Romantic comedies often rely on a specific formula to dole out warm fuzzy feelings and fantasy wish fulfillment, so it's no wonder they're frequently dismissed as disposable fluff. Sometimes, though, that's exactly the sort of undemanding entertainment you're in the mood for, and when that mood strikes, there's nothing quite as satisfying as some familiar comfort food, even if it amounts to empty calories. This isn't to say all rom-coms are bad; some of the best movies ever made fall into the genre. But we all have our guilty pleasures, and as Valentine's Day rolls around, we invite you to bask in some personal favorites that, for one reason or another, failed to enrapture the critics. Snuggle up with your dearly beloved — or a gallon of your favorite ice cream — for these Rotten rom-coms we love anyway, and let us know what you'd put on the list.
---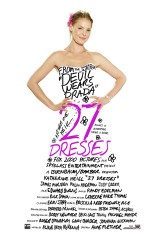 Always a bridesmaid, never a bride… until you fall for a newspaper columnist who writes a piece about your dilemma, that is. This one's got everything you'd expect from the genre — the unrequited love, the wacky sibling, the good-looking red herring, the explosive misunderstanding, the subsequent self-realization and redemption — and it even sort of mirrors the plot of another movie on this list (Runaway Bride). But writer Aline Brosh McKenna (The Devil Wears Prada, Crazy Ex-Girlfriend) infuses the admittedly familiar proceedings with wit and heart, and the world hadn't quite learned to hate Katherine Heigl just yet.

---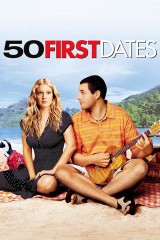 If you need someone to play a guileless sweetheart who rises every morning with a sunny disposition and absolutely no memory of the previous day, you could do a lot worse than Drew Barrymore, who helps ground this Adam Sandler vehicle even as she perpetually suffers a reverse Groundhog Day of sorts. To his credit, Sandler manages to tone it down a notch, and Rob Schneider is great in the only type of role he should ever play: the goofy sidekick. Yeah, it's crude in spots and the high-concept premise is a bit of a stretch, but it's also genuinely charming if you let down your guard.

---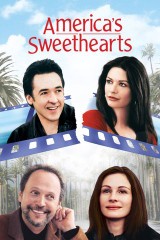 Considering the cast of America's Sweethearts, there probably isn't a more appropriate title for any film on this list. Catherine Zeta-Jones may never have scored anything quite as iconic in the genre as When Harry Met Sally, Say Anything, or half of Julia Roberts' filmography, but the combination of Roberts, John Cusack, and Billy Crystal in an outsized romantic farce set in Hollywood? Come on. It's a little uneven and not as funny as it should be, given the wackiness of its story, but it's got some hilarious bits, and it skewers the industry pretty thoroughly while offering a reason for Cusack and Roberts to combine their rom-com powers for once.

---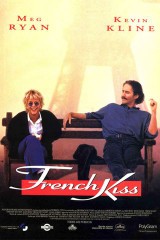 She's the betrayed fiancée on her way to France to win back her lover; he's the gruff, "hygiene-deficient" Frenchman who uses her as an unwitting mule to smuggle the goods he needs to start his own vineyard. Do they bristle at each other at first? Yes. Do they eventually fall for each other? Yes. Does he rush to the airport to declare his love for her? Yes. Is it all wonderful? Yes. Chemistry can go a long way, and in French Kiss, Meg Ryan and Kevin Kline make such a convincing odd couple that it makes up for some of the film's other shortcomings.

---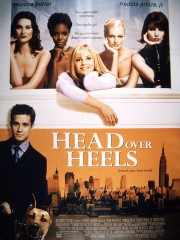 It's reasonable to assume the premise of Rear Window might not make for a jaunty romantic comedy — and a lot of critics would largely agree with you — but there's something to be said about a movie that utilizes a murder (albeit staged) as the catalyst for a meet-cute. Specifically, it's a ballsy move, and it only works becaue Freddie Prinze Jr. is at his heartthrobbiest here and Monica Potter flusters with grace. Mix them together with a bit of action and you've got a Grosse Pointe Blank for the teenage set.

---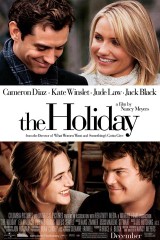 Sometimes, all you need to put a little spark in your love life is a change of scenery. That's the idea behind The Holiday, which stars Cameron Diaz and Kate Winslet as two women from opposite sides of the Atlantic who agree to swap houses for Christmas and end up in relationships (one with Jude Law and the other with Jack Black). It's a simple premise that plays out as you might expect, but it benefits tremendously from its cast, Nancy Meyers' directing, and the kind of earnestness frequently absent from modern rom-coms.

---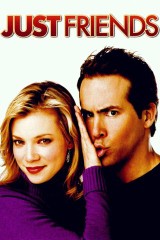 Ah, the friend zone, the relationship quagmire that slowly engulfs and suffocates the best of us before we even realize we're in it. Back in 2005, a pre-Deadpool Ryan Reynolds fled this platonic impasse in Just Friends as Chris, an overweight nerd who returns to his 10-year high school reunion with a slimmer bod and a pop star on his arm, only to find he still has feelings for his childhood crush and BFF (Amy Smart). It's not the first time we've seen this story play out, but Reynolds is in prime goofy-leading-man mode here, and the supporting cast, which includes Anna Faris, Chris Klein, and Stephen Root, is golden.

---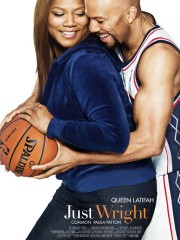 Like a lot of the films on this list, Just Wright fell victim to its own overreliance on genre cliches. Also like a lot of the films on this list, Just Wright is entirely enjoyable if you can look past those cliches. Queen Latifah and Common — two stars previously better known for their musical talents — prove they can hold a film together, and their easy interplay elevates an otherwise predictable film. It also doesn't hurt that the cast is rounded out by people like Paula Patton, Phylicia Rashad, and Pam Grier.

---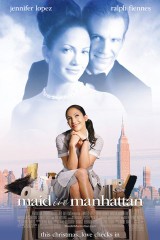 Jennifer Lopez entered the rom-com game a bit later than some of her contemporaries, but films like Maid in Manhattan paved the way for a long career as a big-screen sweetheart that continues to this day. Here she plays the titular hotel housekeeper, who's mistaken for a high-profile socialite by a senatorial candidate (Ralph Fiennes) and begins a romance with him under false pretenses. You can pretty much guess where it goes from there, but thanks to Lopez's bubbly charisma, it's a breezy Cinderella story with a lot of heart.

---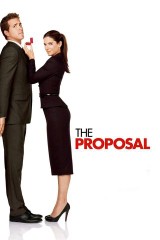 Ask anyone to name their top five underrated rom-coms and The Proposal is likely to make the list. This fan favorite pairs immensely likable stars Sandra Bullock and Ryan Reynolds in a comedy about a publishing exec from Canada facing deportation who makes a deal with her assistant in exchange for his hand in marriage — and the accompanying citizenship status that comes with it. Of course they discover feelings for each other that weren't there before, and it all culminates in a last-minute desertion and a public declaration of love, but with Bullock and Reynolds leading the way and a supporting cast that includes Mary Steenburgen, Betty White, Craig T. Nelson, and a scene-stealing pup named Kevin, it's so much better than it has any right to be.

---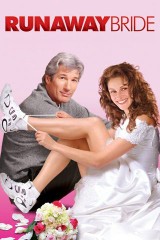 Pretty Woman is widely recognized as the standard-bearer of modern romantic comedies, so it's not surprising that the director (Garry Marshall) and stars (Julia Roberts and Richard Gere) of that film decided to give it another go. Is it as charming? Not exactly, but the familiarity feels like a warm blanket, and Roberts and Gere are such pros that they make it work. The film gets docked a few points for following formula, but that's par for the course here, and at the end of the day, it's just so damn likable that it doesn't really matter.

---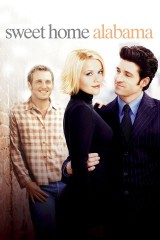 One thing Sweet Home Alabama has over its peers from the get-go is that its central romance takes place between a couple who are already married. There's no awkward first meeting, no getting-to-know-you phase, and no secrets to unravel… save for the fact that Melanie, played by Reese Witherspoon, is hiding her Deep South roots and estranged husband (Josh Lucas) from her new fiancée (Patrick Dempsey). In other words, this is a reconciliation rom-com, which puts a slightly different spin on the proceedings, and it's populated by a killer cast that includes Candice Bergen, Fred Ward, Jean Smart, and Mary Lynn Rajskub, among others. Thanks to that cast — and Witherspoon's effortless charms — the film is tender and funny in all the right ways.

---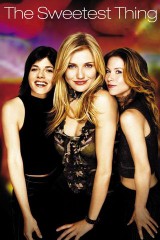 The Sweetest Thing is road-trip rom-com about three club-hopping besties banding together to reunite one of them with the hot guy who got away. It's also a movie that stops midway through for an impromptu musical number about penis size in the middle of a Chinese restaurant. Does it have many insights to offer about love and singlehood? Maybe not, but in a pre-Bridesmaids era, seeing a trio of capable actresses carry a raunchy comedy from the female perspective is something of a revelation.

---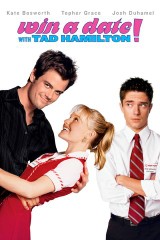 Nothing in Win a Date with Tad Hamilton! is overtly nasty, which is why it endures as a good-natured exemplar of the rom-com genre. Even when Josh Duhamel is playing the cad, he's kind of charming, and you can't help but sympathize with Topher Grace's Pete a little. But it's Kate Bosworth who carries the film on her shoulders with her wide-eyed wonder and makes you root for her every step of the way, no matter who she ends up with. Throw in a great cast that includes Nathan Lane, Ginnifer Goodwin, Sean Hayes, and Gary Cole, just to name a few, and you've got yourself a cute little romance to cuddle up with, even if it sometimes feels like it's just going through the motions.

The post-turkey blues will kick in as the North American box office should slump this weekend following a busy Thanksgiving holiday frame.
Three new releases venture into the multiplexes. The Biblical drama "The Nativity Story" will open in the most theaters and try to court a faith-based audience as Christmas nears. Teens and young adults looking to push the envelope with R-rated fare have the college comedy "Van Wilder: The Rise of Taj" and the horror thriller "Turistas." Meanwhile, the penguin toon "Happy Feet" and the James Bond actioner "Casino Royale" will both be past the $100M mark by Friday and will try to stay atop the charts for a third straight time.
The story of Baby Jesus comes to the big screen with New Line's "The Nativity Story" which stars Keisha Castle-Hughes ("Whale Rider") as Mary. The PG-rated film should appeal to Christian parents wanting to share the religious saga with their children in an environment that the whole family can enjoy. Certainly "The Passion of the Christ" showed how big a Biblical film could be at the box office. However, "Nativity" is completely different and does not have that film's high-profile director, controversy, or national media frenzy.

Keisha Castle-Hughes and friends in "The Nativity Story."
Instead, it may tap into the same audience as October's Babylon epic "One Night With the King" which opened to $4.1M from just 909 theaters for a $4,518 average. "The Nativity Story" will launch in more than twice the number of theaters and has a more timely release with December 25 right around the corner, but could generate a similar per-theater average. Critics have not been kind to the pic which might prompt some to wait for the DVD. Opening in around 2,800 theaters, "The Nativity Story" could collect about $13M over the weekend.
Four and a half years after the release of National Lampoon's first raunchy college comedy "Van Wilder" comes a new installment with "Van Wilder: The Rise of Taj." This R-rated tale finds Taj (Kal Penn) from the first film moving to England to teach a group of misfits how to party down. It's been a tough road in recent weeks for R-rated films aimed at young males. "Tenacious D in The Pick of Destiny," "Let's Go to Prison," and "Harsh Times" all opened with about $2M or $3M a piece. "Taj" has some brand recognition since the first "Van Wilder" went on to become popular on video and on cable. In theaters, it opened to $7.3M and a $3,612 average in April 2002 leading to a $21M final. However, a crowded marketplace will make it tough for the sequel to stand out. And "Borat" becoming a runaway smash with four straight $10M+ weekends won't help either. Opening in 2,000 around theaters, "Van Wilder: The Rise of Taj" might debut with about $5M.

Kal Penn returns in "Van Wilder: The Rise of Taj."
Fox's new division Fox Atomic, which will cater to teen and young adult audiences, sets sail with its first film with the horror pic "Turistas." The R-rated thriller is directed by John Stockwell ("Blue Crush," "Crazy/Beautiful") and follows a group of American tourists on vacation in Brazil who cross paths with creepy organ harvesters. No starpower here. Instead, Fox is hoping to appeal to college kids looking for a good scare. Outside of older teens and twentysomethings, appeal should be minimal. Even with its core audience, "Turistas" will have to share shelf space with "Taj" so potential will be limited. Opening in less than 2,000 theaters, "Turistas" could find its way to a weekend gross of roughly $4M.

A trio of scared turistas in "Turistas."
Among holdovers, films usually suffer steep declines on the weekend after the Thanksgiving holiday frame. Overall box office spending contracts and studios usually avoid programming any of their heavy hitters into the slot. In fact in the last 15 years, only one new release has opened at number one during this particular weekend – 2003's "The Last Samurai."
This weekend, it could end up being "Happy Feet" and "Casino Royale" duking it out for box office supremacy for the third straight time. Family pics do extremely well over the turkey frame, but then come down hard a week later. Plus "The Nativity Story" could provide some competition for families. Warner Bros. might suffer a 55% fall for its penguin film which would leave it with $17M for the weekend and $120M after 17 days.
The new blonde Bond is pleasing audiences worldwide and in the United States, "Casino Royale" is set to give "Die Another Day" a run for its money thanks to good word-of-mouth. With kids back in school, the Sony adventure film has taken over the number one spot during the mid-week period. "Casino" could drop by 50% this weekend to around $15M which would push the domestic cume to $116M. Look for the global tally to surpass the $400M mark with ease by the end of the holiday season.
Last weekend, Denzel Washington's action thriller "Deja Vu" got off to a good start with a $28.6M five-day bow. Buena Vista may witness a 50% drop and collect roughly $10M over three days and raise its 12-day total to $43M.
LAST YEAR: For the third straight weekend, "Harry Potter and the Goblet of Fire" rose to the head of the class and grossed $19.9M to lead the box office. Paramount opened its Charlize Theron actioner "Aeon Flux" to $12.7M on its way to a lukewarm $25.9M. It was the only new wide release of the weekend. "Walk the Line" dropped to third with $9.5M, "Yours, Mine, and Ours" placed fourth with $8.3M, and "Just Friends" rounded out the top five with $5.6M.
You thought the awards season ended with the Oscars? Please. MTV's just gearing up for their movie awards, which will be broadcast worldwide on June 8th — but we have all the nominations listed just a click away. (Interesting to note that not only were Paris Hilton & Rob Schneider nominated for awards, but also that "Hustle & Flow" earned three noms — a movie produced by "MTV Films.")
More than an award show, but a film unto itself, MTV: Music Television today announced the cast, or nominees, of the "2006 MTV Movie Awards." Up for starring roles are the "40-Year-Old Virgin" and "Wedding Crashers," each receiving five nominations. Also vying for the spotlight are "Batman Begins," "Harry Potter and the Goblet of Fire," "Hustle & Flow," "Sin City" and "Star Wars: Episode III – Revenge Of The Sith" with three nominations each. Filming June 3rd at Sony Picture Studios in Culver City, CA, the "2006 MTV Movie Awards" will premiere to audiences nationwide on Thursday, June 8th at 9pm ET/PT on MTV.
MTV also announced it will cast for new categories of "Best Hero," "Sexiest Performance" and the "mtvU Student Filmmaker Award" for the first time ever. And in another Movie Awards first, all of this year's categories, including "Best Performance," will make no distinction between male and female. Breaking the gender barrier and award show tradition, both actors and actresses will be vying for the same coveted golden popcorns.
Fans can vote for the entire nominated cast of the "2006 MTV Movie Awards" by visiting movieawards.mtv.com before May 19th . Fans can also vote from their mobile phone by texting "MOVIEAWARDS" to 91757 to receive a ballot. Voting is also available by dialing toll free to 1-877-MTV-VOTE where fans can support their favorite nominees with a different category available for voting each day.
"This year's Movie Awards will be more than an awards show — it's an experience completely inspired by the movies, and everything we love about them," said Christina Norman, President, MTV. "This year's cast of movies and stars are all deserving nominees, and there is no doubt this year's Movie Awards will in itself, be a movie to remember."
Starring Hollywood's hottest actors and celebrities, the "2006 MTV Movie Awards" promises to be one of the summer's biggest blockbusters. Sources close to the production have remained tight lipped, revealing little of the project's storyline or script except to say mystery, adventure and mayhem prevail. MTV will announce other starring roles in the upcoming weeks including the project's leading man and/or lady, along with featured bands and performers making up the production's soundtrack.
The "2006 MTV Movie Awards" will be seen in 171 countries/territories via 50 music programming services, and in 23 languages in more than 479.5 million households.
Nominees for the "2006 MTV Movie Awards" are:
*BEST MOVIE*

The 40-Year-Old Virgin (Universal Pictures)
Batman Begins (Warner Bros. Pictures)
King Kong (Universal Pictures)
Sin City (Dimension Films)
Wedding Crashers (New Line Cinema)
*BEST PERFORMANCE*
Joaquin Phoenix – Walk the Line
Jake Gyllenhaal – Brokeback Mountain
Rachel McAdams – Red Eye
Steve Carell – The 40-Year-Old Virgin
Terrence Howard – Hustle & Flow
Reese Witherspoon – Walk the Line
*BEST COMEDIC PERFORMANCE*
Owen Wilson – Wedding Crashers
Adam Sandler – The Longest Yard
Steve Carell – The 40-Year-Old Virgin
Tyler Perry – Tyler Perry's Madea's Family Reunion
Vince Vaughn – Wedding Crashers
*BEST ON-SCREEN TEAM*
Steve Carell, Paul Rudd, Seth Rogen & Romany Malco – The 40-Year-Old Virgin
Johnny Knoxville, Seann William Scott & Jessica Simpson – The Dukes of Hazzard
Jessica Alba, Ioan Gruffudd, Chris Evans & Michael Chiklis — Fantastic Four
Daniel Radcliffe, Emma Watson & Rupert Grint – Harry Potter and the Goblet of Fire
Vince Vaughn & Owen Wilson – Wedding Crashers
*BEST VILLAIN*

Cillian Murphy – Batman Begins
Hayden Christensen – Star Wars: Episode III – Revenge of the Sith
Ralph Fiennes – Harry Potter and the Goblet of Fire
Tilda Swinton – The Chronicles of Narnia: The Lion, the Witch and the Wardrobe
Tobin Bell – Saw II
*BREAKTHROUGH PERFORMANCE*
Andre "3000" Benjamin – Four Brothers
Isla Fisher – Wedding Crashers
Nelly – The Longest Yard
Jennifer Carpenter – The Exorcism of Emily Rose
Romany Malco –The 40-Year-Old Virgin
Taraji P. Henson – Hustle & Flow
*BEST HERO*
Christian Bale – Batman Begins
Jessica Alba – Fantastic Four
Daniel Radcliffe – Harry Potter and the Goblet of Fire
Kate Beckinsale – Underworld: Evolution
Ewan McGregor – Star Wars: Episode III – Revenge of the Sith

*SEXIEST PERFORMANCE*
Beyonce Knowles – The Pink Panther
Jessica Alba – Sin City
Jessica Simpson – The Dukes of Hazzard
Ziyi Zhang – Memoirs of a Geisha
Rob Schneider – Deuce Bigalow: European Gigolo

*BEST FIGHT*
Kong vs. The Planes — King Kong
Stephen Chow vs. Axe Gang – Kung Fu Hustle
Angelina Jolie vs. Brad Pitt – Mr. & Mrs. Smith
Ewan McGregor vs. Hayden Christensen – Star Wars: Episode III – Revenge of the Sith

*BEST KISS*
Jake Gyllenhaal & Heath Ledger – Brokeback Mountain
Taraji P. Henson & Terrence Howard – Hustle & Flow
Anna Faris & Chris Marquette – Just Friends
Angelina Jolie & Brad Pitt – Mr. & Mrs. Smith
Rosario Dawson & Clive Owen – Sin City
*BEST FRIGHTENED PERFORMANCE*
Rachel Nichols – The Amityville Horror
Jennifer Carpenter – The Exorcism of Emily Rose
Derek Richardson – Hostel
Paris Hilton – House of Wax
Dakota Fanning – War of the Worlds

*mtvU STUDENT FILMMAKER AWARD*
Joshua Caldwell (Fordham University) – A Beautiful Lie
Sean Mullin (Columbia University) – Sadiq
Stephen Reedy (Diablo Valley College) – Undercut
Jarrett Slavin (University of Michigan) – The Spiral Project
Landon Zakheim (Emerson College) – The Fabulous Felix McCabe
*2006 MTV Movie Awards *
*Total Number of Combined Category Nominations*
The 40-Year-Old Virgin — 5
Wedding Crashers — 5
Batman Begins — 3
Harry Potter and the Goblet of Fire — 3
Hustle & Flow — 3
Sin City — 3
Star Wars: Episode III – Revenge of the Sith — 3
Brokeback Mountain — 2
The Dukes of Hazzard — 2
The Exorcism of Emily Rose — 2
Fantastic Four — 2
King Kong — 2
The Longest Yard — 2
Mr. & Mrs. Smith — 2
Walk the Line — 2
The Amityville Horror — 1
The Chronicles of Narnia: The Lion, the Witch and the Wardrobe — 1
Deuce Bigalow: European Gigolo — 1
Four Brothers — 1
Hostel — 1
House of Wax — 1
Just Friends — 1
Kung Fu Hustle — 1
Tyler Perry's Madea's Family Reunion — 1
Memoirs of a Geisha — 1
The Pink Panther — 1
Red Eye — 1
Saw II — 1
Underworld: Evolution — 1
War of the Worlds — 1
* Nominees are chosen through a national poll of MTV and MTV2 viewers.
In recent weeks RT talked with the cast and director of "Scary Movie 4," including David "Airplane!" Zucker and Regina Hall. Read on for the "Scary" finale: an Anna Faris–Craig Bierko double whammy!
Anna Faris can thank 2000's "Scary Movie" for launching her film career; she's starred as the sweet, clueless Cindy Campbell in every subsequent sequel, and made numerous comic appearances in films like "Lost in Translation," "Waiting…" and "Just Friends." Find out what Anna shared about doing comedy, starring in a franchise, and working with David Zucker.
Q: You've been in "Scary Movie" 1, 2, 3, and now 4; how has shooting this film been different than making the other three?
Anna Faris: With this one it was a little bit different because we came to it with a little more of the script intact, more of a finished product. With the third one, they were writing as we went along, there was a lot of additional photography, and we had to change some of the plot all around — a lot of changing every day.
Q: Can the "Scary Movie" franchise keep going after this fourth film?
Faris: You know, I wouldn't put it past those guys. I think because we're a series, we can continue to reinvent ourselves. It's almost a new task every time; there are no storylines that we need to follow, there aren't any rules in terms of plot structures. There's nothing that we need to stick to…so I think that as long as we continue to make money, we're gonna keep on going.
I like to say that I like to do fun, silly movies like "Brokeback Mountain," so…I'm surprised that they kept me around, I'm flattered. I think if you had told me back when I was doing the first "Scary Movie" that I would be doing the fourth one, I don't know if I'd be happy or depressed!
Honestly, if I'm in "Scary Movie 10" I think I'll be pretty happy. I never really imagined that I'd be able to make a living doing this, in any way, so I'm really grateful.
Q: In "Scary 3" and "Scary 4," David Zucker's got you doing a lot of physical comedy. Did you ever object to it?
Faris: I'm always pretty game, especially because I think Cindy's so sweet, and it gets a little bit annoying so it's fun to take me down every now and then. There was that one shot where I get hit in the face with an airplane food cart…that, I didn't want to do more than twice. That hurt pretty bad, and they saved that for my last shot.
Q: Do you watch the films you parody so you can mimic the performances?
Faris: I would see them anyway, for "Scary Movie," but not necessarily because my character imitates anybody anymore. I don't really think I'm doing an impersonation of anybody, but I think it's important to understand the feel and mood of a particular movie.
[On channeling Sarah Michelle Gellar in the "Grudge" scene] I do think it's a little bit unconscious of a performance, because a lot of my lines are very similar to what she's saying. But I wouldn't say that I'm trying to do an imitation. Cindy's now sort of evolved from…she's not so bright…she's a nurse — I'm scared. And she has to save humanity!
Q: Can you tell us more about Zucker's direction to use "The Landry" look?
Faris: He sent me a picture of Tom Landry doing that [makes squishy face], so he calls that "The Landry." He has a few more expressions like, "Who Farted?" and he has "Downward Chomping," so it's a really great acting process, working on these movies…everything's broken down into a series of four basic expressions…
Q: Do you watch the box office numbers, like Regina does?
Faris: The first couple of years I was here, I had no idea what anything meant. I didn't realize that when "Scary Movie" opened at like $43 million or whatever, I had no idea if that was good or bad. I had never looked at box office numbers before — I grew up in Seattle, there was no reason to. But now, of course, I'm a little bit more savvy.
Q: You've played a lot of comedic characters during your career…
Faris: I grew up doing really dramatic work; I'd never done comedy before so I don't really think that I'm the funny girl, I never really thought I could be…I think I took myself really seriously for a really long time.
It's true that I think I'm still working on breaking the idea of being typecast. I was really surprised when I moved out here and started out in "Scary Movie," that this industry thought of people as either comedic or dramatic actresses. I didn't think that there were two different categories, necessarily.
For a while it was really hard for me get auditions for dramatic work. Now that doors are opening up a lot more for me, I think I'll just chip away and try to just do good work. And if I do comedy for the rest of my life, I'll be really happy.
—-
Craig Bierko joins the cast of "Scary Movie 4" with a resume that dates back to 1987 and includes stints on television, in theater, and in movies like "Cinderella Man." "Scary Movie 4" allows him to flex his (very hilarious) comedic chops as working class, single father/Tom Cruise-ish hero, Tom Ryan. Read on to hear Craig's humorous takes on parodying Tom Cruise, transitioning between the stage and screen, and being recognized, sorta, on the street.
Q: How did you approach your character of Tom Ryan, especially as a parody of Tom Cruise?
Craig Bierko: As far as that stuff's concerned, I saw the Oprah scene at the end and my one hesitation was that I wanted to make sure we weren't going to be parodying anyone's beliefs or personal life, or doing any nasty speculations or anything like that. As long as it was making fun of something that happened in a public forum, I was fine with that.
There's nobody in the world who looks less like Tom Cruise than me, so I didn't think they hired me to "do" Tom Cruise. It's basically a "movie hero guy" who's in that situation, but I didn't have any interest, nor did [the filmmakers], in doing an imitation of Tom Cruise.
Q: What was your favorite scene in "Scary Movie 4?"
Bierko: The "Brokeback" stuff really made me laugh, and that was funny because I thought, this is something that is parodied so much, but it's uniquely "Scary Movie," just the idea of having those two guys [Anthony Anderson and Kevin Hart] is funny.
The bigger laughs are always funny, but I love the little stuff — like the locks, the guy trying to get in and not being able to time the locks — just because that always happens! And that alone is funny but the fact that there are spaceships — it's so annoying, but it's more annoying than the spaceships outside — that, I love.
Q: We heard from Zucker that you improvised a lot of that scene…
Bierko: I think we had a few hours to shoot that scene, and David [Zucker] just said, we're taking the day. We took the day because it was just so enjoyable. We came up with so much of how they [Tom and Marvin] were getting it wrong.
I read the script and it was laugh-out-loud funny; these guys know what they're doing. You read the script and it actually reads the way the movie looks, with all the sound effects and everything. There wasn't anything to improve upon, even the improvised stuff was just because there were mostly actions, and [Zucker] said "try something here" or "go crazy with this, we'll just keep the camera running."
Q: How familiar were you with the movies you were parodying?
Bierko: I'd seen "Saw," and "War of the Worlds." I think I saw it the day it came out, and I didn't see any of the others.
I had no idea "Scary Movie 4" would be coming out; I wouldn't have guessed that ["WOW"] would have been a movie they were parodying, because it didn't strike me as a horror movie, but I guess it had elements of it — the blood and stuff. But they really were giant vampire machines, so I guess it was a horror movie. But I loved it when I read [the script], I thought this was just the right take on it.
Q: Coming off of "Cinderella Man," did you give Anna Faris any advice on her boxing?
Bierko: That would have been a great way to start. "I'm Craig Bierko; listen, some notes." No, I wasn't around, but actually the guy who trained her is a kickboxer with the fastest recorded knock-out in boxing history, something like 2 seconds. I wanted to train with him, but I didn't have the time.
Q: What was the hardest part about shooting "Scary Movie 4?"
Bierko: The one difficult thing about doing this movie is that when I hear David Zucker laugh, it makes me laugh. But the only time you move on to the next sequence is when he laughs, because when he laughs it's funny. That's really the barometer.
Q: How different is it acting on stage and acting in the movies?
Bierko: I discovered I don't have to talk nearly as loud, because I have a microphone right there. They're both ridiculous situations; in one, you're standing on an elevated platform, while 1300 people are staring at you during an intimate pretend moment, and in the other there's a camera right here while you're trying to have a personal conversation and ignore the fact that there's a giant machine on your head. They're both ridiculous, and I think that's the only thing they really have in common.
Q: Is there a role you've done that gets you recognized on the street?
Bierko: I'm that level of fame where they go, it's either "weren't you at the wedding of Joyce and…" and the other one is, "what did I just see you in?" and I'm like, I don't know. "Well, list the things that you have been in." And I'm just like, no, why should this be an exercise in humiliation? So I go, "Sex and the City?" "No, I don't watch television." "Scary Movie 4?" "No, I don't go to see scary movies."
There was one time I almost said, but I didn't, because it would have been just too mean, but it is kind of humiliating — "Do a little chicken dance for me, so I can figure out where I've seen you before" — and I almost said to this woman who was with her husband, "I'll do that, but you have to mention every time you had sex with somebody before you got married to see what that feels like."
Bruce Willis, Mos Def, and David Morse star in "16 Blocks," a high-concept action thriller from director Richard Donner. Check out the brand new trailer for the flick over at BET.com.
The IMDb sums up the plot like so: "Based on a pitch by Richard Wenk, the mismatched buddy film follows a troubled NYPD officer who's forced to take a happy, but down-on-his-luck witness 16 blocks from the police station to 100 Centre Street, although no one wants the duo to make it. The story is a redemptive tale for characters who are polar opposites. The cop, a dark guy and a heart attack waiting to happen, who is escorting this witness who is a 14-time loser with a sunny outlook."
—
Richard Donner is, of course, the popular filmmaker behind flicks like "Superman," "The Goonies," and the entire "Lethal Weapon" series.
Warner Bros.' "16 Blocks" opens wide on March 3rd.
Harry Potter continues to reign supreme at the box office, handily overpowering the debut of Paramount's "Aeon Flux" to enjoy his third consecutive weekend at the box office.
It may have dropped 63% in its third weekend, but the tally was still more than enough for "Harry Potter and the Goblet of Fire" to fend of Charlize Theron and her "Aeon Flux" flick. "HP4" made about $20.5 million in its third weekend, leading to a grand total haul of about $230 million.
Debuting in second place was the aforementioned "Flux," the futuristic action flick that pulled in $13.1 million from 2,600 theaters. Not too impressive a number for a PG-13 genre effort, but considering what the final product looks like … it's a decent number.
Third place went to the impressive "Walk the Line," which added another $10 million to its $68.7 million total, while fourth and fifth place went to Paramount's "Yours, Mine and Ours" and "Just Friends," which nabbed $8.4m and $5.6m, respectively.
Next Friday sees the release of only one new (wide) release, a little something called "The Chronicles of Narnia: The Lion, the Witch and the Wardrobe." Also, Oscar season kicks into full swing with the limited releases of "Brokeback Mountain," "Memoirs of a Geisha," and "The World's Fastest Indian." (It's got Anthony Hopkins!)
For a closer look at the weekend numbers, take a visit to the Rotten Tomatoes Box Office Page.
Proving that not even a big handful of new releases can not keep a good wizard down, "Harry Potter and the Goblet of Fire" continued its impressive box office ways, handily dominating the holiday box office and remaining #1 for a second consecutive weekend.
Seems like a whole bunch of people decided to take in Harry Potter's fourth adventure once all the turkey was tasted and the stuffing was stuffed. The resoundingly popular "Goblet of Fire" conjured up a $55 million 3-day weekend, which puts its total tally in the immediate neighborhood of $201 million … in less than two weeks!
Second place went to the well-attended Johnny Cash biopic "Walk the Line," which added another $19.7 to its $54.7 million bankroll, thereby proving that, yes, grown-ups sometimes do go the movie without the tots in tow.
The most successful newcomer this past weekend was the family comedy "Yours, Mine and Ours," which made just about $17.5 from 3,200 theaters, while Disney's "Chicken Little" continued its impressive hold in the henhouse: It added another $12.4 million to its $118 million nest egg.
Rounding out the top 5 was the long-awaited movie version of Jonathan Larsen's "Rent," which sang for $10.7 million from 2,400 screens. (Throw Wednesday and Thursday into the equation and that's about $18 million in "Rent" money.)
Other new arrivals fared as either "not bad" or "downright painful." New Line's "Just Friends" pulled in $9.2 million from 2,500 theaters, which covers the "not bad." As for the "downright painful," we have Lion's Gate's "In the Mix," which made $4.5 million from 1,600 theaters, and Focus Features' "The Ice Harvest," which made $3.8 million from 1,500.
The upcoming weekend gives the current flicks a fair shot to battle it out, since the only new wide release is the Charlize Theron sci-fi action flick "Aeon Flux," a flick that seems unlikely to unseat Master Potter from his Money Throne.
For a closer look at the holiday numbers, stop by and poke around at the Rotten Tomatoes Box Office Page.
What's Thanksgiving without stuffing yourself silly? The studios haven't disappointed us in that regard, as they pack the theaters this holiday weekend with offerings ranging from a movie adaptation of the Broadway musical "Rent" to the latest black comedy featuring Billy Bob Thornton. And yes, there are a couple of turkeys in the mix.
You know, given time, all popular Broadway plays and musicals will get their own movie adaptations. "Rent," the long-running "rock musical" based on Puccini's opera "La Boheme," tells of a diverse group of bohemians living in New York's East Village as they struggle to make a living and produce their art. However, what works on stage may not work on screen, at least not in this adaptation. While "Rent" is energetic and faithful to the stage play, critics say the raw emotions and style of the latter are missing.
If misery loves company, then those without the holiday spirit will find comfort in "The Ice Harvest." A black comedy about a mob lawyer and his co-conspirator, played by John Cusack and Billy Bob Thornton, who try to swindle two million dollars from their employer, "The Ice Harvest" will offer a few chuckles for those with an ear for witty dialogue, but the mean-spiritedness of the movie, critics warn, may be a turnoff.
In the original 1968 film, Lucille Ball and Henry Fonda were able to make their family of 20 work. In the new "Yours, Mine, & Ours," Rene Russo and Dennis Quaid give it their best, but critics say that while genial, this remake is a bland and frantic slapstick comedy that falls flat more often than not.
The holidays are a time best spent with family and to reconnect with loved ones, and that's exactly what Ryan Reynolds is trying to do in the comedy "Just Friends." Reynolds plays a record exec who has it all, except the girl he's had a crush on since high school. As expected with a comedy milking a person's weight problem for laughs, the humor here is pretty crude, but if you want to see a person humiliate himself in the name of love, "Just Friends" is worth some laughs, critics say.
Back in 2001, Emmanuelle Chriqui starred opposite Lance Bass of 'NSync fame in a rom-com titled "On the Line." Let's just say that movie disappeared from theaters faster than Bass' singing career. Now Chriqui is back in another romantic comedy, this time with pop singer Usher in "In the Mix." Any parallels here? We'll see when the reviews come in.
Turkeys from the previous Thanksgivings:
——————————————-
15% — Alexander (2004)
4% — Christmas With the Kranks (2004)
12% — Timeline (2003)
14% — The Haunted Mansion (2003)
14% — Adam Sandler's 8 Crazy Nights (2002)
7% — Extreme Ops (2002)
It's no big shock that the fourth entry in the "Harry Potter" series was, far and away, the number one draw at the weekend box office. But the flick turned out to have the fourth biggest box office weekend in the history of moviedom: Harry snagged over $101 million from nearly 3,900 North American screens … in only three days!
Harry's big weekend falls right behind "Spider-Man," "Revenge of the Sith," and "Shrek 2" for biggest openings ever.
Checking in at second place with a distant (yet fairly impressive) $22.4 million was James Mangold's Johnny Cash biopic "Walk the Line," which did fine business from just under 3,000 screens.
The rest of the top five consisted of hangers-on, including Disney's "Chicken Little" ($14.7 million weekend; $99.1 million overall), the Weinsteins' "Derailed" ($6.5m, $21.8m), and Sony's "Zathura" ($5.1m, $20.2m).
But back to Mr. Potter for a second. Here's how Variety breaks down some of the magically delicious numbers:
""Potter's" perf shaved a point off the year's overall B.O. deficit compared with 2004; it now stands at 6%.
Despite the first PG-13 rating for a "Potter" pic, demos for "Goblet of Fire" were similar to 2004's "Azkaban." Kids made up 42% of the aud, with parents another 20% and non-family adults 38%.
"This is the biggest weekend in Warner Bros. history," noted WB distrib prexy Dan Fellman. "With three more (Potter pics) to go, we're looking forward to leaving more marks in the record books."
"Potter" reached the stratosphere without setting any one-day records. First-day take of $39.4 million does tie it with "Spider-Man" for the biggest Friday ever, but that's the seventh highest opening day in history.
In a promising sign for playability, "Goblet of Fire" declined only 10% to $35.5 million on Saturday.
The first three "Potter" pics bowed with, in order, $90.3 million, $88.4 million and $93.7 million, with the first two opening in November 2001 and 2002 and the third in June 2004.
"Goblet of Fire" made $2.8 million on 66 Imax screens over the weekend, giving it a per-play average of $42,951. That's the highest ever in the giant-screen format, just beating the $2.7 million record set by "The Polar Express.""
As is usually the case, the Wednesday before Thanksgiving offers a whole bunch of new cinematic choices. The day after tomorrow sees the release of New Line's rom-com "Just Friends," Sony's long-awaited cinematic version of "Rent," Focus' dark ensemble comedy "The Ice Harvest," the family farce "Yours, Mine and Ours," and a teen-centric crime comedy called "In the Mix."
For a closer look at Harry's magical box office spell, take a visit to the Rotten Tomatoes Box Office Page. (And have a great holiday weekend!)
Those of you who can't wait two days to see Ryan Reynolds in a fat suit can check out another exclusive clip here, courtesy of IGN FilmForce. The "High School Days" featurette includes clips from New Line's "Just Friends" and asks cast members the question, "What were you like in high school?" See if Ryan Reynolds was as dorky as you were way back then…or if Amy Smart and Anna Faris were the popular girls you drooled over in third period geometry.
"Just Friends" stars Ryan Reynolds, Amy Smart, Anna Faris and Chris Klein in a story about a formerly chubby nice guy-turned-svelte music exec who tries to win over his high school crush. Directed by Roger Kumble ("Cruel Intentions," "The Sweetest Thing"), "Just Friends" comes to theaters November 23.
Ryan Reynolds, Amy Smart, Anna Faris, and Chris Klein star in the wacky romantic comedy "Just Friends," and if that cast and that title already have you excited, then click right here to check out the all-new trailer for the flick.
Reynolds stars as a formerly chunky high school geek turned slick ladies' man who falls back in love with his first crush while stranded at home in New Jersey.
The New Line release was directed by Roger Kumble ("The Sweetest Thing") and written by first-timer Adam 'Tex' Davis. It opens on November 23rd.
Claiming they want "a chance to develop its marketing effort," Sony Pictures has opted to bump the Steve Martin comedy "The Pink Panther" back to a February 10th release date.
This marks (at least) the third time that the remake / adaptation / prequel has switched release dates, but Sony's Rory Bruer manages to put a positive spin on the decision: "We've seen the film and we're really excited … We have an opportunity to really have a good, fresh start of the 'Pink Panther' franchise. We want the time to put together a proper campaign for it."
The move gives "The Dukes of Hazzard" a better shot at hitting the big time on August 5th; "Panther" will now go head-to-head with the big-screen adventures of "Curious George" and the Ryan Reynolds comedy "Just Friends."