For a star under 40, Anna Paquin is exceedingly accomplished: She won a Best Actress in a Supporting Role Oscar at 11 years old for her role in The Piano; starred in one of HBO's biggest hit series, True Blood; and played teen superhero Rogue in four films of the blockbuster X-Men franchise.
On her latest series, Pop's Flack, Paquin is responsible for saving celebrity reputations from turmoil, sometimes recovering their stardom from boredom or plateaued intrigue. She plays Robyn, a take-no-s— publicist for the biggest crisis-management — sorry, challenge-management — company (aka public relations firm) in England.
The lurid scandals and frenzied social media fallout Robyn deals with on Flack feel undeniably timely, but Paquin, who also executive produces the series, promises that Robyn is "absolutely not" based on her Hollywood experiences with publicists or public relations reps. Creator Oliver Lansley told reporters at the show's Television Critics Association panel in February that Paquin's character is actually an amalgamation of people he's met, not just publicists.
"All of the stories came from a nugget of truth," Langsley said of the nightmare scenarios Robyn has to manage, from Freudian slips to botched cosmetics and extramarital affairs.
Robyn and her fellow publicists regularly trade personal information for professional security, something Lansley said is quite common in the industry. Flack is all about how celebrity clients trade one scandal for another, conveniently wielding shame and sympathy to protect or regain their status.
Ahead of Flack's premiere, Paquin shared what she admires about Robyn and hinted just how wild the show's ride will be. But first, she tells us what shows she deems binge-worthy.
---
(Photo by courtesy Pop)
What's appointment viewing for you?
Oh, I don't have any… I don't even know what day or time things are on, but I'm presuming it's either when my children are going to bed or when I already would like to be asleep.
---
 What's in your streaming queue?
I like documentaries. The darker the subject matter, the better. I'm a big true crime [fan].
Are you going to watch new Ted Bundy special on Netflix?
I've already watched it. It's fascinating, if you're into that genre. But I also listen to those podcasts about stuff like that so…
Like Dirty John?
Oh my god, that was great. But again, I didn't know it was a TV show until I listened to the podcast and I was like, "Oh, I feel like there's posters up for some, is it the same thing?" I'm a little bit in my mother bubble.
---
 What shows are on your DVR?
(Photo by Showtime)
We are currently watching Escape at Dannemora… We're up to episode five, so if you've seen the rest of it, don't spoil it.
---
What's coming soon that you're excited for?
(Photo by Pop)
Flack. I'm serious. If I wasn't in it, this would be a show I would be obsessed with. I mean, that opening scene's pretty killer, right?
---
Sophie-Marie for Rotten Tomatoes: What drew you to the character of Robyn?
What's not to love? I mean, she's talented, smart, troubled and really good at her job — and morally ambiguous in all kinds of ways that I think are very real, raw, and authentic. And she gets some really, incredibly fun, smart, well-written dialogue. It kind of ticks all the boxes for me.
What makes her so good at a job that requires her to kind of walk a moral line, or jump right off the moral cliff, so often?
She had a really f—-d up childhood, you know? I mean, she basically raised her younger sister because their mother was mentally unwell. … You end up finding out more about that as the series goes on. But there's also kind of a fight to survive-ness, like, "I will do whatever I need to do because I don't have a safety net."
She's someone who has grown up in a household where mood stability was not a given and the ground rules changed all the time, because that's the nature of living with someone who's an addict or who has mental health issues. So that's not abnormal for her. So, one sister ends up with this sort of perfect, by-the-book family life and [Robyn] ends up [being] someone who isn't really sure who she is without the job of making other people's illusions a reality.
---
I really love that reading of her character.
Yeah. And I would argue that what she does, she believes she's doing for the right reasons. When she is lying to people in her private life, it's because she doesn't want to hurt people. She doesn't want to be a source of pain.
It's just that the world doesn't really work like that. And when people find out, they're not always happy that you protected them from the truth. Sometimes they're absolutely irate that you thought that they couldn't handle it or that you disrespected them in that way. And she's kind of just keeping her head above the water, really.
Do you consider her an anti-heroine?
I guess it kind of depends how you define that. I mean, I guess? But I feel like that's a sort of very broad term… I don't think she's like any other sort of woman I've seen on a TV show, so I'd kind of like to put her in her own little category by herself.
---
How does social media complicate her job and place the show in the current moment?
That's actually a really interesting question because when these scripts were originally being developed, it was kind of before the social media bubble had really hit. So, one of the things we had to do in development, right before production, was go back in and do surgery on them so that the nature of the news cycle was up-to-date with what it actually is — which is "it happened three seconds ago, it's already gone viral."
What that does for plot is: creates a level of urgency to everything — there's always a ticking clock. The scripts were wonderful before that was an element of it, but as far as just sort of upping the stakes, and keeping everyone's heart racing just a little bit faster, and your audience going on the ride with you, where it is urgent now. Some of these crises are very fluffy to your average person who works really hard for a living and doesn't have anything handed to them. It's like, "Oh, really? You had plastic surgery and people found out? Poor you." But to [the celebrities Robyn represents], it is the most important thing in the world.
I think that the addition of the way the internet and social media has changed the news cycle has only actually helped the show.
---
This show is pretty serious, but it's billed as a dramedy. How would you describe Flack's sense of humor?
Smart. Darker than dark. And delicious.
That's true. It's very rewarding.
Yes. It's unapologetic. We do not color inside the lines.
That's what makes it so…
Fun?
It's so much fun.
One minute you're laughing at something and you feel like, "Am I a terrible person for laughing at this?" And then there's some sort of emotional punch that you didn't see coming. We have a very talented writer, Oli Lansley, who created this series, and that's all him.
The show could very easily have slipped into a procedural format —
Absolutely. It was very important to us that it not just be a procedural show. It's fun, but its not as interesting. Getting to know the person and understand why they're making the choices they are. There's episodes later on where there's some crisis happening at work, but there's this whole other s—storm happening in her private life. The two impact each other.
[Sometimes], you end up making choices and your private life or your work life that maybe are compromised because of each other and it's just more interesting because that's real life.
Any good professional, you try not to bring your private life to work, but there's some things that sometimes something's gonna give.
---
You've done fantasy with True Blood, mystery with Bellevue, and now you're in a dramedy. Do you have a favorite genre to work in?
No, I like smart material. I like good dialogue. I like interesting plot. I don't really mind what beat, genre, context, medium it is… Talent is talent.
Do you watch your own shows?
Well, I mean, yes. I produced this, so I've seen every single frame of every single second that we've shot several hundred times. I'm not someone who, if I didn't have a reason to, would seek out watching my own work because I don't really enjoy staring at my face on screen.
Flack premieres Thursday, February 21 at 10 p.m. on Pop.
---
As usual, the first of the month brings a wealth of great movies to watch online. This week, Netflix and Amazon Prime have added some bona fide classics, a few Oscar-winners, a pair of animated Disney favorites, and even an acclaimed film from this year. Read on for the full list of Certified Fresh picks.
---
New on Netflix
---
---
---
---
---
---
---
---
---
---
---
---
---
---
---
---
New on Amazon Prime
---
---
---
New on FandangoNOW
We've got an interesting mix of stuff available on home video this week, from a pair of highly acclaimed movies and a well-received drama series to a mediocre boxing flick and an action sequel, plus a couple more releases from the Criterion Collection. Read on for the full list.
---
---
---
---
---
---
---
---
Always an actor first and celebrity second, Jeff Daniels has appeared in scores of films over the last three decades and change without ever commanding a superstar level of attention — but as even a cursory glance at his filmography makes clear, he has a marvelous knack for choosing projects, one that extends to his work on the stage (where he's earned a Tony nomination) and the small screen (where he won an Emmy for his work on The Newsroom). This weekend, Daniels reunites with his old pal Jim Carrey for the Dumb and Dumber sequel Dumb and Dumber To, and to celebrate, we've decided to turn our attention to his most critically beloved efforts. It's time for Total Recall!
---
Little kids and animals often trigger Cuteness Overload warnings for filmgoers over the PG-13 age barrier, and that can be especially true for sun-dappled dramas starring grizzled Hollywood veterans playing emotionally broken parents fumbling to reconnect with their children while also racing against time to solve some critical little kid/animal dilemma. Pretty much all of those boxes are ticked in 1996's Fly Away Home, but the end result is affecting enough to tug a few strings in all but the hardest of hearts — due in large part to a pair of top-shelf performances from Jeff Daniels and Anna Paquin, starring here as a father-daughter duo who move beyond their painful past in order to save a flock of geese. Saying that the movie's "tender beauty… goes well beyond what might be expected from a movie about things that hatch," Janet Maslin of the New York Times applauded director Carroll Ballard for turning "a potentially treacly children's film into an exhilarating '90s fable" and added, "See it and you will never look at a down comforter in quite the same way."
Out of Sight and Get Shorty screenwriter Scott Frank made his directorial debut with The Lookout, starring Joseph Gordon-Levitt — then just beginning to demonstrate the knack for picking scripts that had helped him earn raves for Brick two years before — as a callow high school athlete whose foolishness leads to a catastrophic accident that turns his entire life upside down…and puts him in the path of a group of bad people who want to use him for their own nefarious ends. Co-starring Daniels as Gordon-Levitt's blind roommate and Isla Fisher as the seductive, memorably named Luvlee Lemons, The Lookout didn't have much of an impact at the box office, but it earned plenty of praise from critics like the AV Club's Scott Tobias, who wrote that its "thriller elements could stand to be more surprising, but they're ultimately in service of a better understanding of the characters. Usually, it's the other way around."
It's refreshing whenever an actor plays against type, but there's also something to be said for a script that lets a star sit directly in his or her wheelhouse; for example, here's Something Wild, in which Daniels plays a buttoned-down stockbroker who makes the fateful decision to accept a ride home from a vivacious stranger (Melanie Griffith), thus setting off a chain of events that finds him an unwilling participant in all manner of ill-advised hijinks — including fending off her enraged husband (Ray Liotta). Subversive, willfully quirky, and thoroughly well-acted, Wild earned applause for its stars as well as for director Jonathan Demme; as James Kendrick wrote for Q Network Film Desk, "The tones shift rampantly, which for some viewers can be disorienting and off-putting. But, if you're in tune with Demme's aesthetic, which usually runs counter to our cinematic intuition, it is a wild ride indeed."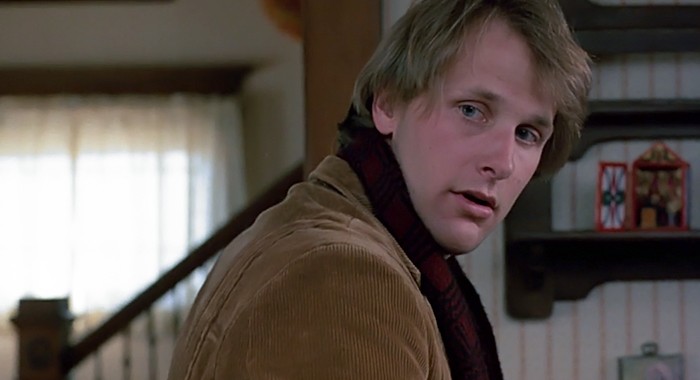 Daniels made his cinematic debut in Milos Forman's 1981 epic Ragtime, but he got his first big break two years later in Terms of Endearment. Writer-director James L. Brooks, working from Larry McMurtry's novel about the complicated lives and relationships of a mother (Shirley MacLaine) and daughter (Debra Winger), fashioned a critical and commercial sensation that grossed more than $100 million and picked up 11 Oscar nominations (winning five). While none of those trophies went to Daniels, he did earn positive notice for his supporting role as Winger's rather scummy (and ridiculously named) husband, Flap Horton, and he was hardly alone among an almost uniformly praised cast; as John Ferguson so succinctly put it for Radio Times, "This is American mainstream movie-making at its best."
After catching Hollywood's eye in Terms of Endearment, Daniels wasted no time racking up further accolades, picking up a starring (and Golden Globe-nominated) role in Woody Allen's The Purple Rose of Cairo. Starring Mia Farrow as a mousy waitress toiling her way through a fairly dismal marriage to a rough-tempered drunk (Danny Aiello), the movie offers its heroine an unexpected boost in the form of a movie character (Daniels) who steps out of the screen and into her life. (As she tells her sister, "I just met a wonderful man. He's fictional, but you can't have everything.") Critics were similarly smitten. "To be blunt about it, The Purple Rose of Cairo is pure enchantment," gushed Vincent Canby of the New York Times. "It's a sweet, lyrically funny, multi- layered work that again demonstrates that Woody Allen is our premier film maker who, standing something over 5 feet tall in his sneakers, towers above all others."
Frank Marshall (backed here by his longtime production partner Steven Spielberg) made his directorial debut with this affectionate, cheerfully creepy tribute to classic Hollywood creature features, in which a deadly breed of spider terrorizes a small town whose residents include a lunatic exterminator (John Goodman) and, of course, a doctor with the titular phobia (Jeff Daniels). "That sound you hear in the background is the 'ugh!' heard round the world," chuckled Janet Maslin of the New York Times, adding, "luckily, Arachnophobia will also be generating its share of boisterous, nervous laughter."
After Die Hard blew up at the box office, action movies where the setting served as a sort of co-star became a wildly popular trend — to the point where, when Keanu Reeves starred in 1994's Speed as an LAPD officer trapped on a moving bus that a maniac (Dennis Hopper) has loaded with explosives, it seemed safe to assume that it was just one more of the "Die Hard on a _____" movies that had clogged the cineplex for the past several years. Happily, this one proved a sleekly thrilling exception to the rule, both at the box office — where it racked up more than $350 million worldwide — and among critics, who applauded director Jan de Bont's lean production, the movie's uncommonly intelligent screenplay (given an instrumental polish by Joss Whedon), and a terrific cast that also included Sandra Bullock, Alan Ruck, and as Keanu's steadfast partner, Jeff Daniels. Calling it "clean, delirious, and, yes, speedy," the New Yorker's Anthony Lane deemed it "the best big-vehicle-in-peril movie since Clouzot's The Wages of Fear."
Round up all the characters in every Noah Baumbach movie, and you'd have yourself a room full of some fairly messed up individuals. Case in point: 2005's The Squid and the Whale, starring Daniels and Laura Linney as a husband and wife whose messily splintering marriage throws shards that wound their two sons (played by Jesse Eisenberg and Owen Kline) — not that either of the parents seem willing or able to put a stop to their selfish behavior. Like many of Baumbach's films, Squid puts the viewer in the company of narcissists and misanthropes, but it's also a piercingly honest look at the ways in which we deal with disappointment when our lives — and our loved ones — let us down. As Roger Ebert put it, "The Squid and the Whale is essentially about how we grow up by absorbing what is useful in our parents and forgiving what is not."
For his directorial follow-up to Confessions of a Dangerous Mind, George Clooney decided to dramatize Senator Joseph McCarthy's Communist witch hunt — specifically from the viewpoint of CBS News, where legendary anchor Edward R. Murrow (David Strathairn) engaged in a public war of wills against McCarthy while trying to temper the mass hysteria wrought by his adversary's rabid insistence that all levels of American life had been infiltrated by the Red Menace. Rounded out by a stellar supporting cast (including Daniels as CBS News director Sig Mickelson), Good Night, and Good Luck. earned an impressive six Academy Award nominations — as well as our own Golden Tomato for Best Reviewed Film of 2005 in Limited Release. "By its end," enthused Movie Mezzanine's Sam Fragoso, "Good Night, and Good Luck evolves into a prophetic vision of how television and film can be used to illuminate or insulate, educate or entertain."
A large part of Jeff Daniels' considerable screen appeal has always been his ability to project an unassuming everyman aura, but acting opposite Joseph Gordon-Levitt seems to bring out the oddball in him: After stealing every scene he was in as Gordon-Levitt's roommate in The Lookout, Daniels proceeded to do the same in Looper, injecting writer-director Rian Johnson's thought-provoking sci-fi thriller with a madcap blast of energy as the sociopathic (and perversely likable) mob boss who orders Levitt's hit man character to kill…well, we don't want to spoil the fun if you haven't already seen the movie. Point is, Looper is a lot of fun, not least because of Daniels' performance, as well as what Deadspin's Will Leitch called "A wildly entertaining film that isn't content with science and cinematic tricks. It desires, and achieves, much more."
---
Finally, here's Daniels putting in a plug for his home state:
---
This week at RTIndie, we check out the early buzz from Telluride and Venice, where some of the fall's most anticipated indies have premiered. And our DVD Pick of the Week is a doc that takes a closer look at the Lost Boys of Sudan.
Anticipated Indies Get Early Notices At Venice, Telluride
From the Venice and Telluride film festivals come word on some of the fall's most buzzworthy flicks, helmed by a few of the biggest names in the indie world — Sean Penn, Wes Anderson, Todd Haynes, and Noah Baumbach, just to name a few.
Premeiring at Telluride, Penn's Into the Wild has gotten strong reviews at the fest. The film stars Emile Hirsch in the based-on-a-true-story of a young man who abandoned his possessions for a life in the wilderness. "A story of youthful narcissism that never neglects the poignant humanity at its core, Into the Wild speaks to the yearnings and frailties in all of us," writes Kevin Lally of Film Journal International. "Into the Wild could easily whet its audience's wanderlust," writes Harvey S. Karten of Compuserve.
Into The Wild
Another Telluride film with positive early buzz is
Jason Reitman
's comedy
Juno
, starring
Ellen Page
and
Michael Cera
in the story of a young couple who must make some tough decisions in the wake of an unplanned pregnancy. The critics are calling it a smart film that plays some difficult situations for laughs, thanks to a sharp script from
Diablo Cody
. "This might seem like odd material for a comedy, but trust me, Cody's script is pure gold — expect big things in the future from this first-time screenwriter," wrote
Cinematical
's Kim Voynar. "The way the torrents of archly amusing, vocabulary-bending dialogue trip off the tongues of the characters, you know you're in the hands of some manner of distinctive writer," said
Variety
's Todd McCarthy.
On the other hand, Wes Anderson's latest, The Darjeeling Limited, has received mixed-to-negative reviews after its premiere in Venice. The film, starring Adrien Brody, Owen Wilson, and Jason Schwartzman, tells the story of three estranged brothers on a chaotic trip across India in search of spiritual enlightenment. It received a middling thumbs-down from Alissa Simon in Variety ("Breaking no new ground thematically, pic comes closer to The Royal Tenenbaums than The Life Aquatic With Steve Zissou, but without achieving the poignance of Rushmore") and an outright pan by Ray Bennett in the Hollywood Reporter ("A third-rate Hope and Crosby picture with no big laughs and nothing to say as the completely self-involved threesome ride the rails in a circle back to their dull and uninteresting lives").
The Darjeeling Limited
Also getting mixed notices from scribes is Anderson buddy Noah Baumbach's latest,
Margot at the Wedding
, starring
Nicole Kidman
,
Jennifer Jason Leigh
, and
Jack Black
.
Margot
tells the story of a pair of sisters whose relationship is tested over one's marriage plans. "Baumbach has followed up his acclaimed 2005 breakthrough
The Squid and the Whale
with another wryly observed, giddily cringe-inducing, bracingly original winner," writes Michael Rechtshaffen of the
Hollywood Reporter
. But, says Eugene Novikov of
Film Blather
, "these people are so intensely unlikable, and the film so unwilling to help them toward any sort of redemption, that
Margot
becomes a sour and unrewarding experience."
Margot at the Wedding
One of Venice's odder — and most anticipated — entries is Todd Haynes' impressionistic, unconventional
Bob Dylan
biopic,
I'm Not There
. The film stars
Heath Ledger
,
Christian Bale
,
Cate Blanchett
(as Dylan!), and
Richard Gere
in a series of loosely-connected vignettes anchored upon Dylan's life, music, and influence. And the scribes say it's
weird
. "It's a curiosity that could delight or turn off loyal Dylan fans and may prove too oddball to draw in younger and mainstream audiences," the
Hollywood Reporter
's Bennett writes in a largely positive review).
Telluride ran from Aug. 29 to Sept. 1; Venice runs from Aug. 29 to Sept. 8. Wild, Margot, I'm Not There, and Juno will all be playing at the Toroto International Film Festival, which starts Thursday; check back for RT's reports from the fest.
RTIndie DVD Pick of the Week: God Grew Tired of Us
Recently, documentary filmmakers increasingly find themselves making films to fill in the gaps left by the networks. Like Darfur, the story of the Lost Boys of Sudan was one such under-publicized atrocity that went on to inspire multiple theatrical and televised docs between 2003 and today. The first major release, Meghan Mylan and John Shenk's Lost Boys of Sudan went theatrical in 2004 and the second release, the star supported God Grew Tired of Us came out in the winter of 2007 and will hit DVD this month. Narrated by Nicole Kidman and produced by Brad Pitt, Dermot Mulroney, and Catherine Keener, God Grew Tired of Us follows three South Sudanese men (no longer boys) from their UN sponsored huts in Sudan's neighboring Chad to church sponsored homes in Pittsburg and Syracuse. You don't have to be a star to see the appeal these men wield. Directors Christopher Dillon Quinn and Tommy Walker show these men endure the culture shock of planes, prepared foods and indoor lighting with sweetness and not a bit of placation. Ultimately, the men's homesickness and ardor to save the nation that fathered them is a foray into their stories that's accessible no matter what country you hail from. At 91 percent on the Tomatometer, God Grew Tired of Us is certified fresh; James Greenberg of the Hollywood Reporter called it "an incredibly powerful story of renewal, commitment and the resiliency of the human spirit."
God Grew Tired of Us
Sara Schieron contributed to this article.
It's been sort of lost in all the hoopla surrounding Judd Apatow, Seth Rogen, Jonah Hill, and Michael Cera, but one of the nicest stories to come out of the hit comedy Superbad is the return of its director, Greg Mottola, who took the job after a ten-year layoff from film. Now that Superbad is a success, it's opening more doors for its principals — including Mottola, whose next project has just been announced.
According to Variety, that project is Adventureland, an autobiographical comedy Mottola wrote about the summer after he graduated college. From the article:
Story, set in the summer of 1987, concerns an uptight recent college grad who's forced to take a minimum-wage job at the local amusement park after realizing he can't afford his dream European tour. The experience helps him to loosen up a bit as he finds first love, forms new friendships and matures just in time to enter the real world in the fall.
It sounds like a movie we've all seen before — more than once, even — but hey, Superbad's outline wouldn't win any points for originality either, and in any case, Apatow is like the Bill Walsh of film comedy right now; seemingly everyone he hires winds up going on to greater success. According to the Variety article, as well as an MTV Movies report, Jesse Eisenberg — star of The Hunting Party and The Squid and the Whale — has signed on as the lead. Eisenberg tells MTV Movies:
"I play a lot of directors' awkward stages in their lives," he observed with a smile. "It's based on Greg Mottola and it's about him getting a job at this theme park. It's his life after college," Eisenberg explained and added that the comedy won't be nearly as broad as "Superbad." "It's probably closer [in tone] to 'The Daytrippers,'" Eisenberg said, recalling an earlier Mottola effort.
The project is scheduled to begin filming in Pittsburgh in six weeks. Just in case you're interested in a detailed rundown of the characters in the script — and, yes, some spoilerish plot details — click on through to the Moviehole link below.
Source: Variety
Source: MTV Movies
Source: Moviehole
We know he's already got adaptations like Frost/Nixon and Angels & Demons on the way, but what's another directorial assignment for the always-busy Ron Howard?
According to Variety, the prolific Ron Howard will direct The Emperor's Children for Universal and his own Imagine Entertainment. The screenplay, which is about well-to-do New Yorkers dealing with the arrival of age 30, comes from Noah Baumbach, whom you might remember from The Squid and the Whale, The Life Aquatic with Steve Zissou, and Kicking and Screaming — NOT the one with Will Ferrell. Baumbach also has Margot at the Wedding and The Fantastic Mr. Fox on the way.
The film will be based on the 2006 novel by Claire Messud. Mr. Howard probably won't get started on this one any time real soon, but it'll probably be an Oscar-hungry sort of drama.
Source: Variety
Movie studios are offering something for every age group over the Columbus Day holiday weekend. Mature adults will go undercover with Martin Scorsese's cop thriller "The Departed," twentysomethings looking for a scare get the horror prequel "The Texas Chainsaw Massacre: The Beginning," while teenagers have a chance to laugh with the new comedy "Employee of the Month."
Meanwhile, last weekend's number one film – the animated comedy "Open Season" – will continue to play to young children during a frame when a large percentage of students will have no class on Monday. The top ten will try to crack the $100M mark for the first time in nearly two months thanks to the variety of good product.
Ranking dead last among Hollywood's big six studios in year-to-date market share, Warner Bros. has a lot of catching up to do in the fourth quarter if it wants to prevent snapping its five-year streak of billion-dollar-plus box office years. So this weekend, it hands the ball off to Scorsese who delivers what critics are calling one of his best films ever with "The Departed." The R-rated picture stars Leonardo DiCaprio, Matt Damon, Jack Nicholson, Mark Wahlberg, Alec Baldwin, and Martin Sheen. Overflowing with starpower, the Boston-set film is an American remake of the award-winning Hong Kong blockbuster "Infernal Affairs" which finds an Irish cop going undercover into the underworld and a mob mole infiltrating the police department.
After rejecting a seemingly endless line of period dramas including "Hollywoodland," "The Black Dahlia," "Flyboys," and "All the King's Men," adult audiences should be ready to throw its support behind a modern-day action thriller juiced up with major stars worth paying top dollar for. If the cast isn't enough to seal the deal, glowing reviews from critics across the board should have a big impact on driving in traffic. In fact, reviews are among the best of any wide release hitting theaters this year. DiCaprio and Damon appeal to a wide age group so expect strong numbers from young adults. And Jack is that rare star who can flirt with age 70 but still be relevant to the iPod generation. With $100M blockbusters in each of the last four decades, the Oscar-winner is a perennial favorite and his films are
events.
Warner Bros. has backed "The Departed" with a solid marketing campaign which is effectively exciting ticket buyers. No R-rated film has hit the $30M mark on opening weekend in nearly a year so that could once again be the ceiling on this film's short-term potential. Appeal to both men and women is substantial, although as is typical at this time of year, business from males may be affected by football and the baseball playoffs. But word-of-mouth is likely to be very positive so look for the pic to remain a contender for weeks to come. With a colossal amount of starpower, sensational reviews, and a Monday holiday helping Sunday night sales,
the Leo vs. Matt flick should be able to generate plenty of excitement with audiences this weekend. "The Departed" opens in 3,017 theaters on Friday and could gross about $27M over the frame.
Leo DiCaprio, 'lending a hand' in Martin Scorsese's "The Departed."
Moviegoers that don't get starstruck, but instead want some gore and violence in their weekend entertainment, can opt for "The Texas Chainsaw Massacre: The Beginning." The prequel to the 2003 remake of the 1974 horror classic is an R-rated tale with Jordana Brewster ("The Fast and the Furious", "Annapolis") as its only star. Horror remakes usually do not rely on stars anyway, but on the brand name of a popular terrorfest. Budgets are relatively low with most of the money going towards production values rather than talent. Three years ago, the previous "Massacre" posted powerful numbers bowing to $28.1M in mid-October on its way to a brutal $80.1M. It opened the door to many other moneymaking remake hits like "Dawn of the Dead," "The Amityville Horror," and "The Omen" which each went on to gross over $50M.
"Beginning" will play to hardcore genre fans that are older teens and young adults. But look for some older horror aficionados to take a curious peek too. The marketplace is primed and ready for its arrival as there has not been a major horror hit since June's "Omen" pic hit cinemas. Add in the fact that Halloween is around the corner prompting audience demand for the genre to rise and a large turnout should be expected. Excitement does not seem to be reaching the same height that this installment's predecessor had, so an opening in the high 20s may not result. Plus Leo, Matt, and even bad boy Jack will be drawing away many twentysomethings this weekend. Buzzing through victims in over 2,800 theaters, "The Texas Chainsaw Massace: The Beginning" could scare up around $19M this weekend.
More teens in trouble in the latest "Texas Chainsaw Massacre" film.
The classic love triangle storyline is set in a Walmart-like super store in the new Lionsgate comedy "Employee of the Month." The PG-13 pic stars Dane Cook and Dax Shepard as co-workers competing for the attention of the hot new sales clerk, played by Jessica Simpson, who only dates those who win the coveted employee prize. The comedy should play to a teen and young adult audience and with the weekend's other new films being R flicks, Month could score some points with the under-17 crowd. Teenage girls have especially been neglected this fall. Why would they care about 1940s murder mysteries, moronic stunt films, or Sean Penn as a flamboyant politician? Two hunky young dudes fighting over the former Daisy Duke could make for the most interesting film to grab their attention since "Step Up."
Still, "Employee of the Month" will have its work cut out for it. Many older teens and young adults will be drawn away by "Departed" and "Chainsaw" and Ashton Kutcher fans are still checking out "The Guardian." Starpower is not too high, but teenagers in need of a laugh will not have many other options. Opening in 2,579 theaters, "Employee of the Month" could debut with around $10M.
Dane Cook, in his first leading role in "Employee of the Month."
Sony's animated comedy "Open Season" enjoyed a healthy start to its run last weekend and will face no new competition during the sophomore frame. Plus with the Columbus Day school holiday, the Martin Lawrence – Ashton Kutcher toon should remain a popular (and only) option for young children. A 30% drop would give "Season" about $16M over the weekend and a sturdy ten-day cume of $46M.
Buena Vista's Coast Guard adventure "The Guardian" did moderately well in its debut last weekend, but adult audiences will be pulled away by the starpower of "The Departed" this weekend. The studio has been reporting strong exit polls so word-of-mouth could prevent a large falloff. A 40% decline would give "Guardian" about $11M for the weekend and $34M in ten days.
"Jackass: Number Two" will face some stiff competition from the weekend's two new R-rated films so a 45% drop could be in order. That would leave the Paramount hit with $8M and an impressive 17-day total of $64M allowing the comedy sequel to surpass the gross of the 2002 original in under three weeks.
LAST YEAR: New films invaded the box office over the Columbus Day frame taking four of the top five slots. Leading the way was the acclaimed claymation pic "Wallace and Gromit: The Curse of the Were-Rabbit" with a $16M debut. The DreamWorks film enjoyed good legs and ended up with $56.1M domestically plus the Oscar for Best Animated Film. Jodie Foster's two-time chart-topper "Flightplan" held up well in its third weekend grossing $10.8M for Buena Vista. Cameron Diaz opened her new comedy "In Her Shoes" in third place with $10M on its way to $32.9M for Fox. Universal followed with the sports betting film "Two For the Money" with a $8.7M bow and Sony opened its drama "The Gospel" in fifth with $7.5M. Final grosses reached $22.9M and $15.8M, respectively. Lions Gate saw its new comedy "Waiting" launch in seventh place with just $6M leading to a $16.1M final. Opening with strong results in limited release were the acclaimed dramas "Good Night, and Good Luck" and "The Squid and the Whale" which both earned rave reviews and kudos during awards season. Their domestic grosses reached $31.6M and $7.4M, respectively.
Author: Gitesh Pandya, www.BoxOfficeGuru.com
Noah Baumbach, writer/director of the critically admired "The Squid and the Whale," is gearing up to begin production on his next film, which is currently without a title but boasts a solid cast. Jack Black, Nicole Kidman, and Jennifer Jason Leigh join Baumbach on April 2nd to begin production on the presently nameless tale.
Says Variety: "Jack Black has joined Nicole Kidman and Jennifer Jason Leigh in Noah Baumbach's untitled film for John Lesher's Paramount Classics. Scott Rudin is producing.
Black will play the husband of a young woman who is visited at her upstate home by her sister and 12-year-old nephew. Baumbach's script originally was titled "Nicole in the Country," until that became too literal when Kidman committed. Pic begins lensing April 2 on Long Island."
—
In addition to writing and directing the Oscar-nominated "The Squid and the Whale," Noah Baumbach also wrote (or co-wrote) "Kicking and Screaming" (1995), "Mr. Jealousy" (1997), and "The Life Aquatic with Steve Zissou" (2004).
Like most pathetic movie geeks, I was up at the crack of dawn (ok, 8:30am eastern time) to see how my nomination prediction ballot would measure up. (I was perfect on all 20 acting nods and all 10 screenwriting nods, but I erroneously predicted that "Walk the Line" would get nominated over "Capote" for Best Picture, and I picked Croneberg for director over Benett Miller.) Anyhow, here are the nominations for us to rant and rave about for the next five weeks…
BEST PICTURE
Brokeback Mountain
Capote
Crash
Good Night, and Good Luck.
Munich
BEST DIRECTOR
George Clooney – Good Night, and Good Luck.
Paul Haggis – Crash
Ang Lee – Brokeback Mountain
Bennett Miller – Capote
Steven Spielberg – Munich

BEST ACTOR
Philip Seymour Hoffman – Capote
Terrence Howard – Hustle & Flow
Heath Ledger – Brokeback Mountain
Joaquin Phoenix – Walk the Line
David Strathairn – Good Night, and Good Luck.
BEST ACTRESS
Judi Dench – Mrs. Henderson Presents
Felicity Huffman – Transamerica
Keira Knightley – Pride & Prejudice
Charlize Theron – North Country
Reese Witherspoon – Walk the Line

BEST SUPPORTING ACTOR
Matt Dillon – Crash
George Clooney – Syriana
Paul Giamatti – Cinderella Man
Jake Gyllenhaal – Brokeback Mountain
William Hurt – A History of Violence

BEST SUPPORTING ACTRESS
Amy Adams – Junebug
Catherine Keener – Capote
Frances McDormand – North Country
Rachel Weisz – The Constant Gardener
Michelle Williams – Brokeback Mountain

BEST ORIGINAL SCREENPLAY
Match Point – Woody Allen
The Squid & the Whale – Noah Baumbach
Good Night, and Good Luck. – George Clooney & Grant Heslov
Syriana – Stephen Gaghan
Crash – Paul Haggis & Robert Moresco
BEST ADAPTED SCREENPLAY
The Constant Gardener – Jeffrey Caine
Capote – Dan Futterman
Munich – Tony Kushner & Eric Roth
Brokeback Mountain – Larry McMurtry & Diana Ossana
A History of Violence – Josh Olson
FOREIGN LANGUAGE FILM
Don't Tell (La Bestia nel Cuore) – Italy
Joyeux Noel – France
Paradise Now – Palestine
Sophie Scholl – Germany
Tsotsi – South Africa
DOCUMENTARY FEATURE
Darwin's Nightmare
Enron: The Smartest Guys in the Room
March of the Penguins
Murderball
Street Fight
ANIMATED FILM
Corpse Bride
Howl's Moving Casle
Wallace & Gromit in The Curse of the Were-Rabbit

ART DIRECTION
Good Night, and Good Luck.
Harry Potter and the Goblet of Fire
King Kong
Memoirs of a Geisha
Pride & Prejudice

CINEMATOGRAPHY
Batman Begins
Brokeback Mountain
Good Night, and Good Luck.
Memoirs of a Geisha
The New World

COSTUME DESIGN
Charlie and the Chocolate Factory
Memoirs of a Geisha
Mrs. Henderson Presents
Pride & Prejudice
Walk the Line

FILM EDITING
Cinderella Man
The Constant Gardener
Crash
Munich
Walk the Line
MAKEUP
The Chronicles of Narnia: The Lion, the Witch and the Wardrobe
Cinderella Man
Star Wars Episode III: Revenge of the Sith

SCORE
Brokeback Mountain
The Constant Gardener
Memoirs of a Geisha
Munich
Pride & Prejudice
SONG
"In The Deep" – Crash
"It's Hard Out Here for a Pimp" – Hustle & Flow
"Travelin' Thru" – Transamerica

SOUND EDITING
King Kong
Memoirs of a Geisha
War of the Worlds

SOUND MIXING
The Chronicles of Narnia: The Lion, the Witch and the Wardrobe
King Kong
Memoirs of a Geisha
Walk the Line
War of the Worlds
VISUAL EFFECTS
The Chronicles of Narnia: The Lion, the Witch and the Wardrobe
King Kong
War of the Worlds
DOCUMENTARY SHORT SUBJECT
The Death of Kevin Carter: Casualty of The Bang Bang Club
God Sleeps in Rwanda
The Mushroom Club
A Note of Triumph: The Golden Age of Norman Corwin

LIVE ACTION SHORT FILM
Ausreisser (The Runaway)
Cashback
The Last Farm
Our Time Is Up
Six Shooter
ANIMATED SHORT FILM
Badgered
The Moon and the Son: An Imagined Conversation
The Mysterious Geographic Explorations of Jasper Morello
9
One Man Band
—
I hate to sound like a geek (actually, no I don't), but how was Episode III not nominated for best FX? And would it have been so hard for the Academy to throw some small amount of love towards Sin City?
And how the hell was Serenity not nominated for Best Picture???
The Online Film Critics Society (OFCS) cast their ballots over the holiday weekend in an effort to pick the group's favorite flicks from 2005, and I think we did a pretty solid job, all things considered.
Best Picture
Best Director
David Cronenberg, A History of Violence
Best Actor
Philip Seymour Hoffman, Capote

Best Actress
Reese Witherspoon, Walk the Line
Best Supporting Actor
Best Supporting Actress
Maria Bello, A History of Violence
Best Original Screenplay
George Clooney and Grant Heslov, Good Night, and Good Luck.

Best Adapted Screenplay

Larry McMurtry & Diana Ossana, Brokeback Mountain
Best Cinematography
Robert Rodriguez, Sin City
Best Editing
Robert Rodriguez, Sin City
Best Score
Gustavo Santaolalla, Brokeback Mountain
Best Documentary
Best Foreign Language Film
Best Animated Feature
Wallace & Gromit in The Curse of the Were-Rabbit
Breakthrough Filmmaker
Paul Haggis, Crash

Breakthrough Performer
Owen Kline, The Squid and the Whale

—
Founded in 1997, the Online Film Critics Society (OFCS) is the professional association for film journalists, scholars and historians who publish their reviews, interviews and essays exclusively or primarily in the online media. The mission of the society is to further the growth of an informed film audience through the online media and to promote awareness of the Internet as a viable media alternative.
Also, we really like movies based on dark graphic novels.
The OFCS, which is hosted right here at Rotten Tomatoes and (full disclosure) includes yours truly as a member, announced their year-end nominations yesterday … and we hope you'll find a few solid surprises among the more familiar (yet obviously deserving) nominees. The winners will be announced on Monday the 16th.
BEST PICTURE
Brokeback Mountain
Crash
Good Night, and Good Luck.
A History of Violence
Munich

BEST DIRECTOR
George Clooney, Good Night, and Good Luck.
David Cronenberg, A History of Violence
Ang Lee, Brokeback Mountain
Peter Jackson, King Kong
Steven Spielberg, Munich
BEST ACTOR
Philip Seymour Hoffman, Capote
Terrence Howard, Hustle & Flow
Heath Ledger, Brokeback Mountain
Joaquin Phoenix, Walk the Line
David Strathairn, Good Night, and Good Luck.
BEST ACTRESS
Joan Allen, The Upside of Anger
Felicity Huffman, Transamerica
Keira Knightley, Pride & Prejudice
Naomi Watts, King Kong
Reese Witherspoon, Walk the Line
BEST SUPPORTING ACTOR
Matt Dillon, Crash
Paul Giamatti, Cinderella Man
Jake Gyllenhaal, Brokeback Mountain
William Hurt, A History of Violence
Mickey Rourke, Sin City
BEST SUPPORTING ACTRESS
Amy Adams, Junebug
Maria Bello, A History of Violence
Catherine Keener, Capote
Rachel Weisz, The Constant Gardener
Michelle Williams, Brokeback Mountain

BEST ORIGINAL SCREENPLAY
Woody Allen, Match Point
Noah Baumbach, The Squid and the Whale
George Clooney and Grant Heslov, Good Night, and Good Luck.
Paul Haggis & Bobby Moresco, Crash
Jim Jarmusch, Broken Flowers
BEST ADAPTED SCREENPLAY
Jeffrey Caine, The Constant Gardener
Dan Futterman, Capote
Tony Kushner & Eric Roth, Munich
Larry McMurtry & Diana Ossana, Brokeback Mountain
Josh Olson, A History of Violence
BEST CINEMATOGRAPHY
Christopher Doyle, Kwan Pun Leung and Yiu-Fai Lai, 2046
Robert Elswit, Good Night, and Good Luck.
Emmanuel Lubezki, The New World
Rodrigo Prieto, Brokeback Mountain
Robert Rodriguez, Sin City

BEST EDITING
Michael Kahn, Munich
Stephen Mirrione, Good Night, and Good Luck.
Robert Rodriguez, Sin City
Ronald Sanders, A History of Violence
Claire Simpson, The Constant Gardener
BEST MUSICAL SCORE
James Newton Howard, King Kong
James Newton Howard and Hans Zimmer, Batman Begins
James Horner, The New World
Gustavo Santaolalla, Brokeback Mountain
John Williams, Munich
BEST DOCUMENTARY

The Aristocrats
Enron: The Smartest Guys in the Room
Grizzly Man
March of the Penguins
Murderball

BEST FOREIGN-LANGUAGE (NON-ENGLISH) FILM
Cache
Downfall
Kung Fu Hustle
Oldboy
2046

BEST ANIMATED FEATURE
Howl's Moving Castle
Madagascar
Robots
Tim Burton's Corpse Bride
Wallace & Gromit in The Curse of the Were-Rabbit
BEST BREAKTHROUGH FILMMAKER
Judd Apatow, The 40-Year-Old Virgin
Craig Brewer, Hustle & Flow
Paul Haggis, Crash
Bennett Miller, Capote
Joe Wright, Pride & Prejudice
BEST BREAKTHROUGH PERFORMER
Nathan Fillion, Serenity
Georgie Henley, The Chronicles of Narnia: The Lion, the Witch and the Wardrobe
Tony Jaa, Ong-Bak: The Thai Warrior
Q'Orianka Kilcher, The New World
Owen Kline, The Squid and the Whale
Founded in 1997, the Online Film Critics Society has been the key force in establishing and raising the standards for Internet-based film journalism. The OFCS membership spans the U.S., Canada, Europe, Latin America, Africa, and the Asia/Pacific Rim region, with journalists representing many of the most important online film-related sites including Salon, Slate, TV Guide Online, IndieWire, Netflix, Film Threat, eFilmCritic.com and the Internet Movie Database.
The Society's web site, which has been hosted since January 2001 by the highly influential film resource Rotten Tomatoes, provides the most comprehensive online listing of reviews and original interviews with the leading artists in today's cinema, plus links to the most important motion picture-related web sites.
As usual we rely on Movie City News to bring us the "best of 2005" picks from the critics, and now come the year-end nominations from the Writers Guild of America (WGA) and the Producers Guild of America (PGA).
Writer's Guild Nominations
Original Screenplay

Cinderella Man — Cliff Hollingsworth & Akiva Goldsman
Crash — Paul Haggis & Bobby Moresco
The 40-Year-Old Virgin — Judd Apatow & Steve Carell
Good Night, And Good Luck — George Clooney & Grant Heslov

The Squid and the Whale — Noah Baumbach
Adapted Screenplay

Brokeback Mountain — Larry McMurtry & Diana Ossana, based on the short story by Annie Proulx
Capote — Dan Futterman, based on the book by Gerald Clarke
The Constant Gardener — Jeffrey Caine, based on the novel by John le Carré

A History of Violence — Josh Olson, based on the graphic novel by John Wagner and Vince Locke
Syriana — Stephen Gaghan, based on the book "See No Evil" by Robert Baer

Documentary Screenplay
Cowboy Del Amor — Michèle Ohayon
Enron: The Smartest Guys in the Room — Alex Gibney, based on the book "The Smartest Guys in the Room: The Amazing Rise and Scandalous Fall of Enron" by Bethany McLean and Peter Elkind
The Fall of Fumimori — Ellen Perry, Zack Anderson & Kim Roberts
March of the Penguins — Narration written by Jordan Roberts, based upon the story by Luc Jacquet and screenplay by Luc Jacquet & Michel Fessler
Street Fight — Marshall Curry
—

Producer's Guild Nominations
Darryl F. Zanuck Producer of the Year Award — Theatrical Motion Pictures
Brokeback Mountain — Diana Ossana & James Schamus
Capote — Caroline Baron, William Vince & Michael Ohoven
Crash — Paul Haggis & Cathy Schulman

Good Night, and Good Luck — Grant Heslov
Walk the Line — James Keach & Cathy Konrad

Producer of the Year Award — Animated Film
Chicken Little — Randy Fullmer
Robots — Jerry Davis, John C. Donkin & William Joyce
Corpse Bride — Tim Burton & Allison Abbate
Wallace & Gromit in The Curse of the Were-Rabbit — (Credits are pending arbitration)
Thanks to Movie City News for sharing the scoop on the Windy City critics and their favorite flicks of 2005.The Chicago film journalists will announce their year-end winners on January, 2006.
Best Picture
Brokeback Mountain
Crash
Good Night, and Good Luck
A History of Violence
King Kong

Best Foreign Language Film
2046
Cache
Downfall
Kung-Fu Hustle
Oldboy

Best Director
George Clooney: Good Night, and Good Luck
David Cronenberg: A History of Violence
Peter Jackson: King Kong
Ang Lee: Brokeback Mountain
Steven Spielberg: Munich
Best Screenplay
Brokeback Mountain by Larry McMurtry & Diana Ossana
Capote by Dan Futterman
Crash by Paul Haggis & Bobby Moresco
Good Night, and Good Luck by George Clooney & Grant Heslov
A History of Violence by Josh Olson

Best Actor

Philip Seymour Hoffman – Capote
Terrence Howard – Hustle & Flow
Heath Ledger – Brokeback Mountain
Joaquin Phoenix – Walk the Line
David Strathairn – Good Night, and Good Luck
Best Actress
Joan Allen – The Upside of Anger
Felicity Huffman – Transamerica
Keira Knightley – Pride & Prejudice
Naomi Watts – King Kong
Reese Witherspoon – Walk the Line

Best Supporting Actor
Matt Dillon – Crash
Terrence Howard – Crash
Paul Giamatti – Cinderella Man
Jake Gyllenhaal – Brokeback Mountain
Mickey Rourke – Sin City
Donald Sutherland – Pride & Prejudice

Best Supporting Actress
Amy Adams – Junebug
Maria Bello – A History of Violence
Scarlett Johansson – Match Point
Catherine Keener – Capote
Rachel Weisz – The Constant Gardener
Michelle Williams – Brokeback Mountain

Best Original Score
Batman Begins – Hans Zimmer and James Newton Howard
Brokeback Mountain – Gustavo Santaolalla
Charlie and the Chocolate Factory – Danny Elfman
King Kong – James Newton Howard
Memoirs of a Geisha – John Williams

Best Cinematography
Brokeback Mountain – Rodrigo Prieto
Good Night, and Good Luck – Robert Elswit
King Kong – Andrew Lesnie
Munich – Janusz Kaminski
The New World – Emmanuel Lubezki
Pride & Prejudice – Roman Osin
Best Documentary
Enron: The Smartest Guys in the Room
Grizzly Man
Mad Hot Ballroom
March of the Penguins
Murderball

Most Promising Performer
Chris "Ludacris" Bridges – Crash and Hustle & Flow
Georgie Henley – The Chronicles of Narnia: The Lion, the Witch and the Wardrobe
Miranda July – Me and You and Everyone We Know
Q'Orianka Kilcher – The New World
Owen Kline – The Squid and the Whale

Most Promising Director
Craig Brewer – Hustle & Flow
Miranda July – Me and You and Everyone We Know
Bennett Miller – Capote
Phil Morrison – Junebug
Joe Wright – Pride & Prejudice