(Photo by Caitlin Cronenberg, © Entertainment One/courtesy Everett Collection)
Robert Pattinson Movies, Ranked By Tomatometer
Robert Pattinson on the Twilight series press circuits would occasionally mock the movies he was out there supposedly promoting, suggesting two things: (1) maybe this new on the scene IT boy was actually a genuine person, and (2) he had made enough money by New Moon to never work in this town again. Many young actors' careers have been crushed under the weight of the very things that made them famous. And unemployment post-Twilight was a very real threat for Pattinson: Would he only be remembered as that pasty sparkling vegetarian vampire?
As Twilight wound down, Pattinson threw himself before the arthouse gods, who guided him to challenging directors like David Cronenberg (Cosmopolis, Maps to the Stars), Anton Corbijn (Life), Werner Herzog (Queen of the Desert), and David Michôd (The Rover). And though none of those movies represented their respective director's best work, and in the case of Herzog it was actually his worst, they showcased Pattinson as a dedicated performer and, especially in dystopian western The Rover, a sometimes unpredictable and savage one.
And then in 2017 he put out Good Time, just to show you sometimes all you need is that one movie to turn your image around. As with the Safdie brothers' later Uncut Gems, Good Time assaults the senses while building a central emphatic and engaging character defined by constant frantic action. Pattinson came out as the indie hero of that year, and having James Gray's The Lost City of Z release around the same time didn't hurt, either. A strong 2019 continued that trend with Claire Denis' High Life and Robert Eggers' The Lighthouse.
His latest film was Netflix thriller The Devil All the Time, opposite Tom Holland. And currently a dark night falls upon Pattinson's career as he takes on the mantle of Bruce Wayne in Matt Reeves' The Batman. Take a look at all Robert Pattinson movies, ranked by Tomatometer! —Alex Vo
(Photo by Summit Entertainment)
All Kristen Stewart Movies Ranked by Tomatometer
Before she became ambassador for vegetarian vampire-and-werewolf relations in the late 2000s, Kristen Stewart had already built a steady career transitioning from child actor roles and into young adulthood. First, she starred in David Fincher's efficient potboiler Panic Room, then went into space with with Jumanji cinematic universe-adjacent Zathura (directed by pre-Iron Man Jon Faverau), and helped guide a wayward traveler in Into the Wild.
Of course, that all seems like pre-history in the wake of Twilight, the romantic fantasy phenomenon that would make unlikely tabloid stars out of Stewart and Robert Pattinson for years to come. Five Twilight movies released annually for a half-decade, and whatever the benefits of becoming household names through them, there was also the very real threat of a post-career forever in the shadow of the vampire.
Stewart responded, much like Pattinson, by going indie, as she racked up impressive performances in the likes of Still Alice, Personal Shopper, Clouds of Sils Maria, and Certain Women, working with big arthouse names like Olivier Assayas and Kelly Reichardt. She also completed her unofficial "Co-Starring Jesse Eisenberg" trilogy that started with Adventureland, following through with American Ultra and Cafe Society.
Even Stewart's approach towards mainstream filmmaking come packaged with feminist or revisionist touches, like Charlie's Angels or Snow White and the Huntsman. She took a dive in Underwater, and ended 2020 on a Happiest Season. And now we're ranking all her movies by Tomatometer!
(Photo by Summit/ courtesy Everett Collection)
How to Watch Twilight Movies In Order
If you're getting ready to experience the seductive, suspenseful love story of Bella and Edward for the first time, here's how you can watch all Twilight movies in order. 2008's original Twilight introduces us to teenager Bella (Kristen Stewart) and her attraction to Edward (Robert Pattinson), a vampire-among-us. New Moon makes it a triangle with the arrival of Jacob (Taylor Lautner), he of a rival werewolf pack. The real battle begins in Eclipse, come to a bed-smashing head in the two-part Breaking Dawn. See below for our guide on how to watch all Twilight movies in order.
(Photo by Summitt Entertainment/courtesy Everett Collection.)
All Twilight Saga Movies, Ranked by Tomatometer
Re-visit the series that launched Kristen Stewart and Robert Pattinson (not to mention vegetarian vampires) into the international spotlightlight! From 2008 and 2012, The Twilight Saga was a pop culture fixture, with the hype, secrecy, and buzz for each movie on par with the latest comic book blockbuster. The critics may not have been on board for each one, but audiences sure showed up, and now we're looking back on everything from the original Twilight to Breaking Dawn as we rank all Twilight Saga movies by Tomatometer!
(Photo by @ Focus Features)
Looking for some truly erotic cinematic experiences? Try our list of 150 Erotic Movies, ranked worst to best. Here, we're celebrating the bad stuff – the misguided, unintentionally hilarious, and unbelievably awkward; the movie sex scenes that tried to get us hot under the collar but just left us scratching our heads. From earnest attempts at kink to moments of classic camp, these are the most unintentionally unsexy sex scenes in the movies. Happy Valentine's Day!
---
---
---
---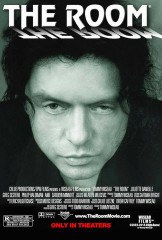 8. The Scene So Nice You See It Twice

Like the rest of the film, The Room's big sex scene is so bad it's great – but it's definitely not sexy. In the scene — which, we should mention, is set to a Skinemax-caliber love song — Tommy showers Lisa's naked body with petals and demonstrates a fundamental misunderstanding of human anatomy by aiming for her… bellybutton, we think? And just in case you missed it all the first time, Mr. Wiseau actually reuses the footage in a subsequent sex scene, because we clearly haven't seen enough of his gyrating posterior.
---
---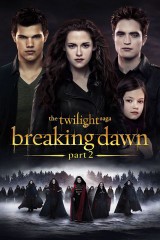 6. Bella and Edward at Home

With Fifty Shades on the list, it's only fair to include a scene from the franchise that inspired it. We're going with Bella and Edward's tastefully lit romp in their new home – mostly for packing in so many bad-movie-sex clichés into so few minutes. There are the beautiful shots of closing eyes and arching necks, a close-up of a (beautiful) bed sheet being tightly gripped, that (beautiful) Feist song giving everything a sense of drama, and it all ends with them chilling in front of a roaring fire. (Minus points for the absence of a bearskin rug; bonus points for featuring literal sparks flying off of Bella's face at one point.)  
---
---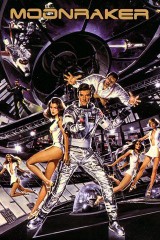 5. Bond Goes Zero Gravity

We're not going to lie: We chuckled during this one, a lot; there is enough very dated double entendre in this single scene to fuel another three Austin Powers sequels. ("I think he's attempting re-entry, sir!"). There is something spectacularly unsexy about fornication without gravitation, though, no matter how hard the straining violins and soft lighting try to tell us otherwise. If the physical impossibility of it all wasn't bad enough, a room full of folks are watching on back at mission control.
---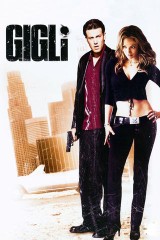 4. "It's Turkey Time"

It takes a lot to make a scene between official Very Hot People and onetime real-life couple Ben Affleck and Jennifer Lopez unsexy, so we're giving writer-director Martin Brest extra points for this one. The immortal line, "It's turkey time, gobble, gobble," uttered by J-Lo in an effort to seduce Affleck, is enough to have us canceling Thanksgiving forever. Or at least for 2003.
---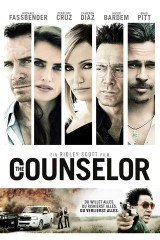 3. The Yellow Ferrari

In The Counselor, Javier Bardem's Reiner tells The Counselor (Michael Fassbender) that he'd "Like to forget about Malkina f—-ing my car." So would we. Five years on, we're still not sure what possessed writer Cormac McCarthy and Ridley Scott to come up with the idea of Cameron Diaz straddling a Ferrari's windshield until climax, let alone what possessed them to write the scene, shoot it, set it to music, and not edit it out of the final movie. Perhaps this movie needs that rarest of things: a Ridley Scott directors' cut that would make it shorter.
---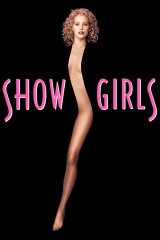 2. Nomi, Zach, and the Pool 

Apologies to our employer, because the sites you have to hit up to watch this scene in full are… well, we will be scrubbing our browser history for eons. And don't bother seeking it out yourself. Far from being particularly sensual or erotic, this scene featuring Kyle MacLachlan's Zach and Elizabeth Berkley's Nomi making wild, splashy love in a pool is mostly just confounding. How is she doing that? And why are they doing this? And why am I laughing at everything they're doing together?
---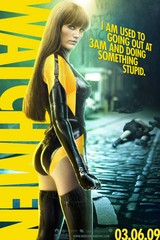 1. "Hallelujah"

As anyone who has ever watched a televised talent competition will tell you, Leonard Cohen's "Hallelujah" has been subjected to its fair share of abuse over the years. Nowhere, though, has the song been more thoroughly beaten up than in this scene from Zack Snyder's Watchmen, an otherwise fascinating superhero flick that has its hardcore defenders. What was a powerful moment in the graphic novel is laughable here, as Nite Owl (Patrick Wilson) and Silk Spectre (Malin Akerman) trade grunty-faces in their steampunk binoculars-looking sex pod all while the booming voice of Cohen… booms. Just when you think it can't get any worse, the pod shoots flames at the moment of climax.
---
Disagree, passionately? Let us know in the comments, and share your favorite so-bad-they're-good movie sex scenes. 
Kate Beckinsale continues her fight against Lycans and her own faction in Underworld: Blood Wars, prompting this week's gallery of the hottest vampires from movies and television. And because we couldn't possibly fit all that undead sexiness in just 24 pictures the same way Beckinsale slips into a leather onesie, let us know in the comments which vampires we missed that get your blood flowing!
With two more sequels to Fifty Shades of Grey on their way (and Marlon Wayans' parody Fifty Shades of Black now in theaters), we thought it only proper to shine a light on a whole bevy of films that explored the sensual side of cinema and the actors that went along for the ride.
---
Also available this week:
Two Criterion Collection titles today: A Blu-ray of Kenji Mizoguchi's 1954 masterpiece Sansho the Bailiff (100%) sees a release, and Jean Rouch and Edgar Morin's influential 1961 documentary film Chronicle of a Summer is newly available on both DVD and Blu-ray.
Girls Against Boys (13%), a combination revenge flick/obsession story starring Danielle Panabaker and Nicole LaLiberte.
The Razzie Awards, in their 33rd year of "incinerating cinema sins," announced the recipients of the worst film achievements in 2012 on Oscar Eve, Saturday, February 23, 2013. This year, the winner of the Worst Remake, Rip-Off or Sequel category was chosen by our devoted Rotten Tomatoes readers by online ballot.
Twilight Saga: Breaking Dawn Part 2 swept the evening, "winning" Worst Picture, Worst Actress (Kristen Stewart) Worst Supporting Actor (Taylor Lautner) Worst Screen Couple (Lautner and 12 year-old Mackenzie Foy), Worst Screen Ensemble, Worst Remake/Rip-Off or Sequel and Worst Director (Bill Condon).
Earning his second consecutive Worst Actor award is Adam Sandler for That's My Boy. Here is the full list of recipients:
Every year, the Razzies celebrate the worst that Hollywood has to offer. More than 48 thousand Rotten Tomatoes fans helped to choose the nominees, now it's time to pick the big winner. Cast your vote for Razzies' Worst Remake, Rip-Off or Sequel, and find out the results on Oscar Eve, February 23.
The nominees for Worst Achievements in Film for 2012 were revealed on January 9th, 2013. Twilight Saga: Breaking Dawn Part 2 leads the "race" with 10 nominations. Also competing for worst picture of the year are Battleship, Oogieloves, That's My Boy and A Thousand Words.
For nine of this year's 10 Razzie categories, contenders were selected by Golden Raspberry Award Foundation members. Nominations for the 10th category, Worst Remake, Rip-Off or Sequel, were determined by votes from over 48,000 users at Rotten Tomatoes. "Winners" in all categories will be announced the night before the Oscars.
The annual post-turkey blues kicked in as spending at the North American box office dropped by half compared to the record Thanksgiving frame with the top movies still in command. The only major new offering was Brad Pitt's mob pic Killing Them Softly which died on impact failing to attract much business.
For the third weekend in a row, The Twilight Saga: Breaking Dawn Part 2 ruled the box office. The final chapter of the vampire soap opera took in an estimated $17.4M representing a drop of 60%. That was exactly the same fall that the last installment suffered this very weekend a year ago. With $254.6M to date, Part 2 is running 3% ahead of Part 1. Overseas, it grossed $48.4M this weekend boosting the international total to $447.8M and the worldwide haul to $702.4M.
Moviegoers kept coming out for James Bond as Skyfall grossed an estimated $17M in its fourth weekend declining by 52%. Sony has amassed $246M from North America to date. Once again in third place was Steven Spielberg's Lincoln with an estimated $13.5M as it continues to cash in on Oscar buzz. Off 47%, the Disney release has collected $83.7M to date, an impressive figure for a historical drama. It will join the century club soon.
Following its disappointing opening, the DreamWorks Animation pic Rise of the Guardians dropped by an encouraging 43% in its second weekend to an estimated $13.5M boosting the 12-day cume to $48.9M. Kidpics often fall by 60% or so coming off of the turkey frame while Christmas movies hold up much better. Given Rise's semi-holiday theme, the decline was quite respectable. But the toon still hopes to show better legs in the weeks ahead in order to reach the heights of most recent 3D animated offerings from the DreamWorks stable.
Ang Lee's 3D adventure Life of Pi held up well dropping 47% to an estimated $12M giving Fox $48.4M after 12 days. Tumbling 58% from the holiday, Disney's hit toon Wreck-It Ralph followed with an estimated $7M. The video game flick has grossed a sturdy $158.3M thus far.
Brad Pitt anchored his worst debut in nearly two decades with the gangster pic Killing Them Softly which was dead on arrival in sixth place grossing just $7M, according to estimates. Looking at the popular actor's past live-action films that opened nationwide on the first weekend, it was his worst debut since 1994. If that weren't bad enough, Killing got slaughtered by audiences polled by CinemaScore who gave The Weinstein Co. release a pathetic F grade. The horror pic The Devil Inside scored the same grade on the first weekend of the year and collapsed by 76% in its sophomore frame. Averaging just $2,888 from 2,424 theaters, Softly received fairly good reviews from critics but paying moviegoers were utterly disappointed.
The remake Red Dawn followed with an estimated $6.6M, off 54%, putting FilmDistrict's MGM production at $31.3M. Denzel Washington's popular drama Flight collected another $4.5M, according to estimates, and has taken in $81.5M for Paramount thus far.
The horror pic The Collection bowed in the number ten spot with an estimated $3.4M from 1,403 locations for a weak $2,430 average for LD Entertainment.
Below the top ten, Oscar hopefuls expanded their releases aiming for wider audiences and kudos cred. The period piece Anna Karenina widened from 66 to 384 locations in its third weekend and grossed an estimated $2.2M for a decent $5,807 average. The Focus title has made $4.1M. Fox Searchlight's Hitchcock went from 17 to 50 locations and grossed an estimated $406,000. Averaging a sturdy $8,120, the Anthony Hopkins-Helen Mirren drama upped its sum to $784,000.
The Indian crime drama Talaash scored a strong opening in limited release with an estimated $2M from 172 locations for a promising $11,529 average for Reliance Entertainment.
The top ten films grossed an estimated $101.9M which was up 45% from last year when The Twilight Saga: Breaking Dawn Part 1 held steady at number one with $16.5M; and up 36% from 2010 when Tangled took over the top spot with $21.6M.
Get earlier box office updates and analysis by following BoxOfficeGuru.com on Twitter.
Moviegoers across North America stampeded into theaters driving the box office up to a record-breaking Thanksgiving holiday frame led by a mix of commercial hits, family films, and Oscar hopefuls. It was a true team effort as no one film broke through $45M over the Friday-to-Sunday weekend period. However, the top ten did see seven movies in double-digit millions, five over $20M, and four pictures averaging more than $10,000 each. Almost every dish on the turkey menu connected with audiences with the five-day Wednesday-to-Sunday span witnessing a jaw-dropping $290M in consumer spending, not counting the overpriced popcorn.
Staying put at number one for a second time was the final chapter of the vampire soap opera The Twilight Saga: Breaking Dawn Part 2 with an estimated $43.1M dropping 70%, exactly like Part 1 did one year ago last Thanksgiving. The Summit film has banked an impressive $227M after ten days (up 3% vs. Part 1's $220.8M at the same point) on its way to a final of about $290M from the domestic market. The five-day Wednesday-to-Sunday tally was an incredible $64M.
Overseas, Bella and Bella Junior grossed a stellar $97.4M from 73 territories boosting the international sum to $350.8M and the worldwide haul to $577.7M allowing the five-film franchise to smash the $3 billion mark in cumulative grosses. Part 2 will become the highest-grossing installment in the series with possibly $800M or more from around the world. Four of the five Twilight films were released on the lucrative weekend before Thanksgiving and Summit's new owner Lionsgate has already planted flags on those frames over the next three years for its remaining Hunger Games films.
Another fan of mid-November is James Bond (6 of his last 7 pics launched then) and the secret agent found himself in second place once again with Skyfall grossing an estimated $36M for an encouraging decline of just 12%. That was a better Thanksgiving weekend hold than for past pics. Quantum of Solace fell by 30% (also in its third round) while Daniel Craig's first outing in Casino Royale saw a 25% dip in its sophomore frame. Audiences are liking Skyfall and it's the only action movie on a grand scale that is in the marketplace right now. Releasing it everywhere else in the world before America hasn't stopped it from becoming a megahit here. With a stellar $51M over the long five-day holiday session, the 007 pic raised its domestic total to an amazing $221.7M becoming the first Bond film to crush the double-century mark. It should now be able to surpass $275M and even has an outside chance at hitting $300M.
Sony's international markets grossed an estimated $41.3M on Skyfall this weekend while MGM's distribution partners did not have updates as of Sunday. Australia generated a hefty $12.5M debut this weekend while the United Kingdom's cume surged to $144.5M after its fifth round. That put the global gross at over $790M with Japan set to open on Saturday. Craig's three-pack of Bond films have collectively grossed just under $2 billion.
Posting an incredible take for a two-and-a-half-hour historical drama in its second weekend of wide release, Steven Spielberg's Lincoln followed with an estimated $25M over three days and $34.1M across five from only 2,018 playdates. The Daniel Day-Lewis presidential pic rose a healthy 19% from last weekend's wide break. Part of that was due to the addition of 243 locations but even the per-theater average of $12,398 inched up 5% from a week ago signaling strength with its audience and sustained interest. Lincoln has collected $62.2M to date and Disney should expect a trip to the $100M club, the 15th for Spielberg as a director. With lots of Oscar talk and Day-Lewis seen as the frontrunner to win Best Actor (some industry insiders call him a lock), the sturdy legs should continue into December.
A trio of PG-rated 3D films followed. Leading the way among the holiday weekend's new releases was the DreamWorks Animation offering Rise of the Guardians which came in below expectations with an estimated $24M over the Friday-to-Sunday period and $32.6M over five days. Playing in 3,653 sites, the comedic adventure pic about Santa Claus, Jack Frost, Easter Bunny, Tooth Fairy, and Sandman all teaming up to fight the Boogey Man from hurting kids averaged a mediocre $6,577 per theater. The five-day holiday opening came in below the three-day non-holiday debuts of past DreamWorks films like Puss in Boots, Bee Movie, Over the Hedge, and How to Train Your Dragon. In fact, Guardians suffered the worst opening for a DreamWorks Animation production since the $10.1M five-day holiday launch of the 2003 bomb Sinbad: Legend of the Seven Seas.
With Christmas ahead and Rise having a winter and holiday theme to it, the $145M production could certainly display legs for the rest of the year. But 3D animated movies from the industry's mightiest players with huge marketing pushes and coveted holiday release slots always do better. Reviews were generally positive and good enough for what these types of family films require. But competition may have been a factor with the next two films on the charts, Life of Pi and the resilient Wreck-It Ralph, taking away some of Guardian's audience. The animation giant's distribution deal with Paramount ends this year with Fox taking over the releasing duties in the spring.
A glowing A CinemaScore grade bodes well for the future as the toon hopes to benefit from solid recommendations from those who did come out this long weekend. Only 35% of the business was from 3D screens. Rise opened in China last week, Russia this weekend (at the top spot) and invades 50 international markets next weekend for its major overseas push. 3D animated films tend to do significantly more business outside of North America.
Opening in fifth place was Ang Lee's 3D adventure drama Life of Pi which captured an estimated $22M over the weekend from 2,927 theaters and a robust $30.2M over the five-day holiday. Averaging a solid $7,516 over three days, the PG-rated film about a teen from India stranded in the Pacific on a boat with a tiger has earned strong reviews from critics and plenty of Oscar talk in the Best Picture race. A high 68% of the gross came from 3D which was widely praised in reviews.
The opening was on par with how Martin Scorsese's Academy Award-winning Hugo did this same weekend a year ago. Both films were from Oscar-winning directors using 3D for the first time, based on best-selling books, had adolescent protagonists, great reviews, awards chatter, and were set outside of the U.S. The major difference was that Hugo was released in less than half the number of theaters. It bowed in fifth place over the turkey frame as well to the tune of $11.4M from 1,277 theaters for a $8,899 three-day average and $15.4M five-day debut. Given how the more narrow release packs more people into the available showtimes, the difference in averages between Pi and Hugo was not too significant. The Scorsese picture did go on to expand out to 2,600+ locations during December and then re-expand in late January when Oscar nominations were announced while Life of Pi is already very wide and so has less room to widen in future weeks. But the road ahead looks bright since word-of-mouth is good and critics lists and awards nominations can keep momentum going. The CinemaScore grade was an A-, good but not amazing.
Studio research showed that Pi skewed 52% male and 60% 25 and older. The film was never an easy sell given that it had no major stars, no American connection, plus the marketplace had no shortage of high-profile options for those looking for a powerful drama or something for the whole family. Overseas, Pi launched in four markets with $17.5M led by $10.5M from China on 4,500 3D screens and $3.4M from India in 697 locations. It rolls out around the world over the weeks ahead with many launching right before Christmas.
Still pulling in strong business in its fourth round of play, Disney's Wreck-It Ralph took in an estimated $16.8M representing a slim 10% slide from last weekend. That was an impressive hold especially with Guardians and Pi both coming into the marketplace as last Thanksgiving's holdover toons dropped 31-37% each. It was also the best gross all year for any toon in its fourth frame beating out hits like The Lorax and Brave. With a hefty $23M in business across the five-day turkey span, Ralph has now smashed up $149.5M and has plenty more to go as it entertains kids as well as older nostalgia-loving gamers. 19 international territories have added $41.2M so far for a global gross of $190.7M to date.
Posting a respectable opening in seventh place was the long-delayed remake Red Dawn with an estimated $14.6M over three days and $22M across the long five-day frame. Produced by MGM and released by FilmDistrict, the PG-13 film starring Chris Hemsworth (Thor) averaged a decent $5,358 over the Friday-to-Sunday period. Males overwhelmingly led the way making up 62% of the audience for the tale of a group of American teens that must defend a small town from an invasion by the North Korean military. 52% were 25 and older. The 1984 original led by Patrick Swayze featured Soviet baddies. With weak reviews and a lukewarm B CinemaScore grade, the road ahead looks bleak.
Films in the thick of the race for a Best Picture Oscar nomination rounded out the top ten. Denzel Washington's Flight held up incredibly well grossing an estimated $8.6M, off a scant 2%, boosting Paramount's cume to $74.9M. The Weinstein Co. successfully expanded the latest of its handful of awards contenders, the critically-acclaimed Silver Linings Playbook, into wider play and nabbed ninth place with an estimated $4.6M from just 367 locations for a terrific $12,597 average. The Bradley Cooper-Jennifer Lawrence indie comedy has collected $6.5M to date and will continue to expand in December.
Rounding out the top ten in its seventh weekend on the list was the Oscar player Argo with an estimated $3.9M, down 4%, giving Warner Bros. $98.1M to date. Ben Affleck's hostage crisis drama is a week away from breaking into the century club. Overseas, Argo has taken in an additional $50M to date with most of awards season still ahead.
The period costume drama Anna Karenina expanded modestly in its sophomore round taking in an estimated $832,000 from 66 locations (up from 16) for a $12,606 average. The figure was solid, but should get diluted down as it rolls out into second-tier markets in the weeks ahead. Fox Searchlight debuted its Anthony Hopkins-Helen Mirren pic Hitchcock on Friday in 17 locations and grossed an estimated $301,000 for a $17,706 average. Reviews have been mixed and not at the level of top awards contenders, although the lead actors have gotten good marks.
The top ten films surged to an estimated $198.6M which was up a hearty 34% from last year when The Twilight Saga: Breaking Dawn Part 1 held at number one with $41.7M; and up 18% from 2010 when Harry Potter and the Deathly Hallows Part 1 stayed on top with $49.1M.
It's had its share of detractors and naysayers, but Stephenie Meyer's Twilight Saga has become a bona fide cultural phenomenon, a popular and lucrative franchise that has raked in over $2 billion at the box office and spurred a renewed obsession with vampires and werewolves. Unfortunately for its fans, however, the series drew to a close this past weekend with the release of its final chapter, Breaking Dawn, Part 2. As such, we thought it would be a good time to hunker down and examine what it is, exactly, that made the series such a hit. To that end, we've commissioned two dedicated RT staffers — one fan and one neophyte — to trade observations on The Twilight Saga. Today, we bring you the last chapter of the discussion, which focuses on Breaking Dawn Part 2, the final installment of the franchise.
---
Cat: I didn't know what to expect from Bella's transition, but all I can say is: finally, this is a Bella I can get behind. She exudes confidence. It is clear that she has come into her own, and I find her to be vastly more relatable as she feels more comfortable in her own skin. I'm still a little annoyed it took four movies to get here, but as I've said before, I'll take what I can get when it comes to this franchise. Props go to KStew for such an appealing performance as a newborn. I was skeptical on how it would be shot, but I thought showing how hyper-sensitive she is to her natural surroundings was fantastic. I felt like I was in the movie, experiencing it with her. This movie had me captivated from the beginning. Everything — from her running through the woods, to taking down a mountain lion, to then trying to act human, so Charlie wouldn't notice a change — was superb.
Jeff: Cat, you're making me feel bad for laughing during Bella's first "newborn" hunting scene. I understand what you're saying, and I was just as glad as you were to see Bella finally do something besides mope around, but I thought Kristen Stewart was in way over her head during those scenes. She's okay when it comes to the newfound grace, confidence, and sexiness that Bella's supposed to exude, but when she tries to show feral power — or rage — she's as clumsy and adorable as a baby bird trying to peck its way out of its shell.
C: How perfect was Bella's reaction to finding out about Jake imprinting on her infant daughter? I don't think I could have expected anything more from her. Her reaction and performance were simply a joy and fun to watch play out. Let us not forget about the infamous lake monster nickname Jake gave his baby love. Hilarious! However, did anyone else think it was weird that Jake was always around her? I know he imprinted on her, but I didn't realize that meant him being present for EVERYTHING. If I was that little girl, I would have found it very odd.
J: Well, you already know how I felt about Stewart trying to get tough in this movie. But overall, I thought director Bill Condon and screenwriter Melissa Rosenberg did a fairly good job of demonstrating Jake's devotion for young Renesmee while laying the groundwork for their eventual love affair as subtly as possible. It's one of many ways that Stephenie Meyer didn't do the filmmakers any favors, but they manage to walk the line pretty sensitively — and kudos to Taylor Lautner for convincingly portraying one of the oddest, grossest character developments in recent cinematic memory.
C: I'm still working on buying the fact that Jake says his attraction to Bella all this time was because she was going to produce the child he'd imprint on. That just wasted his point in the first four movies, for the most part. I think Jacob is the stronger of the two main men, character-wise, and to use that as a cop-out seems so out of character for him. This simply dumbed him down and negated the whole love triangle.
J: Well, except for the fact that the members of his tribe aren't in control of their imprinting. He didn't know it was going to happen, and once it did, it made everything clear for him — including his strange unwillingness to let Bella go. Gross implications aside — and yes, there are plenty of those — I thought it was an interesting way to resolve the Jacob-Bella-Edward love triangle. More interesting than the triangle itself, anyway.
C: What was the deal with Jake stripping in front of Charlie? He's never worried before about his clothes ripping off when transforming. I'm all for a shirtless Taylor Lautner just as much as the next girl, but someone should have given him a better reason to be shirtless; too far-fetched and cheesy, but made for great laughs. In the real world, Charlie would have arrested him for being indecent in public, but then again, that would just make too much sense — something Twilight rarely entertains.
J: For a cop, Charlie is awfully passive — something underscored again in Breaking Dawn – Part 2's opening act, when he stays away for days even though he knows Bella's going through some unspecified medical drama. As for the stripping scene, yeah, it was totally gratuitous, but the studio knows where its bread is butter — and there were definitely a lot of hoots and hollers in the packed screening I attended. Plenty of laughs, too.
C: I initially felt like I could have done without the last scene in the meadow — thinking, "Oh god, this again." I simply have never cared about the love story between Edward and Bella and thought the better plot points had to do with the supernatural clan as well the action sequences. After realizing she was literally letting down her guard by pushing away her shield so he could see her thoughts, I was OK with it. I still would rather it have ended with the scene before, but again, I guess the Twi-hards would have been disappointed by not getting that last Bella/Edward scene.
J: I had that exact thought when I saw our lovebirds back in the meadow, and that scene essentially lived down to my expectations, especially since it basically served as the setup to yet another music video-type interlude (how many did we get in Breaking Dawn – Part 2? Four? I think that brings the franchise total to something like 10). I'll say this much, though: Their extended flashback was a thoroughly soapy nod to the characters' past, and kind of a sweet way of acknowledging the journey Twilight fans have gone on with Meyer and the filmmakers.
C: OK, I know I skipped ahead, but that's because I'm still wrapping my head around the fight sequence in this film. I've waited a year to see this go down and I can't help but feel a little let down. [SPOILER ALERT!] The fact that they had the balls to kill off some major characters was shocking — my mouth simply dropped when Aro killed Carlisle — but then to have the rug pulled out from under me because it turns out it was only one of Alice's premonitions was a massive letdown. Don't take me on such an emotional rollercoaster ride just to give me a big "psych!" at the end. I could have forgiven most everything else that was horrible about this saga had they simply gone with the astonishing ending.
J: It was kind of a copout, yeah. But I could see why they did it — it gave audiences a chance to have their cake and eat it too, serving up a big dose of climactic action without actually altering any of the narrative fabric of the franchise. I can see why you'd feel let down, because for a minute, it seems like a series that never takes any chances is finally going to go someplace interesting, but I was just grateful that things were actually happening on screen — whether or not they ended up being real.
That action sequence, to me, was the least of Breaking Dawn – Part 2's problems — even if it occasionally reminded me of an unintentionally funny attempt at vampire/werewolf professional wrestling, it didn't have any problems with pacing or tonal consistency. This movie is just a mess — Condon and Rosenberg have to work overtime to compensate for four films' worth of constant dithering, but they still need to fill up two hours of screen time with 45 minutes of story, so the movie herks and jerks like a teenager learning how to drive a manual transmission. There are these mad bursts of action and expository information (mostly information), followed by long stretches where nothing important is going on. If I hadn't already seen the previous movies, I'd say it's surprisingly clumsy.
Ultimately, I think The Twilight Saga would have been better off as a trilogy — or, even better, a five-season CW soap that had enough time to delve into the family drama that I thought was actually the interesting part of the story. These films weren't targeted at me; I get that, and I don't begrudge anyone their enjoyment of the series. I only wish they'd done a better job of actually, you know, being movies.
Written by Jeff Giles and Catherine Pricci