All Robert De Niro Movies, Ranked by Tomatometer
Robert De Niro began his seven-decade career in movies with a starring role in the Vietnam War-era comedy/drama Greetings. The 1968 film would be his opening joint effort with Brian De Palma (they followed up with The Wedding Party, dark satire Hi, Mom!, and gangland epic The Untouchables), and would be the first of many fruitful actor/director partnerships that would come to define De Niro's image.
Martin Scorsese is the most obvious director he's worked with in this way: Their legendary collaborative run began with 1973's Mean Streets, continuing into Taxi Driver, New York, New York, Raging Bull, The King of Comedy, Goodfellas, Cape Fear, Casino, and The Irishman. De Niro's performances in Taxi Driver and Raging Bull especially changed the acting game, executing a method-style of performance wherein the actor not only mentally inhabits their character, but transforms their physical shape entirely. De Niro won the Best Actor Oscar for becoming boxer Jake 'The Raging Bull' LaMotta in 1981, topping his Best Supporting Actor win in 1975 for The Godfather: Part II as young Vito Corleone, and nominations in '77 and '79 for Taxi Driver and The Deer Hunter, respectively.
Just as he did in the '70s, De Niro appeared in some of the best movies of the decades that subsequently followed. In the '80s, he worked with Terry Gilliam for Brazil and Sergio Leone for Once Upon a Time in America, and delivered enduring action-comedy Midnight Run. Inside the '90s, aside from the aforementioned Scorsese collaborations, De Niro starred in Michael Mann's Heat and Quentin Tarantino's Jackie Brown. Wag the Dog might belong on someone's best-of-'90s list if you asked around a bit, but Barry Levinson is another director De Niro has frequently worked with; outside of Dog, they also put together What Just Happened?, Sleepers, and The Wizard of Lies.
Towards the end of the '90s, De Niro began to satirize his on-screen tough-guy persona, returning to the comedy mode of his early career with films like 1999's Analyze This, 2000's Meet the Parents, and 2007's Stardust. He would be nominated again for an Oscar for his role in 2012's Silver Linings Playbook, kicking off another director partnership with David O. Russell. They would continue with the decidedly Scorsese-like American Hustle, Joy, and an upcoming historical drama. Another recent Scorsese-esque movie, Joker, echoed the bleak media dystopia presented in The King of Comedy and grossed $1 billion worldwide. But why settle: After starring in and being nominated for Best Picture as a producer on The Irishman, he's back with Scorsese for the upcoming Killers of the Flower Moon.
Now, we're ranking all Robert De Niro movies by Tomatometer, Certified Fresh Films first! —Alex Vo

(Photo by Europa Press/Contributor/Getty Images)
All Bradley Cooper Movies Ranked
After breaking into the mainstream as smarm personified in Wedding Crashers, Bradley Cooper seemed poised for a career filled with rude comedies and rom-coms — and for a few years, his filmography threatened to live down to those limited expectations, with stuff like Failure to Launch and All About Steve surrounding his follow-up hit The Hangover. Once he had half a chance, however, Cooper flashed his dramatic chops, giving audiences a feel for what he could really do in Limitless before vaulting into the Oscar-nominated A-list with American Sniper, Silver Linings Playbook, and American Hustle. Factor in his MCU stint as the lovably misanthropic Rocket in the Marvel Cinematic Universe and it's clear we've seen just the tip of what this multi-hyphenate talent can do. For further proof, here's a look at all Bradley Cooper movies, rounded up and sorted by Tomatometer!
(Photo by Rogue Pictures)
We live in the age of the power fantasy. Perhaps because so many of us feel powerless and vulnerable in our everyday lives, we gravitate toward stories of seemingly ordinary people who, through some twist of fate — and/or proximity to a radioactive spider — become something much greater. My three-year-old son wants to be a superhero, for example, and judging from Marvel Studios' domination of pop culture, it sure seems like everyone else does as well.
The exquisitely preposterous 2011 film Limitless offers a different kind of power fantasy, but one every bit as seductive, if not more so. In it, an ordinary, even sub-par man acquires incredible, superhuman powers not from a meteor or by virtue of being an alien from another planet, but rather from ingesting a simple pill.
Oh sure, people on powerful stimulants like cocaine, meth, Adderall, and MDMA often feel like they're dazzlingly clever, undeniably charming sexual powerhouses, and smarter and more capable than everyone else, but then they come down and realize that those feelings are not just illusory, but also actively dangerous.
In Limitless, however, the wonder drug NZT-48 doesn't just make users feel like they've skipped a few rungs on the old evolutionary ladder; they genuinely become superhuman geniuses. It's "better living through chemistry" taken to its extreme. As the film's protagonist brags to someone who accuses him of having delusions of grandeur, "I do not have delusions of grandeur. I have an actual recipe for grandeur." That recipe, needless to say, is of the pharmaceutical, pharmacological variety.
But before Edward "Eddie" Morra makes the leap from human to superhuman and then to something resembling a man-God, he's first an unabashed schmuck with little going for him other than the fact that he looks like (an admittedly uglied-up) Bradley Cooper. Here's the deal, though: If you're ever named the "Sexiest Man Alive" — which People magazine dubbed Cooper the same year that Limitless came out — you do not get to play a loser everyone dismisses because he's unimpressive or forgettable, and you especially do not get to do it while you still hold the title.
(Photo by John Baer/Rogue Pictures courtesy Everett Collection)
The film does attempt to de-sexify its breathtakingly handsome leading man (those eyes! Have you ever seen a bluer blue?) by giving him a wild, unruly mane of hair, sometimes pulled into an unflattering ponytail, along with an uncomfortable-looking perpetual semi-beard and a wardrobe of shapeless jeans and sweatshirts from Salvation Army's "Not Even Trying" collection. It doesn't quite work, but at least they tried.
On the other hand, the filmmakers are far more successful in their attempts to make Eddie's personality unattractive. Despite an existing book contract, Eddie spends his days staring impotently at a blank screen on his laptop and getting day-drunk in a bar, where he unsuccessfully tries to convince fellow patrons that his science fiction novel is actually a "manifesto about the plight of the individual in the twenty-first century." Even if you do look like Bradley Cooper, talk like that and people are going to tune you out.
Limitless is an adaptation of a novel about a struggling writer who becomes a successful writer, so it's appropriate that it opens with a flurry of literary devices faithfully translated to film. First, we begin not at the beginning, but rather in what we will learn is an alternate account of a crucial moment deep into the film's third act. Eddie is perched on a ledge outside his insanely expensive, well-fortified apartment/sanctuary when danger threatens. Because this is an exquisitely un-serious film, this danger comes in the luridly concrete form of an unseen Russian wielding an unseen but very loud chainsaw with clear designs on Eddie's handsome flesh.
In addition to this melodramatic tableau, we also get the wised-up narrator whispering his truths to the audience. Eddie never shuts up, and his patter never gets more subtle or sophisticated than an opening quip as he prepares to plummet to the earth from his sleek pad: "I'd come so close to having an impact on the world. Now the only thing I'd have an impact on would be the sidewalk."
That brings us to the third literary device the filmmakers employ from the get-go: Eddie's opening plummet is a fake-out — something he thought about in the moment, with his brain's synapses firing wildly, but ultimately chose not to do. But we don't learn that for another hour and a half.
(Photo by Rogue Pictures courtesy Everett Collection)
The journey to get there follows Cooper's Eddie as he faces down a looming deadline from his publisher and a recent break-up with a girlfriend who left him because he's a nebbishy small-time nothing. Just when all seems lost, Eddie has a chance meeting with his scummy ex-brother-in-law Vernon (Johnny Whitworth).
Vernon, a drug dealer by trade, takes pity on our hapless hero and gives him one pill of an experimental new smart drug called NZT-48 that he promises will change Eddie's life, transforming him instantly from zero to hero. Eddie is desperate, so he pops that pill, and suddenly his fuzzy, booze-sodden brain becomes as powerful and as finely tuned as a Maserati engine.
Everything changes instantly for Eddie, as the world becomes one long series of green lights, invitations, and thumbs up. Where everything was once a struggle, he now coasts through a charmed life.
What Eddie does with his amazing new powers is unmistakably human: while they do help him make the professional leap from struggling writer to prolific literary genius, he otherwise exploits them to have as much indiscriminate sex with beautiful women as he can handle. Confronted by his landlord's apoplectic daughter about late rent, for starters, he instantly intuits what her problems are and seduces her while simultaneously helping her with her schoolwork.
After he's screwed his way through much of Manhattan and reconnected with a past love, Eddie decides to use his super genius not to cure cancer or to foster peace in the Middle East, but rather to make a crap-ton of money. His various shady business dealings eventually put him in the path of a fearsome titan of finance played by Robert De Niro, whose supporting turn here likely would have been beneath him during the golden days of the 1970s and 1980s but registers now as one of his best performances and best films of the past decade.
Limitless feels like a smart-drug variation on the classic novel Flowers for Algernon, which was made into Charly, the movie that won Cliff Robertson an Oscar for his performance as a developmentally challenged man who becomes a genius through experimental surgery. As in Flowers for Algernon and Charly, Limitless' Eddie backslides after becoming superhuman and worries about reverting back to his unremarkable former self. He becomes dependent upon NZT-48 and begins to experience troubling blackouts and memory glitches, not unlike those severely addicted to certain narcotics. His concern is further justified when he learns he's not the only person to benefit from the drug's miraculous powers, and that his fellow addicts have shared an unfortunate tendency to die or become desperately unwell.
(Photo by John Baer/Rogue Pictures courtesy Everett Collection)
The advantage, of course, of making a movie about a fictional drug is that it can be whatever you need it to be for any given scene. This gives Limitless the freedom to cheat a little and first portray NZT-48 as God's gift to the common man, before it becomes the root of an affliction that threatens Eddie's life and sanity, and then, when the narrative calls for it again, the perfect drug that just needs to be managed and controlled to be effective.
There's ample opportunity for social commentary here on the ways success, power, intelligence, and opportunity can corrupt people as well as institutions, but Limitless instead opts for a more lurid, sensationalistic take. It's not high art, but it is entertainingly shameless and shamelessly entertaining. This is a trashy pulp paperback of a B-movie. It's a silly, melodramatic exploration of what it might be like to transcend the boundaries of mere mortals and become a super-intelligent sex god who looks like Bradley Cooper, who can fight as well as Bruce Lee because he watched one of his movies as a kid (an actual detail from the film), and who is a human Rosetta Stone because he can pick up any language just by listening to a few hours of it. Wish fulfillment does not get much sillier or more fun than it does here.
But let's be clear about one thing. Limitless is full of scenes where Eddie, enhanced by NZT-48 and unused to adulation, lectures arrogantly on some matter or another to the clear-cut awe and admiration of everyone around him. He's sheared off any last remaining vestiges of his loserdom scruff, cleaned up with a chic new haircut, and invested in some expensive suits tailor-made for the world's sexiest and smartest man. All of this only works because Bradley Cooper is Bradley Cooper. It's safe to assume that if this preachy know-it-all were played by someone decidedly less attractive, they would meet a very different response.
Limitless flaunts its total disconnect from anything approaching reality, beginning with its insistence on repeating the old canard about how we only use 20 percent of our brainpower. Yet it does capture some of the sweaty compulsiveness of addiction, the way it strips people of their humanity and reduces their increasingly feral existences to an animal-like hunt for the poison they need to survive. This understanding of the psychology of addiction just happens to coexist with a near-total contempt for verisimilitude. How wonderfully perverse is it that a movie about a man whose brain is operating at peak performance is best enjoyed by people who've shut their own brains off for 105 minutes?
---
Nathan Rabin is a freelance writer, columnist, the first head writer of The A.V. Club and the author of four books, most recently Weird Al: The Book (with "Weird Al" Yankovic) and You Don't Know Me But You Don't Like Me.
Follow Nathan on Twitter: @NathanRabin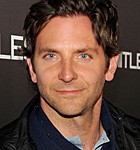 Between enjoying his new status as America's number one box-office draw, performing a promotional tour of Europe and acting as the resident celebrity authority on Rotten Tomatoes, Bradley Cooper's been a very busy guy of late. (Insert NZT joke here.) With his techno-thriller Limitless still doing strong business across the US and opening in UK cinemas this week, the actor took time out for a chat, and to run through five of his favorite films.
"I'm over the moon that it did well," Cooper says of the unexpected success of Limitless. "It really is a kind of an underdog movie in many ways — it's a drama, a thriller, it cost 27 million; it's taking a chance of putting me in a lead role. There's a lot of factors that wouldn't point to it being number one. I thought it was gonna be a festival movie, and when [studio] Relativity started to get excited and talk about it in a bigger way, I was nervous — I never saw this as that kind of shot."
With Limitless proving he can open a hit movie and surefire comedy sequel The Hangover Part II just around the corner, Cooper's really hitting his leading man stride. But, the actor admits, he's not sure exactly what that means just yet. "I have no idea what I'm gonna do next," he laughs. "I have no idea. It's exciting and scary."
Here, then, are Bradley Cooper's five favorite films. ("They change all the time," he qualifies.)
---
---
Limitless is in theaters now.
The paranoia-fueled action thriller Limitless led a trio of new releases and opened at number one with a sturdy debut. The crime drama The Lincoln Lawyer and the road comedy Paul both attracted respectable business landing in the top five but the overall marketplace once again failed to match up to last year's levels.
Relativity Media's new distribution operation scored its first top spot bow with the Bradley Cooper drama Limitless which premiered on top with an estimated $19M finishing a few notches above industry expectations. The fast-paced thriller about a washed up writer who finds wealth and success after taking a top-secret drug that unleashes the full power of his brain averaged a solid $6,894 from 2,756 theaters and played well to adults of both genders. Produced for $30M, the PG-13 film marked the first hit for Cooper as a leading man after numerous wins at the box office in ensemble pics, most notably 2009's sleeper smash The Hangover. Robert De Niro co-starred.
Audience research showed that cross-gender appeal was strong as females only slightly outnumbered males with 52% of the crowd. 60% was 25 and over while 57% was non-Caucasian. Despite heavy competition for adults right now, Limitless connected with its target audience thanks to an effective marketing push that included a high-profile TV spot during the Super Bowl over a month ago.
Holding steady in second place in its third weekend of play was Johnny Depp's animated comedy Rango which slipped only 32% to an estimated $15.3M. After 17 days the Paramount release has tallied an impressive $92.6M and will break nine digits by the end of the week becoming the bankable actor's sixth $100M+ hit over the last eight years.
Depp and Cooper will again face each other over Memorial Day weekend when The Hangover Part II opens against the second session of Pirates of the Caribbean: On Stranger Tides. The debut of Kung Fu Panda 2 over the sequel-filled holiday will put Paramount in the mix too with another toon.
With three new male-led films entering the marketplace, the military actioner Battle: Los Angeles took a huge hit tumbling 59% to an estimated $14.6M for third place. Produced for $70M, the Sony release has amassed an impressive $60.6M in its first ten days and looks headed for the $80-90M range.
Matthew McConaughey's courtroom drama The Lincoln Lawyer opened to respectable results in fourth with an estimated $13.4M playing to an older adult audience. Lionsgate's R-rated pic averaged $4,950 from 2,707 theaters and was well-liked by critics which helped its chances at the box office given its older skew. Ryan Phillippe, Marisa Tomei, and William H. Macy also were part of the cast. The distributor won some industry press with its promotion with discount finder Groupon which allowed users to buy tickets for only $6. For the sake of box office reporting, Lionsgate used full ticket values and not the actual discounted price paid by consumers.
The alien comedy Paul debuted close behind in fifth with an estimated $13.2M from 2,802 sites for a decent $4,695 average. Starring Simon Pegg and Nick Frost of Shaun of the Dead fame, the R-rated road picture also featured Seth Rogen voicing the title character. Studio research showed that the audience was 56% male and 58% 25 and older. Reviews were generally positive. Universal began the global release a month ago with its United Kingdom bow and has grossed $28.1M overseas so far.
Only $245,000 separated the estimates for Lincoln and Paul so the film could swap positions when final grosses are reported on Monday. The distributors estimated similar Saturday-to-Sunday declines with Lincoln at 35% and Paul at 32%.
The fairy tale remake Red Riding Hood fell 48% to an estimated $7.3M in its second weekend giving Warner Bros. $26M in ten days. A final total of around $40M seems likely. Matt Damon's The Adjustment Bureau followed with an estimated $5.9M, off 49%, putting Universal at $48.8M to date.
After a weak opening, the 3D toon Mars Needs Moms enjoyed a good sophomore hold slipping only 23% to an estimated $5.3M thanks to no new competition. But the Disney film stands at just $15.4M after ten days and looks set to end its run with only $30M.
Off only 35% in ninth was the teen drama Beastly with an estimated $3.3M followed by the raunchy flick Hall Pass with an estimated $2.6M dropping 48%. Totals are $22.2M for the CBS Films pic and $39.6M for the Warner Bros. comedy.
In limited release, Fox Searchlight debuted the critically acclaimed Paul Giamatti comedy Win Win in just five theaters and grossed an estimated $154,000 for a strong $30,723 average. Focus expanded its period drama Jane Eyre from four to 26 locations and delivered an estimated $478,000 for a sturdy $18,385 average. The total stands at $731,000.
The top ten films grossed an estimated $99.8M which was down 10% from last year when Alice in Wonderland stayed in the top spot for a third time with $34.2M; but up 7% from 2009 when Knowing debuted at number one with $24.6M.
Author: Gitesh Pandya, Box Office Guru!
twitter.com/giteshpandya
Also opening this week in limited release:
Finally, want to win a Rotten Tomatoes shirt? First, watch a movie opening this week. Then, on Sunday, tweet your review and tag it #fresh or #rotten. We'll choose 10 winners! Check us out on Twitter!