Amazon's irreverent superhero series The Boys returns with a new season of anti-supes adventures, but this year the Amazon Prime Video series is getting a weekly release (along with a companion series). It's joined by the comic book-themed Utopia as the streaming service's TV debuts of September.
The service is also the new home of Daniel Craig's Bond debut Casino Royale, both Sex and the City movies, plus a slew of  '70s hits including Close Encounters of the Third Kind, Kramer Vs. Kramer, The Graduate, and In The Mechanic.
Keep reading to find out what else is new on Amazon Prime Video in September, including new on-demand titles like Antebellum and Guest House, with some highlights noted at the top.
---
HIGHLIGHTS
---
---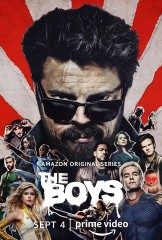 Description: 
On the run from the law and hunted by the Supes, the Boys desperately try to regroup and fight back against Vought. Meanwhile, Starlight must navigate her place in The Seven as Homelander sets his sights on taking complete control. His power is threatened with the addition of Stormfront, who has an agenda of her own. On top of that, the Supervillain threat takes center stage and makes waves as Vought seeks to capitalize on the nation's paranoia.
Premiere Date: Sept. 4

---
---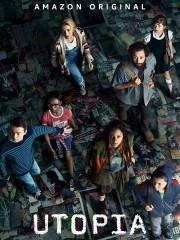 Description:
Utopia
is a conspiracy thriller that follows a group of young fans who come together when they discover that the conspiracy in an elusive comic,
Utopia
, is real. The comic foretells the demise of humanity and the world as we know it, thrusting this group of underdogs to embark on a high-stakes twisted adventure to use what they uncover to save themselves, each other and ultimately humanity.
Premiere Date: Sept. 25

---
---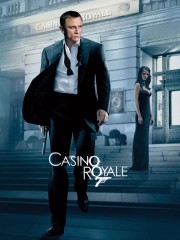 Description:
 James Bond's first 007 mission takes him to Madagascar, where he is to spy on a terrorist Mollaka. Not everything goes as planned and Bond decides to investigate, independently of the MI6 agency, in order to track down the rest of the terrorist cell. Following a lead to the Bahamas, he encounters Dimitrios and his girlfriend, Solange. He learns that Dimitrios is involved with Le Chiffre, banker to the world's terrorist organizations. Secret Service intelligence reveals that Le Chiffre is planning to raise money in a high-stakes poker game in Montenegro at Le Casino Royale. MI6 assigns 007 to play against him, knowing that if Le Chiffre loses, it will destroy his organization. 'M' places Bond under the watchful eye of the beguiling Vesper Lynd. At first skeptical of what value Vesper can provide, Bond's interest in her deepens as they brave danger together–and even torture at the hands of Le Chiffre. In Montenegro, Bond allies himself with Matthis, MI6's local field agent, and Felix Leiter, who is representing the interests of the CIA. The marathon game proceeds with dirty tricks and violence, raising the stakes beyond blood money and reaching a terrifying climax.
Critics Consensus: Casino Royale disposes of the silliness and gadgetry that plagued recent James Bond outings, and Daniel Craig delivers what fans and critics have been waiting for: a caustic, haunted, intense reinvention of 007.
Premiere Date: Sept. 1

---
---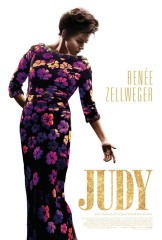 Description:
Winter 1968 and showbiz legend Judy Garland arrives in Swinging London to perform a five-week sold-out run at The Talk of the Town. It is 30 years since she shot to global stardom in The Wizard of Oz, but if her voice has weakened, its dramatic intensity has only grown. As she prepares for the show, battles with management, charms musicians and reminisces with friends and adoring fans, her wit and warmth shine through. Even her dreams of love seem undimmed as she embarks on a whirlwind romance with Mickey Deans, her soon-to-be fifth husband. Featuring some of her best-known songs, the film celebrates the voice, the capacity for love, and the sheer pizzazz of "the world's greatest entertainer."
Critics Consensus: Led by a deeply committed performance from Renée Zellweger, Judy captures the waning days of a beloved performer with clear-eyed compassion.
Premiere Date: Sept. 25

---
Related: The Best Shows on Amazon Prime Video
---
$ NEWLY AVAILABLE TO RENT/BUY ON AMAZON VIDEO
* AMAZON ORIGINALS
Available 9/1
Movies
1/1 (2018)
1 Million Happy Nows (2018)
A Birder's Guide to Everything (2013) 87%
Abe & Phil's Last Poker Game (2017) 73%
Addicted to Fresno (2015) 32%
Alex Cross (2012) 11%
American Dragons (1998)
Bachelor Lions (2020)
The Legend of Barney Thomson (2015) 62%
Beach Party (1963) 43%
Bewitched (2005) 24%
()
Bitter Melon (2018) 86%
Bully (2018)
C.O.G. (2013) 69%
Carrington (1995) 52%
Casino Royale (2006) 94%
Close Encounters of the Third Kind (1977) 94%
Dark Matter (2007) 40%
De-Lovely (2004) 48%
Defence of the Realm (1985) 100%
Die, Monster, Die! (1965) 71%
Don't Talk to Irene (2017) 75%
Dr. Goldfoot and the Bikini Machine (1965) 29%
()
Employee of the Month (2006) 20%
Enemy Within (2019)
Extreme Justice (1993)
Face 2 Face (2016)
Gas-s-s-s (1970)
I'd Like to Be Alone Now (2019)
I'm Not Here (2017) 38%
Kart Racer (2003) 40%
Kramer vs. Kramer (1979) 87%
Lakeview Terrace (2008) 44%
Lord Love a Duck (1966) 78%
Man of La Mancha (1972) 47%
Microbe and Gasoline (2015) 92%
Miss Nobody (1996)
Muscle Beach Party (1964)
Music Within (2007) 33%
No Way to Live (2016)
Patriots Day (2016) 81%
Rambo (2008) 37%
Sex and the City (2008) 49%
Sex and the City 2 (2010) 16%
Slash (2007)
Slow Burn (2005) 11%
Snapshots (2018) 71%
Sunlight Jr. (2013) 63%
The Bank Job (2008) 80%
The Billion Dollar Hobo (1978)
The Birdcage (1996) 81%
The Dunning Man (2017)
The Festival (2018) 81%
The Go-Getters (2018) 71%
The Graduate (1967) 87%
The Hanoi Hilton (1987)
The Haunted Palace (1963) 75%
The House on Carroll Street (1988) 67%
Last House on the Left (1972) 62%
The Mechanic (1972) 33%
The Ring Thing (2017)
The Video Dead (1986)
The Visitors (1972)
The Weight of Water (2000) 35%
The White Bus (1967)
The Woods (2005) 69%
The Yes Men (2003) 85%
To Keep the Light (2016)
The Turkey Bowl (2019)
Twice Told Tales (1963) 57%
Daddy's Little Girls (2007) 26%
Warrior Road (2017)
Weather Girl (2009) 33%
What Children Do (2017)
What If It Works? (2018)
Who Slew Auntie Roo? (1972) 56%
Yongary, Monster From the Deep (1967)
Zoom (2015) 61%
Series
1 Channels sampling: the first season of these subscription-channel series are available to Prime members this month.
A Chef's Life: Season 1 (2013) (PBS Living)1
Cedar Cove: Season 1 (Hallmark Movies Now)1
Codename: Kids Next Door: Season 1 (2002) (Boomerang)1
George Gently: Season 1 (Acorn TV)1
Hero Elementary: Season 1 (PBS Kids)1
How to Become a SuperStar Student, 2nd Edition: Season 1 (The Great Courses)1
I'm Dying Up Here: Season 1 (2017) 51% (Showtime)1
Keeping Faith: Season 1 (2018) 100% (Acorn TV)1
Last Hope with Troy Dunn: Season 1 (UP Faith & Family)1
Nazi Mega Weapons: Season 1 (2013) (PBS Documentaries)1
Stuck With You: Season 1 (Urban Movie Channel)1
Texas Metal: Season 1 (MotorTrend on Demand)1
The Blood Pact: Season 1 (PBS Masterpiece)1
The Bureau: Season 1 (2009) 100% (Sundance Now)1
The Celtic World: Season 1 (The Great Courses)1
The Crimson Field: Season 1 (2014) (PBS Masterpiece)1
The Jack Benny Show: Season 1 (Best TV Ever)1
The Roy Rogers TV Show: Season 1 (Best Westerns Ever)1
Wrong Man: Season 1 (2018) (STARZ)1
---
Available 9/2
Hell on the Border
(2019)
40%
---
Available 9/4
Guest House (2020) 0% $
Dino Dana: The Movie (2020) *
The Boys: Season 2 (2020) 97% *
---
Available 9/15
Cats & Dogs 3: Paws Unite! (2020) 11% $
---
Available 9/16
Blackbird
(2019)
63%
---
Available 9/18
Antebellum (2020) 30% $
Red Shoes and the Seven Dwarfs (2019) 40% $
All In: The Fight for Democracy (2020) 100% *
Gemini Man (2019) 26%
---
Available 9/22
The Addams Family
(2019)
45%
---
Available 9/25
Utopia: Season 1 (2020) 51% *
Judy (2019) 82%
---
Available 9/28
Force of Nature (2020) 8%
Inherit the Viper (2019) 45%
---
Available 9/29
Trauma Center
(2019)
Thumbnail: TK.
---
Like this? Subscribe to our newsletter and get more features, news, and guides in your inbox every week.
The 35th annual People's Choice Awards were handed out on January 7, 2009. A complete list of film nominees, with winners in bold, follows below.
Favorite Movie:
The Dark Knight

Indiana Jones and the Kingdom of the Crystal Skull
Iron Man
Favorite Comedy Movie:
27 Dresses

Get Smart
Mamma Mia!
Favorite Movie Drama:
The Secret Life of Bees

21
Eagle Eye
Favorite Family Movie:
Wall-E
The Chronicles of Narnia: Prince Caspian
Kung Fu Panda
Favorite Independent Movie:
The Secret Life of Bees

The Duchess
Miss Pettigrew Lives for a Day
Favorite Action Movie:
The Dark Knight

Indiana Jones and the Kingdom of the Crystal Skull
Iron Man
Favorite Cast:
The Dark Knight

Mamma Mia!
Sex and the City
Favorite On-Screen Matchup:
Christian Bale & Heath Ledger (The Dark Knight)
Shia LaBeouf & Harrison Ford (Indiana Jones and the Kingdom of the Crystal Skull)
Tina Fey & Amy Poehler (Baby Mama)
Favorite Male Movie Star:
Will Smith

Harrison Ford
Robert Downey, Jr.
Favorite Female Movie Star:
Reese Witherspoon

Angelina Jolie
Keira Knightley
Favorite Male Action Star:
Will Smith

Christian Bale
Robert Downey, Jr.
Favorite Female Action Star:
Angelina Jolie

Anne Hathaway
Cate Blanchett
Favorite Leading Man:
Brad Pitt

Christian Bale
Mark Wahlberg
Favorite Leading Lady:
Kate Hudson

Anne Hathaway
Queen Latifah
Favorite Superhero:
Christian Bale (The Dark Knight)
Robert Downey, Jr. (Tropic Thunder)
Will Smith (Hancock)
Source: People's Choice Awards
This week, get fabulous with Carrie and Co. (Sex and the City: The Movie), dance along with Zac Efron (High School Musical 2: Deluxe Dance Edition), and savor the cinematic cannoli with Francis Ford Coppola (The Godfather: The Coppola Restoration)…but also mark your calendars with news of a Kung Fu Panda double shot, a Stephen Colbert Christmas, and more!

By some strange coincidence, the long-awaited big screen adaptation of HBO's insanely popular series Sex and the City landed at exactly 51 percent on the Tomatometer. That seems appropriate enough, seeing as it played to the 51 percent of Americans who can spot a Manolo or a Louboutin or a Birkin a mile away. So fellas, brace yourselves for the second coming of Carrie, Samantha, Charlotte and Miranda, as Sex and the City: The Movie hits DVD this week!
Episodes of Sex and the City came in hip, palatable, 30-minute episodes; the film version, from SATC vet Michael Patrick King, ran an agonizing two and a half hours. (But at least those two and a half hours were filled with fabulous clothes and shoes, right?) At least on DVD, you'll be able to pause between scenes of Sarah Jessica Parker preening in couture and moping in Mexico, Kim Cattrall covering herself in sushi, Cynthia Nixon acting neurotic, and Kristin Davis trying her best to not fade into the background.
Also note that those forward-thinkers at Warner Home Video have made Sex and the City: The Movie available for your immediate gratification via iTunes.
Next: High School Musical 2 Dances into Your Hearts

2. New to DVD: High School Musical 2 (2-Disc Deluxe Dance Edition)!
The East High Wildcats of High School Musical 2 are dancing their way into your living room again in an all-new special "Deluxe Dance Edition," which means one important thing for fans: more Zac Efron! (Because 17 million tweens can't be wrong, right?)

The occasion for this DVD double dip, besides raking in more money for Disney, is that in just one short month High School Musical 3 will be debuting in theaters nationwide, the first installment in the highly successful TV movie series to be shown in theaters. Our guess is that it will make approximately one hundred billion dollars on opening weekend — and yes, $10 of that box office take will be from us. (What's got two thumbs and loves Zac Efron? This girl!)

In true double dip fashion, the High School Musical 2 Deluxe Dance Edition boasts new exclusive material, like four deleted scenes, a "Cast Favorites" extra, and a video gallery of HSM2 songs covered by twenty artists from around the world. Two dance-along songs, with the cast as your instructors, are the highlight of the release. And that's only the tip of the cheery teen-dream iceberg. Also find more behind-the-scenes looks at the cast and select scenes, plus special guest Miley Cyrus, who has by now achieved a sort of omnipresence to which only Disney teen stars of the highest caliber may aspire. Did I mention the release includes all of the bonus features from the previously released DVD?

And though most HSM2 fans likely care little about optimum aspect ratios, we'll mention that the Blu-ray release offers a wide-screen version of the film.

Watch two clips and an exclusive bonus feature from High School Musical 2: Deluxe Dance Edition below!



Next: Take the Gun, and Also Take the Godfather: Coppola Restoration

3. New to DVD/Blu-Ray: The Godfather: The Coppola Restoration
It's an offer you can't refuse: take home The Godfather trilogy on DVD and Blu-ray, newly scrubbed clean and remastered under the careful scrutiny of Francis Ford Coppola himself! Coppola and cinematographer Gordon Willis have supervised a painstaking, frame-by-frame restoration of their classic films The Godfather and The Godfather, Part II using state of the art digital technology, which along with a remastered Godfather, Part III are available this week individually, in a five-disc collection, and in a four-disc Blu-ray release. Your only question: which version should I buy?

New extras: Both the four-disc DVD set and the five-disc Blu-ray release feature a host of new extras, including features on the legacy of The Godfather trilogy ("Godfather World"), the editing process ("…When the Shooting Stopped"), the restoration process ("Emulsional Rescue") and the fascinating behind-the-scenes story of the original production, which almost didn't happen ("The Masterpiece That Almost Wasn't"). Red carpet cast interviews and four short films on Godfather-related subjects are also new additions. Both sets include commentary tracks by Coppola on all three films.

Blu-ray only extras: The Blu-ray set includes the above new bonus features in high definition, plus a host of previously-released extras from the 2001 DVD release. These include behind-the-scenes featurettes, Coppola's notebook, storyboards from Godfather I and II, bonus scenes, trailers, photo galleries, and much more. We also advise nabbing the Blu-ray release to get the most out of Coppola's restoration, which are presented in anamorphic widescreen, enhanced for 16:9 screens; enjoy Nino Rota's haunting soundtrack in Dolby Digital 5.1 Surround.

The Godfather Trilogy: The Coppola Restoration is available this week on DVD ($72.99) or Blu-ray ($119.99).

Next: A Stephen Colbert holiday special!

4. Coming Soon: A Stephen Colbert Christmas Special!
Though he failed to successfully campaign for President (you can still write him in), Comedy Central pundit Stephen Colbert is giving his fans something to be thankful for this holiday season: his own Christmas special! A Colbert Christmas: The Greatest Gift of All! will combine comedy and music, with performances by musical guests like Feist, Willie Nelson, Elvis Costello, John Legend, and controversial party-flopping country singer, Toby Keith, (self-confessed Democrat, 2004 Bush supporter, and frenemy of the Dixie Chicks).

In grand holiday special tradition, A Colbert Christmas will follow Colbert as he gets snowed in one winter night. He's joined in his wintry cabin by his celebrity friends (Feist as an angel, John Legend as a forest ranger) who help him sing songs like "There Are Much Worse Things To Believe In" (with Costello), "Little Dealer Boy" (with Nelson), and "Hanukkah" (with Jon Stewart), all original songs written by Daily Show exec producer David Javerbaum and Fountains of Wayne bassist Adam Schlesinger.

A Colbert Christmas: The Greatest Gift of All! will air on November 23 and make its way to DVD November 25.

Next: Are Direct-to-DVD Sequels the Future?

5. Are Direct-to-DVD Sequels the Future?
It's a term we viewers have come to dread: "direct-to-DVD." But one studio executive believes direct-to-DVD sequels are the future of home entertainment. Can DTV sequels to Mean Girls, The Naked Gun, Bad News Bears, Grease, and Road Trip really extend one-off movies and out-of-steam franchises into successful home video properties?

Paramount's newly launched spin-off division, Paramount Famous, is hoping for the best — they've got plans to produce direct-to-video sequels of all of the movies mentioned above. (Hey, after all those American Pies and a billion Lands Before Time, why not?) MTV Films reports that Paramount Famous will start things off in 2009 with Without a Paddle: Nature's Calling, followed by an estimated six releases per year.

Next: Kung Fu Panda to Make History?

6. Kung Fu Panda Debuting Spin-off Sequel on a Sunday
DreamWorks/Paramount did such boffo business with this summer's Kung Fu Panda ($619 million worldwide), they decided to rewrite the rules of feature film distribution. This week, they announced plans to release Kung Fu Panda to DVD and Blu-ray on November 9 — a Sunday!! Who do they think they are, Pixar?

Kung Fu Panda will not only be released on the unprecedented day of rest (instead of the usual Tuesday), it will also not be alone in stores. A standalone companion piece, entitled Kung Fu Panda: Secrets of the Furious Five, is scheduled to hit shelves the same day and will delve deeper into the back stories of characters from Kung Fu Panda. Jack Black and Dustin Hoffman will reprise their voice roles as Po and Master Shifu, respectively; the twenty-minute short film will be available for purchase separately or in a bundle pack with Kung Fu Panda on DVD and Blu-ray and will feature its own bonus menu.

Next: New on DVD: Leatherheads

7. New on DVD: Leatherheads — 52%
When good old George Clooney gets serious, he wins Oscars. When he goes for laughs…not so much. And yet there's something about Fun Clooney that delights fans, whether he's a suave thief (Ocean's Eleven), a bumbling convict (O Brother, Where Art Thou?), or a pathological idiot (Burn After Reading). So tune in this week as Clooney goes for screwball laughs set in the Great Depression!

Director Clooney stars in this football comedy of manners as Dodge Connolly, a rascally player for hire on the struggling pro football circuit who must save the league and win the heart of feisty cub reporter (Renee Zellweger) from his teammate and much younger rival (John Krasinski). (Had the Writers' Guild not ruled against it, Clooney would have notched another credit from Leatherheads, having given an original script by sportswriters Duncan Brantley and Rick Reilly a major retooling.)

Supplement your NFL Sundays with this lighter look at football's early years, but be warned: Leatherheads is more romantic comedy than gridiron actioner. DVD highlights include deleted scenes, a feature-length commentary track with Clooney and producer Grant Heslov, and a bonus look at one of Clooney's famous on-set pranks.

Next: Peter Petrelli in Pathology
If cadaver carvings and sociopathic doctors are your cup of tea, then Pathology should have you delightfully revolted. Milo Ventimiglia stars as Ted Grey, a promising medical student who gets entangled in a murderous circle of S&M and death with his fellow medical interns. Believable? No. Sexy and violent? Yes!

Personally, we prefer our medical professionals to be sane and committed to the Hippocratic Oath, but as they say, to each his own. Ventimiglia leads a cast of hot young things (including a de-clothed Alyssa Milano, if you're into that) in a fairly original, if disturbingly twisted tale written by the brains behind Crank. Just be prepared to see bodies dissected left and right, lots of kinky sex, and Peter Petrelli gone bad. Very, very bad.

Lionsgate summarily dumped this flick while in theaters, so most viewers will probably catch it on DVD. Watch for a commentary by Neveldine, Taylor and director Marc Schoelermann, behind-the-scenes featurettes, an extended autopsy scene and more.

Next: Simon Pegg and David Schwimmer < Simon Pegg and Edgar Wright
Simon Pegg has had a string of successes thanks to frequent collaboration with the cheeky Edgar Wright, but unfortunately this week's Run, Fatboy, Run isn't one of them. Instead of the comedy magic born without fail from the time-tested Pegg-Wright formula, we get a formulaic romantic comedy directed by former Friends star David Schwimmer that landed at a disappointing 48 percent on the Tomatometer. (Although it must be said that Run, Fatboy, Run performed quite well in the United Kingdom. Go figure!)

The Schwimmster made his directorial debut with this tale of a pot bellied loser (Pegg) who enters a marathon to win back the baby mama (Thandie Newton) he dumped years ago; critics were apathetic, thanks to a clichéd plot and telegraphed laughs, but if you're like us, you'll give anything Simon Pegg does a shot…at least on DVD.

Look for fun bonus features like "Thandie's Goof" Outtakes and a commentary track with Newton, Schwimmer, Pegg, and Pegg's mom, Gill Pegg.

Next: Election Time Fun with Schoolhouse Rock!

10. Schoolhouse Rock! The Election Collection
If you can still remember the words to "Conjunction Junction" and other Schoolhouse Rock classics, take a trip down memory lane with the all-new Schoolhouse Rock! The Election Collection. In stores just in time for November's landmark election (remember to register to vote!), the Election Collection gathers 14 of the show's politics-related segments.

The segments fall into three main categories: election-related issues (like Wall Street, taxes, and the national debt), U.S. history (immigration, inventions, and democracy), and the government (the constitution, the check system, women's suffrage, and the seminal "I'm Just a Bill," about how laws get passed). Ostensibly aimed at teaching children about the election (though plenty of adults could use a refresher, too), the DVD set comes with a fold-out electoral map of the United States, with red and blue stickers so you and your little ones can track your favorite candidate's progress this November 4.

The limited release DVD is available for MSRP $19.99.

To revisit past RT on DVD columns, peruse our archives here!

A week before The Joker unleashes chaos, moviegoers passed the time by driving the comic book sequel Hellboy II: The Golden Army to a number one debut while also showing up in solid numbers for the 3D adventure Journey to the Center of the Earth. On the other hand, Eddie Murphy's new comedy Meet Dave was totally ignored and suffered a dismal debut becoming the summer's biggest flop. Holdover pictures in the top ten performed well with each dropping by less than 50%.

One superhero with an attitude problem replaced another in the top spot as Universal's actioner Hellboy II debuted ahead of the pack with an estimated $35.9M in its first weekend of release. Directed by Guillermo del Toro (Hellboy, Pan's Labyrinth), the PG-13 film opened 55% better than the $23.2M bow of its 2004 predecessor which Sony released. It went on to gross a mediocre $59M but grew its audience on DVD and cable. Golden Army averaged a sturdy $11,200 from 3,204 theaters. Budgeted at $85M, the new Hellboy took advantage of a built-in audience of fans and the starpower that its director has generated after winning three Oscars for Labyrinth. Reviews were very favorable and the studio is keeping the door open for a sequel, even though del Toro will spend the next three years in New Zealand making back-to-back Hobbit films.






Close behind in second place was Will Smith's latest blockbuster Hancock which dropped 47% to an estimated $33M to boost its cume to a robust $165M after twelve and a half days. That's an exact match to the total that 2005's sci-fi action offering from Independence Day weekend War of the Worlds took in after its second session. The Steven Spielberg-Tom Cruise collaboration suffered a bigger drop of 53% and a smaller sophomore take of $30.5M, but did not have the extra revenue from night-before-opening previews like Hancock.

It was a strong hold for Smith especially with the solid debuts of two new action films. Hancock also gave the superstar actor his fifth consecutive $150M+ blockbuster further cementing his status as the most bankable star in Hollywood. The road ahead could be a rough one though given Friday's eagerly-awaited launch of the competing superhero juggernaut The Dark Knight, but a final domestic tally in the neighborhood of $250M could result. Overseas, the badass crimefighter soared to $180.2M in sales catapulting the worldwide cume to an eye-popping $345M in less than two weeks. The $150M production could fly to $500-600M globally.






Opening well in third place was the 3D adventure tale Journey to the Center of the Earth starring Brendan Fraser with an estimated $20.6M. The New Line/Warner Bros. film launched in 2,811 theaters and averaged a solid $7,321 per site. However, the grosses from 3D and traditional 2D theaters were like night and day. A whopping 70% of the total venues did not have equipment to offer the film in 3D and those theaters averaged only about $2,000 each. But the 854 sites that did screen the PG-rated film in 3D averaged close to $20,000 per playdate and accounted for more than 80% of the weekend business. Most of those charged higher ticket prices too which helped to boost the grosses. Reviews were generally good for the $60M-budgeted project. Journey also had a limited international premiere grossing $4.2M from five markets led by $2.1M in the United Kingdom and $1.5M in Brazil.






Disney and Pixar followed in fourth with WALL•E which grossed an estimated $18.5M in its third frame dropping 43%. The decline was bigger than Ratatouille's 38% dip during its third session a year ago this same weekend. The robot pic opened $16M better than the rodent comedy, but now their third weekend tallies are nearly identical as WALL•E's legs have not been as sturdy. Still, look for this latest animation gem to roll its way to roughly $220M domestically.






Angelina Jolie had an eventful weekend welcoming in two new babies and also having twin films in the top ten. Her action thriller Wanted placed fifth with an estimated $11.6M, down 42%, boosting Universal's cume to $112M. The actress also voiced Tigress in Kung Fu Panda further down on the chart. Jolie has now upped her counts for both children and $100M career blockbusters to six each.

Get Smart came in sixth with an estimated $7.1M, down only 36%, and reached $111.5M after 24 days for Warner Bros.

Stealing the 'Flop of the Summer' title from Speed Racer, Eddie Murphy stumbled into seventh place with a disastrous opening for his new comedy Meet Dave which grossed just $5.3M, according to estimates. The PG-rated film landed in 3,011 theaters and averaged a puny $1,760. It was the third worst opening in box office history for a film released in more than 3,000 theaters and certainly the poorest for a pricey star vehicle. The only films to open worse were last year's The Seeker: The Dark is Rising ($3.7M from 3,141 sites) and 2006's Hoot ($3.4M from 3,018 playdates).

Carrying a budget of roughly $60M, buzz was always bad for Meet Dave and the concept of Murphy playing a human-looking spaceship operated by a mini crew inside of him, with a captain also played by the funnyman, did not fly with audiences. Competition also played a part as every film that ranked higher also offered action, comedy, or both. Dave's opening was a far cry from the solid $34.2M debut that Murphy's comedy Norbit scored last year and joins the Oscar-nominated comedian's hall of box office shame along with The Adventures of Pluto Nash, Holy Man, and Best Defense.






Kung Fu Panda dropped 41% to eighth place with an estimated $4.3M sending the martial arts toon across the $200M mark with a total to date of $202M. The Paramount/DreamWorks pic is running 8% behind the pace of Disney/Pixar's Cars from 2006 and will probably finish with roughly $215M. The Abigail Breslin pic Kit Kittredge: An American Girl held up well in its second weekend of wide release slipping just 29% to an estimated $2.4M. Though it enjoyed the smallest decline in the top ten, it still has only collected $11M to date and seems headed for a $18-20M finish.

Rounding out the top ten was Indiana Jones and the Kingdom of the Crystal Skull with an estimated $2.3M in its eighth weekend, down 40%, raising the overall tally to $310.5M. The Harrison Ford adventure sequel is now within striking distance of fellow Paramount release Iron Man's $313.4M and could become the new top grosser of 2008. Warner Bros. fully intends to make it a three-picture race with The Dark Knight which could very well reach the same stratosphere by month's end.

Three films fell from the top ten this weekend. Universal's The Incredible Hulk took in an estimated $2.2M, off 55%, for a $129.8M sum. That puts the new green guy a scant 1% ahead of Ang Lee's Hulk at the same point in its 2003 run. Factor in higher ticket prices and the new Hulk has actually attracted fewer fans than the old one did, and cost a bit more. Budgeted at $150M, The Incredible Hulk should end up with about $135M edging out the $132.2M gross of Hulk, but will sell 13% fewer tickets. Overseas, the Edward Norton pic smashed the $100M mark boosting the international cume to $101.3M and the global tally to $231M.
The much more profitable Sex and the City banked an estimated $1.7M, down only 28%, and raised its total to a stellar $148.2M. A final domestic haul of $155M seems likely for the New Line film distributed by Warner Bros. The overseas performance for the $60M production has been sensational with $220.5M taken in to date accounting for 60% of the global haul of $369M. Astounding industry observers, Sex has become the fourth biggest global blockbuster of 2008 after the Paramount triumvirate of Indiana Jones, Iron Man, and Kung Fu Panda.
The summer's other fashion-related comedy You Don't Mess With the Zohan fell 46% to an estimated $1.1M giving the Adam Sandler vehicle $96.9M so far. The Sony release should inch its way to the $100M mark making it the comedian's lowest gross for a broad comedy since 2000's Little Nicky.
The top ten films grossed an estimated $140.9M which was down 17% from last year when Harry Potter and the Order of the Phoenix opened in the top spot with $77.1M; and off 5% from 2006 when Pirates of the Caribbean: Dead Man's Chest spent a second weekend at number one with $62.3M.
Author: Gitesh Pandya,
www.BoxOfficeGuru.com
Will Smith took home yet another gold medal at the box office with his superhero-with-an-attitude actioner Hancock which opened at number one over the Fourth of July holiday weekend nearly doubling the gross of the frame's silver medalist. Sony's critically-panned title collected an estimated $66M over the Friday-to-Sunday period and a solid $107.3M since its launch on Tuesday night with previews beginning at 7pm. The three-day average was a strong $16,646 from 3,965 locations.
Its five-and-a-half-day tally was the fourth biggest opening for the extended Independence Day holiday frame trailing 2004's Spider-Man 2 ($180.1M in six days), last year's Transformers ($155.4M in six-and-a-half days), and 2005's War of the Worlds ($112.7M in six days). Since the holiday falls on a different day each year prompting studios to bow their films in various ways, comparisons are not always fair. But in all three cases, the extended openings accounted for 48-49% of the eventual final domestic gross.
Smith once again proved that he's Hollywood's most bankable box office draw. Hancock was the actor's eighth consecutive number one opener, eighth consecutive film to break the $100M mark, and gave the actor his seventh consecutive year of having a film reach the nine-digit mark. Co-starring Jason Bateman and Charlize Theron, Hancock offers up a new take on the superhero story with a central character that drinks, curses, and roughs up children. The PG-13 film cost a reported $150M and Smith served as producer as well as star. Reviews were overwhelmingly negative but audiences came out anyway generating sales that were far from a record, but still very healthy nonetheless. Bad buzz could make the weeks ahead rocky though.
Hancock's journey began on Tuesday night with $6.8M, Wednesday's official opening day delivered $17.4M, and Thursday added in $17.1M more. The Fourth of July holiday fell on a Friday this year and saw Hancock take in $18.8M. Saturday climbed 39% to $26.1M while Sunday was estimated to dip by 19% to $21.2M. Sony launched the tentpole pic around the world this weekend and hauled in an additional $78M overseas bringing the global opening to a stellar $185.3M over the past week.
Following its top spot debut last week, Disney/Pixar's animated hit WALL•E fell 47% to second with an estimated $33.4M giving the G-rated toon a sturdy $128.1M in ten days. It was a larger than usual decline for a Pixar pic but the Fourth of July holiday falling on a Friday contributed to the slide. The robot adventure opened 34% higher than last summer's Ratatouille which debuted at the same time, but after ten days the lead was cut in half to 17%. Both periods include the Independence Day holiday.
But thanks to strong midweek sales at a time when kids are out of school, WALL•E's ten-day cume is 10% ahead of Cars and 9% ahead of Kung Fu Panda. Both of those animated hits opened in early June. The road ahead will not be an easy one as two more PG-rated family films open this Friday – the Brendan Fraser adventure film Journey to the Center of the Earth and the Eddie Murphy comedy Meet Dave. At its current pace, WALL•E could find its way to $235-245M domestically.
Universal's effects-driven actioner Wanted fell a steep 60% in its second weekend to an estimated $20.6M and boosted its ten-day total to $90.8M. The $75M Angelina Jolie assassin pic should find its way to $130-140M from North America making it the second biggest R-rated film of the year after Sex and the City. Overseas, Wanted grossed an estimated $18.8M from 23 markets pushing the international total to $64.2M and the global gross to $155M so far.
Steve Carell's Get Smart landed in fourth in its third frame with an estimated $11.1M. Off 45%, the Warner Bros.release has collected $98.1M in 17 days. Paramount's animated hit Kung Fu Panda followed in fifth with an estimated $7.5M, off 36%, lifting the total to $193.4M. Currently the third largest film of 2008, the DreamWorks production looks to end up with about $220M and could have its toon crown swiped by WALL•E later this summer.
Universal's comic reboot The Incredible Hulk fell 48% to an estimated $5M and brought its sum to $124.9M which was almost identical to the $124.7M that 2003's Hulk took in at the same point in its run. The new pic opened lower but has enjoyed somewhat better legs. Indiana Jones and the Kingdom of the Crystal Skull followed with an estimated $3.9M, down only 24%, for a new cume of $306.6M. That puts the Steven Spielberg sequel at number 26 on the list of all-time domestic blockbusters ahead of the $306.2M of 1996's Independence Day. Of course, ticket prices were much higher a dozen years ago when Will Smith scored his first of five number one openers over this holiday and its tally today would be roughly $490M.
Abigail Breslin landed in eighth place with her Depression-era pic Kit Kittredge: An American Girl which disappointed in wide release grossing only $3.6M, according to estimates, in its first weekend of national play. Expanding from five to 1,843 locations, the G-rated pic aimed at young girls averaged a poor $1,954 per theater. Given the popularity of the books and toys that the film is based on and the sizzling numbers posted in limited release, a much stronger turnout was expected. Total sits at just $6.1M for Picturehouse.
Comedies rounded out the top ten with Sex and the City grossing an estimated $2.3M and You Don't Mess With the Zohan taking in an estimated $2M. Totals stand at $144.9M and $94.8M, respectively.
Two critically-panned films fell from the top ten this weekend. The Mike Myers comedy The Love Guru tumbled 68% to an estimated $1.7M for a weak cume of $29.3M. Budgeted at $60M, the Paramount release should finish with only $31-33M. Fox's M. Night Shyamalan thriller The Happening declined by 63% to an estimated $1.5M for a $62.1M total. Produced for about $55M, the R-rated pic should end up with around $65M which is a nice bounce back after the director's Lady in the Water which grossed $42.3M in 2006. But The Happening stills ranks as the second lowest performer for Shyamalan since he became a household name in 1999 with The Sixth Sense.
The top ten films grossed an estimated $155.5M which was off 3% from last year when Transformers opened in the top spot with $70.5M over three days; but up 12% from 2006's holiday frame when Superman Returns debuted at number one with $52.5M.
Author: Gitesh Pandya,
www.BoxOfficeGuru.com
Metal ruled the North American box office as the robot adventure WALL-E and the assassin thriller Wanted featuring a gun-toting Angelina Jolie rocked the multiplexes hauling in an eye-popping $114M in combined ticket sales. It was the first time in history that two films opened with more than $50M each on the same weekend. Powered by the explosive openings of the pair of new releases, the weekend box office climbed to its highest point yet in 2008.
Robot love was in the air as moviegoers powered WALL-E into the number one spot with an estimated $62.5M in ticket sales. Playing in 3,992 sites, the G-rated space adventure averaged a sizzling $15,656 per theater and gave Pixar its ninth consecutive top spot debut. It was the eighth largest opening ever for an animated film and the fourth highest for Pixar after The Incredibles ($70.5M in 2004), Finding Nemo ($70.3M in 2003), and Monsters, Inc. ($62.6M in 2001). It was the third best bow for a G-rated film after (Nemo and Monsters) and WALL-E also gave Disney its biggest opening in over a year. Film critics were in awe with the computer-animated pic giving it some of the best reviews of any film this year.
Pixar's last film Ratatouille opened to $47M this weekend a year ago and was equally loved by critics, but featured a premise involving a rat cooking in a kitchen which turned off some audiences. The company's previous effort Cars bowed to $60.1M in early June 2006 and featured a better premise, but got mixed reactions from critics. This time around, WALL-E successfully delivered a story that could be universally loved and was applauded by reviewers. It even overcame the liability of having very little human dialogue. With a CinemaScore grade of A plus a major holiday weekend coming up for Independence Day, long-term prospects look solid as positive word-of-mouth is sure to spread.
The lonely robot kicked off its weekend with a potent $23.1M on Friday, Saturday sales dipped by 5% to $22M, while Sunday was estimated to drop by 21% to $17.4M. The Saturday decline was a bit unusual, but could be attributed to the upfront demand on Friday when most children were out of school. Studio research showed that 51% of the audience was female while 59% was under 25. Disney did report a high number of couples without children indicating that WALL-E is not only playing as a family film but as a date movie too.
Angelina Jolie's latest high-octane action vehicle Wanted may have settled for second place, but the Universal release scored a sensational debut that soared above all expectations. The R-rated pic launched with an estimated $51.1M over the weekend from 3,175 locations for a scorching average of $16,100 per theater. It was the seventh largest opening in box office history for any R-rated film and marks a new career high for the actress for a live-action opener. Her previous bests were also June action titles – 2005's Mr. and Mrs. Smith ($50.3M) and 2001's Lara Croft: Tomb Raider ($47.7M). Legally speaking, Jolie did not get top billing in Wanted but instead was third-billed in the credits after James McAvoy and Morgan Freeman and received the 'and' credit in the titles. Reviews were mostly positive.
The tale of an ordinary office worker recruited by a secret group of elite assassins was sold as a stylish action picture and was backed by a slick marketing campaign that accented the visual effects in the film. Russian director Timur Bekmambetov (Night Watch, Day Watch) put his unique stamp on the $75M production and word of Jolie's nude scene certainly did not repel any ticket buyers. According to studio research, males made up 52% of the crowd while 51% was under 30. Friday started with a bang with a $19.2M opening day, Saturday slipped 8% to $17.6M, and Sunday is projected to fall 19% to $14.3M. Wanted also generated the third best opening for an R-rated summer film behind only The Matrix Reloaded ($91.8M in 2003) and Sex and the City ($56.8M last month).
Universal also rolled out the assassin pic in 22 international territories and grossed an estimated $33M giving Wanted an explosive global debut of $84.1M. Russia led the way with $11M, the U.K shot up $8M, and South Korea kicked in $6.7M. The hit film is part of the studio's summer slate of action entries along with The Incredible Hulk from earlier this month, July's Hellboy II, and August's The Mummy: Tomb of the Dragon Emperor.
WALL•E and Wanted capped off a sensational June box office that was on fire from start to finish. The marketplace could not be in better shape as it heads into the second half of 2008 which begins with the Fourth of July holiday session which gets an early start at 7pm on Tuesday night with the first showings of Will Smith's superhero actioner Hancock.
Dropping from first to third was the action-comedy remake Get Smart with an estimated $20M in its second weekend. Off 48%, the Steve Carell vehicle lost an understandable amount of business given the competition from new releases. The $80M-budgeted film has now grossed $77.3M in its first ten days and seems set to finish with $125-135M for Warner Bros.
The arrival of WALL•E prompted a larger decline than normal for rival animation entry Kung Fu Panda which dipped 47% to an estimated $11.7M in its fourth frame. With $179.3M tallied for Paramount and DreamWorks, the Po pic is running 6% behind the pace of 2006's June toon Cars which raced to $190.5M at this same point in its release.
Universal's The Incredible Hulk continues to show rapid audience erosion falling 58% in its third session to an estimated $9.2M. The Edward Norton starrer has smashed up $115.5M in 17 days putting it a scant 1% behind the pace of 2003's Hulk which stood at $117M at the same point in its run.
Mike Myers saw his latest comedy The Love Guru tumble 61% to an estimated $5.4M lifting the ten-day total to just $25.3M. The $60M production looks to end up with only $35-40M for Paramount.
Studio stablemate Indiana Jones and the Kingdom of the Crystal Skull came within a hair of joining the triple century club this weekend thanks to another solid hold. The Harrison Ford adventure dropped 41% and collected an estimated $5M in its sixth weekend boosting the cume to a stunning $299.9M. Add in Iron Man, Transformers and Shrek the Third and by Monday Paramount will have distributed four of the last five megahits to break the $300M barrier. Crystal Skull now sits at number 28 on the list of all-time domestic blockbusters after Pirates of the Caribbean: The Curse of the Black Pearl which grossed $305.4M in 2003.
M. Night Shyamalan's eco-thriller The Happening collapsed another 63% to an estimated $3.9M for a $59.1M total for Fox. Sex and the City followed with an estimated $3.8M, off 42%, giving New Line and Warner Bros. an impressive $140.1M to date. Adam Sandler rounded out the top ten with Sony's You Don't Mess With the Zohan which dropped 57% to an estimated $3.2M giving the comedy $91.2M. Though a solid number, it is the worst total for one of the actor's broad comedies after the fourth weekend since 2000's Little Nicky.
A pair of May success stories dropped out of the top ten this weekend. The year's biggest blockbuster Iron Man finally fell out of the elite list in its ninth frame but still grossed an estimated $2.3M. Off 44%, the Marvel-Paramount smash saw its cume soar to $309.2M putting it at number 24 on the all-time hit list behind Pirates of the Caribbean: At World's End which banked $309.4M last summer. With a hefty production cost of $185M, Iron Man should conclude its North American run with roughly $315M while its colossal worldwide total looks to reach beyond $600M.
Universal's hit horror film The Strangers tumbled 71% in its fifth scare to an estimated $611,000 boosting the total to a solid $51.5M. The R-rated fright flick cost just $9M and looks to end its run with $53M.
The top ten films grossed an estimated $175.9M which was up a sturdy 24% from last year when Ratatouille opened in the top spot with $47M; and up 26% from 2006 when Superman Returns debuted at number one with $52.5M.
Author: Gitesh Pandya,
www.BoxOfficeGuru.com
Two new films with skeptical fan bases hit the multiplexes on Friday with something to prove. From the comic book world comes The Incredible Hulk while from the land of supernatural thrillers comes The Happening from writer/director M. Night Shyamalan. Both new releases are followups to two of the most hated summer films of this decade and so a bad taste is still in the mouths of moviegoers. That has provided a marketing challenge as the studios want to win back the trust of the fans, and collect their dollars. Friday the 13th may prove to be unlucky for one or both of these films.
Universal returns to the scene of the crime with the Marvel super hero saga The Incredible Hulk which brings the big green guy back to the screen five years after his first shot at big-screen fame. Directed by Louis Leterrier (The Transporter, Unleashed), the PG-13 film stars Edward Norton as Bruce Banner with Liv Tyler, Tim Roth, and William Hurt also along for the ride. Computer software returns again to play the title character while his grunting voice role was given to Lou Ferrigno. The cast and crew is different from the 2003 Ang Lee-directed Iron Man's valuable currency to make sure the muscle man can earn as much green as possible. Smashing his way into 3,503 theaters, The Incredible Hulk might open with about $53M.

Hulk wants you to come back to the theaters
As a brand,
M. Night Shyamalan
became a strong force in the movie business this decade as one of the few director names that could open a film. But his last two ventures
The Village
and
Lady in the Water
were rejected by audiences and have tarnished his image. Second weekend drops were 68% and 60%, respectively. That puts pressure on his latest thriller
The Happening
which Fox is hoping can turn the tables and return Shyamalan back to his old commercial form. Starring
Mark Wahlberg
and
John Leguizamo
, the chilling tale of mysterious deaths that occur without warning is using two elements in the marketing that are not directly linked to story or starpower – the R rating and the Friday the 13th release date.
The rating is a first for the director and it is being heavily used in the ad campaign to let moviegoers know that they will be getting something more here. Something darker. No fairy tales, no kids seeing dead people. Plus the release date may get ticket buyers in the right mood for a scary movie. With fans getting sick of Shyamalan's twist endings, this is a new way to make audiences feel as if they do need to try this film out. But buzz has been bad and early reviews are also negative so it will be difficult to get a large audience to come in and hand over some trust. Plus Hulk will provide some level of audience overlap with young men. The Strangers two weeks ago did show that there is a healthy appetite for horror right now so genre fans may show up and take a chance again. Invading 2,987 theaters, The Happening may debut with around $22M.

Zooey Deschanel and Mark Wahlberg in The Happening
Six films will try to reach double-digit millions as four holdovers aim to give moviegoers some variety.
Kung Fu Panda
kicked its way to a potent debut last weekend monopolizing the family audience and tapping into teens and young adults too. Competition for younger kids will be minimal this weekend. Shyamalan appeals to a totally different crowd and
Hulk
will only have some overlap. Pixar's June toons
Cars
and
Ratatouille
witnessed sophomore declines of 44% and 38%, respectively, and
Panda
should be in between. Look for a 40% drop to around $36M giving Paramount and DreamWorks a sensational $118M in ten days.
Adam Sandler comedies are very predictable at the box office, even after the opening weekend. Last summer's I Now Pronounce You Chuck and Larry fell 44% in its sophomore session while 2006's Click dropped by 50%. The comedian's latest laugher You Don't Mess With the Zohan may decline by 45% and take in $21M this weekend. The cume would rise to $74M in ten days. Previous ten-day totals were $71.7M for Chuck and $87.6M for Click.
Indiana Jones and the Kingdom of the Crystal Skull could dip by 45% to roughly $12.5M and push its cume to $275M. The ladies of Sex and the City won't be disturbed much by the new Friday the 13th pics. Look for a 50% drop to about $10.5M for a $120M tally to date.
LAST YEAR: Marvel ruled the box office with its super hero sequel Fantastic Four: Rise of the Silver Surfer which opened at number one with $58.1M. The Fox release went on to capture $131.9M falling a bit below the $154.7M of the first one. Another sequel Ocean's Thirteen followed in second with $19.7M while the hit comedy Knocked Up placed third with $14.1M and the smallest decline in the top ten. Pirates of the Caribbean: At World's End took in $12.4M and the animated pic Surf's Up rounded out the top five with $9.3M. Warner Bros. debuted its kidpic Nancy Drew in seventh with $6.8M on its way to $25.6M.
Author: Gitesh Pandya, www.BoxOfficeGuru.com