A few days ago, prompted by the disparity between the Audience Score and the Tomatometer for Ari Aster's horror film Hereditary, we ran through a list of some critically acclaimed horror films that ended up generating a collective sigh from audiences. But what about when the situation is flipped? We thought it was worth taking a look at the opposite scenario, when movies that largely resonate well with audiences are savaged by critics.
We looked at a number of films with low Tomatometer ratings and high Audience Scores to determine what, if anything, might result in the critical dismissal of horror flicks that moviegoers hold near and dear to their hearts. There's a bit of the occult, a dash of religious panic, and a few choices that are a little wacky. On top of that, we even discovered a few franchises that managed to defy expectations and consistently strike a chord with their fans over several installments, even as critics pooh-poohed them.
So read on to see what horror flicks you loved and critics didn't, and let us know where you fall on the entries listed below. Then, go back and check out our list of movies that critics loved and audiences shunned to see if that matches your tastes any better!
---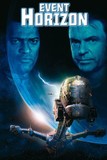 Audience Score: 61%
Divide: 37 percentage points
Critics were not all that kind to this gruesome combination of space adventure and supernatural horror, but there's no denying that the movie has become a cult classic of the modern era. Just mention this movie on Twitter and watch how many people respond!
---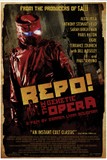 Audience Score: 72%
Divide: 37 points
Filmmaker Darren Bousman probably doesn't mind all that much that critics don't love his offbeat, fan-friendly horror musical mash-ups, because his target audience sure does. Repo! has more than its fair share of vocal supporters, as does The Devil's Carnival, which presently enjoys an 87% approval rating among movie watchers.
---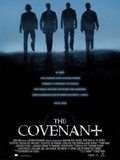 Audience Score: 62%
Divide: 58 points
Now this one just boggles my mind. I like a whole lot of goofy horror films but I cannot image what 62% of the audience enjoyed about this patently ridiculous tale of four young warlocks who get up to no good. Then again, the movie is full of handsome young men, so perhaps that explains some of the audience approval.
---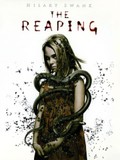 Audience Score: 49%
Divide: 41 points
One of those occult thrillers in which a professional skeptic who has seen it all finally faces something she cannot explain in a creepy location. Something that deals with biblical plagues. I think. Pretty sure I fell asleep during this one.
---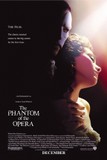 Audience Score: 84%
Divide: 51 points
Yes, the musical. It's only tangentially a horror film but we had to include it because wow: 84% of the audience liked this adaptation? One can only assume that's a lot of residual fandom and goodwill from people who adore the stage version — and of course the music — but one could also assert that those fans deserved a better cinematic adaptation. Maybe they'll try again in a few years.
---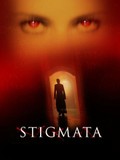 Audience Score: 63%
Divide: 42 points
Horror fans enjoy nothing more than a truly horrific possession story, and while Stigmata didn't win over all that many fans on the Tomatometer, the Audience Score remains inordinately high for this rarely-discussed occult story. (I do recall Patricia Arquette delivering a fantastic, punishing performance, but that's about it.) Perhaps this film critic should take the advice of the Audience Score and give Stigmata a second spin.
---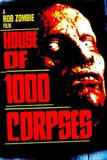 Audience Score: 65%
Divide: 46 points
Rob Zombie is sort of the poster child for "fans dug it, but critics did not," and it all began with his gruesome grindhouse-style debut. His second film, The Devil's Rejects, fared slightly better, with a 53% Tomatometer, but then his Halloween remake (25% Tomatometer vs. 59% Audience Score) proved one thing beyond a shadow of a doubt: Mr. Zombie's fans are nothing if not loyal, and very few film critics are big fans of the man's films.
---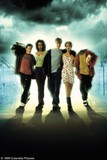 Audience Score: 58%
Divide: 42 points
Never try to apply logic to a certified cult flick. I remember not caring for this one when it played theaters, but somehow this bizarre horror-comedy about a slacker with a possessed hand has turned into a bona fide cable/Netflix favorite. It just goes to show that a movie may fail at the box office, and it may also fail to win critical acclaim, but if people like it enough, it can enjoy a very long afterlife.
---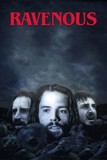 Audience Score: 78%
Divide: 33 points
This one really confuses me. I have yet to meet a film critic who dislikes this fascinating tale of war, cannibalism, and insanity, yet the Audience Score is clearly the one on the side of goodness and decency. Speaking as both a film critic and a horror nut, I cannot recommend this strangely engaging genre concoction highly enough. And get a load of that awesome score!
---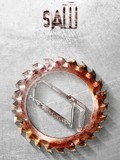 Average Audience Score for the Saw Series: 64.4%
Average Tomatometer: 28.4%
Divide: 36 points
Wow! Talk about a disparity between critics and horror fans! I'm a film critic and a Saw fan but this surprised even me. Film critics have never particularly liked this franchise, but that hasn't stopped fans from digging through every terrible trap, brutal betrayal, and ridiculous resurrection. The eight Saw movies hold an average Audience Score of 64.4%, which may not sound super impressive, but considering the average Tomatometer for the same films is 28.3%, it's pretty solid.
---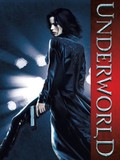 Average Audience Score for the Underworld series: 65.2%
Average Tomatometer: 24.8%
Divide: 40.4 points
What? Film critics didn't fall in love with a "werewolf vs. vampire" rendition of Romeo & Juliet set in a gloomy Gothic location? How weird! Granted, there's a lot of down time scattered across this series, but there's also some pretty decent action and some wildly indecipherable accents. Though some critics dug the first chapter, it gets pretty dire after that, and thanks to a pretty decent average Audience Score, we're looking at a beefy 40-point differential for the entire franchise.
---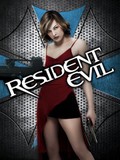 Average Audience Score for the Resident Evil series: 55.5%
Average Tomatometer: 27.7%
Divide: 27.8 points
This is the other Screen Gems franchise (after Underworld) that doesn't even bother screening films for critics but brings in lots of money from movie theaters from all over the world. And yes, there's definitely some fun to be found within this willfully wacky zombie action franchise. Unfortunately, while most of my colleagues don't seem to agree with me on that last part, there are enough moviegoers who do, resulting in a nearly 28-point chasm.
Are you in the L.A. area and dying to meet your favorite masters of horror, science fiction, film, and television? Then the L.A. Convention Center is where you'll want to be this weekend (April 17-20) for the 24th annual Fangoria's Weekend of Horrors — otherwise known as Fango Con — to preview the latest indie and studio horror flicks, see legendary casts reunite, and meet filmmakers like Sam Raimi, Ron Perlman, Tobe Hooper, Herschell Gordon Lewis, Jordan Ladd, and Sybil Danning. See how you can attend and get the full line-up (which , ahem, includes a live performance by Corey Haim) below.
Los Angeles is ground zero for hardcore horror and sci-fi fans this weekend, since the folks behind Fangoria's 24th Weekend of Horrors have pulled together some of the biggest (and most legendary) names to grace the genre.
[rtimage]MapID=1198119&MapTypeID=2&photo=3&legacy=1[/rtimage]
Festivities kick off today (Friday) at 2pm with previews of upcoming films, including the Donnie Darko "sequel" S. Darko, before Sam Raimi and Justin Long take the stage to introduce their May thriller, Drag Me To Hell (pictured above). Fans of classic exploitation cinema will get a real treat when the Godfather of Gore himself, Herschell Gordon Lewis (Blood Feast, Two Thousand Maniacs, The Wizard of Gore) arrives to show footage of his latest film and sign autographs. (The man is 82 years old, for goodness sake!) A "Shock 'n Roll Fashion Show" caps the night, with a special performance by Lost Boys singer G Tom Mac featuring Corey Haim.
[rtimage]MapID=10010069&MapTypeID=2&photo=5&legacy=1[/rtimage]
Saturday's lineup includes more previews (Night of the Demons, Fading of the Cries featuring Thomas Ian Nicholas, Laid to Rest featuring Sarah Connor Chronicles' Thomas Dekker, and The Mutant Chronicles featuring Ron Perlman, pictured above) and a few highly anticipated events. For giallo fans, the Masters of Italian Horror panel will be a must-see, as it brings together Ruggero Deodato (Cannibal Holocaust), Lamberto Bava (Demons), and more to discuss the recently repopularized genre. Clive Barker fans will be treated to a Hellraiser cast reunion, a horror-writing seminar given by Barker himself, and a preview of the upcoming film adaptation of Barker's Book of Blood.
(If you're undead-inclined, join Fango Con's Zombie Walk on Saturday and help them limp and stagger their way towards breaking the world record. "No eating of REAL brains or body parts permitted." And of course, come in costume to take a stab at the $1000 cash prize.)
[rtimage]MapID=1188989&MapTypeID=2&photo=1&legacy=1[/rtimage]
Sunday is highlighted by cast and crew reunions for the original Last House on the Left, Darren Bousman's recent Repo! The Genetic Opera (pictured above), and the first two Texas Chainsaw Massacre movies. Directors Patrick Lussier (My Bloody Valentine 3D), Tobe Hooper (Texas Chainsaw Massacre, Poltergeist), and Troma's Lloyd Kaufman will give lectures and sign autographs, along with former WWF wrestler-turned-actor Roddy Piper. Lastly, be sure to check out the Horror on the Web Panel, in which your favorite writers from Fangoria, Dread Central, Icons of Fright, Arrow in the Head, and FearNet will be on hand.
For more detailed information, visit the official Fangoria's Weekend of Horrors website.
No awards season would be complete without the Golden Raspberry Awards (AKA The Razzies), awarded each year to the very worst movies to hit Hollywood. This year's winners will be announced on Oscar weekend; could multiple-nominee The Love Guru take home top honors? See the full list of nominees below.
This year, a few standout films and filmmakers nabbed multiple nominations, making for really good odds come February 21, when the Golden Raspberry winners will be announced. Leading the pack is Disaster Movie (2 percent on the Tomatometer), which managed to earn six nominations; The Hottie & the Nottie (5 percent), up for honors in five categories; and Uwe Boll's In the Name of the King: A Dungeon Siege Tale, which also earned the Teutonic Terror a Worst Career Achievement Razzie.
The complete list of nominees:
Worst Picture Nominations
Disaster Movie & Meet the Spartans (double nominee from the same writer-directors)
In the Name of the King: A Dungeon Siege Tale
Worst Actor Nominations
Larry the Cable Guy, Witless Protection
Mike Myers, The Love Guru
Al Pacino, 88 Minutes & Righteous Kill
Mark Wahlberg, The Happening & Max Payne
Worst Actress Nominations
Jessica Alba, The Eye & The Love Guru
The cast of The Women (Annette Bening, Eva Mendes, Debra Messing, Jada Pinkett-Smith, and Meg Ryan)
Cameron Diaz, What Happens in Vegas
Paris Hilton, The Hottie & The Nottie
Kate Hudson, Fool's Gold & My Best Friend's Girl
Worst Supporting Actor Nominations
Uwe Boll (as himself), Uwe Boll's Postal
Ben Kingsley, The Love Guru & War, Inc. & The Wackness
Burt Reynolds, Deal & In the Name of the King: A Dungeon Siege Tale
Verne Troyer, The Love Guru & Uwe Boll's Postal
Worst Supporting Actress Nominations
Carmen Electra, Disaster Movie & Meet the Spartans
Paris Hilton, Repo! The Genetic Opera
Kim Kardashian, Disaster Movie
Jenny McCarthy, Witless Protection
Leelee Sobieski, 88 Minutes & In the Name of the King: A Dungeon Siege Tale
Worst Screen Couple Nominations
Uwe Boll and any Actor, Camera, or Screenplay
Cameron Diaz and Ashton Kutcher, What Happens in Vegas
Paris Hilton and either Christine Lakin or Joel David Moore, The Hottie and the Nottie
Larry the Cable Guy and Jenny McCarthy, Witless Protection
Eddie Murphy and Eddie Murphy, Meet Dave
Worst Prequel, Remake, Rip-Off, or Sequel Nominations
The Day the Earth Blowed Up Real Good
Disaster Movie and Meet the Spartans
Indiana Jones and the Kingdom of the Crystal Skull
Worst Director Nominations
Uwe Boll, 1968: Tunnel Rats, In the Name of the King: A Dungeon Siege Tale and Uwe Boll's Postal
Jason Friedberg and Aaron Seltzer, Disaster Movie and Meet the Spartans
Tom Putnam, The Hottie & the Nottie
Marco Schnabel, The Love Guru
M. Night Shyamalan, The Happening
Worst Screenplay Nominations
Disaster Movie and Meet the Spartans
The Happening
The Hottie and the Nottie
In the Name of the King: A Dungeon Siege Tale
The Love Guru
Worst Career Achievement
Uwe Boll
Mark Wahlberg brings maximum pain to DVD this week in the critically-punished Max Payne, although new horror titles Saw V and Repo! The Genetic Opera didn't fare much better on the Tomatometer. DVD shoppers will also find intriguing options in the kid adventure City of Ember, William H. Macy's Hollywood satire The Deal, a tenth-anniversary Powerpuff Girls box set, and Peter Jackson's King Kong on Blu-ray!
Mark Wahlberg takes it to the streets in this adaptation of Rockstar Games' third person shooter game, a cop on the hunt for those responsible for his family's murder and bent on finding out who's been putting a hallucinogenic drug on the market. Could they be one and the same? Director John Moore (Behind Enemy Lines, The Omen) did himself no favors with Max Payne's over-stylized, yet dull direction; perhaps his biggest mistake was casting pint-sized actress Mila Kunis as a deadly femme fatale. The Special Edition DVD and Blu-ray include both the theatrical and an unrated cut, plus an animated graphic novel, filmmaker commentary, and an hour-long production featurette that dives into the making of Max Payne — in other words, more special features than you probably want.
Watch a clip from the making-of featurette below.
Next: Saw V


Saw V – Unrated Director's Cut — 15%
At this point in the extremely popular Saw movie franchise, even diehard fans must recognize one fact; the torture-porn adventures of Jigsaw (Tobin Bell) and his minions are getting worse by each passing sequel. Saw V, out this week, is the worst-reviewed Saw film at 15 percent on the Tomatometer. (The first Saw, at 46 percent, remains the best of the bunch.) But if you're inclined to pick up Saw V regardless, you'll probably delight in the Unrated Director's Cut; skip the lackluster commentary tracks by first time director David Hackl and the film's four producers and go straight to the featurettes on the real stars of Saw V: the pendulum trap, the coffin trap, and the cube trap. Enjoy, sicko.
Next: Darren Bousman's Repo! The Genetic Opera
If you were wondering whatever happened to Saw II, III and IV director Darren Lynn Bousman, here's your answer: Repo! The Genetic Opera. Based on a play by Darren Smith and Terence Zdunich, the goth rock opera follows the saga of a teenager named Shiloh (Alexa Vega) who discovers her connections to a famous opera singer (Sarah Brightman), a shady corporation that finances — and repossesses — organ transplants, and even the head Repo Man of said company, who may or may not be her own father (Anthony Stewart Head). Lionsgate unceremoniously dumped Repo! into limited release last November; support Bousman and writer/co-star Zdunich by giving Repo! a go on DVD.
Next: City of Ember
As the subterranean denizens of the City of Ember fall under threat of permanent darkness — and, accordingly, death — two kids, Lina (Saoirse Ronan) and Doon (Harry Treadaway) must race against the clock to decipher age-old clues hidden within the city. In adapting Jeanne Duprau's novel of the same name, director Gil Kenan (Monster House) delivers smart entertainment for family audiences (and doesn't pander to kids, like many preteen flicks) but has trouble crafting exciting action sequences and navigating plot holes. Sadly, no additional City of Ember bonus features accompany the disc.
Next: The Express
As far as inspirational sports movies go, you could do much worse than The Express. Based on the true story of Ernie Davis, the first black athlete to win football's Heisman Trophy, this period flick set in the 1950s and '60s delivers a solid, touching tale — and a standout performance by Dennis Quaid as Syracuse University coach Ben Schwartzalder. A comprehensive bonus menu includes filmmaker commentary, making-of featurettes, and a look at the real-life legacy of Ernie Davis, who died tragically just before his NFL debut.
Next: Igor
Despite boasting a stellar voice cast (John Cusack, Steve Buscemi, Eddie Izzard, Molly Shannon), Igor came and went as one of the more forgettable animated films of 2008. Its premise was intriguing — a lowly scientists' assistant named Igor (Cusack) realizes his dream of becoming a mad scientist himself — but, as many animated movies tend to do, failed to find balance between kid-pleasing animation and adult-engaging wit. Instead, you get an oddly dark adventure with quips that miss the mark. A few bonus features and commentary also come with the feature.
Next: The Deal
The excellent William H. Macy scripted and stars in The Deal, one of those inside-Hollywood indies that come of impassioned and/or struggling filmmakers (see The TV Set, The Player). Based on Peter Lefcourt's novel of the same name, the satire follows suicidal film producer Charlie Berns (Macy) who takes one last stab at movie making by turning a sober biopic of Englishman Benjamin Disraeli into a Mid East actioner, filmed in South Africa. LL Cool J plays Berns' star, a Jewish African-American rapper-turned-actor who gets kidnapped during filming; Meg Ryan shows up as a film exec who gets conned into Berns' bed. .
Next: Moonlight The Complete Series

8. Moonlight The Complete Series
Since 2008 was the year of the vampire, why not add another romance-tinged vamp property to your Netflix queue? While it didn't quite find the success of Twilight or HBO's Golden Globe-winning series, True Blood, the CBS show Moonlight had a full season run before being cancelled last year. (Okay, reviews were pretty bad, but who doesn't need more vampire romance in their life?)
Moonlight's first and only season introduces the viewer to Mick St. John (Alex O'Loughlin), a vampire/private eye ethically opposed to killing innocent humans. His love life is complicated by an attraction to human Beth Turner (Sophia Myles, playing an "internet reporter") and his vampire ex-wife, Coraline (Shannyn Sossamon). Get all 16 episodes on four discs (but no additional extra features).
Next: Powerpuff Girls Complete Set

9. Powerpuff Girls Complete Set
Celebrate the ten-year anniversary of the Powerpuff Girls (AKA Blossom, Buttercup, and Bubbles) with a six-disc set containing all episodes from Craig McCracken's super popular series. The trio of kindergarten superheroines have been fighting evil in the cutest ways possible since 1998, and Warner Home Video is celebrating by releasing this uber-set, which comes with a documentary about McCracken, music videos, and audio commentaries. Cartoon Network is also celebrating with a Powerpuff Girls marathon today, capped by an all new episode entitled "Powerpuff Girls Rule!!!"
Next: King Kong Comes to Blu-ray!
Peter Jackson's 2005 fantasy remake King Kong has taken its sweet time getting to Blu-ray, but the wait's been worth it. For fans of the theatrical cut and even those who already own it on DVD, watching this gorgeous CGI spectacle again on Blu-ray might just be like watching it for the first time. Both the theatrical and extended cuts of the film are included, as well as the extremely detailed extended cut commentary track with Jackson and writer Phillippa Boyens, Picture-in-Picture cast and crew interviews, breathtaking concept art and more.
Singer, actress, businesswoman…rock opera star?
Paris Hilton
has worn many hats during her reign as America's most famous celebutante, but her most unexpected role is about to come. As a spoiled rich girl with a dangerous plastic surgery addiction in
Darren Lynn Bousman
's grand, Gothic rock opus
Repo! The Genetic Opera
, Hilton is surprising critics by taking more than a few jabs at herself — by playing a character some might call the Paris Hilton of
Repo!
Rotten Tomatoes caught up with Hilton at the soundtrack release party for Repo! The Genetic Opera, which debuts in theaters November 7. Read on for the latest installment of Five Favorite Films with Paris Hilton!




I love There's Something About Mary. I love Ben Stiller, I think he's hilarious, so funny. I love Cameron Diaz — she's so beautiful, and such a great actress. I love the Farrelly brothers. They're so talented. They have the craziest, sickest humor but I love it.





And Moulin Rouge — I love musicals, and I love the music in that. I have it all memorized, I've seen that movie twenty times. It's so beautiful, and I love the makeup and the costumes. The story is so sad.

Beaches (1988, 27% Tomatometer)




I love Beaches. I love that movie! It's so sad, but it's really a story about best friends. I don't know, it's a classic, and I grew up with it. And it has really great music.





I love Johnny Depp — he's an amazing actor, and I love the characters he picks. And it's just a really cute story. And I love the director [Tim Burton].





And I love Breakfast at Tiffany's. I love Audrey Hepburn. I love her style, and I think the whole idea of it is really fun, because I used to live in New York so I can relate to her.

Our interview with Paris Hilton continues as we discuss her role in Repo! The Genetic Opera, how her intensive singing for the role inspired her new album, and her dream role as an actress.

You're here because you have a role in Darren Bousman's film, Repo! The Genetic Opera, which seems to be kind of an unusual choice for you. What kind of roles are you usually offered, and why did you choose to venture into this Goth rock opera?
Paris Hilton: I'm always offered basically to play myself, or another blond role, so it's hard to really do anything with it, because it's like, you know, whatever. So I was really honored and excited when I got the call from Darren about it because I love all the Saw movies. The fact that I was being offered such a different role was really exciting for me, and I wanted to show people that I can do a lot more than what I've been offered.
I remember hearing Darren talk about how impressed they were at your auditions by your singing.
PH: Yeah, auditions were a lot of fun. I'm so excited I got the part! I really worked hard with my voice coach; this was completely different from my last album. The music was hardcore, so I really had to train. Doing those exercises really helps, they really built up my voice. I was excited to do another album so I set up a recording studio at my house, did a whole album this summer, wrote all the songs…so that's coming out next month.
What kind of album will this be?
PH:A lot of the songs are very tongue-in-cheek, like I'm joking around and making fun of my image a little bit. And then some songs are more serious, some are love songs, anthem kind of songs.
Acting-wise, what are your goals?
PH:Well, people have been seeing Repo and giving great reviews, so I've been getting many offers and calls to do a lot. I'd like to play a total nerd, I think that would be fun.
Want more 5 Favorite Films? Check out previous installments with
Chuck Palahniuk
,
Dane Cook
,
Eva Mendes
, and
Judd Apatow
.
Click to check out the latest reviews, images, and trailers from
Repo! The Genetic Opera
.