(Photo by Warner Bros/courtesy Everett Collection)
All DC Comics Movies Ranked
Superman. Batman. Wonder Woman. These are some of the staple titans of DC Comics the world has come to adore over the past 80 years, especially as they made the leap from page panel to silver screen and TV in the '50s and '60s. (And well before those upstart punks Marvel Comics to boot!) You'll find them all in in our guide to every DC Comics movie ranked by Tomatometer, along with other significant greats like Swamp Thing, Green Lantern, and Shazam.
But the world of comic book publishing is nothing if not vast, a constellation of multiverses, retcons, annuals, and imprints. Moving beyond the strictly superhero element of DC Comics, this guide will also feature the adapated works from DC imprints Vertigo (V for Vendetta, The Losers), Paradox Press (Road to Perdition, A History of Violence), and WildStorm (Red, Red 2).
We've limited the movies to theatrical releases only, which does keep out the home animated fare that's been giving DC adaptations a good name whenever the DCEU stumbled. But to that end, you will find The Killing Joke and Return of the Caped Crusaders here, both of which got a one-day theatrical release.
Great leaping catfish! This introduction is now over! Hurry, to Rotten Tomatoes and the list of every DC movie ranked by Tomatometer!
(Photo by Warner Bros./ courtesy Everett Collection)
All 8 Zack Snyder Movies, Ranked by Tomatometer
Director Zack Snyder was among the frontlines in the battle to bring back the zombie, his 2004 Certified Fresh remake of Dawn of the Dead nestling in snugly with the likes of Shaun of the Dead and Land of the Dead. But it was with his second feature that he developed a signature style: 300, combining a comic-book palette with unflinching machismo and fetishistic style. The adaptation of the Frank Miller comic was a pop-culture phenomenon, and helped establish the gritty Warner Bros. look on comic-book movies that started with V for Vendetta and was furthered by The Dark Knight.
There was no stopping Snyder now, as he next tackled Watchmen, once thought a graphic novel too dense and troubling for film. Legend of the Guardians: The Owls of Ga'Hoole and Sucker Punch were stepping stones into the world most know Snyder for: As the creative guide behind Superman movies, and the DC Extended Universe beyond. Man of Steel was a big enough box office hit for the studio, and if audiences had some qualms about the direction of the character, their curiosity was nonetheless piqued for the next movie.
That would, of course, end up being the biggest title bout of comicdom: Batman v Superman: Dawn of Justice. Ben Affleck put on the suit, the first to do so after Christian Bale in his Dark Knight trilogy run, and went mano-a-mano with Henry Cavill. A single word may have put this quarrel between two mama's boys to bed, which opened the path to the next movie referred to in BvS's subtitle. Justice League arrived, pulling in Gal Gadot, who would go on to make the Certified Fresh Wonder Woman, and introducing the new movie versions of The Flash (Ezra Miller), Aquaman (Jason Momoa), and Cyborg (Ray Fisher). Justice League's disappointing Tomatometer and box office have made "Release the Snyder cut!" a clarion call for the online hordes, referring to the supposed three-hour version of the movie that existed  before studio executives and meddling forced it down to its current 120-minute runtime.
Snyder has since lessened his presence within the DCEU (he's still a producer on Wonder Woman 1984), and is returning to where it all began with Army of the Dead, an upcoming Netflix movie starring Dave Bautista about mercenaries who pull off a heist in Vegas during a zombie outbreak. And now, we're pulling a heist ourselves as we sneak into the past and bringing up every Zack Snyder movie ranked by Tomatometer!
Like this? Subscribe to our newsletter and get more features, news, and guides in your inbox every week.
After all the puzzlement, wonder, and possible curses, HBO's Watchmen is finally out in our world. Exquisitely produced and full of the sort of heady content the prestige cable channel favors, it is easy to see how people will be commenting on its cops-vs.-white supremacists A-plot for the next nine weeks.
But as these ideas are only just percolating in the first episode, fans of the original graphic novel have another viewpoint to grapple with: how Watchmen builds on the tangential world of the original 1986 comic book maxiseries by Alan Moore, Dave Gibbons, and John Higgins. As it is now clear this is a story set in that same world with the potential to become a direct sequel, it is fair to examine how executive producer Damon Lindelof (The Leftovers) and his team used the iconography devised by the comic book's creative team to put their treatise on race relations in the Watchmen context.
Let's take a look at what the season premiere revealed about the program's world so far and how it draws from the comic book to establish its reality.
---
Points of Departure
(Photo by Mark Hill/HBO)
Any good piece of fiction set in an alternate reality must address the point in history where its world diverges from our own, as Amazon's The Man in the High Castle, for example, communicates easily. The point at which Watchmen diverges is a little more subtle, as it is not based in a historical event but a movement in fictional storytelling. Considering Moore and his collaborators were working for DC Comics, we'll use June of 1938 – the publication date of Superman's first appearance in Action Comics #1 – as the rough moment at which Watchmen's world and our own diverge. If the Watchmen comic book is an examination of a world in which costumed heroes had a real effect on U.S. history, then it is reasonable to assume they first debuted during that pre-war summer.
While the point of departure is not addressed in the episode itself, it is worth making that assumption as the episode's opening scene – a depiction of the Tulsa Race Riot – takes place in 1921, a good decade and change prior to the arrival of masked crusaders. Opening on that tragedy, and the racial motivations behind it, is very much a statement of intent from Lindelof. The Watchmen comic contains a wide number of themes, but race is only partially addressed. In the television series, it is the foundation of its major plotline. In using a real historical event, in which the most affluent black community in the U.S. at the time was leveled, and setting the series in the same city, Watchmen reminds the audience that both our reality and it share an abiding wound despite very different outcomes for Watchmen's World War II and Vietnam War — as well as other conflicts altered thanks to the mere existence of Dr. Manhattan and the other Minute Men.
Since the riot took place prior to our presumed point of departure, the legacy of those events simmer under the other, more fantastical events of the Watchmen world. The program's opening moments – a silent film detailing the exploits of real life U.S. Marshal Bass Reeves – suggests the world of Watchmen may have other points of departure predating 1938.
---
Rorschach's Mask As a Symbol of White Supremacy
(Photo by HBO)
Back in Watchmen, it is easy to see Rorschach's journal as a manifesto more aligned with extremist ideologies. Of course, nothing is truly black and white in that story – which is, in many ways, the whole point – so it is doubly interesting to see his iconography so closely related with the Seventh Kavalry, the unambiguous bad guys of the Tulsa storyline. For readers of the original comic, the journey his mask makes following his death could be one of the most interesting elements of the series' fictional history.
---
Spoiler alert: If you haven't read Watchmen, the following contains spoilers.
---
(Photo by Mark Hill/HBO)
In the comic book, Rorschach is the first of the still-active Minute Men to learn of the Comedian's death, and his investigation brings the others together and eventually leads them to the culprit, Adrian Veidt. But, again, nothing is black and white, so his reasoning for the murder (and the subsequent annihilation of New York) is something most of the characters find they can live with: He intends to scare the world into an age of peace and prosperity. The only one among them who cannot accept murder on this scale as the price of peace is Rorschach himself. And it costs him his life.
That reversal is one of the great literary tricks of the original comic book series. Just about every major character has a moment where they are the protagonist and the antagonist, and, as it happens, a reader can find themselves agreeing with Veidt because this is just a story and it is all quite academic (see also: Thanos' grim calculus in Avengers: Infinity War). For those readers, Rorschach becomes the bad guy in the story's final pages and, on some readings, you can even see his acceptance of death as a heroic play to stop himself from spoiling Veidt's golden age.
We glimpse that world of peace for a page or two before Rorschach's journal, which he sent to a conservative-leaning magazine called New Frontiersman, seemingly undoes everything Veidt tried to achieve. At least, we hope subsequent episodes will offer concrete details as to why the paradise the heroes agreed to did not stick. But at the moment, we can infer that the magazine published Rorschach's journal and made Veidt the enemy of the world (note the newspaper reporting Veidt's death as "confirmed"). It also, presumably, made Rorschach himself something of a hero among New Frontiersman's readership and, across the decades, he became a central figure of white separatist movements as he was white himself and espoused a certain type of moral purity often popular among extremists — the very one the Seventh Kavalry quote from his journal in their video to the Tulsa police.
Rorschach would not necessarily have aligned with the Seventh K during his lifetime — though, we admit, he espoused a lot of their ideas — making it a curious legacy for the character. Again, nothing is black and white in the Watchmen comic, but passing decades have a habit of flattening notable people to a handful of key details and the nuance of Rorschach's life disappears as he becomes part of the Seventh Kavalry's mythology. The only thing black-and-white about the representation is the character's mask, which here has transformed into that group's most powerful symbol.
---
Squid Storms
(Photo by Colin Hutton/HBO)
The squid looms large in Watchmen history and is the key omission from the 2009 film adaptation. Veidt's ultimate plan was to unleash an allegedly alien squid on Manhattan, killing all around it and scaring the nations of the world into peace. The creature was the product of the finest minds Veidt could corral – and at least one comic book creator. Until the publication of Rorscach's journal, the plan worked – as evidenced in the comic's second-to-last page – but the series introduces unintended consequences, which the book had no interesting in addressing.
Watchmen's debut episode suggests squid storms occur regularly. Much smaller versions of the original creature rain from the sky and are hazardous enough for cities to invest in warning sirens (a newspaper tells us deaths do sometimes occur during these storms). The way Angela Abar (Regina King) deals with the mess the storm leaves on her car shows they are also an annoyance. It may be the program's best usage of the time gap between the original comic book series and the modern television show, as time has turned Veidt's attempted legacy into an occasional moment of inclement weather.
Of course, the Lord of a Country Estate's (Jeremy Irons) squid-themed anniversary cake suggests Adrian Veidt may have another legacy in the works for the world.
One has to wonder if that new legacy will tempt Dr. Manhattan back from Mars. When we last saw him in the comic book, he was unwilling to tell Veidt if the terror he unleashed on New York was worth it in the end. Instead, Manhattan merely says "Nothing ever ends." He also mentions leaving Earth's corner of the universe for some place else, but as the first episode reveals, he may have spent the last few decades making sandcastles on the red planet. Will he finally have an answer to Veidt's question?
---
Police-Issue Archies
(Photo by Mark Hill)
With all that background world building in place, the first episode of Watchmen devotes most of its run-time to its real premise: in 2019 of the Watchmen world, cops dress like superheroes to protect their identities. Angela is known as Sister Night, a Tulsa PD detective who works with Looking Glass (Tim Blake Nelson), Red Scare (Andrew Howard), and the curiously-named Pirate Jenny (Jessica Camacho). They are all distinctive (though rank-and-file offers remain in customary police blues augmented with Watchmen yellow half-masks), suggesting detectives on the Tulsa police force have a major say in their costumes. It also suggests Red Scare did not put a lot of money or effort into his persona.
But will all the eye-catching looks, it may have been easy to miss the coffee cup Angela drank from while talking to police chief Judd Crawford (Don Johnson). It had an owl-design which will tip off any and all Watchmen readers that Dan Dreiberg, aka Night Owl II, may have had something to do with Tulsa's implementation of masks in law enforcement. When we last see him in the comic book, he is one of the few to seemingly thrive in the paradise Veidt tried to create. Is it possible he survived the tumult after Rorschach's journal went public to become this world's version of a tech giant?
---
RELATED: What Critics Are Saying About Watchmen
---
The fact the police use a vehicle very similar to his flying Owlship suggests he or his decedents are profiting from the current climate. Although, it may just be evidence of Crawford's abiding love for all things Nite Owl — he also had a copy of Nite Owl I's autobiography on his desk.
But should it turn out that Dan supports or supported police departments after 1986, it also reflects one of the major differences between Watchmen's world and our own: the lack of the internet. Though not a major idea in this first episode, we hope the lack of a near-instantaneous global communication tool factors in as the series progresses.
Or, maybe, the Internet is Veidt's next attempt at a legacy. Will the Watchmen world be able to handle it?
Watchmen airs Sundays at 9 p.m. on HBO.
---
---
---
Like this? Subscribe to our newsletter and get more features, news, and guides in your inbox every week.
Long before Zack Snyder's big-screen stab at Watchmen, prevailing wisdom was that writer Alan Moore and artist Dave Gibbons' epic, genre-defining graphic novel was impossible to adapt for the screen. The 2009 feature film treatment did little to counter the argument — the movie has a 64% score on the Tomatometer.
Damon Lindelof's upcoming HBO effort might have better luck. The new series is not an exact adaptation, but a sequel in series format, and it is still under particular scrutiny going into its October 20 premiere.
Fortunately, the creator has a secret weapon up his sleeve: namely, a pair of Oscar-winning leads in Regina King and Jeremy Irons.
Set 30 years and change after the events of the original source material (which Lindelof considers canon and does not stray from), this Watchmen follows — among other things — the rise of a white supremacist terrorist group called the Seventh Cavalry and the masked police force in Tulsa, Oklahoma, tasked with finding them out and taking them down. King stars as detective Angela Abar (aka Sister Knight), while Irons' character, on the other hand, has been sealed tight in secrecy. Many theories and leaks suggest that he's playing an aged Ozymandias from the original novels, but how he fits into the plots of Sister Knight and the Seventh Calvary remains unclear. One thing is certain: Both roles give the inimitable acting talents a lot to play with.
---
(Photo by Colin Hutton/HBO)
The two joined Lindelof, series director Nicole Kassell, and castmates including Jean Smart, Hong Chau, and Tim Blake Nelson on stage at New York Comic Con on October 4, where they teased what's to come in the much-anticipated, 10-episode first season, and King and Irons shared exactly how the creator of Lost and The Leftovers courted them for his latest buzzy project.
"Damon took me to lunch," Irons said in his iconic drawl, admitting that he didn't fully understand what he was getting himself into. "[He] talked for an hour and a half, very quickly, with enormous enthusiasm, showing me that he had an imagination of an enormous wit. And I ate, and I understood about, I don't know, 10 percent of what he was saying…. So I ate well, and at the end, I thanked him for his time and I left."
While the content of the graphic novel and the world that Lindelof was creating here was lost on Irons ("He was talking about this graphic novel/comic book world of which I knew nothing because I live in England and I'm over 45. Somehow that whole world had passed me by!"), the actor was left "fascinated" by the man pitching him from across the table.
"He gave me bits of the script, which I had read, and it amused me hugely," Irons continued, "but mainly all I thought was: That man who I just had lunch with has such energy and enthusiasm, I don't know what he's going to do, and I don't know what he's going to make, but if he thinks that I can be of some help in this story, then I'm on board."
---
King, an Emmy nominee for her work with Lindelof on season 2 of The Leftovers, was similarly wooed, but not until he broke one of his own filmmaking rules to hire her. Prior to King, the creator had adamantly never worked with actors on more than one project.
"It was a dumb rule!" he exclaimed to the NYCC audience.
"I'm glad I didn't know about rule, because I would've thought that it was a joke," King chimed in before recounting how she received a letter and script from Lindelof to her personal address. "It came directly to my house and it had the loveliest letter that said this is his next project, it's dear to him, and he couldn't see anyone else to be on this train with."
Talk about an opening line — King admitted that from that moment, she didn't "even really care what I'm about to read, I'm in it!" But what really sold her was Lindelof's inclusion of a sealed envelope midway through the script that instructed: "Regina: Don't open this until you get to this page. Don't cheat!" So upon getting to the envelope in the script (it was tucked between the first pages of Sister Knight's introduction), she opened it. "I opened it up and it was an artist's rendering of my face as Sister Knight," King said to a round of applause from her audience.
"It would've been very awkward if you had said no," Lindelof said. "Very, very awkward."
King's first thoughts on reading the script? She related: "I had never read anything like this. I had never seen this world, I had never seen this woman before. So complex… How could I not say yes? Just tell me where I have to show up."
Watchmen premieres Sunday, October 20 at 9 p.m. on HBO.
---
Like this? Subscribe to our newsletter and get more features, news, and guides in your inbox every week.
One of the more surprising series joining the comic book TV show universe is HBO's Watchmen, an ambitious project that seems like the concept's best destiny. The 2009 feature film version, which was directed by Zack Snyder and received only a 64% Tomatometer score, was the end result of a protracted development process that saw filmmakers like Terry Gilliam suggest the material was better suited to a high-end television miniseries. But what fans of the comic book will get when it debuts Oct. 20 is something much stranger and more daring than a simple adaptation. Take a look at what we what know about the program so far.
---
The Source Material
(Photo by ©Warner Bros./courtesy Everett Collection)
Alan Moore and Dave Gibbons' landmark 12-issue series debuted in 1985 to immediate acclaim. Based on the Charlton Comics characters DC Comics acquired in 1983, Moore and Gibbons envisioned a world in which costumed heroes surfaced in the 1930s and changed the course of history. True historical events like the Vietnam War and the Nixon presidency were drastically altered by costume vigilantes and the one genuine super-powered being in their midst.
The story itself is set after the various mystery men have all retired, died, or found themselves on the wrong side of the law. Some, like Adrian Veidt parlayed their notoriety into corporate success. Others, like the masked Rorschach, still try to hold back the tide of anarchy in a world completely and utterly tired of their shenanigans. Meanwhile, the one genuine superhero, Dr. Manhattan, finds himself less and less concerned with humanity's petty squabbles as his consciousness continues to expand into cosmic realms.
And as the tale begins, one of their number – the Comedian – is found dead. Rorschach sets out to learn the truth behind the murder and uncovers a vast and seemingly sinister plot.
The events detailed in the book are, according to executive producer Damon Lindelof, 100 percent canon and the official past of the television series.
"We're not going to mess with it," he told reporters at the Television Critics Association summer press tour. "One of the rules that we had as storytellers, writers, and even once we got into the production of the show was that everything that happened in those 12 issues could not be messed with. We were married to it and so there's no rebooting happening."
---
The Premise
(Photo by HBO)
The canonicity of the original Watchmen comic book series matters because the television series takes place decades after those events. As Lindelof revealed in a letter to fans last year, the series will be something of a sequel (though he avoided using that word) set in contemporary times. Rorschach uncovered the truth behind the Comedian's death, Adrian Veidt executed his plan, and Dr. Manhattan disappeared 34 years ago.
But as Lindelof told reporters in August, "It is definitely not supposed to be a world that you recognize. We're using alternate history, science fiction, [and] popular fiction to Trojan Horse themes that are prevalent in the real world in a fictional one."
The essence of Watchmen, both the comic book and the television series, at least in his view, is to use the superhero tropes to examine "institutions and culture and politics and the things that inform our society, and that's the rich mix that makes the show the show."
So what is it actually about? To start with, it's about white supremacy. A group known as the Seventh Calvary adopts the Rorschach mask and begins targeting police officers in Tulsa, Oklahoma. To protect themselves, the police are forced to take on masks of their own. To the producer, the issues of race and policing felt like "the equivalent of the nuclear standoff between the Russians and the United States" in 2019.
---
(Photo by HBO)
Click for full image (new tab)
Of course, with protagonist Angela Abar (Regina King) – a wife, mother of three, and lead detective in Tulsa Police Force – taking part in masked law enforcement, the issue of institutionalized white supremacy may not seem as clear-cut as it otherwise might be, but Lindelof said "those contradictions … were things that we were very aware of in the storytelling, and tried to square to the best of our ability, but there are no easy answers."
As in the Watchmen comic, complex social issues cannot be solved with a faked alien invasion.
"There's no defeating white supremacy," Lindelof added. "It's not going anywhere, but it felt like it was pretty formidable foe."
The series will also examine what it means to wear a mask. As executive producer and episode director Nicole Kassell put it in a recent featurette, Watchmen "explores the complexity of who you are when you wear a mask, who you are when you're not wearing a mask." With characters directly stating opinions like "masks save lives" and "masks make men cruel," it is tempting to see the costume accessory as a metaphor for the gun control debate. But looking back at the Watchmen comic, we're tempted to say the mask — and the anonymity it offers — is more a metaphor for the use of force itself regardless of the tools involved.
But as Irons says in the featurette, "Like all good stories, the truth unwraps itself slowly," so our understanding of the program may be very different by the end of its first season."
Other details we know include the lack of an internet in Watchmen's 2019 and the president who shut down the entire concept: Robert Redford. As Lindelof explained, the Nixon of Watchmen remained in office until his death. Vice President Gerald Ford replaced him, but lost to Redford in 1992. The former actor remains in power in 2019. While the notion contains a satirical jab – just as Nixon's life-long presidency did in the comic book – Lindelof said he plans to use the Redford presidency to explore another powerful idea: a well-intentioned liberal who stayed in power too long.
---
The Cast
Besides King, the cast includes Don Johnson, Tim Blake Nelson, Louis Gossett Jr., Adelaide Clemens, Andrew Howard, Jeremy Irons, Tom Mison, Frances Fisher, Jacob Ming-Trent, and Yahya Abdul-Mahteen II.
Other cast members include Jean Smart, Sara Vickers, Hong Chau, Dustin Ingram, and James Wolk, as well as child actors Dylan Schombing, Lily Rose Smith, and Adelynn Spoon.
In November 2018, word broke that Iron would be playing Adrian Veidt, confirming Lindelof's intent to include at least one familiar character from the comic book. In the teaser, he can be seen mediating on a desk, recalling the Veidt of the comic book. In that story, he was the ultimate perpetrator of the conspiracy the Comedian and Rorschach uncovered. But in defiance of all comic book bad guys, his monstrous plan would ultimately better the world. Well, at least for a time. Rorschach sent his journal detailing Veidt's crime to an extreme right-wing publication – no doubt the reason he becomes a hero among the Seventh Cavalry – its publication seemingly prevented Veidt's utopia from surviving the Nixon Administration.
Meanwhile, Clemens will play Pirate Jenny, a clear reference to the Tales of the Black Freighter comic strip inside Watchmen, which is itself a reference back to the song "Pirate Jenny" from The Threepenny Opera. Smart is playing FBI Agent Angela Blake, who in a former life was the hero known as Silk Spectre. Also, as evidenced from the Comic-Con trailer, Dr. Manhattan will be returning to Earth, though it is still unclear who is playing him.
---
(Photo by HBO)
Also, the earlier teaser suggested a new mirror-masked Rorschach will be on the scene. This appears to be Nelson's character Looking Glass, whose name underscores the anonymity he tries to utilize. In fact, that theme of obscured identity is strong across the television series as the police, militia members, and potential vigilantes alike use masks to hide themselves from opponents and the public at large. Clearly, privacy is on Lindelof's mind. And in a 2019 where both Apple and Facebook trade on their ability to keep user information safe (but don't always succeed), it serves as a good underlying panic in the same way the original comic book traded on the fear of nuclear annihilation.
---
The Reznor/Ross Sound
(Photo by HBO)
Proving the series will be very different from other superhero shows, the musical score will be provided by Trent Reznor and Atticus Ross of The Social Network and Gone Girl. Unlike the often rousing themes of superhero films or even the pulse-pounding tracks of The Flash or Arrow during its action scenes, Reznor and Ross are known for quieter, deliberate work. Fitting for a show that will no doubt eschew the usual superhero fights for something more graphic, harrowing, and pointed. Of course, they are capable of the bigger sweep as well, but one look at the teaser indicates bombastic music will be used in a more ironic way than, say, Avengers: Endgame.
---
The Original Writer Is Not Involved
Unlike many comic book adaptations these days, Watchmen will not feature input or even the approval of writer Moore. The notoriously cantankerous author had a bad run with Hollywood thanks to projects like V for Vendetta and League of Extraordinary Gentleman, leading to him refusing credit on subsequent films and even the money owed to him from those adaptations and sending the profit participation off to artists like Watchmen's Dave Gibbons.
Lindelof told TCA reporters that he tried to reach out to Moore, but was met with the ire the author reserves for all Hollywood types trying to adapt his work. But as the original comic book itself appropriated older ideas from the Charlton Comics, Lindelof felt he was right to follow in Moore's footsteps and appropriate Watchmen for himself.
"I do feel like the spirit of Alan Moore is a punk rock spirit, a rebellious spirit, and that if you told Alan Moore in 1984 or '85 or '86, 'You're not allowed to do this because Superman's creator or Swamp Thing's creator doesn't want you to do it,' he would say, 'F— you, I'm doing it anyway,'" he explained. "I'm channeling the spirit of Alan Moore to tell Alan Moore, 'F– you, I'm doing it anyway.'"
---
Release Date
(Photo by HBO)
The nine-episode series will debut at 9 p.m. on Sunday, October 20. Considering the sort of passion Watchmen inspires from its fans – look at any discussion thread about Snyder's film version or DC's decision to make Watchmen prequel comics in 2010 – it is likely the series will become one of the most talked about comic book–based projects of 2019.
Watchmen will premiere Oct. 20, 2019 on HBO.
Updated Sept. 3 with release date.
---
Like this? Subscribe to our newsletter and get more features, news, and guides in your inbox every week.
(Photo by @ Focus Features)
Looking for some truly erotic cinematic experiences? Try our list of 150 Erotic Movies, ranked worst to best. Here, we're celebrating the bad stuff – the misguided, unintentionally hilarious, and unbelievably awkward; the movie sex scenes that tried to get us hot under the collar but just left us scratching our heads. From earnest attempts at kink to moments of classic camp, these are the most unintentionally unsexy sex scenes in the movies. Happy Valentine's Day!
---
---
---
---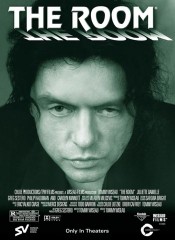 8. The Scene So Nice You See It Twice

Like the rest of the film, The Room's big sex scene is so bad it's great – but it's definitely not sexy. In the scene — which, we should mention, is set to a Skinemax-caliber love song — Tommy showers Lisa's naked body with petals and demonstrates a fundamental misunderstanding of human anatomy by aiming for her… bellybutton, we think? And just in case you missed it all the first time, Mr. Wiseau actually reuses the footage in a subsequent sex scene, because we clearly haven't seen enough of his gyrating posterior.
---
---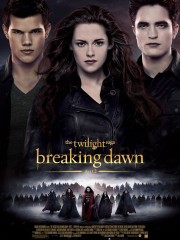 6. Bella and Edward at Home

With Fifty Shades on the list, it's only fair to include a scene from the franchise that inspired it. We're going with Bella and Edward's tastefully lit romp in their new home – mostly for packing in so many bad-movie-sex clichés into so few minutes. There are the beautiful shots of closing eyes and arching necks, a close-up of a (beautiful) bed sheet being tightly gripped, that (beautiful) Feist song giving everything a sense of drama, and it all ends with them chilling in front of a roaring fire. (Minus points for the absence of a bearskin rug; bonus points for featuring literal sparks flying off of Bella's face at one point.)  
---
---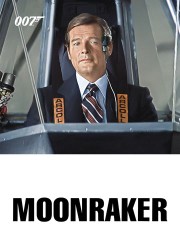 5. Bond Goes Zero Gravity

We're not going to lie: We chuckled during this one, a lot; there is enough very dated double entendre in this single scene to fuel another three Austin Powers sequels. ("I think he's attempting re-entry, sir!"). There is something spectacularly unsexy about fornication without gravitation, though, no matter how hard the straining violins and soft lighting try to tell us otherwise. If the physical impossibility of it all wasn't bad enough, a room full of folks are watching on back at mission control.
---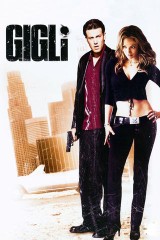 4. "It's Turkey Time"

It takes a lot to make a scene between official Very Hot People and onetime real-life couple Ben Affleck and Jennifer Lopez unsexy, so we're giving writer-director Martin Brest extra points for this one. The immortal line, "It's turkey time, gobble, gobble," uttered by J-Lo in an effort to seduce Affleck, is enough to have us canceling Thanksgiving forever. Or at least for 2003.
---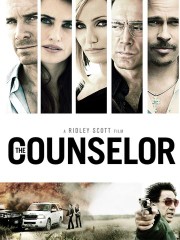 3. The Yellow Ferrari

In The Counselor, Javier Bardem's Reiner tells The Counselor (Michael Fassbender) that he'd "Like to forget about Malkina f—-ing my car." So would we. Five years on, we're still not sure what possessed writer Cormac McCarthy and Ridley Scott to come up with the idea of Cameron Diaz straddling a Ferrari's windshield until climax, let alone what possessed them to write the scene, shoot it, set it to music, and not edit it out of the final movie. Perhaps this movie needs that rarest of things: a Ridley Scott directors' cut that would make it shorter.
---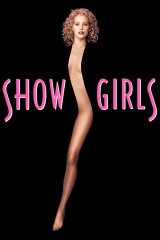 2. Nomi, Zach, and the Pool 

Apologies to our employer, because the sites you have to hit up to watch this scene in full are… well, we will be scrubbing our browser history for eons. And don't bother seeking it out yourself. Far from being particularly sensual or erotic, this scene featuring Kyle MacLachlan's Zach and Elizabeth Berkley's Nomi making wild, splashy love in a pool is mostly just confounding. How is she doing that? And why are they doing this? And why am I laughing at everything they're doing together?
---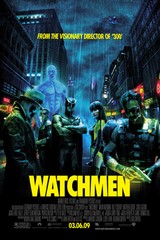 1. "Hallelujah"

As anyone who has ever watched a televised talent competition will tell you, Leonard Cohen's "Hallelujah" has been subjected to its fair share of abuse over the years. Nowhere, though, has the song been more thoroughly beaten up than in this scene from Zack Snyder's Watchmen, an otherwise fascinating superhero flick that has its hardcore defenders. What was a powerful moment in the graphic novel is laughable here, as Nite Owl (Patrick Wilson) and Silk Spectre (Malin Akerman) trade grunty-faces in their steampunk binoculars-looking sex pod all while the booming voice of Cohen… booms. Just when you think it can't get any worse, the pod shoots flames at the moment of climax.
---
Disagree, passionately? Let us know in the comments, and share your favorite so-bad-they're-good movie sex scenes. 
(Photo by Cara Howe / Netflix)
Regina King is no stranger to drama. She won two Emmys for American Crime and was part of the ensembles of Southland and The Leftovers. Her latest show, Seven Seconds, may be her most harrowing work yet — at least until she appears in Damon Lindelof's HBO adaptation of Watchmen.
On Seven Seconds, King plays Latrice Butler, a mother whose son Brenton (Daykwon Gaines) is injured in a hit-and-run by a police officer (Beau Knapp). With Netflix vying for Emmy consideration for their dramatic series, King spoke with Rotten Tomatoes by phone about why  Seven Seconds was her toughest role yet.
But first, King shared her near-total conversion from on-the-air television. Find out what's on her DVR and streaming queues, and the one thing she makes an exception for on live TV.
---
WHAT IS APPOINTMENT VIEWING FOR YOU?
(Photo by Ezra Shaw/Getty Images)
I am totally converted. I do not do any appointment TV unless it's a playoff game or a game final.
---
WHAT SHOWS ARE ON YOUR DVR?
(Photo by Pari Dukovic/FX)
Oh, I know what's on my DVR that I have not watched yet: [American Crime Story: The Assassination of Gianni] Versace. That is all queued up and ready for me to watch all of them. I have not seen one, so that's going to be one of those over-at-four-o'-clock-in-the-morning nights.
---
WHAT IS IN YOUR STREAMING QUEUE?
(Photo by Aleksandar Letic)
So much. I want to see Ibiza. That's on my radar to watch. I haven't seen the last two Dave Chappelles, so that's on there, and Chris Rock's Tamborine is one that I want to see. Obviously, I'm in this space where I want to see comedies and things that will make me laugh. I've been doing TV lately that is so heavy that something light, comedies are the things I'm looking forward to. Another Netflix show I like is Atypical. I've only watched three episodes, and I haven't finished that one. That's a really good show. It's funny and it has a little emotional weight to it which I dig. My son turned me onto it. There's another one my son turned me onto that I've watched just the first two episodes which I thought was genius, it's a cartoon called Big Mouth. I thought that was just awesome.
---
WHAT'S COMING SOON THAT YOU CAN'T WAIT FOR?
(Photo by JoJo Whilden/FX)
I cannot wait for the new season of Power. It's starting any day now, and I'm also excited about that new show Pose.
---
(Photo by JoJo Whilden / Netflix)
Fred Topel for Rotten Tomatoes: I'm sure you'd hoped for a fourth season of American Crime, but when there wasn't, was it nice to find another show that really had something to say?
Regina King: Yes, absolutely. When I came onto Seven Seconds, I only came on for a season. This story is a one-off story. It was never something for me that was supposed to continue. That story was a story that I felt needed to be told. Some people may feel like it's a told-again story, but unfortunately, this is who we are as an American culture. It's unfortunate, but for me, the storytelling that is not scared of holding a mirror up is fascinating for me as an artist.
---
(Photo by JoJo Whilden / Netflix)
RT: Is there a specific episode you're submitting for Emmy consideration as an example of your most powerful work?
King: Oh my gosh, I have not gone back to watch the shows, because it was so emotional that I can't go back to watch. It's already hard for me to watch myself, because as an actor, the times I've watched things that I've done, I always feel like, "I wish I would've made this choice. Oh, I know I did a better take than that. Why didn't they use that?" I find myself in this space of shoulda/woulda/coulda and that really is ridiculous. That's just crazy thinking, but because I do that, I tend to not watch things that I've done, unless it's just something that's really specific to the press tour, and I need to really know it very well. This one, even if it was specific to the press tour, it was such an emotional place to live for six months that I just can't go back there. I just can't.
---
(Photo by Warner Bros./courtesy Everett Collection)
RT: Is Watchmen going to be that emotional for you?
King: Damon Lindelof is so brilliant. It is going to be emotional in another way, but I don't think in that way. Because I'm a mother — I'm a mother of a son — I know what it feels like just when your son goes out to a party. If they're five minutes after curfew, I'm looking at the clock nervous. That alone, I think a lot of parents can relate to that. That's why [Seven Seconds] was such a raw place for me to be, but Watchmen is going to have some emotion for some different reasons that I can't say because Damon is so brilliant. He is doing some things in this show that, if it has been done before, I haven't seen it.
RT: They haven't said who you're playing yet, but what is it like to play a new character in the Watchmen world?
King: Well, I start on Monday, so so far we have just been going through all the wardrobe design and all the different things that come along with developing who the woman I'm playing is. I am being very careful, because I am not messing up anything. I'm still so honored that Damon is calling on me again. I just want to show up and show out.
RT: Does reading the comic book help when it's a new take on Watchmen?
King: I am not reading it. Damon's asking for me to wait and read it after we finish the first season.
---
Seven Seconds is now streaming on Netflix. Lindelof is shooting the Watchmen pilot for HBO.
With Justice League hitting theaters this Friday, we explore DC's long history at the movies by ranking their 29 theatrical superhero films best to worst by Tomatometer!
As Wonder Woman gets added to the heap of superhero movies from DC and Warner Bros. throughout the years, here's your chance to rank them as you see fit from the list below, which featuring each theatrical movie's Tomatometer score, audience rating, and critics consensus!

This week on streaming video, we've got an Oscar-nominated drama, an animated treat, a couple of fascinating documentaries, and a darkly comic thriller on Netflix and Amazon Prime, as well as some beloved classics, some prime television, and a few new films on FandangoNOW. Read on for the full list.
---
New on Netflix
---
---
---
---
---
New on Amazon Prime
---
---
New on FandangoNOW
---
---
---
---
---
---
---
---
---

Click to Page 2 to see the availability of Kick-Ass, Dredd, 300, and the Superman, early Batman and Men in Black franchises, plus more!

Peter G. Travers knows his digital effects: he's worked on the first Harry Potter, The Lord of the Rings and the Matrix, and most recently supervised many of the key effects sequences on Watchmen. We spoke to Travers about the movie's most difficult visual challenge –creating a realistic Dr. Manhattan — and talked about the future of synthetic characters more human than human. (Correct: he also worked on Blade Runner: The Final Cut.)
What was the biggest challenge of the visual effects on Watchmen?
Well the main one was Doc [Dr. Manhattan]. That was the biggest challenge, but we knew that up front. So we certainly dedicated a lot of time to making that work. A lot of it's just about providing an environment where you can create good CG — when you have CG that you're uncomfortable with, it's typically because the environment is not right. With Doc we knew really early on that that's the thing we needed to focus on, so before we started shooting a lot of planning went into how we were going to shoot Doc; and all of that just tremendously paid off in the end. Without that, if all we were being handed were plates with nobody in the scene, it wouldn't have looked nearly as good.
Because Billy was actually in the scenes, on set.
In almost every single shot — like, about 99 per cent of the shots. There were a few shots where he was gigantic where we had to make it up — Billy couldn't scale himself, which was fortunate for him [laughs]. But almost every shot — and any interaction. That was the trick of the whole thing. There's something in that you're getting the actor Billy to act within the environment; you're getting the actors to react to him. The real trick with all of it is the light suit we developed for Billy, so that he could cast light into the scene and that light would change as he moved. He literally had 2000 LEDs sewn on to his suit. It kind of started as a motion-capture suit, and then Company Global Effects sewed in the LEDs from helmet to gloves to the rest of the body to the soles of the shoe.
So the light would reflect on the rest of the scene?
Yes. In particular, there are some key moments, like the love scene with Silk Spectre when he replicates himself, where you can actually see when his hand is moving across her face. It's like with anything with light in the scene — even if you're not physically seeing the light source, you're seeing what the light source is doing.
There were early — probably silly — rumours that Manhattan's underwear was added. Did you have any concerns with the nudity of the character?
Well, it's the way it was written by Alan Moore, in that the character's losing his touch with humanity. At first he wears a kind of body suit and then it turns into shorts, and by the end he's walking around completely naked. It's like, if a character's losing his touch with humanity, would he even care about wearing clothes? It's a tough thing for an American audience to deal with. In America, we're completely fine with people's heads getting blown off, but the minute we see naked genitalia we have a problem with that. So it was a tough call, I think, whether people would embrace it or not — but the whole thing was that it was important to the character; to say, "If Superman had really existed, what would he really be like?"
Did you consult with Dave Gibbons on the visuals?
Yeah, he was there on set, but not every day. I guess it's a little unfortunate that Alan Moore rejected it because I think Zack actually did a really good job of replicating the comic book. Zack really got what the story was about, so it's surprising that Alan Moore kind of rejected the whole thing — but I think he got burned on other movies.
Looking over your CV — you've worked on Spawn, the first Harry Potter, The Two Towers, Matrix Reloaded — what do you think has been the major change in CG during that period?
The major change is that we need to do a lot more for less. I think budgets have gotten a lot tighter than what they were, and in a way we have made it harder on ourselves by coming up with these advancements and always succeeding and I guess it's almost treated like, "Oh it'll be fixed in post and you guys will make it work". But I can see that the one thing for Watchmen that was kind of a reminder to me was that the set up makes or breaks the CGI in the film. If you don't get what you need from the environment — whether it's a big effect or a character — it's not gonna work.
It's like with Dr. Manhattan. To me, the digital human, there's a lot of technology out there that's been there for a little while, but it's gluing it all together and giving yourself an opportunity to put it all together to make it work. There's so many different aspects to Dr. Manhattan: we put peach fuzz on him, we had to put hair all over his body and in most shots you wouldn't see it — 'cause I'm talking about the little tiny hairs, like even on a man's cheek. When you light someone in a movie you light them in this kind of three-quarter back-light and you get this bright rim on them. Well that rim on a person's skin is activated by a person's hairs that the light is reaching, even though the skin isn't getting the light. So we're like, "Let's put it on Doc and see what it does" — and after doing some before and afters with him being absolutely hairless and then with a little bit of peach fuzz, it was like, well, the peach fuzz makes him look that much more real.
Next: resurrecting The Crow, cloning John Wayne and locking lips with Harrison Ford — the future of digital actors.
How far do you think CG can go now — with Dr. Manhattan and stuff like Benjamin Button, is there a point where we can have digitally-replicated actors who'll go on performing long after the actor is gone?
I think there will be. It'll come down to the need. Honestly, one of the first needs that came up, that most people forget about, was The Crow. When Brandon Lee died I was at DreamQuest, when they had to finish the shot. I didn't work on the movie but I remember them going, "Oh god what do we do?!" and they patched some other shot together. That was just basic compositing, but nevertheless, the need arose. So that's the thing. If at a certain point there is a demand out there where people think they're gonna really wanna see another John Wayne movie, then we might make a John Wayne. And imagine the Hollywood studios had their actors locked in time, and they had it as an asset; meaning, they can make a movie with the young John Wayne opposite a Clark Gable opposite a Tom Cruise, you know, from different times, merging them together. Could it happen? It's a question of whether or not the audience would embrace it, because it comes from the need or the desire to see it. If the audience is curious to see what kind of movie that would be like, then Hollywood will make it.
But you gotta be careful that you have the money to do it. You don't wanna short change it — you don't wanna have a crappy version of John Wayne out there. And the other thing — getting back to Dr. Manhattan — Dr. Manhattan was essentially an extension of Billy Crudup. Now, you take Billy out of that, or you try to make Watchmen 2 50 years from now when you don't have Billy doing it, well, we're not gonna have a direct reference as to how he moves. And I can tell you that in each and every shot, the ones that are the most successful are the ones that are closest to his performance. Like an eye twitch that we never would have thought of putting it in there, but Billy did it — and every time we added some subtle thing, in a way we weren't expecting, it added to the realism.
So that's gonna be the trick with synthetic humans — what do you get as references? Especially if it's a posthumous thing. If an actor died a long time ago, you're gonna have problems trying to perfect it. If I was to do John Wayne, I'd get someone who looks a lot like John Wayne and have someone impersonate John Wayne and then you'd go in and make it the John Wayne.
Like in Superman Returns with Marlon Brando, didn't someone else perform his lips?
Yes. And that's kind of the methodology, you know. When we did the remake stuff for Blade Runner there was one shot in there—
With Harrison Ford's son doing the mouth double?
Yes. That's the process. That's intelligent solutions. Why not get Harrison Ford's son, who looks similar? It's not perfect, but it's similar, and that gives you so much more of a head start for whatever you're doing, and you can post-augment it.
Getting back to budgets, are budgets getting to a point where they're too high to justify?
I think the cost per shot is getting lower — the demands are getting higher for the dollars being spent. Buit you're right: there's a diminishing returns point. Like, I don't even know what the budget of Avatar is, but I remember before Titanic came out everyone was saying, "My god, how much are they spending on that movie, they're never gonna make their money back" — and it happened to make its money back. But you don't know if you can bank on that every time. That's the thing: your risk is so high when your budget is running so high. You better be damned sure that you're gonna make it all back on opening weekend.
Watchmen is out now on DVD.
Dave Gibbons' revered work in the comic book world stretches back to the 1970s, when he contributed to cult British publications 2000 A.D. and Dan Dare, before illustrating both DC and Marvel series in the early '80s and collaborating with writer Alan Moore on the seminal Watchmen — the graphic novel that upended the genre. As the film adaptation of Watchmen arrives on DVD, we asked this inherently cinematic artist to name his five favorite films. On the spot. "I wish I had time to prepare this," he protests. "Okay, this is absolutely off the cuff… "


I generally like very visually striking films. I love a lot of Stanley Kubrick's films. I would have to say Dr. Strangelove, which of course has got resonance in Watchmen. It's a favorite movie of mine.




Apocalypse Now is a favorite movie of mine. Again, there are kind of Watchmen resonances there.




For a slightly off beat one, you know sometimes you see a movie and you think, 'That's a really good movie — why did I never ever hear of that?' A movie called Grosse Pointe Blank, which is an incredible movie.




I really actually liked this one. There's a thing with genre movies and science fiction movies that number two is the charmed; two seems to be the best. I loved Terminator 2. I think of all those kinds of movies, that has to be my favorite 'blowing big shit up' kind of movie. How many is that so far?
The Reader (2008, 62% Tomatometer)




So I have to think of one more? Okay, I'll say that on the plane coming here I saw The Reader and I thought that was an amazing film, a very affecting film dealing with an almost overfamiliar subject but in an almost novel and emotional way. That's my current favorite movie.
Read RT's full interview with Dave Gibbons, in which he looks back on his experience with Watchmen and shares his thoughts on the film.