Romantic comedies often rely on a specific formula to dole out warm fuzzy feelings and fantasy wish fulfillment, so it's no wonder they're frequently dismissed as disposable fluff. Sometimes, though, that's exactly the sort of undemanding entertainment you're in the mood for, and when that mood strikes, there's nothing quite as satisfying as some familiar comfort food, even if it amounts to empty calories. This isn't to say all rom-coms are bad; some of the best movies ever made fall into the genre. But we all have our guilty pleasures, and as Valentine's Day rolls around, we invite you to bask in some personal favorites that, for one reason or another, failed to enrapture the critics. Snuggle up with your dearly beloved — or a gallon of your favorite ice cream — for these Rotten rom-coms we love anyway, and let us know what you'd put on the list.
---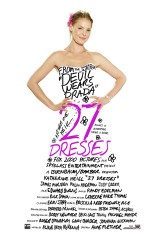 Always a bridesmaid, never a bride… until you fall for a newspaper columnist who writes a piece about your dilemma, that is. This one's got everything you'd expect from the genre — the unrequited love, the wacky sibling, the good-looking red herring, the explosive misunderstanding, the subsequent self-realization and redemption — and it even sort of mirrors the plot of another movie on this list (Runaway Bride). But writer Aline Brosh McKenna (The Devil Wears Prada, Crazy Ex-Girlfriend) infuses the admittedly familiar proceedings with wit and heart, and the world hadn't quite learned to hate Katherine Heigl just yet.

---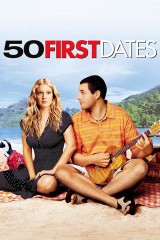 If you need someone to play a guileless sweetheart who rises every morning with a sunny disposition and absolutely no memory of the previous day, you could do a lot worse than Drew Barrymore, who helps ground this Adam Sandler vehicle even as she perpetually suffers a reverse Groundhog Day of sorts. To his credit, Sandler manages to tone it down a notch, and Rob Schneider is great in the only type of role he should ever play: the goofy sidekick. Yeah, it's crude in spots and the high-concept premise is a bit of a stretch, but it's also genuinely charming if you let down your guard.

---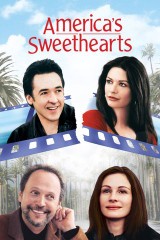 Considering the cast of America's Sweethearts, there probably isn't a more appropriate title for any film on this list. Catherine Zeta-Jones may never have scored anything quite as iconic in the genre as When Harry Met Sally, Say Anything, or half of Julia Roberts' filmography, but the combination of Roberts, John Cusack, and Billy Crystal in an outsized romantic farce set in Hollywood? Come on. It's a little uneven and not as funny as it should be, given the wackiness of its story, but it's got some hilarious bits, and it skewers the industry pretty thoroughly while offering a reason for Cusack and Roberts to combine their rom-com powers for once.

---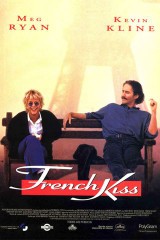 She's the betrayed fiancée on her way to France to win back her lover; he's the gruff, "hygiene-deficient" Frenchman who uses her as an unwitting mule to smuggle the goods he needs to start his own vineyard. Do they bristle at each other at first? Yes. Do they eventually fall for each other? Yes. Does he rush to the airport to declare his love for her? Yes. Is it all wonderful? Yes. Chemistry can go a long way, and in French Kiss, Meg Ryan and Kevin Kline make such a convincing odd couple that it makes up for some of the film's other shortcomings.

---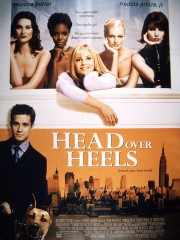 It's reasonable to assume the premise of Rear Window might not make for a jaunty romantic comedy — and a lot of critics would largely agree with you — but there's something to be said about a movie that utilizes a murder (albeit staged) as the catalyst for a meet-cute. Specifically, it's a ballsy move, and it only works becaue Freddie Prinze Jr. is at his heartthrobbiest here and Monica Potter flusters with grace. Mix them together with a bit of action and you've got a Grosse Pointe Blank for the teenage set.

---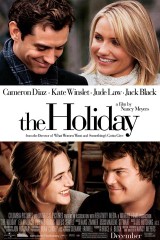 Sometimes, all you need to put a little spark in your love life is a change of scenery. That's the idea behind The Holiday, which stars Cameron Diaz and Kate Winslet as two women from opposite sides of the Atlantic who agree to swap houses for Christmas and end up in relationships (one with Jude Law and the other with Jack Black). It's a simple premise that plays out as you might expect, but it benefits tremendously from its cast, Nancy Meyers' directing, and the kind of earnestness frequently absent from modern rom-coms.

---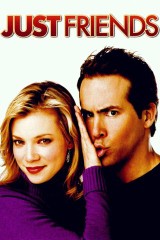 Ah, the friend zone, the relationship quagmire that slowly engulfs and suffocates the best of us before we even realize we're in it. Back in 2005, a pre-Deadpool Ryan Reynolds fled this platonic impasse in Just Friends as Chris, an overweight nerd who returns to his 10-year high school reunion with a slimmer bod and a pop star on his arm, only to find he still has feelings for his childhood crush and BFF (Amy Smart). It's not the first time we've seen this story play out, but Reynolds is in prime goofy-leading-man mode here, and the supporting cast, which includes Anna Faris, Chris Klein, and Stephen Root, is golden.

---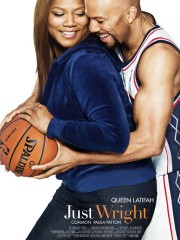 Like a lot of the films on this list, Just Wright fell victim to its own overreliance on genre cliches. Also like a lot of the films on this list, Just Wright is entirely enjoyable if you can look past those cliches. Queen Latifah and Common — two stars previously better known for their musical talents — prove they can hold a film together, and their easy interplay elevates an otherwise predictable film. It also doesn't hurt that the cast is rounded out by people like Paula Patton, Phylicia Rashad, and Pam Grier.

---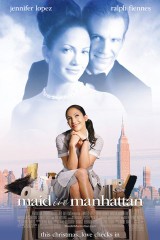 Jennifer Lopez entered the rom-com game a bit later than some of her contemporaries, but films like Maid in Manhattan paved the way for a long career as a big-screen sweetheart that continues to this day. Here she plays the titular hotel housekeeper, who's mistaken for a high-profile socialite by a senatorial candidate (Ralph Fiennes) and begins a romance with him under false pretenses. You can pretty much guess where it goes from there, but thanks to Lopez's bubbly charisma, it's a breezy Cinderella story with a lot of heart.

---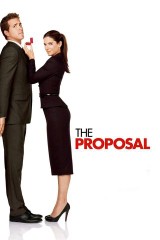 Ask anyone to name their top five underrated rom-coms and The Proposal is likely to make the list. This fan favorite pairs immensely likable stars Sandra Bullock and Ryan Reynolds in a comedy about a publishing exec from Canada facing deportation who makes a deal with her assistant in exchange for his hand in marriage — and the accompanying citizenship status that comes with it. Of course they discover feelings for each other that weren't there before, and it all culminates in a last-minute desertion and a public declaration of love, but with Bullock and Reynolds leading the way and a supporting cast that includes Mary Steenburgen, Betty White, Craig T. Nelson, and a scene-stealing pup named Kevin, it's so much better than it has any right to be.

---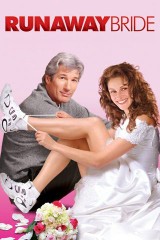 Pretty Woman is widely recognized as the standard-bearer of modern romantic comedies, so it's not surprising that the director (Garry Marshall) and stars (Julia Roberts and Richard Gere) of that film decided to give it another go. Is it as charming? Not exactly, but the familiarity feels like a warm blanket, and Roberts and Gere are such pros that they make it work. The film gets docked a few points for following formula, but that's par for the course here, and at the end of the day, it's just so damn likable that it doesn't really matter.

---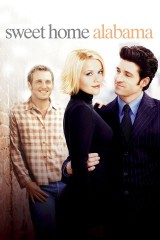 One thing Sweet Home Alabama has over its peers from the get-go is that its central romance takes place between a couple who are already married. There's no awkward first meeting, no getting-to-know-you phase, and no secrets to unravel… save for the fact that Melanie, played by Reese Witherspoon, is hiding her Deep South roots and estranged husband (Josh Lucas) from her new fiancée (Patrick Dempsey). In other words, this is a reconciliation rom-com, which puts a slightly different spin on the proceedings, and it's populated by a killer cast that includes Candice Bergen, Fred Ward, Jean Smart, and Mary Lynn Rajskub, among others. Thanks to that cast — and Witherspoon's effortless charms — the film is tender and funny in all the right ways.

---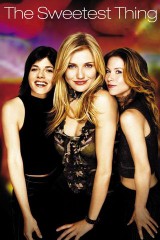 The Sweetest Thing is road-trip rom-com about three club-hopping besties banding together to reunite one of them with the hot guy who got away. It's also a movie that stops midway through for an impromptu musical number about penis size in the middle of a Chinese restaurant. Does it have many insights to offer about love and singlehood? Maybe not, but in a pre-Bridesmaids era, seeing a trio of capable actresses carry a raunchy comedy from the female perspective is something of a revelation.

---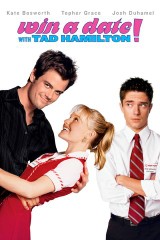 Nothing in Win a Date with Tad Hamilton! is overtly nasty, which is why it endures as a good-natured exemplar of the rom-com genre. Even when Josh Duhamel is playing the cad, he's kind of charming, and you can't help but sympathize with Topher Grace's Pete a little. But it's Kate Bosworth who carries the film on her shoulders with her wide-eyed wonder and makes you root for her every step of the way, no matter who she ends up with. Throw in a great cast that includes Nathan Lane, Ginnifer Goodwin, Sean Hayes, and Gary Cole, just to name a few, and you've got yourself a cute little romance to cuddle up with, even if it sometimes feels like it's just going through the motions.

The 35th annual People's Choice Awards were handed out on January 7, 2009. A complete list of film nominees, with winners in bold, follows below.
Favorite Movie:
The Dark Knight

Indiana Jones and the Kingdom of the Crystal Skull
Iron Man
Favorite Comedy Movie:
27 Dresses

Get Smart
Mamma Mia!
Favorite Movie Drama:
The Secret Life of Bees

21
Eagle Eye
Favorite Family Movie:
Wall-E
The Chronicles of Narnia: Prince Caspian
Kung Fu Panda
Favorite Independent Movie:
The Secret Life of Bees

The Duchess
Miss Pettigrew Lives for a Day
Favorite Action Movie:
The Dark Knight

Indiana Jones and the Kingdom of the Crystal Skull
Iron Man
Favorite Cast:
The Dark Knight

Mamma Mia!
Sex and the City
Favorite On-Screen Matchup:
Christian Bale & Heath Ledger (The Dark Knight)
Shia LaBeouf & Harrison Ford (Indiana Jones and the Kingdom of the Crystal Skull)
Tina Fey & Amy Poehler (Baby Mama)
Favorite Male Movie Star:
Will Smith

Harrison Ford
Robert Downey, Jr.
Favorite Female Movie Star:
Reese Witherspoon

Angelina Jolie
Keira Knightley
Favorite Male Action Star:
Will Smith

Christian Bale
Robert Downey, Jr.
Favorite Female Action Star:
Angelina Jolie

Anne Hathaway
Cate Blanchett
Favorite Leading Man:
Brad Pitt

Christian Bale
Mark Wahlberg
Favorite Leading Lady:
Kate Hudson

Anne Hathaway
Queen Latifah
Favorite Superhero:
Christian Bale (The Dark Knight)
Robert Downey, Jr. (Tropic Thunder)
Will Smith (Hancock)
Source: People's Choice Awards
If you, like many others, opted out of The Golden Compass while it was in theaters, never fear; your chance to watch it at home has arrived. Then again, instead of picking up that or the underwhelming wedding rom-com 27 Dresses, you could go for the wondrous, Oscar-nominated Diving Bell and the Butterfly. More new releases inside.
---
Set in a fantastical alterna-universe with talking bears and animal BFFs, The Golden Compass seemed so promising in its epic story of a young girl battling a sinister organization. And though it's fun to label New Line's costly adaptation of Philip Pullman's series a major disappointment, it nearly doubled its $180 million budget in foreign sales — yet, who knows if any sequels will be made? Now's your chance to catch the Brit fantasy adventure on DVD.
Bonus Features:
Go for the two-disc edition for writer/director Chris Weitz's commentary track (is the Magesterium a stand-in for the Catholic Church?) and a whopping eleven featurettes.
"Always a bridesmaid, never a bride." Whose bright idea was it to turn every single woman's most hated saying into a romantic comedy? James Marsden — who almost never gets the girl — is a reporter who wants to write about the world's busiest matron of honor (Katherine Heigl). Heigl, whose career lows include starring opposite Gerard Depardieu in My Father, the Hero and appearing in the lowest-grossing movie in recent memory (Zzyxx Road, which earned $30 at the box office. Yes, $30.) should have been able to turn her Knocked Up and Grey's Anatomy successes into something more.
Bonus Features:
Four featurettes and deleted scenes come with the release.
Fun fact: 27 Dresses features tons of actually great songs from the likes of Justice, Regina Spektor, Feist, Bloc Party, and Amy Winehouse.
Not so fun fact: None of the above appear on the soundtrack, which is all instrumental.

The Diving Bell and the Butterfly
Now here's a must-see film. Katherine Heigl thinks being single is tough? Try being totally paralyzed, save for one eyeball, and blinking out your memoirs. Such is the real-life story of magazine editor Jean-Dominique Bauby, whose autobiography became the basis of artist Julian Schnabel's incredibly haunting film of the same name.
Bonus Features:
An otherwise standard behind-the-scenes video is especially fascinating with Diving Bell, thanks to the inventive ways Schnabel chose to film from Bauby's first-person perspective (for example, watching doctors sew Bauby's eyelid shut — from the inside!). If you're one to appreciate imaginative filmmaking and cinematography, the bonus menu should be fairly fascinating.
Tomatometer: 68%
Unlike teen dancing flicks Step Up and You Got Served (and more like the excellent Stomp the Yard), this urban tale blends eye-popping choreography with some semblance of plot. Set in Toronto's gritty immigrant ghetto (Who knew Canada had ghettos — or street dancing!) How She Move centers on a female step dancer (the ripped, American newbie Rutina Wesley) who joins a crew to pay for college.
Bonus Features:
Character and rehearsal featurettes are the most spectacular offerings on this release. What, no dance-along tutorial? Put in High School Musical 2 instead.
Tomatometer: N/A
Oh, Dolph Lundgren; what hath time wrought? The heir-apparent to the Steven Seagal-Chuck Norris subgenre of low-budget cheesy action is back again with another direct-to-video film — which we wouldn't normally cover here, but Lundgren is the man: a 6'5″ blonde Swedish blackbelt with a master's degree in chemical engineering who chose a life of cheapo chopsocky stardom making flicks with titles like Hidden Agenda, Direct Action, and now, Diamond Dogs.
Bonus Features:
You can watch a making-of featurette (hey, it's more than last week's One Missed Call offered), but let's get back to Lundgren. Diamond Dogs, besides sharing its name with David Bowie's 1974 glam concept album, is Lundgren's 18th straight direct-to-DVD movie. He hasn't been in a theatrical release since 1996's Silent Trigger. We may never see him on the big screen again.
The failure of Daniel Craig's Flashbacks of a Fool is the big box office story of the week, with the film flopping so spectacularly it didn't even make the top ten.
The film revolves around Daniel Craig's fading Hollywood star Joe Scott, who returns home for a friends funeral and looks back over his life – cue self-obsessed naval gazing from a narcissistic Craig.
Critics were decidedly unsure about the film; many praised the performances and technical aspects, but slammed the general premise, with Little White Lies' Danny Bangs labelling the film "a two-hour whining session" and Empire's Sam Toy describing the screenplay as 'malformed'.
However, maybe marketing was a bigger problem than bad reviews for the film — a silly title, an oblique, talky plot where little actually happens, and having the current James Bond in a role that isn't James Bond must surely have confused the public to such an extent that they gave the film the widest of berths. And good luck to them.
To manufacture a laboured segue, another film with fool in the title made a much bigger splash in cinemas. Fool's Gold — a daft rom-com with genre experts Matthew McConaughey and Kate Hudson playing estranged lovers bought together by a treasure hunt (genius!) obviously tickled audiences' fancies, despite an almost insultingly ridiculous plot and slapdash direction from Andy Tennant (thought of by many as the worst director in Hollywood).
Nonetheless, with the rain pouring down and the threat of a looming recession, it seems our nation's cinemagoers would love nothing more than some perky, sun-drenched, escapist nonsense to get them through these oh-so-troubling times.
That's maybe the reason for another of these weeks' theatrical success stories – Mike Leigh's Happy-Go-Lucky – which came in at number nine in the chart but took by far the highest amount of dough-per-screen. Leigh's optimistic and cynicism-free tale of a school teacher from North London won of the hearts and minds of both jaded critics and audiences – a fact that makes the usually grumpy RT feel warm inside.
In a piece of news almost as heartwarming as the film itself, Son of Rambow came in at second place in the UK box office this week, with the British indie nabbing almost £1million in the first four days.
Set on a long, hot summer in 1982, the film revolves around two 11-year old scamps Will and Carter, who — after seeing First Blood for the first time, decide to film their own sequel with nothing more than a camcorder and, natch, some imagination.
The film has been in distribution limbo for the past year after its triumphant debut at last year's Sundance Film Festival, due to issues surrounding the rights to the real Rambo films. But now it's finally here and it seems a strong advertising push and good reviews (83% on the Tomatometer, compared to Rambo's 32%), has seen it rocket up the charts. Empire's Dan Jolin summed up the critical consensus by saying: "If you only see one Rambo movie this year, make sure it's this one."
In fact, the film would surely have come in at number one had it played on more screens. Instead 27 Dresses, (which played on over 150 more theatres than Rambow), is still grimly hanging onto top spot, despite taking in almost 50% less cash than last week.
Meanwhile sweaty Karate Kid-meets-Fight Club-alike Never Back Downalso made a healthy opening debut this week, coming in at fourth place. Reviewers generally scorned this lightweight effort, with the movie's laughable homoerotic undertones and checklist of clichés arousing particular critical ire. Greg Kirschling of Entertainment Weekly fame even branded the film as, "yet another product that makes you feel bad about today's youth culture." Sadly however 'Grandad Greg' and his ilk couldn't stop the cool kids pouring into cinemas though, and the film made a healthy £840,000 over four days.
Two of the talents who became Hollywood Hot property after the success of Knocked Up last year fell flat on their faces with their latest offerings this week, but apathy at UK box office still ensured the Judd Atapow-produced Drillbit Taylor and the Katherine Heigl-starrer 27 Dresses broke into the top ten.
Last week, the combination of a spate of childrens' film getting their release and nippers taking a well-earned holiday ensured big takings for The Spiderwick Chronicles, Horton Hears a Who and Step Up 2 the Streets.
However, with the munchkins safely back at school, this Spring's disappointing box office performance resumed with audiences choosing to avoid most of the fare on offer — giving Fox's 27 Dresses the chance to nab top spot.
The film casts Hollywood's Next-Big-Thing Katherine Heigl as Jane, who has been the bridesmaid 27 times, but sadly never the bride. Will she find happiness and the man of her dreams? Most critics decided they couldn't care less, with only 39% of them giving the film a positive review. Reviewers scorned the frothy, cheesy storylines and lamented gifted comedian Heigl's decision to star in such routine fare. Cath Clarke of the Guardian summed things up: "What a maddening waste of Katherine Heigl this insipid romantic comedy is."
Still, it was the only rom-com released this week, and thus thousands of listless, bored couples flocked to cinemas, maybe shared a meal at Pizza Hut beforehand, and sat through one-and-a-half hours of inoffensive fluff before returning home to the suburbs.
Drillbit Taylor received similarly awful notices — with not enough laughs and even mean-spiritedness among the many faults levelled at the film. The premise, which revolved around Owen Wilson's low-budget bodyguard – hired by school kids to protect them from the playground bully – appeared ripe in comic potential, but that seemingly evaporated on the way to the big screen.
The film is Atapow's first critical and commercial failure since he broke throw to the mainstream last year, with the film making only just over £700,000 this week, bringing it in at a lowly 5th place. Paramount wont be pleased.
The annual convergence of the Valentine's Day and Presidents' Day holidays has lead to a unique situation this year as studios are all releasing their wide openers on Thursday hoping for strong five-day starts for their pictures. The two effects-filled movies heading up the charge are Fox's science fiction actioner Jumper and Paramount's fantasy adventure The Spiderwick Chronicles attacking over 3,400 theaters each. Buena Vista counters with its dance saga Step Up 2 The Streets while Universal offers the romantic comedy Definitely, Maybe.
With something for everyone, and the two holidays giving a boost to overall moviegoing activity, the North American box office should be robust this weekend although it may not be able to match the record-shattering frame from a year ago. The last time Valentine's Day fell on a Thursday was in 2002 but all five wide releases that year had traditional Friday bows. This time studios felt no need to leave business on the table on the typically strong love holiday so openings were scheduled a day earlier.
Fox has a savvy way of taking subpar films not loved by critics and selling them successfully to the ticket buying audience. The success of recent films like Alvin and the Chipmunks, 27 Dresses and Meet the Spartans is proof. The studio is hoping to make the magic work again with the new actioner Jumper which tells of teleporting men who face off against an elite group set to destroy them. Former Jedis Hayden Christensen and Samuel L. Jackson star in the PG-13 pic directed by Doug Liman (The Bourne Identity, Mr. & Mrs. Smith). Teens and young adults are the target audience here with males likely to slightly outnumber the gals.
The Presidents' Day frame is often used by studios to launch effects-driven sci-fi films and audiences always turn out. Last year saw Ghost Rider bow to $52M over four days, Constantine opened to $33.6M in 2005, and Daredevil debuted to $45M in 2003. Jumper will play to most of the same people, however it boasts less starpower and its literary source is not as famous. Plus it faces more competition for the action audience with Spiderwick taking away some of the younger crowd and Fool's Gold stealing away some women and adult couples.
Jumper lacks the goods people expect from a solid sci-fi flick and Christensen proves once again that he's no leading man so lukewarm buzz from first-day audiences on Thursday may water down some of the weekend rush. But a strong marketing campaign will get the upfront audience to show up this weekend before the large declines set in. Invading 3,402 theaters, Jumper could open to around $30M over four days and $35M over five days.

Hayden Christensen in Jumper
With virtually no other options for the family audience this weekend, Paramount and Nickelodeon Movies hope to have a clear shot at reaching their target audience with the PG-rated fantasy pic
The Spiderwick Chronicles
. Based on the best-selling books, the effects-driven film aims to connect with kids over a weekend that is typically a good one for that crowd. Don't expect
Harry Potter
numbers here, but
Spiderwick
could appeal to the same people who powered Disney's
Bridge to Terabithia
to a $28.5M launch a year ago over the four-day holiday session.
The studio has given an extended marketing push to the film and fans of the books are likely to be curious as to how the leap to the big screen was made. Reviews have been generally positive so that should help persuade parents to give a green light to a trip to the multiplex this weekend. Enjoying the widest release of all new flicks with 3,847 theaters, The Spiderwick Chronicles might premiere with roughly $24M over four days and a five-day haul of $27M.

Freddie Highmore and friend in The Spiderwick Chronicles
In the summer of 2006, Buena Vista scored a surprise hit with its low-budget teen dance drama
Step Up
which grossed a hefty $65.3M after its $20.7M debut. So no one is surprised that the sequel bug hit this pic resulting in
Step Up 2 The Streets
which will aim for the same teenage and young adult crowd. Rated PG-13, the new installment will have a built-in audience to tap into which will help it at the box office this weekend. Add in that virtually all students have a long weekend away from school and the potential becomes big. However
Streets
is not surrounded by the excitement that the first film brought with it for the target audience. For these types of films nowadays, lightning strikes once at the box office and future revenue comes from direct-to-DVD sequels. Plus
Channing Tatum
who became a big star with teen girls thanks to the first film, is not starring this time. Disney is trying a theatrical approach and is using today's hottest urban music to keep the franchise relevant and hip. Ethnic youth may contribute some solid numbers.
Step Up 2 The Streets
will break into 2,470 locations and may gross around $15M over the Friday-to-Monday period and $18M over five days.
Step Up 2 the Streets
Van Wilder himself
Ryan Reynolds
stars with a little miss full of sunshine
Abigail Breslin
in the new dramedy
Definitely, Maybe
which will target female audiences over the long weekend. The PG-13 film finds the actors playing a father-daughter pair examining the dad's love options with various women. Universal's Valentine's Day offering lacks the starpower to become a big hit and competition will be quite tough given all the other options already out there for adult women. Reynolds is more known for male-skewing comedies so selling him in a chick flick could be a stretch. Debuting in 2,203 theaters,
Definitely, Maybe
might take in about $8M over four days and $10M over five days.

Abigail Breslin and Ryan Reynolds in Definitely, Maybe
Last weekend's top choice
Fool's Gold
should see a sizable drop thanks to not-so-great word-of-mouth and ample competition from new releases. But the holiday frame will help cushion the blow. Look for the four-day tally to drop by about 30% from the three-day opening weekend figure to about $15M. That would give the Warner Bros. adventure flick $42M after 11 days.
Martin Lawrence's comedy Welcome Home Roscoe Jenkins could see a similar decline due to similar reasons. Both sophomore comedies have earned a troubling C+ average grade from over 1,000 users of Yahoo Movies. Universal's family reunion pic may drop by 30% and grab about $11.5M over the Friday-to-Monday session boosting the 11-day total to $31M.
Hannah Montana & Miley Cyrus should continue dropping fast at the box office but with all the loot it has already taken in, future grosses are just Disney gravy. The 3D concert pic may tumble by 50% to roughly $5M across four days and lift the stellar cume to $60M. After the third week, the numbers should shrink as U23D expands into many of the same Hannah auditoriums on February 22.
LAST YEAR: The Presidents' Day holiday weekend box office was on fire as five new releases injected a stunning $122M in business into the marketplace over the four-day span. Nicolas Cage led the way with the comic book flick Ghost Rider which bowed to $52M over the long weekend for Sony on its way to $115.8M. Disney posted muscular results in second with its new fantasy pic Bridge to Terabithia which opened to $28.5M over the Friday-to-Monday session leading to a $82.3M final. Eddie Murphy's comedy Norbit dropped from first to third with $19.9M. Debuting behind it were the romantic comedy Music and Lyrics with $15.9M and the Tyler Perry pic Daddy's Little Girls with $13.1M. Final grosses reached $50.6M and $31.4M, respectively. Bowing in sixth was the thriller Breach with $12.3M on its way to $33.2M.
Author: Gitesh Pandya, www.BoxOfficeGuru.com
Hollywood plays the race card this weekend opening a pair of star-driven comedies, one for white moviegoers and the other for black audiences. Matthew McConaughey and Kate Hudson get the wider release with the romantic adventure comedy Fool's Gold while debuting in 741 fewer theaters is Martin Lawrence's family reunion laughfest Welcome Home Roscoe Jenkins. Adding to the mix is the standup comedy concert pic Vince Vaughn's Wild West Comedy Show which will also try to tickle funnybones from coast to coast. Not all three films will get to laugh all the way to the bank.
Five years and one day after their date flick How To Lose A Guy in 10 Days became a number one hit, McConaughey and Hudson reteam for Fool's Gold. Directed by Andy Tennant (Hitch, Sweet Home Alabama), the PG-13 picture tells of an ex-couple that must band together to find sunken treasure. The Warner Bros. release looks like a winner on paper. Take two stars with a proven track record, put them in a film that combines romantic comedy with action adventure, and hefty grosses from both genders should come rolling in. The marketing has certainly been pushing all the right aspects trying to sell this as a Romancing the Stone for today's twentysomethings and thirtysomethings.
But the film's poor execution will be a major liability in the long run. Reviews have been among the worst of any film in this new year. Since Fool's Gold will play to an over-25 crowd, the thumbs down from critics could have an impact. Bad word-of-mouth will certainly kick in after this weekend and hurt future weeks. Then again, critically-panned comedies packed with big stars usually sell pretty well with the paying public. Gold will play to the same crowd that powered 10 Days to a $23.8M bow and McConaughey's 2006 rom-com Failure to Launch to $24.4M. Both skewed female and heavily white. The actor's latest offering could open in the same neighborhood but should suffer weaker legs. Opening in 3,125 theaters, Fool's Gold may bow to about $23M.

Hudson and McConaughey in Fool's Gold
Moviegoers not up for Matt and Kate's excellent adventure can spend the weekend with Martin Lawrence and his lively family in the Universal comedy
Welcome Home Roscoe Jenkins
. Directed by
Malcolm D. Lee
(
The Best Man, Undercover Brother
), the PG-13 film packs ample starpower into one film with co-stars
Cedric the Entertainer
,
James Earl Jones
,
Michael Clarke Duncan
,
Mike Epps
, and
Mo'Nique
. Four of the stars come from a standup comedy background which only raises the volume in the laughter department. The film finds Lawrence playing a self-help guru and talk show host in Hollywood who returns to his Georgia home to reunite with the family he left behind.
Roscoe Jenkins will pull in most of its business from the African American audience. Turnout should be robust given the starpower. Sure the family reunion story has been done a hundred times, but moviegoers will want to see all the big names under one roof giving them two hours of laughs. In the right film, and when surrounded by other marquee stars, Martin Lawrence is still a big draw at the box office. His comedy sequel Big Momma's House 2 opened to $27.7M around this time of year in 2006.
Plus with this weekend's Top 20 set to offer no other films led by black casts, direct competition will be minimal. The Ice Cube comedy First Sunday debuted to $17.7M a month ago and Martin and gang could do better. Reviews will not be very good, but that should not matter much. The only limiting factor will be the theater count. Debuting in 2,384 locations, Welcome Home Roscoe Jenkins could collect around $20M this weekend.

Martin Lawrence in Roscoe Jenkins.
For those who like their laughs purely from standup comedians on stage, Picturehouse releases
Vince Vaughn's Wild West Comedy Show
. The R-rated pic follows the Hollywood star and a group of comics on the road during their 2005 tour. Hannah Montana and U2 have had great success with their concert films over the last two weeks. But
Wild West
lacks the music and the 3D element that helped to make those two score at the box office. Most of the successful standup comedy hits at the box office have been from African American funnymen so Vaughn's experiment does not have a proven formula to follow. Plus none of the comedians are big stars which is why Santa's brother had to include his name in the title in order to grab the attention of potential ticket buyers. Most will probably wait for the DVD which is sure to have some unrated bonus material. Rolling into about 800 theaters,
Vince Vaughn's Wild West Comedy Show
could take in roughly $3M this weekend.

The marquee says it all.
Miley Cyrus
rocked her way to the top of the charts last weekend with her
Hannah Montana
concert pic which opened to a scorching $31.1M with $15 tickets resulting in more than two millions admissions. The fan fever has spilled over into the midweek period as Monday and Tuesday grosses remained red hot with takes of $3.3M and $2.9M, respectively. A full-week tally of about $42M seems likely and with Disney extending the run of the film, more wheelbarrows will be needed to haul away the green. Still, most fans planned ahead of time to see
Best of Both Worlds
during the first week since it was promoted aggressively as a one-week-only run. Parents may hesitate to shell out more of the pumped up ticket prices for a second helping. Sales could fall by 45% to about $17M which would push the ten-day cume to an amazing $59M.
The Eye settled for a decent second place finish over the Super Bowl frame and like most fright flicks, should not enjoy a good hold on the second weekend. The new menu of comedies won't provide too much competition so a decline of 50% would leave Lionsgate with about $6M lifting the total to $21M after ten days.
Fox's female-skewing comedy 27 Dresses will take a direct hit from Matt and Kate's reunion. Look for the Katherine Heigl film to fall by 40% to $5M for a 24-day score of $64M. Playing to a slightly different audience, Rambo took a sizable blow over the Super Bowl frame and should see its drop stabilize to 50%. That would leave the ultraviolent Lionsgate sequel with $3.5M putting the overall cume at $36M.
LAST YEAR: Following soon after his first-ever Oscar nomination for Dreamgirls, Eddie Murphy rocketed to number one at the box office with the powerful $34.2M debut for the comedy Norbit. The Paramount release went on to gobble up $95.7M domestically and about $160M worldwide. Opening in second with a respectable $13.1M was the thriller Hannibal Rising which went on to gross $27.7M for The Weinstein Company. The previous weekend's top two films followed, but switched their order. Universal's Diane Keaton comedy Because I Said So held up well and grossed $9.2M while the horror pic The Messengers fell harder and took in $7.2M for Sony. Rounding out the top five was the unstoppable holiday hit Night at the Museum with $5.8M in its eighth frame.
Author: Gitesh Pandya, www.BoxOfficeGuru.com
While Brady and Manning duke it out in Phoenix, the $15 movie ticket aims to conquer the multiplexes over Super Bowl weekend. That's the admission price that theaters are charging moviegoers that line up for Disney's Hannah Montana concert film which opens Friday on a wave of fan frenzy that has given the hot pic event-film status with young girls everywhere. But other ladies that got their big break from a television series will enter the weekend race at the North American box office too. Jessica Alba stars in the supernatural thriller The Eye while Eva Longoria Parker headlines the comedy Over Her Dead Body. Guys will be tossed their own entry in the form of the nature comedy Strange Wilderness. Disney and Lionsgate will be the studios competing for the box office trophy as Sony's seven-year streak of ruling Super Bowl weekend will come to an end.
Tween girls who couldn't get their parents to shell out a grand for a scalped ticket for Hannah Montana's live concerts can now cough up a Hamilton and a Lincoln and see the big show at their local multiplex. Disney goes 3D for its special one-week-only engagement of Hannah Montana & Miley Cyrus: Best of Both Worlds Concert which aims to capitalize on the immense fan base for the Disney Channel superstar. The G-rated musicfest will play mostly to girls but should lure in nearly 100% of its target demographic with what has become a major event film for lovers of all things Hannah. With a trim 74-minute running time, theaters will be able to squeeze in six showtimes per day to maximize their revenue. School teachers nationwide may have to brace for record high absenteeism on Friday.
The Hannah Montana phenomenon has become a cash cow for the studio. Thanks to last year's live concerts which sold out within minutes, fans have wasted no time in pre-buying their movie tickets for Best which has been a top seller all through December and January. Fandango.com reported on Wednesday that the film accounted for a whopping 91% of all tickets purchased with over 1,000 showtimes already sold out coast to coast. Rival MovieTickets.com stated that Best has already joined its all-time top ten list of pre-sales ranking alongside tentpole sequels from franchises such as Harry Potter and The Lord of the Rings. Helping Montana-mania at the box office will be those increased $15 ticket prices which will allow the overall grosses to swell.
Best of Both Worlds could very well be one of those box office surprises that exceeds all expectations thanks to intense demand plus brilliant marketing and distribution. This could be a Borat-type weekend when the film with the fewest theaters actually beats out all of its competitors for the top spot. In fact the numbers could climb really high if parents join their daughters for the show, or if repeat business kicks in with fans seeing the film multiple times since it will only be on the big screen for seven days. The Super Bowl should not be much of a distraction since young females are typically the quadrant least interested in the big game. Hitting the stage in 683 movie theaters with digital 3D facilities, Hannah Montana & Miley Cyrus: Best of Both Worlds Concert could open to about $17M this weekend.

That Hannah Montana movie.
Jessica Alba
won't be singing on any stage but the pregnant actress will hit the big screen for the fourth time in eight months with Lionsgate's new supernatural thriller
The Eye
. A Hollywood remake of the hit Hong Kong horror flick about a blind woman who sees frightening visions after an eye transplant, the PG-13 film should play to genre fans everywhere over a weekend that welcomes scary movies. Openings for recent fright flicks over Super Bowl weekend include $14.7M for last year's
The Messengers
, $21.6M for 2006's
When A Stranger Calls
, and $19M for
Boogeyman
in 2005. All were Sony releases. All opened at number one. That studio's Screen Gems unit and Lionsgate are the two industry leaders when it comes to mining riches from horror films.
Although there are no other major horror flicks out there, The Eye will still face formidable competition. Hannah Montana is a very different type of film, but it will take some teen girls out of the picture. Young males also have plenty of other choices out there. But Alba is a decent box office draw despite the weak launch of her last thriller Awake which debuted to only $5.9M. The Eye is in a much better position to find success, though. A scary trailer, a creepy one-sheet, a commercially-friendly rating, and a popular star in the lead all will contribute to a solid debut. The Eye opens in 2,436 locations on Friday and could scare up roughly $14M over three days.

Jessica Alba and friend in The Eye.
Eva Longoria Parker
headlines her first feature film with
Over Her Dead Body
which will target women too old to enjoy a Miley Cyrus concert. The PG-13 pic finds the
Desperate Housewives
actress playing a ghost who haunts a psychic that is falling for her ex-fiance.
Paul Rudd
and
Jason Biggs
co-star in the New Line release.
Body
should skew heavily female and Parker has the potential to one day become a box office draw. But this may not be the vehicle to spark that change. The concept is not very intriguing and mixed reviews will probably keep it from finding a large paying audience. Plus fellow ABC heavyweight
Katherine Heigl
already has a lock on women with
27 Dresses
which has been well received. Opening in 1,977 theaters,
Over Her Dead Body
could debut to around $6M.

Eva Longoria Parker, Paul Rudd and Lake Bell in Over Her Dead Body.
Paramount targets young men with its new comedy
Strange Wilderness
which stars
Steve Zahn
,
Justin Long
, and
Superbad
's
Jonah Hill
. The R-rated film will face many tough challenges in the marketplace such as competition from the Super Bowl and the restrictive rating that will affect much of the core audience's ability to buy tickets. Zahn is no marquee name and is not a reliable anchor for a mainstream comedy. And despite hefty declines, films like
Meet the Spartans, Rambo
, and
Cloverfield
will steal away over $20M in combined business from the exact audience
Wilderness
is trying to reach. Overall interest is not very high so a launch in 1,208 theaters should lead to an opening weekend of around $3M for
Strange Wilderness.

Steve Zahn and friend in Strange Wilderness.
Last weekend's front-loaded boy flicks will get shoved aside this time by the girls. After opening at number one, the spoof comedy
Meet the Spartans
should see a hefty drop thanks to football fever, competition from new releases, and an upfront bow that attracted most fans last weekend. A year ago,
Epic Movie
fell by 55% in its sophomore session and a similar decline is in store for
Spartans
. Look for a $8M frame and a ten-day cume of $29M for Fox.
Sylvester Stallone settled for the vice president's job on last weekend's chart with Rambo and with most fans charging theaters in the beginning, not much of an audience will be left. Plus the Lionsgate film lacks the positive vibe that the actor/filmmaker saw with Rocky Balboa last winter. A 55% fall would give Rambo roughly $8M and a sum of $31M after ten days.
Fox could enjoy a solid third frame with its chick flick 27 Dresses which has been holding up well since its strong opening. A 40% decline to $8.5M would give the Heigl hit $57M after 17 days. Diane Lane also could see a reasonably good hold for her crime thriller Untraceable which may drop 40% to $7M for a ten-day tally of $20M. The monster flick Cloverfield fell hard in its second weekend and another sizable drop of 55% could give Paramount $5.5M and a 17-day total of $73M.
LAST YEAR: Super Bowl weekend saw teen girls edge past their moms at the box office as the thriller The Messengers bowed at number one with $14.7M beating out the $13.1M debut of the Diane Keaton pic Because I Said So. Final grosses reached $35.4M for the Sony spookfest and $42.7M for Universal's star-driven comedy. Holdovers rounded out the top five. Epic Movie dropped from the top spot to third with $8.4M, the hit comedy Night at the Museum followed in fourth with $6.4M, and Smokin' Aces placed fifth with $6.1M.
Author: Gitesh Pandya, www.BoxOfficeGuru.com
The resurrection of yesterday's movie heroes continues with Sylvester Stallone's new film Rambo which finds the vet in Southeast Asia where he is pulled into another battle with baddies. The R-rated film from Lionsgate follows the actor's Rocky Balboa which defied the odds last winter to become both a critical and commercial success. Stallone directed both films. Rambo also comes after Bruce Willis saw a lucrative reboot of the Die Hard franchise last summer, and arrives before Harrison Ford's much-anticipated return as Indiana Jones this May.
John Rambo may not be as loved by fans as those other characters which means it may gross the least amount of dough at the domestic box office. The new Rambo will surely attract older males with the nostalgia factor, but younger men are also being targeted by using today's rock music in the television spots and print ads with images of a cult-like Sly. The image could easily be spray-painted on a wall next to the heads of Andre the Giant and Che Guevara. Rambo is getting the widest release of any new film on Friday and with football taking the weekend off, male audiences will be more available. Most of the competition will come from Cloverfield's second frame, but those wanting intense violence and a ton of bullets flying around will find no better choice. Attacking 2,751 theaters, Rambo could debut to about $18M this weekend.

Good ol' Sly is back
Diane Lane
goes solo anchoring the crime thriller
Untraceable
which finds the Oscar-nominated actress playing a federal agent on the trail of a psychopath that uses the internet to kill his victims. The R-rated film will cater to adult audiences and skew more towards women. Female-led detective thrillers usually struggle at the box office, however
Untraceable
will benefit from one the best trailers this winter for a non-monster movie. Sony's marketing efforts have been solid with Lane's name and the intriguing plot being the main selling points used to lure in ticket buyers. The rating may keep out younger net-savvy teens that might have interest plus an abundance of films will keep things competitive. The sophomore weekend of
27 Dresses
will surely draw away some of
Untraceable
's audience, especially those who would rather see something lighter and not so grim. Landing in 2,368 theaters,
Untraceable
might take away roughly $10M this weekend.

Diane Lane and that Hanks kid in Untraceable
Fox dishes out yet another dose of spoof comedy with
Meet the Spartans
skewering all sorts of hit films plus Britney and non-Britney pop culture events of the past year. The PG-13 entry is going after the same teen and young adult audience that came out in solid numbers for
Epic Movie
, which bowed at number one this weekend last year with $18.6M, and the previous year's
Date Movie
which debuted to a similar $19.1M. However, the spoof genre showed signs of aging last October when the studio suffered a lowly $5.6M opening for the sports comedy
The Comebacks
. The target audience is getting a little sick of these antics so the opening for
Spartans
should be weaker than
Epic
's but better than
Comebacks
'. Hefty competition, especially from
Cloverfield
, will also be a major hurdle to overcome this weekend. Opening in 2,603 locations,
Meet the Spartans
may launch with about $9M.
Meet the Spartans
Step dancing is back again, this time in female form, with
How She Move
which Paramount Vantage is releasing for Viacom sibling MTV Films. The PG-13 pic revolves around a talented young woman's quest to win a dance competition and honor her dead sister's memory in the process.
Move
features mostly newcomers and will target teens and urban youth. The same audience powered January hits like
You Got Served
and
Stomp the Yard
to number one openings of $16.1M and $21.8M, respectively. But
Move
lacks the marketing muscle that Sony has a patent on for these types of films. Success with the core crowd should result, but crossover business with other groups will be tough. Plus teens have
Cloverfield
and
Meet the Spartans
competing for their attention too so there will be blood. Stepping into about 1,500 sites,
How She Move
could bow to around $6M.
How She Move
After scoring seven Academy Award nominations, the most for any big studio title,
Michael Clayton
goes back out into wide release on Friday. Warner Bros. is hoping to catch audiences who maybe didn't catch it the first time but are now sold on the
George Clooney
drama because of all the kudos attention.
Clayton
, which has grossed $39.4M to date, goes back out into 1,102 theaters. A year ago this weekend, the studio gave similar treatment to
The Departed
which expanded to 1,453 locations for a $3.4M gross in its 17th frame. This time the studio is using the ads to also inform fans of the legal thriller's February 19 DVD release date so some may just wait a few weeks to catch the acclaimed pic at home.
Michael Clayton
may find itself with roughly $3M this weekend.

Michael Clayton gets a second run
Last weekend, the beastly disaster flick
Cloverfield
exploded with a record opening of $46.1M over the four-day holiday frame. A steep drop is likely on the sophomore frame since frenzied upfront demand led to most fans catching the thriller already. Plus
Rambo
and some of the other new titles will pull audiences away in different directions. A 55% three-day tumble would leave Paramount with about $18M and a ten-day cume of $69M.
Chick flick 27 Dresses is not worried about Stallone, however Diane Lane and the Spartans could provide some competition this weekend for the Katherine Heigl laugher. Audiences have been having a good time with the Fox release so a 40% drop could occur. That would give 27 Dresses roughly $13.5M over three days and a total of $44M after ten days.
Batman franchise alums Jack Nicholson and Morgan Freeman enjoyed a terrific hold for their pic The Bucket List last weekend which is playing to an older and more patient crowd. A 30% fall would put the Warner Bros. film at around $10.5M pushing the sum to $58M.
LAST YEAR: Spoof comedy led the way with Fox's Epic Movie which bowed on top to the tune of $18.6M on its way to $39.7M. Opening right behind in second with almost identical per-theater average was the Universal drama Smokin' Aces with $14.6M from 600 fewer theaters. A $35.7M final gross resulted. Former chart-topper Night at the Museum followed in third with $9.6M while the dance drama Stomp the Yard placed fourth with $7.7M. A hair behind in fifth with a $7.7M debut was Sony's Jennifer Garner drama Catch and Release which found its way to just $15.3M.
Author: Gitesh Pandya, www.BoxOfficeGuru.com
This week at the movies, we've got monster mayhem (Cloverfield,
starring
Michael Stahl-David), marital mishaps (27 Dresses, starring
Katherine Heigl), and heist hilarity (Mad Money, starring
Diane Keaton
and Queen Latifah). What do the critics have to say?
A sort of
Blair Witch Project crossed with
Godzilla,
Cloverfield tells the story of a monster invasion in Manhattan through
the eyes — and lenses — of a group of twentysomethings. And critics say it's
one of the most intense cinematic offerings of the new year. The film begins at
a going-away party for Rob (Michael Stahl-David). Just as the festivities get
into full swing, a crisis grips the borough; it turns out a creature is on the
loose, and the partygoers wade out into the terrifying urban landscape,
recording the bedlam on their camcorders. The pundits say Cloverfield may
be a gimmicky take on old monster movie tropes, but it's also economically
paced, stylistically clever, and filled with scares. At 70 percent on the
Tomatometer, Cloverfield is a monstrously fun time.


"Stay Puft Marshmallow Man again?"
In
27 Dresses
Katherine Heigl plays a woman who's
always a bridesmaid, never a bride. The movie's looking for some love, too —
from the critics. Heigl plays Jane, a selfless gal who's never met the right
guy, and whose best friend is about to marry the object of her unspoken
affections (Ed Burns); good thing there's a better guy (James Marsden) in the
general vicinity. The pundits say although everything that happens in 37
Dresses is what you'd expect — check that, exactly what you'd expect
— Heigl is good enough to make one wish she was in a better movie. At 24
percent on the Tomatometer, Dresses is getting critically annulled.

Mad Money has such a delirious premise — three
average Janes decide to knock over the Federal Reserve — and such a talented
cast (Diane Keaton,
Queen Latifah,
Katie Holmes) that one might be tempted to
believe the movie is a hilarious girl-power-flavored romp. No such luck, say
critics. Money is the story of a down-on-her-luck housewife (Keaton)
whose husband has just been laid off; after taking a job at the fed bank, she
meets some compatriots who are willing to join her in lifting bills that are to
be removed from currency. While pundits say Money is without a few
laughs, it lacks the sharp edge and bounciness to pull off a caper comedy of
this sort. At 21 percent, Mad Money is not garnering mad props.
Also opining this week in limited release:
And finally, props to
SplendidIsolation and
Meatcake, as
each of them correctly guessed that
In the Name of the King: A Dungeon Siege
Tale would wind up at three percent on the Tomatometer. In the name of Uwe
Boll, I give thee props.

Recent Diane Keaton Movies:

————————————-

5% —
Because I Said So (2007)

53% —
The Family Stone (2005)

69% —
Something's Gotta Give (2003)

13% —
Town and Country (2001)

12% —
Hanging Up (2000)
For the first time in four years, the Martin Luther King holiday weekend will not be ruled by a film led by an African American cast. Instead, studios are rolling out a monster movie, a wedding flick, and a bank robbery comedy. Paramount leads the way with its much-anticipated sci-fi thriller Cloverfield, Fox goes after young women with the romantic comedy 27 Dresses, and rookie distributor Overture Films offers the lo-tech heist picture Mad Money. Some audience overlap is sure to result between the new releases but the box office still seems likely to beat out year-ago grosses for the sixth consecutive weekend.
Following a half-year of online hype and savvy marketing that continuously built up fan frenzy, the J.J. Abrams-produced (but not directed) monster movie Cloverfield finally makes its way into the multiplexes. The PG-13 film is shot from a camcorder's perspective and chronicles the story of a group of New York City friends whose surprise party is rocked when a ferocious and seemingly unstoppable beast attacks the city. The cast is filled with mostly unknowns who do a relatively good job with the material on screen while Matt Reeves (The Pallbearer) directs. Kudos to the creative team for making an engaging and thrilling film unlike anything else out there.
In a world where most sci-fi films have every plot point revealed and every exciting action sequence made public ahead of time through trailers, Cloverfield is something new. The studio has successfully kept most of the film, and the look of the monster, under wraps. This has generated intense fan anticipation which will manifest itself this weekend at the cash registers. But expectations should be kept in check. Two summers ago Snakes on a Plane was the most talked about film on the net and although it debuted at number one, the Samuel L. Jackson actioner fizzled out to a depressing $34M domestic final. The blogs didn't bring in the bucks.
Cloverfield should do much better thanks in part to its rating which will welcome young teens. Snakes was rated R. The new monster flick is reminiscent in many ways of 1999's The Blair Witch Project which coincidentally had to battle a new wedding-themed comedy of its own when it opened nationally against Julia Roberts in Runaway Bride. That runaway smash also used shaky handheld cameras to tell a new kind of story for a new generation of young people and used the internet to spread the buzz and build its audience. Since today's 17-year-old was just eight or nine back then, Cloverfield will play out as the Blair Witch for today's generation of teenagers.
Rarely does a studio ever position a hot buzzworthy action film into January. That would explain why only one movie in history has ever opened in the first month of the year to a three-day bow north of $30M. Eleven years ago, Fox smashed the January debut record with the Special Edition of Star Wars which opened to an explosive $35.9M ($50M+ at today's ticket prices). No January pic has been able to beat it since, although Cloverfield will love to try. Business this weekend should be frontloaded with Friday seeing a potent gross and Sunday taking a hit from football playoffs.
With a reported production budget of $25M, the monster flick clocks in at under 75 minutes before the slow-moving credits roll. That will allow for more showtimes with some screens squeezing six showings into each day. But eating into some of its potential with women is Fox's recent shifting of 27 Dresses from January 11 to this weekend. Until a few weeks ago, Cloverfield had clear sailing over this frame but now some of its female audience will instead get pulled away to the bridesmaid pic. But the films were destined to be together since 01+18+08 = 27. Nevertheless, a solid launch is assured. Crashing into over 3,200 theaters, Cloverfield might take in around $30M this weekend.

The new monster epic Cloverfield
Fresh from her breakout role in
Knocked Up
(2007's second biggest R-rated pic after
300
),
Katherine Heigl
is back with another romantic comedy headlining
27 Dresses
. The PG-13 venture finds the former
Grey's Anatomy
star playing a Manhattan assistant addicted to planning her friends' weddings whose life takes a turn when her sister falls for the man she secretly loves.
Edward Burns
and
James Marsden
co-star as the love interests. Fox truly believes in the potential of
Dresses
and set up two different weekends of sneak previews to help get word of mouth going. The date flick should skew very female and very Caucasian with teens and young adults making up the biggest age groups.
Getting in males will be tough. Cloverfield and the NFL conference championship games on Sunday will both be major distractions plus Dresses lacks the kind of leading man that can pull in guys. Romantic comedies opening in the first quarter are usually driven higher when both genders have a big star to contribute. 50 First Dates starring Adam Sandler and Drew Barrymore bowed to $39.9M, Failure to Launch with Matthew McConaughey and Sarah Jessica Parker opened to $24.4M, and the Ben Stiller–Jennifer Aniston hit Along Came Polly debuted to $27.7M over the MLK holiday frame. Dresses will be a major test of Heigl's starpower since she basically carries the whole film on her own shoulders. For Knocked Up, Seth Rogen was more prominent in the marketing and director Judd Apatow was the biggest selling point. Walking down the aisle in 3,058 venues, 27 Dresses could collect about $19M this weekend taking the bridesmaid spot on the charts.

Katherine Heigl and James Marsden in 27 Dresses
In its maiden voyage at the box office, Overture Films releases the bank robbery comedy
Mad Money
which brings together the unlikely trio of
Diane Keaton
,
Queen Latifah
, and
Katie Holmes
. The PG-13 pic should skew female given the talent and the lack of action. The filmmakers made casting choices that shamelessly try to give the movie appeal to various demographic groups across race and age. Ticket buyers will have the chance to decide for themselves this weekend whether these ladies are worth paying mad money to see.
Money
will try to stand as counterprogramming for women uninterested in football, but
27 Dresses
already has that audience locked up.
With the action crowd and female moviegoers already having high profile new releases aimed at them, Mad Money will have intense competition to deal with. Overture will need to rely on Latifah's pull with African Americans although fellow former rapper Ice Cube will be a direct threat with the second weekend of his hit comedy First Sunday. Reviews for Money have not been very encouraging which could affect the Keaton crowd. But some marketing tricks like having the three actresses ring the opening bell of the NASDAQ stock exchange on Wednesday morning have helped to raise awareness. Five recent comedies anchored by Keaton or Latifah have opened in the $12-13M range proving their bankability. Money will not be as wide of a release as the others and competition will be tougher, but a decent showing may still result thanks to the divide-and-conquer casting plan. Mad Money will sneak into about 2,200 theaters on Friday and could make off with roughly $9M.

The three stars of Mad Money
Last weekend's top film
The Bucket List
will get kicked out of the number one spot thanks to monsters and wedding dresses. Older-skewing pics usually don't fall too hard on the sophomore frame and the added boost from the holiday will cushion the blow too. Look for a 30% fall to around $13.5M which would lift the ten-day cume for the
Jack Nicholson
–
Morgan Freeman
film to $41M.
Ice Cube was red hot at the box office last weekend with his latest comedy First Sunday which generated the best average of any movie in wide release. The entertainer's laughers usually see sizable second weekend drops and this Sony release should follow. A 40% decline would give the church robbery tale approximately $10.5M over the Friday-to-Sunday span and put the film's ten-day sum at $31M.
After missing out on Golden Globe trophies, Juno will see some of its buzz subside this weekend. A 30% drop to about $9.5M could result pushing Fox Searchlight's total to $84M. Disney's adventure hit National Treasure: Book of Secrets might slip 35% to $7.5M for a cume to date of $197M.
LAST YEAR: For the second straight weekend, Sony's dance drama Stomp the Yard topped the charts grossing $12.3M in its sophomore frame. Also holding steady was megahit Night at the Museum which stayed put in second place with $12M in its fifth outing. Adding 300 theaters to its run was Dreamgirls which placed third with $8M. The weekend's only new release was the horror remake The Hitcher which bowed in fourth with just $7.8M on its way to $16.4M for Focus. Rounding out the top five was Sony's durable wonder The Pursuit of Happyness with $6.3M.
Author: Gitesh Pandya www.BoxOfficeGuru.com