The latest movies, new Netflix series, and other new releases coming to the streaming giant this month include critically-acclaimed series — including Peaky Blinders, Schitt's Creek, The Kominsky Method, and Big Mouth, for example — returning this month.
Plus, El Camino: The Breaking Bad Movie arrives. The film is the highly-anticipated followup to the award-winning TV series that has all five seasons Certified Fresh and was recently voted the TV show that defined the 2000s by Rotten Tomatoes readers.
Read on if you're looking for a worthy binge, starting with a few titles to look out for at the top.
---
HIGHLIGHTS
---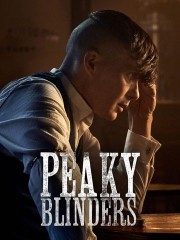 Description:

 As the Shelbys grapple with the 1929 stock market crash, Tommy confronts new threats to his power from younger family members and fascist rivals.

Premiere Date: Friday, Oct. 4, 2019

---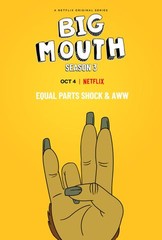 Description: In season 3, Big Mouth focuses on what's like to be going through puberty now. The show continues exploring human sexuality and everything around it, tackling issues such as cell phone addiction, female anger, the vast spectrum of sexuality, Adderall abuse, dick pics, toxic masculinity, and of course "how to have an orgasm." As the end of seventh grade rapidly approaches, Thandie Newton shakes things up as Missy's new Hormone Monstress, and Ali Wong joins the cast as a new student who makes everyone at Bridgeton Middle question their sexuality. The season culminates with a superhero showdown that brings long simmering tensions to a head and tests even the strongest friendships.
Premiere Date: Friday, Oct. 4, 2019

---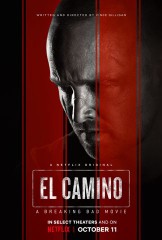 Description:

 Written and directed by

Breaking Bad

creator Vince Gilligan, the Netflix Television Event

El Camino: A Breaking Bad Movie

follows fugitive Jesse Pinkman (Aaron Paul) as he runs from his captors, the law and his past.

Premiere Date: Friday, Oct. 11, 2019

---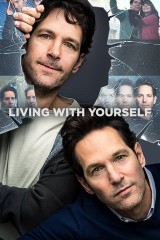 Description:

 Netflix original series

Living With Yourself

is an inventive existential comedy that asks: do we really want to be better? Miles (Paul Rudd) is a man struggling in life. When he undergoes a novel spa treatment that promises to make him a better person, he finds he's been replaced by a new and improved version of himself. As he deals with the unintended consequences of his actions, Miles finds he must fight for his wife (Aisling Bea), his career, and his very identity. Told from multiple perspectives, the eight-episode series was created and written by Emmy Award-winner Timothy Greenberg (

The Daily Show with Jon Stewart

), directed by Jonathan Dayton and Valerie Faris (

The Battle of the Sexes

,

Little Miss Sunshine

) and stars Paul Rudd and…Paul Rudd.

Premiere Date: Friday, Oct. 18, 2019

---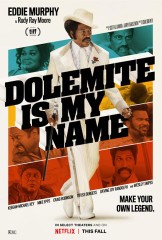 Description:

 Academy Award nominee and Golden Globe winner Eddie Murphy portrays real-life legend Rudy Ray Moore, a comedy and rap pioneer who proved naysayers wrong when his hilarious, obscene, kung-fu fighting alter ego, Dolemite, became a 1970s Blaxploitation phenomenon.

Premiere Date: Friday, Oct. 25, 2019

---
Available 10/1
Carmen Sandiego: Season 2 (2019)
Nikki Glaser: Bangin' (2019)
93 days
A.M.I.
Along Came a Spider (2001) 32%
Bad Boys (1995) 42%
Bad Boys II (2003) 24%
Blow (2001) 55%
Let's Fight Ghost: Season 1 (2016)
Charlie's Angels (2000) 69%
Charlie's Angels: Full Throttle (2003) 42%
Cheese in the Trap: Season 1
Chicago Typewriter: Season 1 (2017)
Crash (2004) 74%
Exit Wounds (2001) 33%
Good Burger (1997) 34%
Harold & Kumar Escape From Guantanamo Bay (2008) 52%
Honey 2 (2011) 10%
House of the Witch (2017)
Lagos Real Fake Life
Men in Black II (2002) 39%
Moms at War
No Reservations (2007) 42%
Ocean's Thirteen (2007) 69%
Ocean's Twelve (2004) 54%
One Direction: This Is Us (2013) 63%
Payday (2018) – not sure if right 'Payday'
Rugrats in Paris: The Movie (2000) 76%
Scream 2 (1997) 81%
Senna (2010) 93%
Signal: Season 1
Sin City (2005) 77%
Sinister Circle (Cementerio General 2) (2016)
Supergirl (1984) 9%
Superman Returns (2006) 75%
Surf's Up (2007) 79%
The Bucket List (2007) 41%
The Flintstones (1994) 20%
The Flintstones in Viva Rock Vegas (2000) 25%
The Island (2005) 40%
The Pursuit of Happyness (2006) 67%
The Rugrats Movie (1998) 59%
The Time Traveler's Wife (2009) 38%
Tomorrow With You: Season 1 (2017)
Trainspotting (1996) 91%
Troy (2004) 54%
The Tunnel: Season 1 (2013) 83%
Unaccompanied Minors (2006) 29%
Walking Out (2017) 90%
---
Available 10/2
Living Undocumented
Read to Mingle (Solteras)
Rotten: Season 2 (2019)
---
Available 10/3
Seis Manos: Season 1
(2019)
100%
---
Available 10/4
Big Mouth: Season 3 (2019) 97%
Creeped Out: Season 2 (2019)
In the Tall Grass (2019) 36%
Peaky Blinders: Season 5 (2019) 85%
Raising Dion: Season 1 (2019) 83%
Super Monsters : Season 3
Super Monsters: Vida's First Halloween
---
Available 10/5
Legend Quest: Masters of Myth
---
Available 10/7
Match! Tennis Juniors
The Water Diviner (2014) 62%
---
Available 10/8
Deon Cole: Cole Hearted (2019)
The Spooky Tale of Captain Underpants Hack-a-ween
---
Available 10/9
After (2019) 18%
Rhythm + Flow: Season 1 (2019) 95%
---
Available 10/10
Schitt's Creek: Season 5 (2019) 100%
Ultramarine Magmell
---
Available 10/11
El Camino: A Breaking Bad Movie (2019) 91%
The Forest of Love
Fractured (2019) 59%
Haunted : Season 2
Insatiable: Season 2 (2019)
The Influence (La influencia) (2019) 0%
Plan Coeur: Season 2
Wolkenbruchs wunderliche Reise in die Arme einer Schickse (2018) 63%
YooHoo to the Rescue : Season 2
---
Available 10/12
Banlieusards
---
Available 10/15
Dark Crimes
(2016)
0%
---
Available 10/16
Ghosts of Sugar Land
Sinister 2 (2015) 15%
---
Available 10/17
The Karate Kid (1984) 89%
The Unlisted
---
Available 10/18
The Yard (Avlu)
Baby: Season 2 (2019)
Eli (2019) 48%
Interior Design Masters: Season 1 (2019) 40%
() %
The Laundromat (2019) 40%
Living With Yourself: Season 1 (2019) 80%
MeatEater: Season 8 (2019)
Mighty Little Bheem: Diwali
Seventeen (1983)
Spirit Riding Free: Pony Tales : Season 2
Tell Me Who I Am (2019) 97%
Toon: Seasons 1-2
Unnatural Selection
Upstarts (2019)
---
Available 10/19
Men in Black
(1997)
92%
---
Available 10/21
Echo in the Canyon (2018) 90%
Free Fire (2016) 70%
---
Available 10/22
Jenny Slate: Stage Fright
(2019)
100%
---
Available 10/23
()
Dancing with the Birds
Master Z: Ip Man Legacy (2018) 89%
---
Available 10/24
Daybreak: Season 1 (2019) 70%
Revenge of the Pontianak (2019)
---
Available 10/25
A Tale of Love and Darkness (2015) 72%
Assimilate (2019) 56%
Drug Squad: Costa del Sol: Season 1 (2019)
() %
Dolemite Is My Name (2019) 97%
Greenhouse Academy : Season 3
The Kominsky Method: Season 2 (2019) 100%
() %
Nailed It! France (C'est du gâteau!)
Nailed It! Spain (Niquelao!)
Prank Encounters: Season 1 (2019) 40%
Rattlesnake (2019) 30%
It Takes a Lunatic (2019)
---
Available 10/28
A 3 Minute Hug
Little Miss Sumo
Shine On with Reese: Season 1
---
Available 10/29
Arsenio Hall: Smart & Classy
(2019)
---
Available 10/30
Flavorful Origins : Yunnan Cuisine
---
Available 10/31
Kengan Ashura : Season 2
() %
Raging Bull (1980) 94%
---
TV SHOWS AND MOVIES LEAVING NETFLIX IN October
---
Leaving 10/1
A.I.: Artificial Intelligence (2001) 75%
All the President's Men (1976) 94%
Bonnie and Clyde (1967) 88%
Bring It On: In It to Win It (2007)
Cabaret (1972) 93%
Casper (1995) 51%
Cat on a Hot Tin Roof (1958) 97%
Charlie and the Chocolate Factory (2005) 83%
Cloverfield (2008) 78%
Deliverance (1972) 89%
Divine Secrets of the Ya-Ya Sisterhood (2002) 44%
Empire Records (1995) 31%
Evolution (2001) 44%
Forks Over Knives (2011) 59%
Frances Ha (2012) 93%
Free State of Jones (2016) 48%
Get Carter (2000) 11%
Gremlins (1984) 85%
Hoosiers (1986) 91%
Impractical Jokers: Season 1 (2011) 100%
In Bruges (2008) 84%
Julie & Julia (2009) 77%
Lakeview Terrace (2008) 44%
Midsomer Murders
Obsessed (2009) 19%
Pineapple Express (2008) 68%
Platoon (1986) 87%
Quiz Show (1994) 96%
She's Out of My League (2010) 58%
The Dukes of Hazzard (2005) 14%
The Nightmare (2015) 67%
The Sisterhood of the Traveling Pants (2005) 77%
The Sisterhood of the Traveling Pants 2 (2008) 65%
Who's Afraid of Virginia Woolf? (1966) 95%
---
Leaving 10/5
Despicable Me 3
(2017)
59%
---
Leaving 10/7
David Blaine: What Is Magic?
Scream 4 (2011) 61%
---
Leaving 10/9
Little Witch Academia
Little Witch Academia: The Enchanted Parade
Sword Art Online: Season 2 (2014)
---
Leaving 10/15
The Boarding School
---
Leaving 10/20
Bridget Jones's Baby
(2016)
78%
---
Leaving 10/25
The Carrie Diaries
83%
---
Leaving 10/29
The Fall: Season 1 (2013) 95%
The Imitation Game (2014) 89%
---
Like this? Subscribe to our newsletter and get more features, news, and guides in your inbox every week.
One of the best films of last year comes to DVD this week (Gone Baby Gone, written and directed by Ben Affleck, starring brother Casey Affleck), but there are tons more to pick from — a NASA documentary, praised by critics (In the Shadow of the Moon), a crime thriller about cops and family (We Own the Night), and (sigh) a new Tyler Perry movie (Why Did I Get Married?). You be the judge!
---
Tomatometer: 93%
Casey Affleck stars as Patrick Kenzie, a private investigator hired to search Boston's Dorchester neighborhood for clues in the abduction of a young girl. Based on Dennis Lehane's novel and adapted by Ben Affleck and Aaron Stockard, Gone Baby Gone has been hailed by critics for its noirish tension, complex questions of morality, and its realistic immersion into the culture of working class Boston. In his directorial debut, Ben Affleck has crafted one of 2007's best films; more impressively, he's done what more established directors before him could not — he's transformed younger brother Casey Affleck into a leading man. Amy Ryan's mesmerizing turn as the missing girl's deadbeat mother is nominated for an Oscar — how do you like them apples? Insightful featurettes and a commentary track with Affleck and Stockard round out this excellent release.
Tomatometer: 94%
One intimate, wondrous documentary about NASA's Apollo program is one giant leap for DVD this week for the Discovery Channel set. If you find yourself flipping through the television for science programs, you'll marvel at the sight of rockets blasting off in close-up and other archival footage used to poignant effect. Former lunar astronauts like Buzz Aldrin offer their own warm recollections of space travel which remind us of the enormous impact made when man first stepped foot on the moon.
Tomatometer: 74%
Documentarian AJ Schnack crafts a haunting portrait of late Nirvana front man Kurt Cobain — his childhood, his discovery of music, and his tragic rise to fame — without relying on footage or photographs of the grunge legend. Culling from over 25 hours of interviews taped by music journalist Michael Azerrad for his book Come as You Are: The Story of Nirvana, the film employs the disembodied voice of Cobain himself to paint a picture of the man within the poster boy for Gen-X anomie. Instead of supplementing his film with songs like "Smells Like Teen Spirit," Schnack offers a soundtrack of Cobain influences like The Melvins, Half Japanese, Iggy Pop and Leadbelly.
Nightclub manager Bobby Green (Joaquin Phoenix) is torn between loyalties when his policeman brother (Mark Wahlberg) and father (Robert Duvall) get involved in a deadly anti-crime crusade in 1980s New York. Writer-director James Gray sprinkles in car chases and shoot-outs, but keeps his eyes trained on character drama in this gritty, violent crime thriller. A handful of behind-the-scenes featurettes flesh out the bonus menu, and Eva Mendes also steams up the screen as Green's hot-blooded girlfriend, Amada.
If you've been waiting for years for John Turturro's Romance & Cigarettes (which was originally supposed to hit theaters back in 2005), wait no longer! The star-studded musical — a romantic comedy about iron worker Nick Murder (James Gandolfini) choosing between his wife (Susan Sarandon) and his mistress (Kate Winslet) — is written and directed by the kooky character actor, who came up with the idea while shooting the Coen brothers' Barton Fink. Along for the ride are thesps Steve Buscemi, Mandy Moore, Eddie Izzard, Mary-Louise Parker, and Christopher Walken, who hoof their way through genre-spanning tunes from Cyndi Lauper to Engelbert Humperdinck.
Tyler Perry's Why Did I Get Married?
Even if you're not a fan of actor/director/playwright Tyler Perry's work, you may take some solace knowing one thing: his latest comedy-drama is completely devoid of his iconic family matriarch, Madea. Tackling the topics of marriage and fidelity, Perry directs himself and a cast of stars (Sharon Leal! Janet Jackson! Jill Scott!) in a tale of a group of married friends confronting each other while on a Colorado getaway.
Mix one part no-nonsense master chef (Catherine Zeta-Jones) with a dash of a newly orphaned niece (resident cutie pie Abigail Breslin); toss in a rascally brash, easygoing sous chef (Aaron Eckhart) and let stand. Serve well chilled to unimpressed film critics.
Continuing a series of roles as widowed father figures dealing with children (see: Grace is Gone), John Cusack stars as a science-fiction writer with creative block who takes in a young boy who thinks he is an alien. Adapted from the autobiographical novel by David Gerrold (the man who wrote the classic Star Trek episode The Trouble with Tribbles, for what it's worth), The Martian Child nevertheless garnered mostly scorn from critics for being call-your-dentist saccharine and unbearably sentimental.
So there you have it. Choose wisely, and 'til next week, happy renting!
Teenagers flocked to the multiplexes for stimulation
this weekend as the raunchy new sex comedy
Superbad powered its way to number
one while the frame's other new releases, the sci-fi thriller The Invasion and
the adventure tale The Last Legion, were met with yawns. The overall North
American box office continued its red hot pace significantly beating out
year-ago levels yet again on its way to possibly ending the summer season with a
new record.
Sony captured the top spot for the first time since early May with
Superbad
which powered ahead of expectations to bow to an estimated $31.2M. The R-rated
tale of three nerdy high school pals on a wild search to get booze to impress
their lady friends averaged a potent $10,583 from 2,948 locations. The opening
even beat out the $30.7M debut of June's
Knocked Up from director
Judd Apatow
and actor Seth Rogen. Apatow produced Superbad which co-starred and was
co-written by Rogen. Critics were quite impressed with McLovin and friends and
gave the film high marks. (Click
here for
our interview with the stars of Superbad.)
The studio pushed the teen comedy for months with a well-executed marketing
campaign which included a popular uncensored trailer and touring the main actors
around the country for promotional events.
Superbad
delivered the second biggest
opening for an R-rated film this year only trailing
300
. The two are the only R pics to reach number one at all in 2007. With a production cost of only $18M,
the comedy will easily become a healthy moneymaker for Sony. But the film's
troubling Friday-to-Saturday drop of 15% could mean that fans rushed out upfront
as if this were a sequel and that big dropoffs could be on the horizon. Still it
was the second biggest opening ever in the traditionally slow second half of
August behind just
Freddy vs. Jason
which debuted to $36.4M in 2003. Studio
research
showed that the audience was 52% male and 60% in the 18-34 bracket.
Rush Hour 3
fell 56% in its second weekend and slipped to the runnerup spot with
an estimated $21.8M pushing the ten-day cume to $88.2M. The New Line action
sequel should find its way to about $135-140M from North America. Like most of
this summer's threequels,
Rush Hour 3
will end its domestic run well behind the
gross of its predecessor.
The one threequel to break that trend is
The Bourne Ultimatum
which followed in
third place this weekend with an estimated $19M, off only 42%. Universal's
latest action entry has taken in a stellar $163.8M in only 17 days and should
surpass the $176.1M of 2004's
The Bourne Supremacy
by the end of the week to
become the top-grossing film of the franchise. Grossing an estimated $6.7M in
its fourth frame, down 41%, was
The Simpsons Movie
which has taken in
$165.1M for Fox to date.
Starpower from Nicole Kidman and
Daniel Craig meant nothing at the box office
for their new sci-fi thriller
The Invasion which bombed with an opening of just
$6M, according to estimates. Playing wide in 2,776 theaters, the PG-13 remake of

Invasion of the Body Snatchers averaged a measly $2,161 per site. The
Warner Bros. release earned mostly negative reviews.
Paramount's fairy tale adventure
Stardust fell 43% to an estimated $5.2M for a
ten-day sum of just $19.1M. A $30-35M final seems likely. The musical smash
Hairspray joined the century club over the weekend grossing an estimated $4.3M
for New Line, down just 33%, for a total of $100.7M. Disney's
Underdog
dropped 43% to an estimated $3.6M to boost its tally to $31.7M.




Falling to ninth place was
Harry Potter and the Order of the Phoenix which took
in an estimated $3.5M, off just 35%, giving Warner Bros. $278.6M from North
America. Overseas, the fifth wizard tale collected an estimated $16.2M from 61
territories boosting the international cume to $594M and the global gross to a stunning $873M. Rounding out the top ten was
Adam Sandler and
Kevin James in
the Universal comedy
I Now Pronounce You Chuck and Larry which made
an estimated $3.5M, down 41%, for a total of $110.4M thus far.
Opening with weak results outside of the top ten was the historical epic
The Last Legion starring
Ben Kingsley,
Colin Firth, and
Aishwarya Rai which launched
with an estimated $2.6M from 2,002 playdates for a dismal $1,297 average.


Debuting with respectable results in limited release was MGM's
Death at a
Funeral which bowed to an estimated $1.3M from 260 theaters for a $5,012
average.
Warner Independent platformed
Leonardo
DiCaprio's documentary
The 11th Hour in
New York and Los Angeles and generated a strong start. The PG-rated pic looking at environmental problems grossed an estimated $56,000 from four sites
for a muscular $14,000 average. Hour expands to the top ten markets on Friday.






Two films dropped out of the top ten over the weekend. The Warner Bros. pic
No
Reservations took in an estimated $2.3M, off 39%, giving the
Catherine
Zeta-Jones film $36.5M to date. A $40-43M final seems likely. Sony's
Daddy Day
Camp fell 47% in its second outing to an estimated $1.8M for a weak $8.8M
after ten days. The
Cuba Gooding Jr. sequel should stumble to a final take of
just $12M which will be a far cry from the $104.3M of
Eddie Murphy's
Daddy Day
Care in the summer of 2003.






The top ten films grossed an estimated $104.9M which was up 21% from last year
when Snakes on a Plane opened in first place with $15.2M; and up 13% from
2005 when The 40-Year-Old Virgin debuted in the top spot with $21.4M.

Author: Gitesh Pandya,
www.BoxOfficeGuru.com


After being off the case for six years,
Jackie Chan and
Chris Tucker raced
back into theaters with their cross-cultural cop buddy action sequel
Rush Hour 3 and
captured the number one spot. The new fantasy film
Stardust opened to
disappointing results in fourth place while the weekend's other new titles
Daddy Day Camp
and Skinwalkers
were virtually ignored by moviegoers. But overall, the North American box office
remained robust posting a gain of more than 25% over last year for the third
session in a row.

New Line hit the top spot for the first time in a year with its action-comedy
franchise hit Rush
Hour 3 which bowed to an estimated $50.2M. Playing ultrawide in 3,778
sites, the PG-13 film averaged a strong $13,298 per theater. It was the fourth
biggest opening ever in the month of August trailing
The Bourne Ultimatum
($69.3M last weekend),
Rush Hour 2
($67.4M in 2001), and Signs
($60.1M in 2002). While a powerful debut, Rush Hour 3 showed that the franchise
has suffered some audience erosion. The opening weekend gross was 26% smaller
than Rush Hour 2's
and factoring in six years of ticket price increases, the bow would be about 35%
weaker.
In the new saga, Chan
and Tucker reteam to
fight a Chinese organized crime syndicate in Paris. Critics were overwhelmingly
negative on the film stating that the characters have overstayed their welcome
and that Tucker, who has not done any films over the last nine years other than
the Rush Hour pics, held up part three because of his salary demands. But
audiences came out for the action and the comedy and should soon push the film
over the $100M mark in the coming weeks.

After its record-breaking opening,
The Bourne Ultimatum
dropped a reasonable 51% to an estimated $33.7M and boosted its ten-day tally to
$132.3M. The hold was a bit better than the 54% decline that
The Bourne
Supremacy experienced in its sophomore session three years ago when it faced
The
Village which bowed to the same numbers as Rush Hour 3. Ultimatum marks the 13th
summer film to cross the $100M mark this year compared to ten at this same point
last year. With few good action pictures left this summer, the latest
Matt Damon
assassin pic should cruise to $210-220M making it the top-grossing installment
in the popular spy series.





The Simpsons Movie fell another 56% in its third outing to an estimated $11.1M.
That put the 17-day total at $152.2M for Fox with a final tally of around $175M
likely.





The $70M fantasy adventure
Stardust found
little magic at the box office in its opening weekend and collected just $9M in
ticket sales, according to estimates. Averaging a mild $3,548 from 2,540
locations, the PG-13 fairy tale pic starring
Michelle Pfeiffer,
Robert De Niro,
and Claire Danes found itself in fourth place. Reviews were mostly positive, but
that did little to boost its performance at the cash registers.





In its second weekend, Buena Vista's
Underdog fell 44% to an estimated $6.5M to
push its ten-day tally to $24.7M. A $40M final gross seems likely. The musical
Hairspray once
again enjoyed the best hold in the top ten dipping only 31% to an estimated
$6.4M in its fourth frame. With a robust $92.1M in the bank, the New Line hit
looks to reach the neighborhood of $110M.




The Adam Sandler comedy

I Now Pronounce You Chuck and Larry followed with an
estimated $6M, down 44%, for a cume of $103.8M becoming the comedian's eighth
$100M+ hit. Look for Universal to conclude its run with about $117M.
Harry
Potter and the Order of the Phoenix fell 43% to an estimated $5.4M lifting the
domestic total to $272M making it the third biggest wizard pic after the first
and fourth installments. Overseas, the latest Hogwarts tale hit the $550M mark
propelling the global tally to an eye-popping $822M. Warner Bros. stablemate
No
Reservations was close behind with an estimated $3.9M, off 40%, for a $32.1M
sum. Final grosses should reach $285M and $40M, respectively.





Sony saw almost no takers for its kidpic sequel
Daddy Day Camp
which flopped in its opening weekend grossing an estimated $3.6M from 2,332
theaters for a miserable $1,522 average. The PG-rated film stars
Cuba Gooding
Jr. stepping in for Eddie Murphy who is currently having daddy issues of his
own. Murphy drove its predecessor Daddy Day Care to a $104.3M gross in 2003.
Since its Wednesday opening, Camp has collected just $5M in its first five days
which is less than what Care grossed in just its opening day alone.





Barely a blip on the radar in its opening weekend was the horror entry
Skinwalkers with
an estimated $565,000 from 737 theaters for an awful $767 average for After Dark
Films.





Three pictures fell from the top ten over the weekend. The Paramount/DreamWorks
sensation Transformers grossed an estimated $3.3M in its sixth frame, off 45%,
and boosted its stellar cume to $302.9M. The $145M-budgeted blockbuster looks to
end its domestic run with about $310M. Worldwide, it has already grossed over
$600M with more markets still to open.
Transformers currently sits at number 26
on the list of all-time domestic blockbusters and hopes to surpass
Pirates of
the Caribbean: At World's End to become the third biggest hit of the summer
after Spider-Man 3 and
Shrek the Third.





Two of last weekend's poor openers tumbled in their sophomore frames. The
Andy
Samberg comedy Hot Rod dropped 59% to an estimated $2.2M for a total of only
$11M for Paramount. Lionsgate's girlpower flick
Bratz stumbled 64% to an
estimated $1.5M for a pitiful $7.6M sum. Final grosses should reach $14M and
$10M, respectively.





The top ten films grossed an estimated $135.7M which was up 31% from last year
when
Talladega Nights remained in first place with $22.1M; and up 35% from 2005
when Four Brothers debuted in the top spot with $21.2M.

Author: Gitesh Pandya,
www.BoxOfficeGuru.com


Matt Damon set a
new opening weekend record for the month of August with the top spot bow of

The Bourne Ultimatum,
the third installment in the actor's signature spy series. The frame's other new
releases saw more modest openings while most holdovers held up well. The wide
assortment of popular hits allowed the North American box office to soar to the
highest grossing August weekend in history.

Racing past expectations, Universal's

The Bourne Ultimatum
scored a spectacular opening grossing an estimated $70.2M in its first weekend
in theaters. Infiltrating 3,660 locations, the PG-13 film averaged a muscular
$19,175 per venue and beat out the $52.5M bow of its predecessor

The Bourne Supremacy
by a healthy 34%. That action entry launched in July 2004 and went on to gross
$176.1M. The new entry was also directed by
Paul Greengrass
and co-starred Julia
Stiles and Joan Allen.


The eye-popping debut set a new benchmark for the month of August edging out
previous record-holder
Rush Hour 2 which bowed to $67.4M in 2001. That franchise's next installment

Rush Hour 3 plans to
exact revenge when it opens this Friday gunning for the number one spot.
Ultimatum also generated the second largest opening weekend in studio history
for Universal trailing only
The Lost
World which collected $72.1M over the Friday-to-Sunday portion of its
holiday debut in May 1997 during what was then the biggest opening weekend of
all time.

Matt Damon proved once
again how popular and relevant his Jason Bourne character is to today's
audiences. Ultimatum also earned the best reviews of any action picture this
year so even though it was the summer's eleventh sequel and fifth threequel, the
film still played out as an event picture for movie fans. The opening was even
bigger than any debut in the James Bond or Mission: Impossible franchises.
Openings for last year's newest chapters for those spy sagas were $47.7M for
Mission:
Impossible III in May and $40.8M for November's

Casino Royale.



If the estimate holds for The Bourne Ultimatum, it will become the fourth film
in five weeks to open north of $70M following
Transformers,


Harry Potter and the Order of the Phoenix, and
The Simpsons Movie.
The string of big hits set the July box office ablaze and has now spilled over
into the final month of summer which should continue the fireworks. Plus most
films have been holding up well over the last few weeks. Of the 37 holdover
cases in the top ten during the last five weekends, only four have witnessed
declines of more than 50%. By comparison, nine had such drops over the same
five-week period a year ago.


Last weekend's top film
The Simpsons Movie
was the only pic in the top ten to take a big tumble dropping 65% in its
sophomore weekend to finish in second place with an estimated $25.6M. That gave
the Fox blockbuster a robust total of $128.6M in only ten days of release. The
$75M production might find its way to the neighborhood of $190M domestically.
Overseas, Comic Book Guy and pals grossed another $47.3M shooting the
international total to $187M from 75 territories for a sensational global gross
of $315.5M and counting.




Disney launched its canine pic
Underdog in third
place with a respectable opening of $12M, according to estimates, from 3,013
theaters. The PG-rated family film averaged a decent $3,986 per venue and tried
to take advantage of a marketplace lacking choices for younger kids.






Adam Sandler's
latest comedy
I
Now Pronounce You Chuck and Larry dropped 45% in its third weekend to an
estimated $10.5M for Universal. The musical
Hairspray, also in
its third frame, dipped 41% to an estimated $9.3M for New Line. Totals to date
stand at $91.7M and $79.1M, respectively.






The megablockbuster

Harry Potter and the Order of the Phoenix grossed an estimated $9.3M,
off 48%, boosting the total to $260.8M. That puts the fifth Hogwarts tale at
number 37 on the list of all-time domestic blockbusters after 2004's
The Incredibles
which banked $261.4M. Overseas, Phoenix posted an estimated $25.2M to
lift the international tally to a towering $509.7M. With a worldwide gross of
$771M, the latest wizard flick is now the third biggest global blockbuster of
2007 after
Pirates of
the Caribbean: At World's End ($952M) and
Spider-Man 3
($889M).






The Catherine
Zeta-Jones drama
No Reservations
followed in seventh place with an estimated $6.6M in its sophomore session. Down
a reasonable 44%, the Warner Bros. release has cooked up $24.2M in ten days and
looks headed for a respectable $45M final.






With a one-way ticket to the triple-century club,
Transformers
took in an estimated $6M, down 49%, to lift its stellar cume to $296.3M. The
Michael Bay smash now
sits at number 26 on the all-time domestic list after

Pirates of the Caribbean: The Curse of the Black Pearl which grossed $305.4M
in 2003.




For the second straight weekend, a pair of flops aimed at teens opened in the
number nine and ten spots with averages of less than $3,000. Paramount's
Andy Samberg
comedy Hot Rod
debuted to an estimated $5M from 2,607 theaters for a dismal $1,924 average.
Lionsgate grossed an estimated $4.3M for its new preteen pic
Bratz resulting
in a mild $2,856 average from 1,509 playdates.






Jennifer Lopez and
Marc Anthony
teamed up for the biopic
El Cantante which
debuted well in a limited national bow with an estimated $3.3M from 542 theaters
for a solid $6,004 average. The Picturehouse release about the life of Salsa
pioneer Hector Lavoe earned lackluster reviews from critics. Receiving better
notices was the period drama
Becoming Jane
which bowed in only 100 theaters to an estimated $1M for a strong $10,100
average. Starring Anne
Hathaway as Jane Austen, the Miramax title expands to more markets in the
weeks ahead.






Four films fell from the top ten over the weekend. The animated comedy
Ratatouille from
Disney and Pixar dropped by 46% in its sixth frame to an estimated $4M boosting
the cume to $188.3M. Though loved by critics, the rodent picture has not been
living up to Pixar standards and should end its domestic run right around the
$200M mark making it the company's lowest-grossing hit since 1998's A Bug's Life
which took in $162.8M.






Fox's action sequel
Live Free or
Die Hard shot up an estimated $2.2M, tumbling 61%, and put its total at
$130.2M. A domestic final of about $135M seems likely while the pic's global
gross of $309M will continue to climb rapidly over the course of the summer.






Also suffering sharp declines were the sophomores
I Know Who
Killed Me and
Who's Your Caddy?
which collected $1.2M and $1.1M, respectively. Lindsay Lohan's latest box office
underachiever crumbled 67% and has taken in just $6.2M in ten days with a
pathetic $8M final likely. The golf comedy fell 60% to a ten-day cume of only
$4.8M and looks to end its run with a measly $7M.






The top ten films grossed an estimated $158.8M which was up a solid 37% from
last year when

Talladega Nights opened at number one with $47M; and up a remarkable 62%
from 2005 when
The Dukes of Hazzard debuted in the top spot with $30.7M.

Source: Box Office Guru

Moviegoers across North America embraced The Simpsons Movie which beat out all industry expectations for an explosive number one opening this weekend grossing more than the next four biggest hits combined. The Fox release collected an estimated $71.9M in its first weekend in theaters and averaged a spectacular $18,320 per site from 3,922 locations. The PG-13 comedy enjoyed the third largest debut ever for an animated film trailing only Shrek the Third and Shrek 2 which bowed to $121.6M and $108M, respectively.

The Simpsons Movie delivered the fifth biggest July opening weekend ever after the megasequels Pirates of the Caribbean: Dead Man's Chest ($135.6M in 2006), Spider-Man 2 ($88.2M in 2004), Harry Potter and the Order of the Phoenix ($77.1M in 2007), and Austin Powers in Goldmember ($76.6M in 2002). It also ranks fifth among the biggest non-sequel opening weekends in history following Spider-Man ($114.8M in 2002), Harry Potter and the Sorcerer's Stone ($90.3M in 2001), The Passion of the Christ ($83.8M in 2004), and The Da Vinci Code ($77.1M in 2006). The magic number five is also where The Simpsons Movie stands in Fox's company history behind the debuts of the last two installments in both the Star Wars and X-Men franchises.

After building up an enormous fan base over the last 18 years, The Simpsons Movie was finally ready to capitalize on the popularity of the television series by jumping to the big screen and the audience certainly followed. Fox reported that the audience for the $75M production was solid in all four quadrants. Strong reviews from critics also helped the cause and probably encouraged many fans who have given up on watching the weekly series to return for the theatrical fun. The studio's marketing department also deserves a gold medal for its unorthodox campaign which really commanded the attention of the public. From the contest between different towns named Springfield to host the premiere to the conversion of a dozen 7-11 stores into Kwik-E-Marts, the studio was able to generate massive amounts of excitement with creative new ideas.

Dropping a notch from its top spot debut, Adam Sandler and Kevin James cuddled up in second place with the comedy I Now Pronounce You Chuck and Larry which fell 44% to an estimated $19.1M. The Sony release has laughed up a solid $71.6M in its first ten days and should find its way to the neighborhood of $125M. Chuck is performing much like Sandler's 2002 summer comedy Mr. Deeds which bowed in late June to $37.2M, tallied $73.6M in ten days, and finished with $126.3M.

Another former number one followed. Harry Potter and the Order of the Phoenix dropped 48% to an estimated $17.1M in its third weekend and boosted its 19-day cume to $241.8M. Phoenix posted the smallest third-weekend gross of any Potter film to date, however a final domestic cume close to the $290M of the last installment Goblet of Fire still seems possible.

The hot musical Hairspray posted a decent hold in its second weekend dropping 43% to an estimated $15.6M for New Line. The ensemble pic featuring John Travolta and Queen Latifah watched its total soar to $59.3M after only ten days which already makes it the studio's top grossing film in two years. The PG-rated entry looks to pass the $103.3M of last winter's Dreamgirls and may reach about $110M.

Catherine Zeta-Jones headlined the new romantic dramedy No Reservations and found moderate success with an estimated opening of $11.8M. The Warner Bros. release debuted in 2,425 locations as an alternative choice for adult women and averaged a good $4,849. Aaron Eckhart and Abigail Breslin co-star in the story of a chef whose life changes after her sister's death leaves the woman to care for her niece. Reviews were mixed.

The action smash Transformers placed sixth in its fourth weekend with an estimated $11.5M. Down 44%, the Paramount/DreamWorks co-production boosted its cume to $284.6M putting it at number 31 on the list of all-time domestic blockbusters after The Matrix Reloaded which grossed $281.5M in 2003. Transformers is now the third biggest hit ever for Paramount after Titanic ($600.8M) and Forrest Gump ($329.7M) and also the third largest in DreamWorks history trailing the last two Shrek installments.

In their fifth weekends, Disney's Ratatouille and Fox's Live Free or Die Hard held up well grossing estimates of $7.2M and $5.4M, respectively. The Pixar toon dipped 34% and has banked $179.7M to date while the Bruce Willis sequel slipped only 25% pushing the cume to $125.1M. The new John McClane adventure is the actor's highest grossing live-action film since 1999's The Sixth Sense.
Two new flops rounded out the top ten. Sony's Lindsay Lohan horror flick I Know Who Killed Me bowed to an estimated $3.4M from 1,320 theaters for a weak $2,576 average. The R-rated torture pic was never tracking well and its star's recent arrests put the nail in the coffin for the film's release. MGM opened the golf comedy Who's Your Caddy? with an estimated $2.9M averaging only $2,846 from 1,019 sites.
Four films dropped out of the top ten over the weekend. The Warner Bros. romantic comedy License to Wed tumbled 64% to an estimated $1.3M lifting its cume to $41.7M. A mediocre $44M final should result for the Robin Williams pic. Rival comedy Knocked Up has been one of the year's top comedy performers and fell 48% to an estimated $1.2M giving Universal a superb $145.1M to date. The low-cost $30M production should finish its domestic run with just under $150M.
Horror hit 1408 dropped 54% to an estimated $1.2M giving MGM $70M thus far. As the year's second biggest fright flick after Disturbia, the John Cusack film should reach about $73M.
The Steve Carell epic comedy Evan Almighty grossed an estimated $1.1M, down 57%, pushing the tally to $96.3M. Produced for $175M, the PG-rated pic will have to work hard with second-run business in order to crack the $100M mark for Universal. It will also have to soar internationally and on video if it wants reach break-even.
A handful of films expanded into wider release this weekend. MGM's military drama Rescue Dawn grossed an estimated $1.7M from 500 locations for a $3,304 average and $3M cume. The sci-fi thriller Sunshine grossed an estimated $1.3M for Fox Searchlight resulting in a $2,750 average and a total of $1.6M. The Don Cheadle film Talk To Me averaged $6,986 from 115 playdates for a weekend estimate of $803,000. Total sits at $1.9M for Focus.
The top ten films grossed an estimated $165.7M which was up a potent 52% from last year when Miami Vice opened at number one with $25.7M; and up 58% from 2005 when Wedding Crashers rose to the top spot for the first time with $20M in its third frame.
Author: Gitesh Pandya, www.BoxOfficeGuru.com
This week at the moves, we've got America's favorite family in their long-awaited big-screen debut (The Simpsons Movie); a tale of two chefs (No Reservations, starring Catherine Zeta-Jones and Aaron Eckhart); a rumble in the jungle (Rescue Dawn, starring Christian Bale), a kidnapping mystery (I Know Who Killed Me, starring Lindsay Lohan); and wacky golf gags (Who's Your Caddy? Starring Lil Wayne and Big Boi). What do the critics have to say?
The wait is finally over: The Simpsons have migrated from the confines of television to the silver (or is that yellow?) screen. The result? Well, maybe not the "best…. movie… ever," but pundits say it's still pretty exxxxx-cellent. Homer, responsible for an eco-disaster, piles Marge, Bart, Lisa, and Maggie into the car and leaves Springfield for Alaska (you were expecting Capital City?). Ah, but who cares about the plot? The critics say The Simpsons Movie is essentially an extra-long episode of the show, but one that contains plenty of the S-M-R-T jokes, killer slapstick, and poignancy that fans have come to expect. At 84 percent on the Tomatometer, The Simpsons Movie is Certified Fresh. Release the hounds.

Mmmmm, Flaming Homer!



No Reservations joins a list of movies (Eat Drink Man Woman, Like Water for Chocolate, Sideways) about the intersection between the taste buds and the heartstrings; unfortunately, the pundits say this one is bland, under-nourishing, and a bunch of other food metaphors. Catherine Zeta-Jones stares as Kate, a master chef who is at first threatened, then inspired, by the presence of rising culinary star Nick (Aaron Eckhart) in the kitchen of an upscale New York restaurant. Critics say No Reservations is appealingly presented, but its combination of predictability and melancholy make it hard to swallow. At 38 percent on the Tomatometer, critics have some Reservations about this one.

"I told you not to do a Zorro sequel!"



When it comes to making movies about the struggle between man and nature, German director Werner Herzog is one of the greats, with such masterpieces as Aguirre, the Wrath of God, Fitzcarraldo, and Grizzly Man to his credit. Add Rescue Dawn to that list. Rescue Dawn stars Christian Bale as Dieter Dengler, a Navy pilot who, after crash-landing in the jungles of Laos, must escape imprisonment and navigate the treacherous depths of the jungle. Critics say Dawn is the closest that Herzog has made to an inspiring popcorn flick, albeit one that challenges viewers' expectations and doesn't shortchange the horror or despair of the situation. At 89 percent on the Tomatometer, this is one emotional Rescue. (Check out RT's take here.)

Crowd surfing on two broken legs is not recommended.



Two of this week's wide releases contain mysteries unlikely to be solved before they hit theaters. The makers of I Know Who Killed Me aren't letting critics in on their little secret. Nor will we learn the identity of your caddy, as Who's Your Caddy? was also withheld from scribes. Killed features troubled starlet Lindsay Lohan as a college student who escapes abduction and torture. Caddy stars Big Boi and Lil Wayne in a film that features the most golf course antics this side of Dorf. Kids, tee up and Guess those Tomatometers!

"No seriously, I really would like to know who will be caddying for you."



Also opening this week in limited release: Punk's Not Dead, a zippy doc about punk rock from the beginning to its place in Hot Topic, is at 100 percent on the Tomatometer; No End in Sight, which chronicles the missteps in the Iraq war, is at 95 percent (check out RT's interview with director Charles Ferguson here); The Devil Came on Horseback, a harrowing look at genocide in Darfur, is at 94 percent; The Camden 28, a doc about resistance to the Vietnam War, is at 92 percent; Moliere, a biopic of the great satirist, is at 87 percent; This is England, a skinhead coming-of-age story, is at 87 percent; The Sugar Curtain, a doc about an elegiac trip to Cuba, is at 86 percent; and Arctic Tale, a nature film featuring polar bears and walruses, is at 53 percent.

"I love it when you call me Big Papa."
Recent Catherine Zeta-Jones Movies:
———————————————
26% — The Legend of Zorro (2005)
55% — Ocean's Twelve (2004)
61% — The Terminal (2004)
71% — Intolerable Cruelty (2003)
46% — Sinbad: Legend of the Seven Seas (2003)
Recent Werner Herzog Movies:
————————————–
66% — The Wild Blue Yonder: A Science Fiction Fantasy (2006)
94% — The White Diamond (2005)
94% — Wheel of Time (2005)
93% — Grizzly Man (2005)
53% — Invincible (2002)
Bart, Lisa, and the whole gang from Springfield will charge into multiplexes across North America and much of the world this weekend in the highly anticipated animated comedy The Simpsons Movie which looks to easily conquer the box office. But competing studios do have other menu items in store for moviegoers. Catherine Zeta-Jones stars in the romantic comedy No Reservations, Lindsay Lohan headlines the grisly thriller I Know Who Killed Me, and hip hop star Big Boi tries out the world of golf comedy in Who's Your Caddy?
Fox is aiming for hardcore followers and casual fans alike with its long-in-the-works comedy The Simpsons Movie which hits screens at midnight on Thursday night. The PG-13 film has a substantial built-in audience and should play out like a semi-sequel. To some extent it will be one of the more unpredictable openings of the summer since there is no track record of Simpsons fans leaving their TVs and paying money at the box office, however the fan base is sizable and will definitely come out upfront. Reviews have been good too so those who tuned out a decade ago and miss the Bobo years should return to try out what the feature-length entree is like.
The studio gets major points for executing what is certainly one of the best marketing campaigns of the year. From turning a dozen 7-11s into Kwik-E-Marts to the SimpsonizeMe web promotion, The Simpsons Movie has been generating substantial interest and has jumped from the entertainment pages to the front pages becoming a major pop culture event. That should lead to a powerful opening weekend, even if large drops follow. The marketplace will get crowded this weekend, however Simpsons will tower over its foes with ease. In fact its nearest competitors should only be in the teen millions so Krusty and company will get the attention of most folks. Busting into 3,922 theaters, The Simpsons Movie could open in the neighborhood of $54M.

The Simpsons Movie



The German film Mostly Martha gets transformed into a star-driven Hollywood vehicle in the comedy No Reservations featuring Catherine Zeta-Jones, Aaron Eckhart, and Abigail Breslin. The PG-rated film features the T-Mobile lady playing a control freak chef who must care for her niece when her sister is killed. Warner Bros. offered sneak previews last weekend to help get some buzz going since the marketplace is getting so crowded now. No Reservations should skew more female making the hotter-than-expected Hairspray a formidable competitor. Starpower is not too high here which will make for another challenge at the box office. Serving up love and laughs in 2,425 locations, No Reservations could gross roughly $9M over the weekend.

No Reservations



What seemed like a good idea a year ago – Lindsay Lohan headlining a thriller – now looks to become an unfortunate casualty of the summer box office race. I Know Who Killed Me, an R-rated scarefest from Sony, hits theaters on Friday riding a wave of bad publicity surrounding its star. Is all publicity, good publicity? Will Lohan's arrests and substance abuse problems help sell more tickets? Moviegoers will decide that, but Killed enters the marketplace without a lot of fanfare. Hollywood has run the horror genre into the ground this year with an overabundance of product and this one's harsh rating will make it much tougher to get Lohan's fan base in. The film looked promising a month ago when scenes of the mean girl doing a stripper routine were released online. But most of the intrigue has evaporated and the pic now stands as yet another scary movie that ticket buyers don't need. Debuting in about 1,200 locations, I Know Who Killed Me may collect around $4M.

I Know Who Killed Me



MGM releases the golf comedy Who's Your Caddy? which stars hip hop players Big Boi and Lil Wayne. The PG-13 pic tells of a rap mogul who invades and turns upside-down an elite country club. Opening in only 1,019 theaters with a low-volume marketing push, Caddy is not looking to lead the pack at all but comes as a small offering for teens on summer vacation too bored to see anything else. Given the high amount of competition and the low amount of starpower, the grosses should be small. Who's Your Caddy? might take in about $2M this weekend.

Who's Your Caddy?



As if the weekend wasn't crowded enough, a handful of films that have posted impressive results in limited release test the waters in many more theaters. MGM widens the acclaimed military drama Rescue Dawn from 57 to more than 500 runs, Fox Searchlight expands its sci-fi thriller Sunshine from ten to over 400 locations, and Focus jumps from 36 to 115 playdates with its well-reviewed Don Cheadle starrer Talk To Me. All three should find themselves in the Top 20.

Rescue Dawn



Harry Potter and the Order of the Phoenix took a beating last weekend when the final wizard book hit the shelves. The drop could stabilize this weekend despite the arrival of Apu and friends. A 45% decline would give the Hogwarts clan about $18M and a 19-day cume of $242M.

Adam Sandler comedies typically drop by 45-50% on the second weekend depending on how well received they are. I Now Pronounce You Chuck and Larry is not exactly a fan favorite so sales could get sliced in half and fall to about $17M. That would still give the Universal comedy about $70M after ten days.

New Line enjoyed a better than expected bow for the musical Hairspray which gave the studio its best opening in two years. However its Friday-to-Saturday drop of 15% last weekend indicates that it might be a front-loaded title. Look for a 50% fall to around $14M giving the John Travolta vehicle a ten-day tally of $59M.

LAST YEAR: Universal's summer action entry Miami Vice opened atop the charts with $25.7M on its way to $63.5M domestically and $164M worldwide. After three weeks at number one, Pirates of the Caribbean: Dead Man's Chest slipped to second with $20.6M. Fox's teen comedy John Tucker Must Die enjoyed a solid opening in third with $14.3M leading to a $41M final. The animated film Monster House followed with $11.7M in its sophomore frame. Rounding out the top five was rival toon The Ant Bully with a $8.4M opening on its way to a disappointing $28.1M for Warner Bros. Introducing herself to the world in limited release was Abigail Breslin in Little Miss Sunshine which went on to become a critical and commercial hit grabbing $59.9M at the box office plus four Oscar nominations.

Author: Gitesh Pandya, www.BoxOfficeGuru.com