Pixar's latest effort, a sequel to the 2004 hit The Incredibles, is another Certified Fresh winner, and it's already breaking ticket sales records. If you have kids of theater-going age, then you're likely going to see Incredibles 2 this weekend. With that in mind, Christy Lemire tells you what you might need to keep an eye out for if you've got very young children, and she also offers three more movies about unusual families that you can watch at home.
---
THE MOVIE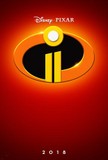 Rating: PG, for action sequences and some brief mild language.
Mr. Incredible, Elastigirl, Jack-Jack, and Edna Mode are back in this high-energy sequel to the 2004 Pixar Animation hit The Incredibles. Writer-director Brad Bird also returns, picking up right where he left off with the first film. But many citizens now lament the damage superheroes cause while fighting crime and saving lives, and politicians want to outlaw them entirely. So a wealthy brother and sister (voiced by Bob Odenkirk and Catherine Keener) enlist the Parr family for a campaign to rehabilitate their image, starting with Holly Hunter's Elastigirl. At the same time, a villain is on the loose, hypnotizing people and forcing them to behave violently using the moniker the Screenslaver. Will the Incredibles be able to stop him? And will the diminutive diva designer Edna Mode (also Bird) find something fabulous for them to wear while they're trying? Incredibles 2 is just as much fun as the original. It's thrillingly paced and beautifully detailed, with toddler Jack-Jack nearly stealing the whole thing while feeling out his newfound powers. But some moments with the Screenslaver – who wears a menacing mask and lurks in the shadows – might be too scary for very little kids, including one scene in particular that takes place at his dark, hidden lab in an old apartment building. Also, the effect his hypnosis has on people might disturb young viewers. Incredibles 2 has the sorts of chases, fistfights, and general peril you'd expect from a summer blockbuster. But it also has a lot of worthwhile messages about sticking together and fighting for what's right. Fine for viewers around 7 and older.

---
THE RECOMMENDATIONS
If you're looking for other movies involving unusual families that you can share with your own family, here are a few suggestions: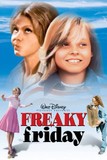 Rating: G
Well, they're only unusual for a day – a particular Friday, that is – but Annabel Andrews and her mom do cram in a lot of wild adventures over just a few short hours. A young Jodie Foster — in one of the veteran actress' great, early roles — stars as a stressed-out teenager who thinks her mom has it easy. Meanwhile, her harried mother (a game Barbara Harris) envies the simplicity she sees in Annabel's young life. Neither of them truly understands the challenges the other faces on a daily basis – but they get a taste when they accidentally wish to switch lives for the day. This is a classic body-swap comedy as well as a vintage Disney live-action family film. Both mother and daughter find themselves caught in a lot of awkward moments and slapstick calamities. A car chase, an out-of-control washing machine, and a water skiing extravaganza are among the many wacky antics that erupt throughout the day. It's all wholesome, harmless fun. A remake came out in 2003 starring Lindsay Lohan and Jamie Lee Curtis, and while it was certainly enjoyable (and had more high-tech special effects), the original has an old-fashioned charm about it. Good for all ages.
Watch now on: Amazon, FandangoNOW, iTunes
---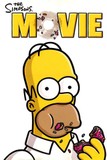 Rating: PG-13, for irreverent humor throughout.
Our son, who is now 8, has been watching The Simpsons for years. He reads the comic books. He quotes random, classic lines from the show. He looks to troublemaking Bart as a charismatic role model. Now, this may not be your particular parenting path. You may think The Simpsons are inappropriate, despite their pleasingly colorful, animated appearance. And I totally get that. But if your kids love The Simpsons, they'll love this feature-length adventure. All the same slapstick is there, along with the trademark satire for older viewers to appreciate. As always, Matt Groening's creation manages to be accessible yet sophisticated all at once. The plot has to do with Homer causing a catastrophe when he adopts a pet pig. Injuries and inside pop culture references abound. We also get some Bart nudity, in case you want to prepare to shield your kids' eyes. The Simpsons Movie has the same great energy and brash humor as the TV show and the same underlying heart. Fine for viewers around 9 and older.
Watch now on: Amazon, FandangoNOW, iTunes
---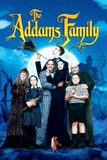 Rating: PG-13
This is the feature film version of the 1960s sitcom of the same name, which follows the misadventures of the ghoulish Addams clan. But while director Barry Sonnenfeld maintains the television show's playfully monstrous vibe, the humor here tends to be a tad more grown-up and darker. It's about the eccentric, wealthy Addamses – including father Gomez (Raul Julia), mother Morticia (Anjelica Huston), and daughter Wednesday (Christina Ricci) – becoming the target of a scheme to steal their fortune. Madcap hilarity and macabre frights ensure. The mere look of these characters and their world is probably too much for very little kids, though. An animated remake is planned for 2019 from the directors of Sausage Party, featuring Charlize Theron, Chloe Grace Moretz, and Finn Wolfhard among the voice cast, but you can get your Addams fix before then. And now that catchy theme song is stuck in your head. You're welcome (snap, snap). Fine for viewers around 10 and older.
Watch now on: Amazon, FandangoNOW, iTunes
Fox's got a new Ice Age and it's set on collision course for theaters this Friday. Animation at the studio has weaved a winding line through Saturday morning cartoons, adult fare, and studio closures before lifting Fox as one of Hollywood's major animated players decades later, alongside Disney/Pixar and Dreamworks. In this week's gallery, we look at 24 films and TV shows highlighting the history of Fox Animation.
It's the end of the year and, as we see it, you have two choices: waste hours of your life trying to find fun, or enjoy hours of your life, bringing the fun to your living room. To facilitate the latter, we've put together a list of the best TV marathons happening this week so you can ring in the new year with style! (And by style, we mean footie pajamas and central heating.)
---
Ash vs. Evil Dead Marathon
Starz, Monday, Dec. 28 through Wednesday, Dec. 30, starting at 9 p.m.
TV's favorite chin (sorry, Jay Leno) is getting his own TV marathon, starting tonight when Starz will play every episode of Ash vs. Evil Dead starring Bruce Campbell. For three nights this week, catch three half-hour episodes of Sam Raimi's cult classic rebooted for TV just in time for Saturday's season one finale!
The Walking Dead and Fear Marathons
AMC, Tuesday, Dec. 29, starting at 2 p.m.
For that niche group of doomsday'ers who believe that with the New Year comes the end of the world, feast on the fall of humanity with a mega TWD marathon, which will include every episode since the beginning of season two (not sure why they skipped the six hours of season one, but you can watch them now on Netflix), and wrapping up with the latest episode, "Start to Finish." The marathon will also feature all six episodes of Fear the Walking Dead.

Mr. Robot Marathon
USA Network, Tuesday, Dec. 29, starting at 11 p.m.
Watch every episode of the first season of Mr. Robot, considered by critics everywhere to be one of the best shows of 2015. Whether you're meeting Elliot for the first time, or giving fsociety a second look, this is one marathon that's sure to keep you questioning everything into the New Year.
The Twilight Zone Marathon
Syfy, Wednesday, Dec. 30, starting at 7 p.m.
For its 21st annual marathon of The Twilight Zone, Syfy will air all 156 episodes of Rod Serling's legendary TV series chronologically in HD — a first for the network. If you can't make time for the entire 87-hour marathon, be sure to DVR "Nightmare at 20,000 Feet" starring William Shatner and "The Encounter" starring George Takei. Other highlights include "Time Enough At Last," "Living Doll," "To Serve Man," and "An Occurrence at Owl Creek Bridge."
Breaking Bad Weekly Marathons
SundanceTV, starting Wednesday, Dec. 30 at 9 p.m.
Here's a marathon you can savor for weeks to come. Beginning on Dec. 30, SundanceTV will run four episodes of the highly-acclaimed series Breaking Bad starring Bryan Cranston and Aaron Paul every week in chronological order until they air all five seasons (which, by our count, should take you all the way through April). Not a bad start to the year — by the time you finish the marathon, it's already a third over. Yeah, bitch!
The Twilight Zone (2002) Marathon
El Rey Network, Thursday, Dec. 31, starting at 6 a.m.
Black and white not your thing? El Rey is hosting a 24-hour marathon of the 2002 remake of The Twilight Zone, which aired for just one season on UPN and featured host Forest Whitaker in the Rod Serling role as narrator. Be sure to look out for "One Night at Mercy," starring Seinfeld's Jason Alexander as Death; "The Pool Guy" with Lou Diamond Phillips as the titular pool cleaner; and "Cradle of Darkness," featuring Katherine Heigl on a time-traveling mission to kill baby Hitler.
Doctor Who Marathon
BBC America, Thursday, Dec. 31, at 6 a.m.
It's a bit of a random sampling over 24 hours, but after this year's stellar season, who doesn't want more Doctor Who? This New Year's Eve marathon will feature episodes from series two and three, plus a smattering of holiday specials, including "Voyage of the Damned," "The Next Doctor," "The Snowman," and "The Husbands of River Song."
The Thin Man Marathon
TCM, Thursday, Dec. 31, starting at 5 p.m.
Make your New Year's timeless with TCM's marathon of Thin Man movies, starring Myrna Loy and William Powell as master husband-and-wife sleuthing team Nick and Nora Charles. The network will run all six classic films, starting with The Thin Man, and following with After the Thin Man, Another Thin Man, Shadow of the Thin Man, The Thin Man Goes Home, and Song of the Thin Man.
"The Simpsons New Year's Resolutions" Marathon
FXX, Thursday, Dec. 31, starting at 6 p.m.
Kicking off with The Simpsons Movie, FXX will ring in the New Year, Springfield-style, with 30 hours of resolution-themed programming featuring Marge, Homer, and the rest of the gang as they make life-changing decisions over a 27-season time period.
The A-Team Marathon
Encore Classic, Thursday, Dec. 31, starting at 7 p.m.
We pity the fool who misses this 24-hour marathon featuring a "crack commando unit" who survives the Los Angeles underground by working as soldiers of fortune. Highlights include a guest-star appearance from Hulk Hogan and Murdoch's big win on Wheel of Fortune. If you have a problem, if no one else can help — and if you can find them — maybe you can binge-watch The A-Team.
It may not have been quite the box-office phenomenon that its predecessors were — and critics may have disliked it enough to keep it down at 20 percent on the Tomatometer — but that didn't stop Rush Hour 3 from emerging as the top DVD rental of 2007.
The third Rush Hour racked up over $70 million in rental revenue, roughly half of what it took in at the box office, and besting another third installment, The Bourne Ultimatum. Count down the rest of last year's DVD-rental top 25 below!
1. $71.2 Rush Hour 3 ($140.1M box office)
2. $69.7 The Bourne Ultimatum ($227.5 box office)
3. $66.4 The Kingdom ($47.5 box office)
4. $64.3 Superbad ($121.5 box office)
5. $57.2 Live Free or Die Hard ($134.5 box office)
6. $56.7 The Simpsons Movie ($183.1 box office)
7. $55.3 Night at the Museum ($250.86 box office)
8. $54.1 Harry Potter and the Order of the Phoenix ($292 box office)
9. $51.8 Shrek the Third ($322.7 box office)
10. $51.2 The Heartbreak Kid ($36.8 box office)
11. $50.6 The Pursuit of Happyness ($163.57 box office)
12. $49.0 The Departed ($132.38 box office)
13. $47.5 Borat ($128.51 box office)
14. $47.5 Transformers ($319.3 box office)
15. $45.0 Blood Diamond ($57.38 box office)
16. $43.8 Spider-Man 3 ($336.5 box office)
17. $43.7 300 ($210.6 box office)
18. $43.0 I Now Pronounce You Chuck and Larry ($120 box office)
19. $42.9 Casino Royale ($167.45 box office)
20. $42.7 Disturbia ($80.21 box office)
21. $42.6 The Holiday ($63.22 box office)
22. $41.8 Knocked Up ($148.8 box office)
23. $40.8 Deja Vu ($64.04 box office)
24. $40.5 Fantastic Four: Rise of the Silver Surfer ($131.9 box office)
25. $40.5 The Good Shepherd ($59.95 box office)
Source: End of Boredom
This week the shelves are packed, and just in time for the holidays! Check out the long-awaited big-screen debut of Springfield's finest (The Simpsons Movie), Matthew Vaughn's fantastic tale of witches, romance, and flying pirates (Stardust), or, as we strongly advise, take a chance on one of the year's best cinematic gems (Once).
---
The Simpsons Movie
Tomatometer: 88%
It took eleven Simpsons scribes to bring the yellowest family in America to the big screen — and a marketing campaign turning 7-Eleven stores into Kwik-E-Marts that can only be described as "inspired" — but the payoff was huge. After 19 more-or-less stellar seasons (ok, quite a few were less but it got better, didn't it?) Homer, Marge, Bart, Lisa, and Maggie made a fashionably late entrance into the movies, to the tune of over half a billion dollars and counting, with a feature-length adventure involving the destruction of Springfield, a pet pig, environmentalism, Albert Brooks, and Green Day.
---
Tomatometer: 75%
Neil Gaiman and Charles Vess' illustrated fairy tale captivated readers upon publication in 1997; a decade later, Layer Cake director Matthew Vaughn enlisted the likes of Claire Danes, Michelle Pfeiffer, and Charlie Cox) in an English town called Wall bordered by a secret realm of magic, pirates and witches, the Certified Fresh Stardust dazzled critics with its heartfelt, if sprawling, tale of romance and adventure. Check out the DVD for behind-the-scenes commentary, deleted scenes, and a blooper reel.
Tomatometer: 98%
John Carney's Irish Once is, quite simply, one of the best films of 2007. The micro-budgeted musical — shot for an astounding $160,000 guerilla-style, on the streets of Dublin — stars real-life artistic partners Glen Hansard (of The Frames) and Marketa Irglova, as a busker and an immigrant who meet and form an immediate musical bond. The Grammy-nominated soundtrack bears 13 hauntingly beautiful original songs, which alone are worth the price of admission. If you missed it in theaters — and a lot of you did — pick it up now on DVD.

Tomatometer: 96%
In 1982, Ridley Scott unleashed his stylishly noir sci-fi tale of replicants and blade runners onto the world, and geeks the world over were never the same. But whose vision did they see? After a 1992 Director's Cut that was ironically not Scott-approved, we now have Blade Runner: The Final Cut. At 93 percent, the original version already had overwhelming critical praise; at 96 percent, Scott's "final" vision, available this week, may be even closer to perfection.
Tomatometer: N/A
The original Bring it On (2000) was a gem of a teen comedy about a privileged high school cheer captain (Kirsten Dunst) trawling the cutthroat waters of competitive cheerleading; the uninspired sequel, set on a college campus, provoked one to lament "it's already been broughten." Thankfully, a third installment (Bring it On: All or Nothing, starring Hayden Panetierre) revived the flagging franchise, leading us to hope, spirit fingers waving, that the feat could be repeated…in a third sequel! Bring it On: In It To Win It is that new hope — a cheertastic take on Romeo and Juliet. Sigh.
Tomatometer: 25%
If you're like me, you love Comedy Central's Reno 911; maybe, then, you won't mind the underrated Balls of Fury, an Enter The Dragon-style spoof about the illicit ping-pong circuit starring Dan Fogler, Christopher Walken, Maggie Q and James (Lo Pan!) Hong. Lo Pan!
Tomatometer: 15%
Oh Jason Lee, what hath you wrought? You haven't had this bad a critical ravaging since Stealing Harvard!
The nominations for the 65th annual Golden Globe Awards were announced this morning. Did your favorite films, stars, and songs make the cut?
The nominees were read at the Beverly Hilton by a surreal panel consisting of Dane Cook, Hayden Panettiere, Ryan Reynolds, and Quentin Tarantino. The film nominations follow below, with Tomatometers in parentheses:
Picture, Drama:

American Gangster (79 percent)
Atonement (85 percent)
Eastern Promises (88 percent)
The Great Debaters
Michael Clayton (90 percent)
No Country for Old Men (95 percent)
There Will Be Blood (100 percent)
Actress, Drama:
Cate Blanchett, Elizabeth: The Golden Age (34 percent)
Julie Christie, Away From Her (95 percent)
Jodie Foster, The Brave One (45 percent)
Angelina Jolie, A Mighty Heart (77 percent)
Keira Knightley, Atonement
Actor, Drama:
George Clooney, Michael Clayton
Daniel Day-Lewis, There Will Be Blood
James McAvoy, Atonement
Viggo Mortensen, Eastern Promises
Denzel Washington, American Gangster
Picture, Musical or Comedy:
Across the Universe (52 percent)
Charlie Wilson's War (92 percent)
Hairspray (92 percent)
Juno (92 percent)
Sweeney Todd (92 percent)
Actress, Musical or Comedy:

Amy Adams, Enchanted (94 percent)
Nikki Blonsky, Hairspray
Helena Bonham Carter, Sweeney Todd
Marion Cotillard, La Vie En Rose (74 percent)
Ellen Page, Juno
Actor, Musical or Comedy:

Johnny Depp, Sweeney Todd
Ryan Gosling, Lars and the Real Girl (78 percent)
Tom Hanks, Charlie Wilson's War
Philip Seymour Hoffman, The Savages (89 percent)
John C. Reilly, Walk Hard: The Dewey Cox Story
Supporting Actress:
Cate Blanchett, I'm Not There (80 percent)
Julia Roberts, Charlie Wilson's War
Saoirse Ronan, Atonement
Amy Ryan, Gone Baby Gone (93 percent)
Tilda Swinton, Michael Clayton
Supporting Actor:
Casey Affleck, The Assassination of Jesse James by the Coward Robert Ford (75 percent)
Javier Bardem, No Country for Old Men
Philip Seymour Hoffman, Charlie Wilson's War
John Travolta, Hairspray
Tom Wilkinson, Michael Clayton
Director:
Tim Burton, Sweeney Todd
Ethan Coen and Joel Coen, No Country for Old Men
Julian Schnabel, The Diving Bell and the Butterfly (94 percent)
Ridley Scott, American Gangster
Joe Wright, Atonement
Screenplay:
Diablo Cody, Juno
Ethan Coen and Joel Coen, No Country for Old Men
Christopher Hampton, Atonement
Ronald Harwood, The Diving Bell and the Butterfly
Aaron Sorkin, Charlie Wilson's War
Foreign Language:
4 Months, 3 Weeks and 2 Days, Romania (96 percent)
The Diving Bell and the Butterfly, France and U.S.
The Kite Runner, U.S. (65 percent)
Lust, Caution, Taiwan (64 percent)
Persepolis, France (100 percent)
Animated Film:
Bee Movie (52 percent)
Ratatouille (97 percent)
The Simpsons Movie (88 percent)
Original Score:
Michael Brook, Kaki King, Eddie Vedder, Into the Wild (82 percent)
Clint Eastwood, Grace Is Gone (70 percent)
Alberto Iglesias, The Kite Runner
Dario Marianelli, Atonement
Howard Shore, Eastern Promises
Original Song: Despedida from Love in the Time of Cholera (28 percent)
Grace Is Gone from Grace Is Gone
Guaranteed from Into the Wild
That's How You Know from Enchanted

Walk Hard from Walk Hard: The Dewey Cox Story
Source: Associated Press
Source: Golden Globes
The nominations for the 80th Academy Awards won't be announced until January 22, but the names of the films being submitted for consideration are starting to trickle in.
Variety reports that in the animated feature film category, the Academy will have 12 movies to consider — and whittle down to three nominees. From the article:
Submitted features are: "Alvin and the Chipmunks," "Aqua Teen Hunger Force Colon Movie Film for Theaters," "Bee Movie," "Beowulf," "Meet the Robinsons," "Persepolis," "Ratatouille," "Shrek the Third," "The Simpsons Movie," "Surf's Up," "Tekkonkinkreet" and "TMNT."
Yes, you read that right. Alvin and the Chipmunks. Think the voters will have problems narrowing down this list?
Source: Variety
A record summer box office ended on a high note
with a record Labor Day weekend led by
Rob Zombie's new take on the horror
classic Halloween which scored the biggest opening ever for this holiday frame.
The R-rated creepfest grossed an estimated $31M over the four-day
Friday-to-Monday period for MGM and The Weinstein Co. from an ultrawide 3,472
theaters for a powerful $8,932 average. That was enough to slash through the
previous holiday best of $20.1M from 2005's
Transporter 2 by a stunning 54%.
Over the Friday-to-Sunday portion, the pic scored $26.5M and a $7,622 average.
The gross for the Michael Myers fright pic surged ahead of industry expectations
and ranked as the best horror opening since
Saw III's three-day tally of $33.6M
from last Halloween.
Marking the end of summer and a time when students begin going back to school,
Labor Day weekend is typically the weakest of all the holiday weekends during
the year. But the overall summer movie season was anything but. The domestic box
office generated over $4 billion led by seven blockbusters that crossed the
$200M mark with four sailing past the $300M milestone. Both were new industry
highs.

Sony's two-time champ

Superbad
held up well in its third frame this weekend and grossed an
estimated $15.6M for a 18-day cume of $92.4M. Another comedy aimed at young
people,
Balls of
Fury
, opened in the third spot with an estimated $13.8M from 3,052
locations for a decent four-day average of $4,534. Since its Wednesday launch,
the ping pong pic has taken in $16.8M for Focus.

For the fourth consecutive weekend the threequels
The Bourne Ultimatum and
Rush
Hour 3 were back-to-back on the charts. The
Matt Damon assassin smash took in an
estimated $13.2M for a total of $202.6M while the
Jackie Chan–Chris Tucker
action-comedy dropped to an estimated $10.4M for a $122.2M sum. Bourne crossed
the $200M mark on Labor Day.

Following in sixth was Universal's
Mr. Bean's Holiday
with an estimated $8.1M
for $21.1M to date.
The Nanny Diaries
fell to an estimated $6.4M for MGM giving
the comedy just $16.5M in ten days.
Kevin Bacon
stumbled into eighth place with
his vigilante thriller
Death Sentence
which bowed to an estimated $5.2M from
1,822 sites for an average of only $2,854 for Fox.
Jet Li
and
Jason Statham
followed in ninth with
War
which crumbled in its
sophomore frame to an estimated $5.1M giving Lionsgate $18M in ten days.
Paramount's fairy tale adventure
Stardust
rounded out the top ten with an
estimated $3.9M for a $31.9M total.
Three films dropped out of the top ten over the weekend.
The Simpsons Movie
laughed up an estimated $3.5M and boosted its sensational domestic haul to
$178.4M on its way to what should be a final tally of about $185M. Overseas, the
Fox smash broke through the $300M barrier this weekend and hopes to see its
global gross surge past $500M.
New Line's hit musical
Hairspray
posted another strong performance banking an
estimated $3.5M over four days to raise its cume to $112.3M. A final domestic
gross of at least $120M seems likely. Not faring well was the Nicole Kidman
sci-fi thriller
The Invasion
which tumbled down to an estimated $1.5M for a poor
$14.1M total after 18 days. Paramount should end up snatching a miserable $16M.
The top ten films grossed an estimated $112.7M over four days (a new Labor Day
weekend record) which was up 26% from last year when
Invincible remained in
first place with $15.4M in its second session; and up 23% from 2005 when
Transporter 2 opened in the top spot with a then-record $20.1M.
Author: Gitesh Pandya,
www.BoxOfficeGuru.com
Booze and babes were still in high demand as
the teen sex comedy
Superbad ruled the North American box office for the second straight
weekend despite the arrival of a handful of new releases. Most of the debuting
films were met with disappointing sales since ticket buyers spent their time and
money catching up on popular holdover titles which commanded the top three
spots.
The supercool kids of
Superbad remained the leaders of the pack with an estimated weekend
gross of $18M, falling 46% from last weekend. After ten days, the Sony smash has
taken in an impressive $68.6M and could be on its way to $120M or more. That
would give the raunchy hit a domestic gross nearly seven times its production
cost of $18M. Superbad is the first summer film to spend back-to-back
weekends at number one since
Pirates of
the Caribbean: At World's End which bowed over Memorial Day weekend in
May. Sony has now claimed the number one film nine times in 2007, more than any
other studio.
Rising one spot to second place was
Matt Damon
's
latest assassin flick
The Bourne Ultimatum
which slipped only 38% to an estimated $12.4M. It was the fourth best
fourth-weekend gross of any summer film this year after the threequel
triumvirate of
Shrek the Third
($15.3M),
Spider-Man 3
($14.3M), and
Pirates
($12.4M). With $185.1M in the bank for Universal,
Bourne
has now outgrossed
every
James Bond
film domestically (in nominal dollar terms), both previous
Bourne
films, and two of the three
Mission: Impossible
pics.
Ultimatum

is still
on track to hit the $200M mark by the end of Labor Day weekend and will give a
serious challenge to this decade's top action films that are not driven by
special effects –
Rush Hour 2
($226.2M in 2001) and
Mission: Impossible 2
($215.4M in 2000).
New Line's action-comedy sequel
Rush Hour 3 fell 43%
to an estimated $12.3M in its third mission. The
Jackie Chan–Chris
Tucker threequel has collected $109M in 17 days and is on track to finish
with $140-145M.


In a tight race among new releases, the family film
Mr. Bean's Holiday
edged out the action film
War
for fourth place. Universal's G-rated comedy opened to an estimated $10.1M from
1,714 theaters for a solid $5,905 average. The
Rowan Atkinson
starrer has already grossed a stellar $189M internationally. Debuting close
behind with an estimated $10M was the R-rated crime drama
War
which
averaged a mediocre $4,392 from 2,277 locations. Starring
Jet Li
and
Jason Statham
,
the Lionsgate release opened close to the numbers of the last films from the two
actors. Last September, Li's
Fearless
bowed to
$10.6M and a $5,857 average while Statham's
Crank
launched with
$10.5M over three days and a $4,158 average. Putting the two together did little
to broaden the audience, however.
MGM landed in sixth place with a disappointing opening for the comedy
The Nanny Diaries
which grossed an estimated $7.8M. Playing in 2,629 theaters, the PG-13 pic based
on the popular novel averaged just $2,971 per site.


The year's top-grossing non-rat toon
The Simpsons Movie
dropped 36% to an estimated $4.4M in its fifth frame boosting the cume to
$173.4M for Fox. Paramount's fantasy adventure
Stardust grossed an
estimated $4M, off only 30%, for a total of $26.5M.


Moviegoers kept going back for more musical fun as New Line's
Hairspray dipped a
mere 23% in its sixth session to an estimated $3.5M and raised its overall cume
to $107.5M. Rounding out the top ten was the sci-fi flop
The Invasion which
tumbled 47% in its second weekend to an estimated $3.1M. The Warner Bros.
release has taken in just $11.5M in ten days and should end with a miserable
$16-18M.
Three national releases dumped into the late-August abyss debuted outside of the
top ten with weak results. Yari Film Group's well-reviewed boxing drama
Resurrecting
the Champ starring
Samuel L.
Jackson and
Josh Hartnett opened with an estimated $1.8M from 1,605 theaters for a poor
$1,152 average. Universal's Latino crime drama
Illegal Tender
bowed to an estimated $1.4M from 512 sites for a mild $2,805 average. The most
miserable results came from the
Jon Voight
film September Dawn
which grossed an estimated $600,000 from 850 playdates for an embarrassing $706
per-theater average for Slowhand Releasing.

In limited release, the
Mandy Moore
drama Dedication
got off to a moderate start collecting an estimated $24,000 from only four
venues for an average of $6,000 on its opening weekend for The Weinstein Co.

Three films dropped out of the top ten over the weekend.

Harry Potter and the Order of the Phoenix grossed an estimated $2.5M,
down 34%, lifting the domestic haul to $283.3M. Despite the midweek launch in
July, the fifth wizard pic should end up with a final take nearly identical to
the $290M taken in by the last installment

Harry Potter and the Goblet of Fire which had a Friday opening in
November which has been the most common type of launch for the franchise.

Buena Vista's family film
Underdog fell 42% to
an estimated $2.2M and put its sum at $36.6M. A $42-44M final seems likely.
Adam Sandler's
latest comedy blockbuster
I
Now Pronounce You Chuck and Larry grossed an estimated $2.1M, down 42%,
and gave Universal a total of $114.3M to date. The comedian has now generated
$100M blockbusters over six consecutive years trailing only Tom Cruise whose
streak is currently at seven straight years. Look for Chuck to end its
run with roughly $120M.

The top ten films grossed an estimated $85.5M which was up 12% from last year
when Invincible opened in first place with $17M; and up 10% from 2005 when
The
40-Year-Old Virgin remained in the top spot with $16.3M.
Author: Gitesh Pandya,
www.BoxOfficeGuru.com
Teenagers flocked to the multiplexes for stimulation
this weekend as the raunchy new sex comedy
Superbad powered its way to number
one while the frame's other new releases, the sci-fi thriller The Invasion and
the adventure tale The Last Legion, were met with yawns. The overall North
American box office continued its red hot pace significantly beating out
year-ago levels yet again on its way to possibly ending the summer season with a
new record.
Sony captured the top spot for the first time since early May with
Superbad
which powered ahead of expectations to bow to an estimated $31.2M. The R-rated
tale of three nerdy high school pals on a wild search to get booze to impress
their lady friends averaged a potent $10,583 from 2,948 locations. The opening
even beat out the $30.7M debut of June's
Knocked Up from director
Judd Apatow
and actor Seth Rogen. Apatow produced Superbad which co-starred and was
co-written by Rogen. Critics were quite impressed with McLovin and friends and
gave the film high marks. (Click
here for
our interview with the stars of Superbad.)


The studio pushed the teen comedy for months with a well-executed marketing
campaign which included a popular uncensored trailer and touring the main actors
around the country for promotional events. Superbad delivered the second biggest
opening for an R-rated film this year only trailing
300. The two are the only R pics to reach number one at all in 2007. With a production cost of only $18M,
the comedy will easily become a healthy moneymaker for Sony. But the film's
troubling Friday-to-Saturday drop of 15% could mean that fans rushed out upfront
as if this were a sequel and that big dropoffs could be on the horizon. Still it
was the second biggest opening ever in the traditionally slow second half of
August behind just
Freddy vs. Jason which debuted to $36.4M in 2003. Studio
research
showed that the audience was 52% male and 60% in the 18-34 bracket.






Rush Hour 3 fell 56% in its second weekend and slipped to the runnerup spot with
an estimated $21.8M pushing the ten-day cume to $88.2M. The New Line action
sequel should find its way to about $135-140M from North America. Like most of
this summer's threequels, Rush Hour 3 will end its domestic run well behind the
gross of its predecessor.






The one threequel to break that trend is
The Bourne Ultimatum which followed in
third place this weekend with an estimated $19M, off only 42%. Universal's
latest action entry has taken in a stellar $163.8M in only 17 days and should
surpass the $176.1M of 2004's
The Bourne Supremacy by the end of the week to
become the top-grossing film of the franchise. Grossing an estimated $6.7M in
its fourth frame, down 41%, was
The Simpsons Movie which has taken in
$165.1M for Fox to date.




Starpower from Nicole Kidman and
Daniel Craig meant nothing at the box office
for their new sci-fi thriller
The Invasion which bombed with an opening of just
$6M, according to estimates. Playing wide in 2,776 theaters, the PG-13 remake of

Invasion of the Body Snatchers averaged a measly $2,161 per site. The
Warner Bros. release earned mostly negative reviews.
Paramount's fairy tale adventure
Stardust fell 43% to an estimated $5.2M for a
ten-day sum of just $19.1M. A $30-35M final seems likely. The musical smash
Hairspray joined the century club over the weekend grossing an estimated $4.3M
for New Line, down just 33%, for a total of $100.7M. Disney's
Underdog
dropped 43% to an estimated $3.6M to boost its tally to $31.7M.




Falling to ninth place was
Harry Potter and the Order of the Phoenix which took
in an estimated $3.5M, off just 35%, giving Warner Bros. $278.6M from North
America. Overseas, the fifth wizard tale collected an estimated $16.2M from 61
territories boosting the international cume to $594M and the global gross to a stunning $873M. Rounding out the top ten was
Adam Sandler and
Kevin James in
the Universal comedy
I Now Pronounce You Chuck and Larry which made
an estimated $3.5M, down 41%, for a total of $110.4M thus far.
Opening with weak results outside of the top ten was the historical epic
The Last Legion starring
Ben Kingsley,
Colin Firth, and
Aishwarya Rai which launched
with an estimated $2.6M from 2,002 playdates for a dismal $1,297 average.


Debuting with respectable results in limited release was MGM's
Death at a
Funeral which bowed to an estimated $1.3M from 260 theaters for a $5,012
average.
Warner Independent platformed
Leonardo
DiCaprio's documentary
The 11th Hour in
New York and Los Angeles and generated a strong start. The PG-rated pic looking at environmental problems grossed an estimated $56,000 from four sites
for a muscular $14,000 average. Hour expands to the top ten markets on Friday.






Two films dropped out of the top ten over the weekend. The Warner Bros. pic
No
Reservations took in an estimated $2.3M, off 39%, giving the
Catherine
Zeta-Jones film $36.5M to date. A $40-43M final seems likely. Sony's
Daddy Day
Camp fell 47% in its second outing to an estimated $1.8M for a weak $8.8M
after ten days. The
Cuba Gooding Jr. sequel should stumble to a final take of
just $12M which will be a far cry from the $104.3M of
Eddie Murphy's
Daddy Day
Care in the summer of 2003.






The top ten films grossed an estimated $104.9M which was up 21% from last year
when Snakes on a Plane opened in first place with $15.2M; and up 13% from
2005 when The 40-Year-Old Virgin debuted in the top spot with $21.4M.

Author: Gitesh Pandya,
www.BoxOfficeGuru.com


After being off the case for six years,
Jackie Chan and
Chris Tucker raced
back into theaters with their cross-cultural cop buddy action sequel
Rush Hour 3 and
captured the number one spot. The new fantasy film
Stardust opened to
disappointing results in fourth place while the weekend's other new titles
Daddy Day Camp
and Skinwalkers
were virtually ignored by moviegoers. But overall, the North American box office
remained robust posting a gain of more than 25% over last year for the third
session in a row.

New Line hit the top spot for the first time in a year with its action-comedy
franchise hit Rush
Hour 3 which bowed to an estimated $50.2M. Playing ultrawide in 3,778
sites, the PG-13 film averaged a strong $13,298 per theater. It was the fourth
biggest opening ever in the month of August trailing
The Bourne Ultimatum
($69.3M last weekend),
Rush Hour 2
($67.4M in 2001), and Signs
($60.1M in 2002). While a powerful debut, Rush Hour 3 showed that the franchise
has suffered some audience erosion. The opening weekend gross was 26% smaller
than Rush Hour 2's
and factoring in six years of ticket price increases, the bow would be about 35%
weaker.
In the new saga, Chan
and Tucker reteam to
fight a Chinese organized crime syndicate in Paris. Critics were overwhelmingly
negative on the film stating that the characters have overstayed their welcome
and that Tucker, who has not done any films over the last nine years other than
the Rush Hour pics, held up part three because of his salary demands. But
audiences came out for the action and the comedy and should soon push the film
over the $100M mark in the coming weeks.

After its record-breaking opening,
The Bourne Ultimatum
dropped a reasonable 51% to an estimated $33.7M and boosted its ten-day tally to
$132.3M. The hold was a bit better than the 54% decline that
The Bourne
Supremacy experienced in its sophomore session three years ago when it faced
The
Village which bowed to the same numbers as Rush Hour 3. Ultimatum marks the 13th
summer film to cross the $100M mark this year compared to ten at this same point
last year. With few good action pictures left this summer, the latest
Matt Damon
assassin pic should cruise to $210-220M making it the top-grossing installment
in the popular spy series.





The Simpsons Movie fell another 56% in its third outing to an estimated $11.1M.
That put the 17-day total at $152.2M for Fox with a final tally of around $175M
likely.





The $70M fantasy adventure
Stardust found
little magic at the box office in its opening weekend and collected just $9M in
ticket sales, according to estimates. Averaging a mild $3,548 from 2,540
locations, the PG-13 fairy tale pic starring
Michelle Pfeiffer,
Robert De Niro,
and Claire Danes found itself in fourth place. Reviews were mostly positive, but
that did little to boost its performance at the cash registers.





In its second weekend, Buena Vista's
Underdog fell 44% to an estimated $6.5M to
push its ten-day tally to $24.7M. A $40M final gross seems likely. The musical
Hairspray once
again enjoyed the best hold in the top ten dipping only 31% to an estimated
$6.4M in its fourth frame. With a robust $92.1M in the bank, the New Line hit
looks to reach the neighborhood of $110M.




The Adam Sandler comedy

I Now Pronounce You Chuck and Larry followed with an
estimated $6M, down 44%, for a cume of $103.8M becoming the comedian's eighth
$100M+ hit. Look for Universal to conclude its run with about $117M.
Harry
Potter and the Order of the Phoenix fell 43% to an estimated $5.4M lifting the
domestic total to $272M making it the third biggest wizard pic after the first
and fourth installments. Overseas, the latest Hogwarts tale hit the $550M mark
propelling the global tally to an eye-popping $822M. Warner Bros. stablemate
No
Reservations was close behind with an estimated $3.9M, off 40%, for a $32.1M
sum. Final grosses should reach $285M and $40M, respectively.





Sony saw almost no takers for its kidpic sequel
Daddy Day Camp
which flopped in its opening weekend grossing an estimated $3.6M from 2,332
theaters for a miserable $1,522 average. The PG-rated film stars
Cuba Gooding
Jr. stepping in for Eddie Murphy who is currently having daddy issues of his
own. Murphy drove its predecessor Daddy Day Care to a $104.3M gross in 2003.
Since its Wednesday opening, Camp has collected just $5M in its first five days
which is less than what Care grossed in just its opening day alone.





Barely a blip on the radar in its opening weekend was the horror entry
Skinwalkers with
an estimated $565,000 from 737 theaters for an awful $767 average for After Dark
Films.





Three pictures fell from the top ten over the weekend. The Paramount/DreamWorks
sensation Transformers grossed an estimated $3.3M in its sixth frame, off 45%,
and boosted its stellar cume to $302.9M. The $145M-budgeted blockbuster looks to
end its domestic run with about $310M. Worldwide, it has already grossed over
$600M with more markets still to open.
Transformers currently sits at number 26
on the list of all-time domestic blockbusters and hopes to surpass
Pirates of
the Caribbean: At World's End to become the third biggest hit of the summer
after Spider-Man 3 and
Shrek the Third.





Two of last weekend's poor openers tumbled in their sophomore frames. The
Andy
Samberg comedy Hot Rod dropped 59% to an estimated $2.2M for a total of only
$11M for Paramount. Lionsgate's girlpower flick
Bratz stumbled 64% to an
estimated $1.5M for a pitiful $7.6M sum. Final grosses should reach $14M and
$10M, respectively.





The top ten films grossed an estimated $135.7M which was up 31% from last year
when
Talladega Nights remained in first place with $22.1M; and up 35% from 2005
when Four Brothers debuted in the top spot with $21.2M.

Author: Gitesh Pandya,
www.BoxOfficeGuru.com