(Photo by Disney/ courtesy Everett Collection)
How to Watch Pirates of the Caribbean Movies In Order
The Pirates of the Caribbean franchise launched Johnny Depp into megastardom and put pirates back on the cultural treasure map, all beginning with 2003's The Curse of the Black Pearl. If you want to watch the Pirates of the Caribbean movies in order, set sail with Captain Jack Sparrow and his two lovely assistants Elizabeth Swann and Will Turner (Keira Knightley, Orlando Bloom) towards Dead Man's Chest and At Worlds End.
With that trilogy closed, the series continued on with the further adventures of Jack with On Stranger Tides and Dead Men Tell No Tales. In the years since, a sixth film remains in the works, while in June 2020, Disney announced a spin-off to star Margot Robbie. For now, see our guide on how to watch the Pirates of the Caribbean movies in order.
#5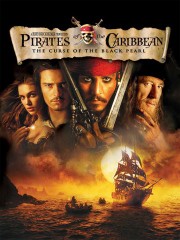 Critics Consensus:
May leave you exhausted like the theme park ride that inspired it; however, you'll have a good time when it's over.
Synopsis:
Capt. Jack Sparrow (Johnny Depp) arrives at Port Royal in the Caribbean without a ship or crew. His timing is...
[More]
#4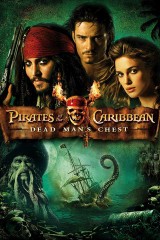 Critics Consensus:
Gone is Depp's unpredictability and much of the humor and originality of the first movie.
Synopsis:
When ghostly pirate Davy Jones (Bill Nighy) comes to collect a blood debt, Capt. Jack Sparrow (Johnny Depp) must find...
[More]
#3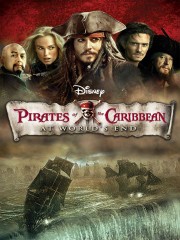 Critics Consensus:
POTC: AWE
provides the thrilling action scenes, but mixes in too many characters with too many incomprehensible plot threads.
Synopsis:
Will Turner (Orlando Bloom) and Elizabeth Swann (Keira Knightley) join forces with Capt. Barbossa (Geoffrey Rush) to free Jack Sparrow...
[More]
#2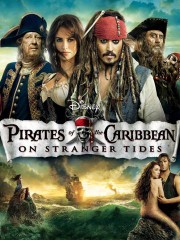 Critics Consensus:
It's shorter and leaner than the previous sequel, but this
Pirates
runs aground on a disjointed plot and a non-stop barrage of noisy action sequences.
Synopsis:
The checkered past of Capt. Jack Sparrow (Johnny Depp) catches up to him when he encounters Angelica (Penélope Cruz), a...
[More]
#1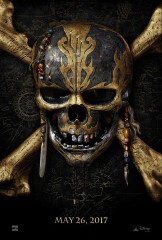 Critics Consensus:
Pirates of the Caribbean: Dead Men Tell No Tales
proves that neither a change in directors nor an undead Javier Bardem is enough to drain this sinking franchise's murky bilge.
Synopsis:
Thrust into an all-new adventure, a down-on-his-luck Capt. Jack Sparrow feels the winds of ill-fortune blowing even more strongly when...
[More]
(Photo by © Walt Disney Studios Motion Pictures, © Marvel Studios)
Updated: Monday, March 2, 2020. 
2019 may not have been the biggest year ever at the box office, but it had a number of massive films that entered the top 50 highest-grossing movies of all time – including one that took out the number 1 slot. Avengers: Endgame officially became the number 1 movie of all time, globally, when Disney and Marvel Studios re-released the film with a tiny amount of fan-baiting new footage (it was a gamble that paid off, as it was looking like the movie might not be able to catch previous number 1, Avatar, despite a record-shattering opening weekend box office). Meanwhile, the Mouse House's live-action remake of The Lion King – or "computer-animated remake," depending on which side of the argument you're sitting on – entered the top 10 highest-grossing films of all time at number 7.
Simba's kingly box office performance as well as a stellar result for Frozen II means that Disney now occupies six of the 10 top box office rankings of all time worldwide. Toy Story 4 and Captain Marvel gave Disney even more reason to celebrate last year as they entered the top 50, and the year ended on a high note for the studio, with Star Wars: The Rise of Skywalker joining the list, even if the final(?) Skywalker film – which has now passed $1 billion globally – underperformed expectations. Meanwhile, also in 2019, Sony released its highest-grossing film to date, Spider-Man: Far From Home, which entered the top 25.
Perhaps biggest box office surprise of 2019 – and maybe even its biggest box office story – was the phenomenal success of Warner Bros.' R-rated Joker, the standalone DC film starring Joaquin Phoenix that is currently at number 31 on this list, having surpassed Aladdin, The Dark Knight, Jurassic Park, The Hobbit: An Unexpected Journey, and Rogue One.
What does 2020 have in store? While there are no Avengers movies or any Star Wars films hitting theaters, the MCU carries on (Black Widow, The Eternals) and DC is throwing a bunch of potentially huge properties our way, including Wonder Woman 1984. Originals could also break through, with Christopher Nolan's Tenet and Denis Villeneuve's Dune eyed as major contenders to make a box office dent. We'll update as the year's films start to make their appearances on this list.
For the list below, we've included global box office performance, as well as domestic, and release date. We included dollars earned in re-releases, and in each of our descriptions, we look at where the film stood record-wise at the time of its run, and dive into things like critical and audience reception. We'll be here to track the progress of new blockbusters and regularly update this list of top box office performers. So keep your eyes here, and check in with our weekly weekend box office wraps.  
---
1. $2.798 Billion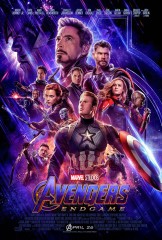 Domestic: $858.4 million (including re-releases)
Release date: April 26, 2019

The journey that began in 2008 with Iron Man was coming to an end – at least for some of the characters in the Marvel Cinematic Universe. Audiences that had been holding their breath for an entire year after perhaps the biggest cliffhanger since Empire Strikes Back could not wait to buy their tickets – and did they ever buy those tickets when they finally could. Opening weekend for Avengers: Endgame in April 2019 surpassed Infinity War's year-long record by nearly $100 million. In just eight days, the film had grossed a half-billion domestically. On day 10 it was over $621 million. One by one the records fell, leading many to ignore the words "if" and "can" and focus instead on "when" Avatar's previous record ($2.787 billion) as the highest-grossing movie would fall. But Endgame began to show signs early in its run that its impressive sprinting start might not be enough for it to ultimately come out ahead of James Cameron's epic; it only had the second-biggest second weekend ever and the fourth-best third weekend. In the era of the modern blockbuster, even a record-breaker can be front-loaded and only spend three weeks atop the charts. It really all came down to a final dash near the finish line. After just six weeks of release, Endgame was about $73 million away from dethroning Avatar – substantial ground to make up. But then Marvel and Disney re-released the film on June 28 with new goodies over its end credits. And then, over the weekend of July 19, 2019 – its 13th week of release – when another Disney release would begin its run for the top 10 all-time earners (hello, Lion King), Endgame squeaked ahead. It may not have been able to catch The Force Awakens for the all-time domestic leader, but by the time summer was over, it would pull in front of Avatar and become the king of the world (sorry, James).

---
2. $2.790 Billion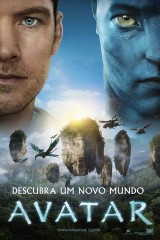 Domestic: $760.5 million (including re-releases)
Release date: December 18, 2009

The world had to wait some 12 years for James Cameron to follow up the biggest film of all-time with what would become the new biggest film of all time. Nobody believed he was going to surpass Titanic's numbers with this tale of an alien planet and the paraplegic Marine who teams up with its inhabitants in the battle for Unobtanium. But he did. At the peak of a 3-D reemergence, aided by the filmmaker's usual technological gamesmanship (and higher ticket prices), Avatar's seven straight weekends at number 1 led to over $595 million at the North American box office. Then, two days later on Feb. 2, 2010, its 47th day of release, the movie became the highest domestic earner ever. Avatar held that record for five years and eleven months and went on to become the only film ever to earn $2 billion outside of the U.S. and Canada, making it the world's highest grosser at the time. It held onto its impressive global record for nearly 10 years. Until Avengers: Endgame.
---
3. $2.194 Billion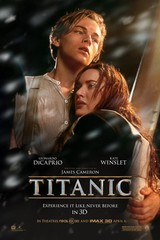 Domestic: $659.4 million (including re-releases)
Release date: December 19, 1997

James Cameron makes expensive movies. The Abyss, Terminator 2, and True Lies were all the most expensive movies of their time upon release. In 1997, Cameron blew out the budget again and this time there was worry he may have gone too far. Though delayed from July until December, Titanic nevertheless became a global phenomenon the likes of which the box office had never seen at the time. After 15 straight weeks at number 1, 14 Oscar nominations and 11 statuettes, Titanic, its stars and its song were ingrained in the hearts and tear ducts of the world, and the movie would hold the all-time box office record for 12 years – until Cameron would eclipse himself once again with Avatar.
---
---
4. $2.068 Billion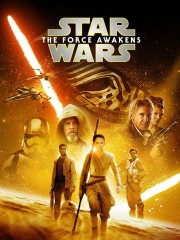 Domestic: $936.7 million
Release date: December 18, 2015

Twelve years after the completion of the Star Wars prequel trilogy, J.J. Abrams was tasked with making Episode VII – a monumental undertaking, and a risky one. Were people still interested after the prequels? Were they burnt out? The approach was to mix the old and the new, and it worked. Abrams gave a brand-new cast of characters the chance to interact with the original trio of Luke, Han, and Leia, and generations of fans were so ready for the adventure that they gave the film the highest opening weekend in history ($247.9 million). In just under three weeks, The Force Awakens became the all-time domestic champion, passing Avatar and joining the $2 billion club within 54 days. It still remains the highest-grossing domestic release of all time.
---
5. $2.048 Billion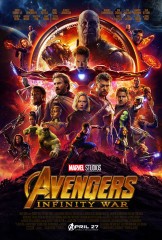 Domestic: $678.8 million
Release date: April 27, 2018

Just shy of 10 years since it began, the Marvel Cinematic Universe gathered nearly every one of its characters for a galaxy-wide showdown with the series' Big Bad, Thanos. The movie featured one of the gutsiest cliffhangers in any franchise's history, leaving audiences to wait in shock for an entire year to discover how Phase 3 of the epic series would end. The film bested The Force Awakens' three-day opening weekend record with $257.6 million, and hit the $2 billion mark in 48 days. Domestically, it would ultimately come up just short of Black Panther, which was released two months prior.
---
---
6. $1.670 Billion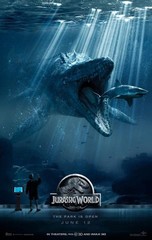 Domestic: $652.3 million
Release date: June 12, 2015

Twenty-two years after Steven Spielberg's Jurassic Park became the Jaws for a new generation, it was time for that generation's kids to have their own version of dinosaur mayhem. The second-best–reviewed film in the Jurassic series (72% on the Tomatometer vs. the original's 91%), Jurassic World trampled a competitive summer full of Avengers, Minions, and inner feelings, and became just the third film since Titanic in 1998 to pass $600 million in domestic box office.
---
7. $1.657 Billion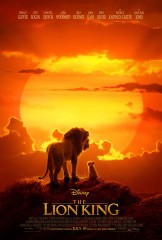 Domestic: $543.6 million
Release date: July 19, 2019

Having found success with its live-action re-imaginings of The Jungle Book and Beauty and the Beast, Disney tripled down in 2019 with three "new" remakes. Dumbo was a bit of a bust, Aladdin was a success, but The Lion King truly roared. That made sense given that the 1994 original, at the time, was one of the studio's most successful films in the middle of its rebirth, and director Jon Favreau's CGI-fueled version traced it for a new generation. The result is the highest-grossing domestic release to receive a Rotten score on the Tomatometer, at 53%. But its $191 million opening was the eighth highest of all time and it became the 14th film to pass a half-billion domestically and just the ninth film to rack up $1 billion overseas.
---
---
8. $1.519 Billion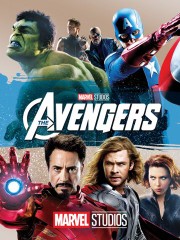 Domestic: $623.4 million
Release date: May 4, 2012

Want proof that Avengers work best together? Consider that the first combined outing for Iron Man, Thor, and Captain America bested the $1.4 billion that their origin stories had made combined. Five films into the MCU (including Edward Norton's The Incredible Hulk), the team was finally assembled for a singular battle against Loki and his inherited army. Joss Whedon's movie became the first ever to make over $200 million in a single weekend and was Marvel's first entry into the Billion Dollar Club, which had just 12 members at the time.
---
9. $1.515 Billion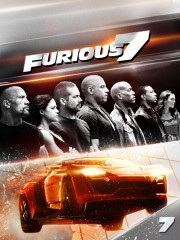 Domestic: $353 million
Release date: April 3, 2015

What started out as a Point Break derivative – with cars! – became one of the unlikeliest mega franchises ever. Vin Diesel's return in the series' fourth film is what really got the Fast and Furious franchise engines revving, and Dwayne Johnson's addition in the fifth film added some humor and helped get the critics on board. But it was the full embrace of the series' now-signature bombast, as well as the untimely death of Paul Walker, that brought the combo of curiosity and tribute that helped make James Wan's Furious 7 the franchise's most successful entry. It hit with audiences – the opening weekend haul of $147 million was almost $50 million more than any previous entry – as well as with critics (it's the highest-rated movie in the series at 81% on the Tomatameter).
---
10. $1.448 Billion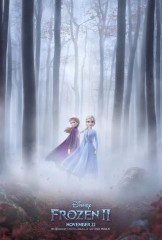 Domestic: $477 million
Release date: November 22, 2019

When a film becomes not just a global phenomenon but the highest-grossing film in your canon of animated entertainment, a sequel is inevitable. While not quite as well-received as the first film critically (77% vs. 90% on the Tomatometer), Frozen II virtually demanded that parents bring their children for a second adventure. It began with the third-highest opening weekend for an animated film (after Pixar sequels Incredibles 2 and Finding Dory) – $130.26 million – and then became the highest-grossing film over the five-day Thanksgiving holiday, which was all the more impressive given it had opened the prior weekend. In its fourth weekend of release, it became Disney's sixth billion-dollar film of 2019, pushing Jumanji: Welcome to the Jungle out of the Top 50 on the same weekend that its sequel The Next Level opened. Now, the movie has overtaken the original Frozen to become the highest-grossing animated film of all time.
---
11. $1.402 Billion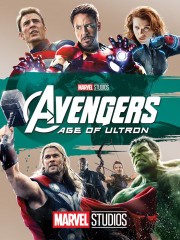 Domestic: $459 million
Release date: May 1, 2015

If any film in the top 10 could be considered both a success and a disappointment it would be Joss Whedon's Avengers sequel. Coming up shy of the first film's record-breaking opening weekend – note that it was still the second-best opening of all time when it was released – the movie never matched its predecessor in dollars or affection. With a 75% Tomatometer rating, it doesn't even rank among the top 10 Tomatometer scores of the MCU – though we think there's a case to be made for reassessing its virtues – and it lost the summer of 2015 to the dinosaurs of Jurassic World. Still, it was just the 16th film ever to cross the $400 million line domestically in its initial run.
---
12. $1.347 Billion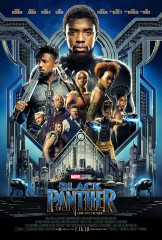 Domestic: $700.1 million
Release date: February 16, 2018

After an introduction in Captain America: Civil War, T'Challa got his own film in February of 2019. Audiences were hungry for representation on screen and looking for a thrilling re-introduction to the character, and in Ryan Coogler's action-packed, beautiful-looking epic, they got both. The movie became the fifth film in history to have a $200 million opening weekend, and just the third film ever to gross over $700 million in North America, outlasting even Avengers: Infinity War that summer. Why isn't it even higher in the list? Because it remains the only post-Avengers film in the MCU to make less money internationally than domestically.
---
---
13. $1.342 Billion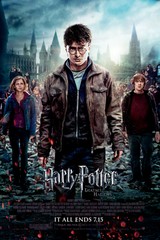 Domestic: $381.2 million
Release date: July 15, 2011

Fans of J.K. Rowling's fantasy series got to see its characters (and the actors who played them) grow up in front of their eyes. The culmination of the journey that began in 2001 also ushered in a new trend of splitting final chapters in halves. The back half of the Potter finale set the new record for an opening weekend at the time with $169.1 million, and its $960 million international haul ranked only behind Avatar and Titanic. By the end of its run, the eight Harry Potter had films grossed a combined $7.72 billion.
---
14. $1.333 Billion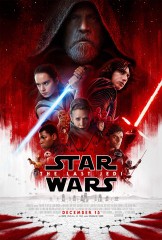 Domestic: $620.2 million
Release date: December 15, 2017

One of the more controversial entries in the Star Wars series – don't get anyone started on the casino planet sequence! – Rian Johnson's The Last Jedi took the standard dip that had afflicted other middle films in the franchise. The Empire Strikes Back made 31.9% less than A New Hope, Attack of the Clones made 34.6% less than The Phantom Menace, and The Last Jedi fell 33.8% off The Force Awakens. Still, Johnson's film joined Episodes IV, V, and VII in the 90%+ realm on the Tomatometer and may end up being the ultimate bridge to the next generation of Star Wars fans.
---
15. $1.308 Billion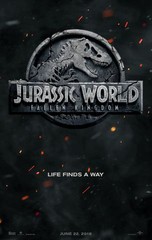 Domestic: $417.7 million
Release date: June 22, 2018

J.A. Bayona's follow-up to Colin Trevorrow's continuation of Steven Spielberg's series received the weakest Tomatometer score of the franchise to date (48%) and, following the path of many "second" entries in franchises (even if it's technically the fifth), dropped 36% from Jurassic World in overall domestic box office. But it was still good enough for 23rd all-time in North America and 13th in overseas dollars. It was also the second-highest-grossing domestic film of the 2018 summer season, behind the #17 film on this list.
---
16. $1.281 Billion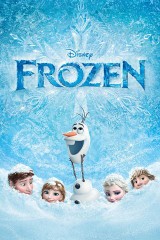 Domestic: $400.7 million
Release date: November 22, 2013

The Oscar-winning song that has tortured parents for nearly a decade was just part of what made Frozen the highest-grossing animated film in history. The story of two sisters searching for happily-ever-after with each other rather than the standard gentlemen suitors also won the Oscar for Best Animated Feature and bested 2012's Ice Age: Continental Drift for the highest international haul for an animated film ever ($875.7 million compared to $715.9 million), a record it holds to this day despite challenges from Minions and Incredibles 2. (If you consider the new Lion King animated though, this is one crown the Arendelle princesses no longer wear.)
---
---
17. $1.264 Billion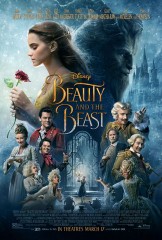 Domestic: $504 million
Release date: March 17, 2017

Speaking of Disney soundtracks, it was the 2017 live-action redo and not the Best Picture-nominated animated Beauty and the Beast from 1991 that really broke the bank and remains in the record books. Bill Condon's version of the tale as old as 1991, starring Emma Watson, was not the first of Disney's splashy re-imaginings, but it certainly was the most successful at the time, becoming the seventh film to cross a half-billion in North America and the 16th to pass three-quarters of a billion overseas.
---
18. $1.243 Billion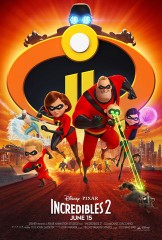 Domestic: $608.6 million
Release date: June 15, 2018

Brad Bird's The Incredibles debuted a full four years before the MCU began, a time when the Pixar brand was as close to a guarantee of success (and quality) as the industry had. Fourteen years later and deep into the superhero cinematic explosion, Bird's sequel more than doubled the original's box office and became the highest-grossing animated film ever at the domestic box office. It was the ninth film to cross the $600 million mark in North America and remains in the top 10 all-time earners domestically.
---
---
19. $1.236 Billion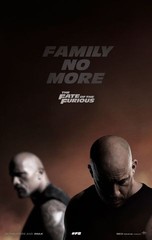 Domestic: $226 million
Release date: April 14, 2017

A half-billion dollars was put into the production of the seventh and eighth chapters of this franchise and they made a combined $2.75 billion globally. F. Gary Gray's film was a bit of a comedown from the highs of James Wan's Furious 7. It even fell behind the sixth Furious film domestically, but did incredibly well abroad: it was the sixth film ever to make a cool billion outside the U.S. and Canada alone. Though still Fresh (67% on the Tomatometer), it was the lowest-scored Fast and Furious movie among critics since the fourth film.
---
20. $1.215 Billion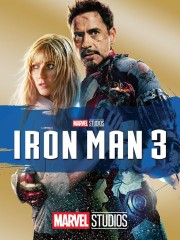 Domestic: $409 million
Release date: May 3, 2017

The first Marvel film released following the massive success of Joss Whedon's The Avengers was also the most successful of the individual Iron Man films. Robert Downey Jr.'s Kiss Kiss Bang Bang director, Shane Black, took over for Jon Favreau and put a twist on some comic-book lore in ways that still draws out disappointment from some fans. The general moviegoing public ate it up, though. Iron Man 3 was just the 13th film to reach $400 million domestic in its initial run, and is the highest-grossing non-Avengers film in the MCU overseas with over $805 million. (And, if you are are keeping track, it is the 12th Disney property in the top 20.)
---
---
21. $1.159 Billion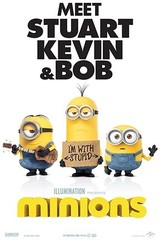 Domestic: $336 million
Release date: July 10, 2015

After two successful Despicable Me films it was time to give Gru's kooky supporting yellow folk their own story. Smart move. Minions had the largest opening for Illumination Entertainment ever, earning $115.7 million on its first weekend. Though it came up shy domestically of Despicable Me 2 ($336 million vs. $368 million) it can still boast the second-best overseas return for any animated film ($823.4 million), behind only Disney's Frozen, and stands as the company's biggest global success to date.
---
22. $1.153 Billion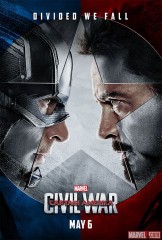 Domestic: $408.1 million
Release date: May 6, 2016

It was not officially an Avengers film, but Civil War may as well have been. Thor and Hulk were AWOL, sure, but Spider-Man received his welcomed introduction into the MCU, as did Black Panther. The movie's run kicked off with the fifth-highest opening in history, earning $179.1 million on opening weekend (that's now the 11th-highest opening). Another $745 million internationally made this the fourth MCU film to reach $1 billion. Another fun fact: Anthony and Joe Russo are one of only two filmmakers/filmmaking pairs on this list to have three films in the top 50
---
23. $1.148 Billion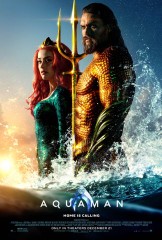 Domestic: $335.1 million
Release date: December 21, 2018

How could the DCEU get to $1 billion? Adding Batman into their Superman storyline couldn't do it. Wonder Woman's solid domestic numbers were nearly matched internationally, but even those figures came up short of Suicide Squad – and the goal. It would take Aquaman to crack the $1 billion mark for the DC Extended Universe. James Wan's second billion-dollar film on the list may have had the second-smallest opening weekend of the Universe, but its prolonged success through the holiday season and beyond – the movie made nearly five-times its opening – was greater than any DC property since Tim Burton's Batman in 1989.
---
24. $1.142 Billion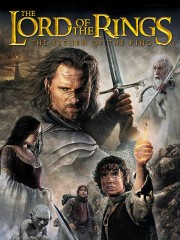 Domestic: $377.8 million
Release date: December 17, 2003

Peter Jackson's (first) epic trilogy unfolded over three straight holiday seasons and its finale was rewarded in every fashion: Return of the King historically won all 11 Oscars that it was nominated for, including Best Picture and Best Director; it was one of the best-reviewed films of the year (Certified Fresh at 93%); and it became the fourth-highest domestic grosser of all time behind just Titanic, The Phantom Menace, and Sam Raimi's first Spider-Man film. It was no slacker overseas, either: When Return finished its run, only Titanic had a greater number outside of the U.S. and Canada.
---
---
25. $1.132 Billion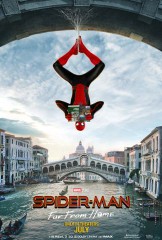 Domestic: $390.5 million
Release date: July 2, 2019

No wonder Disney and Sony made up: 2019's Spider-Man: Far From Home, which might have been the end of their association had they not moved past their impasse, is Sony's highest-grossing film of all time. Six of the studio's eight highest-grossing films ever have involved Spider-Man (or Venom), but this was the first Sony flick to cross the $1 billion line, and the ninth film in the MCU to do it. (Spider-Man appeared in four of the MCU's other members of the $1 Billion Club). It was also the fifth stand-alone Spider-Man film (live-action or animated) to register at 90% or higher on the Tomatometer – critics love their web-slinger.
---
26. $1.128 Billion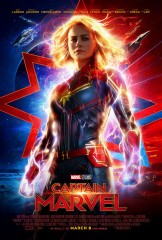 Domestic: $426.8 million
Release date: March 8, 2019

After getting tag-teased at the end of Infinity War, Brie Larson's Carol Danvers made her debut in the MCU as the universe's first headlining female superhero in 2019's Captain Marvel. Outgrossing DC's Wonder Woman around the world and at home, the breakthrough film was embraced by critics (though its Certified Fresh score of 78% ranks 18th out of the MCU's 23 films). The space epic was only one of two films in 2018-19 to spend 10 straight weeks in the top 10 (the other being Black Panther), and was the seventh MCU film to reach $1 billion at the box office globally.
---
27. $1.124 Billion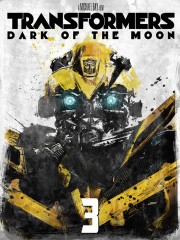 Domestic: $352.4 million
Release date: June 29, 2011

The only Transformers sequel under the direction of Michael Bay to rank higher than 20% on the Tomatometer (a whopping 35%!) is not the series' biggest domestic or international earner. But combined it remains the champion overall in worldwide gross (and bonus for the studio: it had one of the series' lowest budgets). Only the final Harry Potter chapter could beat it in the summer of 2011, when they were the only films to pass $300 million domestic.
---
---
28. $1.109 Billion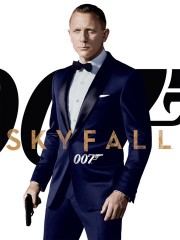 Domestic: $304.4 million
Release date: November 9, 2012

The James Bond franchise got a boost with Pierce Brosnan and an even larger one with Daniel Craig. But there was no bigger boost to the long-running franchise than Craig's Skyfall, the first film to cross $300 million domestically and $1 billion globally. A series that has existed for 50-plus years is going to get a little help from inflation – Goldfinger, Thunderball, and You Only Live Twice would have been $300 million grossers today – but we're not doing inflation here. Skyfall was also a gold standard for Bond beyond the box office: It stands amongst the series' top five scores on the Tomatometer, Certified Fresh at 92%.
---
29. $1.104 Billion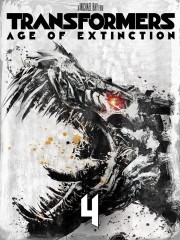 Domestic: $245.4 million
Release date: June 27, 2014

The Transformers series was beginning to show its age in North America in 2014, but around the world it was more popular than ever. Shia LaBeouf was replaced with Mark Wahlberg as the franchise's central hero, and the fourth film from Michael Bay approached a near three-hour running time at 165 minutes. But even as it dipped below $300 million for the first time at home, its $858 million international haul was still the sixth-highest total for any movie outside the U.S. and Canada at the time. (It is now 16th.) Bay's fifth film of the franchise, The Last Knight, fell 47% in overall domestic and nearly 45% internationally. At 18% on the Tomatometer, Age of Extinction has the lowest Tomatometer score of the top 50 biggest films at the worldwide box office.
---
30. $1.081 Billion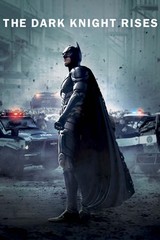 Domestic: $448.1 million
Release date: July 20, 2012

The conclusion of Christopher Nolan's Batman trilogy gave us Bane, Catwoman, and even a surprise along the way. By the end of that summer only four films had grossed more domestically in their initial runs than The Dark Knight Rises: Avatar, Titanic, The Dark Knight, and Marvel's The Avengers, which was the only film to eclipse Rises in all of 2012. When all was said and done, Nolan's trilogy had grossed over $2.46 billion worldwide.
---
---
31. $1.074 billion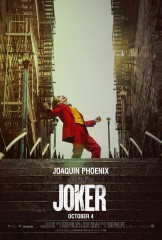 Domestic: $335 million
Release date: October 3, 2019

The director of The Hangover films wanted to make an origin story out of Batman's most infamous nemesis. The project was met with skepticism, and then it began a run on the festival circuit. Venice awarded the film its top prize in the Golden Lion; some critics were hailing it a masterpiece. Though its Tomatometer score is among the lower scores in the Top 50 (69%), Todd Phillips' Joker had the highest-opening ever in the month of October (passing the previous years' Venom) and ultimately became the highest-grossing film ever released in that month in North America, surpassing Alfonso Cuaron's Gravity domestically. The film has just taken over Pirates of the Caribbean: On Stranger Tides, Jurassic Park, Finding Dory, The Phantom Menace, Aladdin, and Warner Bros' The Dark Knight on this list, and also earns a place as one of its most profitable films of all time.
---
32. $1.073 Billion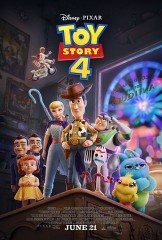 Domestic: $433.9 million
Release date: June 21, 2019

When the fourth entry of Pixar's signature series opened to "only" $120 million, many labeled it "a disappointment." Some had expected Toy Story 4 to have the studio's biggest opening ever, and the film was then written off – by some – as part of a string of failed sequels in the summer of 2019. Well, Woody and the gang proved them all wrong. The movie went on to outgross the third film by over $12 million domestically. Even if it came up a bit short internationally, it still became the fourth billion-dollar grosser in Pixar's history and their third-highest–grossing film overall.
---
33. $1.073 Billion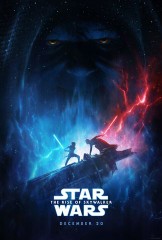 Domestic: $514.7 million
Release date: December 20, 2019

The final chapter of the Skywalker saga may have broken the trend set by the other third entries in the franchise's trilogies (each outgrossed the middle episodes), but it will become record that we may never see broken again. During the week of January 12, 2020, it became the seventh film released by Disney in 2019 to break the $1 billion barrier – it reached that marker in 28 days, whereas The Last Jedi did it in less than three weeks. That will be remembered far longer than having the 12th-highest opening of all-time – The Force Awakens and The Last Jedi were numbers one and two until Avengers: Infinity War opened – or that it had one of the lowest Tomatometer scores among the nine films. Nevertheless, it puts a capper on a nine-episode series from 1977-2019 that grossed (with re-releases) a collective $8.71 billion.
---
34. $1.067 Billion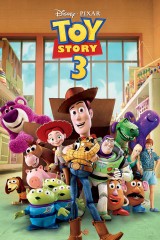 Domestic: $415 million
Release date: June 18, 2010

We all assumed it was the end for Woody, Buzz, and all their toy friends – that bittersweet finish was just so perfect. The series would have gone out with a box-office bang, too. The first summer release for the Toy Story franchise turned into the first $100 million opening weekend for Pixar as well as the studio's first $400 domestic tally and first worldwide haul of $1 billion. For almost two years it was the second-highest–grossing domestic release in Disney's history; by 2019 it was 16th.
---
---
35. $1.066 Billion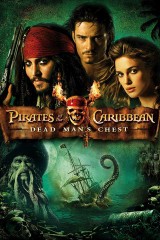 Domestic: $423.3 million
Release date: July 7, 2006

Everyone mocked the concept of Disney turning one of their classic rides into a feature-length film. Well, some $300 million and an Oscar nomination for Johnny Depp's portrayal of Captain Jack Sparrow later, we were looking at a franchise with a modicum of respect. At least, for a little while. Critics went from disdain for the concept before the first film was released to disdain for its epic-length and earnestness in the space of just two films, with the original movie's score of 79% dropping to 53% on the Tomatometer for the sequel. But audiences went the other direction, giving Dead Man's Chest a 38.6% boost in domestic earnings and an 84.2% boost internationally. It was Disney's first $100-plus million opening ($135 million to be precise), and the studio has had 20 more since then. From 2006 until Toy Story 3 was released in 2010, Dead Man's Chest was the highest-grossing domestic release in Disney's history.
---
---
36. $1.056 Billion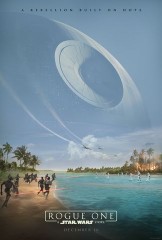 Domestic: $532.2 million
Release date: December 16, 2016

A year after J.J. Abrams launched the record-breaking continuation of George Lucas' Skywalker saga, audiences were given a go-between tale to help fill in the gaps that led to the destruction of the first Death Star. The Magnificent Seven-like story was an instant favorite for some and an average side-trip for others. It became just the seventh film to clear a half-billion dollars in domestic box office. A nearly-equal international haul filled in the other half needed for Rogue One to join the $1 Billion Club, a goal that Solo: A Star Wars Story came up more than $600 million short of.
---
37. $1.051 Billion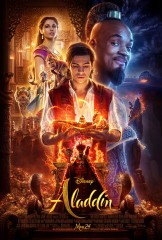 Domestic: $355.6 million
Release date: May 24, 2019

Aladdin wasn't always a sure bet: A blue Will Smith was mocked in early reveals of his Genie character and Tim Burton's live-action Dumbo proved to be a bust just two months before Aladdin's release. But Guy Ritchie's new version of the beloved 1992 animated film took advantage of other 2019 summer under-performers like Godzilla: King of the Monsters, Dark Phoenix, and Men In Black International, gobbling them all up and staying in the top five at the box office for seven straight weeks. Its international haul was only $70 million less than 2017's Beauty and the Beast, and was even higher than several films above it on this list including Black Panther, Incredibles 2, and numbers 29-32.
---
38. $1.046 Billion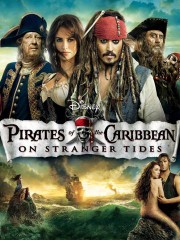 Domestic: $241.1 million
Release date: May 20, 2011

After Gore Verbinski's Pirates trilogy grossed a combined $2.68 billion worldwide, Disney and Jerry Bruckheimer were not about to let the series sail into the sunset. The third film's bloated length of 168 mins was roundly criticized (its Tomatometer score is just 45%), and this fourth film fared even worse with reviewers (33%), but it did the job at the box office. Domestic audiences showed up for the revamped outing with Jack Sparrow, just not in the expected droves, and a mammoth international total ($804.6 million) kept Stranger Tides in the record books.
---
39. $1.035 Billion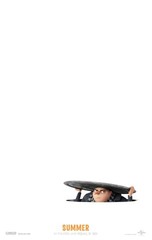 Domestic: $264.6 million
Release date: June 30, 2017

Though the third film in the Despicable Me franchise made just $13 million more than the original at the domestic box office, internationally the Despicable Me films had a 164% increase from the first film ($543.1 million) to the third ($1.035 billion). Released in 4,529 theaters, Gru's third chapter did manage to have the largest launch in film history in North America until Avengers: Endgame came along. Four other films during the summer of 2019 also exceeded its one-time-record theater count.
---
---
40. $1.032 Billion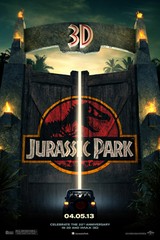 Domestic: $402.8 million (including re-releases)
Release date: June 11, 1993

Before James Cameron owned the top two spots in all-time domestic box office (for a period), it was Steven Spielberg who had pulled off that feat. His adaptation of Michael Crichton's novel, Jurassic Park, was a return to the revered popcorn blockbusters he made his name on and it replaced the previous year's Batman Returns as the top opener ever with $47 million and went on to gross over $357 million that summer. That was just a couple million dollars shy of his 1982 classic, E.T., but re-releases in 2-D and 3-D over the years have put the film over $400 million domestic and $1 billion worldwide.
---
41. $1.029 Billion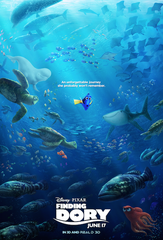 Domestic: $486.3 million
Release date: June 17, 2016

Thirteen years after Finding Nemo became Pixar's first $300 million domestic grosser and its biggest hit, the sequel focusing on Ellen Degeneres' beloved memory-challenged sidekick reclaimed the throne, becoming again the animation house's highest domestic grosser ever. The movie bested Toy Story 3 by over $71 million at home – even if it came up a bit short of that film internationally – and showed Pixar's sequel business was really starting to thrive.
---
42. $1.027 Billion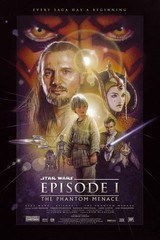 Domestic: $474.5 million (including re-releases)
Release date: May 19, 1999

George Lucas returned to the director's chair after more than two decades to give fans what they thought they wanted 16 years after the release of Return of the Jedi. Fans certainly turned over their money but many left with a sense of disappointment that would help taint the prequel trilogy for decades to come. Phantom Menace was the highest-grossing film domestically to earn a Rotten score 55% (until 2019's The Lion King came along). The $431 million earned in its initial run was enough to make it second only to Titanic all-time in North America; it took re-releases to push it over $1 billion globally. In 1999, it was the first film to clear $100 million in five days, beating the previous record holder, The Lost World: Jurassic Park, which earned $98.6 million in the same amount of time.
---
---
43. $1.026 Billion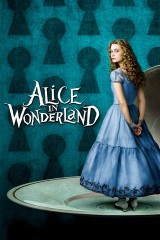 Domestic: $334.2 million
Release date: March 5, 2010

Among the first five attempts Disney had made to bring its classic cartoons to life by 2010, Tim Burton's Alice In Wonderland was by far the most successful. Its $116.1 million start was the sixth-largest movie opening ever at the time and the second-highest for Disney behind the second Pirates film. It was Burton's seventh collaboration with Johnny Depp and the director has not had a film gross as much domestically in total as Alice made in its first three days since – not even with his attempt to replicate the success with Dumbo in 2019, which grossed a total of $114.7 million. But back in 2010, only Avatar, Titanic, and The Return of the King had made more money outside of North America than Alice did.
---
44. $1.024 Billion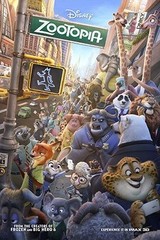 Domestic: $341.3 million
Release date: March 4, 2016

To this day, Zootopia remains the second-highest–grossing animated Disney film not connected with Pixar. Since Frozen spent 16 straight weeks in the top 10, only three films have come as close, with 13 straight weeks in that top 10: Black Panther, La La Land, and yes,  Zootopia. Its $682 million overseas is the sixth-best ever for an animated film, the second-best for any Disney animated film, Pixar or otherwise. Also, it is just one of four films on this list to receive a Tomatometer score of 97%.
---
---
45. $1.017 Billion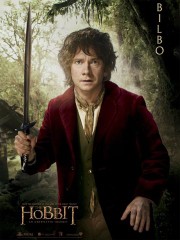 Domestic: $303 million
Release date: December 14, 2012

Almost a decade after wrapping up his landmark Lord of the Rings trilogy, Peter Jackson returned to the world of J.R.R. Tolkien to give audiences the Bilbo Baggins tale. A planned two-parter turned into a full-blown trilogy and critics were feeling the bloat: While Jackson's Lord of the Rings films all scored over 90% on the Tomatometer, the Hobbit films never rose above 74%, with the first film right in the middle with 64%. Audiences were not tired just yet, though, even if this was the last of the Middle-earth series to hit $300 million domestic and $1 billion worldwide. On the glass-half-full side, Jackson's first four Tolkien films grossed a combined $3.938 billion globally.
---
46. $1.005 Billion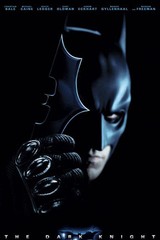 Domestic: $535.2 million
Release date: July 18, 2008

The untimely passing of Heath Ledger in January 2008 was a gut punch, but it made anticipation for what would become his iconic, Oscar-winning portrayal of Batman's arch-nemesis, the Joker, even more feverish. It was the central piece of what is considered one of the greatest comic-book films ever made. The movie's $158 million opening weekend broke the previous record-holder, Spider-Man 3, by more than $7 million, and Dark Knight held the record for nearly three years to the day until the final Harry Potter chapter was released. The opening is still 17th all-time and the movie's domestic total haul is the 12th-highest ever.
---
---
47. $978.1 Million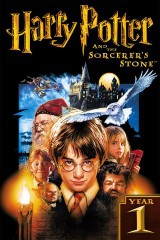 Domestic: $318 million
Release date: November 16, 2001

Four years after the publication of J.K. Rowling's first Harry Potter book, Chris Columbus brought it to the big screen and its legions of fans turned up in record numbers. A $90.2 million opening weekend crushed the previous title holder from four years earlier, The Lost World: Jurassic Park, by over $18 million. The Sorcerer's Stone's final domestic total ranked sixth all-time behind the initial runs of Titanic, The Phantom Menace, E.T., Jurassic Park, and Forrest Gump. That total remained the highest of the series until Deathly Hallows: Part 2 in 2011.
---
48. $976.9 Million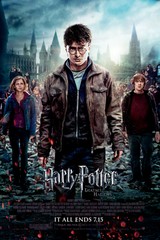 Domestic: $296 million
Release date: November 17, 2010

If Quentin Tarantino could do it, why not Harry Potter? Warner Bros. tried to maximize their profits by splitting J.K. Rowling's final book into two films. The first 150 minutes missed getting close to the $300 million mark, perhaps as some fans figured they could catch up on home video just before Part 2 hit theaters the following summer. Still, only five films had done better than its $125 million opening (The Dark Knight, Spider-Man 3, The Twilight Saga: New Moon, Dead Man's Chest, Iron Man 2). The combined power of the Deathly Hallows resulted in $677.1 million domestic and $2.3 billion worldwide alone (but together.)
---
49. $970.8 Million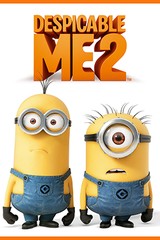 Domestic: $368.1 million
Release date: July 3, 2013

Despicable Me was a surprise hit in 2010, announcing the arrival of Illumination Entertainment as a major player in the animation game. So, after the losses of Hop and the decent success of Dr. Seuss' The Lorax, the studio doubled down on their biggest hit and struck gold. Another $325,000 and the film would be its highest domestic grosser instead of The Secret Life of Pets, which, along with Minions, would follow Despicable Me 2 with $100-plus million openings. By the end of that summer, the only animated film to have grossed more money worldwide was Toy Story 3. Also if you had guessed earlier that maybe Steven Spielberg or George Lucas were the other director/s – along with the Russo Bros. and their ilk – with a trifecta on this list, you would have been wrong, because the correct answer is Pierre Coffin, who directed (or co-directed) all three Despicable Me films, as well as Minions.
---
50. $968.5 Million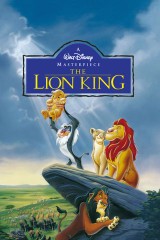 Domestic: $422.8 million
Release date: June 15, 1994

For 25 years, this film has remained relevant in pop culture through an acclaimed stage show, direct-to-video sequels, spinoffs, television series, and that mammoth re-imagination. The original Lion King was the second-highest–grossing film of 1994 behind Forrest Gump, which was – at the time – third only to the initial runs of E.T. and Jurassic Park at the all-time domestic box office. That made The Lion King the fourth highest-grossing film ever (not counting re-releases) and the number 1 domestic animated release of all time, a title it held for nine years until Finding Nemo.
---
Like this? Subscribe to our newsletter and get more features, news, and guides in your inbox every week.
Thumbnail image courtesy Walt Disney Studios Motion Pictures, Warner Bros. 
(Photo by Warner Bros. Interactive Entertainment)
The 2018 Electronic Entertainment Expo offered some promising new titles inspired by our favorite films and television shows when it hit the Los Angeles Convention Center June 12-14. Games based on movies and serialized TV are nothing new, but the genre has a history of pushing out products more focused on promoting an IP than offering a quality interactive experience.
That's changing. Game developers, passionate about the same titles as the rest of us, are shelving the marketing-spun schlock in favor of crafting ambitious projects that put us in our favorite fictional worlds.
Here are 10 we can't wait to play!
---
JURASSIC WORLD EVOLUTION
Developer:
Frontier Developments
Publisher:
Frontier Developments
Systems:
PlayStation 4, Xbox One, PC
Release Date:
Available now
As fans of the
Jurassic Park
franchise films are well aware, the movies are primarily action-ratcheting affairs focused on dinos unleashing all kinds of hell on unsuspecting park-goers.
Jurassic World Evolution
, however, trades epic destruction for careful construction, as it tasks players with planning, building, managing, and monitoring their very own prehistoric theme park. While the game's more of a cerebral stimulation, it'll still spike your adrenaline when, say, your burgeoning management skills accidentally let a velociraptor loose in the food court.
---
LEGO THE INCREDIBLES
Developer:
TT Games
Publisher:
Warner Bros.
Systems:
PlayStation 4, Xbox One, Nintendo Switch
Release Date:
Available now
If seeing 
Incredibles 2
hasn't completely satisfied your craving for the superhero family's unique brand of crime-fighting fun, you may want to suit-up for
LEGO The Incredibles
. Brimming with block-y bad guys, brick-based puzzles, and the LEGO series' signature personality and humor, this latest plastic toy-packed adventure lets fans relive the best moments from both entries in the popular Pixar franchise. Tons of playable characters – including fan-favorite Edna Mode – and special moves, requiring the entire Parr crew to participate, round out this family-friendly romp.
---
MARVEL'S SPIDER-MAN
Developer:
Insomniac Games
Publisher:
Sony
Systems:
PlayStation 4
Release Date:
September 7, 2018
Set in a sprawling, open-world New York City, this original Spider-Man tale – from veteran developer Insomniac Games – forgoes the origin story slog in favor of putting players behind the shooting webs, acrobatic combat, and wisecracking sense of humor of a more seasoned Spidey. An eye-popping visual presentation, adrenaline-spiking set pieces, fluid action, and more iconic villains than you can cram into Raft prison complement the cinematic wall-crawling, web-spinning action.
---
WORLD WAR Z
Developer:
Saber Interactive
Publisher:
Paramount Pictures
Systems:
PlayStation 4, Xbox One, PC
Release Date:
2018
Plenty of games task players with shooting zombies, scavenging for supplies, and generally doing whatever it takes to survive the undead apocalypse.
World War Z
– which borrows more from the Brad Pitt film than Max Brooks' book – breaths some fresh life into the rotting corpse genre, however, by putting up to 500 flesh-eating freaks on screen simultaneously. Of course, these hungry hordes can also form horrifying zombie pyramids, making it more difficult for you and your co-op partners to fend them off and live another day.
---
SHADOW OF THE TOMB RAIDER
Developer:
Crystal Dynamics
Publisher:
Square Enix
Systems:
PlayStation 4, Xbox One, PC
Release Date:
September 14, 2018
Fans of the
Tomb Raider
films and games can expect to meet a very different Lara Croft in this trilogy-capping entry. More
Predator
than
Indiana Jones
,
Shadow of the Tomb Raider
sees a confident, capable, vengeance-craving Croft camouflaged in mud and employing brutal combat tactics to turn exotic jungle locales into goon graveyards. Though 
Shadow
isn't your typical relic-hunting romp, players can still expect seat-of-the-pants storytelling, cinematic set pieces, and, yes, plenty of tombs to raid.
---
LEGO DC SUPER-VILLAINS
Developer:
TT Games
Publisher:
Warner Bros.
Systems:
PlayStation 4, Xbox One, Nintendo Switch, PC
Release Date:
October 16, 2018
TT Games has no less than three Batman-starring installments in their stable of brick-busting LEGO adventures, but their latest DC entry is taking a decidedly different approach to the iconic comic book universe. As its title suggests,
LEGO DC Super-Villains
is all about the bad guys, from Harley Quinn and Lex Luthor to Poison Ivy and the Crown Prince of Crime himself, the Joker. Rather than playing as these iconic foes though, players will join them as their very own, fully customizable and upgradeable evildoer.
---
OVERKILL'S THE WALKING DEAD
Developer:
Overkill Software
Publisher:
Starbreeze Studios/505 Games
Systems:
PlayStation 4, Xbox One, PC
Release Date:
November 6, 2018
Hundreds of games have pitted players against hordes of foot-shuffling foes, and a handful of those have even unfolded in Robert Kirkman's walker-infested world.
Overkill's The Walking Dead
separates itself from the brain-craving bunch, however, by translating the unforgiving world of the comic books into thumb-blistering gameplay. For fans, this means strategically cooperating with three other players to not only survive brutally difficult encounters with the undead, but also joining forces to fight the game's most challenging enemies, a human faction dubbed "The Family."
---
HITMAN 2
Developer:
IO Interactive
Publisher:
WBIE
Systems:
PlayStation 4, Xbox One, PC
Release Date:
November 13, 2018
We haven't seen the bald, bar-coded assassin on the big screen since Rupert Friend wore his signature sharp suit and red tie in 2015's
Hitman: Agent 47
. Fans needn't wait for a film sequel to be reunited with their favorite hired killer, however, as
Hitman 2
is headed to game consoles this fall. Assuming the role of the titular professional, stealthy players will travel to stunningly-realized exotic locales, don disguises, and incorporate improvised weapons – such as rat poison, frying pans, and frozen fish – to permanently silence high-level targets.
---
RESIDENT EVIL 2
Developer:
Capcom
Publisher:
Capcom
Systems:
PlayStation 4, Xbox One, PC
Release Date:
January 25, 2019
Long before zombie shooters and apocalypse survival sims spread through the video game world like a population-wiping plague, players were fighting virally-infected canines and gobbling up green herbs in
Resident Evil
. Now, Capcom is inviting fans back to Raccoon City to relive what's widely considered the seminal survival horror series' best entry. More than a mere remaster though,
Resident Evil 2
is a completely rebuilt re-imagining, featuring brand new visuals, audio, controls, and a nerve-fraying narrative to rival any contemporary take on the walking corpse genre.
---
KINGDOM HEARTS III
Developer:
Square Enix
Publisher:
Square Enix
Systems:
PlayStation 4, Xbox One
Release Date:
January 29, 2019
The
Kingdom Hearts
series has always been defined by its appealing, if unlikely, mash-up of Disney and
Final Fantasy
characters. Its long-awaited sequel though, is doubling down on the Disney – and Pixar – content, inviting fans to explore worlds and interact with heroes and villains from a variety of favorite films from Walt's vault. From
Frozen
,
Tangled
, and
Toy Story
to
Hercules
,
Wreck-It Ralph
, and
Pirates of the Caribbean
, this fan-servicing sequel has something for Disney and Pixar enthusiasts of all stripes.
Luc Besson's return to the big space opera scene with Valerian and the Thousand Planets comes at a hefty price: a reported $180 million, easily making it the most expensive French production ever. And such fiscal modesty inspires this week's gallery of the 24 most expensive movies ever made! (Budgets and box office are adjusted for inflation, with the base numbers from Box Office Mojo, natch.)
Aye yo, it be Talk Like a Pirate Day on Rrrotten Tomatoes! We have plundered the internet for pictures of our fellow piratanical  hearties for yer sole entertainment! Let's crack open the barrel and see what crawls out of the bung hole, savvy?
---
---
RenderMan, a piece of software created by those masters at Pixar, revolutionised computer-generated special effects when it was originally released 20 years ago this year. Designed to take the information in a CG file and "render" it into an image, the software made the creation of visual effects an art limited only by imagination.
"At [the time of RenderMan's release] CG was nowhere in the special effects business," Pixar's co-founder and president Ed Catmull told The Hollywood Reporter, who published a feature on the software's anniversary today. The feature, which explains the history of the software in more detail, includes a timeline explaining the product's milestones.
From infancy in 1985's Young Sherlock Holmes – the first use of the name "RenderMan" didn't happen until the product matured in 1988 – right up to this year's Indiana Jones and the Kingdom of the Crystal Skull, WALL-E and Star Wars: The Clone Wars, RenderMan has been an essential part of the summer season for its entire lifespan.
To further celebrate 20 years of RenderMan, RT scoured Pixar's own list of movies that have employed RenderMan to pick 20 visual classics – in chronological order – that wouldn't exist today were it not for the software's creation…
Terminator 2: Judgment Day's breathtaking visual effects are testament to director James Cameron's passionate support for new technology. His flirtation with CG began with The Abyss, which also employed RenderMan, in 1989, but when he brought the liquid-metal T-1000 to cinema screens he showed the real potential of computer-generated visual effects. Much as the T-1000 is the successor to Arnie's T-800, so Terminator 2 sent out an early message about the future of visual effects.
Releasing in 1993, Steven Spielberg's Jurassic Park was relatively late to the party, but it's remembered, rightly so, as the first film which demonstrated that CGI could be relied on to make believable big-screen imagery. Jurassic Park's CG set-pieces – including a showcase sequence involving a herd of Gallimimus being attacked by a T-Rex – quite literally brought dinosaurs to life.
Despite winning Oscars for its animation department's early short films, it wasn't until the success of Toy Story that Pixar's priorities shifted. Until then, the animation department's short films were being created specifically for the purposes of demoing the RenderMan product to help push software sales. As the world's first fully computer-generated feature film, Toy Story had a powerful effect on animation as a medium.
The highest grossing feature film of all time may be largely dismissed these days as a schmaltzy love story, but it made a huge – titanic, some might say – impact upon its release in 1997. From the realistic recreation of the ship itself to scores of computer-generated victims bouncing all over the capsizing superliner, Titanic's innovations set a new standard for what CG could do. With two places on our list, we're very excited to see what James Cameron does with Avatar.
Nothing quite compares to The Matrix when it comes to pure visual spectacle. Yes, it's true that the film's influencers are many and its originality is arguable at best, but it came from leftfield in 1999 to deliver to a mass audience visual flair that hadn't been seen in Hollywood before, and it pioneered "bullet-time," probably the first CG visual effect to be parodied endlessly.
While The Matrix was all about showing off, Gladiator's use of CG was far more subtle, designed to heighten and make more expansive Ridley Scott's vision of Ancient Rome but not to take centre-stage. In fact, it's so subtle most don't remember it as a film aided by CGI, but its recreation of the Coliseum is breathtaking.
The film itself may be a bit of a disappointment, but Final Fantasy: The Spirits Within attempted to craft a lifelike stage through full CG animation. It curiously serves as both a fascinating experiment in the limitations of the technology and a moving big-screen treat at the same time. Its characters aren't quite as believable as actors, but it's still an insanely beautiful film.
The Lord of the Rings: The Fellowship of the Ring may have been one of the most anticipated films of 2001, but who knew that its release would set a new standard for visual moviemaking? So powerful was its visual design that it even made Warner Brothers' big-budget adaptation of Harry Potter and the Philosopher's Stone, which was released around the same time, seemed veritably last-millennium by comparison.
Probably still Pixar's most visually impressive feature, Finding Nemo's masterful recreation of the Great Barrier Reef remains one of the finest CG environments ever created. On top, the company's brilliant grasp of character design and animation meant it wasn't long into the movie before you forgot the technology and fell in love with the story.
Few could have foreseen the success of Pirates of the Caribbean: Curse of the Black Pearl before its released. Based on a theme park ride and looking like the pages of a Disney catalogue even before it was merchandised to death, the film proved a hit with audiences the world over and spawned two massive – but much less interesting – sequels.
We've done our best not to include franchise repetition within our list – hence no Reloaded or At World's End – but The Lord of the Rings: The Return of the King, with its haul of 11 Academy Awards, deserves a place nonetheless, for managing to take what had been established earlier in the series and successfully ramp it up for a masterful finale.
Roland Emmerich can usually be relied on to serve up eye candy before he can be expected to deliver a believable story, so the less said about The Day After Tomorrow's speedy global warming plot the better. Let's, instead, remember the simply iconic visuals, including this epic shot of a frozen New York City, which redefined the disaster movie.
After a couple of middle-of-the-road Potter movies, Harry Potter and the Prisoner of Azkaban took the visual jump the series required to turn it from family favourite into cinematic classic. Alfonso Cuaron rebuilt Hogwarts in the Scottish mountains, crafted a fantasy feel to the environments and made J.K. Rowling's world come to life for the first time following Chris Columbus' by-the-numbers adaptations of Philosopher's Stone and Chamber of Secrets.
Star Wars Episode III: Revenge of the Sith, like the other two prequels, may not be your average Star Wars fan's idea of a great time, but from General Grievous' lightsaber clash with Obi-Wan to Anakin and Obi-Wan's epic duel, it's full of expansive visual images. George Lucas claimed that a screening of early footage from Jurassic Park was what inspired him to set the ball rolling on his much-mooted prequel trilogy. The technology had finally caught up with his imagination, he said. Perhaps his sense of storytelling had fallen off the tracks by that point…
Christopher Nolan really did give birth to a new breed of superhero when Batman Begins first released. As The Dark Knight rides high atop the worldwide box office chart we remember how Begins first introduced us to a Gotham City grounded in the 21st Century to play home to a gruff but realistic Caped Crusader.
If it weren't for Tom Cruise's public breakdown, which seemed to coincide with the film's release, War of the Worlds might be more favourably remembered. Sure, Steven Spielberg's film might err a little too heavily on the side of fantasy – particularly with its schmaltzy ending – but the ride is well worth the effort and our early glimpses of the film's iconic tripods against other-worldly stormy skies is simply incredible.
An odd shift in visual style from the subdued tones of The Lord of the Rings, King Kong was Peter Jackson's dream project and he pushed his visual artists to the edge to deliver a Skull Island that blended the latest in visual effects technology with a fantastical old-Hollywood feel. The film may not entirely come together in the end result, but it did serve up mammoth set-pieces that simply hadn't been attempted before.
Danny Boyle's sci-fi movie owes huge debts to Alien and 2001, but Sunshine still looked like gallery of photos from the Hubble Telescope and presented a vision of our star that seemed to be hand delivered for a High Definition world.
Robert Zemeckis had tried, with The Polar Express, to take his own steps into Final Fantasy's world of realistic CG animation, but with Beowulf he more readily accepts the limitations of that approach and instead utilises the technology to deliver a real rollercoaster ride. Best experienced in 3D, in the IMAX, Beowulf's action set pieces push CG animation to its limit.
Furthering Pixar's drive to put story first, the CG world of WALL-E seems almost like a value-add to a heartfelt human (or robot) drama that leads the film. Nevertheless, its vision of a post-apocalypic Earth and the little robot whose job it is to clean it up is simply masterful. That they can pack so much emotion into a small, rusty cube is testament to Pixar's position as an industry leader in its field.

Did we miss any better examples from Pixar's list? Are there movies here that don't deserve their place? Have your say below!

Forget to tune into the 17th annual MTV Movie Awards last night? No problem — here's a list of the evening's winners, including the coveted Best Summer Movie So Far award!

Of course, a list of the winners only tells part of the story. To get the full experience, you'll have to head over to the MTV website (link below) and cue up the many available video clips from the ceremony (either that, or wait for one of the 650,000 inevitable repeats).

Here's a list of Hollywood's latest popcorn trophy owners:

Best Movie: Transformers

Best Male Performance: Will Smith in I Am Legend

Breakthrough Performance: Zac Efron in Hairspray

Best Female Performance: Ellen Page in Juno

Best Comedic Performance: Johnny Depp in Pirates of the Caribbean: At World's End

Best Fight: Sean Faris and Cam Gigandet in Never Back Down

Best Villain: Johnny Depp in Sweeney Todd: The Demon Barber of Fleet Street

Best Kiss: Briana Evigan and Robert Hoffman in Step Up 2 The Streets

Best Summer Movie So Far: Iron Man

To read (and see) more, follow the links below!

Source: MTV (Awards show recap)
Source: MTV (winners list, with videos)

The summer movie season gets a big shot in the arm as the highly anticipated launch of Indiana Jones and the Kingdom of the Crystal Skull kicks off the extended Memorial Day holiday weekend a day early with its Thursday bow. The rest of Hollywood steered clear of opening anything against the Spielberg–Lucas–Ford reunion so a towering total is expected over its five-day debut period. Paramount unleashed the PG-13 adventure sequel in a mammoth 4,260 theaters making it the third widest opening in history after only Pirates of the Caribbean: At World's End and Harry Potter and the Order of the Phoenix which bowed in 4,362 and 4,285 locations last summer, respectively.

The new tale arrives 19 years after the previous installment Indiana Jones and the Last Crusade. That film debuted to a then-stunning $37M from 2,327 theaters over the same four-day holiday on its way to a powerful $197.2M making it the second biggest grosser of 1989 trailing the $251.2M of Batman. The Caped Crusader and the Joker will give Indy a run for his money during this summer's box office race as well. At today's ticket prices, Crusade's tally would stand at roughly $330M.

Crystal Skull puts Steven Spielberg back in the director's chair, George Lucas back to his writing and executive producing chores, and Harrison Ford back into the starring role. Shia Labeouf and Cate Blanchett join the cast to help diversify the film's appeal and help it stay relevant to younger folks who have never seen an Indiana Jones flick on the big screen before. In fact Shia was in diapers when Dr. Jones went on his last adventure. The story fast forwards from the past films by two decades to 1957 and finds the whip-cracking adventurer trying to solve the mystery behind ancient skulls that wield a mysterious power and must be returned to their rightful place in South America.

Dr. Jones and the crew are back.


There are numerous box office records that Crystal Skull will try to break in the coming days. The largest Memorial Day holiday opening was generated a year ago by At World's End with $139.8M over the Friday-to-Monday span. That sequel also enjoyed the biggest worldwide launch with a gargantuan $404M in six days globally. The best five-day start for any film was the $172.8M hauled in by Star Wars Episode III in May 2005. That would amount to roughly $190M at today's prices.

Reviews for Crystal Skull have generally been positive. For a much-awaited sequel with tons of hype, they are more than good enough to drive in foot traffic. And if all the publicity wasn't enough, the extra jolt of buzz from its star-studded world premiere at Cannes only made the spotlight brighter.

Competition that Spielberg and gang will face this weekend will be weaker than anyone would have guessed just a couple of weeks ago. With both Speed Racer and The Chronicles of Narnia: Prince Caspian performing below expectations, the field is basically clear for Skull to not just rule, but to dominate with an iron fist. Plus no other film opens in wide release this weekend. The rest of the top five combined looks to gross roughly $80M over four days which would be the worst showing for this holiday weekend since 1999. Normally there is much more depth in the marketplace at this time.

With the Thursday opening, Paramount is letting hardcore fans see the film a bit early allowing for more seats over the weekend to open up for the rest of the public. Sure it dilutes down the weekend figure, but the strategy is more about making as much money as possible and not about setting records. Lucas launched his Star Wars prequels with mid-week May bows as well and is too old to care about commercial milestones anymore. Skull's Thursday may not break the opening day record currently held by Spider-Man 3's $59.8M. Since Indy skews older more of the audience will wait for the weekend to see it. Typically films heavy on digital effects draw the biggest crowds on opening day like Spider-Man, Pirates, Star Wars, and Harry Potter films. Indiana Jones is old-school Hollywood that is more driven by stunts like the James Bond and Jason Bourne pictures. A Thursday debut in the neighborhood of $40M could result. The official four-day weekend might reach the vicinity of $125M giving Indiana Jones and the Kingdom of the Crystal Skull around $165M across the five-day opening weekend span.

Indiana Jones finds himself in familiar territory.


For the last five consecutive years, the number two film over the Memorial Day holiday frame managed to gross over $40M over four days. That streak might come to an end if Disney's The Chronicles of Narnia: Prince Caspian doesn't post a strong hold this weekend. PG-rated family films typically witness small declines on this session, however Caspian may play more like a sequel and nostalgic parents could be more in the mood to take the gang to see Dr. Jones despite the PG-13 rating. The first Narnia, The Lion, The Witch, and The Wardrobe, fell by 51% when it faced the launch of King Kong in December 2005. For Prince Caspian, its four-day holiday tally this weekend could fall by 30% from its three-day debut and hit about $38M. That would boost the 11-day total for the fantasy flick to $107M.

Iron Man has been nothing short of an overachiever for Paramount this month. A third-place finish is guaranteed and even though the studio is launching a new Indy saga, its effects-driven super hero film will remain a popular entry with those who have heard great buzz plus with others who will line up for repeat viewing. The Robert Downey Jr. vehicle might drop by 25% to roughly $24M and lift its domestic haul to $256M as it becomes the 45th film to join the quarter-billion club.

Fox has had great legs for its star-driven comedy What Happens in Vegas which will be a formidable choice for young women not interested in a geezer archaeologist, kids in fantasyland, or a metallic comic book dude. As the Sex and the City crowd waits a week for SJP and her gal pals to hit the multiplexes, a date with Cameron and Ashton could be in order over the holiday weekend. Look for the Friday-to-Monday take dip 15% from last weekend's three-day figure to about $12M. That would put boost the winnings to $57M.

Poor Speed Racer has been neglected by moviegoers in every country. Nobody has interest in paying top dollar for this colorful concoction. A 35% fall to around $5M could result giving Warner Bros. a dull $38M to date.

LAST YEAR: Johnny Depp and mates conquered the Memorial Day holiday box office with a record haul of $139.8M over four days for Pirates of the Caribbean: At World's End and $153M including Thursday grosses from showtimes that began at 8pm. Worldwide the adventure sequel shattered another record with a stunning $404M in global sales in the first six days accounting for 42% of its eventual $961M tally. In North America, the Disney smash sailed to $309.4M which narrowly edged out the first Pirates and fell $114M below the total of the middle installment. Dropping to second was Paramount's Shrek the Third with a massive $67M sophomore take, however sales tumbled by 56% thanks to bad word-of-mouth. The month's other mega threequel Spider-Man 3 ranked third with $18.1M and vaulted past the triple-century mark. Moviegoers spent a jaw-dropping $225M on seeing the trio of threequels over the holiday frame. Rounding out the top five with $4M each were the horror flick Bug and the indie comedy Waitress with the latter posting a much stronger average.

Author: Gitesh Pandya, BoxOfficeGuru.com

It's almost time to hand out some golden popcorn — the nominations for the 2008 MTV Movie Awards have been announced!

To cast your vote for each category's winner — and to choose your favorite of the fan-created movie spoofs in the, um, "Best Movie Spoof" category — head to MovieAwards.MTV.com (link below). A complete list of the nominees follows:

Best Movie:
Juno
Transformers
Pirates of the Caribbean: At World's End
I Am Legend
Superbad
National Treasure: Book of Secrets
Best Male Performance:
Will Smith, I Am Legend
Shia LaBeouf, Transformers
Denzel Washington, American Gangster

Matt Damon, The Bourne Ultimatum
Michael Cera, Juno
Best Female Performance:
Ellen Page, Juno
Keira Knightley, Pirates of the Caribbean: At World's End

Katherine Heigl, Knocked Up
Amy Adams, Enchanted
Jessica Biel, I Now Pronounce You Chuck & Larry
Best Villain:
Johnny Depp, Sweeney Todd: The Demon Barber of Fleet Street

Denzel Washington, American Gangster
Angelina Jolie, Beowulf
Topher Grace, Spider-Man 3
Javier Bardem, No Country For Old Men
Best Comedic Performance:
Johnny Depp, Pirates of the Caribbean: At World's End
Adam Sandler, I Now Pronounce You Chuck & Larry
Jonah Hill, Superbad
Seth Rogen, Knocked Up
Amy Adams, Enchanted
Best Fight:
Matt Damon vs. Joey Ansah, The Bourne Ultimatum

Tobey Maguire vs. James Franco, Spider-Man 3
Hayden Christensen vs. Jamie Bell, Jumper
Sean Faris vs. Cam Gigandet, Never Back Down
Chris Tucker & Jackie Chan vs. Sun Ming Ming, Rush Hour 3

Alien vs. Predator, Aliens vs. Predator Requiem
Best Kiss:
Shia LaBeouf and Sarah Roemer, Disturbia
Amy Adams and Patrick Dempsey, Enchanted
Daniel Radcliffe and Katie Leung, Harry Potter and the Order of the Phoenix
Ellen Page and Michael Cera, Juno
Briana Evigan and Robert Hoffman, Step Up 2 The Streets
Breakthrough Performance:
Zac Efron, Hairspray
Seth Rogen, Knocked Up
Jonah Hill, Superbad
Michael Cera, Superbad
Chris Brown, This Christmas
Nikki Blonsky, Hairspray
Megan Fox, Transformers
Christopher Mintz-Plasse, Superbad
Best Summer Movie So Far:
Iron Man
Indiana Jones and the Kingdom of the Crystal Skull

Sex and the City: The Movie
Speed Racer
The Chronicles Of Narnia: Prince Caspian

Source: MTV Movie Awards

If you watched the final scene of National Treasure: Book of Secrets and thought to yourself, "Ah, that's the beginning of National Treasure 3 right there," give yourself a gold star, buckaroo — looks like you were right.

According to Jim Hill Media, Disney registered nationaltreasure3dvd.com and nationaltreasure4dvd.com at the end of January, thus signaling their intention to continue Nicolas Cage's stint as globetrotting historian/detective/treasure guy Ben Gates through at least two more sequels. Mr. Hill speculates that we can expect to see more Treasure sometime in 2010; in the meantime, for those of you who just can't get enough Cage-as-Gates, Disney Press has apparently rolled out a series of "Gates Family Mystery" books. The first installment is on shelves now.

In other Disney sequel news, Jim Hill Media goes on to discuss the first far-off rumblings of a fourth Pirates of the Caribbean. While he doesn't discuss any concrete reports (or even rumors), Hill does revisit the final moments of Pirates of the Caribbean: At World's End, and passes along what he's heard about a potential Pirates 4:

"I hear [it] would toss the Elizabeth & Will characters over the side in favor of doing a bawdy buddy picture which would star Jack Sparrow & Barbossa. Where both captains of the Black Pearl would initially be competing for the exact same prize. But eventually all the double crossing would have to stop as these two rivals were then forced to join forces in order to defeat some supernatural terror…"

Source: Jim Hill Media

No awards season — even a strike-tainted one — would be complete without the Razzies, right? Of course not. And that's why we've thoughtfully assembled all of this year's nominees in one convenient location.

The Razzies, now entering their 28th year, have been celebrating the worst in film since 1980, when John Wilson took a raspberry trophy, spray-painted it gold, and stuck it to Can't Stop the Music. This year's nominees are suitably distinguished, and they all follow below (with Tomatometers in parentheses). 'Fess up, Vineketeers — how many of these have you seen? And enjoyed?

Worst Picture:
Bratz (7 percent)
Daddy Day Camp (1 percent)

I Know Who Killed Me (8 percent)
I Now Pronounce You Chuck & Larry (14 percent)
Norbit (9 percent)

Worst Actor:
Nicolas Cage, for Ghost Rider (27 percent), National Treasure: Book of Secrets (32 percent), and Next (30 percent)
Jim Carrey, for The Number 23 (8 percent)
Cuba Gooding, Jr., for Daddy Day Camp and Norbit
Eddie Murphy, for Norbit
Adam Sandler, for I Now Pronounce You Chuck & Larry

Worst Actress:
Jessica Alba, for Awake (21 percent), Fantastic Four: Rise of the Silver Surfer (35 percent), and Good Luck Chuck (3 percent)
Logan Browning, Janel Parrish, Nathalia Ramos & Skyler Shaye, for Bratz
Elisha Cuthbert, for Captivity (7 percent)
Diane Keaton, for Because I Said So (5 percent)
Lindsay Lohan (as Aubrey), for I Know Who Killed Me
Lindsay Lohan (as Dakota), for I Know Who Killed Me

Worst Supporting Actor:
Orlando Bloom, for Pirates of the Carribbean: At World's End (45 percent)
Kevin James, for I Now Pronounce You Chuck & Larry
Eddie Murphy, for Norbit
Rob Schneider, for I Now Pronounce You Chuck & Larry
Jon Voight, for Bratz, National Treasure: Book of Secrets, September Dawn (13 percent), and Transformers (57 percent)

Worst Supporting Actress:
Jessica Biel, for I Now Pronounce You Chuck & Larry and Next
Carmen Electra, for Epic Movie (2 percent)
Eddie Murphy, for Norbit
Julia Ormond, for I Know Who Killed Me
Nicolette Sheridan, for Code Name: The Cleaner (4 percent)

Worst Screen Couple:
Jessica Alba with Dane Cook (for Good Luck Chuck), Hayden Christensen (for Awake), and Ioan Gruffudd (for Fantastic Four: Rise of the Silver Surfer)
Any combination of two totally air-headed characters in Bratz
Lindsay Lohan and Lindsay Lohan, for I Know Who Killed Me

Worst Remake or Ripoff:
Are We Done Yet? (8 percent, remake/ripoff of Mr. Blandings Builds His Dream House)
Bratz (a ripoff if ever there was one)
Epic Movie (ripoff of every movie it rips off)
I Know Who Killed Me (ripoff of Hostel, Saw, and The Patty Duke Show)
Who's Your Caddy? (7 percent, ripoff of Caddyshack)

Worst Prequel or Sequel:
Aliens vs. Predator: Requiem (16 percent)
Daddy Day Camp
Evan Almighty (24 percent)
Hannibal Rising, (15 percent)
Hostel: Part II (44 percent)

Worst Director:
Dennis Dugan, I Now Pronounce You Chuck & Larry
Roland Joffe, Captivity
Brian Robbins, Norbit
Fred Savage, Daddy Day Camp
Chris Sivertson, I Know Who Killed Me

Worst Screenplay:
Geoff Rodkey and David J. Stem & David N. Weiss, Daddy Day Camp

Jason Friedberg & Aaron Seltzer, Epic Movie
Jeffrey Hammond, I Know Who Killed Me
Barry Fanaro and Alexander Payne & Jim Taylor, I Now Pronounce You Chuck & Larry
Eddie Murphy & Charles Murphy, Jay Sherick & David Ronn, Norbit

Worst Excuse for a Horror Movie:
Aliens vs. Predator: Requiem
Captivity
Hannibal Rising

Hostel: Part II
I Know Who Killed Me

Source: Razzies

Just when you think awards season can't get any awards-ier, here come two more sets of nominations!

First up, we have Film Independent's Spirit Awards, which have earned the distinction of being granted a strike waiver from the Writers Guild of America. Rainn Wilson — otherwise known as Dwight Schrute on NBC's The Office — will host and help write the ceremony, which airs on IFC February 23. As The Hollywood Reporter notes, this "raises the possibility that the informal Spirit ceremony, which takes place in a tent on the beach in Santa Monica, could upstage the 80th annual Academy Awards." A partial list of the Spirit nominees follows, with Tomatometers in parentheses:

Best Feature:
The Diving Bell and the Butterfly (95 percent)
I'm Not There (81 percent)
Juno (94 percent)
A Mighty Heart (77 percent)
Paranoid Park (62 percent)

Best Director:
Todd Haynes, I'm Not There (81 percent)
Tamara Jenkins, The Savages (89 percent)
Jason Reitman, Juno
Julian Schnabel, The Diving Bell and the Butterfly
Gus Van Sant, Paranoid Park

Best Screenplay:
Ronald Harwood, The Diving Bell and the Butterfly
Tamara Jenkins, The Savages
Fred Parnes & Andrew Wagner, Starting Out in the Evening (82 percent)
Adrienne Shelly, Waitress (89 percent)
Mike White, Year of the Dog (70 percent)

Best Female Lead:
Angelina Jolie, A Mighty Heart
Sienna Miller, Interview (57 percent)
Ellen Page, Juno
Parker Posey, Broken English (63 percent)
Wei Tang, Lust, Caution (64 percent)

Best Supporting Female:
Cate Blanchett, I'm Not There
Anna Kendrick, Rocket Science (85 percent)
Jennifer Jason Leigh, Margot at the Wedding (56 percent)
Tamara Podemski, Four Sheets to the Wind (100 percent)
Marisa Tomei, Before the Devil Knows You're Dead (88 percent)

Best Male Lead:
Pedro Castaneda, August Evening
Don Cheadle, Talk to Me (81 percent)
Philip Seymour Hoffman, The Savages
Tony Leung, Lust, Caution
Frank Langella, Starting Out in the Evening

Best Supporting Male:
Chiwetel Ejiofor, Talk to Me
Marcus Carl Franklin, I'm Not There
Kene Holliday, Great World of Sound (86 percent)
Irrfan Khan, The Namesake (85 percent)
Steve Zahn, Rescue Dawn (91 percent)

Best Cinematography:
Mott Hupfel, The Savages
Janusz Kaminski, The Diving Bell and the Butterfly
Milton Kam, Vanaja (81 percent)
Mihai Malaimare, Jr., Youth Without Youth (33 percent)
Rodrigo Prieto, Lust, Caution

Best Documentary:
Crazy Love (78 percent)
Lake of Fire (94 percent)
Manufactured Landscapes (83 percent)
The Monastery
The Prisoner Or: How I Planned to Kill Tony Blair (86 percent)

Best Foreign Film:
4 Months, 3 Weeks, and 2 Days (93 percent)
The Band's Visit (100 percent)
Lady Chatterly (74 percent)
Once (98 percent)
Persepolis (97 percent)

Meanwhile, the nominees for the 14th annual SAG Awards — also granted a WGA waiver for its ceremony, set to take place January 27 at the Shrine Expo in Los Angeles — have been announced. Film nominees follow below, with Tomatometers in parentheses:

Male Actor in a Leading Role:
George Clooney, Michael Clayton (90 percent)
Daniel Day-Lewis, There Will Be Blood (93 percent)
Ryan Gosling, Lars and the Real Girl (78 percent)
Emile Hirsch, Into The Wild (82 percent)
Viggo Mortensen, Eastern Promises (88 percent)

Female Actor in a Leading Role:
Cate Blanchett, Elizabeth: The Golden Age (34 percent)
Julie Christie, Away From Her (94 percent)
Marion Cotillard, La Vie en Rose (74 percent)
Angelina Jolie, A Mighty Heart
Ellen Page, Juno

Male Actor in a Supporting Role:
Casey Affleck, The Assassination of Jesse James by the Coward Robert Ford (75 percent)
Javier Bardem, No Country for Old Men (95 percent)
Hal Holbrook, Into the Wild
Tommy Lee Jones, No Country for Old Men
Tom Wilkinson, Michael Clayton

Female Actor in a Supprting Role:
Cate Blanchett, I'm Not There
Ruby Dee, American Gangster (79 percent)
Catherine Keener, Into the Wild
Amy Ryan, Gone Baby Gone (93 percent)
Tilda Swinton, Michael Clayton

Ensemble Cast in a Motion Picture:
3:10 to Yuma (87 percent): Christian Bale, Russell Crowe, Peter Fonda, Gretchen Mol, Dallas Roberts, Vinessa Shaw, Ben Foster, Alan Tudyk, Logan Lerman

American Gangster: Armand Assante, Josh Brolin, Russell Crowe, Ruby Dee, Chiwetel Ejiofor, Idris Elba, Cuba Gooding Jr., Carla Gugino, John Hawkes, Ted Levine, Joe Morton, Lymari Nadal, John Ortiz, RZA, Yul Vasquez, Denzel Washington

Hairspray (92 percent): Nikki Blonsky, Amanda Bynes, Paul Dooley, Zac Efron, Allison Janney, Elijah Kelley, James Marsden, Michelle Pfeiffer, Queen Latifah, Brittany Snow, Jerry Stiller, John Travolta, Christopher Walken

Into the Wild: Brian Dierker, Marcia Gay Harden, Emile Hirsch, Hal Holbrook, William Hurt, Catherine Keener, Jena Malone, Kristen Stewart, Vince Vaughn

No Country for Old Men: Javier Bardem, Josh Brolin, Garrett Dillahunt, Tess Harper, Woody Harrelson, Tommy Lee Jones, Kelly MacDonald

Stunt Ensemble in a Motion Picture:
300 (60 percent)
The Bourne Ultimatum (93 percent)
I Am Legend (63 percent)
The Kingdom (52 percent)
Pirates of the Caribbean: At World's End (45 percent)

All the happy waiver vibes at the Spirits and SAGs stands in marked contrast to the budding panic surrounding the Golden Globes, where confusion over whether the ceremony will be attended by any stars — or whether it'll even go on — is wreaking havoc on party planners' year-end schedules.

As Variety reports, the growing consensus is that the ceremony won't happen, but — in the words of an unnamed studio executive — "Nobody wants to be the first person to drop out." From the article:

"Everyone is calling around trying to find out what everyone is doing," one planner said.

"It's all going to come down to: Can the Globes come up with a feasible plan that the talent is comfortable with and don't have to cross a picket line?" another planner said. "And I don't know what that is."

Source: Spirit Awards
Source: Hollywood Reporter (Spirits waiver story)
Source: Hollywood Reporter (SAG Awards)
Source: Variety (Globes story)