She's one of the most highly respected stars of the stage, television, and film, with an Oscar, four Emmys, and membership in the Order of the British Empire to her credit — but Helen Mirren's eclectic filmography has always had room for more than serious arthouse fare. She's also appeared in plenty of popcorn flicks, including National Treasure 2, Inkheart, and RED, which found her toting a machine gun and blowing away bad guys alongside Bruce Willis. It's been a career worth celebrating, to say the least, and this week, it expands to include Mirren's starring turn in the fact-inspired horror outing Winchester. How better to pay tribute than a Total Recall dedicated to Dame Mirren's ten best films?
---
Use the arrows to rank the movies, or click here to see them ranked by Tomatometer!
It's the first week of the month, which means Netflix and Amazon Prime have introduced another big batch of new titles to their selections. As usual, we've picked just the very best — the Certified Fresh choices — and while some of these have come and gone in the past, it's always a good thing when they show up again. Read on for the full list, which includes everything from a Mel Brooks spoof to a crime drama from Brazil to a Tina Fey-scripted fan-favorite high school comedy.
---
New on Netflix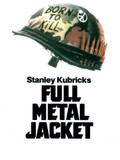 Matthew Modine and Vincent D'Onofrio star in Stanley Kubrick's Certified Fresh Vietnam War movie, which takes viewers through a grueling boot camp before dropping them directly into the field of battle.
Available now on: Netflix

---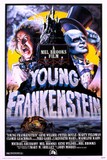 Gene Wilder and Teri Garr star in Mel Brooks' hilarious send-up of Mary Shelley's novel, as Wilder plays the grandson of Victor Frankenstein, who has spent his life distancing himself from his grandfather until he returns to the family castle and discovers his secret notes.
Available now on: Netflix

---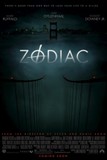 Jake Gyllenhaal and Robert Downey Jr. star in David Fincher's gripping retelling of the real-life search for the notorious Zodiac serial killer who terrorized San Francisco during the 1980s.
Available now on: Netflix

---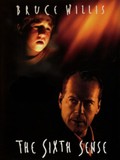 Bruce Willis and Haley Joel Osment star in M. Night Shyamalan's supernatural thriller about a child psychologist who attempts to help a young boy who claims to "see dead people."
Available now on: Netflix

---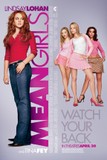 With breakout performances from Lindsay Lohan, Rachel McAdams, Amanda Seyfried, and Lizzy Caplan, as well as a sharp script from Tina Fey, Mean Girls remains one of the definitive comedies of the 2000s.
Available now on: Netflix

---
New on Amazon Prime

This Oscar-nominated documentary takes a look at influential African-American writer James Baldwin's life and sociopolitical legacy, focusing on an unfinished, unpublished manuscript Baldwin left behind when he died in 1987.
Available now on: Amazon Prime

---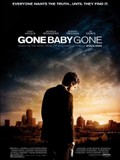 Casey Affleck and Morgan Freeman star in Ben Affleck's directorial debut, an adaptation of the Dennis Lehane novel about a private detective whose investigation into the kidnapping of a local girl uncovers a web of corruption.
Available now on: Amazon Prime

---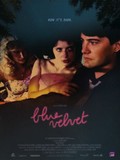 David Lynch's haunting, surreal portrait of a small town with dark secrets stars Kyle MacLachlan, Isabella Rossellini, Laura Dern, and Dennis Hopper (in arguably his creepiest performance ever).
Available now on: Amazon Prime

---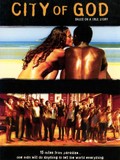 Fernando Meirelles' explosive coming-of-age drama set in the favelas of Rio de Janeiro centers on a pair of friends who grow up together, enter the criminal world, and face the consequences of their lifestyle.
Available now on: Amazon Prime

---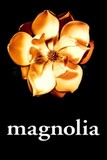 Tom Cruise, Julianne Moore, and Philip Seymour Hoffman headline an all-star cast in Paul Thomas Anderson's multiple character study that weaves its way through a number of interconnected stories.
Available now on: Amazon Prime

---
New on Netflix and Amazon Prime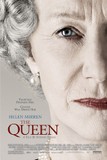 Helen Mirren and Michael Sheen star in this examination of the British Royal Family's response in the days following the sudden, tragic death of Princess Diana in 1997.
Available now on: Netflix, Amazon Prime

---
New on FandangoNOW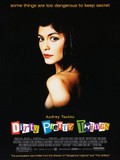 Audrey Tatou and Chiwetel Ejiofor star in this drama about a Nigerian immigrant and Turkish maid working in a sketchy London hotel who become mixed up in its less than legal activities.
Available now on: FandangoNOW

---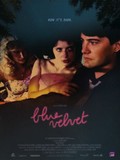 The David Lynch film mentioned above is also newly available on FandangoNOW.
Available now on: FandangoNOW

Einar Wegener is not exactly a household name, but if you happen upon The Danish Girl, the Eddie Redmayne-starring biopic based on Wegener's life, you'll come away knowing a little bit more about what it was like to be transgender in the early part of the 20th century. A thoughtful, well-considered biopic can do what your history textbook never could: make the past come alive and comment on our present moment. Here's a batch of fresh-rated biopics of people famous — Jackie Robinson, Queen Elizabeth II — and not-quite-so. That's the other secret power of films about real people: immortalizing nearly-forgotten institutionalized female artists and recovering drug addicts who go on very long hikes.
---
42
(2013)
81%
This underappreciated film should have made Chadwick Boseman a movie star. He's that good as baseball legend Jackie Robinson. Of course, Get On Up also should have made Chadwick Boseman a movie star. He played James Brown in that one and nobody went to see it, either. But back to 42: Boseman all but resurrects the patient, determined, no-nonsense athlete who broke the color barrier in professional baseball way back in 1947 during his rookie season with the Brooklyn Dodgers. It was, as you might imagine, not an easy task. Hate from fans and his own teammates tested the man every time he took the field, but Robinson never gave anyone the satisfaction of clapping back. Director Brian Helgeland, along with his extremely talented lead, creates a sobering look back at the historical realties of American sports and American racism. As for Boseman, he's about to enter the Marvel universe as Black Panther. Movie star achievement coming soon.
---
Belle
(2013)
84%
Maybe you thought this was just another period British costume drama, the kind that country creates with impeccable precision, all for your mom to enjoy. But Belle glides along in its own lane, taking on the ugliest truths about the English aristocracy, and inspired by the true story of Dido Elizabeth Belle (Gugu Mbatha-Raw). She was the mixed race child of Admiral John Lindsay, raised by her great-uncle Lord Mansfield in a world of privilege, one punctured by the restrictions of her race. It was the time of slavery in England, after all, which meant Belle was unable to participate fully in the world in which she lived. Solution: fight the power and work as an abolitionist, of course. Amma Assante's direction is clear-cut and modern, necessarily imposing today's wisdom on historical horror, while Mbatha-Raw (who was also excellent in the same year's underrated Beyond The Lights) moves slyly through a story that demands her character's allegiance to strict codes and the disobedient nerve to break them.
---
So it's the early part of the 19th century and you are a passionately-in-love couple of young people. But you have to keep it secret. That's the problem faced by English poet John Keats (Ben Whishaw) and headstrong, fashion-minded Fanny Brawne (Abbie Cornish). They don't even like each other much, at first, which is romantic-drama-speak for "gotta have it," and no one approves, of course, which makes it that much hotter. But if you think you know how this all goes, then you should also know that it's a film by Jane Campion (The Piano), one of the world's great directors. Campion understands the clichés inherent in this kind of story and she navigates around them with skill and intensity, delivering instead a truthful film about living a real life in a time that required a crushing denial of that same reality.
---
If you're here for demanding, difficult director Bruno Dumont, then you've already seen this one. But chances are you're here because Juliette Binoche is one of best actors on the planet and you never even knew this film existed. Well, get ready to work, because Camille Claudel, 1915 is an exacting drama of the long-take school, featuring a deeply felt, and highly specific performance from Binoche as an artist whose life was marked by slow, inexorable tragedy. Claudel, once the mistress of sculptor Auguste Rodin, is committed to an asylum in southern France and left to waste away. Binoche, burrowing deeply into the emptiness, speaks very little, but says everything. A tough but rewarding feel-bad experience for people who don't need happy endings.
---
At the moment, Michael B. Jordan is impressing audiences in Creed, but his promise was announced with this earlier film by Creed's director Ryan Coogler. It's a true story, one that could have been taken from any headline of the past few years, and stars Jordan as Oscar Grant, a 22-year-old black man in Oakland, California, who lost his life on New Year's Day, 2009, when he was murdered by a police officer at an Oakland BART station. It begins with cellphone video of the real killing. But instead of delving into documentary-style drama about the event itself, Coogler shows you Grant moving through his last day, dealing with work and family and friends. This approach heightens the despair and sense of wasted life by forcing the audience to live with the everyday humanity of the crime's victim, rather than a just-the-facts approach resulting in one more numbing statistic created by institutional racism.
---
This tear-jerker is based on the harrowing story of Philomena Lee (Judi Dench), an Irish woman whose youthful unplanned pregnancy resulted in her confinement to a cruel, prison-like convent, her child put up for adoption against her will. In her later years, she joins a journalist (Steve Coogan) in the hunt for her now-adult lost child, unprepared for what she'll find. Now, when the deck is this stacked with tragedy, a strong center is required to avoid overselling the pain. That means you go get Judi Dench. Audiences have placed massive amounts of goodwill in her, and for good reason. She's a walking empathy machine, gently and intelligently tugging at your heart when lesser actors would mercilessly wrestle it to the ground. Her soft-spoken, perhaps needlessly naïve and devout truth-seeker (compared to the real life woman, whose relationship with the Church that abused her involves no love lost) is all goodness, all forgiveness. This is how she earns your tears. And you will shed them.
---
Is this really how Queen Elizabeth II behaved behind closed doors in the aftermath of Princess Diana's death? Did she have a genuine crisis of manners and standards? Was she forced to contend with the changes taking place outside the confines of royal life, where contemporary public expectations of figureheads shifted, altered by that public's relationship with Diana herself? We'll probably never really know for sure, but as portrayed by Helen Mirren, we now want to believe that the stoic monarch in the pastel-colored hats had a dormant heart that grew three sizes the moment Elton John re-recorded "Candle in The Wind." Mirren carries the film like it all rests on her shoulders – it does, by the way – and she does so gracefully, balancing regulation and feeling like a proper queen. She won a well-deserved Oscar for it, too.
---
Selma
(2014)
99%
One of the most critically acclaimed movies of 2014 was, strangely, ignored at the box office and by award-giving organizations. Perhaps it all felt like it might be the moviegoing equivalent of homework, but Ava DuVernay's Selma is a huge achievement, both in re-examining the past through fresh eyes, as well as in sheer entertainment. This is not a saintly MLK. David Oyelowo portrays the legendary civil rights leader as a real, flawed, sometimes frightened, sometimes furious man, and you can'y take your eyes off him. Maybe people stayed away because the story of King's campaign to secure the Voting Rights Act of 1965 might have felt too real in a moment when politicians are still trying to figure out ways to keep non-white Americans from voting. Whatever your reasons for avoiding it were, you were wrong. Go watch this one today.
---
You've heard about the famous French writer Simone de Beauvoir. Well, this is not about her. Instead, it's the story of Violette Leduc, a French author who was deeply involved with de Beauvoir for years. As played by Emmanuelle Devos, this lesser-known literary figure is a fascinatingly complex cauldron of conflicting feelings, a woman filled with unhappiness who was stoutly determined to get what she wanted, grasping for life and personal connection anywhere she could find it. She had an iron will and a prickly personality that you won't like, but also won't soon forget. Sometimes it's the unlikeliest people who make the most interesting subjects.
---
Wild
(2014)
88%
This is not Reese Witherspoon's 127 Hours, her Incredible Journey, or anything else you think it is. It's a much more subtle story about a woman's determination to finish what she starts and heal herself along the way. Based on Cheryl Strayed's memoir, Wild tells the story of the troubled author's 1,100 mile hike on the Pacific Crest Trail. She encounters danger and despair, but not the kind you expect. In fact, very little of this movie relies on the usual prestige picture story beats and cathartic uplifts, the kind that secure nominations and awards. Meanwhile, Witherspoon's performance rivals her Oscar-winning turn as June Carter in Walk The Line. She's that good, as is Laura Dern as her mother.
Michael Sheen has made a name for himself playing real-life characters, from Tony Blair in The Deal and The Queen, to Kenneth Williams in Fantabulosa!. This week sees the release of his critically acclaimed turn as David Frost in the screen adaptation of the play Frost/Nixon, while he will soon be seen playing football manager Brian Clough in The Damned United, which hits UK screens in March.
In the heat of awards' season, RT caught up with the actor to learn more about Frost/Nixon, his acting process and the challenges of bringing a play to the big screen.
Were you worried about losing some of Frost/Nixon's live tension in the transition from stage to screen?
Michael Sheen: I was worried about whether it would work at all on film, let alone with tension. Just because something works in one medium… that almost ensures that it won't work in another. So there was no reason to assume it would work on film. Doing the play it progressively got bigger. We started at the Donmar, which was actually more like the film version in a way because it was much more intimate. Then it got bigger and bigger and bigger. So I knew we were going to have to let go of what we'd done on stage and re-discover it on film, not just repeat what had worked on stage. And I suppose because it was me and Frank [Langella] in the film as well as on stage, the rhythm or sensitivity that we'd built up to what each other was doing really paid off.
What did the camera change?
MS: The camera coming right in there added more tension, if anything. We kind of trusted everything we'd built up over 350 odd performances, a lot of which the audience actually wouldn't see. A lot of the detail that was going on on stage towards the end the audience wouldn't get, but it's there and the camera picked it up. So I think you start to see on film a bit more of what's going on underneath. The eye movements, little hints that everything's not as OK as it appears on the surface, that you can't get on stage because you're just so far away.
Did anything specific change in the transition?
MS: The cast did, which was one of the major things. When you've got a new group of people around you, it makes it a lot easier to re-discover and make it fresh again. You get so used to the way the actors say the lines on stage that you can get stuck in a rhythm of how you do what you're doing. But you've got a different actor in front of you, giving you something completely different, and suddenly you hear it different, and then your reaction is fresh again. That was a huge element of re-discovering the piece.
Can you tell me a little bit about your relationship with writer Peter Morgan – are you involved with the creative process at all?
MS: I'm not involved in the original writing process. He'll usually send me a very early draft of a script, I'll read that, and then we might do a reading of it because he likes to hear it, and then based on that reading he'll go away and re-work stuff and we'll talk about it. We talked a about the Clough film [The Damned United] a lot before he put pen to paper. We both read the book and talked a lot about where the story could go, because he has to choose what he's going to focus on, so we talked about all sorts of different thing. But ultimately he goes away and does whatever he wants to do, he doesn't have to take my advice or anything. But once we've done a reading, and we're coming closer to rehearsals, then it starts to become a more fluid process. He'll have his laptop with him and he'll hear me doing a scene and he'll immediately be re-writing based on what I'm doing… taking it in different areas. So it immediately becomes very responsive at that point. I wouldn't say I have anything to do with the writing, but the way he writes becomes very organic and in the moment.
Is he involved in your acting process then?
MS: It carries on to set – he'll watch me doing a take and tell me what does work and doesn't and swap things round. Like Peter says, a lot of actors don't like that, but I enjoy that side of the process – him responding to what I'm doing and then me in turn responding to what he does. It seems like a good way of working.
Playing a lot of real-life characters, does your research and preparation change from character to character?
MS: The process itself is exactly the same – I get all the material I can get – footage, books, talking to people. I immerse myself in all that for maybe a month – I don't even try to do anything else, I just surround myself with all that. Then I'll start to get ideas… for instance, something that you wouldn't immediately think of as research, is for Clough I started looking into cult leaders, because the way he worked with teams was that he created a cult. There was total worship of him, total obedience, he worked off charisma and fear and all that sort of stuff. So I might go off on a slight tangent.
Then how do you get back to the character?
MS: I start working with a lady called Penny Dyer [a voice coach], who I work with on everything, and we start talking about why someone sounds the way they do. It's about trying to get inside. It's not about the external parts of it, it's about trying to get where it's all coming from. How I can use all the external things to point inwards. It's like those religious paintings where people are always pointing up, at God, because it's what they want you to focus on. And I want everything – the voice, the mannerisms – to be pointing in, so that the audience aren't watching it for its own sake, saying 'Oh, isn't he like so-and-so'. That hopefully doesn't even become an issue, so that everything is about revealing character, and what is going on underneath. That's why I've got to get to the point when I'm actually filming, that I'm not thinking about how like the person I am, it's just about doing scenes like you would with a fictional character. Because if I'm not thinking about it, hopefully the audience isn't.
We're just a few days away from the Writers Guild strike deadline, and things aren't looking good.
Calendar Live reports on the climate behind the scenes in Hollywood during the days leading up to November 1, and unsurprisingly, it isn't pretty. As Angels & Demons writer Akiva Goldsman is quoted as saying, "It's pencil down until midnight on Halloween…it's unavoidably intensely stressful, but it's the way of the world right now."
Why all the stress? Well, if you've been following along for the last few months, you already know that the Writers Guild's contract with the studios expires November 1, and negotiations haven't been going well — which is why seemingly every third story we publish here at least references the impending strike. Last week, the Guild voted to authorize a work stoppage if a new contract isn't worked out before the deadline, and now, as Goldsman says, "Everybody is living in the impending doom."
This is uncharted territory for many of the Guild's members — two-thirds of whom weren't members in 1988, the last time writers staged a full-scale walk-out. As a result, according to Calendar Live, a lot of last-minute details are being figured out:
Both sides of the divide are busy parsing the recently issued WGA strike rules, which are geared to make it as difficult as possible to continue shooting films without writers. For instance, members would be barred from finessing dialogue to suit an actor, changing stage directions because a location got rained out, or even changing a beverage from Coke to vitamin water because the proper product clearance couldn't be secured.
The article goes on to discuss some of the high-profile films likely to be impacted by the strike, including G.I. Joe — which is apparently undergoing rewrites despite not having been officially greenlighted — and a host of others:
"G.I Joe" is hardly the only potential 2009 blockbuster rushing to meet the strike deadline. Oscar winner Paul Haggis is plowing through James Bond 22. Since Oct. 1, Oscar nominee Scott Frank has been holed up with director Shawn Levy trying to pound out a shootable version of "Night at the Museum 2." For the last two weeks, Billy Ray has been polishing up "State of Play," a political thriller starring Brad Pitt and Edward Norton that has already passed through the hands of "The Kingdom's" Matthew Carnahan, "The Bourne Identity's" Tony Gilroy and "The Queen's" Peter Morgan.
Just last week, 20th Century Fox issued an announcement that the studio was laying claim to May 1, 2009, as the release date for its big-budget sci-fi spinoff "X-Men Origins: Wolverine" starring Hugh Jackman. This was just days after it issued an urgent SOS to the major agencies looking for a quick rewrite person. Another 2009 movie recently looking for polishes was "Four Christmases," the Vince Vaughn–Reese Witherspoon holiday yarn. The studios pay top "script doctors" $250,000 to $300,000 per week to polish screenplays.
Meanwhile, actors and directors are keeping a close eye on the writers' strike; not only does it affect their work directly, but it sets a precedent for their strikes, which are likely to occur next summer, when the Screen Actors Guild and Directors Guild of America see their contracts expire. The SAG wasted no time in issuing guidelines for a writers' strike to its members. The Hollywood Reporter has shared portions of a message sent from SAG leadership to its members:
We continue to be hopeful that an amicable and equitable conclusion to their negotiations will occur…However, now that (an) overwhelming majority of the WGA membership has voted the authority to call a strike if the talks fail to produce a deal, it is appropriate that we discuss with you what the ramifications of a work stoppage would mean to you (and) your continuing to work if a strike becomes a reality.
The Reporter goes on to detail those ramifications in further detail, which we'll spare you here — suffice it to say that everyone in town is battening down the hatches. To read more, click on the links, below!
Source: Calendar Live
Source: The Hollywood Reporter
Peter Morgan has taken his "Blair trilogy" from The Deal to The Queen — and now, Variety reports, he's preparing the third installment.
Morgan is on a hot streak right now — aside from the critical hosannas enjoyed by The Queen, his recent credits include the well-received The Last King of Scotland, the upcoming The Other Boleyn Girl, and a rewrite on the State of Play remake we keep talking about — but he's taking care not to lose sight of a longstanding goal to complete his planned trilogy about Tony Blair's tenure as Britain's prime minister.
The Queen, as you might recall, looked at Blair's ascension to the office of Prime Minister through the lens of Princess Diana's death, and how its aftermath affected the British public and the royal family. This time around, the focus will be British-American relations. From the article:
The movie will focus on Blair's reaction to the handover of power from Clinton, a natural liberal ally, to Bush, who came from the other end of the political spectrum.
Morgan initially considered tackling the more obvious drama surrounding the run-up to the Iraq war, when Blair fatally compromised his own premiership through his wholehearted support for Bush's invasion plans. But in the end Morgan decided that the roots of those events lay in Blair's difficult adjustment to the transition from Clinton to Bush a few years earlier.
Michael Sheen, who played Blair in both The Deal and The Queen, is expected to reprise his role for the third film, which is scheduled to start shooting next April.
Source: Variety
In this week's Ketchup, producer Avi Arad talks "Spider-Man"'s future, with or without Tobey Maguire, Shia LaBeouf explains how "Transformers" avoided an R rating, and Brandon Routh discusses his possible adversaries in the "Superman Returns" sequel.
Also, Shia LaBoeuf got confirmed as Indiana Jones's son (only to deny the report a bit later), and then made the news again by being confused about a "Constantine" sequel. Read on.
This Week's Most Popular News:

"Spider-Man" Will Go On Without Tobey Maguire
They're not even done constructing all the "Spider-Man 3" footage into an actual movie yet, but that won't stop the astute movie-geek interviewers from asking Avi Arad about if and when we can expect a "Spider-Man 4."
LaBeouf Says MPAA Not the Boss of Spielberg; "Transformers" Avoids R Rating
Fresh from dispelling rumors that he was all set to star as Harrison Ford's son in next year's "Indiana Jones IV," Shia LaBeouf has dispensed more behind-the-scenes information about a high-profile film — this time, one he definitely is a part of, summer's Steven Spielberg-produced, Michael Bay-directed "Transformers.

Routh Talks Villains for "Superman Returns" Sequel
It certainly had its moments, and was unquestionably better than "Superman III" and "Superman IV: The Quest for Peace," but last year's franchise reboot "Superman Returns" was far from perfect. There was the occasionally leaden pacing, for one thing, not to mention the glaring lack of a super-powered villain to test Superman's mettle (and light up the screen with some rock 'em sock 'em action).

Shia LaBeouf Confirmed as "Indiana Jones" Junior
According to one of Slate Magazine's sources, it's a done deal: Shia LaBeouf IS on board to play the heroic archaeologist's son in "Indiana Jones 4."
LaBeouf Says "Hey, I'm in the News Again…and What's This About 'Constantine 2'?"
In his continued quest to lead a news item every day this week, Shia LaBeouf tells Sci Fi Wire that he was caught off-guard by recent reports that Warner Bros. is in talks with Keanu Reeves and Rachel Weisz to reprise their roles in a sequel to 2005's "Constantine."

LaBeouf looks just as confused as the rest of us.
In Other News:
New Line Cinema has acquired "The Black Path," a fictional drama based on true story of the Incan treasure of Atahualpa. Newcomer Henry Jones will write the script.
Warner Bros. has acquired screen rights to Lois Lowry's 1994 Newbery Award-winning novel "The Giver," with Red Wagon partners Douglas Wick and Lucy Fisher set to produce the long-awaited project.
Warner Independent Pictures will remake the German comedy "Night of the Living Dorks," with Chris Bishop set to write the script.
Don Cheadle will star in and produce five upcoming feature film projects, including a biopic of jazz legend Miles Davis, on which he will also make his directing debut.
French director Alexandre Aja has signed on to write and direct a remake of the 1978 horror/parody "Piranha."
Martin Lawrence will team with Raven Symone in "College Road Trip," a Disney comedy in which they will play an overprotective father and daughter visiting universities.
Oscar-nominated director Stephen Frears ("The Queen") is in talks to direct "The Burial," a drama based on a New Yorker profile of attorney Willie Gary.
Finally, Michael Bay will produce and possibly direct "2012: The War for Souls," an adaptation of Whitley Streiber's upcoming sci-fi novel, with Dreamworks partners Alex Kurtzman and Roberto Orci set to produce.
Coming soon…
Rotten Tomatoes UK is exhausted. We stumbled into the office at 5:30AM this morning as the Oscars came to a close, wearing grins so big they'd give the Cheshire Cat a run for his money… Marty! Jennifer! Pan's!
Yes, t'were a good Oscar night all around, the Academy taking note of truly the most deserving winners in each category, and the FilmFour party we spent the evening at felt supremely happy with its result for Forest Whitaker; The Last King of Scotland being one of their home-grown projects.
And it was a good night for the Brits in general – nominees in the acting categories sung with British brilliance and they sparkled on the Red Carpet (all except Judi Dench who was unwell) and Her Madge, Helen Mirren, was crowned Best Actress for The Queen – expected, perhaps, but pretty darn thrilling for an actress who can claim Penthouse-production Caligula amongst her screen credits.
"You know my sister told me that all kids love to get gold stars," effused Mirren, "and this is the biggest and best gold star that I have ever had in my life. I want to share my gold star with my fellow nominees; those brilliant, brilliant actresses who gave such amazing performances this year."
It seemed there was no escaping the Brits in another key category to boot. Arguably the key category in fact… Our own Graham King took to the podium to accept the Best Picture award for The Departed, the film that nabbed Martin Scorsese his first Oscar. "To be standing here where the Queen of England just stood is pretty incredible," said King, "To be standing here where Martin Scorsese won his Oscar is such a joy."
All in all it was a good year to be a Brit in Hollywood. With nominations running into the double figures and representation amongst winners even in American productions, our filmmakers did us proud. On behalf of all at Rotten Tomatoes UK, congrats chaps!
There's two ways to predict the Oscars: (1) dissect the awards buzz, attempting to get a feel for the fickle machinations of the Academy voter. Or (2) use your powers of geek math to crunch box office numbers and awards statistics for some cold, hard facts. With both methods in full swing, here's a rundown of the Internet's major Oscar predictions.
Best Picture
As usual, the nominees have settled into their niches: two big flicks ("The Departed" and "Babel"), one major underdog ("Little Miss Sunshine"), and two wallflowers ("The Queen" and "Letters from Iwo Jima"). FilmJerk, having combed the last 28 years of Oscar winners for meaningful statistics, posits "The Departed" has history on its side. The Envelope, L.A. Times' one-stop hub for Hollywood buzz, agrees.
But it ain't over yet. After polling readers from over 20 blogs, Vizu Answers reveals that 54 percent believe "Babel" will emerge victorious. And in our own unofficial Rotten Tomatoes research of the past 15 or so Oscar ceremonies, we discovered that the best-reviewed nominee never wins, along with the ones that make less than the average gross of all the nominees combined. This knocks "Babel" out of the race and pits "The Departed" against "Little Miss Sunshine."

Matt Damon and Leonardo DiCaprio with hats in "The Departed."
Best Director
Martin Scorsese.
All signs point that this is going to be his year (more so than the other million times that statement's been made). And what if another nominee (probably that Iñárritu guy) swoops in? People will be angry, more Hitchcock comparisons will be made, Scorsese will make a quip and then go back to work.

Martin Scorsese in a "Departed" powwow.
Best Actor and Best Actress
Statistically, Leonardo DiCaprio has a lead on the Best Actor race for "Blood Diamond," but no one is expecting him to win. Peter O'Toole, always the rascal, might pull off an upset. But based on the strong reader and industry insider buzz, it's hard to imagined the award won't be going to Forest Whitaker for "The Last King of Scotland."
As for Best Actress, statistics argue that Meryl Streep in "The Devil Wears Prada" has an advantage. Everything else is pointing towards heavy favorite Helen Mirren for "The Queen."

Peter O'Toole is old in "Venus."
Best Supporting Actor and Best Supporting Actress
The Supporting races are the the most unpredictable ones this year. The Envelope recently bumped "Dreamgirls"' Eddie Murphy down, replacing him with "Little Miss Sunshine"'s Alan Arkin as favorite to take home the statue. But blog readers want Murphy to win and the numbers also slightly favor him.
Jennifer Hudson looks to be a shoo-in for her performance in "Dreamgirls." But the buzz has been almost too good; something's got to backfire at some point. Abigail Breslin from "Little Miss Sunshine" seems an unlikely contender, but the Academy does like to hand out the tot votes (Haley Joel Osment's nom for "The Sixth Sense" and Anna Paquin's win for "The Piano" being recent examples).

Jennifer Hudson hitting high notes in "Dreamgirls."
Best Screenplay and Best Adapted Screenplay
"Babel" and "The Queen" are contenders, though the talk of the town is that the award'll probably go to "Little Miss Sunshine." Recently, this category's become the designated play area for quirky indie films ("The Squid and the Whale" and "The Royal Tenenbaums" anyone?). "Lost in Translation" won Best Screenplay but lost Best Picture in 2003, so if "Little Miss Sunshine" doesn't nab Best Picture, it'll get this consolation prize.
And Best Adapted Screenplay? Reader and Hollywood buzz and historical statistics are in favor for "The Departed." And why not? "The Departed"'s popular with critics, audiences, and picky "Infernal Affairs" fans. And it was written by only one guy (compare with "Children of Men"'s and "Borat"'s five apiece) so we won't have to sit through a really long acceptance speech.

Steve Carrell and Toni Collette action pose for "Little Miss Sunshine."
Best Foreign Language Film
A strong crop have been nominated this year, including "Water," "Days of Glory," and "The Lives of Others," all Certified Fresh. But the award is likely to go to the critically lauded, record breaking "Pan's Labyrinth." Since a "Pan" win for Best Screenplay isn't going to happen, Academy members are going to want to pay their respects and dogpile the votes here.

A charming "Labyrinth" inhabitant.
Best Animated Feature
For the first time in maybe ever, Pixar doesn't look to be a sure-fire bet. "Cars," despite being Certified Fresh and grossing nearly $250 million, in relative Pixar terms, it wasn't a huge success like "Toy Story 2," "Finding Nemo," or "The Incredibles." The other big nominee, "Happy Feet," however, was a surprise hit, much like that other penguin movie. Academy voters are probably still thinking fondly about "Happy Feet," while "Cars" has the Ghost of Pixar Movies Past looming over it.

Owen Wilson as an unhappy car.
Best Documentary Feature
Each of the four major nominees have big positives going for them. "Iraq in Fragments" is timely and "Deliver Us From Evil" has a perfect Tomatometer. "An Inconvenient Truth" may win on the sheer number of people who have seen it as opposed to the other nominees. "Jesus Camp" was an underground, word-of-mouth hit and actually resulted in the closure of the titular camp. You can't buy better buzz and publicity than that.

Solidarity in "Iraq in Fragments."
Source: FilmJerk, The Envelope, Vizu Answers
The lights, the cameras, the action… The biggest event in the British film calendar, the Orange British Academy Film Awards, is over for another year and we here at Rotten Tomatoes UK have just about recovered from the excitement. And for a reason I can't fathom I persuaded myself to present our exclusive video coverage from the red carpet, as we chatted to the stars on their way to pick up or present their awards.
So in between the ugly dude with the unkempt hair you can watch said dude (thankfully off camera) speak to Andy Serkis, Jamie Bell, Peter Morgan, Guillermo del Toro, Alejandro Gonzalez Innaritu, Alfonso Cuaron and Simon Pegg.

Alfonso Cuaron reveals his RT secrets to the camera
Click here to watch the footage!
And what did we learn from the stars?
Guillermo del Toro is in London prepping "Hellboy 2"and getting ready for the 133-day shoot in Budapest.
Alfonso Cuaron hasn't heard the rumour about him coming back to direct the seventh Harry Potter movie, "Harry Potter and the Deathly Hallows" (having previously delivered "Prisoner of Azkaban").
But he does have Rotten Tomatoes set as his homepage so we can guarantee he'll be the first to know when the news breaks (hi Alfonso!).
And, to boot, he'd leap at the chance to come back to the Potterverse if it presented itself.
"The Queen" writer Peter Morgan was completely unaware the film was the recipient of a Golden Tomato award, but when he found out he contemplated blowing off the silly BAFTAs. Fortunately he stuck around long enough to see it pick up Best Film.
Andy Serkis was pleased to see us a few weeks back on the set of "Inkheart" — we'll have our full report on that particular visit very soon — but God forbid you call Helen Mirren a Dame on set.
Jamie Bell's penchant for taking on accent work means his own has become pretty… unique.
Simon Pegg has a police contingent following him around since doing the boys in blue proud in "Hot Fuzz." He may have been joking.

Andy Serkis, Forest Whitaker, and Simon Pegg walk the red carpet
Our cameras weren't quite trained appropriately earlier in the evening when Sumner Redstone, Viacom chairman and the 63rd Richest Person in the World according to Forbes, stopped by for a chat. After getting some advice on what to do with all the money we pulled in for working on a Sunday (all none of it) we did quiz him about a certain couple of projects in development at Paramount Pictures.
"Everyone has read the script for 'Indy IV,'" he told Rotten Tomatoes, "and we absolutely love it. Of course we're a while away yet, it's coming out next summer, but we're very excited to get going."
But the big exclusive… J.J. Abrams IS still in line to direct "Star Trek XI." "He directed 'Mission: Impossible III' for us," Redstone said, "and we adored it. It didn't get the reception it deserved in America, but 'Star Trek' is definitely going ahead and J.J. is going to direct it for us.

J.J. Abrams on the set of "M:I:III"
"Everything Paramount's doing is very exciting — we have great people working at the studio and things are on the move."
So there you have it. A busy night full of wonderful education on all things movie.
The learning didn't stop there, though… We later learned from the free bar at the Opera House that considerable amounts of alcohol get you intoxicated. We really are breaking all the exclusives today…
Until next year!
The Orange British Academy Film Awards 2007 took place tonight at the Royal Opera House in London's trendy Covent Garden and Rotten Tomatoes UK were there to sip champagne and do our very best to stay sober enough to report back to you. And it was a ceremony full of surprises; an open field outside of Best Actor and Actress (which went to Forest Whitaker for Last King of Scotland and Helen Mirren for The Queen respectively) with no one film winning more than three awards.
Last King of Scotland and, somewhat surprisingly, Pan's Labyrinth shared that honour while Little Miss Sunshine and United 93 took two awards each. Jennifer Hudson took home Best Supporting Actress for her performance in Dreamgirls, and Alan Arkin snagged Best Supporting Actor for Little Miss Sunshine.
Casino Royale, which had snagged eight nominations, took home only one award – for Best Sound – though its star Eva Green nabbed Orange's Rising Star award; the only award
Andrea Arnold won the Carl Foreman Award for Special Achievement by a British Director, Writer or Producer in their First Feature Film for her direction of Red Road. In the broader Director category, the honour went to Paul Greengrass for United 93. Special awards were presented to Anne V Coates – recipient of the Academy Fellowship – and Nick Daubeny who took home The Michael Balcon Award for Oustanding British Contribution to Cinema.
We'll have more from the BAFTAs for you very soon, but for now… onto the winners list!
FILM
The Queen
ALEXANDER KORDA AWARD for Best British Film
Last King of Scotland
THE CARL FOREMAN AWARD for Special Achievement by a British Director, Writer or Producer in their First Feature Film
Andrea Arnold – Red Road
DIRECTION
Paul Greengrass – United 93
ORIGINAL SCREENPLAY
Little Miss Sunshine
ADAPTED SCREENPLAY
The Last King of Scotland
FILM NOT IN THE ENGLISH LANGUAGE
Pan's Labyrinth
ANIMATED FEATURE
Happy Feet
ACTOR IN A LEADING ROLE
Forest Whitaker – The Last King of Scotland
ACTRESS IN A LEADING ROLE
Helen Mirren – The Queen
ACTOR IN A SUPPORTING ROLE
Alan Arkin – Little Miss Sunshine
ACTRESS IN A SUPPORTING ROLE
Jennifer Hudson – Dreamgirls
THE ANTHONY ASQUITH AWARD for Achievement in Film Music
Babel
CINEMATOGRAPHY
Children of Men
EDITING
United 93
PRODUCTION DESIGN
Children of Men
COSTUME DESIGN
Pan's Labyrinth
SOUND
Casino Royale
SPECIAL VISUAL EFFECTS
Pirates of the Caribbean – Dead Man's Chest
MAKE-UP AND HAIR
Pan's Labyrinth
SHORT FILM
Do Not Erase
ANIMATED SHORT
Guy 101
ORANGE RISING STAR AWARD
Eva Green
THE ACADEMY FELLOWSHIP: Anne V Coates
THE MICHAEL BALCON AWARD: Nick Daubeny
Eddie Murphy scored the 14th number one hit of his career this weekend by playing three eccentric characters in the new comedy "Norbit," which generated the largest opening of any film this year by far.
Debuting far back in second place with less than half the ticket sales was the revenge thriller "Hannibal Rising." With the Academy Awards just two weeks away, many moviegoers caught up on the major nominees which all displayed fantastic holds. The explosive "Norbit" bow, however, was not enough to keep the box office from dipping below year-ago levels for the sixth consecutive weekend.
Returning to the type of crude comedy that launched his career over a quarter-century ago, Eddie Murphy proved once again how strong of a box office draw he still is with "Norbit" which opened in the top spot with a very strong $33.7M, according to estimates. The PG-13 film, which was written by the comedian and his older brother Charlie Murphy, averaged a sizzling $10,759 from 3,136 theaters. Eddie Murphy also saw his Oscar-nominated turn in "Dreamgirls" sit in the top ten at the number nine spot. Both films were produced by DreamWorks and distributed by its new owner Paramount.
"Norbit," which finds the former "Saturday Night Live" star playing a skinny timid man as well as his outrageous and overweight wife, gave Murphy his biggest opening for a live-action film since 2000's "Nutty Professor II: The Klumps" which bowed to $42.5M in July of that year. That comedy also found the star putting on latex fat suits to play other characters. For DreamWorks, "Norbit" represented the studio's third biggest live action opening ever and second largest for a non-sequel following the $34.8M of 2000's "Gladiator."
Critics trashed "Norbit," but then again the target audience for this kind of comedy would never care about reviews anyway. The Murphy brand name plus effective marketing sold this movie and a broad audience turned out. Plus the actor has not been seen in these kinds of comedies in many years prompting a healthy appetite from fans. African Americans and Latinos were especially responsible for the stellar business. Budgeted in the vicinity of $65M, the battered husband pic should utilize the upcoming Valentine's Day and Presidents' Day holidays to help keep the tickets selling. That would allow "Norbit" to join "Dreamgirls" as the 12th and 13th $100M blockbusters of Eddie Murphy's career with this May's "Shrek the Third" set to become number fourteen after its first few days of release.
The return of screen villain Hannibal Lecter was not met with as much enthusiam. The prequel story "Hannibal Rising" debuted in second place with an estimated $13.4M from 3,003 theaters. Averaging a decent $4,446 per venue, the R-rated thriller about Lecter's younger years and the revenge he sought upon those who killed his sister was marketed by The Weinstein Co. and distributed by MGM. The gross was less than half the $36.5M bow of the last film in the series, 2002's "Red Dragon" which starred Anthony Hopkins in his final turn as the famed cannibal. "Hannibal Rising" may have opened on the exact same day of the year as 2001's blockbuster "Hannibal," but the grosses could not have been more different. That Hopkins starrer shattered the February opening weekend record with a summer-like $58M launch. Reviews were mostly negative for the new installment.
Despite atrocious reviews, Diane Keaton's mother-daughter comedy "Because I Said So" held up very well in its second weekend slipping only 31% to an estimated $9M. That gave the Universal release a decent $25.6M in ten days and could put the film on track to reach about $50M. Fellow sophomore "The Messengers" dropped from first to fourth place in its second scare grossing an estimated $7.2M. Falling a steep 51%, the $16M thriller has banked $24.7M in ten days and should conclude in the neighborhood of $35M.
Ben Stiller's "Night at the Museum" enjoyed its eighth consecutive weekend in the top five and grossed an estimated $5.8M slipping a mere 10%. Despite the new star-driven comedy on the block, audiences still made time for the adventure pic which this weekend joined the list of the top 50 domestic blockbusters of all-time. "Museum" saw its cume rise to $232.1M putting it at number 50 just behind the $233.6M of another Fox holiday blockbuster, 2000's "Cast Away."
Fox's spoof comedy "Epic Movie" dropped 47% to an estimated $4.5M and bumped its cume up to $35.5M. Universal's crime thriller "Smokin' Aces" ranked seventh with an estimated $3.8M, down 38%, for a $30.9M total.
A trio of Oscar contenders rounded out the top ten. "Pan's Labyrinth," the fairy tale for adults, continued showing superb legs and dipped just 4% to an estimated $3.5M. With $26.6M in sales thus far, the Picturehouse release has more than doubled its gross since earning six Academy Award nominations and is still expanding into more markets as solid word-of-mouth spreads.
Eddie Murphy's second film in the top ten was "Dreamgirls" which slipped 23% to an estimated $3.1M. Paramount has collected $97.1M to date and is a week away from joining the century club. American subjects were still flocking to "The Queen" which eased only 5% to an estimated $2.5M lifting the cume to a stellar $49M.
A pair of Sony hits fell out of the top ten over the weekend. The Will Smith blockbuster "The Pursuit of Happyness" grossed an estimated $2.4M, down only 19%, and pushed its sum to $160.5M. The homelessness drama is Smith's sixth consecutive $100M+ hit and tenth career blockbuster overall. His last six smashes together have grossed nearly $2 billion worldwide. "Pursuit," which earned its star an Oscar nod for best actor, could end its domestic run with close to $170M.
Sony's $14M step dancing drama "Stomp the Yard" also took in an estimated $2.4M this weekend and boosted its incredible tally to $59.1M. Off 41%, a $65M final seems likely.
The top ten films grossed an estimated $86.5M which was off 12% from last year when "The Pink Panther" opened at number one with $20.2M; and down 12% from 2005 as well when "Hitch" debuted on top with $43.1M.
Author: Gitesh Pandya, www.BoxOfficeGuru.com
With the Super Bowl taking males out of the picture, mothers and daughters squared off at the North American box office this weekend with the younger set earning a slim victory. The spooky thriller "The Messengers" opened at number one driven by teenage girls and young women while the Diane Keaton comedy "Because I Said So" bowed close behind in the runnerup position drawing upon older women.
The overall box office picture was bleak as the top ten slumped below the $70M mark for the second time in three weekends.
Sony scored its seventh consecutive victory over Super Bowl weekend with the haunted house spookfest "The Messengers," which grossed an estimated $14.5M in its debut frame. The PG-13 pic averaged a solid $5,736 from 2,528 locations but was weaker than the studio's previous three hits that ruled this particular weekend. Last year, the horror pic "When a Stranger Calls" topped the charts with a $21.6M opening and $7,205 average, in 2005 "Boogeyman" led with a $19M bow and $6,232 average, and in 2004 "You Got Served" hit number one with $16.1M and a $8,341 average. "Messengers" did however post the best opening for a horror film since October's "Saw III." A long string of terror flops were tossed into the marketplace in between with disappointing results.
Budgeted at only $16M, "The Messengers" skewed to a young female audience. According to studio research, 53% of the crowd was female and an equal percentage was under the age of 21. The studio is already planning for next year's Super Bowl frame when it will release the horror remake "Prom Night," which will again cater to the same crowd. Teenage girls and young women historically have been the group least interested in football's big championship game making them an attractive audience to target on this weekend. Creepy PG-13 films with strong female characters coupled with saavy marketing have led to many number one hits for Sony and its Screen Gems unit. But with the grosses getting smaller, movie fans could be telling Hollywood that it is dipping into this well too often.
Opening in second place with respectable results was "Because I Said So" with an estimated $13M from 2,526 theaters. Averaging $5,155 per location, the PG-13 film stars Diane Keaton as a meddlesome mother trying to find love for her unmarried daughter played by Mandy Moore. Men showed practically zero interest in the Universal release. Studio research showed that a whopping 82% of the audience was female. The film also played more to Keaton fans than to the Moore crowd as 55% of the turnout was 35 or older. 83% was Caucasian. Critics trashed "Because" and "Messengers" may have eaten into its potential with younger women.
Last weekend's number one film "Epic Movie" dropped a sizable 56% in its second weekend and ranked third with an estimated $8.2M. With $29.4M in ten days, the spoof comedy looks on course to finish with $40-44M making it a bit smaller than Fox's spoof from last February "Date Movie." That spin on romantic comedies grossed a somewhat stronger $33.8M in its first ten days, had a slightly lower 53% sophomore drop, and found its way to $48.5M.
Fox's runaway smash "Night at the Museum" slipped only 29% and placed fourth with an estimated $6.8M pushing its tally to $225.4M. The durable Ben Stiller blockbuster became the first film to spend seven weekends in the top five since 2004's "The Passion of the Christ."
Universal's mob thriller "Smokin' Aces" dropped 57% to an estimated $6.3M in its second weekend and put its cume at $25M after ten days. The step dancing hit "Stomp the Yard" followed with an estimated $4.2M, off 45%, for a total of $56M. The Oscar-nominated musical "Dreamgirls" saw the worst decline of its run dropping 40% to an estimated $4M. Cume stands at $92.8M.
Picturehouse added 259 theaters to the run of the fantasy pic "Pan's Labyrinth" and stayed put at number eight with an estimated $3.7M. With six Academy Award nominations, the R-rated film upped its cume to $21.7M while its average of $3,383 was the third best in the top ten. Will Smith's tenth career $100M blockbuster "The Pursuit of Happyness" took in an estimated $3.1M, down 38%, for a $157.4M total to date.
Tied for tenth place with an estimated $2.7M in ticket sales each were the Helen Mirren Oscar nominated pic "The Queen" and the Jennifer Garner dramedy "Catch and Release." The Miramax contender for Best Picture slipped 33% raising its cume to $45.5M while the Sony flick tumbled 65% in its second weekend thanks to its female audience shifting over to the frame's two new releases. The ten-day total stands at a weak $12M.
The horror remake "The Hitcher" also saw sales nosedive and dropped out of the top ten. The Focus release slumped 68% to an estimated $1.2M giving the R-rated scarefest only $15.6M overall. A final gross of $17M seems likely.
MGM and The Weinstein Co. saw a solid start for its indie drama "Factory Girl," starring media darling Sienna Miller grossing an estimated $95,000 from only three theaters for a stellar $31,764 average per site. Bowing in just New York and Los Angeles, the R-rated film tells of the rise of Edie Sedgwick and her mentor Andy Warhol. Reviews were mostly negative.
The top ten films grossed an estimated $66.5M which was off 13% from last year when "When A Stranger Calls" opened at number one with $21.6M; and down 19% from 2005 when "Boogeyman" debuted on top with $19M.
Author: Gitesh Pandya, www.BoxOfficeGuru.com
As the Chicago Bears and the Indianapolis Colts get ready to rumble at the Super Bowl on Sunday, Hollywood goes into counterprogramming mode and targets female moviegoers with a pair of new releases.
Those looking for big names will get to laugh with the new comedy "Because I Said So" while those in the mood for a scare get the haunted house flick "The Messengers." Overall, it should be a low scoring game at North American multiplexes this weekend.
Diane Keaton leaves behind the men and anchors her own comedy in "Because I Said So" playing an overbearing mother trying to find the right man for her youngest daughter. Directed by Michael Lehmann ("Heathers," "40 Days and 40 Nights"), the PG-13 film boasts some added girlpower in the cast with Mandy Moore, Piper Perabo, and Lauren Graham playing the daughters. The Universal release will undoubtedly skew heavily female and heavily Caucasian, but the acting ensemble could lead to a broad age range with mature women drawn in by Keaton's motherly problems and young women connecting with the sisters. Aside from Mother's Day weekend, the Super Bowl frame could indeed be the best time to launch a film like this as male interest will be low.
In a world where Meryl Streep can open "The Devil Wears Prada" to $27.5M, Jane Fonda can drive "Monster-in-Law" to a $23.1M debut, and Helen Mirren keeps bringing in audiences month after month with "The Queen," there certainly is box office gold with Hollywood's elder stateswomen. Whether Keaton can join the ranks with this particular vehicle might be a different story. The studio has been pushing "Because" with great energy, but poor reviews could prompt many to just wait for the DVD. Starpower should help drive women of different ages to the box office and away from football and in a weak marketplace, that may be enough to reach the top spot. Opening in 2,526 theaters, "Because I Said So" might debut with around $14M.

Diane Keaton in "Because I Said So."
Also opening on Friday is "The Messengers," the fourth horror film in as many weeks to hit multiplexes. The PG-13 film directed by the Hong Kong-born Pang brothers tells the story of a family that moves into a run-down old house only to find creepy forces at play. Audiences have rejected every fright flick Hollywood has offered since October and "The Messengers" does not seem to bring anything new and exciting to the table to change things. Teens and young adults seem to be the core audience and with the big game in Miami commanding a lot of attention from the boys, Sony is hoping that teenage girls will be up for a scare. Marketing has been textbook and identical to every other horror pic. The starpower battle will be lost against "Because" so this flick will have to cater to those young ladies who do not want to be reminded of how meddlesome mothers can be. "The Messengers" opens in 2,528 theaters and could scare up around $12M for the weekend.

Kristen Stewart gets a message in "The Messengers."
Among holdovers, the spoof comedy "Epic Movie" may have won last weekend's box office derby beating fellow freshman "Smokin' Aces," but the R-rated action pic has taken over at number one each day during the mid-week period as "Epic" fans have gone back to class. The Fox comedy should see the larger drop as word-of-mouth will be nonexistent given its pathetic 3% score on RottenTomatoes.com which makes it the odds-on favorite so far for next year's Razzie Awards. A 50% fall would leave "Epic Movie" with about $9M and a ten-day cume of $30M.
"Smokin' Aces" has held up better during the week and newcomers won't threaten its audience of young men that much. A 45% drop would give the Universal release around $8M for the weekend and a total of $27M after ten days.
The blockbuster "Night at the Museum" will enjoy yet another weekend when no kid movies enter the marketplace. That should lead to a small drop, possibly 25%, giving the Ben Stiller pic roughly $7M for the frame pushing the cume to an amazing $225M.
LAST YEAR: Thrills ruled the box office as the scary pic "When a Stranger Calls" opened at number one with a strong $21.6M to easily lead the frame. Sony found its way to $47.9M. Fox's "Big Momma's House 2" dropped a notch to second with $13.6M in its second weekend while the kidpic "Nanny McPhee" finished in third with $9.8M. "Brokeback Mountain" climbed to the highest position of its entire run coming in fourth place with $6M. Rounding out the top five was the animated hit "Hoodwinked" with $5.3M. Focus opened its new cross-cultural romantic comedy "Something New" in seventh place with a mild $4.9M on its way to only $11.5M.
Author: Gitesh Pandya, www.BoxOfficeGuru.com