(Photo by Lionsgate/ courtesy Everett Collection)
All Saw Movies, Ranked By Tomatometer 
Saw came, Saw conquered, Saw…stuck around for a lot longer people were expecting. The franchise that popularized the torturous trend in mid-2000s horror arguably peaked early with critics: The original 2004 movie is half-appreciated for hardening the genre and for its infamous twist ending, and half-detested for its empty obsession with gristle, gore, and guts. But audiences lapped up the visceral thrills, and after the first sequel ramped up the pain and plot twists to box office highs, a franchise was born.
With part III, the story went full Search for Spock and pulled off the Saw equivalent of blowing up the Enterprise: It killed off its main malevolent villain, Jigsaw. But ol' Jiggy is nothing if not meticulous, and was able to continue his warped games of moral vengeance from beyond the grave (not to mention with continuing appearances from fan-favorite Tobin Bell) for several more sequels. But by the seventh Saw, the mythology had become too complicated and the grosses (the money kind) were trending downwards; Saw 3D was ordered to cram several movies' worth of plot into one whip-lashing finale.
After seven years, the series returned in 2017 with Jigsaw, which enjoyed a critical response that was about as sparkling as could be expected based on previous encounters. But the box office appeared encouraging enough to continue on for a ninth entry. Spiral: From the Book of Saw, a standalone entry starring Chris Rock and Samuel L. Jackson, is releasing after a yearlong delay caused by COVID. Before we see where Spiral places, we're ranking all Saw movies by Tomatometer!
#9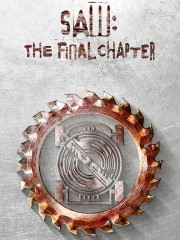 Critics Consensus:
Sloppily filmed, poorly acted, and illogically plotted,
Saw 3D
leaves viewers trapped in the most lackluster installment of the series.
Synopsis:
As a fierce battle rages over Jigsaw's (Tobin Bell) terrible legacy, survivors seek support from a fellow survivor and self-help...
[More]
#8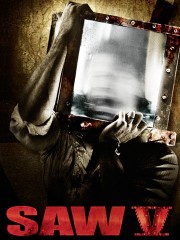 Critics Consensus:
If its plot were as interesting as its torture devices, or its violence less painful than its performances, perhaps
Saw V
might not feel like it was running on fumes.
Synopsis:
As the apparently last disciple and heir apparent of Jigsaw, Hoffman (Costas Mandylor) goes on the hunt to protect his...
[More]
#7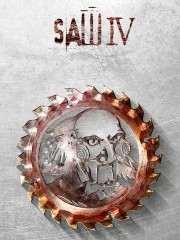 Critics Consensus:
Saw IV
is more disturbing than compelling, with material already seen in the prior installments.
Synopsis:
During the autopsy of serial killer Jigsaw (Tobin Bell), a cassette tape is discovered in his stomach in which he...
[More]
#6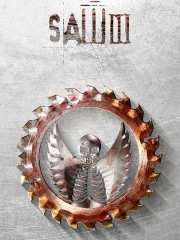 Critics Consensus:
Saw III
does little beyond repeating its predecessor's tropes on a gorier level.
Synopsis:
Dr. Lynn Denlon (Bahar Soomekh) becomes a pawn in the Jigsaw Killer's (Tobin Bell) latest gory game. Kidnapped and taken...
[More]
#5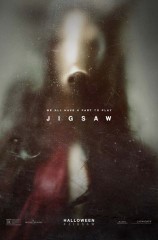 Critics Consensus:
Jigsaw
definitely won't win many converts to the
Saw
franchise, but for longtime fans, it should prove a respectably revolting -- if rarely scary -- diversion.
Synopsis:
After a series of murders bearing all the markings of the Jigsaw killer, law enforcement officials find themselves chasing the...
[More]
#4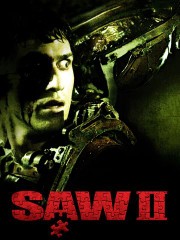 Critics Consensus:
Saw II is likely to please the gore-happy fans of the original, though it may be too gruesome for those not familiar with first film's premise.
Synopsis:
On the hunt for the twisted vigilante and serial killer Jigsaw (Tobin Bell), Detective Eric Matthews (Donnie Wahlberg) and his...
[More]
#3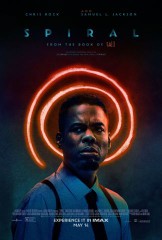 Critics Consensus:
Spiral: From the Book of Saw
suggests an interesting new direction for the
Saw
franchise, even if the gory sum is rather less than its parts.
Synopsis:
A criminal mastermind unleashes a twisted form of justice in Spiral, the terrifying new chapter from the book of Saw....
[More]
#2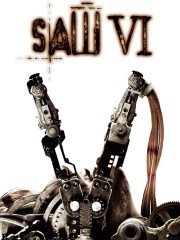 Critics Consensus:
It won't earn the franchise many new fans, but
Saw VI
is a surprising step up for what has become an intricately grisly annual tradition.
Synopsis:
With Jigsaw (Tobin Bell) still directing events from beyond the grave, Hoffman (Costas Mandylor) emerges as the heir to the...
[More]
#1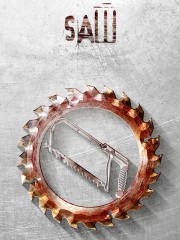 Critics Consensus:
Saw
ensnares audiences with a deceptively clever plot and a myriad of memorable, nasty set pieces, but its lofty ambitions are undercut by a nihilistic streak that feels more mean than profound.
Synopsis:
Photographer Adam Stanheight (Leigh Whannell) and oncologist Lawrence Gordon (Cary Elwes) regain consciousness while chained to pipes at either end...
[More]
Horror has a way of making an unlit hallway look like a trek through hell, inducing heart attacks though jumping cats, and transforming everyday tools like chainsaws and double-barrel shotguns into instruments of doom. The marketing and posters for Us suggests that Jordan Peele's new horror flick will do for golden scissors what Get Out did for tea cups, which also happens to be one of selections for the 25 most iconic props from horror movie history! Read on to get your fill of creaky carriages, demonic dolls, and bloody blades.
---
(Photo by Lionsgate)
When Saw burst onto the scene in 2004, it introduced audiences to a monologuing killer named Jigsaw who enjoyed games, puppets on tricycles, and puzzle pieces made of skin. James Wan and Leigh Whannell's (Insidious) $1.5 million budgeted film became an instant success, and it developed into an incredibly complicated franchise (the timeline is bonkers) that featured nonlinear timelines, bloody traps, and one crucial hacksaw.
What sets the Saw franchise apart from other horror mainstays is that it has the lowest Tomatometer average of any franchise with at least seven theatrically released entries. Its 26% Tomatometer average beats out other franchises like Friday the 13th (29.41%), Halloween (33.7%), and A Nightmare on Elm Street (54.5%) for the bottom spot. That said, the series has pulled in a massive $500 million domestically, and the average audience score sits at 60%, which puts it ahead of all the aforementioned major franchises and gives it the fourth highest audience score average behind the Evil Dead (80.75%), Hannibal Lecter (80%), and Night of the Living Dead (79.1%) franchises.
That may all change this weekend, though, because there's a new Saw film opening, and it's directed by Michael and Peter Spierig, the brotherly duo behind Predestination and Daybreakers. What sticks out in the trailer for Jigsaw is the amount of carnage actually related to saws, which looks like it's been cranked up to 11, because the franchise in general hasn't actually featured a lot of, well, sawing. In fact, after the first film, saws played a largely ancillary role in the series.
Nevertheless, we did a little research, and it turns out the style and amount of saw action can actually factor into how good a Saw movie might be. Here's what we found:
---
Saw Films in Which Something Is Sawed Off Completely
(Photo by Lionsgate)
Tomatometer Average: 48%
Audience Score Average: 84%
Only the first Saw film features a body part being completely severed. A little odd for a series titled Saw that features 52 deaths, to be sure, but it's probably fair to say there was no topping that first dismemberment, as far as narrative impact. The scene is arguably the high point of the series, and it serves as a reminder of the patience and planning that director James Wan and writer Leigh Whannell dedicated to the film. What sets Saw apart from the six sequels that followed is that Wan and Whannell, who didn't direct any of the follow-ups, thought they were making a thriller in the vein of Seven. For better or worse, the marketing department latched onto the iconic torture element, and the rest is history.
---
Saw Films with Sawing/Sawing Attempts That Don't Result in Death
Tomatometer Average:  32.3%
Audience Score Average: 64.6%
Saw, Saw V, and Saw VI feature instances of people surviving ordeals with saws. Saw (48%) and Saw VI (37%) also happen to have the highest Tomatometer scores of the series, while Saw VI is a weird outlier, because its 38% score isn't actually that bad, compared to its peers. Sixth installments rarely do very well with critics, and as far as the horror genre is concerned, only 1986's Jason Lives (52%) and 2013's Curse of Chucky (82%) can boast better scores.
---
Saw Films Featuring the Hacksaw from the First Film
Tomatometer Average : 30.25%
Audience Score Average: 64%
The hacksaw from the first film gets a lot of mileage in the series. It pops up in Saw, Saw II, Saw III, and Saw 3D. Throughout the four films, it was used to saw off a foot, slit a throat, and be reunited with the guy who used the saw to cut off his own foot. The saw is proof of the series' ability to intertwine its narrative and tie everything together via a very intricate timeline.
---
Saw Films in Which a Saw Kills Somebody
Tomatometer Average: 24.3%
Audience Score Average: 50.5%
Saws are surprisingly non-lethal in the Saw films. In fact, only three people are actually killed by saws.
Xavier – Saw II – Throat cut by hacksaw from the first film
Jigsaw – Saw III – Throat slit by a power saw
Dina – Saw 3D – Gutted by a buzzsaw in 3D
There is some humor and poetry in Jigsaw's death, but it arguably would have packed a bigger punch if it had come by way of one of his own traps.
---
Saw Films in Which a Saw Is Used on Jigsaw
Tomatometer Average: 22.5%
Audience Score Average: 64%
John Kramer, a.k.a. Jigsaw, was the glue that held the films together, and after his aforementioned murder (by saw) in the third installment, the audience was greeted by his autopsy in the early scenes of Saw IV. Sure, he's already dead in the latter instance, but did the coroners use a saw on him? They sure did.
---
The Saw franchise is a perhaps surprisingly successful example of the prototypical contemporary horror franchise. Critics have hated it while audiences consider it Fresh, and the films have made an insane amount of money on tiny budgets.
Throughout it all, though, the presence of its titular weapon ties everything together rather nicely. The same hacksaw bookends the first seven installments, and if John Kramer were still around, he'd surely be pleased by the longevity of his purchase. We'll just have to wait and see if it makes an appearance in Jigsaw.
Jigsaw is back in theaters this Friday, bringing back memories of the bygone era between 2004 and 2010 (the release years of the first and last Saw movies) when every horror movie released seemed to fall under the guise of 'torture porn.' They involved inflicting the most amount of pain in the slowest way possible, where dark fates could lead to death, or something worse: living on, literally broken in body and mind. Relive the pain with 24 best and worst (mostly worst) torture porn movies pieced and sorted by Tomatometer!
We here at RT went deep into the vault of horror franchises to tally up the victims of some of film and TV's most deadly psycho killers. Take a peek at the results — if you dare!
---
Norman Bates  – Psycho
(1960)
96%
Haunting Grounds: Bates Motel
Estimated Body Count: 20
Has there ever been a cinematic slasher more pitiable than Norman Bates? The poor guy is practically at war with himself, and his mom nags him from beyond the grave. Heck, every time he makes friends, they seem to end up dead. If Psycho exerted a profound influence on the slasher genre (and onscreen violence in general), it wasn't because Norman was a particularly prolific killer. Alfred Hitchcock's original (and the sequels) depicted a man in the clutches of inner torment and madness that was so gripping and scary that it didn't need buckets of blood (or, in one memorable case, chocolate syrup) to be deeply unsettling.  Nine deaths are attributed to Norman Bates (Freddie Highmore) on the five-season AMC prequel TV series Bates Motel. But, really, who can say for sure?
---
Haunting Grounds: The Jeepers Creepers series
Estimated Body Count: 20
When Harry Warren and Johnny Mercer wrote "Jeepers Creepers" in the late 1930s, they surely never guessed their snappy little pop ditty would go on to provide the theme song for a murderous winged creature who possesses a bee- and dog-like ability to smell fear, and who can regenerate body parts by ingesting those of his victims. And that's not all — the Creeper can also overcome overwhelmingly negative reviews, too! Although critics kept 2001's Jeepers Creepers from a Fresh certification, the Creeper was back just two years later with a sequel, and there was even talk of a third installment. Not bad for a bad guy who's limited to a single 23-day feeding frenzy every 23 years, right?
---
THE THING – The Thing
(1982)
82%
Haunting Grounds: The Thing from Another World, The Thing, The Thing
Estimated Body Count: 20
Human beings have long wondered what otherworldy monstrosities might be lurking out in the far reaches of space, which helps to explain the enduring appeal of John W. Campbell's 1938 short story, Who Goes There? It's the tale of an Antarctic research team that unwittingly rescues a malevolent alien from an icy grave. The creature repays the favor by forcibly (and messily) assimilating every living being within reach, including 20 unlucky scientists and a handful of dogs. Campbell's monster — referred to as the Thing — has provided rich fodder for filmmakers over the decades, inspiring 1951's The Thing from Another World, John Carpenter's 1982 cult classic The Thing, and, most recently, the 2011 prequel/reboot of the same name.
---
JAWS – Jaws
(1975)
98%
Haunting Grounds: The Jaws series
Estimated Body Count: ~21, if you count the whale in Jaws 2
Most of the slashers on our list are bona fide film icons, but few of them can boast of having changed the entire industry the way Peter Benchley's great white shark did: Before Jaws' 1975 debut, studios actually held their big films out of the summer market, believing the vacation months to be a commercial graveyard. Almost $500 million (and lots of bloody ocean water) later, a franchise was born — and although the third and fourth installments aren't good for much besides unintentional humor, the original remains a certified classic with a 98 percent Tomatometer rating. Granted, the kill count here takes into consideration the havoc wreaked by multiple great whites over the course of the franchise, but it merely illustrates what Benchley already knew: the ocean is scary enough even without a gigantic bloodthirsty shark chasing you around, so tossing one in the mix just ups the ante.
---
Haunting Grounds: The Texas Chainsaw Massacre series
Estimated Body Count: 30
The twisted true-life tale of grave robber Ed Gein has inspired many notable cinematic grotesques, from Norman Bates in Psycho to Buffalo Bill in The Silence of the Lambs. However, Tobe Hooper may have done the most to immortalize Gein in the annals of perverse pop culture by emphasizing his habit of making clothing out of human flesh. The Texas Chain Saw Massacre introduced Leatherface, a developmentally disabled fellow under the control of his cannibalistic family. Though he started out as a pretty timid guy who was as afraid of visitors as they were of him, Leatherface came out of his shell in the sequels and reboots, making up for lost time in liberally employing his Poulan 306A.
---
PINHEAD – Hellraiser
(1987)
72%
Haunting Grounds: The Hellraiser series
Estimated Body Count: 35
By the late 1980s, the slasher genre was starting to feel a little stale — and then along came Pinhead, the sadomasochistic leader of the extradimensional pack of hooligans known as the Cenobites. The spike-headed hook fetishist wasn't featured heavily in 1987's Hellraiser, but Pinhead's combination of creepy appearance, selective taste for victims, and clear fondness for gruesome torture stole the movie; throughout the eight-film series (four of which were released straight to DVD), Pinhead has remained the only constant, and for good reason: although his body count may be relatively low, no one else can match his prowess with a sharp, well-placed hook.
---
Haunting Grounds: The Child's Play series
Estimated Body Count: ~38
Chucky may have devolved into a pint-sized Tony Clifton at this point, but the original Child's Play was a superior genre piece — creepy, suspenseful, and blessed with an insidious sense of humor. Child's Play riffed on the idea of innocence gone horribly wrong, with a quasi-Cabbage Patch Kid embodied by a vicious serial killer thanks to a voodoo ritual. Subsequent sequels — the most recent of which, Curse of Chucky, just recently made its way onto home video — have delivered more camp than scares, but Chucky's left a trail of more than 35 corpses in his wake — and probably didn't enamor himself to Teddy Ruxpin.
---
Haunting Grounds: The Nightmare on Elm Street series
Estimated Body Count: ~39
Arguably the most recognizable movie monster of the 1980s, Freddy Krueger may not be able to compete with other horror icons when it comes to killing in bulk. But the dermatologically-challenged Elm Street resident certainly wins points for style; in addition to his expert use of claw-tipped leather gloves, Freddy is adept at shape-shifting, strangulation, and generating geysers of blood from the bodies of future heartthrobs. Even accounting for the various forms Freddy has taken over the years in his efforts to turn the sweetest dreams dark and bloody, we've got his kill count somewhere in the vicinity of 39. That might be fewer than one might expect, but Mr. Krueger is an artiste who chooses his victims very specifically.
---
Haunting Grounds: The Final Destination series
Estimated Body Count: 39
Remember the old margarine commercials that said you can't fool Mother Nature? Well, according to the Final Destination series, you can't cheat Fate, either. It's often said that revenge is a dish best served cold — but for the unseen hand of Fate, it tastes even better when garnished with a series of incredibly brutal (and, it must be said, very morbidly entertaining) booby traps. The series' unseen antagonist has dispatched 39 victims, using everything from the mundane (death by falling brick) to the cleverly rewind-worthy (shower cord strangulation, ladder through the eye, death by falling cherry picker). By the time we surpassed The Final Destination and got Final Destination 5, the series was clearly aware of its silly appeal, and each creatively choreographed death was equally as hilarious as it was cringeworthy.
---
GHOSTFACE – Scream
(1996)
79%
Haunting Grounds: The Scream franchise, Scream (TV series)
Estimated Body Count: 49
One of the rare slasher antagonists who's a killer by committee, the Scream series' Ghostface is played by a revolving door of mask-donning, knife-wielding psychopaths. Their motives are different (peer pressure, revenge, etc.), but the results are the same, no matter who wears the Edward Munch-inspired getup: teenagers will turn up dead, following the conventions of horror movies. And, as with other horror franchises, the body count increases with each sequel. Adding to the mayhem was the first season of MTV's Scream, which aired this summer. All in all, this council of killers is responsible for at least 49 slayings.
---
LEPRECHAUN – Leprechaun
(1993)
27%
Haunting Grounds: The Leprechaun series
Estimated Body Count: 50
The Leprechaun series is the embodiment of the finest that Irish culture and letters has to offer, easily surpassing the works of James Joyce and Oscar Wilde. The titular antihero is murderously committed to acquiring a pot o' gold, an undertaking that prompts travel to such exotic locales as Las Vegas, Compton, and outer space. Despite his diminutive stature, the Leprechaun's super-sharp claws and teeth have helped him tally 50 onscreen fatalities, including a very young Jennifer Aniston, who made her big screen debut in the first film.
---
JIGSAW – Saw
(2004)
51%
Haunting Grounds: The Saw series
Estimated Body Count: 60
John Kramer was first christened "Jigsaw" by detectives who discovered the serial killer's calling card was a puzzle piece-shaped hunk of flesh carved from the corpses of his victims. The name stuck as the cops closed in on Kramer and realized his elaborate, irony-laden traps were designed to punish those he deemed guilty of criminal acts or taking life for granted (he must have been a fan of Se7en). More characters and plot twists (Jigsaw doesn't work alone! Something about cancer!) were introduced as the series wore on, and Saw evolved into a labyrinthine annual soap opera drenched in blood and agony. A Grand Guignol for our times.
---
Haunting Grounds: Manhunter, The Silence of the Lambs, Red Dragon, Hannibal, Hannibal Rising, Hannibal (TV)
Estimated Body Count: 98
Before 1991, you may not have even known what fava beans were — but after Anthony Hopkins' first appearance as Doctor Hannibal "The Cannibal" Lecter in The Silence of the Lambs, nobody ever thought of them the same way again. Like Jason Voorhees, Lecter doesn't appear in much of the famous reboot — he's only in a little over 15 minutes of Lambs — but it was the first time we actually witnessed the good doctor rack up a few kills on screen (both Manhunter and its remake Red Dragon only imply Lecter's murdered some folks), and audiences had a clear, um, appetite for the flesh-craving serial killer's brand of mayhem: he's gone on to appear in a number of other books and movies. Although we just saw the end of Hannibal's three-season run on NBC, series creator Bryan Fuller insists we haven't seen the last of Lecter just yet.
---
MICHAEL MYERS – Halloween
(1978)
96%

Haunting Grounds: The Halloween series, minus Season of the Witch
Estimated Body Count: ~107
The best-known escapee of Smith's Grove Sanitarium, Michael Myers has never been a big fan of babysitters, nor is he particularly fleet of foot. He digs Blue Oyster Cult, and makes special use of Star Trek paraphernalia and kitchen cutlery. Since the release of John Carpenter's landmark Halloween, Myers' legend has been told in a number of sequels, and if his reasons for killing are obscure, he's still coldly efficient at the task; he's racked up a whopping 100-plus notches on his belt.
---

Haunting Grounds: The Invisible Man (1933)
Estimated Body Count: 123
We were shocked (shocked!) to discover that killers with high body counts could even be found in Old Hollywood fare. Based on the H.G. Wells 1897 novel, James Whale's pre-code horror film featured Claude Rains (Casablanca) in his American film debut as the titular villain, also known as Dr. Jack Griffin. Hiding away in a snowy village, Griffin experiments on himself while working on a drug called "monocane," which he believes is the secret to invisibility. Although he does succeed in turning himself invisible, he also becomes a crazed murderer. Killing those who get in his way, and a train full of people just for kicks, Griffin eventually causes the death of 123 people – including himself.
---
Haunting Grounds: The Friday the 13th series
Estimated Body Count: 146
Rocking facial protection that would do Jacques Plante proud, Jason Voorhees terrorized Camp Crystal Lake with cold precision (and an ability to cheat death that Rasputin would envy) in Friday the 13th. Occasionally, he breaks out of the bucolic confines of the countryside to wreak havoc in the big city (Part VIII: Jason Takes Manhattan), Hades (Jason Goes to Hell: The Final Friday), and the future (Jason X). According to our research, Jason has put a whopping 146 unfortunate souls on ice. Pretty impressive for a cat who drowned in 1958.
---
En español: Read this article in Spanish at Tomatazos.com.
A nanny is shocked to learn that her new employers' son is actually a living doll in this Friday's The Boy, inspiring this week's 24 Frames gallery of the creepiest dolls from film and TV history!
The most successful horror franchises tend to feature protagonists audiences can root for — heroes that viewers hope will beat the odds and emerge from their respective situations victorious and, well, alive. With that in mind, we here at RT decided to look back at some of cinema's most stubborn survivors, those characters that somehow managed to avoid being offed in multiple horror movies.
Needless to say, you may want to avoid what follows below if you're allergic to spoilers. Without further ado, here are our choices for the Horror Movie Survivor Hall of Fame!
---
Ellen Ripley
Survived: The Alien Franchise
You can't keep a good woman down. Case in point: Ellen Ripley. Even if she only survived two-and-three-quarters of the first three Alien films, the DNA in her blood cells was enough to create a pretty killer replica (which gives us all hope for future Chuck Norris clones, but we digress).
Ripley could have gone the way of Dr. Frank Poole a whole bunch of times throughout the series. As the only survivor of the Nostromo (not counting Jones the cat), she still could have been torn to shreds when the alien hid on her shuttle. In Aliens, Ripley and a few of her compatriots survived a tough battle with the Alien Queen aboard the Sulaco. Even a universe-saving suicide in Alien 3 barely slows Ripley down — the follow-up isn't called Alien Resurrection for nothing. How does she do it? Our guess is those decades-long stasis naps do a body good.
---
Ash Williams
Survived: The Evil Dead Franchise
You can possess him with a few demons. You can chop off his hand. Hell, you can even send him back through time. But the one thing you cannot do to Ashley "Ash" Williams: keep him down for good.The same can't be said of Ash's friends, who, in the first two Evil Deads offer up a survival rate of exactly zero. Ash is actually supposed to have died in the final frames of The Evil Dead, but the sequel retcons the whole thing, causing him to re-endure a gory getaway in the forest cabin. In the process, he loses his hand, but hey, chainsaw hand as replacement.
In the final Evil Dead, Army of Darkness, Ash is sent to 1300 AD. His only way to get back to the present time and his job at S-Mart: Going through a horde of the undead (led by an Ash clone) to retrieve the Necronomicon, the book of the dead. Groovy.
---
 Dr. Frankenstein
Survived: The Frankenstein Series by Hammer Films
Some folks just don't know when to quit. You'd think that Baron Victor von Frankenstein would reconsider his diabolical experiments in reanimation after nearly getting his dome lopped off in The Curse of Frankenstein, but no; this guy's got a one-track mind. Unlike the Frankenstein of Mary Shelley and the Universal movies, our man Vic (played with eyebrow-raised relish by Peter Cushing) doesn't evolve from hubristic to guilt-ridden — he's pretty much a murderous mad scientist from minute one. After surviving the guillotine in The Curse of Frankenstein, the Baron continued his artificial life experiments in a bunch of Hammer films (either five or six, depending on whether you count the Cushing-free The Horror of Frankenstein as part of the cannon — many don't). It's pretty amazing that Frankenstein can perpetually stay one step ahead of death, given that angry townspeople, public officials, and even his own stitched-up creations are always trying to kill him.
---
Tommy Jarvis
Survived: Friday the 13th: The Final Chapter, Friday the 13th, Part V – A New Beginning, Friday the 13th, Part VI – Jason Lives
The Friday the 13th series only had two protagonists who would carry themselves into sequels. The first was the original camp survivor who would be unceremoniously offed in Part II's opening sequence. The other: Tommy Jarvis. He first appeared in arguably the series' best installment, Friday the 13th: The Final Chapter, as a young boy vacationing with his single mother and sister. With a penchant for masks, he and his sister succeed in confusing Jason, before Tommy is taken over by madness and hacks poor ol' Jason Voorhees to death. The ambigious final shot of The Final Chapter suggests he has taken on an evil spirit.
In the godawful sequel, A New Beginning, Tommy is a taciturn mental patient, drifting in and out of institutions. As copycat murders begin around him, he suspects that his psychosis is taking over under the cover of night. Turns out the killer was just a disgruntled paramedic. In his final appearance, Jason Lives, Tommy attempts to tear Jason's corpse asunder, but a steel pipe left in his heart attracts a bolt of lightning and Jason is resurrected. Ultimately, Tommy lures him back to the lake and to a watery grave. But we all know how long the dead stay dead in horror movies, don't we?
---
Laurie Strode
Survived: Halloween, Halloween II, Halloween H20, Halloween (2007)
It's no wonder that Laurie Strode takes a breather every couple of Halloween installments; neither sleep nor time nor even a franchise reboot can rid her of Michael Myers. In the original Halloween, Laurie (Jamie Lee Curtis) survived the babysitting gig from hell, successfully keeping Michael Myers at bay (though he killed a couple of her friends). In Halloween II, she learned why she'd been stalked — it turned out that she was a blood relative of the knife-wielding psycho.
Laurie lay low for the next four Halloweens, but reemerged in Halloween H2O; she had faked her own death and changed her name, but she couldn't stay hidden from her brother forever. Unfortunately, Myers finally got the best of Laurie in Halloween: Resurrection. Rob Zombie's 2007 franchise reboot began at the beginning of the Laurie Strode story, with Scout Taylor-Compton stepping into the role; whether this incarnation of Laurie Strode shows the same survival instinct as the first remains to be seen.
---
Dr. Loomis
Survived: The Halloween Franchise
Most psychology PhDs don't receive gun training in school, tranquilizer or otherwise. Not sure about cursed zombie entrapment (that could be covered during mandatory intern hours), but Dr. Samuel James Loomis is somehow capable of all these things. At one point in Halloween 4, he agilely escaped death by diving behind some convenient barrels while his unkillable former patient took out a gas tank with a truck, causing a near-fatal explosion.
Dr. Loomis' constant attempts at shooting Michael Myers really only impeded the guy's momentum. It only took the first two films for Loomis to realize that bullets just wouldn't work. At the end of II, he decided to be the martyr and blow both Michael and himself up using a combo of oxygen and ether.
Oh wait… but they both survive — somehow. Maybe Loomis got the explosive recipe wrong. But that's great because then we got him for four more films! In those films we saw him use Michael's female prey as bait to lure him into a trap consisting of a metal net, a tranquilizer gun, and his fists. But it was when he used his shrink skills to reason with the monster that we thought, "Oh yeah, that's what he was trained to do."
---
Kirsty Cotton
Survived: The Hellraiser Franchise
Puzzle boxes were all the rage in the 1980s. Of course, when Kirsty Cotton played with one, she suffered the consequences: the opening of another realm filled with sado-masochistic Cenobytes led by none other than Pinhead himself. Pinhead's posse included Butterball, Chatterer, and the Female. After attacks from a deceptive dead-skin-wearing uncle, a group of deal-reneging "explorers" from another realm, and a stepmother hell-bent on devouring her boyfriend, Kirsty even withstood a trip to the Cenobyte realm. In Hellraiser III, she existed only through old interview footage, but she returned in Hellseeker with some gruesome tricks up her sleeve.
Being orphaned could inspire one to focus on new hobbies and interests, like mastering such a puzzle box, incidentally called the "Lament Configuration." That, and a propensity for turning the tables on your loved ones, could be all you need to survive when confronted by violent unearthly beings that thrive on the pleasures of pain.
---
Nancy Thompson
Survived: A Nightmare on Elm Street, Wes Craven's New Nightmare
How exactly does one defeat a nemesis who manifests himself in the dream world and makes nightmares come true? Nancy Thompson seemed to have figured out the trick, but not before notorious burn victim Freddy Krueger dispatched a good number of her friends and family in gruesome ways.
After Freddy skewered her BFFs and effectively turned her boyfriend into a bloody geyser in the original Nightmare on Elm Street, Nancy somehow managed to escape, only to meet her end in Part 3: Dream Warriors. But here's the kicker: Freddy actually came after the actress who played Nancy, Heather Langenkamp, in Wes Craven's [very meta] New Nightmare, in which he also terrorized director Craven himself and the man who portrayed him in the movies, Robert Englund. Whoa… And maybe, you might think, a name change would help protect poor Nancy, but Freddy's too smart for that.
---
Jill Tuck
Survived: Saw III through Saw 3D
Throughout all the twists and turns of the Saw franchise, one woman emerged as the series' unlikely hero (seriously, the bad guys got waaay more screen time than the goodies): Jill Tuck, the ex-wife of serial killer Jigsaw. Jill was a rehabilitation clinic director who suffered a miscarriage after an assault from a junkie, prompting Jigsaw's descent into madness.
Despite the Saw series' brutally high body count, Jill survived five filmed appearances. After Jigsaw's death in Saw III, she received a mysterious box via his will. For a while, her role as either protagonist or antagonist was up in the air, making her the most compelling character outside of Jigsaw himself. Then it was revealed her final role in Jigsaw's twisted blueprint was to "test" his apprentice, crazy corrupt cop Mark Hoffman. Jill almost took him out, but was eventually killed in the final Saw with the infamous reverse bear trap.
---
Cindy Campbell
Survived: The first four Scary Movie movies
A high-school-student-turned-college-student-turned-anchorwoman-turned-professional-boxer-turned-caregiver, Cindy Campbell knows how to throw down and maybe even snap some necks. Her response to a home-attack by Ghostface? What else? Throw a HOUSE PARTY! That would be the safest thing to do, right? But everyone ended up dead. Go figure. Her Matrix-like aerial fighting skills got her through another night, but could she survive a wedgie in Scary Movie 2? Turns out… she could and did!
This one was handy though. Only Cindy Campbell could MacGyver random objects into a tractor, allowing her to crash through the door of a refrigerator she was locked in. Even a UN nude-ray couldn't stop this savvy ingénue. At one point, an alien Command tripod ensnared her with Venus flytraps in a grimy old bathroom, and she was instructed to find the key to free herself and her friend Brenda. The key was located behind her eye, but it wasn't a problem for Cindy. She's got a glass eye (old bar fight injury).
Cindy has survived a lot. She's slick and sagacious. But we're still not sure whether she's still with us, since she sat out Scary Movie 5.
---
Sidney Prescott
Survived: The Scream Franchise
Poor Sidney Prescott. She survived an entire franchise dedicated to her demise, and it really all came down to reasons that were far beyond her control. What's that saying about "the sins of the father" (or, in this case, mother)? Yeah, Sidney sort of represents the epitome of the adage.
Consider this: Sidney's own boyfriend, Billy, played the long con on her and ultimately tried to off her in the first Scream because Sidney's mom broke apart his parents' marriage — yikes. But it got worse: who should come around for revenge in Scream 2 but Billy's mom herself, understandably upset, along with an accomplice who just wanted to be famous for killing Sidney. Scream 3 saw Sidney terrorized by a half brother she never knew she had, upset about being rejected by their mother, and 4's Ghostface Killer turned out to be Sidney's own cousin, itching to get a taste of Sidney's fame. Sidney is safe and sound as of now, of course, but you never know; there might be a great granduncle or a step-niece just rarin' for a go at her.
---
Alice
Survived: The Resident Evil Franchise
At first, it wouldn't appear that the Umbrella Corporation of the Resident Evil films planned very well for a possible outbreak of their zombifying T-virus. In fact, the soldiers sent to Umbrella's secret lab in 2002's Resident Evil spent most of their time simply trying to survive.
But even in the face of this population-decimating epidemic, there was one particular survivor who eventually went on the offensive for the good of all mankind, and her name was Alice. The folks at Umbrella must have spotted her potential, too, because in Apocalypse (2004), they outfitted Alice with some genetic modifications, and in Extinction (2007), they even cloned her in hopes of building a butt-kicking army. She's survived attacks by all kinds of mutations, speedy, strong, and grotesque, but she hasn't fallen yet. Alice and Umbrella both know the whole ordeal is Umbrella's fault, and her quest to bring them to justice continues through to the franchise's sixth installment, which is scheduled to open next year.
Sometimes they come back from the dead…again! And sometimes…they never come back at all. That's what happened to the horror movies in this gallery: they never got the sequel they deserved, so we're dreaming up our own. You're welcome, Hollywood!

[Spoiler alert for the whole gallery!]
---
Set six months after Saw II, Jeff (Angus Macfayden) is bereaved with the
loss of his son, killed by a drunk driver. He's kidnapped and put through a
battery of tests, wandering from room to room like a video game and encountering
people involved with his son's death (the driver, the judge, etc). Will Jeff
forgive these people for their sons and free them from their traps?
Meanwhile, Jigsaw has cancer.[rtimage]MapID=1161949&MapTypeID=2&photo=8&legacy=1[/rtimage]If I had stopped with the first two Saws,
I'd be inclined to agree with the RT commenter who objected to the series being
called torture porn. While the first two are emotionally grueling, they did show
a certain amount of restraint with blood and guts. Saw III, however,
crosses that line into torture porn. And you bet I use the term derogatively.
Gore is a hallmark for a hard-hitting horror series like this, but this is the
first Saw where a lot of it is also pointless. Early on in the movie, we
see a blown-to-bits victim of the classroom trap. The series hasn't been shy
about showing these victims' final minutes, but usually via flashy editing or
fastforwards. Here, we get a real-time flashback of this victim's attempt to
break loose from his chains, strung up like in Hellraiser. It's hard to
look at, but since we already know he's not going to make it, it's also a
frustrating waste of time.
Or what about the grand guignol brain operation on Jigsaw? We see the
scalp get sliced open, the skull drilled (four times!) and sawed, and then a
nice juicy shot of the Jigsaw's malevolent pulsating brain. But where's the
terror? Where's the emotional wringing? These plain shots of gross-out
prosthetics are the very definition of torture porn. And, afterwards, Jigsaw's
still able to remain conscious and lecture people? He's like horror's whiny Jack
Bauer.[rtimage]MapID=1161949&MapTypeID=2&photo=5&legacy=1[/rtimage]I think Saw III is a, pardon the pun, gross overestimation of our
interest in series mythology. Seeing the bathroom from Saw at the end of
Saw II was pretty cool, but going back to that well again in this movie?
Meh. And I actually don't really care about Amanda's transition from hipster of
doom to evil apprentice. Ironically, the more backstory that gets filled in, the
less compelling I find these characters.
And of all the series characters, Jeff has to be the least compelling and
likable. Writer Leigh Whannel and Darren Lynn Bousman make some rather insane
assumptions that Jeff's grief for his son is reason enough for him to be
hesitant in saving the other victims. Yeah, right! What disgusting, malformed
moralizing. Given how much goes down in this installment (Jigsaw, Amanda, and
Detective Kerry, who have been in all three movies, all die), this should've
been one epic movie. It's a pathetic waste that a worm like Jeff gets to deliver
the killing blow to Jigsaw.
Well, whatever. If this weren't a job, I'd have turned this one off.[rtimage]MapID=1161949&MapTypeID=2&photo=6&legacy=1[/rtimage]Body count: 8.
Most inventive trap: I didn't like any of these traps, though the pig
carcass one is sort of funny. How much disposable income does John Kramer have?
Is he CFO of Wayne Industries or something?
Stupid person in a horror movie moment: Every scene with Jeff. Every
scene with the annoying, bad actress doctor. Wait, that's the whole movie.
See Saw schedule:
Day 1 (10/15): (2004)
Day 2 (10/16):
Saw II (2005)
Day 3 (10/19): Saw III (2006)
Day 4 (10/20): Saw IV (2007)
Day 5 (10/21): Saw V (2008)
Day 6 (10/23): Saw VI (2009)
The biggest thrills of the Saw movies are their surprise endings, which seem to keep audiences guessing even more than M. Night Shyamalan's latest creations. That's why the producers of the Saw sequels are starting there and working backwards.
"We just basically locked down the ending about a month ago so it's working off of what happens from there," said Oren Koules. "There's nothing guaranteed. It's really Mark [Burg] and I looking at each other and saying, 'Okay, this story works, let's go.' When it doesn't, we won't go. We'll miss a year, we'll miss two years. It's two things: If we have a story that works and the fans want to see it. It's such a simple equation. Right now we're working on some things on V. There's nothing definitive."
Burg may even have plans to make Saw V and VI at the same time, though coming up with two shocking, surprising scripts for one epic shoot may not be possible (especially now with the WGA in full effect). This plan also hinted at which characters from Saw IV might become the focus of a Saw V.
"It was an idea of ours to try and keep the cast together because it's really difficult with Scott [Patterson] doing a TV series and other people doing other shows that we're going to try to. I'd say it's not out of the question but it's going to be really hard for us to get the screenplay to Saw VI where we want it to be to be able to do it."
If Saw V does go ahead, it looks like Jigsaw will remain a factor. Despite having his head on a morgue scale on the posters for Saw IV, Koules wants actor Tobin Bell back for "as many as he wants."
The boys know that they won't always be making a Saw movie a year. They're prepared to accept their fate when the grosses go down. "I think we'll all know," said Koules. "As of the tracking, as of today and as of everything else right now, we're still rolling. Listen, we're surprised. There's going to be a day we wake up, we don't have a $25 million weekend, we have a $4 million weekend. We're fine. We own the films. We're okay."
Vince Vaughn and Tom Cruise go head to head at the North American box office this weekend with their latest releases. The dodgeball champ goes for holiday laughs with Fred Claus while the top gun offers up a serious political tale in Lions For Lambs. For those looking for a scare, the horror flick P2 also attacks the multiplexes. Add in last weekend's holdover titles and the marketplace should deliver three $20M+ grossers for the first time since mid-July.
Taming down their comedy for a family audience, the Wedding Crashers team of Vince Vaughn and director David Dobkin offer up Christmas cheer with the holiday comedy Fred Claus. The PG-rated pic features the comic actor playing the brother of Santa (Paul Giamatti). Rachel Weisz and Kathy Bates both scored a 'with' credit while Kevin Spacey's agents landed the coveted 'and' credit for their client. Family audiences will make up the bulk of the business but Warner Bros. is hoping to draw teens and young adults with Vaughn's humor.
Reviews have been sour, but these types of holiday films are sold more on the comedy and the marketing. The studio is giving Claus a big jolly push and there are no major live-action options for parents to take their kids to. Bee Movie's second weekend will provide most of the competition, but usually two high-profile star-driven family pics can co-exist at this time of year. Debuting ultrawide in more than 3,400 theaters, Fred Claus may laugh up about $28M this weekend.

Vince Vaughn and some friends in Fred Claus
Studio boss Tom Cruise co-stars with Oscar winners
Robert Redford
and
Meryl Streep
in the new politically-themed drama
Lions For Lambs
from United Artists and MGM. Directed by Redford, the R-rated film examines the U.S. government's involvement in the Middle East through three different stories. Cruise plays a hotshot senator who is interviewed by a veteran journalist, played by Streep. Redford stars as a wise college professor discussing the life with a star student. And in smaller roles,
Derek Luke
and
Michael Peña
are cast as university students determined to join the army to make this a better world.
In a smart move, Lions has downplayed its political storyline involving the Middle East as most others that have gone down that path have crashed and burned at the box office this fall. Audiences have told Hollywood on numerous occasions that they are not interested in paying top dollar for that kind of entertainment. Instead, the film is being positioned as a dramatic thriller with great acting performances almost the same way Cruise's A Few Good Men was marketed 15 years ago. Lions will skew older than most other releases in the marketplace and will face intense competition for adults from American Gangster. Plus bad reviews will have a big impact too since the target audience plays close attention to the opinions of critics. This could very well be Tom Cruise's lowest-grossing film in ages. Landing in 2,200 locations, Lions For Lambs might debut with around $10M.
Lions For Lambs
The horror genre discovers a new location to find fear in – the parking garage! The new suspense thriller
P2
from Summit Entertainment tells of a trapped woman on Christmas Eve who faces a security guard that stalks her. The R-rated pic will appeal to the few who did not get their fill of fright flicks during October. With no starpower and only a moderate push on the marketing side, don't expect big numbers here. Most genre fans will wait for the DVD.
P2
opens in about 2,000 theaters and could debut with around $3M over the weekend.
P2
After a powerhouse debut,
American Gangster
should witness a sizable drop in its second frame. Good word-of-mouth and Oscar buzz will prevent the decline from being too high though. A 45% fall would give the
Ridley Scott
pic roughly $24M for the weekend and a rock solid ten-day cume of $80M. Kidpics usually hold up well in early November so a slim decline for
Bee Movie
could result. Monday's observance of Veterans Day will see many schools close and help give Sunday a boost too. Look for Paramount to see a 30% drop to about $27M for the
Jerry Seinfeld
toon which would raise the total to a healthy $75M after ten days.
LAST YEAR: Moviegoers kept annoying friends with their best Kazakh impressions as Borat tripled its theatercount and remained at number one for the second week with $28.3M for Fox. Disney's The Santa Clause 3 and Paramount's Flushed Away enjoyed sensational holds and stayed put in their spots as well with $16.9M and $16.6M, respectively. Will Ferrell's Stranger Than Fiction bowed in fourth with $13.4M on its way to $40.1M for Sony. Lionsgate rounded out the top five with Saw III with $7M.
Author: Gitesh Pandya, www.BoxOfficeGuru.com
Saw IV
is the fourth Saw film in as many years. After reports that the Saw
franchise would finally take a year off, producer
Mark Burg countered that he's
still aiming for October 2008 to unleash Saw V.
"This is the first time we've actually started developing
story ideas before a movie came out," said Burg. "We have a really good take for
where we want to go with the next one but it's not good enough yet. My goal is
to have another Saw movie next year. However, if the script doesn't come
together, then we won't. We've got a really close idea. We've got two thirds of
a really good idea but I've spent the last weeks, four hours a day, meeting with
the writers to flesh it all out."
Should all go according to plan, co-producer
Oren Koules
wants to take October 2008 to the next level. "I would be surprised if we're not
out for '08," said Koules. "The only argument is I want to play on Halloween day
because 10/31 next year is Friday. They want to go 10/24. It's a big debate.
We're '08 unless something dramatic happens. We have a pretty good story. We're
not there yet but we have a really good story."
Following a sluggish fall season, November kicks off with a bang this weekend with two high profile films both reaching for the number one spot while appealing to vastly different audiences. Paramount and DreamWorks target kids with the animated comedy Bee Movie from Jerry Seinfeld while Universal goes after adult audiences with its crime drama American Gangster which pits Denzel Washington against Russell Crowe. With little overlap in business, the overall North American box office should surge and finally beat out year-ago levels leading to a solid kickoff for the holiday movie season.
A decade after conquering the television world, Jerry Seinfeld aims to take over the land of film with Bee Movie. The PG-rated toon tells the story of a bee that must try to save his world from those nasty humans that take their honey. Also lending vocal talents are Renee Zellweger, Matthew Broderick, John Goodman, Oprah Winfrey, and Chris Rock who snagged the coveted 'and' credit for what amounts to about 60 seconds of dialogue. Timing for the Paramount/DreamWorks release is as good as it gets. Not only is early November a hot time for kids movies to score at the box office but the marketplace has suffered a virtual drought when it comes to family-friendly entertainment this fall with The Game Plan being the only major contender. Parents are dying to take their kids to something else, anything else.
Bee Movie falls into the lucrative category of digitally animated comedies about talking creatures featuring the voice of a popular comedian. Last November's Happy Feet with Robin Williams opened to $41.5M, the previous year's Chicken Little bowed to $40M, and 2004's Shark Tale debuted with $47.6M. Bee has the slick animation and funny situations that kids like but also features humor that adults will enjoy too so it will play to a broad audience. And the millions of Seinfeld fans that have had nothing but DVD box sets every Thanksgiving will finally have some new material they can check out from their favorite comic. Critics have not been very kind but that should not affect the grosses that much. The studio's marketing blitz will be enough to make children demand a trip to the local megaplex. With a highly commercial product, no competition for the family audience, and an ultrawide launch in over 3,500 theaters, Bee Movie could win the box office battle this weekend and gross about $42M.

Jerry Seinfeld's Bee Movie
Boasting a much higher bodycount this weekend is
Ridley Scott
's
American Gangster
starring
Denzel Washington
and
Russell Crowe
which will shoot up some solid numbers from adult audiences. The R-rated drama tells the true story of Harlem drug kingpin Frank Lucas who built up a mammoth empire selling heroin. Crowe plays the detective out to shut him down. Starpower from the three names, all of whom have won or been nominated for Oscars multiple times, will be the driving force at the turnstiles. Universal's $90M+ production also has garnered strong reviews which will help the cause and has been backed by an effective marketing push. The running time of nearly two hours and forty minutes will cut back on the amount of times each auditorium can play the film. Even multiplexes that double-screen the picture will probably run out of seats on Friday and Saturday nights.
Gangster should play out like a Denzel movie more than anything else since his box office track record is the strongest and has more consistency than those of Scott and Crowe. Having scored ten career number one openings to date, Washington has seen his top bow come from last year's Inside Man which debuted to $29M and a $10,275 average. Last fall's organized crime hit The Departed opened to $26.9M and a $8,912 average and makes for a good comparison given its genre, starpower, acclaim, rating, and length. Gangster will attract a larger African American audience than Scorsese's award winner did so an opening north of $30M seems likely. Appeal to men and women will be equally strong. Many adult dramas have struggled at the box office this fall but American Gangster has the firepower to go out there and pull in paying audiences. Plus the weekend's other major offerings will not eat into its customer base by too much. Heading into 3,054 theaters, American Gangster might debut with around $34M this weekend.

Washington and Crowe in American Gangster
After starring in the year's second highest grossing horror film
1408
,
John Cusack
hits the big screen again in the family drama
Martian Child
. The PG-rated film finds the actor playing a writer whose adopted son claims to be from Mars. Parents looking for a movie that they can see with their kids this weekend will be lining up for Jerry and his insect pals so
Child
will face an uphill battle. New Line hopes that there will be room in the marketplace for a live-action pic for kids but even
The Game Plan
in its sixth session will be a force to be reckoned with. Invading over 2,000 theaters,
Martian Child
might take in roughly $6M.

John Cusack in The Martian Child
Following its strong top spot launch, the horror flick
Saw IV
is sure to fall hard on the second weekend. Sophomore drops amounted to 47% for
Saw II
and 56% for
Saw III
and the decline should get even larger for the fourth installment. A 60% plunge would give Lionsgate about $13M for the frame and a ten-day cume of $51M.
Look for a better hold from Steve Carell's dramedy Dan in Real Life. The Buena Vista title enjoyed a solid average and has generated good word-of-mouth. The weekend's new releases may not provide too much competition so a decline of 35% could result. That would put Dan at around $7.5M for a total of $22M after ten days.
LAST YEAR: Crashing into multiplexes on a tidal wave of buzz was the raunchy comedy Borat which only debuted in 837 theaters but scored a potent top spot bow of $26.5M for a sizzling average of $31,607. The Fox blockbuster was the only film in 2006 to hit number one while playing in less than 2,000 venues. Final grosses reached $128.5M domestically and over $260M worldwide. Two new kidpics split the family audience and followed in second and third. Disney's Tim Allen sequel The Santa Clause 3 bowed to $19.5M on its way to $84.5M while Paramount's animated comedy Flushed Away debuted close behind with $18.8M before finishing with $64.5M. Falling to fourth was Saw III with $14.8M for Lionsgate while the Warner Bros. crime thriller The Departed rounded out the top five with $7.7M.
Author: Gitesh Pandya, www.BoxOfficeGuru.com,
Jigsaw's twisted games return for another late-October round of torture fun with Saw IV which should allow the lucrative franchise to claim the biggest horror opening of the year for the second straight time. The R-rated gorefest follows last year's Saw III which bowed to $33.6M this very weekend setting a new debut record for the series. Jigsaw's death in that installment did not stop a fourth flick from being produced since the most popular horror movie villains never truly die anyway. Although III set a new opening weekend record for the Lionsgate series, it did not match Saw II's overall $87M gross and instead finished a bit behind with $80.2M. Still, with small budgets (Saw III was produced for $12M) this cash cow continues to churn out profits and shows no sign of stopping.
The audience for Saw IV is clearly defined and new fans are not likely to be generated. Competition will come primarily from last weekend's number one opener 30 Days of Night which will suffer a sharp fall this weekend. Otherwise, there is not much to distract genre fans on the weekend before the pumpkin holiday. The marketing has been on par with previous films, but as the franchise ages it risks losing fans who may have had enough with three helpings already. Plus this year has seen a wide assortment of horror films crash and burn which has led to some fright fatigue. Another factor could be the World Series which last year only affected Saw III's Friday bow but this year will cut into both Saturday and Sunday business. Many young adults may opt for the torture that the Red Sox are inflicting on the Rockies instead. Saw IV opens on Friday in 3,183 locations and could take in about $29M over three days.
Saw IV
Steve Carell
provides some laughs to those not interested in Halloween horror. Following the relatively disappointing $100.3M gross for his $175M budgeted comedy
Evan Almighty
, the funnyman returns in the dramedy
Dan in Real Life
playing a depressed widower who falls for his brother's girlfriend during a family reunion weekend.
Juliette Binoche
and
Dane Cook
co-star. The PG-13 film is not a full-fledged comedy so it won't attract the entire Carell fan base that has grown rapidly over the years thanks to
The 40-Year-Old Virgin
and the hit sitcom
The Office
. Also Buena Vista is not releasing the film too wide so the numbers will be kept to a manageable level.
Dan
should skew mostly to an adult audience so a cluttered marketplace filled with options for mature moviegoers will be a factor too. A poor title won't help either. Though reviews have been generally positive for this lovable loser tale, a large number of moviegoers might just wait for the DVD on this one.
Dan in Real Life
stumbles into more than 1,700 theaters on Friday and could collect about $9M.

Steve Carell in Dan in Real Life
Last weekend vampires ruled the box office with
30 Days of Night
, but this time a steep fall is guaranteed. Horror pics always drop hard on the second weekend and add in the arrival of
Saw
which will steal away the same audience, and a 55% decline could result. That would give Sony about $7M for the frame and a decent ten-day total of $27M.
Tyler Perry
's hit comedy
Why Did I Get Married?
has little in the way of new competition to deal with which means another good hold is likely. The Lionsgate pic may slide by 40% to around $7M as well and boost its 17-day total to $48M.
30 Days of Night
The Game Plan
has been the fall season's top grosser and Disney once again has no threats opening against it.
The Rock
's durable hit should dip by 30% to roughly $6M for a cume to date of $76M. George Clooney's well-reviewed legal drama
Michael Clayton
will face some competition for adults from Steve Carell this weekend, but a solid hold does seem likely. A 30% drop would put the Warner Bros. title at $4.5M for the session and lift the sum to $28M.
LAST YEAR: Like clockwork, Saw III came in and dominated the pre-Halloween box office with a franchise-best $33.6M debut grossing more than the rest of the top five combined. The Jigsaw pic eroded fast and ended up trailing Saw II's total tally and finished with $80.2M. Holding tight in second place was Martin Scorsese's crime saga The Departed with $9.8M in its fourth assignment and the lowest drop in the top ten. The magician drama The Prestige followed closely in third with $9.6M. The war drama Flags of Our Fathers ranked fourth with $6.3M while the animated hit Open Season placed fifth with $5.9M. Opening to dismal results outside the top ten was the Tim Robbins drama Catch A Fire with only $2M on its way to a horrible $4.3M. Platforming in only seven sites was the ensemble drama Babel which went on to gross $34.3M and win the Golden Globe for Best Picture – Drama.
Author: Gitesh Pandya, www.BoxOfficeGuru.com
If you've got a thirst for cinematic gore that just can't wait to be slaked until October 26, IESB has some good news for you — the first five minutes of Saw IV, recently shown to Comic-Con attendees, have made their way online!
The fourth installment of the franchise, which places Saw II and Saw III director Darren Lynn Bousman alongside series creators James Wan and Leigh Whannell, picks up right where the last one left off. From the synopsis:
Jigsaw and his apprentice Amanda are dead.
Upon the news of Detective Kerry's murder, two seasoned FBI profilers, Agent Strahm (Scott Patterson) and Agent Perez, arrive at the depleted police precinct and help veteran Detective Hoffman (Costas Mandylor) sift through Jigsaw's latest grizzly game of victims and piece together the puzzle. However, when SWAT Commander Rigg, the last officer untouched by Jigsaw (Tobin Bell), is suddenly abducted and thrust into the madman's harrowing game, the officer has but ninety minutes to overcome a series of interconnected traps…or face the deadly consequences.
Rigg's citywide pursuit leaves a wake of dead bodies, and Detective Hoffman and the FBI uncover long hidden clues that lead them back to Jigsaw's ex-wife Jill (Betsy Russell). The genesis of Jigsaw's evil is unveiled, exposing the puppet master's true intentions and the sinister plan for his past, present and future victims.
There's nothing like a little blood and guts to kick off your Friday, so go ahead and click on the link below!
Source: IESB.net