Oscar winner Catherine Zeta-Jones (Chicago) is the latest movie star taking a turn on TV, and the role — as a Colombian drug kingpin in the Lifetime film Cocaine Godmother: The Griselda Blanco Story — finds the actress at her most gritty. Zeta-Jones spoke to Rotten Tomatoes about what attracted her to the role and addressed an interview her husband Michael Douglas gave to Deadline about sexual harassment accusations against him.
Zeta-Jones as Griselda Blanco is the actress like you've never seen her before. She first learned of Blanco in the 2006 documentary Cocaine Cowboys. There were only still photographs of Blanco in the documentary, but interviews with others conveyed her legend.
"She was feared, revered," Zeta-Jones said. "It was fascinating to me that this woman was ruling the roost, running the big boys. She was very powerful in that world. She retained that power for so long when everybody wanted her dead. She dodged life in prison through technical details, and then gets assassinated by her own way of gunning people down with the drive-by."
As Cocaine Godmother shows, Blanco invented the drive-by shooting with her motorcycle assassins. She also developed ways to hide drugs — in women's underwear and shoes and false-bottom suitcases — that fans of gangster movies (and the real DEA) take for granted now.
---
"She was sexy because she was dangerous," Zeta-Jones said. "These men found her sexy because she was dangerous. You don't get more dangerous than a Colombian woman running the show in Miami, the birthplace of the Colombian drug cartels. And the fighting between the Colombians and the Cubans; we're talking about drug dealers against drug dealers, DEA against [cartels]. It was chaos; the Dade Massacre, the drive-bys, the killings, the dismembering. It was like a war zone there, and this was where old people used to go to retire."
Blanco was not only dangerous for her deadly stranglehold on the drug-smuggling business; she also seemed to tempt fate. She named her son "Michael Corleone" (Dagan Nish), and Zeta-Jones' research found she had a dog named Hitler too. Hitler did not make it into the movie.
"So there was a sick sense of humor," Zeta-Jones said. "I'm sure her kids were accessories like a handbag; choose one for each day."
---
Research uncovered one piece of film of Blanco, and Zeta-Jones could tell she was performing for the cameras.
"There was footage of her walking into the church and taking the holy water, talking about her beliefs," Zeta-Jones said. "I went, 'I don't buy it,' but I buy the fact that she had that sociopathic way of convincing herself that it was all OK, convincing herself that it's right and she deserves it."
Cocaine Godmother does not try to justify, sympathize with, or redeem Blanco, nor does Zeta-Jones.
"No, there are no excuses for Griselda," she said. "There's no redeeming quality to Griselda. That's why she's brilliant to play. All those things about Griselda that I detest, I admire her strength of audacity to be able to succeed that long in a man's world. She did the false-bottom cases, the hiding [drugs] in the heels of the shoes, creating mules to do the work — pretty girls, models, anything. She was smart. You've got to applaud her for that, if anything."
---
A frequent visitor to Miami, Blanco's American headquarters, Zeta-Jones often heard the locals talk about Blanco. Now she can call B.S. on a lot of their tall tales, since she's an expert on the subject.
"I go now to Miami, I talk about Griselda Blanco in a car going somewhere (from the airport or something), everyone [says they] knew somebody who knew or worked for Griselda Blanco," Zeta-Jones said. "All of a sudden it's like everyone knew Griselda Blanco. Nobody did. The DEA were trying to track her down for years. She just was so smart. For somebody who never went to school, she could barely read and write, she was able to do that."
---
Douglas and Zeta-Jones usually stay out of each other's performances, but for this one, Douglas knew one personal quality that would be very useful in playing Blanco. He said, "You are at your most terrifying when you do nothing," Zeta-Jones shared.
Their kids concurred.
"My kids tell me that I have a look that I do which I don't know [I'm doing], and that's the serious look," Zeta-Jones said. "They used to call it the Griselda look while I was shooting Griselda. She always had that look. That was so funny that note with Michael because I genuinely didn't know, and he was really serious. He wasn't making a joke of it. I used it in those moments of me going, 'Oh gosh, what am I going to do here with this? There are so many ways I could go. I could go this way, I could go that way. Why don't I just do this? I'm going to scare them with nothing.'"
---
Before Rotten Tomatoes spoke to Zeta-Jones, Douglas gave a interview to Deadline in which he said he "felt the need to get ahead of" sexual harassment accusations by former employee Susan Braudy, a journalist and author,  that have since been published by The Hollywood Reporter.
Douglas' interview was published only days after Zeta-Jones wore black in support of Time's Up at the Golden Globes. In this interview, the actress restated her support of #MeToo and Time's Up and said Douglas' decision to speak had the desired effect.
"It's been very positive, extremely positive," Zeta-Jones said. "Unfortunate that he had to make a statement, but it was essential that he do that. There was no other choice.
"I just want to instill how much we are, and I am, of course, 100 percent behind this movement — it's been a long time coming — and so is my husband," she continued. "My husband has a fantastic track record of creative-women empowerment and [with] women in his business: working with them on screen, producing with them, alongside them. His mother was an actress, I'm an actress — [but] not just actresses, women in general. Us as a family, we really want to say how much we support this movement, absolutely."
Asked if she felt caught between supporting the movement and standing by her family in this situation, Zeta-Jones said she did not.
"My husband doing that preemptive interview with Deadline is supporting the movement," Zeta-Jones said. "It's supporting the truth, and the truth is the movement."
---
The premiere of Cocaine Godmother will be the end of a three-and-a-half-year journey for Zeta-Jones in developing The Griselda Blanco Story. Even though she wrapped filming on July 4, Blanco has stayed with her, she said.
"I'm finding it really hard to let her go," she said. "You would think of all the characters, she'd be an easy one to dump. Take me away from all that pain, take me away from that violence, take me away from that dirty, dark, world. No, it's a real big part of my career working on this and being able to play her. It was just so fulfilling to have the chance."
Zeta-Jones said she expects to feel closure once she shares Griselda Blanco with the world.
"It's all coming to a glorious natural end," she said. "Once it airs, it's out there, and then I can give it away."
Cocaine Godmother: The Griselda Blanco Story airs Saturday, January 20 at 8/7C on Lifetime.
---
Since the big streaming services unleashed their first-of-the-month selections last week, this week's pickings are on the slim-ish side. That said, we've still got some decent television, a few underseen films, and a couple of new choices available to purchase. Read on for the full list.
---
New on Netflix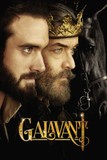 This cheeky musical comedy from ABC takes place in a fantastical medieval world and follows the adventures of a heroic knight as he sets out to rescue and reclaim the love of his life.
Available now on: Netflix

---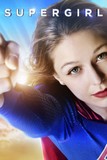 Melissa Benoist stars in CBS' DC Comics series about Superman's young cousin, Kara Zor-El, who slowly comes to terms with her powers while maintaining her everyday identity as an assistant to a media mogul.
Available now on: Netflix

---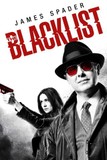 James Spader stars in this NBC drama about a high profile criminal who agrees to help the FBI track down other criminals in exchange for his freedom.
Available now on: Netflix

---
New on Amazon Prime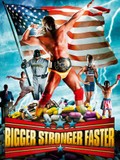 This Certified Fresh documentary takes a personal look at the issue of steroid use in American sports, as director Chris Bell turns the camera on himself and his two brothers.
Available now on: Amazon Prime

---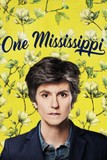 Tig Notaro stars in this comedy based on her own life, about a woman who returns to her hometown after her mother dies and struggles with her own health issues.
Available now on: Amazon Prime

---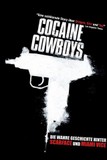 This documentary explores how the cocaine trade transformed the city of Miami into a hotbed of decadence and crime.
Available now on: Amazon Prime

---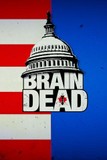 Mary Elizabeth Winstead stars in this CBS political comedy about a woman who discovers that aliens posing as humans have infiltrated the US Congress.
Available now on: Amazon Prime

---
Available to Purchase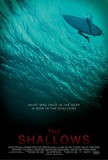 Blake Lively stars in this thriller about a surfer who is terrorized by a great white shark off the coast of an isolated beach.
Available now on: Amazon, FandangoNOW, iTunes

---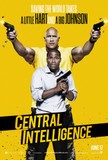 Dwayne Johnson and Kevin Hart star in this comedy about a CIA agent who enlists the help of a former classmate in solving a big case on the eve of their high school reunion.
Available now on: Amazon, FandangoNOW, iTunes

In a stunning development, two studios estimated the exact same opening weekend gross for their new big-budget summer films making for a tie for the number one spot at the North American box office. Sony's 3D kidpic The Smurfs performed well above expectations while Universal's action entry Cowboys & Aliens failed to meet its projected target. Each studio estimated a $36.2M weekend gross including a $10.1M Sunday figure. Once actual Sunday sales are counted on Monday, the true rankings will be decided.
Chart positions are more about bragging rights though and do not necessarily reflect a film's financial success. Regardless of the final ranking, The Smurfs proved it was the true winner thanks to a smaller budget, larger per-theater average, better exit polls, and no major profit participants. Sony's PG-rated family film bowed in 3,395 theaters with a strong $10,663 average and beat out industry forecasts that pegged the opening in the mid-to-high 20s. Based on the popular 1980s cartoon series, the story of the little blue people that find themselves in modern-day New York City was backed by an extensive and highly effective marketing push that truly made it an event film for parents and kids alike.
It follows recent hits from the brand-based live-action/animation genre like last winter's Yogi Bear which grossed over $100M and the two Alvin and the Chipmunks films that each topped $200M. None of these films impressed film critics, but were embraced by families looking to have some mindless fun together. A third Chipmunks is on tap for this December.
The Smurfs won opening day Friday with $13.4M beating the $13M of Cowboys & Aliens. Saturday told a different story with Cowboys leading with $13.1M (up 1%) while Smurfs slipped 5% to $12.7M. For Sunday, Sony is estimating a 20% drop while Universal is projecting a 22% slide for Cowboys. Production budgets were $110M for Smurfs and a much higher $163M for Cowboys, plus tens of millions more in marketing.
Papa Smurf and company scored an encouraging A- grade from CinemaScore and with no major competitors taking away families over the next two weeks, the film is well-positioned to become Sony's top-grossing film of 2011 to date. As with most extra-dimensional movies these days, audiences preferred 2D over 3D as 45% of the weekend take ($16.3M) came from the 3D screens. 35% of the crowd was non-family so the brand successfully reached beyond kids and parents to connect with some teens and young adults which certainly helped in generating the large gross.
Also estimated to haul in $36.2M from the wallets of ticket buyers this weekend was Cowboys & Aliens which averaged $9,655 from 3,750 locations. The PG-13 film starring Daniel Craig and Harrison Ford was directed by Iron Man's Jon Favreau and was expected to debut in the $40-50M range. Hollywood has always found it difficult to mix Westerns with science fiction as audiences do not readily buy into the result. Reviews were more negative than positive which hurt since the film was always expected to skew older. Also the late July slot presented challenges since Cowboys was the eleventh action movie released this summer. Though based on a popular graphic novel, Cowboys & Aliens was not connected to a property known widely enough to make it into a must-see for a sizable audience as Captain America did last weekend.
Cowboys performed much like another period sci-fi film produced by Steven Spielberg this summer, Super 8, which debuted to $35.5M in early June and also played to an older male crowd. The pricey Craig-Ford vehicle drew an audience that was 63% 30 and older and 53% male. A CinemaScore grade of B does not bode too well for the future. With Universal, DreamWorks, Relativity Media, Paramount, and Imagine Entertainment all involved in the worldwide financing and distribution, Cowboys & Aliens had a lot of chefs in the kitchen. A glitzy star-studded premiere last week at Comic-Con was well-received by that crowd, but did little to excite audiences across the 50 states.
Following its stellar debut, Captain America: The First Avenger fell sharply in its second weekend tumbling 62% to an estimated $24.9M bringing the ten-day sum to $116.8M. Fellow summer super hero flicks Thor and X-Men: First Class fared better in their second rounds dropping by 47% and 56%, respectively. Green Lantern tumbled by 66%. With the upfront fan base out of the way and more action titles to come like this Friday's Rise of the Planet of the Apes, Captain America could be on course to end its domestic run in the $170M area. The Paramount film had its first major launch overseas this weekend with an estimated $48.5M from 31 territories, 30 of which were new. Totals now stand at $53.5M international and $170.3M global for Marvel's third entry of the season.
It was a monumental weekend for Harry Potter and the Deathly Hallows Part 2 which shattered the $300M domestic and $1 billion worldwide marks. In North America, the final wizard flick fell 54% to an estimated $21.9M boosting the 17-day cume to $318.5M. That makes it the top-grossing Harry Potter film ever surpassing the $317.6M of the first installment from 2001. Higher ticket prices and 3D surcharges led to the new franchise record, but the Hogwarts clan will take it. The domestic trajectory seems to be heading to the vicinity of $370M.
Overseas brought in a hearty $66.4M this weekend, down 48%, lifting the international haul to $690M and the worldwide gross to date to a mammoth $1.008 billion. With the powerful Chinese market to open this Thursday, the epic finale should easily surpass $1.2 billion and could even reach $1.3 billion making it the top-grossing non-James Cameron blockbuster of all time.
A trio of comedies followed all the big action flicks. The divorce comedy Crazy, Stupid, Love debuted in fifth place with respectable numbers grossing an estimated $19.3M from 3,020 theaters for a $6,391 average. Starring Steve Carell, Julianne Moore, Ryan Gosling, Emma Stone, and Kevin Bacon, the PG-13 film played to a mature audience and skewed female. Reviews were mostly good for the story of a man trying to reinvent himself in the single world after his wife of 25 years leaves him. The opening was about even with the $18.6M debut of last weekend's relationship comedy Friends With Benefits which boasted younger stars and an R rating. Crazy scored a B+ grade from CinemaScore which was good but not terrific and also opened below Carell's live-action comedies from last year – Date Night ($25.2M) and Dinner For Schmucks ($23.5M).
The Sony release Friends With Benefits dropped 50% to an estimated $9.3M while the Warner Bros. hit Horrible Bosses was the only holdover in the top ten to lose less than half of its audience slipping only 40% to an estimated $7.1M. Totals stand at a decent $38.2M for the Justin Timberlake-Mila Kunis pic and a sturdy $96.2M for the Jason Bateman flick which will hit $100M by Friday, the same day his next comedy The Change-Up opens.
The global juggernaut Transformers: Dark of the Moon followed with an estimated $6M, off 51%, raising Paramount's domestic haul to $337.9M putting it at number 19 on the list of all-time domestic blockbusters ahead of Spider-Man 3's $336.5M from 2007. Of course, the third webslinger had lower ticket prices and no 3D surcharges. The third Autobots film continued its loud assault around the world with an estimated $42M haul overseas lifting the international tally to a stellar $645M making the global gross soar to $982.9M. The film finally opened in Japan – its last major territory – taking in $9.5M with a very high 82% coming from the 3D screens. But China remains the leader with $22.8M in its second weekend boosting the local cume to an eye-popping $113.7M making it the second biggest U.S. film of all-time there after Avatar. Dark of the Moon will shatter the $1 billion mark in the coming days joining the latest Pirates of the Caribbean and Harry Potter films in the billion-dollar VIP lounge. All three are effects-driven 3D action sequels.
The Kevin James comedy Zookeeper fell 52% to an estimated $4.2M putting Sony's total at $68.7M. Disney and Pixar rounded out the top ten with Cars 2 which collected an estimated $2.3M, down a steep 59%, giving the toon sequel $182.1M to date. The 3D pic will end Pixar's streak of nine consecutive $200M+ domestic grossers and will sell the fewest tickets of any of the company's dozen films.
It was a fragmented frame in the specialty marketplace with a handful of films generating solid debuts, though none stood out as astounding. The offbeat drama The Future from Roadside Attractions bowed to $28,185 from one solo New York house. The Brendan Gleeson-Don Cheadle blackmail comedy The Guard took in an estimated $80,000 from four sites for a $20,100 average for Sony Classics. Both earned strong reviews.
Critics were mixed on the Saddam Hussein pic The Devil's Double from Lionsgate which bowed in five theaters to an estimated $95,000 averaging $19,000 per location. Sony's Screen Gems unit released the well-reviewed British sci-fi pic Attack the Block and saw a $130,000 opening from eight playdates for a $16,306 average.
The top ten films grossed an estimated $167.4M which was up 30% from last year when Inception remained in the top spot for a third time with $27.5M; and up 56% from 2009 when Funny People debuted at number one with $22.7M.
Written by Gitesh Pandya, Box Office Guru!
With the sale of independent-minded ThinkFilm last week, can indie film distributors survive without big studio backing?
Author: Juliana Tringali
ThinkFilm, best known for releasing 2004's "Born Into Brothels," was recently purchased by the Capco group for $25 million. Group head David Bergstein plans to merge ThinkFilm with Capitol Films (another formerly fledgling distribution company), creating a "formidable new force in the independent marketplace."

We're not going to tell you how the wheels on "Shortbus" go.
For five years, ThinkFilm has built a reputation for distributing daring films that many others wouldn't touch. Its current theatrical releases include John Cameron Mitchell's sexually explicit "Shortbus" and "Half Nelson," the story of a drug addicted inner city teacher. Meanwhile, Capital Films has helped to sell such fare as "A Prairie Home Companion" to international markets.
Before the purchase, ThinkFilm was the one Canadian company distributing movies in the states. Their game plan was generally to acquire documentaries or daring low budget films and subsequently attempt to sell them to more mainstream audiences.
The strategy won an Oscar for "Brothels" (which scored a 96 percent on the Tomatometer), and garnered further nominations for other releases ("The Story of the Weeping Camel," "Murderball"). But despite some critical and moderate commercial successes (including "Spellbound"), none of the ThinkFilm's offerings broke through to widespread box office popularity. Capco says the merger will allow ThinkFilm to be a bigger player in the global film market.

"Murderball": Better than "Rollerball!"
In the expensive world of film production, perhaps the acquisition of smaller companies has always been an uncomfortable but irrevocable truth. After all, when indie first went boom in 1994, its most powerful mainstays had already been snatched up.
Miramax was purchased by Walt Disney Co. in 1993 (just before releasing "Pulp Fiction," the shot that sounded out the new era in film). In 1994, Turner Broadcasting System purchased New Line Cinema, which had dared to produce movies from unknown filmmakers since 1967.

No, this isn't a metaphor for the indies and the majors.
But 1994 was a time of optimism. Making films outside the studio system was not only possible, it was hot, and bright-eyed believers were standing up to be counted. Among them were Newmarket Films, then a new privately-owned production and distribution company (purchased by New Line/HBO in 2005), and the Independent Film Channel (IFC). Palm Pictures was started in 1998, and ThinkFilm began in 2001.
Studios had their finger on the pulse as well. In 1994, Fox Searchlight was introduced as the indie wing of 20th Century Fox and it went on to produce some of the most successful "independent" films of the 1990s. NBC Universal followed suit in 2002 with Focus Features. Not surprisingly, these smaller sectors of major studios have had more staying power than their more authentic counterparts.
Top Reviewed Limiteds
Opening last week in limited release: "Shut Up & Sing," a rockumentary about the Dixie Chicks, is at 93 percent with 30 reviews; "Exit: The Right to Die," a documentary about assisted suicide, is at 88 percent (8 reviews); "Absolute Wilson," a documentary about avant-gardist Robert Wilson, is at 82 percent (11 reviews); "Cocaine Cowboys," a documentary about drug smuggling in Miami in the late 1970s and early 1980s, is at 78 percent (23 reviews); "Babel," Alejandro Gonzalez Inarritu's globetrotting film about despair and interconnectivity, starring Brad Pitt and Cate Blanchett, is at 74 percent (61 reviews); and "The Bridge," a doc about suicides on San Francisco's Golden Gate Bridge, is at 64 percent (28 reviews).

Dixie Chicks flick: a hit with crits!
Top Performing Limiteds
"Babel" was the biggest indie winner this week, grossing $366,000 for a big per-screen average of $52,258, despite playing in only seven theaters in New York and Los Angeles. Stephen Frears' "The Queen," starring Helen Mirren, continued its strong performance, grossing $1.9 million, with a $12,638 per-screen average (it's made $6.3 million during its theatrical run). "Shut Up & Sing" made $51,000 in four theaters, for an average of $12,750. But something of a disappointment was "Death of a President" which, despite the hum of controversy, made only $167,000 with a per-screen average of $1,835.

Why so blue, Cate? Critics and audiences like "Babel."
This week at the movies, we've got the return of Jigsaw ("Saw III," starring Tobin Bell), a tale of rebellion in apartheid-era South Africa ("Catch a Fire," starring Derek Luke and Tim Robbins), and a story of family dysfunction in the 1970s ("Running with Scissors," starring Annette Bening, Gwyneth Paltrow, and Alec Baldwin). What do the critics have to say?
The sheer awfulness of South Africa's apartheid system has been grist for Hollywood's mill in recent years, but Phillip Noyce's "Catch a Fire" may be one of the subgenre's strongest entries to date. "Fire" tells the true story of Patrick Chamusso (Derek Luke), a dedicated family man falsely accused of terrorism who in turn becomes a radical rebel fighter against the apartheid government. Critics say the film works as both a political thriller and as a potent history lesson, and it features a particularly strong performance from Luke. At 77 percent on the Tomatometer, you may want to "Catch" this one. (Check out RT editor Jen Yamato's review from the Toronto Film Fest here.)

"If you are the big tree/ We are the small axe/ Ready to cut you down (well sharp)/ To cut you down."
Augusten Burroughs' memoir "Running with Scissors" struck a nerve as a bizarre depiction of dysfunctional families and a culture of therapy among the privileged. Unfortunately, it doesn't appear the movie adaptation will do the same. The film is a coming-of-age story about a young man whose unstable mother sends him to live with her therapist's family, at which point his life only gets weirder. The critics say the film features some sharp performances — particularly by Annette Bening — but also note the film is too awash with mannered eccentricity and cartoonish caricatures rather than fully developed characters. At 33 percent on the Tomatometer, this one's "Running" on fumes.

"Listen doc, let me start off by saying I hate your socks."
They say the first cut is the deepest. And if the fact that it hasn't been screened for critics is any indication, it appears that in the case of "Saw III," the blade's gotten pretty dull. So kids, it's time to bust out the old crystal balls and play Guess the Tomatometer!

This guy is especially mad because he'll be late to the office Halloween party.
Also in theaters this week in limited release: "Cocaine Cowboys," a documentary about drug smuggling in Miami in the late 1970s and early 1980s, is at 100 percent; "Exit: The Right to Die," a documentary about assisted suicide, is at 86 percent; "Shut Up & Sing," a rockumentary about the Dixie Chicks, is at 83 percent; "Babel," Alejandro Gonzalez Inarritu's globetrotting film about despair and interconnectivity, starring Brad Pitt and Cate Blanchett, is at 72 percent; "The Wild Blue Yonder: A Science Fiction Fantasy," Werner Herzog's latest epic journey, is at 70 percent; "The Bridge," a doc about suicides on San Francisco's Golden Gate Bridge, is at 63 percent; "Climates," an atmospheric Turkish import about the decline of a relationship, is at 46 percent; and "Death of a President," the incendiary mockumentary about a plot against George W. Bush, bombed with the critics, as it's at 33 percent.

"Babel": "Though the mountains divide/ And the oceans are wide/ It's a small world after all."
Recent Slasher Movies:
—————————-
18% — Texas Chainsaw Massacre: The Beginning (2006)
57% — Feast (2006)
35% — Calvaire (2006)
20% — Mad Cowgirl (2006)
6% — See No Evil (2006)
Recent Derek Luke Movies:
———————————-
58% — Glory Road (2006)
82% — Friday Night Lights (2004)
65% — Spartan (2004)
83% — Pieces of April (2003)
22% — Biker Boyz (2003)
Recent Annette Bening Movies:
————————————–
33% — Mrs. Harris (2005)
76% — Being Julia (2004)
79% — Open Range (2003)
45% — What Planet Are You From? (2000)
89% — American Beauty (1999)