All M. Night Shyamalan Movies Ranked
M. Night Shyamalan broke through into the mainstream with his second-feature, the late '90s horror phenomenon The Sixth Sense. The two similarly successful films that followed (Unbreakable, Signs) was building up Shyamalan as a director of possible Speilbergian talent, though in danger of having his third-act screenplay twists overwhelm his brand. That bore Rotten fruit with The Village and The Happening, which set off a bum streak with big-budget sci-fi and would-be blockbusters: The Happening, The Last Airbender, and After Earth.
The Visit in 2015 would be a back-to-basics, comeback horror effort. Its box office and relative critical success set the stage for the Certified Fresh Split, which brought back the dark superhero world of Unbreakable. Shyamalan closed the trilogy with Glass.
Shyamalan's latest is Old. See where it places as we rank all M. Night Shyamalan movies by Tomatometer!
#13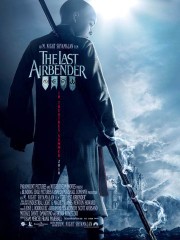 Critics Consensus:
The Last Airbender
squanders its popular source material with incomprehensible plotting, horrible acting, and detached joyless direction.
Synopsis:
The four nations of Air, Water, Earth and Fire lived in harmony until the Fire Nation declared war. A century...
[More]
#12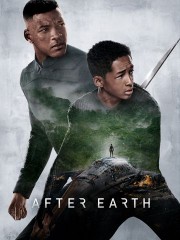 Critics Consensus:
After Earth
is a dull, ploddingly paced exercise in sentimental sci-fi -- and the latest setback for director M. Night Shyamalan's once-promising career.
Synopsis:
People were forced to leave Earth a millennium ago to establish a new home on Nova Prime. Now, Gen. Cypher...
[More]
#11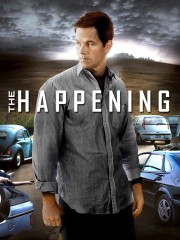 Critics Consensus:
The Happening
begins with promise, but unfortunately descends into an incoherent and unconvincing trifle.
Synopsis:
An apocalyptic threat to humanity arrives out of the clear blue sky with a series of violent, inexplicable deaths spreading...
[More]
#10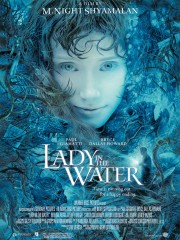 Critics Consensus:
A far-fetched story with little suspense and unconvincing scenarios,
Lady In The Water
feels contrived, pretentious, and rather silly.
Synopsis:
When Cleveland Heep (Paul Giamatti) rescues an enigmatic young woman (Bryce Dallas Howard) from danger, little does he know that...
[More]
#9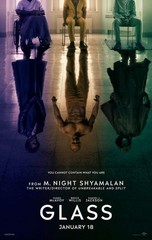 Critics Consensus:
Glass
displays a few glimmers of M. Night Shyamalan at his twisty world-building best, but ultimately disappoints as the conclusion to the writer-director's long-gestating trilogy.
Synopsis:
David Dunn tries to stay one step ahead of the law while delivering vigilante justice on the streets of Philadelphia....
[More]
#8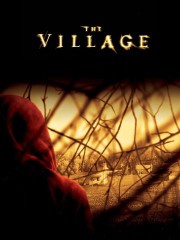 Critics Consensus:
The Village is appropriately creepy, but Shyamalan's signature twist ending disappoints.
Synopsis:
Members (Bryce Dallas Howard, Joaquin Phoenix, Adrien Brody) of a 19th-century community fear the strange creatures that inhabit the surrounding...
[More]
#7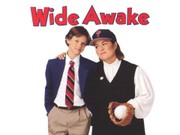 Critics Consensus:
No consensus yet.
Synopsis:
Struggling to adjust to his beloved grandfather's death, a boy (Joseph Cross) seeks understanding of God, life and injustice....
[More]
#6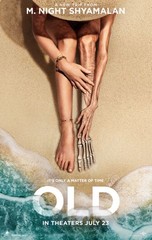 Critics Consensus:
Old
has no shortage of interesting ideas -- and writer-director M. Night Shyamalan's uneven execution will intrigue or annoy viewers, with little middle ground between.
Synopsis:
A tropical holiday turns into a horrific nightmare when a family visits a secluded beach that's somehow causing them to...
[More]
#5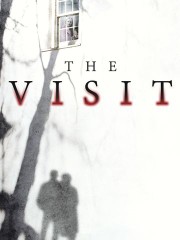 Critics Consensus:
The Visit
provides horror fans with a satisfying blend of thrills and laughs -- and also signals a welcome return to form for writer-director M. Night Shyamalan.
Synopsis:
Becca (Olivia DeJonge) and younger brother Tyler (Ed Oxenbould) say goodbye to their mother as they board a train and...
[More]
#4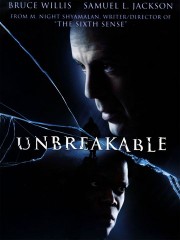 Critics Consensus:
With a weaker ending, Unbreakable is not as a good as The Sixth Sense. However, it is a quietly suspenseful film that intrigues and engages, taking the audience through unpredictable twists and turns along the way.
Synopsis:
David Dunn (Bruce Willis) is the sole survivor of a devastating train wreck. Elijah Price (Samuel L. Jackson) is a...
[More]
#3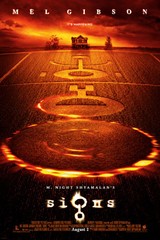 Critics Consensus:
With Signs, Shyamalan proves once again an expert at building suspense and giving audiences the chills.
Synopsis:
Everything that farmer Graham Hess (Mel Gibson) assumed about the world is changed when he discovers a message - an...
[More]
#2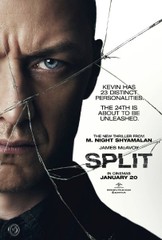 Critics Consensus:
Split
serves as a dramatic tour de force for James McAvoy in multiple roles -- and finds writer-director M. Night Shyamalan returning resoundingly to thrilling form.
Synopsis:
Though Kevin (James McAvoy) has evidenced 23 personalities to his trusted psychiatrist, Dr. Fletcher (Betty Buckley), there remains one still...
[More]
#1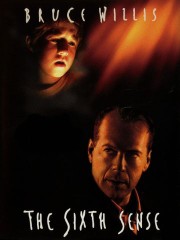 Critics Consensus:
M Night Shayamalan's The Sixth Sense is a twisty ghost story with all the style of a classical Hollywood picture, but all the chills of a modern horror flick.
Synopsis:
Young Cole Sear (Haley Joel Osment) is haunted by a dark secret: he is visited by ghosts. Cole is frightened...
[More]
M. Night Shyamalan's The Happening won't reach theaters until June 13, but 20th Century Fox has released its first teaser — and it's just a click away!
Okay, okay. So any project that the phrases "follow-up to Lady in the Water" and "Mark Wahlberg plays a high school science teacher" apply to might not inspire tons of optimism. We totally understand. But still, it's M. Night Shyamalan, folks! Remember how good The Sixth Sense was?
Remember?
Anyway. Here's the synopsis for The Happening, followed by the clip. What do you think?
M. Night Shyamalan directs this thriller about a father (Mark Walhberg) who tries to escape with his family after an apocalyptic event. "The Happening" costars Zooey Deschanel and John Leguizamo.
Retired rapper and underwear model Mark Wahlberg's cinematic hot streak looks set to continue at least into next year: According to Variety, the "Shooter" and "The Departed" actor is set to star in director M. Night Shyamalan's next film, "The Happening."

"The Happening," set to film in Philadelphia, revolves around a natural disaster which threatens to wipe out the human race; Wahlberg plays a science teacher who takes his family on an emergency field trip in an effort to save the world.
Shyamalan, who would seem to have a lot riding on "The Happening" after the disastrous performance of his last film, 2006's "Lady in the Water," tells Variety:
"Mark has a unique blend of charisma, humanity, authenticity and skillfulness as an actor…all of which coalesced at this moment in his career, making him the perfect person to take on the role of Eliot Moore, the science teacher at the center of this event."
The movie is set to debut Friday, June 13, 2008 (spooky!) and reunites Shyamalan with his "Sixth Sense" and "Unbreakable" producer, Barry Mendel. Wahlberg will next be seen in "The Brazilian Job," with Charlize Theron, and "The Fighter," with Matt Damon.
Source: Variety
With the arrival of the Oscars comes the stench of the raspberries. The Razzie Awards, of course, which claims to "honor" the very worst of the past year's films … but really they only focus on three or four turkeys and beat 'em senseless.
Here for your enjoyment are the wonderfully amusing and insightful Razzie Award winners:
Worst Picture: "Basic Instinct 2" — only the Razzie crew calls it "Basically, It Stinks, Too." Cleverrrrr.

Worst Actress: Sharon Stone for "Basic Instinct 2" (and on the press release, they actually re-mention "Basically, It Stinks, Too," as if it's the pinnacle of wit or something.)

Worst Actor: Marlon Wayans and Shawn Wayans for "Little Man," which is odd because they're actually two different actors.

Worst Supporting Actress: Carmen Electra for "Date Movie" and "Scary Movie 4" (The Razzie voters really need to see more movies.)
Worst Supporting Actor: M. Might Shyamalan for "Lady in the Water" (Actually … great pick.)

Worst Director: M. Might Shyamalan for "Lady in the Water" (OK, OK, I can name 50 directors from 2006 that deserved it more than Night did. This is just 'easy target' practice at this point.)

Worst Screen Couple: Shawn Wayans and either Kerry Washington or Marlon Wayans in "Little Man" (It's just getting silly by now.)
Worst Remake or Ripoff: "Little Man" (Yes, for stealing from that old Bugs Bunny cartoon.)

Worst Prequel or Sequel: "Basically, It Stinks, Too" (Sorry, that just never gets old.)

Worst Screenplay: "Basic Instinct 2" (Yawn.)
Worst Excuse for Family Entertainment: "RV" (Yay, I had "RV" in my Razzies office pool.)
—
So basically they trashed three movies: "Little Man," "Lady in the Water," and "Basic Instinct 2," while movies like "BloodRayne," "Material Girls," "Van Wilder 2" and "Larry the Cable Guy: Health Inspector" escape the spotlight. Great.
The Golden Raspberry Award Foundation has issued its annual press release announcing the latest batch of Razzie nominees. In an ever-more-crowded field of bad scripts, bad acting, and all-around bad films, the Foundation has somehow managed to narrow its nominations down to a select few.
The nominees…
Worst Picture:
"Basic Instinct 2"
"Bloodrayne"
"Lady In The Water"
"Little Man"
"Wicker Man"
Worst Actor:
Tim Allen — "The Santa Clause 3: The Escape Clause," "The Shaggy Dog" and "Zoom"
Nicolas Cage — "Wicker Man"
Larry The Cable Guy (Dan Whitney) — "Larry The Cable Guy: Health Inspector"
Rob Schneider — "The Benchwarmers" and "Little Man"
Marlon Wayans & Shawn Wayans — "Little Man"
Worst Actress:
Hilary Duff & Haylie Duff — "Material Girls"
Lindsay Lohan — "Just My Luck"
Kristanna Loken — "Bloodrayne"
Jessica Simpson — "Employee Of The Month"
Sharon Stone — "Basic Instincts 2"
Worst Supporting Actor:
Danny DeVito — "Deck The Halls"
Ben Kingsley — "Bloodrayne"
M. Night Shyamalan — "Lady In The Water"
Martin Short — "Santa Clause 3: The Escape Clause"
David Thewlis — "Basic Instinct 2" and "The Omen"
Worst Supporting Actress:
Kate Bosworth — "Superman Returns"
Kristin Chenoweth — "Deck The Halls," "Pink Panther" and "RV"
Carmen Electra — "Date Movie" and "Scary Movie 4"
Jenny McCarthy — "John Tucker Must Die"
Michelle Rodriguez — "Bloodrayne"
Worst Screen Couple:
Tim Allen & Martin Short — "Santa Clause 3"
Nicolas Cage & His Bear Suit — "Wicker Man"
Hilary & Haylie Duff — "Material Girls"
Sharon Stone's Lop-Sided Breasts — "Basic Instinct 2"
Shawn Wayans & EITHER Kerry Washington OR Marlon Wayans — "Little Man"
Worst Remake or Rip-Off:
"Little Man"
"Pink Panther"
"Poseidon"
"The Shaggy Dog Story"
"Wicker Man"
Worst Prequel or Sequel:
"Basic Instinct 2"
"Big Momma's House 2"
"Garfield 2: A Tail Of Two Kitties"
"Santa Clause 3"
"Texas Chainsaw Massacre: The Beginning"
Worst Director:
Uwe Boll — "Bloodrayne"
Michael Caton-Jones — "Basic Instinct 2"
Ron Howard — "The Da Vinci Code"
M. Night Shyamalan — "Lady In The Water"
Keenen Ivory Wayans — "Little Man"
Worst Screenplay:
"Basic Instinct 2"
"Bloodrayne"
"Lady In The Water"
"Little Man"
"Wicker Man"
Worst Excuse for Family Entertainment:
"Deck The Halls"
"Garfield 2: A Tail Of Two Kitties"
"RV"
"Santa Clause 3"
"The Shaggy Dog"
So enough with all the Oscar talk already — what's more important is who's taking home the most Razzies this year (and who'll actually show up to collect). Anybody want to start laying odds on the appearance of an enraged Uwe Boll, threatening to fight everyone in the parking lot?
Comedy superstar Will Ferrell scored his first-ever number one opening in a lead role with the stronger-than-expected debut of his latest hit Talladega Nights: The Ballad of Ricky Bobby which left all competitors in the dust at the North American box office.
Solid opening weekend results came from the animated comedy Barnyard: The Original Party Animals in second place and the horror film The Descent in fifth, but the Robin Williams thriller The Night Listener failed to find much of an audience in its debut. Overall, the marketplace was healthy and showed substantial improvement over the first weekend of August from the last two summers.
Sony crossed the finish line in first place for the industry-leading eighth time this year with the turbo-charged opening of Talladega Nights which grossed an estimated $47M over the Friday-to-Sunday period. Playing in a massive 3,803 theaters, the PG-13 film about a legendary NASCAR driver averaged a fantastic $12,359 per location. Will Ferrell has collected more than his share of second place trophies. The former Saturday Night Live star has opened at number two numerous times in recent years with films such as Kicking and Screaming, Bewitched, Anchorman, Elf, and Old School. Elf climbed into first place in its second weekend, and Ferrell has had supporting roles and cameos in number one openers from other stars. But Talladega Nights marks the first time he has anchored a top spot debut, and he did it decisively.
Reviews were generally positive for the racing comedy, which co-starred John C. Reilly, Sacha Baron Cohen, and Michael Clarke Duncan, and the weekend gross was roughly three times the take of its closest competition. Sony backed the $73M film with a lavish marketing campaign which involved promotional support from numerous corporate sponsors. Even veteran talk show host Larry King turned his daily chat session on opening night into a one-hour commercial for the film by interviewing Ferrell and Reilly in character as Ricky Bobby and his racing pal Cal Naughton Jr.
Talladega reached a broad audience with young males standing out slightly, as expected. Studio research indicated that 53% of the audience was male and that 52% was under 25. Aside from being Ferrell's biggest opening weekend ever, the film also generated the third best bow ever in the month of August. Only 2001's Rush Hour 2 and the following year's Signs did better with debuts of $67.4M and $60.1M, respectively. Those two pics also launched on the first frame of the month which studios still look at as a good weekend for programming a high-profile summer film on. By this point, most of the season's tentpole films have played out, but there is still enough summer playing time ahead to have long-term success.
Finishing far back in second place, but still enjoying an impressive debut, was Paramount's animated comedy Barnyard with an estimated $16M. The PG-rated toon bowed in 3,311 locations and averaged a solid $4,844 per theater. The opening was better than The Ant Bully's $8.4M from last weekend, but did not reach the $22.2M debut of Monster House from two weeks ago. Barnyard was produced by Nickelodeon Movies for just over $50M and played mostly to kids and parents. Audience research showed that 75% of the crowd was made up of families with males and females represented evenly. With two other cartoons in the top ten, and with Pirates still pulling in every age group, the opening performance of Barnyard was commendable.
The year's biggest blockbuster Pirates of the Caribbean: Dead Man's Chest dropped 47% to an estimated $11M boosting its domestic treasure to a stunning $379.7M. That puts the Johnny Depp adventure sequel at number eight among all-time domestic blockbusters surpassing the $377M of The Lord of the Rings: The Return of the King. Pirates also managed to bump Mel Gibson's The Passion of the Christ off the all-time top ten list. Overseas, Disney scored another colossal gross taking in $57M from 47 markets to rule the international box office for the fifth straight frame. That sent the offshore cume soaring to $392M and the worldwide haul to $771.7M making it the top-grossing global hit of 2006 after just one month of release. Pirates could certainly be on its way to the one billion dollar mark with another installment in the franchise on deck for a May 2007 release.
Audiences rejected Miami Vice which tumbled a horrendous 62% in its second weekend to an estimated $9.7M. With $45.7M in ten days, the Universal action thriller is on course to end with $65-70M. That would give Vice a domestic gross of about half of its $135M production budget. Good news did, however, come from the U.K. where the cop pic debuted at number one this weekend.
Opening in fifth place was the new horror entry The Descent with an estimated $8.8M from 2,095 locations. The R-rated fright flick about a six-pack of young ladies trapped in an underground cave full of flesh-eating creatures averaged a solid $4,200 per venue. Reviews were unusually positive for the genre and distributor Lionsgate pitched The Descent in its advertising as being from the studio that brought audiences Saw and Hostel. But the opening was far short of the $18.3M and $19.6M that those low-budget hits opened to. Still, with a modest pricetag of its own, the cave exploration flick looks to make a few bucks theatrically and dig up a bigger audience when released on DVD.
Fox's teen comedy John Tucker Must Die dropped 58% in its second weekend to an estimated $6.1M. With $28.6M in ten days, the revenge flick should find its way to the neighborhood of $40M. Sony's animated scarefest Monster House followed close behind with an estimated $6M, off 49%, for a $57M cume. Competing toon The Ant Bully fell 54% in its sophomore session to an estimated $3.9M. Warner Bros. has collected just $18.2M in ten days and should conclude with an underwhelming $25-27M.
A pair of films tied for ninth place with an estimated $3.6M each. Universal's comedy You, Me and Dupree declined 49% and upped its sum to $66.8M. Miramax's new Robin Williams thriller The Night Listener bowed in 1,367 locations and averaged a weak $2,634 per site.
Opening with healthy but not spectacular results in platform release was the teen drama Quinceanera which grossed an estimated $97,000 from only eight sites for a $12,125 average. The R-rated tale of a Mexican-American girl's impending coming-of-age party won both the Grand Jury Prize and Audience Award at this year's Sundance Film Festival and was snapped up by Sony Classics. Quinceanera will expand beyond New York and Los Angeles in the weeks ahead.
Three comedies and a bedtime story dropped out of the top ten over the weekend. Fox's hit fashion industry pic The Devil Wears Prada held up well once again in its sixth frame with an estimated $3.1M, off 35%, lifitng the cume to a stellar $112.7M. It was the Meryl Streep film's fourth consecutive weekend with a drop of less than 40%. Produced for just $35M, Devil should find its way to a fabulous $120-125M making it one of the more profitable hits of the summer.
On the other hand, the Warner Bros. suspense thriller Lady in the Water has been falling by more than 60% each frame and took in an estimated $2.7M in its third scare. Down a steep 62%, the M. Night Shyamalan pic has grossed only $38.7M in 17 days and looks to drown with a mere $42-44M overall. The production budget was reportedly in the $75M range.
Sony's Little Man fell 51% to an estimated $2.5M in its fourth outing and pushed its cume to $55.1M. The Wayans brothers pic cost $64M to produce and should end its domestic run with a respectable $58-60M. Fox's super hero comedy flop My Super Ex-Girlfriend stumbled 73% in its third flight and grossed an estimated $1.1M. With $20.2M in the bank, look for a disappointing $22M finish.
In limited release, Fox Searchlight expanded its hit indie comedy Little Miss Sunshine from seven to 58 theaters in the top dozen markets and grossed an estimated $1.5M. That resulted in a muscular $25,169 average and a $2.2M total. The distributor will add 17 more cities on Friday and widen nationally the following weekend on the heels of strong word-of-mouth momentum.
The top ten films grossed an estimated $115.7M which was up 18% from last year when The Dukes of Hazzard debuted at number one with $30.7M; and up 23% from 2004 when Collateral opened in the top spot with $24.7M.
Author: Gitesh Pandya, www.BoxOfficeGuru.com
Detectives Crockett and Tubbs shot their way to number one in North America with the cop thriller Miami Vice which finally managed to knock the megablockbuster Pirates of the Caribbean: Dead Man's Chest out of the top spot.
The new teen comedy John Tucker Must Die debuted well but the animated entry The Ant Bully got squashed in its opening weekend. Overall, the box office saw a summer slowdown as the top ten films attracted the weakest sales since early May.
Universal hit the top of the charts with its big-budget actioner Miami Vice which opened with an estimated $25.2M. Starring Jamie Foxx and Colin Farrell as the famous South Florida cops from the hit 1980s television series, the R-rated film averaged a strong $8,340 from 3,021 theaters. The debut was in line with the opening of director Michael Mann's last film Collateral which was also an R-rated actioner and bowed to $24.7M in August 2004. That film, which starred Tom Cruise and Foxx, eventually squeaked past the $100M mark domestically. The studio reported that the audience for Miami Vice was older, multicultural, and evenly split between men and women. Studio research showed that a high 62% of the crowd was age 30 and older, 51% was male, and 52% was non-white. Reviews were mixed for the $135M production.
After three weeks of ruling the box office, Pirates of the Caribbean: Dead Man's Chest dropped to second place but still posted strong results grossing an estimated $20.5M. The Disney smash dropped only 42% and propelled its cume to a staggering $358.4M after just 24 days. More records were looted by Captain Jack Sparrow. Chest became the fastest film in history to sail past the $350M mark doing so on Saturday in only 23 days. Shrek 2 held the record previously with 26 days in 2004. The Pirates sequel also stands as the top-grossing movie ever for its studio surpassing the $339.7M of 2003's Finding Nemo.
The middle film in the swashbuckling adventure trilogy vaulted to number 11 on the list of all-time domestic blockbusters right behind the $370.3M of 2004's The Passion of the Christ. Pirates has also put an end to the industry's seven-year streak of the top-grossing summer film coming out of the month of May. Johnny Depp and friends have completely dominated the moviegoing world this month as no other film since has opened north of $30M. The last time the month of July saw only one $30M+ opener was ten years ago when Independence Day ruled the mid-summer box office in 1996. Dead Man's Chest looks to smash the $400M mark in the weeks ahead.
Teenagers pushed the high school comedy John Tucker Must Die into the number three spot with an estimated opening of $14.1M. Bowing in 2,560 theaters, the PG-13 film about a group of young women who get revenge on the guy secretly dating all of them averaged a solid $5,498 per site. However, sales plunged a disturbing 24% on Saturday from a strong Friday turnout indicating there could be trouble ahead. Still, with no pricey stars, Tucker should become a nice little hit for Fox. The studio's divide-and-conquer marketing approach seems to have worked. Television spots aimed at females focused on the revenge-on-a-cheating-boy angle while those targeting males showed off the title character's ability to juggle three chicks.
Sony's digital toon Monster House dropped 48% in its second weekend to an estimated $11.5M and raised its total to $43.9M after ten days. The $75M film looks to find its way to a relatively good $65-70M.
Warner Bros. stumbled with the opening of its rival kid toon The Ant Bully which finished the weekend in fifth place with an estimated $8.1M. Playing in 3,050 locations, the PG-rated adventure about a boy who enters the world of insects averaged a weak $2,670 per location. Big-time Hollywood stars Julia Roberts, Meryl Streep, and Nicolas Cage provided the voices, but audiences were not swayed. Bully's opening weekend couldn't even beat the second weekend of Monster House. The kidpic market will get even more crowded on Friday when Paramount launches its own animated film Barnyard targeting the exact same family audience once again.
Sixth place was too close to call with a pair of films claiming an estimated $7M in ticket stubs this weekend. Universal's comedy You, Me and Dupree fell 45% in its third weekend and boosted its 17-day cume to a solid $59M.
However, M. Night Shyamalan's bedtime story Lady in the Water followed its weak opening weekend with a steep 61% crash and gave Warner Bros. a feeble $32.1M in ten days. By comparison, ten-day totals for the filmmaker's last films have been $85.6M for 2004's The Village and $117.7M for 2002's Signs. Lady, which is not even in the same ballpark, has not excited audiences and it could stumble to a final tally of about $45M making its entire total smaller than the opening weekend of his last film.
It's been a difficult summer for Warners. First, its costly ocean liner actioner Poseidon flopped grossing $100M less than its production budget. Then Superman Returns, the most expensive movie ever, did not live up to expectations. Now the studio is suffering a double blow with Lady and Ant Bully both being ignored by moviegoers. Of course, overseas box office and worldwide home video will add more revenue, but expensive marketing campaigns will make it hard for these films to become moneymaking ventures. The studio's other summer film The Lake House has enjoyed a respectable run though, grossing $51M.
Sony's Wayans brothers comedy Little Man placed eighth with an estimated $5.1M, down 54%, and raised its sum to a decent $50.2M. Meryl Streep followed with the sleeper hit of the summer, The Devil Wears Prada, which grossed an estimated $4.8M. Off only 35%, the Fox hit pushed its total to $106.7M.
Crumbling 61% to an estimated $3.9M in its sophomore session, Kevin Smith's Clerks II rounded out the top ten and put its ten-day cume at $18.5M. The inexpensive $5M production should continue to fade fast, but looks to end with around $25M making it a nice little moneymaker for MGM and The Weinstein Company. Smith's last summer film Jay and Silent Bob Strike Back dropped a hefty 53% in its second weekend in 2001 although the Labor Day holiday frame helped to cushion the blow.
Opening in platform release to sensational results was Fox Searchlight's indie comedy Little Miss Sunshine which bowed to an estimated $357,000 from only seven theaters for an eye-popping $50,980 average. Since its Wednesday launch in New York and Los Angeles, the R-rated comedy starring Greg Kinnear, Steve Carell, Toni Collette, and Alan Arkin has grossed $449,000. Sunshine was the hottest film at this year's Sundance Film Festival and the distrib is now looking to turn it into a strong word-of-mouth hit for moviegoers numbed by all the mindless popcorn films of the summer. Reviews were outstanding and the road comedy will continue to expand in the weeks ahead. The distributor plans to widen to ten cities and about 60 theaters this Friday, 175 playdates the following weekend, and a full national release in over 600 sites on August 18.
Also debuting this weekend was Woody Allen's latest film Scoop with an estimated $3M from 538 locations for a good $5,582 average. The Focus release stars Scarlett Johannson and Hugh Jackman and earned mixed reviews from critics.
Three films dropped out of the top ten over the weekend. Superman Returns fell 49% to an estimated $3.8M in its fifth mission and reached a cume of $185.8M. After 33 days of release last summer, Warner Bros. collected a similar $183.1M with its other super hero revival Batman Begins. However, the Caped Crusader posted a stronger $6M frame, ranked higher with a fifth place finish, and was enjoying smaller weekly declines on its way to $205.3M. With a reported production budget north of $240M, Superman Returns is on a course to end its domestic run with roughly $195M and will need some sort of special re-release in order to cross the double-century mark.
Fox also grabbed an estimated $3.8M with its super hero comedy My Super Ex-Girlfriend which tumbled 56% in its second weekend. With a weak $16.4M in ten days, the Uma Thurman–Luke Wilson comedy should find its way to only $25M.
Disney watched Pixar's durable toon hit Cars become the second highest-grossing film of the year this weekend. The G-rated smash fell 50% to an estimated $2.5M boosting its cume to $234.6M surpassing the third X-Men flick. Add in the recent Pirates sequel and the Mouse House can now claim the two biggest box office hits of 2006 with no other films in the near future looking to get in their way.
Al Gore's global warming hit An Inconvenient Truth became only the fourth documentary in box office history to cross the $20M mark this weekend. The Paramount Vantage title took in an estimated $773,000 in its tenth frame, off 23%, to lift its cume to $20.2M. The only docs to score better have been Fahrenheit 9/11 ($119.2M), March of the Penguins ($77.4M), and Bowling for Columbine ($21.6M).
The top ten films grossed an estimated $107.3M which was up a scant 2% from last year when Wedding Crashers climbed to number one in its third weekend with $20M; but down 22% from 2004 when The Village opened in the top spot with $50.7M.
Author: Gitesh Pandya, www.BoxOfficeGuru.com
With cops, drug dealers, and lots of bullets flying, the action film Miami Vice hits theaters across North America this weekend with its aim squarely on the number one spot. Young kids, meanwhile, will be offered another animated film in the form of The Ant Bully while teens get a new high school comedy in John Tucker Must Die. The overall box office should continue to be much healthier than last year as the Jack Sparrow-dominated month of July comes to a close.
Universal can smell a number-one opening in the air tonight. The studio hopes to claim bragging rights to the film that finally knocks Pirates out of the top spot with its action thriller Miami Vice. Directed by Michael Mann, the R-rated pic stars Jamie Foxx and Colin Farrell in a loose update of the hit NBC cop show from the 1980s. Gong Li co-stars in this story of an undercover operation into the workings of a South American drug lord. In a summer full of Kryptonian heroes, pirates, and mutant villains, moviegoers are ready for a standard action film, set in modern times, with big stars playing the bad-ass good guys. With the tame PG-13 actioners behind us, Miami Vice ups the volume on violence and doesn't hold back when it comes to gun battles and the offing of bad guys.
Vice has racked up some of the best reviews of any summer action film this year which should help in selling the pic to older adults. Though Mann stumbled with 2001's Ali, the director has been pretty solid with the films he's delivered over the past decade with Collateral, The Insider, and Heat. This new film's leads will be the driving force at the box office. Both are hip and cool enough to appeal to teens as well as adults. The men exude plenty of sex appeal which will aid in drawing in women, plus Foxx has tremendous pull with African-American moviegoers who should be out in large numbers. Universal's marketing has been as slick and cool as can be and makes the film seem like a necessary investment for action movie fans.
Miami Vice looks to appeal to the same audiences as a pair of action titles from the summer of 2003. Bad Boys II was another R-rated, star-driven, cop buddy picture set in Miami and bowed to $46.5M with a $14,602 average that July. Will Smith and Martin Lawrence made for a more potent commercial combo at the cash registers plus the sequel boasted plenty of comedy and already had a large built-in fan following. The next month, Farrell scored his fourth number-one opening of that year starring in another remake of an old cop show by teaming up with Samuel L. Jackson for S.W.A.T. The PG-13 film debuted on top with $37.1M and a $11,575 average.
Detectives Crockett and Tubbs will bring a breath of fresh air to a marketplace that is ready to move on from the record-breaking pirate shenanigans. Older teens and adult moviegoers are ready to see something else, and for now, this is it. Busting into 3,020 theaters, Miami Vice could debut with about $38M this weekend.
A ten-year-old boy gets miniaturized and becomes one with an insect colony in The Ant Bully, a new toon from Warner Bros. Young kids and their parents are the target audience here as the studio is aiming for the summer vacation crowd with this PG-rated adventure. An impressive voice cast that includes Julia Roberts, Nicolas Cage, and Meryl Streep might attract some biz and throwing in the name of producer Tom Hanks won't hurt either. But Bully is going after the exact same audience as last week's rival toon Monster House so the pie will get split. Neither is being treated as a must-see from a well-known franchise. Like Sony's kidpic, Bully also will be playing in select 3D theaters as Imax is on board with a special run in their locations. The added value will certainly intrigue some families. Reviews are weak, but these films really rely on the ratio of nagging from kids to the willingness to give in by parents. Invading 3,050 sites, The Ant Bully might debut to around $15M.
High school hijinks are at the core of the new comedy John Tucker Must Die which finds Jesse Metcalfe playing the title character, a teen romeo that juggles three girlfriends who learn of the infidelity and plot their revenge. The PG-13 pic comes from director Betty Thomas (Dr. Dolittle, Private Parts) and co-stars Ashanti, Brittany Snow, and Jenny McCarthy. Teenage girls will make up the target audience but with limited starpower, Tucker's potential should be limited as well. The Fox film will be going up against a handful of comedies currently clogging up screens in multiplexes. Young females not of age to buy a Vice ticket, or just uninterested in that shoot-em-up cop pic, will take interest in the female revenge story of Tucker. Some interest from teen guys could be there too, but the post-college crowd is not likely to donate many bills. The marketing push has been decent and a bold title will get some attention. Opening in 2,561 locations, John Tucker Must Die might take in about $9M this weekend.
Woody Allen seems to have loved working with Scarlett Johansson in London so much with the Oscar-nominated Match Point that he went for round two in his latest film Scoop which opens in moderate national release on Friday. The Focus title features the young starlet playing an American journalism student who gets the inside track on uncovering the identity of a serial killer from the spirit of a deceased reporter. Hugh Jackman, Ian McShane, and Allen himself co-star in the PG-13 flick. Critics have not been kind as reviews so far have been weak which will impact the box office significantly. Die-hard Woody fans won't be swayed, but other upscale moviegoers will be affected. Scoop enters 537 theaters this weekend and might collect about $2M.
Fox Searchlight platformed its Sundance darling Little Miss Sunshine on Wednesday ahead of a gradual national roll-out that will continue into late August. The R-rated film about a dysfunctional family that takes a road trip to enter their young daughter in a beauty contest stars Greg Kinnear, Steve Carell, Toni Collette, and Alan Arkin. Sunshine wowed audiences in Park City and won a reported $10M distribution deal from the Fox subsidiary. Armed with glowing reviews across the board, the comedy from the husband-wife directing team of Jonathan Dayton and Valerie Faris should score a sizzling average from its seven theaters in New York and Los Angeles. Long-term prospects also seem bright as Sunshine should play out as the indie alternative to a summer of mindless popcorn flick.
Kings lose crowns and this weekend Johnny Depp looks to give up his title as three-time ruler of the box office. Still, Pirates of the Caribbean: Dead Man's Chest has been holding up well during the week and Miami Vice is the only new film to make a serious dent in its treasure chest. Another drop of 45% would give Disney about $19M for the session boosting the overall domestic haul to a mammoth $357M.
Sony's animated adventure Monster House got off to a strong start last weekend with a $22.2M bow, but will face head-to-head competition from Ant Bully this weekend which will be looking to kick some sand in its face. A 40% fall would leave House with around $13M and a ten-day total of $45M.
M. Night Shyamalan's latest thriller Lady in the Water debuted below expectations last week and will be entering its all-important sophomore frame. If history is any indicator, the grosses should see a steep drop. Second weekend declines for the director's last three films have been 68% for 2004's The Village, 51% for 2002's Signs, and 52% for 2000's Unbreakable. Lady may not sink the way Village did as it seems to be generating both love-it and hate-it camps. Still, with such a low starting point, and Crockett and Tubbs stealing away adults, a fall of at least 50% could be in order. That would give the bedtime story roughly $9M and a cume of $34M in ten days.
LAST YEAR: After two weeks at number one and two respectively, Charlie and the Chocolate Factory and Wedding Crashers swapped places with the Owen Wilson–Vince Vaughn comedy taking over at the top with $20M, slipping a mere 22%. The Johnny Depp kidpic followed with $16.4M in its third frame. Newcomers filled up the rest of the top five. Leading the way was Disney's super hero family film Sky High with $14.6M on its way to a solid $63.9M. Close behind were Sony's action flop Stealth with $13.3M and the Warner Bros. romantic comedy Must Love Dogs wth $12.9M. Final grosses reached $31.7M and $43.9M, respectively.
Author: Gitesh Pandya, www.BoxOfficeGuru.com
Johnny Depp made this weekend's four new releases walk the plank as his megablockbuster Pirates of the Caribbean: Dead Man's Chest became the first film of the year to spend three consecutive frames at number one and zoomed past the $300M mark in record time.
Among the new offerings debuting in theaters, Sony's animated film Monster House posted the best results opening in second place while M. Night Shyamalan's latest supernatural thriller Lady in the Water stumbled in its first weekend settling for third place. The comedies Clerks II from Kevin Smith and My Super Ex-Girlfriend from Ivan Reitman debuted with more modest single-digit results outside the top five. Overall ticket sales were a healthy amount ahead of last year's.
Sailing past more box office records with ease, Pirates grossed an estimated $35M in its third weekend to remain the top choice among summer moviegoers across North America. Off a moderate 44%, the Disney smash became the fastest film to break the $300M mark when it surpassed the milestone on Saturday, its 16th day of release. Star Wars Episode III previously held the record doing the deed in 17 days last summer. Pirates now stands at $321.7M after a mere 17 days and has soared up to number 16 on the list of all-time domestic blockbusters ahead of Harry Potter and the Sorcerer's Stone which grossed $317.6M in 2001.
Dead Man's Chest also entered a very exclusive club of films that reached the triple-century mark while still at number one. It joins only 1982's E.T., 1997's Titanic, and 2003's The Lord of the Rings: The Return of the King. The third weekend hold for Pirates was commendable showing that the high seas adventure is not falling apart like many action sequels and instead still pleasing audiences. It now looks to be on course to reach $400M in box office treasure.
Sony generated a solid debut for the animated film Monster House which opened in second place with an estimated $23M from 3,553 locations. The PG-rated tale about three kids who discover an evil home averaged an impressive $6,473 per theater. Oscar-winning directors Steven Spielberg and Robert Zemeckis served as executive producers and had their names used prominently in the marketing. As the first toon for kids in over a month, Monster scored with children and parents who made up the bulk of the audience. The studio released the $75M production in 163 3-D theaters which collected $2.6M of the overall gross for a sizzling $16,012 average. Reviews were mostly positive.
Suffering his worst opening since becoming an A-list director, M. Night Shyamalan saw his latest thriller Lady in the Water struggle in its debut grossing an estimated $18.2M from 3,235 theaters. The PG-13 film about a mysterious creature from the water who must return to her world averaged $5,629 per site. The opening was less than half the size of the $50.7M bow of Shyamalan's last film The Village and less than one-third of the $60.1M that his previous film Signs took in when it opened in 2002. Critics panned Lady which was promoted as being a "bedtime story" as the Oscar-nominated filmmaker earned the worst reviews of his career.
Shyamalan's last four thrillers were all released by Disney but after The Village, the studio passed on the opportunity to make Lady. The project found itself over at Warner Bros. Village opened impressively based on the brand name of Shyamalan, however negative word-of-mouth led to it crashing 68% on the second weekend and quickly disappearing soon after. In fact, its final domestic tally of $114.2M remains the lowest gross ever for any film opening north of $50M. Many former fans may have decided to pass on his follow-up which was Lady. It could be rough seas ahead for Water as well since its Saturday sales were flat compared to Friday's. Plus, it has scored a weak B- average grade from over 3,000 users of Yahoo Movies which means ticket buyers have not been very thrilled.
Universal's hit comedy You, Me, and Dupree dropped a moderate 41% in its second weekend and placed fourth with an estimated $12.8M. With a solid $45.3M in ten days, the $54M picture should find its way to a sturdy $70-75M. Fellow sophomore comedy Little Man saw a larger drop and fell 49% to an estimated $11M for a total of $40.6M in ten days. Sony's $64M Wayans brothers film looks to find its way to $60-65M.
Fans showed support for Kevin Smith whose comedy sequel Clerks II debuted in sixth place with an estimated $9.6M from 2,150 theaters. Averaging a good $4,477 per site, the R-rated story of a pair of slackers still doing little with their lives in their thirties opened a bit weaker than Smith's 2001 late-summer pic Jay and Silent Bob Strike Back which bowed to $11M on its way to $30.1M. Ticket sales for Clerks II fell a sharp 18% on Saturday from Friday indicating that Smith's loyal fans rushed out on opening day and that there may not be much of an audience left for future weeks. The film earned favorable reviews and was released by MGM and The Weinstein Company.
Fox saw a disappointing opening for its romantic comedy My Super Ex-Girlfriend which debuted to an estimated $8.7M from 2,702 theaters for a mild $3,220 average. The PG-13 film stars Uma Thurman as a woman who is secretly a super hero that exacts revenge on her ex-boyfriend (Luke Wilson) for dumping her. Reviews were mixed for the Ivan Reitman-directed pic. Studio research showed that the audience was split evenly between men and women with those age 25 and older making up 59% of the crowd. With so many other comedies in the marketplace from Owen Wilson, the Wayans brothers, Kevin Smith, Meryl Streep, and Adam Sandler, plus Pirates still raking it in, audiences found no special reason to spend money on Ex-Girlfriend.
Superman Returns dipped 39% in its fourth flight to an estimated $7.5M and pushed its cume to $178.4M. The pricey Warner Bros. film is still ahead of the $171.9M that its last super hero film Batman Begins collected after the same amount of time. The Caped Crusader pic, however, held up better grossing $10M in its fourth frame. The $200M domestic mark still seems reachable for Superman. Overseas, the international cume climbed to $110M.
Meryl Streep's hit comedy The Devil Wears Prada enjoyed another solid hold suffering the smallest decline in the top ten. The Fox release took in an estimated $7.4M, off only 29%, to lift its sum to $97.6M. Devil opened on the same weekend as Superman Returns with a much smaller gross, but is now doing nearly identical weekend business.
Disney bookended the top ten with its Pixar smash Cars which dropped 37% to an estimated $4.9M in its seventh lap. The animated hit has now grossed $229.4M putting it at number 49 on the list of all-time domestic blockbusters after X-Men: The Last Stand which opened two weeks earlier and has taken in $232.8M to date.
The weekend's four new releases tossed a quartet of summer pictures out of the top ten. Adam Sandler's latest winner Click grossed an estimated $4M in its fifth frame, off 45%, for a total of $128.2M. The $83M Sony title should finish with $135-140M. Fellow comedy Nacho Libre with Jack Black tumbled 69% to an estimated $505,000 for a cume of $78.7M to date. Paramount looks to end its run with just under $80M.
Keanu Reeves grossed an estimated $661,000 for his sci-fi toon A Scanner Darkly and an estimated $625,000 for his sci-fi romance The Lake House this weekend. Warner Independent Pictures has taken in $3.2M with Scanner and is shooting for the $5M mark. Parent company Warner Bros. has grossed $50.7M with its Sandra Bullock tale and is heading for $52M.
The global warming documentary An Inconvenient Truth remains a popular summer flick slipping just 14% to an estimated $1M in its ninth weekend. Paramount Vantage has collected $18.8M to date and is enjoying remarkable momentum.
The top ten films grossed an estimated $138.2M which was up 12% from last year when Johnny Depp's Charlie and the Chocolate Factory remained at number one for the second time with $28.3M; and up 2% from 2004 when Matt Damon's The Bourne Supremacy opened in the top spot with $52.5M.
Author: Gitesh Pandya, www.BoxOfficeGuru.com
Directors take center stage this weekend providing starpower to four new films opening in North American theaters all hoping to take down reigning box office king Pirates of the Caribbean: Dead Man's Chest.

M. Night Shyamalan leads the way with his latest creepy tale Lady in the Water while fellow east coast helmer Kevin Smith lets the expletives fly in the comedy Clerks II. Oscar winners Steven Spielberg and Robert Zemeckis serve as producers on the animated film Monster House which is aiming for kids, and Ivan Reitman provides a different type of super hero film in My Super Ex-Girlfriend. With four interesting new films and Johnny Depp still firing off his cannons, the overall marketplace should expand as it moves into the late July period.
Writer/director M. Night Shyamalan returns to theaters with his fantasy chiller Lady in the Water which marks his departure from the Disney family. The Warner Bros. release tells the story of a superintendent who discovers a mysterious creature in his building's pool that must be sent back to her world. Paul Giamatti, Bryce Dallas Howard, Jeffrey Wright, and Bob Balaban star in the PG-13 pic. Known for his small cameos in previous pics, Shyamalan the actor has been promoted this time around and gets a meaningful supporting role. As they say, it pays to know the director. Could he be preparing himself for playing the lead role in a future film? Only time will tell.
The Philadelphia-based director has been seeing diminishing returns at the box office over the last few years. In 2002, his alien drama Signs with Mel Gibson opened to a sturdy $60.1M on its way to a robust $228M. Two years later, The Village tested Shyamalan's brand name since it lacked any A-listers and the opening was still strong with $50.7M. But poor word-of-mouth quickly set in with the film plunging 68% in its second frame on its way to $114.2M overall. This time around, the director is once again the biggest name attached to the project. Giamatti won plenty of acclaim with Sideways, but he's still not a star who drives in audiences on opening weekend. Shyamalan's starpower will be put to the test once again, and some who left The Village with a bad taste might just pass on Lady. The new film should also open weaker than Village because it will debut in 500 fewer theaters.
Many elements to the film and its marketing are new this time around. With a different studio in charge, a notable difference is the female voiceover on the television commercials where a little girl whispers to viewers in a creepy way. This reinforces the new angle where the picture is being sold as a bedtime story. Shyamalan also became very visible this year with his American Express commercial. Instead of relying again on a twist, Lady instead plays out like a fantasy arthouse film that offers more comedy than all of Shyamalan's past films combined. Audiences may end up once again dividing themselves into the love and hate camps after coming out of theaters. But in a world where people complain about the lack of originality coming out of Hollywood, the filmmaker does deserve credit for offering moviegoers something new and different.
The summer has not seen too many scary movies yet so Lady in the Water will stand out to audiences who like a good fright. With a story that is really out there, the film may find more fans with the fantasy and sci-fi crowds than with mainstream moviegoers. That will hurt ticket sales in the long term. Still, like with other Shyamalan movies, there is a mystery to them which draws in fans. That magic will work its charm again as the film will try to attract enough moviegoers to knock the popular Pirates out of first place. Emerging in 3,235 locations, Lady in the Water might find itself with around $33M this weekend.
The late-summer cartoon wars begin with Sony launching the first attack with its computer-animated entry Monster House. The PG-rated film tells the story of some teenage kids who believe that a neighborhood house is actually a ferocious beast. Although directing duties fell on newcomer Gil Kenan, it's executive producers Spielberg and Zemeckis whose names are used most prominently in the marketing materials. Many families are sure to be fooled into thinking these brilliant filmmakers were behind the camera. The studio reported encouraging results for the sneak previews it offered last weekend to help spread advance buzz.
And advance buzz will be essential to box office success since rival studios will be unleashing their big toons in each of the next two weekends with Warner Bros. opening The Ant Bully on July 28 and Paramount tossing in Barnyard on August 4. There might not be room for all three to thrive so Sony's early jump on the competition gives it a major leg up. The Disney/Pixar hit Cars has raced past the $220M mark, but is aging so young kids will be looking for something new to rally behind. Direct competition should not be too fierce for Monster this weekend since even the PG-13 Pirates is a bit too scary for smaller children. Sony is going all out with their push of Monster House which debuts in 3,553 sites on Friday. An opening of about $25M could result.
Mixing the date movie formula of The Break-Up with the comic book antics of X-Men, Fox unleashes its new comedy My Super Ex-Girlfriend. The PG-13 film stars Luke Wilson as a man who dumps his squeeze only to learn that she is secretly a famous super hero who now will use her powers to exact revenge. The plot has ample appeal to both men and women so interest from the date crowd will be solid. But the marketplace has been flooded with comedies over the last several weeks so those looking for a laugh can easily go elsewhere. The concept does, however, offer a unique what-if scenario that is sure to attract business. A slight female skew is likely.
Starpower is also an important component here. Uma Thurman has had many hits and though Wilson is not much of a leading man, he does offer value when playing second fiddle to a bigger star, like in this case. Trailers in front of the studio's recent mutant sequel have raised awareness with the comic book crowd. But Wilson's brother Owen, coming off of a $21.5M bow for You, Me and Dupree, won't help any and Super probably has the most direct competition in its way among the weekend's four freshmen. Flying into 2,702 theaters, My Super Ex-Girlfriend could take off with around $13M this weekend.
Kevin Smith leaves the Jersey girls behind and revisits the boys in Clerks II, a sequel to the 1994 indie hit that launched his career. The R-rated film finds his Garden State slackers in their thirties and working at a fast-food restaurant where colorful customers make their way in and out each day. Released by The Weinstein Company and MGM, Clerks II has a very specific audience of Smith fans it will appeal to. Others will be hard to reach as there is little starpower on the screen. The director's 2001 summer comedy Jay and Silent Bob Strike Back opened to $11M from 2,765 theaters for a $3,985 average while 1999's Dogma starring Matt Damon and a pre-J. Lo Ben Affleck bowed to $8.7M from 1,269 theaters for a $6,832 average.
Clerks II will debut in a level of theaters that is in between those two pics. Males in their twenties and thirties will make up the core crowd and there will be other options competing for their attention like Pirates and Lady. The marketing push has been good, but multiplexes will be crowded this weekend so getting in the undecided vote will be difficult. Opening in over 2,100 sites, Clerks II might bow to roughly $12M this weekend.
After two weeks of sailing ahead of the rest of the box office fleet, Pirates of the Caribbean: Dead Man's Chest will face a serious challenge for its number one position this weekend. The Johnny Depp megahit dropped 54% in its second frame, but should suffer a smaller decline this time around. A number of new enemies will invade its waters so audiences will be scattered and competition should be formidable. Pirates may fall by 45% this weekend giving Disney about $34M for the frame. That would push the adventure sequel past the triple-century mark in a record 16 days and up to a staggering $321M by the end of the weekend.
Last weekend, the competing comedies Little Man and You, Me and Dupree battled it out for the distinction of being the biggest non-pirate movie in the country. Man inched ahead of Dupree by less than $100,000, but this weekend, the Wayans Brothers could see the larger decline losing about half of its business. That would give Sony around $11M for the frame and a ten-day cume of $40M. Dupree won't have it easy though. My Super Ex-Girlfriend will offer direct competition for its core audience. A 45% drop could occur leaving Universal with roughly $12M for the frame and a stronger $44M after ten days.

Superman Returns has been chugging away trying to get itself to the $200M mark. But the Man of Steel's third weekend gross of $12.3M was weaker than the corresponding takes of some of last summer's big action offerings like Mr. & Mrs. Smith, Batman Begins, War of the Worlds, and even Fantastic Four. Pirates has been taking its toll on Superman and this weekend, the Clark Kent flick will no longer be in a massive 3,700+ theaters. Warner Bros could see a 45% decline to about $6.5M which would push the cume to $178M.
LAST YEAR: Johnny Depp spent his second weekend atop the charts with his cooky comedy Charlie and the Chocolate Factory which fell 50% to $28.3M fending off competition from a quartet of new releases plus some solid holdovers. Owen Wilson and Vince Vaughn spent another week in the runnerup spot with Wedding Crashers which held up remarkably well in its sophomore date slipping only 24% to $25.7M. The super hero flick Fantastic Four remained in third with $12.6M in its third mission. Among new movies, the highest gross came from the action thriller The Island which bowed to $12.4M. Given its enormous budget, it was a big disappointment for DreamWorks which found its way to just $35.8M. Paramount did not fare much better with the remake Bad News Bears which debuted in fifth with $11.4M. The Billy Bob Thornton pic scored just $32.9M overall, but at least it didn't have a huge production cost. Opening in fewer theaters, but with an impressive average, was the pimp drama Hustle and Flow which bowed to $8M and a $7,915 average. The horror film The Devil's Rejects followed with a $7.1M opening. Final tallies reached $22.2M for the Paramount Classics hip hop pic and $17M for the Lionsgate gorefest.
Author: Gitesh Pandya, www.BoxOfficeGuru.com
This week we've got some magic in ordinary dwellings (M. Night Shyamalan's "Lady in the Water" and "Monster House") and some funny couples ("My Super Ex-Girlfriend," with Uma Thurman and Luke Wilson, and Kevin Smith's "Clerks II," featuring Jay and Silent Bob). What do the critics have to say?
For a moment, it appeared that M. Night Shyamalan would join the top tier of contemporary directors. "The Sixth Sense" and "Signs" were commercial and critical hits, establishing a winning combination of spooky, twisty plots and spiritual quests. But now, after the lukewarm critical reaction to "The Village," and the absolute drubbing that his latest, "Lady in the Water," is taking, it's looking like Shyamalan may be adrift. (The fact that "Water" star Bryce Dallas Howard's dad was piloting the craft when Fonzie jumped the shark is purely coincidental.) The film tells the story of a super (Paul Giamatti) at a drab apartment complex who discovers a mythical creature (Howard) living beneath the swimming pool. Though its description makes "Lady" sound like a simple fairy tale, critics say the film is needlessly complex, ponderous, and pretentious. At 22 percent on the Tomatometer, "Lady in the Water" is out to sea.

Ignoring the sound advice of his co-stars, Paul Giamatti's characters continue to drink and dial.
On every street, there's one house that's just a little creepy, a place that inspires trepidation and even fear among the neighborhood kids. In "Monster House," there's a residence that actually attacks people. The critics say this CG film, featuring the voices of Maggie Gyllenhaal, Nick Cannon, and Steve Buscemi, is technically excellent and effective as a funny, scary funhouse ride of a movie. But perhaps it's a little too effective; more than a few of the scribes say the movie may be way too scary for younger viewers. Still, at 66 percent on the Tomatometer, this "House" may be a prime piece of real estate.

Yes, children…. mortgage payments are scary.
"My Super Ex-Girlfriend" has a pretty amusing premise: A guy is on the outs with his girlfriend, but she's a superhero, and uses her powers to thwart his budding romance with a coworker. Plus, director Ivan Reitman and stars Uma Thurman and Luke Wilson are pretty adept at light comedy. So what's the problem? Well, the critics say the movie never quite transcends its premise. While the scribes say the leads are solid and the script does a decent job of poking fun at the superhero genre, the execution is ultimately too flat to make this material soar. "My Super Ex-Girlfriend" is at 45 percent on the Tomatometer.

It appears Uma has seen "The Texas Chainsaw Massacre" one too many times.
If it wasn't for Bruce Springsteen, Kevin Smith would likely be the voice of New Jersey. His "Clerks" changed the landscape of indie cinema in the 1990s; its DIY aesthetic inspired hundreds of other kids in the suburbs with demented minds and big dreams to pick up a camera and document their existential crises. In "Clerks II," he revisits Dante and Randal, those lovable, potty-mouthed slackers, who've barely changed a lick in a decade (aside from the release of the "Lord of the Rings" trilogy and the presence of Rosario Dawson, which at least gives them something new to talk about). The critics say that while "Clerks II" will not break any new ground, it will please the legions of Kevin Smith acolytes with its witty, ribald humor. At 70 percent on the Tomatometer, "Clerks II" may be worth a stop, though it's still a cut below the original, at 85 percent.

Buncha savages in this town.
Also in theaters this week in limited release: Ryuhei Kitamura's "Azumi" is at 57 percent on the Tomatometer; "Shadowboxer," starring Cuba Gooding Jr. and Helen Mirren, is at 44 percent; and the bloody indie "Mad Cowgirl" is at 17 percent.
Recent M. Night Shyamalan Movies:
———————————————
43% — The Village (2004)
75% — Signs (2002)
67% — Unbreakable (2000)
83% — The Sixth Sense (1999)
38% — Wide Awake (1998)
Recent Kevin Smith Movies:
————————————
41% — Jersey Girl (2004)
51% — Jay and Silent Bob Strike Back (2001)
68% — Dogma (1999)
93% — Chasing Amy (1997)
49% — Mallrats (1996)