(Photo by Disney/ courtesy Everett Collection)
How to Watch Pirates of the Caribbean Movies In Order
The Pirates of the Caribbean franchise launched Johnny Depp into megastardom and put pirates back on the cultural treasure map, all beginning with 2003's The Curse of the Black Pearl. If you want to watch the Pirates of the Caribbean movies in order, set sail with Captain Jack Sparrow and his two lovely assistants Elizabeth Swann and Will Turner (Keira Knightley, Orlando Bloom) towards Dead Man's Chest and At Worlds End.
With that trilogy closed, the series continued on with the further adventures of Jack with On Stranger Tides and Dead Men Tell No Tales. In the years since, a sixth film remains in the works, while in June 2020, Disney announced a spin-off to star Margot Robbie. For now, see our guide on how to watch the Pirates of the Caribbean movies in order.
(Photo by Warner Bros./ courtesy Everett Collection)
All Movies That Made Over A Billion Dollars, Ranked by Tomatometer
We heard it in a Hollywood movie once: "A million dollars isn't cool. You know what's cool? A billion dollars."
And in this town, it's true. A movie making that minimum seven figures isn't cool, it's a box office bomb. But 10 figures? Now we're talking. Cracking a billion dollars globally requires a mighty recipe of the hottest stars, the shiniest filmmaking technology, and an engaging plot with twists and turns that never becomes super-duper complicated. And, of course, you'll need an audience willing to turn out in droves the world over, from America to Lebanon to Zambia.
Now we've compiled all of the movies that have achieved just that and ranked them by Tomatometer. It's a compelling window into our era of blockbusters and inflation. The Transformers and Pirates of the Caribbean series each have multiple entries, in the years before the franchises were run into the ground. Alice in Wonderland showed the way for Disney and these newfangled live-action remakes. The last Lord of the Rings was rewarded by fans with the highest gross of the trilogy, goodwill that transferred into The Hobbit: An Unexpected Journey, and then evaporated after that. The presence of the Jurassic and Star Wars movies, along with Skyfall, shows you can still wring plenty of money out of long-in-the-tooth franchise.
Then there's the superheroes. The Dark Knight movies officially ushered in the era of big business for those who take their comic-book moviemaking seriously. Marvel took a lighter step, focusing on interconnected stories that create serious FOMO for those who skip the multiplex line, in movies like Avengers, Spider-Man, Captain Marvel, and Black Panther.
Re-releases of Harry Potter and the Sorcerer's Stone was enough to get it over the edge, while Spider-Man: No Way Home had no problem swinging over the line! And if you want to go more in-depth, check out our article on The 50 Highest-Grossing Movies Ever, which includes some of those lesser specimens that couldn't quite break a billion.
Like this? Subscribe to our newsletter and get more features, news, and guides in your inbox every week.
(Photo by © Walt Disney Studios Motion Pictures, © Marvel Studios)
Updated: Monday, March 2, 2020. 
2019 may not have been the biggest year ever at the box office, but it had a number of massive films that entered the top 50 highest-grossing movies of all time – including one that took out the number 1 slot. Avengers: Endgame officially became the number 1 movie of all time, globally, when Disney and Marvel Studios re-released the film with a tiny amount of fan-baiting new footage (it was a gamble that paid off, as it was looking like the movie might not be able to catch previous number 1, Avatar, despite a record-shattering opening weekend box office). Meanwhile, the Mouse House's live-action remake of The Lion King – or "computer-animated remake," depending on which side of the argument you're sitting on – entered the top 10 highest-grossing films of all time at number 7.
Simba's kingly box office performance as well as a stellar result for Frozen II means that Disney now occupies six of the 10 top box office rankings of all time worldwide. Toy Story 4 and Captain Marvel gave Disney even more reason to celebrate last year as they entered the top 50, and the year ended on a high note for the studio, with Star Wars: The Rise of Skywalker joining the list, even if the final(?) Skywalker film – which has now passed $1 billion globally – underperformed expectations. Meanwhile, also in 2019, Sony released its highest-grossing film to date, Spider-Man: Far From Home, which entered the top 25.
Perhaps biggest box office surprise of 2019 – and maybe even its biggest box office story – was the phenomenal success of Warner Bros.' R-rated Joker, the standalone DC film starring Joaquin Phoenix that is currently at number 31 on this list, having surpassed Aladdin, The Dark Knight, Jurassic Park, The Hobbit: An Unexpected Journey, and Rogue One.
What does 2020 have in store? While there are no Avengers movies or any Star Wars films hitting theaters, the MCU carries on (Black Widow, The Eternals) and DC is throwing a bunch of potentially huge properties our way, including Wonder Woman 1984. Originals could also break through, with Christopher Nolan's Tenet and Denis Villeneuve's Dune eyed as major contenders to make a box office dent. We'll update as the year's films start to make their appearances on this list.
For the list below, we've included global box office performance, as well as domestic, and release date. We included dollars earned in re-releases, and in each of our descriptions, we look at where the film stood record-wise at the time of its run, and dive into things like critical and audience reception. We'll be here to track the progress of new blockbusters and regularly update this list of top box office performers. So keep your eyes here, and check in with our weekly weekend box office wraps.  
---
1. $2.798 Billion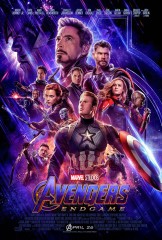 Domestic: $858.4 million (including re-releases)
Release date: April 26, 2019

The journey that began in 2008 with Iron Man was coming to an end – at least for some of the characters in the Marvel Cinematic Universe. Audiences that had been holding their breath for an entire year after perhaps the biggest cliffhanger since Empire Strikes Back could not wait to buy their tickets – and did they ever buy those tickets when they finally could. Opening weekend for Avengers: Endgame in April 2019 surpassed Infinity War's year-long record by nearly $100 million. In just eight days, the film had grossed a half-billion domestically. On day 10 it was over $621 million. One by one the records fell, leading many to ignore the words "if" and "can" and focus instead on "when" Avatar's previous record ($2.787 billion) as the highest-grossing movie would fall. But Endgame began to show signs early in its run that its impressive sprinting start might not be enough for it to ultimately come out ahead of James Cameron's epic; it only had the second-biggest second weekend ever and the fourth-best third weekend. In the era of the modern blockbuster, even a record-breaker can be front-loaded and only spend three weeks atop the charts. It really all came down to a final dash near the finish line. After just six weeks of release, Endgame was about $73 million away from dethroning Avatar – substantial ground to make up. But then Marvel and Disney re-released the film on June 28 with new goodies over its end credits. And then, over the weekend of July 19, 2019 – its 13th week of release – when another Disney release would begin its run for the top 10 all-time earners (hello, Lion King), Endgame squeaked ahead. It may not have been able to catch The Force Awakens for the all-time domestic leader, but by the time summer was over, it would pull in front of Avatar and become the king of the world (sorry, James).

---
2. $2.790 Billion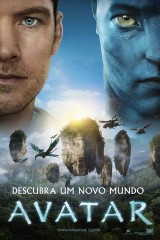 Domestic: $760.5 million (including re-releases)
Release date: December 18, 2009

The world had to wait some 12 years for James Cameron to follow up the biggest film of all-time with what would become the new biggest film of all time. Nobody believed he was going to surpass Titanic's numbers with this tale of an alien planet and the paraplegic Marine who teams up with its inhabitants in the battle for Unobtanium. But he did. At the peak of a 3-D reemergence, aided by the filmmaker's usual technological gamesmanship (and higher ticket prices), Avatar's seven straight weekends at number 1 led to over $595 million at the North American box office. Then, two days later on Feb. 2, 2010, its 47th day of release, the movie became the highest domestic earner ever. Avatar held that record for five years and eleven months and went on to become the only film ever to earn $2 billion outside of the U.S. and Canada, making it the world's highest grosser at the time. It held onto its impressive global record for nearly 10 years. Until Avengers: Endgame.
---
3. $2.194 Billion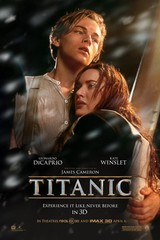 Domestic: $659.4 million (including re-releases)
Release date: December 19, 1997

James Cameron makes expensive movies. The Abyss, Terminator 2, and True Lies were all the most expensive movies of their time upon release. In 1997, Cameron blew out the budget again and this time there was worry he may have gone too far. Though delayed from July until December, Titanic nevertheless became a global phenomenon the likes of which the box office had never seen at the time. After 15 straight weeks at number 1, 14 Oscar nominations and 11 statuettes, Titanic, its stars and its song were ingrained in the hearts and tear ducts of the world, and the movie would hold the all-time box office record for 12 years – until Cameron would eclipse himself once again with Avatar.
---
---
4. $2.068 Billion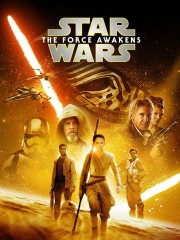 Domestic: $936.7 million
Release date: December 18, 2015

Twelve years after the completion of the Star Wars prequel trilogy, J.J. Abrams was tasked with making Episode VII – a monumental undertaking, and a risky one. Were people still interested after the prequels? Were they burnt out? The approach was to mix the old and the new, and it worked. Abrams gave a brand-new cast of characters the chance to interact with the original trio of Luke, Han, and Leia, and generations of fans were so ready for the adventure that they gave the film the highest opening weekend in history ($247.9 million). In just under three weeks, The Force Awakens became the all-time domestic champion, passing Avatar and joining the $2 billion club within 54 days. It still remains the highest-grossing domestic release of all time.
---
5. $2.048 Billion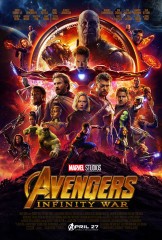 Domestic: $678.8 million
Release date: April 27, 2018

Just shy of 10 years since it began, the Marvel Cinematic Universe gathered nearly every one of its characters for a galaxy-wide showdown with the series' Big Bad, Thanos. The movie featured one of the gutsiest cliffhangers in any franchise's history, leaving audiences to wait in shock for an entire year to discover how Phase 3 of the epic series would end. The film bested The Force Awakens' three-day opening weekend record with $257.6 million, and hit the $2 billion mark in 48 days. Domestically, it would ultimately come up just short of Black Panther, which was released two months prior.
---
---
6. $1.670 Billion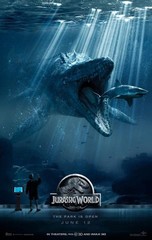 Domestic: $652.3 million
Release date: June 12, 2015

Twenty-two years after Steven Spielberg's Jurassic Park became the Jaws for a new generation, it was time for that generation's kids to have their own version of dinosaur mayhem. The second-best–reviewed film in the Jurassic series (72% on the Tomatometer vs. the original's 91%), Jurassic World trampled a competitive summer full of Avengers, Minions, and inner feelings, and became just the third film since Titanic in 1998 to pass $600 million in domestic box office.
---
7. $1.657 Billion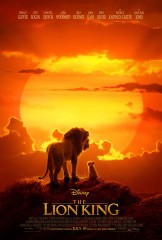 Domestic: $543.6 million
Release date: July 19, 2019

Having found success with its live-action re-imaginings of The Jungle Book and Beauty and the Beast, Disney tripled down in 2019 with three "new" remakes. Dumbo was a bit of a bust, Aladdin was a success, but The Lion King truly roared. That made sense given that the 1994 original, at the time, was one of the studio's most successful films in the middle of its rebirth, and director Jon Favreau's CGI-fueled version traced it for a new generation. The result is the highest-grossing domestic release to receive a Rotten score on the Tomatometer, at 53%. But its $191 million opening was the eighth highest of all time and it became the 14th film to pass a half-billion domestically and just the ninth film to rack up $1 billion overseas.
---
---
8. $1.519 Billion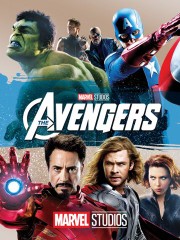 Domestic: $623.4 million
Release date: May 4, 2012

Want proof that Avengers work best together? Consider that the first combined outing for Iron Man, Thor, and Captain America bested the $1.4 billion that their origin stories had made combined. Five films into the MCU (including Edward Norton's The Incredible Hulk), the team was finally assembled for a singular battle against Loki and his inherited army. Joss Whedon's movie became the first ever to make over $200 million in a single weekend and was Marvel's first entry into the Billion Dollar Club, which had just 12 members at the time.
---
9. $1.515 Billion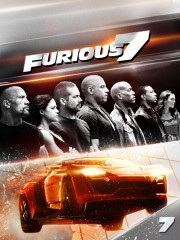 Domestic: $353 million
Release date: April 3, 2015

What started out as a Point Break derivative – with cars! – became one of the unlikeliest mega franchises ever. Vin Diesel's return in the series' fourth film is what really got the Fast and Furious franchise engines revving, and Dwayne Johnson's addition in the fifth film added some humor and helped get the critics on board. But it was the full embrace of the series' now-signature bombast, as well as the untimely death of Paul Walker, that brought the combo of curiosity and tribute that helped make James Wan's Furious 7 the franchise's most successful entry. It hit with audiences – the opening weekend haul of $147 million was almost $50 million more than any previous entry – as well as with critics (it's the highest-rated movie in the series at 81% on the Tomatameter).
---
10. $1.448 Billion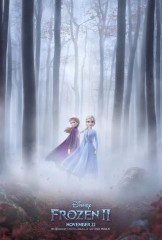 Domestic: $477 million
Release date: November 22, 2019

When a film becomes not just a global phenomenon but the highest-grossing film in your canon of animated entertainment, a sequel is inevitable. While not quite as well-received as the first film critically (77% vs. 90% on the Tomatometer), Frozen II virtually demanded that parents bring their children for a second adventure. It began with the third-highest opening weekend for an animated film (after Pixar sequels Incredibles 2 and Finding Dory) – $130.26 million – and then became the highest-grossing film over the five-day Thanksgiving holiday, which was all the more impressive given it had opened the prior weekend. In its fourth weekend of release, it became Disney's sixth billion-dollar film of 2019, pushing Jumanji: Welcome to the Jungle out of the Top 50 on the same weekend that its sequel The Next Level opened. Now, the movie has overtaken the original Frozen to become the highest-grossing animated film of all time.
---
11. $1.402 Billion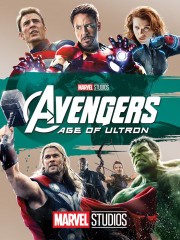 Domestic: $459 million
Release date: May 1, 2015

If any film in the top 10 could be considered both a success and a disappointment it would be Joss Whedon's Avengers sequel. Coming up shy of the first film's record-breaking opening weekend – note that it was still the second-best opening of all time when it was released – the movie never matched its predecessor in dollars or affection. With a 75% Tomatometer rating, it doesn't even rank among the top 10 Tomatometer scores of the MCU – though we think there's a case to be made for reassessing its virtues – and it lost the summer of 2015 to the dinosaurs of Jurassic World. Still, it was just the 16th film ever to cross the $400 million line domestically in its initial run.
---
12. $1.347 Billion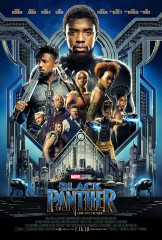 Domestic: $700.1 million
Release date: February 16, 2018

After an introduction in Captain America: Civil War, T'Challa got his own film in February of 2019. Audiences were hungry for representation on screen and looking for a thrilling re-introduction to the character, and in Ryan Coogler's action-packed, beautiful-looking epic, they got both. The movie became the fifth film in history to have a $200 million opening weekend, and just the third film ever to gross over $700 million in North America, outlasting even Avengers: Infinity War that summer. Why isn't it even higher in the list? Because it remains the only post-Avengers film in the MCU to make less money internationally than domestically.
---
---
13. $1.342 Billion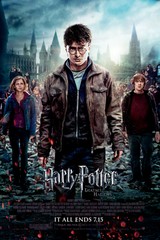 Domestic: $381.2 million
Release date: July 15, 2011

Fans of J.K. Rowling's fantasy series got to see its characters (and the actors who played them) grow up in front of their eyes. The culmination of the journey that began in 2001 also ushered in a new trend of splitting final chapters in halves. The back half of the Potter finale set the new record for an opening weekend at the time with $169.1 million, and its $960 million international haul ranked only behind Avatar and Titanic. By the end of its run, the eight Harry Potter had films grossed a combined $7.72 billion.
---
14. $1.333 Billion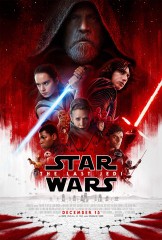 Domestic: $620.2 million
Release date: December 15, 2017

One of the more controversial entries in the Star Wars series – don't get anyone started on the casino planet sequence! – Rian Johnson's The Last Jedi took the standard dip that had afflicted other middle films in the franchise. The Empire Strikes Back made 31.9% less than A New Hope, Attack of the Clones made 34.6% less than The Phantom Menace, and The Last Jedi fell 33.8% off The Force Awakens. Still, Johnson's film joined Episodes IV, V, and VII in the 90%+ realm on the Tomatometer and may end up being the ultimate bridge to the next generation of Star Wars fans.
---
15. $1.308 Billion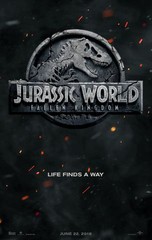 Domestic: $417.7 million
Release date: June 22, 2018

J.A. Bayona's follow-up to Colin Trevorrow's continuation of Steven Spielberg's series received the weakest Tomatometer score of the franchise to date (48%) and, following the path of many "second" entries in franchises (even if it's technically the fifth), dropped 36% from Jurassic World in overall domestic box office. But it was still good enough for 23rd all-time in North America and 13th in overseas dollars. It was also the second-highest-grossing domestic film of the 2018 summer season, behind the #17 film on this list.
---
16. $1.281 Billion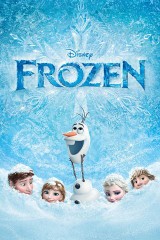 Domestic: $400.7 million
Release date: November 22, 2013

The Oscar-winning song that has tortured parents for nearly a decade was just part of what made Frozen the highest-grossing animated film in history. The story of two sisters searching for happily-ever-after with each other rather than the standard gentlemen suitors also won the Oscar for Best Animated Feature and bested 2012's Ice Age: Continental Drift for the highest international haul for an animated film ever ($875.7 million compared to $715.9 million), a record it holds to this day despite challenges from Minions and Incredibles 2. (If you consider the new Lion King animated though, this is one crown the Arendelle princesses no longer wear.)
---
---
17. $1.264 Billion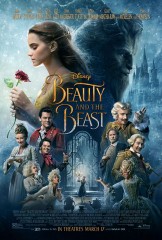 Domestic: $504 million
Release date: March 17, 2017

Speaking of Disney soundtracks, it was the 2017 live-action redo and not the Best Picture-nominated animated Beauty and the Beast from 1991 that really broke the bank and remains in the record books. Bill Condon's version of the tale as old as 1991, starring Emma Watson, was not the first of Disney's splashy re-imaginings, but it certainly was the most successful at the time, becoming the seventh film to cross a half-billion in North America and the 16th to pass three-quarters of a billion overseas.
---
18. $1.243 Billion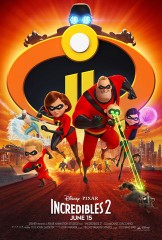 Domestic: $608.6 million
Release date: June 15, 2018

Brad Bird's The Incredibles debuted a full four years before the MCU began, a time when the Pixar brand was as close to a guarantee of success (and quality) as the industry had. Fourteen years later and deep into the superhero cinematic explosion, Bird's sequel more than doubled the original's box office and became the highest-grossing animated film ever at the domestic box office. It was the ninth film to cross the $600 million mark in North America and remains in the top 10 all-time earners domestically.
---
---
19. $1.236 Billion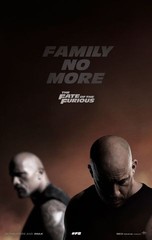 Domestic: $226 million
Release date: April 14, 2017

A half-billion dollars was put into the production of the seventh and eighth chapters of this franchise and they made a combined $2.75 billion globally. F. Gary Gray's film was a bit of a comedown from the highs of James Wan's Furious 7. It even fell behind the sixth Furious film domestically, but did incredibly well abroad: it was the sixth film ever to make a cool billion outside the U.S. and Canada alone. Though still Fresh (67% on the Tomatometer), it was the lowest-scored Fast and Furious movie among critics since the fourth film.
---
20. $1.215 Billion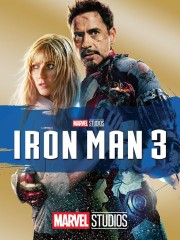 Domestic: $409 million
Release date: May 3, 2017

The first Marvel film released following the massive success of Joss Whedon's The Avengers was also the most successful of the individual Iron Man films. Robert Downey Jr.'s Kiss Kiss Bang Bang director, Shane Black, took over for Jon Favreau and put a twist on some comic-book lore in ways that still draws out disappointment from some fans. The general moviegoing public ate it up, though. Iron Man 3 was just the 13th film to reach $400 million domestic in its initial run, and is the highest-grossing non-Avengers film in the MCU overseas with over $805 million. (And, if you are are keeping track, it is the 12th Disney property in the top 20.)
---
---
21. $1.159 Billion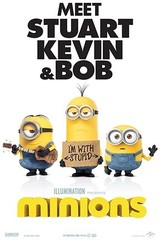 Domestic: $336 million
Release date: July 10, 2015

After two successful Despicable Me films it was time to give Gru's kooky supporting yellow folk their own story. Smart move. Minions had the largest opening for Illumination Entertainment ever, earning $115.7 million on its first weekend. Though it came up shy domestically of Despicable Me 2 ($336 million vs. $368 million) it can still boast the second-best overseas return for any animated film ($823.4 million), behind only Disney's Frozen, and stands as the company's biggest global success to date.
---
22. $1.153 Billion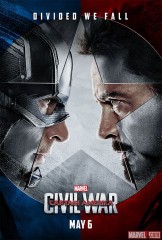 Domestic: $408.1 million
Release date: May 6, 2016

It was not officially an Avengers film, but Civil War may as well have been. Thor and Hulk were AWOL, sure, but Spider-Man received his welcomed introduction into the MCU, as did Black Panther. The movie's run kicked off with the fifth-highest opening in history, earning $179.1 million on opening weekend (that's now the 11th-highest opening). Another $745 million internationally made this the fourth MCU film to reach $1 billion. Another fun fact: Anthony and Joe Russo are one of only two filmmakers/filmmaking pairs on this list to have three films in the top 50
---
23. $1.148 Billion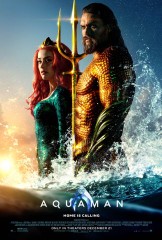 Domestic: $335.1 million
Release date: December 21, 2018

How could the DCEU get to $1 billion? Adding Batman into their Superman storyline couldn't do it. Wonder Woman's solid domestic numbers were nearly matched internationally, but even those figures came up short of Suicide Squad – and the goal. It would take Aquaman to crack the $1 billion mark for the DC Extended Universe. James Wan's second billion-dollar film on the list may have had the second-smallest opening weekend of the Universe, but its prolonged success through the holiday season and beyond – the movie made nearly five-times its opening – was greater than any DC property since Tim Burton's Batman in 1989.
---
24. $1.142 Billion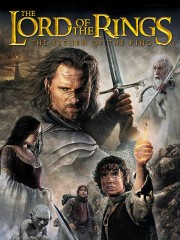 Domestic: $377.8 million
Release date: December 17, 2003

Peter Jackson's (first) epic trilogy unfolded over three straight holiday seasons and its finale was rewarded in every fashion: Return of the King historically won all 11 Oscars that it was nominated for, including Best Picture and Best Director; it was one of the best-reviewed films of the year (Certified Fresh at 93%); and it became the fourth-highest domestic grosser of all time behind just Titanic, The Phantom Menace, and Sam Raimi's first Spider-Man film. It was no slacker overseas, either: When Return finished its run, only Titanic had a greater number outside of the U.S. and Canada.
---
---
25. $1.132 Billion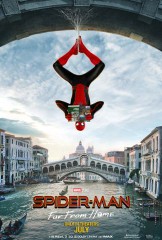 Domestic: $390.5 million
Release date: July 2, 2019

No wonder Disney and Sony made up: 2019's Spider-Man: Far From Home, which might have been the end of their association had they not moved past their impasse, is Sony's highest-grossing film of all time. Six of the studio's eight highest-grossing films ever have involved Spider-Man (or Venom), but this was the first Sony flick to cross the $1 billion line, and the ninth film in the MCU to do it. (Spider-Man appeared in four of the MCU's other members of the $1 Billion Club). It was also the fifth stand-alone Spider-Man film (live-action or animated) to register at 90% or higher on the Tomatometer – critics love their web-slinger.
---
26. $1.128 Billion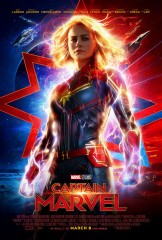 Domestic: $426.8 million
Release date: March 8, 2019

After getting tag-teased at the end of Infinity War, Brie Larson's Carol Danvers made her debut in the MCU as the universe's first headlining female superhero in 2019's Captain Marvel. Outgrossing DC's Wonder Woman around the world and at home, the breakthrough film was embraced by critics (though its Certified Fresh score of 78% ranks 18th out of the MCU's 23 films). The space epic was only one of two films in 2018-19 to spend 10 straight weeks in the top 10 (the other being Black Panther), and was the seventh MCU film to reach $1 billion at the box office globally.
---
27. $1.124 Billion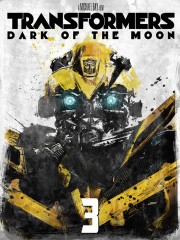 Domestic: $352.4 million
Release date: June 29, 2011

The only Transformers sequel under the direction of Michael Bay to rank higher than 20% on the Tomatometer (a whopping 35%!) is not the series' biggest domestic or international earner. But combined it remains the champion overall in worldwide gross (and bonus for the studio: it had one of the series' lowest budgets). Only the final Harry Potter chapter could beat it in the summer of 2011, when they were the only films to pass $300 million domestic.
---
---
28. $1.109 Billion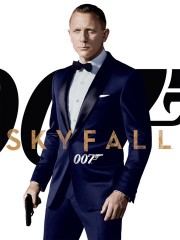 Domestic: $304.4 million
Release date: November 9, 2012

The James Bond franchise got a boost with Pierce Brosnan and an even larger one with Daniel Craig. But there was no bigger boost to the long-running franchise than Craig's Skyfall, the first film to cross $300 million domestically and $1 billion globally. A series that has existed for 50-plus years is going to get a little help from inflation – Goldfinger, Thunderball, and You Only Live Twice would have been $300 million grossers today – but we're not doing inflation here. Skyfall was also a gold standard for Bond beyond the box office: It stands amongst the series' top five scores on the Tomatometer, Certified Fresh at 92%.
---
29. $1.104 Billion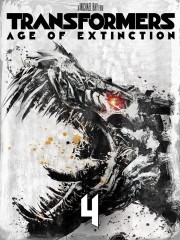 Domestic: $245.4 million
Release date: June 27, 2014

The Transformers series was beginning to show its age in North America in 2014, but around the world it was more popular than ever. Shia LaBeouf was replaced with Mark Wahlberg as the franchise's central hero, and the fourth film from Michael Bay approached a near three-hour running time at 165 minutes. But even as it dipped below $300 million for the first time at home, its $858 million international haul was still the sixth-highest total for any movie outside the U.S. and Canada at the time. (It is now 16th.) Bay's fifth film of the franchise, The Last Knight, fell 47% in overall domestic and nearly 45% internationally. At 18% on the Tomatometer, Age of Extinction has the lowest Tomatometer score of the top 50 biggest films at the worldwide box office.
---
30. $1.081 Billion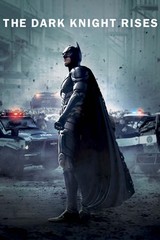 Domestic: $448.1 million
Release date: July 20, 2012

The conclusion of Christopher Nolan's Batman trilogy gave us Bane, Catwoman, and even a surprise along the way. By the end of that summer only four films had grossed more domestically in their initial runs than The Dark Knight Rises: Avatar, Titanic, The Dark Knight, and Marvel's The Avengers, which was the only film to eclipse Rises in all of 2012. When all was said and done, Nolan's trilogy had grossed over $2.46 billion worldwide.
---
---
31. $1.074 billion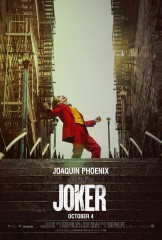 Domestic: $335 million
Release date: October 3, 2019

The director of The Hangover films wanted to make an origin story out of Batman's most infamous nemesis. The project was met with skepticism, and then it began a run on the festival circuit. Venice awarded the film its top prize in the Golden Lion; some critics were hailing it a masterpiece. Though its Tomatometer score is among the lower scores in the Top 50 (69%), Todd Phillips' Joker had the highest-opening ever in the month of October (passing the previous years' Venom) and ultimately became the highest-grossing film ever released in that month in North America, surpassing Alfonso Cuaron's Gravity domestically. The film has just taken over Pirates of the Caribbean: On Stranger Tides, Jurassic Park, Finding Dory, The Phantom Menace, Aladdin, and Warner Bros' The Dark Knight on this list, and also earns a place as one of its most profitable films of all time.
---
32. $1.073 Billion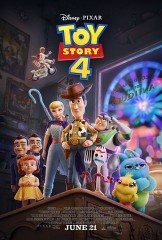 Domestic: $433.9 million
Release date: June 21, 2019

When the fourth entry of Pixar's signature series opened to "only" $120 million, many labeled it "a disappointment." Some had expected Toy Story 4 to have the studio's biggest opening ever, and the film was then written off – by some – as part of a string of failed sequels in the summer of 2019. Well, Woody and the gang proved them all wrong. The movie went on to outgross the third film by over $12 million domestically. Even if it came up a bit short internationally, it still became the fourth billion-dollar grosser in Pixar's history and their third-highest–grossing film overall.
---
33. $1.073 Billion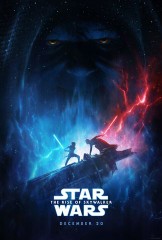 Domestic: $514.7 million
Release date: December 20, 2019

The final chapter of the Skywalker saga may have broken the trend set by the other third entries in the franchise's trilogies (each outgrossed the middle episodes), but it will become record that we may never see broken again. During the week of January 12, 2020, it became the seventh film released by Disney in 2019 to break the $1 billion barrier – it reached that marker in 28 days, whereas The Last Jedi did it in less than three weeks. That will be remembered far longer than having the 12th-highest opening of all-time – The Force Awakens and The Last Jedi were numbers one and two until Avengers: Infinity War opened – or that it had one of the lowest Tomatometer scores among the nine films. Nevertheless, it puts a capper on a nine-episode series from 1977-2019 that grossed (with re-releases) a collective $8.71 billion.
---
34. $1.067 Billion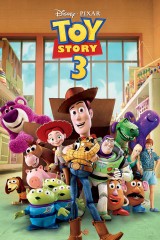 Domestic: $415 million
Release date: June 18, 2010

We all assumed it was the end for Woody, Buzz, and all their toy friends – that bittersweet finish was just so perfect. The series would have gone out with a box-office bang, too. The first summer release for the Toy Story franchise turned into the first $100 million opening weekend for Pixar as well as the studio's first $400 domestic tally and first worldwide haul of $1 billion. For almost two years it was the second-highest–grossing domestic release in Disney's history; by 2019 it was 16th.
---
---
35. $1.066 Billion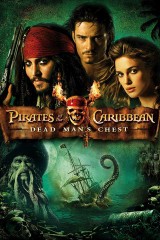 Domestic: $423.3 million
Release date: July 7, 2006

Everyone mocked the concept of Disney turning one of their classic rides into a feature-length film. Well, some $300 million and an Oscar nomination for Johnny Depp's portrayal of Captain Jack Sparrow later, we were looking at a franchise with a modicum of respect. At least, for a little while. Critics went from disdain for the concept before the first film was released to disdain for its epic-length and earnestness in the space of just two films, with the original movie's score of 79% dropping to 53% on the Tomatometer for the sequel. But audiences went the other direction, giving Dead Man's Chest a 38.6% boost in domestic earnings and an 84.2% boost internationally. It was Disney's first $100-plus million opening ($135 million to be precise), and the studio has had 20 more since then. From 2006 until Toy Story 3 was released in 2010, Dead Man's Chest was the highest-grossing domestic release in Disney's history.
---
---
36. $1.056 Billion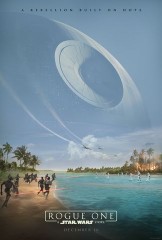 Domestic: $532.2 million
Release date: December 16, 2016

A year after J.J. Abrams launched the record-breaking continuation of George Lucas' Skywalker saga, audiences were given a go-between tale to help fill in the gaps that led to the destruction of the first Death Star. The Magnificent Seven-like story was an instant favorite for some and an average side-trip for others. It became just the seventh film to clear a half-billion dollars in domestic box office. A nearly-equal international haul filled in the other half needed for Rogue One to join the $1 Billion Club, a goal that Solo: A Star Wars Story came up more than $600 million short of.
---
37. $1.051 Billion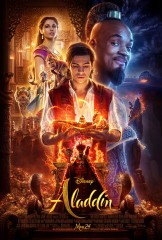 Domestic: $355.6 million
Release date: May 24, 2019

Aladdin wasn't always a sure bet: A blue Will Smith was mocked in early reveals of his Genie character and Tim Burton's live-action Dumbo proved to be a bust just two months before Aladdin's release. But Guy Ritchie's new version of the beloved 1992 animated film took advantage of other 2019 summer under-performers like Godzilla: King of the Monsters, Dark Phoenix, and Men In Black International, gobbling them all up and staying in the top five at the box office for seven straight weeks. Its international haul was only $70 million less than 2017's Beauty and the Beast, and was even higher than several films above it on this list including Black Panther, Incredibles 2, and numbers 29-32.
---
38. $1.046 Billion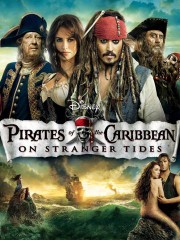 Domestic: $241.1 million
Release date: May 20, 2011

After Gore Verbinski's Pirates trilogy grossed a combined $2.68 billion worldwide, Disney and Jerry Bruckheimer were not about to let the series sail into the sunset. The third film's bloated length of 168 mins was roundly criticized (its Tomatometer score is just 45%), and this fourth film fared even worse with reviewers (33%), but it did the job at the box office. Domestic audiences showed up for the revamped outing with Jack Sparrow, just not in the expected droves, and a mammoth international total ($804.6 million) kept Stranger Tides in the record books.
---
39. $1.035 Billion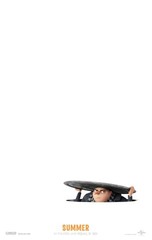 Domestic: $264.6 million
Release date: June 30, 2017

Though the third film in the Despicable Me franchise made just $13 million more than the original at the domestic box office, internationally the Despicable Me films had a 164% increase from the first film ($543.1 million) to the third ($1.035 billion). Released in 4,529 theaters, Gru's third chapter did manage to have the largest launch in film history in North America until Avengers: Endgame came along. Four other films during the summer of 2019 also exceeded its one-time-record theater count.
---
---
40. $1.032 Billion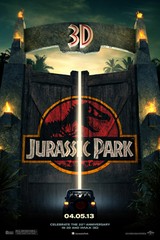 Domestic: $402.8 million (including re-releases)
Release date: June 11, 1993

Before James Cameron owned the top two spots in all-time domestic box office (for a period), it was Steven Spielberg who had pulled off that feat. His adaptation of Michael Crichton's novel, Jurassic Park, was a return to the revered popcorn blockbusters he made his name on and it replaced the previous year's Batman Returns as the top opener ever with $47 million and went on to gross over $357 million that summer. That was just a couple million dollars shy of his 1982 classic, E.T., but re-releases in 2-D and 3-D over the years have put the film over $400 million domestic and $1 billion worldwide.
---
41. $1.029 Billion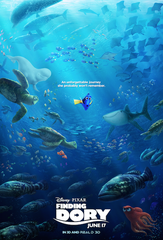 Domestic: $486.3 million
Release date: June 17, 2016

Thirteen years after Finding Nemo became Pixar's first $300 million domestic grosser and its biggest hit, the sequel focusing on Ellen Degeneres' beloved memory-challenged sidekick reclaimed the throne, becoming again the animation house's highest domestic grosser ever. The movie bested Toy Story 3 by over $71 million at home – even if it came up a bit short of that film internationally – and showed Pixar's sequel business was really starting to thrive.
---
42. $1.027 Billion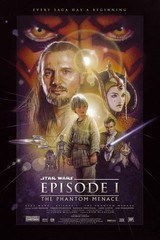 Domestic: $474.5 million (including re-releases)
Release date: May 19, 1999

George Lucas returned to the director's chair after more than two decades to give fans what they thought they wanted 16 years after the release of Return of the Jedi. Fans certainly turned over their money but many left with a sense of disappointment that would help taint the prequel trilogy for decades to come. Phantom Menace was the highest-grossing film domestically to earn a Rotten score 55% (until 2019's The Lion King came along). The $431 million earned in its initial run was enough to make it second only to Titanic all-time in North America; it took re-releases to push it over $1 billion globally. In 1999, it was the first film to clear $100 million in five days, beating the previous record holder, The Lost World: Jurassic Park, which earned $98.6 million in the same amount of time.
---
---
43. $1.026 Billion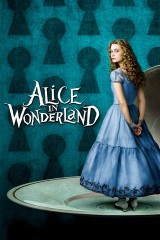 Domestic: $334.2 million
Release date: March 5, 2010

Among the first five attempts Disney had made to bring its classic cartoons to life by 2010, Tim Burton's Alice In Wonderland was by far the most successful. Its $116.1 million start was the sixth-largest movie opening ever at the time and the second-highest for Disney behind the second Pirates film. It was Burton's seventh collaboration with Johnny Depp and the director has not had a film gross as much domestically in total as Alice made in its first three days since – not even with his attempt to replicate the success with Dumbo in 2019, which grossed a total of $114.7 million. But back in 2010, only Avatar, Titanic, and The Return of the King had made more money outside of North America than Alice did.
---
44. $1.024 Billion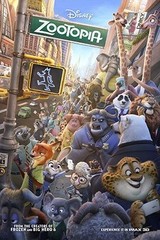 Domestic: $341.3 million
Release date: March 4, 2016

To this day, Zootopia remains the second-highest–grossing animated Disney film not connected with Pixar. Since Frozen spent 16 straight weeks in the top 10, only three films have come as close, with 13 straight weeks in that top 10: Black Panther, La La Land, and yes,  Zootopia. Its $682 million overseas is the sixth-best ever for an animated film, the second-best for any Disney animated film, Pixar or otherwise. Also, it is just one of four films on this list to receive a Tomatometer score of 97%.
---
---
45. $1.017 Billion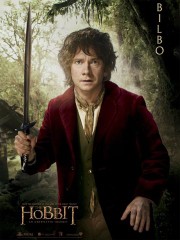 Domestic: $303 million
Release date: December 14, 2012

Almost a decade after wrapping up his landmark Lord of the Rings trilogy, Peter Jackson returned to the world of J.R.R. Tolkien to give audiences the Bilbo Baggins tale. A planned two-parter turned into a full-blown trilogy and critics were feeling the bloat: While Jackson's Lord of the Rings films all scored over 90% on the Tomatometer, the Hobbit films never rose above 74%, with the first film right in the middle with 64%. Audiences were not tired just yet, though, even if this was the last of the Middle-earth series to hit $300 million domestic and $1 billion worldwide. On the glass-half-full side, Jackson's first four Tolkien films grossed a combined $3.938 billion globally.
---
46. $1.005 Billion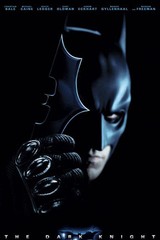 Domestic: $535.2 million
Release date: July 18, 2008

The untimely passing of Heath Ledger in January 2008 was a gut punch, but it made anticipation for what would become his iconic, Oscar-winning portrayal of Batman's arch-nemesis, the Joker, even more feverish. It was the central piece of what is considered one of the greatest comic-book films ever made. The movie's $158 million opening weekend broke the previous record-holder, Spider-Man 3, by more than $7 million, and Dark Knight held the record for nearly three years to the day until the final Harry Potter chapter was released. The opening is still 17th all-time and the movie's domestic total haul is the 12th-highest ever.
---
---
47. $978.1 Million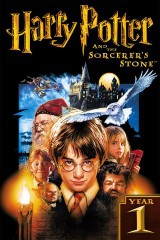 Domestic: $318 million
Release date: November 16, 2001

Four years after the publication of J.K. Rowling's first Harry Potter book, Chris Columbus brought it to the big screen and its legions of fans turned up in record numbers. A $90.2 million opening weekend crushed the previous title holder from four years earlier, The Lost World: Jurassic Park, by over $18 million. The Sorcerer's Stone's final domestic total ranked sixth all-time behind the initial runs of Titanic, The Phantom Menace, E.T., Jurassic Park, and Forrest Gump. That total remained the highest of the series until Deathly Hallows: Part 2 in 2011.
---
48. $976.9 Million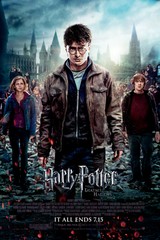 Domestic: $296 million
Release date: November 17, 2010

If Quentin Tarantino could do it, why not Harry Potter? Warner Bros. tried to maximize their profits by splitting J.K. Rowling's final book into two films. The first 150 minutes missed getting close to the $300 million mark, perhaps as some fans figured they could catch up on home video just before Part 2 hit theaters the following summer. Still, only five films had done better than its $125 million opening (The Dark Knight, Spider-Man 3, The Twilight Saga: New Moon, Dead Man's Chest, Iron Man 2). The combined power of the Deathly Hallows resulted in $677.1 million domestic and $2.3 billion worldwide alone (but together.)
---
49. $970.8 Million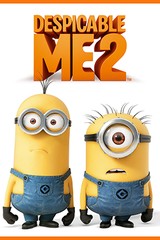 Domestic: $368.1 million
Release date: July 3, 2013

Despicable Me was a surprise hit in 2010, announcing the arrival of Illumination Entertainment as a major player in the animation game. So, after the losses of Hop and the decent success of Dr. Seuss' The Lorax, the studio doubled down on their biggest hit and struck gold. Another $325,000 and the film would be its highest domestic grosser instead of The Secret Life of Pets, which, along with Minions, would follow Despicable Me 2 with $100-plus million openings. By the end of that summer, the only animated film to have grossed more money worldwide was Toy Story 3. Also if you had guessed earlier that maybe Steven Spielberg or George Lucas were the other director/s – along with the Russo Bros. and their ilk – with a trifecta on this list, you would have been wrong, because the correct answer is Pierre Coffin, who directed (or co-directed) all three Despicable Me films, as well as Minions.
---
50. $968.5 Million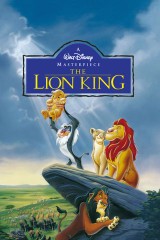 Domestic: $422.8 million
Release date: June 15, 1994

For 25 years, this film has remained relevant in pop culture through an acclaimed stage show, direct-to-video sequels, spinoffs, television series, and that mammoth re-imagination. The original Lion King was the second-highest–grossing film of 1994 behind Forrest Gump, which was – at the time – third only to the initial runs of E.T. and Jurassic Park at the all-time domestic box office. That made The Lion King the fourth highest-grossing film ever (not counting re-releases) and the number 1 domestic animated release of all time, a title it held for nine years until Finding Nemo.
---
Like this? Subscribe to our newsletter and get more features, news, and guides in your inbox every week.
Thumbnail image courtesy Walt Disney Studios Motion Pictures, Warner Bros. 
The movie business is difficult; that shouldn't surprise anyone. A lot of thought and care and preparation — not to mention money — goes into the filmmaking process, and sometimes the end result just doesn't quite turn out the way its creators intended. But even when a film production goes sideways, for whatever reason, there's often a glimmer of something incredible hidden beneath the botched line deliveries, mediocre special effects, and general ineptitude on display. Sometimes, there are great scenes to be found in truly Rotten movies.
With that in mind, we've compiled an initial list of 30 examples in which an inspiring exchange, an ingeniously staged action sequence, or a hilarious performance helped shine a light on otherwise mediocre productions. We're talking about genuinely outstanding moments — not ones we find ironically amusing — that might feel right at home in more expertly crafted films. There are, of course, countless more we could have included, but we'll save those for the next installment of this series. And, if there are any that you think belong here, let us know in the comments!
---
(Photo by 20th Century Fox)
DARTH MAUL vs. QUI-GON AND OBI-WAN
The long-awaited Star Wars prequel introduced us to such inexplicable horrors as Jar Jar Binks, midi-chlorians, and mind-numbing Galactic Senate debates, but the film did offer an awesome glimpse of what it could have been. The final battle pitting Darth Maul against Qui-Gon Jinn and Obi-Wan Kenobi is one of the most dynamic lightsaber duels we've ever gotten, thanks in part to the martial arts talent of Ray Park as the Zabrak Sith Lord. Not only is the fight kinetic and inventive, who can forget the iconic moment when that second crimson beam emerges from Darth Maul's double-bladed lightsaber?
---
WINGSUIT FLIGHT
The Transformers franchise is largely a jumbled mess of CGI, explosions, stilted dialogue, and perfunctory storytelling. That said, Michael Bay knows his way around visual spectacle, and while Dark of the Moon features its fair share of incomprehensible robot mayhem, there is one practical stunt (read: they did it for real) in the film that is genuinely thrilling. Bay enlisted the aid of experienced wingsuit flyers to jump off the Sears Tower and soar between Chicago's skyscrapers as chaos unfolds all around them. It's impressive, it's majestic, and it's just cool as hell. If only the rest of the movie could match this three-minute sequence…
---
OPENING HIGHWAY PILEUP
None of the Final Destination movies is particularly well-reviewed (Final Destination 5 is the only Fresh one at 62%), and for the most part, they all feel like a series of morbid Rube Goldberg-esque vignettes strung together by the thinnest of plots. A few of those gory scenarios, however, are surprisingly inventive, and none of them tops the opening to Final Destination 2, which sets its wheels in motion with an immaculately staged, over-the-top highway pileup that is equal parts ridiculous, harrowing, and literally explosive. Nothing else in the film even comes close.
---
(Photo by Distant Horizon)
DONNIE YEN vs. COLLIN CHOU
You may know Donnie Yen from Ip Man or Rogue One, and you may know Collin Chou as Seraph from the Matrix sequels, but chances are you haven't seen this Hong Kong action thriller by Wilson Yip (who also directed the Ip Man movies). The story is a predictably rote potboiler about a loose-cannon cop who takes on a crime syndicate, but the climactic battle between Yen's Detective Ma and Chou's gangster Tony is savage and visceral, with bone-crushing stunt work and Yen adding MMA techniques to his more traditional martial arts style.
---
PARKING GARAGE SINGLE TAKE
Since directing and co-writing the first Saw, James Wan has introduced the world to the Conjuring universe, brought us the best-reviewed Fast and Furious movie, and earned the right to bring DC's Aquaman to the big screen. Before all of that, though, he did direct this fairly absurd action thriller about a grieving father (Kevin Bacon) out for revenge against the gang who murdered his son. It's a violent film with a ridiculous plot, but it does feature one sequence that demonstrates Wan's potential for greater things. A two minute-long single take follows Bacon's character as he attempts to lose his pursuers in a multi-level parking garage, with seamless camerawork that weaves up and down the ramps and alongside the outside of the garage to capture perfectly timed appearances by different characters. It's impressive, and it far outshines everything else in the movie.
---
ABNER DOUBLEDAY INVENTS BASEBALL
Adam Sandler began his stint on Netflix with a bang, garnering a rare 0% with this joyless — and casually racist — spoof of The Magnificent Seven. There is one gloriously effective moment of inspired comedy, though. In a scene that riffs on the invention of baseball, John Turturro cameos as Abner Doubleday, who invites the titular sextet and a dozen others to play a new game with him, only to make up all of the sport's rules and terminology on the spot just to ensure he wins. It may be the only joke in the movie that lands, but it lands superbly.
---
(Photo by New Line Cinema)
AUSTIN GOES TO HOLLYWOOD
By the time the third installment of Mike Myers' Austin Powers series hit theaters, the world had just about had its fill of "Yeah, baby!"s and shagadelic double entendres, but the cameo-filled opening scene of Goldmember is pure magic. The film begins with an action-packed Hollywood adaptation of Austin Powers' life story, starring Tom Cruise as the titular spy, Gwyneth Paltrow as Bond girl stand-in Dixie Normous, Kevin Spacey as Dr. Evil, and Danny DeVito as Mini Me. To top it all off, as the scene ends, the cameras pull back to reveal the man at the helm is none other than Steven Spielberg. Genius.
---
THE FIGHT FOR THE KEY
The first Pirates of the Caribbean film was a pleasant surprise, able to silence most of those who thought it silly to build a movie around an amusement park attraction. Every film since then has been a gradual step down, and it all began with the first sequel, Dead Man's Chest, an overstuffed bombardment of spectacle with little but Johnny Depp's performance to hold it all together. That said, the extended swordfight for the key to the titular chest is the high point of the film, making use of some fine stuntwork and clever setpieces to deliver a top-notch action scene.
---
"I WAS UP FOR PRINCESS LEIA."
The Scream formula was getting creaky by the time they shifted the setting to Hollywood for the most meta entry in the series (the cast of a Stab film, based on the real events of Scream, start getting plucked off by a real-life ghostface). The laughs were still there, thanks mostly to a killer performance by Parker Posey as Jennifer Jolie, the actress playing Courteney Cox's Gale Weathers; the scares, not so much. But kudos to Wes Craven and whoever else convinced Carrie Fisher to make a cameo as the disgruntled, and loyal-to-a-point, studio archivist Bianca. When approached by Jolie and Weathers on the hunt for details on a former starlet, Bianca stops them before they even get a chance to ask if she's you know who. "I was up for Princess Leia," Fisher explains. "I was this close. So who gets it? The one who sleeps with George Lucas."
---
(Photo by Universal Pictures courtesy Everett Collection)
"LA MER" ON THE BEACH
It's hard to deny that Mr. Bean is something of a cultural icon, and it's essentially defined the career of Rowan Atkinson. While the early-'90s series was hugely popular, the character's big screen outings didn't quite measure up. 2007's Mr. Bean's Holiday found the endearing man-child stumbling his way through France, and it largely consisted of watered-down slapstick and his trademark buffoonery. But it was also intended to be an unofficial send-off for the character, and the film's final moments absolutely shine in that respect. As Bean makes his way across a picturesque beach, everyone around him joins him in an uplifting rendition of "La Mer," and it's equal parts triumphant and bittersweet. Love him or hate him, his goodbye was perfect.
---
CHER'S SOLO
If you thought Cher singing "Fernando" to a man named Fernando in Mamma Mia! Here We Go Again was as good, cheesy, and Cher-y as it gets at the movies, you clearly didn't stick around for the second half of 2010's Christina Aguilera vehicle Burlesque. The movie, which is Rotten at 36%, overflows with small pleasures for those in the just right mood (read: at least three Chardonnays into your evening), among them Kristen Bell as the vampy, villainous dancer Nikki. But when club owner Tess (Cher), fretful for the future of her business, belts out the Dianne Warren-penned survival anthem, "You Haven't Seen the Last Of Me," singing it to no one in particular, but somehow touching anyone who hears it, well… all hail the queen.
---
THE CHASE
Poor man's Scream, rich man's Urban Legend, I know What You Did Last Summer was one of the defining slashers of the mid-to-late '90s – even if it was one of the most generic and uninspired, sitting at 35%. Most remember it for its laughably hysterical moments ("What are you waiting fooooor!?") and that weird Anne Heche business, but even the most discerning of genre fans give credit to director Jim Gillespie for the sequence in which the guy with the hook chases Sarah Michelle Geller's Helen Shivers all over town. It's genuinely scary (beware the mannequin jump scare), giggle-inducing (did she really just drop the keys), and a tiny bit moving in the end. Why the hell did she turn around?
---
(Photo by 20th Century Fox)
LOGAN AND VICTOR THROUGH THE WARS
X-Men Origins: Wolverine was Fox's first attempt at a solo story based on one of their beloved Marvel properties, and other than hiring Liev Schreiber to star opposite Hugh Jackman, the film has precious few things going for it. (Seriously, who thought letting will.i.am speak — and shutting Ryan Reynolds up — was a good idea?) At least we got a pretty great opening credits sequence out of it: after revealing the origin of Logan's (Jackman) relationship to Victor Creed (Schreiber), the film depicts the half-brothers fighting alongside each other in the US Civil War, both World Wars, and the Vietnam War, illustrating Victor's violent descent in the process. That's the movie we all wished we could have seen.
---
GARY OLDMAN WAXES NOSTALGIC ABOUT DISFIGUREMENT
Neither director Jonathan Demme nor star Jodie Foster returned for this 10-years-later sequel, but most assumed it was in capable hands, with Ridley Scott taking the helm, David Mamet penning the script, and Julianne Moore taking Foster's place as Clarice Starling. The end result wasn't expected to live up to its predecessor, but few foresaw the smug, unsatisfying tale of gore we ultimately got. However, in an initially uncredited role, an unrecognizable Gary Oldman plays disfigured Lecter victim Mason Verger, whose macabre retelling of his encounter with Lecter is chilling, gruesome, and a testament to Oldman's ability to captivate an audience, even with a slab of play-doh stuck to his face.
---
Gamer

(2009)

30%
"I'VE GOT YOU UNDER MY SKIN"
Mark Neveldine and Brian Taylor made names for themselves with the Crank series, so it was evident from the start they weren't exactly interested in high art. Right after Crank: High Voltage, in fact, they came back with this futuristic thriller starring Gerard Butler that plays more like a CGI-blasted update on The Running Man, but with far fewer genuine thrills. Rotten at 28%, the movie is kind of a slog to get through, but when Butler's Kable infiltrates the mansion of evil game developer Castle (Michael C. Hall), something almost magical happens. Castle reveals himself to Kable via a choreographed dance routine set to Sinatra's "I've Got You under My Skin," complete with a troupe of mind-controlled brawlers. As Kable fends off his attackers and Castle continues lip-syncing in the background, you can't help but wonder, "Why couldn't the rest of the movie have been this interesting?"
---
(Photo by Columbia Pictures)
TERRY CREWS LOVES VANESSA CARLTON
Despite the cult popularity of In Living Color during the early 1990s, the various members of the Wayans family have struggled to achieve the same kind of success on the big screen. Much of their output has been defined by spoof movies and sub-subpar comedies like White Chicks, built from interesting enough ideas for a sketch or two, but a bit too flimsy for an entire movie. In this case, though, the presence of Terry Crews does help liven things up, and he is at his absolute best when he gleefully lights up as Vanessa Carlton's "A Thousand Miles" comes on the radio and he begins to lip-sync with it. It's a small chunk of comedy gold in the middle of a stale, moldy, powdered-sugar donut.
---
Doom

(2005)

18%
THE "FIRST-PERSON SHOOTER" SEQUENCE
Back when he was still going by "The Rock," Dwayne Johnson paid his dues in stinkers like 2005's Doom, which did little to inspire confidence in video game adaptations on the big screen. At a measly 19% on the Tomatometer, Doom is an incoherent mess of a sci-fi action flick and an unfortunate stain on the resumes of all involved. But there is one instance of blatant fan service that, well, actually kind of works. The camera takes on the first-person viewpoint of Karl Urban's character, Reaper, for several minutes as he tears through the research facility, blasting mutated baddies along the way. It's a carefully planned and choreographed sequence that's not only true to the game, but incredibly ballsy to attempt, and they managed to pull it off with pizazz.
---
THE 15-MINUTE FINAL BATTLE
After he brought a fresh new take on martial arts films with 2003's Ong Bak, Tony Jaa co-directed and starred in its "sequel," Ong Bak 2, which was neither set in the same time period as the first nor really related to it in any way outside of its title. Ong Bak 2 left much of its predecessor's playfulness by the wayside in exchange for an overly serious and familiar tale of revenge that exposed Jaa's shortcomings behind the camera. With that in mind, it's still worth fast-forwarding to the final battle of the film, a glorious display of Jaa's martial arts prowess that sees him utilizing multiple fighting styles and weapons techniques to take down an entire village of assassins over 15 brutal minutes of non-stop action. It's visceral and awe-inspiring, and it highlights not only Jaa's immense skill but also the dedication of his stunt team, who no doubt took a massive beating during the shoot.
---
(Photo by Lou Faulon/STX Entertainment)
OPENING SCENE
This is not Luc Besson's first space rodeo, but working with a $200 million budget, he evidently felt compelled to throw every wacky idea he ever had at the screen. The end result is a visually exquisite but narratively slipshod adventure, but it features another standout opening scene that hints at the film's true potential. Set to the music of David Bowie's "Space Oddity," it chronicles the history of technological advancement that eventually leads to the film's intergalactic setting, and it reflects a refreshingly hopeful, wholesome future of peace and cooperation that's both touching and clever. And then the rest of the movie happens.
---
ROD'S QUIET PLACE
Andy Samberg, Jorma Taccone, and Akiva Schaffer have amassed a huge following, thanks to their work as The Lonely Island, and fans of their brand of humor are often quick to come to the defense of this cult comedy (we get it; some of you love it). Unfortunately, critics didn't quite feel the same way, calling Hot Rod a loosely threaded collection of hit-or-miss sketches that fails to live up to its stars' potential. The biggest "hit" of the lot, though, is clearly the scene when Rod (Samberg) escapes to his "quiet place" in the woods to blow off some steam and ends up tumbling down a hill for nearly a full minute. It begins as a spoofy Footloose homage before it suddenly turns into one of the greatest — and probably the longest — pratfalls ever filmed, and it's pretty glorious.
---
"THERE WAS A FIREFIGHT!"
Perhaps the only good thing about The Boondock Saints is the opportunity to see Willem Dafoe at full tilt (though, to be fair, when is that ever not a good thing?). Much of the film is dedicated to macho posturing and childish fantasy wish-fulfillment — not a surprise considering its notoriously toxic writer-director — but there is a brief moment that lingers long after the credits roll. As Dafoe's FBI agent Smecker arrives on the scene of a shootout, he begins to visualize what took place, passionately conducting a chorus that only exists in his mind and proclaiming, "There was a firefight!" The whole scene falls somewhere between unhinged and insane, and Dafoe's exclamation is the cherry on top.
---
(Photo by Warner Bros.)
A RHINO GIVES BIRTH
Before he really began to demonstrate his range in movies like The Truman Show during the 1990s, Jim Carrey had to wade his way through a number of films that almost solely relied on his gift for physical comedy. His outlandish antics weren't for everyone, though, particularly when you'd seen them before, and so the Ace Ventura sequel, When Nature Calls, settled at a measly 33% on the Tomatometer. While the movie feels like a somewhat stitched-together series of vignettes, the scene when Ace becomes trapped in a mechanical rhino, strips naked, and escapes through a tiny hole in the rear is… Well, as Simon Pegg put it, "It is one of the single most genius pieces of comedic writing that will never be given its due because it's part of a ridiculous, vaguely racist, silly comedy."
---
THE  EMINEM INTERVIEW
Eminem is no stranger to controversy, and his most recent album reignited a familiar one about his use of homophobic slurs in his lyrics. Say what you will about his word choice, but the man is essentially besties with Elton John, and he even skewered himself on the issue in what is certainly the best scene in the 2014 comedy The Interview. As James Franco's talk show host Dave Skylark interviews Em on his show, the contentious rapper casually reveals that he's gay, and that he's surprised no one has figured it out yet, considering the "breadcrumb trail" he's left behind in all his lyrics. It's a rather surprisingly effective moment that only works because of all the controversy he's attracted, and his deadpan, matter-of-fact delivery is pitch perfect, making him the funniest man in the room.
---
FINAL RACE
After the success of the Matrix trilogy, the Wachowskis had carte blanche to work on whatever they wanted, and they chose to take on this long-in-development feature adaptation of the classic animated series. Despite their impressive technical wizardry and the candy-colored dreamscape they brought to life, the film bombed both critically and commercially. Even if you don't love the movie as a whole, it's hard to deny the power of the climactic race, an unexpectedly heartfelt finale bursting with top-notch special effects that not only boasts kinetic thrills but also provides closure on a key plot point. The film has gone on to inspire a cult following, and this ending is a big part of it.
---
(Photo by 20th Century Fox)
THE WET BANDITS GET BRICKED
The law of diminishing returns is very real, but when it comes to movies, it's difficult to argue with a moviegoing public that saw something it liked and simply wanted more of the same. Enter Home Alone 2, which essentially repurposes the story from its predecessor but changes its setting from Chicago to New York. The silly shenanigans here are so familiar that it all essentially feels like a lazy rehash of the same movie. That said, the scene where little Kevin (Macaulay Caulkin) displays Hawkeye-level brick-throwing accuracy just gets funnier with every painful crunch, if only because Daniel Stern's googly-eyed desperation and concussed mumbling reaches vaudevillian heights.
---
QUINN AND CREEDY DO STAR WARS
Nowadays, a fantasy action film headlined by Matthew McConaughey and Christian Bale might be met with fierce anticipation, but that's exactly what we got in 2002's Reign of Fire, and it was far less than the sum of its parts. Despite an intriguing, if somewhat goofy, take on post-apocalyptic humanity and some fairly successfully realized CGI dragons, the film bombed with critics and audiences alike. But in one scene, Bale's Quinn and Gerard Butler's Creedy reenact the climactic battle from The Empire Strikes Back for a crowd of awestruck children, playing it as an oral tradition, a campfire tale told from generation to generation. It's an inspired nod to the power of Star Wars and a wink to the audience that hits its mark much more effectively than much of the rest of the film.
---
THE MISSING PHONE
By the time the third Jurassic Park movie came along, it was already clear the franchise was starting to run out of ideas (gymnastics battle, anyone?), and putting dinos onscreen was deemed sufficient. At least JP3 had a pretty formidable new breed in the Spinosaurus, and one scene in particular hints at how much better the film would have been with a bit more ingenuity. After Paul Kirby's (William H. Macy) satellite phone goes missing earlier in the movie, his newly reunited son Eric reveals it was the sound of that phone that alerted them to their location. Cue the ominous ringing of the phone… and the Spinosaurus that swallowed it.
---
(Photo by Universal Pictures)
MEET MR. HYDE
Last year's reboot of Universal's classic monster movie franchise performed so dreadfully that the studio's plans for its own "Dark Universe" were almost immediately eighty-sixed. That was, in itself, a pretty incredible feat, considering they had the talents of Tom Cruise and Russell Crowe to work with, but at the very least, the latter provided arguably the one standout moment of the movie. Crowe brought a complex intensity to the dual role of Dr. Jekyll and Mr. Hyde, sophisticated in one breath and savage the next, and it left many of us asking if we couldn't at least see a bit more of him, regardless of what happened to the Dark Universe.
---
PACINO'S SPEECH
Oliver Stone's Any Given Sunday could have been so much more than it was, and at over two and a half hours, it was already a lot. Its overlong run time isn't the only issue the film has, though; it also reiterates timeworn sports movie cliches and attempts to cast a critical eye on pro football even as Stone fetishizes it. All that aside, when you've got Al Pacino at your disposal, the smartest thing you can do is set him loose on some meaty lines, and that's exactly what happens when Pacino delivers a pregame pep talk late in the film. It's a powerful moment that really cements what Stone saw when he cast Pacino in the role of a head coach. Who wouldn't follow that man?
---
THE BIG WAVE
It's always a little tricky to turn real-life tragedy into a blockbuster production, but Wolfgang Petersen gathered a top-notch cast and gave it a go anyway. The Perfect Storm provided a pre-Pirates opportunity for Petersen to practice his nautical storytelling skills, but he proved he was more interested in the spectacle of it all. At the very least, he delivered an epic climax that ramped up the drama and pitted George Clooney, Mark Wahlberg, William Fichtner, and the rest of the Andrea Gail crew against a monster wave they couldn't hope to survive. It's an amazing image, and the fact that it isn't an exaggeration of what the open sea may hold makes it that much more terrifying.
(Photo by Warner Bros. Interactive Entertainment)
The 2018 Electronic Entertainment Expo offered some promising new titles inspired by our favorite films and television shows when it hit the Los Angeles Convention Center June 12-14. Games based on movies and serialized TV are nothing new, but the genre has a history of pushing out products more focused on promoting an IP than offering a quality interactive experience.
That's changing. Game developers, passionate about the same titles as the rest of us, are shelving the marketing-spun schlock in favor of crafting ambitious projects that put us in our favorite fictional worlds.
Here are 10 we can't wait to play!
---
JURASSIC WORLD EVOLUTION
Developer:
Frontier Developments
Publisher:
Frontier Developments
Systems:
PlayStation 4, Xbox One, PC
Release Date:
Available now
As fans of the
Jurassic Park
franchise films are well aware, the movies are primarily action-ratcheting affairs focused on dinos unleashing all kinds of hell on unsuspecting park-goers.
Jurassic World Evolution
, however, trades epic destruction for careful construction, as it tasks players with planning, building, managing, and monitoring their very own prehistoric theme park. While the game's more of a cerebral stimulation, it'll still spike your adrenaline when, say, your burgeoning management skills accidentally let a velociraptor loose in the food court.
---
LEGO THE INCREDIBLES
Developer:
TT Games
Publisher:
Warner Bros.
Systems:
PlayStation 4, Xbox One, Nintendo Switch
Release Date:
Available now
If seeing 
Incredibles 2
hasn't completely satisfied your craving for the superhero family's unique brand of crime-fighting fun, you may want to suit-up for
LEGO The Incredibles
. Brimming with block-y bad guys, brick-based puzzles, and the LEGO series' signature personality and humor, this latest plastic toy-packed adventure lets fans relive the best moments from both entries in the popular Pixar franchise. Tons of playable characters – including fan-favorite Edna Mode – and special moves, requiring the entire Parr crew to participate, round out this family-friendly romp.
---
MARVEL'S SPIDER-MAN
Developer:
Insomniac Games
Publisher:
Sony
Systems:
PlayStation 4
Release Date:
September 7, 2018
Set in a sprawling, open-world New York City, this original Spider-Man tale – from veteran developer Insomniac Games – forgoes the origin story slog in favor of putting players behind the shooting webs, acrobatic combat, and wisecracking sense of humor of a more seasoned Spidey. An eye-popping visual presentation, adrenaline-spiking set pieces, fluid action, and more iconic villains than you can cram into Raft prison complement the cinematic wall-crawling, web-spinning action.
---
WORLD WAR Z
Developer:
Saber Interactive
Publisher:
Paramount Pictures
Systems:
PlayStation 4, Xbox One, PC
Release Date:
2018
Plenty of games task players with shooting zombies, scavenging for supplies, and generally doing whatever it takes to survive the undead apocalypse.
World War Z
– which borrows more from the Brad Pitt film than Max Brooks' book – breaths some fresh life into the rotting corpse genre, however, by putting up to 500 flesh-eating freaks on screen simultaneously. Of course, these hungry hordes can also form horrifying zombie pyramids, making it more difficult for you and your co-op partners to fend them off and live another day.
---
SHADOW OF THE TOMB RAIDER
Developer:
Crystal Dynamics
Publisher:
Square Enix
Systems:
PlayStation 4, Xbox One, PC
Release Date:
September 14, 2018
Fans of the
Tomb Raider
films and games can expect to meet a very different Lara Croft in this trilogy-capping entry. More
Predator
than
Indiana Jones
,
Shadow of the Tomb Raider
sees a confident, capable, vengeance-craving Croft camouflaged in mud and employing brutal combat tactics to turn exotic jungle locales into goon graveyards. Though 
Shadow
isn't your typical relic-hunting romp, players can still expect seat-of-the-pants storytelling, cinematic set pieces, and, yes, plenty of tombs to raid.
---
LEGO DC SUPER-VILLAINS
Developer:
TT Games
Publisher:
Warner Bros.
Systems:
PlayStation 4, Xbox One, Nintendo Switch, PC
Release Date:
October 16, 2018
TT Games has no less than three Batman-starring installments in their stable of brick-busting LEGO adventures, but their latest DC entry is taking a decidedly different approach to the iconic comic book universe. As its title suggests,
LEGO DC Super-Villains
is all about the bad guys, from Harley Quinn and Lex Luthor to Poison Ivy and the Crown Prince of Crime himself, the Joker. Rather than playing as these iconic foes though, players will join them as their very own, fully customizable and upgradeable evildoer.
---
OVERKILL'S THE WALKING DEAD
Developer:
Overkill Software
Publisher:
Starbreeze Studios/505 Games
Systems:
PlayStation 4, Xbox One, PC
Release Date:
November 6, 2018
Hundreds of games have pitted players against hordes of foot-shuffling foes, and a handful of those have even unfolded in Robert Kirkman's walker-infested world.
Overkill's The Walking Dead
separates itself from the brain-craving bunch, however, by translating the unforgiving world of the comic books into thumb-blistering gameplay. For fans, this means strategically cooperating with three other players to not only survive brutally difficult encounters with the undead, but also joining forces to fight the game's most challenging enemies, a human faction dubbed "The Family."
---
HITMAN 2
Developer:
IO Interactive
Publisher:
WBIE
Systems:
PlayStation 4, Xbox One, PC
Release Date:
November 13, 2018
We haven't seen the bald, bar-coded assassin on the big screen since Rupert Friend wore his signature sharp suit and red tie in 2015's
Hitman: Agent 47
. Fans needn't wait for a film sequel to be reunited with their favorite hired killer, however, as
Hitman 2
is headed to game consoles this fall. Assuming the role of the titular professional, stealthy players will travel to stunningly-realized exotic locales, don disguises, and incorporate improvised weapons – such as rat poison, frying pans, and frozen fish – to permanently silence high-level targets.
---
RESIDENT EVIL 2
Developer:
Capcom
Publisher:
Capcom
Systems:
PlayStation 4, Xbox One, PC
Release Date:
January 25, 2019
Long before zombie shooters and apocalypse survival sims spread through the video game world like a population-wiping plague, players were fighting virally-infected canines and gobbling up green herbs in
Resident Evil
. Now, Capcom is inviting fans back to Raccoon City to relive what's widely considered the seminal survival horror series' best entry. More than a mere remaster though,
Resident Evil 2
is a completely rebuilt re-imagining, featuring brand new visuals, audio, controls, and a nerve-fraying narrative to rival any contemporary take on the walking corpse genre.
---
KINGDOM HEARTS III
Developer:
Square Enix
Publisher:
Square Enix
Systems:
PlayStation 4, Xbox One
Release Date:
January 29, 2019
The
Kingdom Hearts
series has always been defined by its appealing, if unlikely, mash-up of Disney and
Final Fantasy
characters. Its long-awaited sequel though, is doubling down on the Disney – and Pixar – content, inviting fans to explore worlds and interact with heroes and villains from a variety of favorite films from Walt's vault. From
Frozen
,
Tangled
, and
Toy Story
to
Hercules
,
Wreck-It Ralph
, and
Pirates of the Caribbean
, this fan-servicing sequel has something for Disney and Pixar enthusiasts of all stripes.
Luc Besson's return to the big space opera scene with Valerian and the Thousand Planets comes at a hefty price: a reported $180 million, easily making it the most expensive French production ever. And such fiscal modesty inspires this week's gallery of the 24 most expensive movies ever made! (Budgets and box office are adjusted for inflation, with the base numbers from Box Office Mojo, natch.)
Aye yo, it be Talk Like a Pirate Day on Rrrotten Tomatoes! We have plundered the internet for pictures of our fellow piratanical  hearties for yer sole entertainment! Let's crack open the barrel and see what crawls out of the bung hole, savvy?
---
---
With anticipation so high theaters across the country were adding midnight and early a.m. shows to meet demand, Christopher Nolan's Batman sequel The Dark Knight took in an estimated $66.4 million on opening day. If projections are accurate, it could also become the highest-grossing opening weekend of all time.
According to Box Office Mojo and Exhibitor Relations, The Dark Knight recorded the highest-grossing single opening day in history, beating the $59.8 million mark set by previous record holder Spider-Man 3.
The Certified Fresh Dark Knight has already earned the approval of critics (see this week's Critics Consensus column). At 94 percent on the Tomatometer, it is one of the best-reviewed films of the year. This weekend it may also become the rare blockbuster that reaches both critical and commercial success, as three-day estimates have it projected to take in a weekend total of $155 million — topping previous record holder Spider-Man 3 ($151 million).
Pre-opening projections had The Dark Knight pegged to approach $132 million territory, but Warner Bros.' decision to open in a staggering 4,366 theaters and in higher-priced IMAX showings, exhibitors' move to slot in midnight and early morning screenings, incredibly high buzz generated by stellar reviews and the appeal to fans of attending multiple screenings on opening weekend have contributed to a greater than expected performance. [Check back Sunday for Gitesh Pandya's Box Office Wrapup report.]
Numbers provided by Exhibitor Relations also state that this weekend's overall box office take (combining all films) is expected to gross $250 million. The highest previous weekend was recorded in 2006 when the combined forces of Superman Returns and Pirates of the Caribbean: Dead Man's Chest helped to rake in an overall $218 million weekend.
Find more news, reviews, showtimes and movie information at the Dark Knight movie page, watch this week's Review Revue video for our discussion of The Dark Knight and this week's opening films, and check out the Critics Consensus column to find out what exactly the critics are saying about The Dark Knight.
Matt Damon aims to gun down his competitors and rule the North American box office this weekend with The Bourne Ultimatum, the third in the popular spy series, which opens on Friday aiming to sell more tickets than the frame's four other new wide releases combined. The Universal release reteams the actor with director Paul Greengrass who helmed the last installment in the franchise The Bourne Supremacy which bowed to $52.5M in July 2004 on its way to a stellar $176.1M domestic cume. The Bourne series has been very well-received and fans do not seem sick of it yet so expect most to return for this new threequel.
Ultimatum has three major advantages over Supremacy – 500 more theaters, slightly higher ticket prices, and less competition from action flicks. Three years ago when the last Bourne bowed on top, the next three films on the charts were all action titles gobbling up a similar $53.5M between them. This time, Hollywood has taken a break with comedies and wizardry filling up the top five so audiences should be ready for an action-packed film from a reliable brand name. As is often the case with the third part in a franchise, there will be some who feel they saw this twice before and don't need to spend money yet again for the same entertainment. And others will feel that the summer's eleventh sequel will be a bit too much.
However, ticket sales from adults over 25 should be solid since Ultimatum's serious tone counters the wave of immature films flooding the marketplace. Plus critics
are showering the new Bourne with praise which will help convince those with some doubt. Invading 3,661 locations, Universal could possibly score its biggest
opening in four years with The Bourne Ultimatum which might bow to around $55M this weekend.

"MATT…DAMON!"
Moviegoers that like their super hero antics from a canine do not have to fear. Buena Vista rolls out the family adventure
Underdog
which tells of a pooch that gains super powers after a lab accident and becomes a crime fighter that protects the citizens of his town. Loosely based on the cartoon which was a cult favorite, the PG-rated film has no major starpower and falls into the common boy-and-his-dog genre which there always seems to be a market for. There has not been much PG fare for younger kids over the last month so family audiences should be looking for a new movie to try out. This one will have to rely on the brand name which could entice parents to take a trip down memory lane. Opening in around 2,800 theaters,
Underdog
could debut with approximately $11M.

"Why must I feel like that, why must I chase the cat?"
Andy Samberg
takes the leap from Saturday Night Live to his first lead role in a film with
Hot Rod
playing a slacker with big dreams of being a respected stuntman. The PG-13 film is aimed squarely at immature boys who often represent a lucrative audience in the dog days of summer. Samberg has made a name for himself on SNL more through his popular short films than his sketches, and has reached millions of fans online because of them.
Hot Rod
represents a test to see if that can translate at all to the box office where people actually have to pay money for his humor. Homer, Chuck, and Harry are all pulling in young males so competition will be a big factor. Even Jason will cast a wide net. But the slacker crowd could show up in some number before turning this into a hit DVD for Paramount during the holiday season. Jumping into 2,500 theaters,
Hot Rod
might debut with roughly $10M.

Hot Rod
Transforming robots aren't the only toys to get their own movie this summer. Lionsgate targets young girls with
Bratz
, a live-action flick based on the popular dolls, which looks to have no success outside of its core demographic. The PG-rated film is not getting much of a marketing push with any audience segment other than tween females so the grosses will be limited. But with so many testosterone movies this season, something specifically designed for this underserved audience will find itself a little shelf space. The teen girl crowd can often be unpredictable as seen with last August's
Step Up
zooming to $65.3M while
Material Girls
sputtered to just $11.4M.
Bratz
, which enters 1,509 theaters on Friday, should end up in the lower end of that range and open to around $5M.

like, omg we're bffs!
Real-life hubby and wife
Mark Anthony
and
Jennifer Lopez
star in
El Cantante
, a biopic on Puerto Rican salsa pioneer
Hector Lavoe
. The R-rated drama is getting a moderate national release from Picturehouse with about 600 theaters running the film this weekend. Fans of the actor/singers are being counted on to show up and business from Latino audiences should be solid. But the pic lacks the kind of commercial buzz that could make it crossover to other audience groups. Reviews have not been too good either which could prevent wider appeal. But there is nothing else like it in the marketplace so
El Cantante
could post a respectable average and collect about $3M this weekend.

Lopez and Anthony react to the low tomatometer rating
After a spectacular opening weekend,
The Simpsons Movie
is bound to fall hard in its sophomore frame since its die-hard fan base rushed out over the debut period already. A 55% fall could result which would leave the Fox toon with an impressive $33M gross and a muscular ten-day haul of $138M.
Adam Sandler
's
I Now Pronounce You Chuck and Larry
might slide by 40% to about $11.5M for a cume of $92M for Universal while
Harry Potter and the Order of the Phoenix
should drop by 45% to $10M giving Warner Bros.$261M to date.
LAST YEAR: Will Ferrell raced to the top spot with the comedy Talladega Nights which bowed to an impressive $47M. The Sony release went on to gross $148M. Debuting far back in second place was the animated film Barnyard with $15.8M to kick off a leggy run that resulted in a $72.6M final for Paramount. Pirates of the Caribbean: Dead Man's Chest placed third with $11M followed by Miami Vice which tumbled by 60% in its second weekend to $10.2M. Lionsgate opened its horror flick The Descent with $8.9M on its way to $26M.
Author: Gitesh Pandya, www.BoxOfficeGuru.com
Bart, Lisa, and the whole gang from Springfield will charge into multiplexes across North America and much of the world this weekend in the highly anticipated animated comedy The Simpsons Movie which looks to easily conquer the box office. But competing studios do have other menu items in store for moviegoers. Catherine Zeta-Jones stars in the romantic comedy No Reservations, Lindsay Lohan headlines the grisly thriller I Know Who Killed Me, and hip hop star Big Boi tries out the world of golf comedy in Who's Your Caddy?
Fox is aiming for hardcore followers and casual fans alike with its long-in-the-works comedy The Simpsons Movie which hits screens at midnight on Thursday night. The PG-13 film has a substantial built-in audience and should play out like a semi-sequel. To some extent it will be one of the more unpredictable openings of the summer since there is no track record of Simpsons fans leaving their TVs and paying money at the box office, however the fan base is sizable and will definitely come out upfront. Reviews have been good too so those who tuned out a decade ago and miss the Bobo years should return to try out what the feature-length entree is like.
The studio gets major points for executing what is certainly one of the best marketing campaigns of the year. From turning a dozen 7-11s into Kwik-E-Marts to the SimpsonizeMe web promotion, The Simpsons Movie has been generating substantial interest and has jumped from the entertainment pages to the front pages becoming a major pop culture event. That should lead to a powerful opening weekend, even if large drops follow. The marketplace will get crowded this weekend, however Simpsons will tower over its foes with ease. In fact its nearest competitors should only be in the teen millions so Krusty and company will get the attention of most folks. Busting into 3,922 theaters, The Simpsons Movie could open in the neighborhood of $54M.
The Simpsons Movie
The German film
Mostly Martha
gets transformed into a star-driven Hollywood vehicle in the comedy
No Reservations
featuring
Catherine Zeta-Jones
,
Aaron Eckhart
, and
Abigail Breslin
. The PG-rated film features the T-Mobile lady playing a control freak chef who must care for her niece when her sister is killed. Warner Bros. offered sneak previews last weekend to help get some buzz going since the marketplace is getting so crowded now.
No Reservations
should skew more female making the hotter-than-expected
Hairspray
a formidable competitor. Starpower is not too high here which will make for another challenge at the box office. Serving up love and laughs in 2,425 locations,
No Reservations
could gross roughly $9M over the weekend.
No Reservations
What seemed like a good idea a year ago –
Lindsay Lohan
headlining a thriller – now looks to become an unfortunate casualty of the summer box office race.
I Know Who Killed Me
, an R-rated scarefest from Sony, hits theaters on Friday riding a wave of bad publicity surrounding its star. Is all publicity, good publicity? Will Lohan's arrests and substance abuse problems help sell more tickets? Moviegoers will decide that, but
Killed
enters the marketplace without a lot of fanfare. Hollywood has run the horror genre into the ground this year with an overabundance of product and this one's harsh rating will make it much tougher to get Lohan's fan base in. The film looked promising a month ago when scenes of the mean girl doing a stripper routine were released online. But most of the intrigue has evaporated and the pic now stands as yet another scary movie that ticket buyers don't need. Debuting in about 1,200 locations,
I Know Who Killed Me
may collect around $4M.
I Know Who Killed Me
MGM releases the golf comedy
Who's Your Caddy?
which stars hip hop players
Big Boi
and
Lil Wayne
. The PG-13 pic tells of a rap mogul who invades and turns upside-down an elite country club. Opening in only 1,019 theaters with a low-volume marketing push,
Caddy
is not looking to lead the pack at all but comes as a small offering for teens on summer vacation too bored to see anything else. Given the high amount of competition and the low amount of starpower, the grosses should be small.
Who's Your Caddy?
might take in about $2M this weekend.
Who's Your Caddy?
As if the weekend wasn't crowded enough, a handful of films that have posted impressive results in limited release test the waters in many more theaters. MGM widens the acclaimed military drama
Rescue Dawn
from 57 to more than 500 runs, Fox Searchlight expands its sci-fi thriller
Sunshine
from ten to over 400 locations, and Focus jumps from 36 to 115 playdates with its well-reviewed
Don Cheadle
starrer
Talk To Me
. All three should find themselves in the Top 20.
Rescue Dawn
Harry Potter and the Order of the Phoenix
took a beating last weekend when the final wizard book hit the shelves. The drop could stabilize this weekend despite the arrival of Apu and friends. A 45% decline would give the Hogwarts clan about $18M and a 19-day cume of $242M.
Adam Sandler comedies typically drop by 45-50% on the second weekend depending on how well received they are. I Now Pronounce You Chuck and Larry is not exactly a fan favorite so sales could get sliced in half and fall to about $17M. That would still give the Universal comedy about $70M after ten days.
New Line enjoyed a better than expected bow for the musical Hairspray which gave the studio its best opening in two years. However its Friday-to-Saturday drop of 15% last weekend indicates that it might be a front-loaded title. Look for a 50% fall to around $14M giving the John Travolta vehicle a ten-day tally of $59M.
LAST YEAR: Universal's summer action entry Miami Vice opened atop the charts with $25.7M on its way to $63.5M domestically and $164M worldwide. After three weeks at number one, Pirates of the Caribbean: Dead Man's Chest slipped to second with $20.6M. Fox's teen comedy John Tucker Must Die enjoyed a solid opening in third with $14.3M leading to a $41M final. The animated film Monster House followed with $11.7M in its sophomore frame. Rounding out the top five was rival toon The Ant Bully with a $8.4M opening on its way to a disappointing $28.1M for Warner Bros. Introducing herself to the world in limited release was Abigail Breslin in Little Miss Sunshine which went on to become a critical and commercial hit grabbing $59.9M at the box office plus four Oscar nominations.
Author: Gitesh Pandya, www.BoxOfficeGuru.com
The Hogwarts posse is back with the highly anticipated launch of "Harry Potter and the Order of the Phoenix", the fifth film in the blockbuster wizard series which has already grossed $3.53 billion worldwide.
The PG-13 film reunites the major cast members and features British television director David Yates at the helm this time. Unlike previous installments, this new one began with a record $44.2M Wednesday launch instead of the usual Friday bow. This spreads the opening weekend audience out over five days and reduces the amount of comparisons the industry will make to "Spider-Man 3" which set a new all-time debut record in May with its gargantuan $151.1M three-day launch.
Opening weekend grosses for the most part have gotten bigger through the "Potter" series. "Sorcerer's Stone" bowed to a then-record $90.3M and was followed by "Chamber of Secrets" with $88.4M, "Prisoner of Azkaban" with $93.7M, and "Goblet of Fire" with $102.3M. "Prisoner" was the only summer release (early June when most kids were still in school) and remains the lowest grossing of the franchise with $249.4M. This time, Warner Bros. has positioned "Potter" in the middle of July when all students are out of school and can go to the movies seven days a week. The move was smart since these films usualy don't have good legs and absorb the bulk of their business upfront.
By Friday, "Phoenix" will be playing in an eye-popping 4,285 theaters making it the second widest opening in history after the 4,362 of May's "At World's End" which grossed $139.8M in its first four days. The new "Potter," however, is more likely to play out like "Spider-Man 2" which launched on a Wednesday in late June/early July of 2004. It captured a stunning $152.4M in its Wednesday-to-Sunday frame with the Fourth of July holiday falling on day 5. "Phoenix" does not have a holiday to utilize, but it does stand as a another megahyped sequel from one of the most popular franchises of this decade.
The studio's marketing has been strong as usual for their favorite son. A record 91 Imax locations are playing the soon-to-be-blockbuster which will help add more potency to the numbers. Plus, excitement is extra high this time because of the anticipation surrounding the seventh and final book which by some strange coincidence will be released at the end of next week. Film 5 and book 7 will join forces and help market each other and push the media to do even more stories than usual on the property.
Competition for the long-titled film will come from pics with short names like "Transformers" and "Ratatouille," but that should not be too much of a factor since "Potter" has a clearly-defined audience. Despite some negative reviews from key critics, overall the film has earned good marks. Again this should not matter much since die-hard fans would never miss being part of the opening weekend anyway. What will matter is word-of-mouth. With the Wednesday bow, the studio will need fans to love the picture in order to spread positive buzz to more casual fans and to come back again for repeat viewing. The film's B+ average grade from over 9,000 votes on Yahoo Movies is a decent but not spectacular start in that department.
Warner Bros is not out to break records this weekend. It's all about collecting cash over as many summer nights as possible. "Harry Potter and the Order of the Phoenix" might be able to open to about $90M over the Friday-to-Sunday period and around $155M over the five-day debut frame.

The magic trio is back
Elisha Cuthbert enters the horror scene in the new gorefest "Captivity," a new fright flick quietly being tossed into the marketplace. Released by After Dark Films, the R-rated entry chronicles the capture and torture of a successful model and is aimed at genre fans who like the most extreme form of horror. The marketing push has not been very strong and aside from "1408," most fright films in recent months have all flopped. This should be no different. With Optimus Prime, Mr. Potter, and John McClane all offering brand name summer action, "Captivity" should find it difficult to get noticed. Opening in about 1,500 locations on Friday the 13th, a $4M debut seems likely.

No one told her she'd be opening opposite "Harry Potter."
Last weekend, "Transformers" rocked the box office with its extended opening week haul of $155.4M. A severe drop is in store this weekend thanks to the wizard sequel. Had both "Transformers" and "Potter" opened on a Friday, a weekend drop of 60% or more would result. But since frames are diluted down from their full potential, a 50% decline may instead occur. That would give Paramount about $35M for the frame and a cume of $222M after 13.5 days.
Disney's "Ratatouille" is holding up well but will lose some of its kid audience to the Hogwarts flick. Since the "Potter" pics are getting darker, parents of younger children will probably avoid it and opt for the G-rated rodent cartoon instead. A 35% drop to around $19M would give the toon a plump $143M after 17 days.
LAST YEAR: Despite dropping 54%, "Pirates of the Caribbean: Dead Man's Chest" topped the box office with a colossal $62.3M in its second weekend. In a close race for the silver medal, Sony's comedy "Little Man" edged out a second place debut with $21.6M followed closely by Universal's rival comedy "You, Me and Dupree" which bowed to $21.5M. The Wayans brothers found their way to $58.3M while the Owen Wilson pic enjoyed better legs with a $75.6M final. Rounding out the top five were "Superman Returns" with $12.3M and "The Devil Wears Prada" with $10.4M.
Author: Gitesh Pandya, www.BoxOfficeGuru.com
Megatron and his sinister robot chums invade the North American box office aiming to extract riches from the multiplexes over the extended Fourth of July holiday week with the tentpole action vehicle "Transformers."
Also entering the marketplace, but likely to gross only a fraction of the cash, is the comedy "License to Wed" starring Robin Williams. With Independence Day falling on a Wednesday, moviegoers have all different kinds of schedules with some having only one day off from work while others are taking extra time for themselves. That will make for a tricky box office trajectory since ticket buyers have many films to choose from and many days to make their trip to cinemas.
Paramount sets off the fireworks with "Transformers" which already got an early start to the holiday week with a strong $8.8M in ticket sales on Monday night with shows beginning at 8pm. The PG-13 film from director Michael Bay is adapted from the popular toys and cartoon series that became a cult favorite in the 1980s, but instead has been geared up to fit modern summer movie standards with action, humor, and plenty of special effects. Shia LaBeouf stars alongside Tyrese Gibson, Jon Voight, Anthony Anderson, and John Turturro.
[Editor's Note: "Transformers" broke records for having the biggest opening on a Tuesday at $27.9 million, according to Boxofficemojo.com. As of Wednesday night (the original "official" release date), "Transformers" had raked in $36.7 million at the box office — a figure that grants the flick the title of Best 4th of July opening ever. That number (what many have pointed out amounts to over $36 million in 36 hours of release, or $1 million per hour and $16,666 per minute) results from the Paramount release's $8.8 million Monday night take combined with $27.9 million on Tuesday. An additional $29.1 million from Wednesday's moviegoers bumps the current "Transformers" box office to $65.7 million — and there are four more days to go.]
"Transformers" is trying hard to follow in the footsteps of "Independence Day" which eleven years ago this week wreaked havoc on the box office with a Fourth of July opening week gross of $96.1M over five and a half days beginning with Tuesday night shows starting earlier at 6pm. That would amount to about $125M at today's ticket prices from 1,129 fewer theaters than what the robots in disguise now control. Both films are essentially disaster pictures about alien forces that invade Earth that are driven by amazing special effects and feature ensemble casts with no huge stars.
The fanboy crowd has been energized for months for "Transformers" so that vote is locked in. To really see the grosses soar, Paramount and DreamWorks will need non-fans to pony up the dough and take interest not because they remember watching the cartoon as a kid, but because it looks and feels like good escapist summer fare. Luckily the pic delivers on that. Appeal to teens and young adults is potent but older adults looking for action may be tempted to buy a ticket for Bruce Willis in the latest "Die Hard" sequel. In addition, younger children afraid of mean transforming robots will instead line up for "Ratatouille." But so far reviews have been pretty good for its genre and fans are giving high marks too as witnessed by the encouraging A- average grade from over 6,000 votes on Yahoo Movies.
Other effects-driven sci-fi action tentpoles opening over this extended holiday week include 2002's "Men in Black II" with $87.2M over five days, 2003's R-rated "Terminator 3" with $72.4M over five and a half days, and $100.5M over five days for "War of the Worlds" in 2005. Optimus Prime should soar higher since it has a full six and a half days of play this week by the time Sunday night arrives. Invading 4,011 theaters, "Transformers" might gross about $67M over the Friday-to-Sunday period and a stellar $130M from Monday night through Sunday.

"Transformers"
Taking one of his worst beatings from critics in years, Oscar winner Robin Williams hit multiplexes on Tuesday with his latest comedy "License to Wed" playing a wacky priest who puts a newly engaged couple through a series of tests before marrying them. The PG-13 film stars Mandy Moore and "The Office"'s John Krasinski as the lucky twosome. The Warner Bros. title is slotted into this extra long holiday week as counter-programming to the Decepticons and hopes to appeal to women and adult couples not interested in the summer's umpteenth action extravaganza.
Aside from the former Mork, "License" has no real starpower at the box office. Even Williams has struggled to pack them in on opening weekend in recent years. His last film "Man of the Year" bowed to $12.3M last fall. Word-of-mouth is not likely to be very positive and if anything, the early opening may spread bad buzz as by Friday many will hear from friends that they should avoid this pic. The midweek debut will also dilute the weekend numbers too. A stronger title could have excelled this week with the target audience given all the testosterone flicks, but this one just doesn't have the goods. Opening in 2,401 theaters, "License to Wed" might collect about $11M over the weekend and $18M during the extended Tuesday-to-Sunday debut period.

"License to Wed"
Disney and Pixar enjoyed a brief three-day stint in the number one spot last weekend with "Ratatouille" before being pushed aside by the Autobots on Monday. Second weekend drops for Pixar's summer toons include 44% for last year's "Cars" and a slimmer 34% for 2003's "Finding Nemo." The rodent flick is well-liked by moviegoers and competition for younger children is not too direct this coming weekend so a decline in between those two may result. A 35% drop would give "Ratatouille" about $30M for the weekend and a ten-day cume of $109M.

"Ratatouille"
Bruce Willis will have his hands full with "Live Free or Die Hard" on the second weekend thanks to fierce direct competition from "Transformers." A 50% drop would not be surprising and would give Fox around $16.5M for the session boosting the 12-day tally to $83M. Universal's "Evan Almighty" should continue its rapid slide and dip by 45% to roughly $8M. That would put the Steve Carell comedy at $78M after 17 days.
LAST YEAR: After a long four-year term as the top opening of all-time, "Spider-Man" had its record stolen by Captain Jack as "Pirates of the Caribbean: Dead Man's Chest" crushed the industry mark with an eye-popping three-day bow of $135.6M. The Disney smash easily became the biggest blockbuster of the year with $423.3M domestically and a towering $1.065 billion worldwide and it still stands as the third largest global grosser of all-time. "Superman Returns" tumbled down to second place falling by a disturbing 59% to $21.8M for Warner Bros. Fox's "The Devil Wears Prada" enjoyed a better sophomore hold dropping 46% to $15M for third place. Rounding out the top five were Adam Sandler's "Click" with $11.9M for Sony and Disney/Pixar's "Cars" with $10.7M.
Author: Gitesh Pandya, www.BoxOfficeGuru.com
Source: Boxofficemojo.com
The battle of the summer's biggest smash isn't decided just yet, but it looks like "Spider-Man 3" will have to be content with the biggest domestic release — while "At World's End" takes the global prize.
According to Deadline Hollywood Daily, "Pirates of the Caribbean: At World's End" has pulled in over $907 million in worldwide box office, making it only the 9th film to ever accomplish that feat. In comparison, the third "Spider-Man" adventure has made about $882 million across the planet — and it's been out longer.
In North America alone, "SM3" has done about $333 million, while "P3" has done "only" about $296 million.
According to Box Office Mojo, the top ten all-time global grossers are: "Titanic," "Return of the King," "Dead Man's Chest," "Sorcerer's Stone," "Two Towers," "Phantom Menace," "Shrek 2," "Jurassic Park," "At World's End," and "Goblet of Fire" — with "SM3" presently holding at number 11.
Source: Deadline Hollywood Daily, Box Office Mojo
Disney and Pixar aim for their eighth straight number one hit together with the latest computer animated film from the industry experts, "Ratatouille."
For those looking for a higher body count in their weekend entertainment, Fox offers the actioner "Live Free or Die Hard" which stands as the ninth sequel in nine weeks this summer. In more limited national release, Lionsgate expands its Michael Moore documentary "Sicko" while Focus opens its anti-"Die Hard" pic "Evening." This weekend's box office champ will only have a short-lived stay at number one since "Transformers" will begin its assault on the multiplexes on Monday night attacking at 8pm.
Scurrying into its usual position atop the charts, Pixar returns to capture the family audience with "Ratatouille" hoping for what could be a long run at the summer box office. The G-rated pic tells of a lovable rat with a gift for cooking that finds itself working secretly in a famous Paris restaurant with a clumsy human boy. Brad Bird ("The Incredibles," "The Iron Giant") directs and the voice cast includes Patton Oswalt, Peter O'Toole, Brian Dennehy, and Janeane Garofalo. Not the biggest names in the biz, but this one will not be sold on the starpower of actors. It is the Pixar brand name, and to an extent the Disney logo, that will bring in paying customers. Parents and children know they are guaranteed a great time so the brand will sell itself. Reviews have also been glowing across the board which will help too.
Last summer, the Disney/Pixar team saw its "Cars" drive off with $60.1M on opening weekend on its way to a $244.1M final which by the end of the year made it the second biggest blockbuster of 2006 after "Dead Man's Chest." "Night at the Museum"'s prolonged run into 2007 allowed it to eventually surpass "Cars." Pixar's previous toons "The Incredibles" and "Finding Nemo" both bowed at the $70M mark however. "Ratatouille" will cater to the same audience, but direct competition for families will be tougher than it was with the prior pics. Though fading fast, "Evan Almighty" and the "Fantastic Four" sequel are both PG films specifically designed to appeal to kids and should steal away close to $25M combined. But the rat film should enjoy an extended stay in North American multiplexes as word-of-mouth will be very positive and moviegoers will enjoy having a new story with new characters instead of the same old sequels all the time. Launching in over 3,500 theaters, "Ratatouille" could gross about $57M this weekend.

"Ratatouille"

Bruce Willis returns to his signature franchise after a dozen-year gap with "Live Free or Die Hard," Fox's next big entry into the summer movie sweepstakes. Keeping with the new fad of tamer ratings, the fourth installment of the series keeps the action high but cuts back on extended shots of blood and foul language in order to secure the PG-13. The previous "Die Hards" were all R-rated with the last two being number one openers. Directed by Len Wiseman, who helmed both "Underworld" pics, "Live Free" co-stars Justin Long and finds Bruce's John McClane character assigned to protect a computer hacker who holds the key to stopping a virtual terrorist from taking control of the country electronically.
Since today's teenagers never felt the excitement of rushing out to the theaters to see a new "Die Hard" flick, the studio has worked hard to make it relevant to the most sought after demographic so they don't think of this as their father's action movie. The new rating, the high-tech plot, and the Mac-friendly Long could certainly help. Plus in a summer filled with super heroes and pirates, "Die Hard" gets retro with action not driven by effects, but by stunts. The audience should skew male and older. Plus there are die hard "Die Hard" fans that have been waiting patiently for twelve years that will be out upfront to see their hero return. Reviews have been good and the film actually delivers solid entertainment without being the type of creative disappointment that audiences have unfortunately become used to this summer. Opening Wednesday in 3,172 theaters, "Live Free or Die Hard" could generate about $31M over the three-day weekend and around $48M over the five-day debut period.

"Live Free or Die Hard"
Oscar winner Michael Moore turns his wrath on the health care system in his latest documentary "Sicko." The PG-13 entry comes with the filmmaker's usual desperate need to generate controversy in order to sell tickets. The new film does not carry with it the monstrous buzz that propelled "Fahrenheit 9/11" to a surprise number one opening three years ago. Given the subject matter, "Sicko" should skew older. Lionsgate is rolling the film out slowly instead of opening nationwide on the first weekend as it should take a little longer to get people interested in buying a ticket. The distributor is hoping that last weekend's solo New York debut, last Saturday's sneak previews in Moore-friendly markets, and this frame's limited expansion to a few hundred sites will get people talking as the country heads into the Fourth of July holiday week ahead. Holiday buzz would then justify a wider rollout. Expanding to 441 theaters on Friday, "Sicko" could collect about $7M and generate a sizzling per-theater average.

"Sicko"
In the weekend's toughest sell, acclaimed Hollywood actresses band together to define the term "chick flick" with the dying-mother drama "Evening." Vanessa Redgrave, Meryl Streep, Glenn Close, Claire Danes, and Toni Collette star in the Focus release which should see most of its business come from white adult women. The PG-13 film is trying to offer summer ticket buyers an alternative to the endless string of testosterone-fueled action sequels, but it comes up short when it comes to commercial bells and whistles. Sure there is some well-respected starpower, but comedy always sells better than drama with female-skewing pictures. And look for mothers to join their kids for "Ratatouille" which take many in the target audience out of the picture. Opening nationally in 978 theaters, "Evening" might gross about $3M this weekend.

"Evening"
Last weekend's top earner "Evan Almighty" wasn't exactly explosive out of the gate. This weekend will be a tough one as well since Pixar will steal away the family audience and John McClane will take away his share of summer moviegoers too. A 50% drop to about $15M would leave Universal with $60M after ten days.
"1408" scared up some strong sales last weekend in its debut. But fright flicks fall hard on the second weekend so a 55% decline would give the John Cusack thriller around $9.5M for the frame and a ten-day cume of $39M.
A similar fate could await "Fantastic Four: Rise of the Silver Surfer" which tumbled by 66% in its sophomore session. Fox might drop down to roughly $9M boosting the 17-day total to $115M.
LAST YEAR: Warner Bros. flew into the top spot with the ultraexpensive comic flick "Superman Returns" which bowed to a not-so-muscular $52.5M over three days and $84.6M in its first five days. The Man of Steel made its way to $200.1M domestically and $390M worldwide which fell below industry expectations. Exceeding pre-release expectations was Meryl Streep's "The Devil Wears Prada" which bowed to $27.5M for Fox. The sleeper hit went on to gross a surprisingly strong $124.7M in North America and did exceptionally well overseas too with a global tally of $325M. Rounding out the top five were Adam Sandler's "Click" with $19.9M, the Disney/Pixar hit "Cars" with $14.6M, and Jack Black's "Nacho Libre" with $6.6M.
Author: Gitesh Pandya, www.BoxOfficeGuru.com