(Photo by Angela Weiss/Getty Images)
For almost three decades, Rowan Atkinson has delighted audiences as Mr. Bean, an oblivious, accident-prone, mostly mute man-child who bumbles through everyday activities in hilarious fashion. But while he's amassed a sizable fanbase of viewers who grew up watching Mr. Bean's wacky antics, Atkinson had already established his comedy chops in celebrated British series Blackadder, and he went on to lend his talents to beloved projects ranging from Four Weddings and a Funeral and The Lion King to Rat Race and Love, Actually.
In the meantime, Atkinson successfully introduced another popular character in 2003, a similarly clueless British spy named Johnny English who first came to life in a series of TV advertisements in 1992. This week, Johnny English makes his third trip to the cinemas in Johnny English Strikes Again, in which the 007 stand-in is called out of retirement to contend with a new global threat — and a digital world too complex for his analogue lifestyle. RT chatted with Atkinson to talk about the inspiration behind his characters, which one he enjoys playing more, and whether we might see Mr. Bean again. But first, here are Rowan Atkinson's Five Favorite Films.
---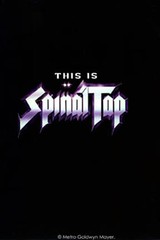 I'll start with This is Spinal Tap. It sort of took an American perspective to show the characters and the attitudes surrounding British rock bands in the 1970s and 1980s, which, I guess, was what it was supposed to be, and I just thought the characters drawn were so excellent. And yet, it was odd, because everyone involved was American. You'd think it'd be just the kind of thing that some British writers or comedians could've done better, but clearly we didn't. And I thought Christopher Guest, et al., did it fantastically well.
It's just always a kind of reassuringly funny film. The best comedy is watching humans interact, and people with their own petty ambitions, and self delusions, and all that sort of stuff. And that movie is absolutely brim full of it. If they say that comedy is essentially exaggerated truth, that was almost the perfect exemplar of it, where it's almost a documentary. Well, it is obviously a mockumentary, but you don't have to exaggerate much for it to become inherently comic. So that's kind of what it is. It's a perfect exaggeration, but exaggerated not very much.
I've always wondered what a British person thought of that American portrayal of them.
I'm a British person. I think it's fantastic, and the accents are very good indeed. They may not be absolutely perfect, but it just shows that so much about accent is not necessarily about the detail vowel sound. It's about the attitude. It's the way of talking as much as the accent, if you see what I mean. It's sort of wonderfully, sort of slovenly, sort of self conscious cool, which they did so well.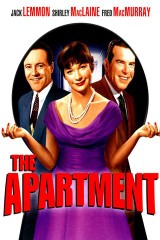 The Apartment, Jack Lemmon movie. That is a great movie. Again, it's watching humans trying to live their lives, but beautifully done. Billy Wilder generally, I'm a great admirer of his work. Some Like it Hot is perhaps the more obvious choice, but there's a kind of extra wackiness to Some Like it Hot, which I like less. But The Apartment is a fairly proper, serious movie, but with some wonderful social observations and ironies. And of course, it's just a fabulous performance from Jack Lemmon, one of my very favorite performers.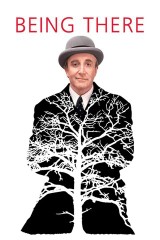 Peter Sellers movies, I would have to have in on him. I'm tempted by Being There. Again, one of his more serious things, but a beautifully attenuated performance I thought he did in that. I haven't seen the movie for a long time. I'm always nervous about saying, "Oh, that was a brilliant movie," if you haven't seen them for 15 years or 20 years, because you may go back to them now and think, "Oh, ah, well actually, it's not great." Or at least, "It's got those great bits that I remember, but there's a lot of stuff in between that is very unimpressive."
But I seem to remember the only thing that really spoiled it — and it was very much the fashion at the time — was the sort of bloopers edit over the end credits. And I thought that movie in particular did not suit and did not need shots of Peter Sellers cracking up. But obviously the producers or the distributors said, "Look, it's a Peter Sellers movie and it hasn't got a lot of laughs in it. Can we just stick something silly in the end?" And that is what they did, and it didn't completely ruin the film, but it came very, very close, in my opinion.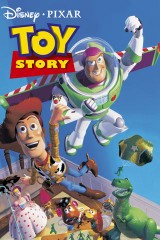 I think Toy Story would be one of my favorites, the first one. A beautifully observed thing. Really, really strong characters. It was the definitive family comedy movie. A close second would be The Incredibles. Haven't seen the second Incredibles, but the first one was great. Again, it's just very good, funny characters, well done. I'd have to include Mr. Hulot's Holiday, a Jacques Tati movie, which I remember watching at my school when I was 17, and it was such a revelation for me as a movie, as a sort of a comedy tone and attitude which I'd never seen. Almost purely visual, for a start; no words. And like most people, in terms of comedy movies, I'd been brought up on British and American comedy movies, which tend to be fast moving, and they tend to be very verbal, with the exception of the Pink Panthers, actually. Of course, I could veer off into that in terms of the Peter Sellers…
But it just had a fabulous comic tone and comic attitude which I'd never seen before, which is basically where you just sit back and watch people behaving in a slightly exaggerated way. And, again, if comedy is exaggerated truth, there it was again. It was the pace of it, the slow pace of it. That's what was such an eye-opener for me, and taught me one thing, really, which is that comedy is not about pace. It's about rhythm. Rhythm is what's important, and the rhythm can be surprisingly slow and still funny. And even if you know the joke's coming, even if you can hear the joke trundling just the other side of the horizon, and you know it's going to come over the horizon, you can enjoy it as much as if it's a surprise. And that was the insight that I feel I got from that.
This was one of the inspirations for Mr. Bean, then?
Oh, very much. Yes, absolutely. Absolutely, sorry, yes, I should've added that. I mean, that was the most important thing about it, at least in retrospect, because it undoubtedly told me that you could tell jokes without words, and tell a story without words — even more difficult. Although, Mr. Bean is a far less pleasant character than Monsieur Hulot. Monsieur Hulot is a very affable, generous minded individual, which Mr. Bean isn't; he's foul or a self-serving anarchist. So, yeah, that was very important part of it.
---
Ryan Fujitani for Rotten Tomatoes: Mr. Bean and Johnny English are both cut from a similar cloth, though they're still different in distinct ways. Which of the two characters would you say you enjoy doing more?
Rowan Atkinson: I think I enjoy Mr. Bean a bit more, just because he's a bit more out of the social norms. I mean, both of them, I think, are very selfish, self-serving individuals. Neither of them really care about anybody else apart from themselves, and their lack of emotional relationships, at least as depicted, is probably indicative of that.
Yeah, Mr. Bean is a purer, sort of odder guy. Johnny English is not, I don't think, particularly a nice man, but at least he is less of a child. I think, in many ways, Mr. Bean is a nine-year-old trapped in a man's body, and Johnny English is a sort of 15-year-old trapped in a man's body. So, in other words, neither are particularly mature in their view of life, and emotionally disconnected. So that's probably the way I would distinguish the two.
RT: Is one of them more challenging for you than the other?
Atkinson: Well, Mr. Bean is more challenging in a way, because you really are, by and large, telling stories entirely visually. You sort of yearn to be able to speak more sometimes, but physically, they both tend to move around in a silly way, and are quite physical. But, yeah, Mr. Bean is probably the more taxing, but also the more satisfying.
RT: You've done two Mr. Bean films and now three Johnny English films, and I know you've deliberately spaced them out so as not to overexpose the characters. Even though Mr. Bean's Holiday served as a great swan song for the character, is there any chance we might see him on the big screen a third time as well?
Atkinson: Well, there's not no chance, but there's very little chance, I would say. I'm a great believer. I was once in a movie called Never Say Never Again, and I think that's a good maxim. In fact, that title came from Sean Connery's wife when he was tempted back to play James Bond again, and she said, "Well, why not say Never Say Never Again," which, of course, Sean Connery had said a number of times that he would never play James Bond again, and sure enough, there he was.
So, yeah, I'm not going to say that I'll never play Mr. Bean again, but I just think it's unlikely. I want sort of doing "Old Bean." I thought that'd be quite an interesting idea, where you deliberately depict him as an 80-year-old, and just see how he's getting on later in life.
RT: So we might have to wait a couple decades for that, then.
Atkinson: Yeah, yeah. Well, it's not that far away.
---
Johnny English Strikes Again opens on Friday, October 26.
There aren't many big new releases available this week on home video, but we've at least got one seasonally appropriate release (Deliver Us from Evil), along with a well-received indie dramedy and a handful of smaller films. In addition, we've got the complete series of a classic sitcom and a couple of noteworthy releases from the Criterion Collection, including a Jacques Tati compilation. Read on for details:
Also available this week:
In this week's Ketchup, the weekly "Batman Begins" tidbit focuses on sequel number two, "The Justice League of America" will have a live-action flick of its own, and "300" so far appears to be living up to the considerable hype.
Also, Pixar has grand plans for their follow up to "Ratatouille," and readers couldn't get enough of RT's Oscar coverage. Read on.
This Week's Most Popular News:

Already Talks of a Second "Batman Begins" Sequel?
Now here's some juicy gossip to mull over while we wait (patiently) for Christopher Nolan's "The Dark Knight" to hit theaters (next summer): Could there already be a director lined up for "Batman 3"??

Wow, A "Justice League" Movie??
Now here's a dream project that should fill the comic geeks and the movie nerds with much excitement: Warner Bros. just hired a husband-wife writing team to pen a "Justice League" movie.

"300" Has an Epic-Sized Tomatometer!
It's fast approaching. The day we get to watch "300" good guys and about a zillion bad ones meet their bloody, cool-looking demises. And you know what that means: advance reviews are now coming in. So far, praise has been unanimous: "300" currently stands with a 100 percent Tomatometer.

Pixar's Going Sci-Fi for "Wall-E"
Any time we can get a little info on the next Pixar movie, it's pretty exciting. But wait till you get a load of what those guys have planned for after "Ratatouille." Sci-fi fans in particular should enjoy this news…

Scorsese, "Departed" Win Top Oscar Honors; Relive the Telecast Here
Live-blogging is de rigeur these days, so your faithful RTers were of course right here discussing all the winners, performances, presenters, and outfits of this year's 79th Annual Academy Awards! Join in the fun and dish on all things Oscar.

This is what awaits any critic who ruins the 100% tomatometer.
In Other News:
A biopic about Charles Darwin is in the works, to be written by John Collee and directed by Jon Amiel, with Jeremy Thomas producing. The script is based on "Annie's Box," the biography by Darwin's great-great grandson Randall Keynes.
Paramount Pictures and producer Lorenzo Di Bonaventura have optioned Tony Abbott's novel "Kringle," with Mark Dindal set to direct the family adventure film about the origin of Kris Kringle.
Handmade Films Intl. will collaborate with Madrid-based Ilion Animation Studios to co-produce "Planet One," the $50 million CGI movie written by "Shrek" screenwriter Joe Stillman.
French directors Michel Gondry and Leos Carax and South Korean director Bong Joon-ho are in talks to write and direct a segment of the tentatively titled "Tokyo," a dramatic telling of three separate tales of the city.
DreamWorks has acquired "The Secret Lives of Road Crews," an action-comedy by Kevin Lund and T.J. Scott, with Hal Lieberman producing.
Paul Walker will star in the independent thriller "The Heaven Project," with John Glenn serving as writer and director.
Todd Graff will direct the coming-of-age comedy-drama "Will," after completing a rewrite of the original screenplay by Josh Kagan.
20th Century Fox has acquired the script for "The Devil You Know," Steve Bencich and Ron Friedman's live-action adaptation of Nathan Hale's children's book.
Lionsgate Films has resurrected "Tulia," the long-in-the-works Halle Berry drama in which she plays a real-life lawyer investigating a suspicious drug bust. Carl Franklin is in talks to direct.
Returning to the big screen, fully clothed.