(Photo by Warner Bros. Pictures, ©2020 Disney/Pixar)
For some, December 25th movie releases have traditionally offered an escape from uncomfortable family time while providing theater employees a chance to make that sweet holiday pay. Most of us won't be heading to cineplexes on Christmas Day this year, though, due to the ongoing COVID-19 pandemic and the widespread business closures associated with it. Like a lot of things in 2020, it's an unprecedented situation, and movie lovers looking for something to pass the time will instead likely turn to HBO Max's Wonder Woman 1984 or Disney+'s Soul to fill that gap. All of this got us thinking about the movies of Christmas Past, and we thought it might be both fun and enlightening to look back at every film ever released on December 25th and try to figure out if one rises above all the rest.
One might understandably assume the list would be littered with holiday classics, but since they're typically released earlier than, you know, Christmas Day, we ended up with a hodgepodge of just about anything you could imagine. Considering they include titles as diverse as Magnum Force, Tombstone, An American Werewolf in Paris, and that most celebrated of yuletide standards, 47 Ronin, it's clear that there isn't any rhyme or reason to Christmas Day releases beyond "Let's cross our fingers and hope this makes a lot of money."
(Photo by Frank Connor/©Universal Pictures)
Before we jump in, though, we need to clarify a few things about the process. First, our data set includes films that received wide releases on December 25th and have Tomatometers, Audience Scores, and reliable box office numbers. Regarding the latter, we had to stick to domestic box office earnings due to reliability issues with global market totals. Unfortunately, this meant older films like There Was a Crooked Man and Friday Foster failed to make the cut due to incomplete or insufficient data. Once we collected the relevant information, we ranked all the movies by Tomatometer, Audience Score, and Domestic Box Office (adjusted for inflation), added up their ranking numbers, and arranged the results in descending order so that the film with the lowest rank total would take the top spot. We know; it's a lot to digest.
With the logistics out of the way, let's get to why you're here. After compiling all the statistics and ranking all 124 movies we looked at, we were able to narrow the list down to a Top 10. Will the top spot go to a bloody revisionist Western, an all-timer heist flick, or a stylish take on a legendary sleuth? Check out the full list below, along with each film's rank in our three data categories and a little bit of context, to find out which one is the Best Movie Released on December 25th!
---
10. Tombstone (1993) – 50 Points
(Photo by ©Buena Vista Pictures courtesy Everett Collection)
Tomatometer Score (Rank): 74% (21st)
Audience Score (Rank): 94% (4th)
Domestic Box Office (Rank): $125 million (25th)
While we have no evidence of this, it's safe to assume that many adults would've been O.K. to receive tickets from Santa to go watch Tombstone when it was released on December 25, 1993. The thought of watching legendary lawman Wyatt Earp (Kurt Russell) go to war against an outlaw gang of red-sashed murderers, led by Powers Boothe and Michael Biehn, is simply too epic to pass up. Not only was Tombstone a hit in 1993, but it's grown in stature since then as its memorable mustachioed characters, epic gun fights, and iconic lines ("I'm your Huckleberry") have become more and more popular. It also doesn't hurt that the cast also includes – deep breath – Val Kilmer, Bill Paxton, Sam Elliott, Billy Zane, Michael Rooker, Charlton Heston, Stephen Lang, Thomas Haden Church, Billy Bob Thornton, and Dana Delaney, and they're all excellent. Tombstone is a rollicking good time, and despite some behind-the-scenes friction and director swaps, it's still a fan favorite that boasts an outstanding 94% Audience Score.
It's tough to single out the best moment, as the movie features a plethora of memorable scenes. Whether it's Wyatt Earp's takedown of a bully (Billy Bob Thornton in a fun cameo) or Doc Holliday's "I'm your Huckleberry" right before he puts one in Johnny Ringo's forehead, Tombstone has a deep bench of epic moments and characters, which is why it's on our list.
---
(Photo by Alex Bailey/©Warner Bros. courtesy Everett Collection)
Tomatometer Score (Rank): 69% (25th)
Audience Score (Rank): 77% (20th)
Domestic Box Office (Rank): $250 million (4th)
Riding high off the success of 2008's Iron Man, Robert Downey Jr. stepped into the well-worn shoes of another famous brilliant person, Sherlock Holmes. The end result was an intriguing modern-day update of the character created by Arthur Conan Doyle in 1887. Rather than simply using his brain, Holmes uses his brawn as well, engaging in underground fist fights that showcase his six-pack abs and uncanny ability to anticipate his foe's moves, which allows him to exert maximum pain on his bare-knuckle boxing opponent (is that cheating?).The Guy Ritchie-directed film about Sherlock's hunt for an aristocratic serial killer would go on to collect $524 million worldwide and spawn a sequel two years later, Sherlock Holmes: A Game of Shadows, which also cleared the $500 million mark at the global box office.
Fans and critics alike were fairly impressed with the performances by A-listers Downey, Jude Law, Rachel McAdams, and Mark Strong, as well as the stylized directing of Ritchie, which breathed new life into an old character. We're even scheduled to get a third entry in the franchise in December of 2021.
---
9. Magnum Force (1973) – 49 Points (Tie)
(Photo by Everett Collection)
Tomatometer Score (Rank): 72% (23rd)
Audience Score (Rank): 77% (20th)
Domestic Box Office (Rank): $211 million (6th)
As the second entry in the five-film Dirty Harry franchise, Magnum Force had the luxury of trading on the blockbuster success of its predecessor, but it also carried the expectations of the popular film that featured San Francisco Police Department Inspector Harry Callahan (Clint Eastwood) asking people if they felt lucky. Focusing on Harry's hunt for corrupt cops who take the law into their own hands, Magnum Force features explosions, murder, blood, profanity, and more explosions – you know, typical holiday movie stuff – which thrilled 1973 audiences who were looking for all of those things. Director Ted Post, who also worked with Eastwood on the well-received 1968 Western Hang 'em High, knew what he was doing (making an action sequel), and there is no better evidence of that than in the opening credits: the cast and crew list is played over Harry's .44 Magnum gun, which he then points towards the screen and shoots (think American James Bond) in a bonkers breaking of the fourth wall that tells the audience immediately what they're in for.
---
(Photo by ©20th Century Fox Film Corp.)
Tomatometer Score (Rank): 98% (2nd)
Audience Score (Rank): 79% (18th)
Domestic Box Office (Rank): $116 million (28th)
Written and directed by James L. Brooks, the workplace comedy Broadcast News was nominated for seven Academy Awards and is considered to be one of the greatest movies ever about journalism. Holly Hunter, William Hurt, and Albert Brooks all received Oscar nominations for their lively performances, and it would be tough to find a more likable and well-written comedy about three people who love/hate making television together. Hunter famously joined the project shortly before production started, and she's so good you'd think Brooks wrote the role just for her. Also, if you've never watched Broadcast News, go ahead and check out Aaron's (Albert Brooks) sweating scene; it's an uncomfortable moment that features an excellent reporter absolutely bombing on camera, and Brooks plays it to perfection. Glancing at the reviews, you'll see the phrases "uproariously funny," "warm and heartfelt," and "enormously entertaining" pop up time after time, and for good reason. Broadcast News gave audiences a lot to cheer for on December 25, 1987.
---
(Photo by Warner Bros. Pictures)
Tomatometer Score (Rank): 86% (11th)
Audience Score (Rank): 79% (18th)
Domestic Box Office (Rank): $147 million (18th)
Directed by Martin Scorsese, and starring Leonardo DiCaprio, Cate Blanchett (who won a Best Supporting Actress Oscar), and Kate Beckinsale, among others, The Aviator focuses on the early life of director/aviator/entrepreneur Howard Hughes and his legendary antics. Much like Hughes, The Aviator is larger than life as Scorsese loads it with glamour, plane crashes, and excellent visual effects that blend seamlessly into the period setting. The Aviator was the second (of the now five) collaborations between DiCaprio and Scorsese, and it netted DiCaprio his first Best Actor Academy Award nomination (he was previously nominated for Best Supporting Actor for What's Eating Gilbert Grape); it also happens to be the first of three – yes, three – appearances on this list by Leonardo DiCaprio. The $110 million-budgeted drama won five Oscars (of a total 11 nominations) and still holds up beautifully, as the work of editor Thelma Schoomaker and cinematographer Robert Richardson give the 170-minute biopic an epic feel.
---
(Photo by Sony Pictures)
Tomatometer Score (Rank): 95% (5th)
Audience Score (Rank): 92% (6th)
Domestic Box Office (Rank): $108 million (31st)
Powered by Greta Gerwig's Academy Award-nominated script and direction, the $40 million-budgeted Little Women pulled in $216 million worldwide and was met with near universal praise. The feat is all the more impressive (and not altogether unexpected, since Gerwig loves the novel) considering Louisa May Alcott's iconic story about sisters growing up in Massachusetts during the civil war has been adapted for the screen multiple times, dating all the way back to 1917. What makes this adaptation stand out among the rest is the way Gerwig includes a nonlinear storyline and a different ending to offer audiences something fresh and unexpected. Also, bringing back her Lady Bird star Saoirise Ronan to play the pivotal role of Jo March was a smart idea, as the two work wonderfully together, and Ronan received Academy Award nominations for both films. Plus, Gerwig didn't stop with Ronan; she and producer Amy Pascal also landed the immense talents of Meryl Streep, Florence Pugh (who received a Best Supporting Actress nomination), Emma Watson, Laura Dern, Timothée Chalamet, and a host of other incredible actors, lending the film the kind of A-list shimmer you'd expect to see in a prestige picture.
---
(Photo by Everett Collection)
Tomatometer Score (Rank): 92% (7th)
Audience Score (Rank): 92% (6th)
Domestic Box Office (Rank): $148 million (17th)
Since its release in 1960, Harper Lee's Pulitzer Prize-winning novel To Kill a Mockingbird has been an American institution that has sold over 40 million copies and been discussed and re-evaluated in classrooms across the country. Two years after its publication, director Robert Mulligan brought To Kill a Mockingbird to the big screen, and it was a smash hit that won three Academy Awards and eventually earned the 25th spot on the American Film Institute's Top 100 Films list. Anchored by Gregory Peck's Oscar-winning performance and Horton Foote's faithful screenplay, Mockingbird tells the story of Atticus Finch (Peck), a lawyer in the depression-era South defending a Black man named Tom Robinson (Brock Peters) who has been put on trial for an undeserved rape conviction.
Putting aside the important cultural discussion that continues to this day, To Kill a Mockingbird is an example of a book adaptation done right. Mulligan and Foote knew they had excellent source material to work from, so they stuck to it (mostly), and with the help of Harper Lee presented a faithful adaptation that struck a chord with audiences who saw the movie as a gift when it opened on Christmas Day of 1962.
---
(Photo by Andrew Cooper/©Weinstein Company)
Tomatometer Score (Rank): 87% (10th)
Audience Score (Rank): 91% (7th)
Domestic Box Office (Rank): $191 million (9th)
Between Four Rooms, Jackie Brown, and The Hateful Eight, Quentin Tarantino sure loves releasing movies on December 25, but his biggest Christmas Day hit came from Django Unchained, a super R-rated revisionist Western featuring a final gunfight that leaves a Mississippi plantation estate flooded with blood. The movie pulled in a whopping $15 million its opening day (Catch Me If You Can only pulled in $9 million) and ended up earning $191 million domestic, winning Academy Awards for Tarantino (Best Original Screenplay) and Christoph Waltz (who won his second Best Supporting Actor Oscar after earning his first for another Tarantino collaboration, Inglourious Basterds).
Django Unchained tells the story of a freed slave named Django (Jamie Foxx) who teams up with an eccentric German bounty hunter named Dr. King Shultz (Waltz) in exchange for Shultz's help freeing Django's wife Broomhilda (Kerry Washington) from the vile clutches of plantation owner Calvin Candy (Leonardo DiCaprio, making his second appearance on this list). Normally, hard R-rated exploitation films with 165-minute running times wouldn't be nominated for five Academy Awards (and win two). Yet under Tarantino's supervision, Django delighted audiences around the world and provided Christmas counterprogramming with silver-tongued devils, flesh-ripping torture, and Leo DiCaprio monologuing about skulls.
---
(Photo by ©DreamWorks courtesy Everett Collection)
Tomatometer Score (Rank): 96% (4th)
Audience Score (Rank): 89% (9th)
Domestic Box Office (Rank): $257 million (2nd)
It wasn't a hard sell to get audiences into theaters to watch Catch Me If You Can in 2002. Directed by Steven Spielberg and starring Tom Hanks and Leonardo DiCaprio (and that makes three!), Catch Me If You Can is a rollicking film about Frank W. Abagnale Jr. (DiCaprio), a likable con man being chased around the world by Carl Hanratty (Hanks), a likable FBI agent who really wants to, well, catch him. During the globe-trotting caper, we also get to spend time with the very likable Frank Abigaile Sr., played by Christopher Walken, whose performance was so warm and welcoming he received an Academy Award nomination for Best Supporting Actor.
We're not trying to be reductive about how "likable" the movie is, either. The expertise of Spielberg, the skill of his cast, and the Oscar-nominated score by John Williams make this 141-minute film fly by faster than a Pan Am airliner. Its appeal to people of all ages can't be argued because it's the rare film to receive nominations from the AARP, MTV, and Teen Choice Awards, which essentially makes it the Tom Hanks of movies.
---
1. The Sting (1973) – 10 Points
(Photo by Universal Pictures)
Tomatometer Score (Rank): 94% (6th)
Audience Score (Rank): 95% (3rd)
Domestic Box Office (Rank): $835 million (1st)
Looking to build off the blockbuster success of 1969's Butch Cassidy and the Sundance Kid, which grossed $661 million domestically and won four Academy Awards, director George Roy Hill and stars Robert Redford and Paul Newman reteamed for The Sting. With an "if it ain't broke, don't fix it" mantra in place, The Sting once again showcased Redford and Newman's unbeatable chemistry, playing lovable criminals who plan on swindling money from a shifty character played by Robert Shaw in 1930s Chicago (and hopefully avoid a freeze-framed death via a barrage of bullets). The Sting might be one of the most enjoyable films to ever to win Best Picture at the Academy Awards (it won a total of 7 Oscars from its 11 nominations). It also boasts an $835 million domestic box office haul, which would make almost any Marvel film jealous, and it's currently the 21st highest domestic grossing film of all time. If you haven't watched The Sting, do yourself a favor and check it out, because the A-list star power, the beautiful Oscar-winning costumes, and the charisma of Redford and Newman together are undeniable.
---
On an Apple device? Follow Rotten Tomatoes on Apple News.
(Photo by Gary Gershoff/Getty Images)
For decades, prolific character actor J.K. Simmons was a familiar face in supporting roles on television and film, showing up for a handful of scenes and stealing every single one of them with his effortless charisma and trademark baritone. His gradual rise to fame has included a number of milestones; HBO's prison drama Oz, NBC's Law & Order, the TNT drama The Closer, Sam Raimi's Spider-Man films, and Jason Reitman's Oscar-winning Juno all served to showcase Simmons' versatility, and he made the most of every opportunity. If audiences had some trouble naming the actor early in his career, that all changed when he took home the Best Supporting Actor Oscar in 2014 for his portrayal of ruthless jazz instructor Terence Fletcher in Damien Chazelle's Whiplash.
Simmons' relentless work ethic is on display again this week, as he appears in two films opening on Friday: the indie dramedy The Bachelors and the serial killer thriller The Snowman. He spoke with RT on the phone about his Five Favorite Films, noting that these were only five of his favorite films, "because I prefer not to be definitive or rank things." Fair enough. He also talked about his experiences on Juno and Whiplash, discussed the progression of his career, and told us what he could about his role in the upcoming Justice League. Read on for the full interview.
---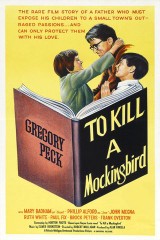 The first two that jump to mind are both from my formative years. One is To Kill a Mockingbird and the other was Guess Who's Coming to Dinner, both of which are films that I saw at a young age. Obviously To Kill a Mockingbird is, you know, one of the great novels of the 20th century, and a beautiful film adaptation of that that I think did a great job of… I mean, this is from a current perspective, having read the book a couple of times and read the book to my kids and seen the movie. But, at the time — I don't know how old I was, if I was nine or eleven or twelve — but I was sort of viewing it from the perspective of the kids. The whole story is told from Scout's perspective and the other kids, and like most kids growing up, I sort of saw Gregory Peck as the film version of my dad in the good guy standing up for what's right and doing the right thing. Yeah, just a really well-made film with characters that I think are relatable to a really wide range of people, as all great storytelling is, whether it's a film or a novel, or whatever it is. Something that's accessible for a variety of ages and demographics and is something that speaks to a lot of people.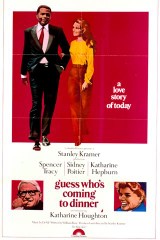 Guess Who's Coming to Dinner was the first sort of grown-up movie that I remember seeing with my parents, and if I'm not mistaken, I think it was at a drive-in theater, which half your audience doesn't even know what that is. And that was like an odd movie for the drive-in.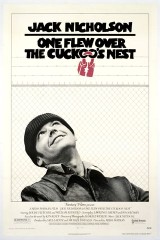 Another all-time favorite would be Cuckoo's Nest, which was particularly interesting from my perspective because a year or so before the film came out, I had seen the play. I was in college, and I was studying music. I wasn't into acting or theater or any of that at the time, but a friend of mine was in the play, in a little black box production of the play at the theater department at the University of Montana where I studied music. And I went to see it, and it was, in many ways, an interestingly cast production, but it was brilliant. It was one of the first pieces of theater I saw that had that, you know, that real raw kind of Steppenwolf vibe that really blew me away. So when the movie came out, I kinda felt like, "You know, I don't think I want to see this movie," because the play was really so well done. But then I saw the movie, and obviously, [director Milos] Forman and the entire cast, down to people that didn't even speak on camera, that movie was just so wonderfully done.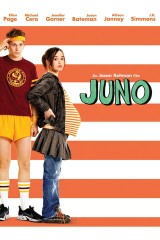 My last two are gonna be Whiplash and Juno, for obvious reasons. [laughs] Juno came along, what is that, 10 years ago now? That came along when I had a nicely established career going and was paying my mortgage and putting my kids through their outrageous L.A. private school. We'd moved out from New York to L.A. two or three years before that, and I'd met Jason. I'd done Jason Reitman's first feature, Thank You For Smoking, which is also an underrated film, by the way.
Actually, he joined our semi-regular poker game when I was playing it at the time. And he quickly became, from a guy who basically barely knew what beats what in poker, he quickly became one of the best players at the table just because he's such a smart guy. But we were playing at my friend's house, and Jason showed up and he just handed me this paper script and he said, "Hey, I'm gonna be working on this," or, "I just got this," or something sort of vague, and he said, "You gotta read this. This is so good. It's by this writer nobody ever heard of."
That night or the next day, I read the script, and of course immediately fell in love with the part of Juno's dad, Mac MacGuff. You know, [Reitman] hadn't said anything to me. He hadn't said, "Look at this part," or, "Look at that part." So, I'm thinking, you know, maybe he wants me to play the drugstore guy in the first scene, or maybe he just wanted to share it with me because we're pals now. I don't know. It wasn't until days later — and I wasn't gonna say, "Hey, I wanna play this part" — it wasn't until days later that he said, "Oh, God, of course, J.K. I want you to play the dad. Of course I do." And he said, "I got the whole movie cast already in my head. I hope we get everybody I want."
Of course, the people financing the movie wanted him to get some famous pop star to play Juno, and they wanted to get some very well-known actor to play Juno's dad. There were lists of guys that were way more famous than I was, but they kept throwing at Jason saying, "Look, if you want to get this movie made and get the budget that you want to have, these are the kind of guys that you need to play Juno's dad." For both Ellen Page and for me — and really for most of the characters, for Michael Cera, for Allison Janney — you know, these were all the people that he had in mind as soon as he read the script, but he knew he wanted the cast in the movie. He went to bat for all of us, and Ellen and I actually had to do a full on screen test that he set up with film, on actual film, at a sound stage. Jason had us do a couple scenes from the movie to convince the money people that we were the actors that were gonna help make the movie the best it could be.
So that was a really nice vote of confidence from Jason, who, by the way, I just emailed five minutes before you called, because I'm gonna be doing his next movie, The Front Runner, which we start shooting in like less than two weeks.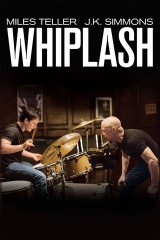 A little Whiplash anecdote is, of course, like everybody else, I had no idea who Damien Chazelle was. Jason Reitman was the one who sent me the script, in an email, for Whiplash. He sent me both the short and the feature script and just said, "Read this," and obviously it's from Jason so I'm gonna read it. It was again, obviously, probably one of the most brilliant scripts I had ever read and one of the best fits in terms of the character that I really immediately understood and felt like I could wrap my brain around and pull off.
They said, "The writer-director would love to meet you," and we set up a lunch, and Damien and I sat down and immediately basically agreed on everything, except he didn't know that I had a musical background, so he was talking about how we'd have body doubles and we'd have somebody coaching me on how to wave my arms around like a conductor. And I said, "Hey, we don't need that because actually, that's one of the arrows I have in my quiver." That was one of those moments where it felt like kismet, that Damien was like, "Oh, my God." He said, "When Jason and Helen suggested you for this part, I immediately thought that's a great idea, but I had no idea that you actually had those kinds of abilities." And also, he didn't write the script for me, but he wrote it with Miles Teller in mind from the beginning, and didn't know that Miles had been playing drums since he was 15 years old.
---
Ryan Fujitani for Rotten Tomatoes: I want to stick with Whiplash for a second. You've been one of the most reliable character actors for decades, and you're always so good in everything. Just speaking personally, whenever you appear on screen, I almost always wish the scenes were longer. In that sense, seeing you in Whiplash was kind of like wish fulfillment for me, and I'm wondering, did you find it particularity gratifying to win the Oscar and be recognized specifically for a larger performance like that?
J.K. Simmons: Yeah, I mean, it was definitely gratifying to get all that attention that I got from that film and all the awards, culminating in the Oscar. That had never been sort of my raison d'etre as an actor. It was just a very nice, sort of, benefit of having the opportunity to play a brilliantly written role in a brilliantly written and executed movie and have it take off the way it did. And it felt like I was just kind of along for the ride that whole time, and all of a sudden I found myself walking red carpets and making acceptance speeches every other week. Yeah, it was a great ride. I'm glad it happened to me when I was 60, or pushing 60, instead of when I was young.
RT: Why is that?
Simmons: Well, my career arc has obviously been pretty gradual. I did nothing but theater for 20 years and in the first 10 or 12 years of that, I was doing little regional stuff that dozens of people were seeing. And then, when I started doing on camera acting, it was bit parts here and there. I didn't really start making a comfortable living until, coincidentally, about the time I was grown-up enough to be getting married and having kids, which wasn't until my early 40s.
I've worked with a lot of guys, a lot of young guys, who get a lot of attention. These guys or women who get a lot of attention are just famous when they're young, and I think it's an incredibly challenging thing for anybody to deal with. Whether it's an actor, or an athlete, or a musician, or whatever, people who are such celebrities at such a young age, it kind of alters your perception — or it can alter your perception — of what life is about.
By the time all the attention came my way for Whiplash, I was already grown-up enough to know that it didn't mean I was the center of the universe. It just meant I'd put in a lot of years doing some solid work, and I'd gotten the part that really drew a lot of attention. It almost felt like it was 75% an award, or awards, for my work in Whiplash and 25% kind of a "lifetime achievement, this guy's been around a long time, let's throw him some trophies" kind of award.
(Photo by Daniel McFadden/Sony Pictures Classics)
RT: I've read that you said you made a conscious decision to go into screen acting because theater just wasn't paying the bills at the time. I'm wondering what the first role was that you landed that really felt like it was going to take you somewhere?
Simmons: Well, really, the screen acting transition, it was partly about money, but it was also partly because I'd kind of gotten to the pot of gold at the end of the rainbow for a theater guy, which was doing Broadway and being in long-running Broadway hit shows. Yeah, part of it was that it wasn't making me rich, but more importantly it was kind of like doing the same show eight times a week, month after month after month. It just got to be tedious at times.
The last Broadway show I did was Laughter on the 23rd Floor, a Neil Simon play, and a lot of the cast was people who did both theater and screen acting, TV and film — Mark Linn-Baker, John Slattery, Nathan Lane. As I got to know them and hear their stories, I thought, "What? I'd like to be one of those guys." So yeah, once in a while you walk out to the mailbox and get a surprise residual check, which you don't get for theater, but also, you get opportunities to play different kinds of things and not have to repeat yourself 400+ times a year playing the same character.
RT: Early in your career, you were doing Law & Order at the same time that you were doing Oz, and the two characters you portrayed were like diametric opposites. I'm wondering if you think that that helped to raise your profile — not just the fact that they were two big shows, but that, together, they were sort of able to showcase your versatility.
Simmons: Yeah, the timing of those two different characters was one of the many, many, many fortunate breaks that I look back on and the career that's gotten me to where I am now. Really, my first sort of big on-camera thing was a guest-starring role on Homicide: Life on the Street, the Tom Fontana show, and it was the first time that Homicide was doing a crossover episode with Law & Order. I had just started auditioning for TV and movies, and I had told my agent, "I'm not gonna do another play. I want to try and make this work for a while." I had been in a week or two earlier for a nice guest-starring part on Law & Order and they didn't hire me.
When they were casting this guy on Homicide, Ed Sherin — sweet, wonderful, Ed Sherin who passed away recently, and to whom I owe a lot, based on this one thing — they were talking about casting for this big crossover episode that was gonna get a lot of attention, and he said, "Hey, we just saw this guy his name is Simmons." He said, "I think he'd be really good in this," playing this, you know, bad guy, neo-Nazi bastard. And Fontana, he didn't know who I was, and they talked about it, and they just offered me the part. I didn't even have to go in and read for it. The next day I was on a train to Baltimore to go shoot this part, and it was a great, great part. It was almost like doing a play, because it was a big interrogation scene with Andre Braugher and Kyle Secor, like a 10-page scene, and it was challenging and beautifully written.
That's what, within the next year, led to both Oz, and then a few months after Oz started, Law & Order called again and asked me to play the recurring shrink part, which was the perfect complement to playing Vern Schillinger on Oz, because once Oz started, half the calls my agent got were to play the Nazi bastard of the week on some TV show. And I was like, "Look, I know I'm new at this and beggars can't be choosers," but I said, "I am not gonna play that character for the rest of my life." So I passed on all those kinds of parts, and then Law & Order started airing, and, you know, audiences saw this same guy playing the psycho and the psychiatrist, and it really helped me not get typecast for the next decade.
RT: Clearly, the decision not to go ahead with those other roles was the smart move.
Simmons: Yeah, and honestly, a lot of the time, people talk about, for an actor, all the smart choices of roles that you do, but oftentimes it's as important, if not more important, the smart choices of the roles that you don't do. Even when I was doing theater and kind of waiting tables in between gigs and barely paying my rent on my sublet in Hell's Kitchen, if something just wasn't interesting or there just didn't seem like a good fit, like a part that I felt like I could do well, or just not something I liked, I would turn it down. I'd rather wait tables than do something that didn't feel right.
RT: I think that speaks to your integrity as an artist who wants to express himself, and I think it reflects a certain kind of courage. I mean, you have to have courage to be able to do something like that, right?
Simmons: Well, you have to have courage/foolishness to get into this line of work in the first place, so yeah, I'll take that as a major compliment.
RT: I've heard you describe the difference between a character actor and a "regular actor" is that character actors aren't that good looking. With Whiplash, I feel like you've sort of ascended beyond character actor status. Does it feel like that to you at all? Do you feel sexier these days?
Simmons: [laughs] Oh, I always feel sexy, baby… mostly at home. Yeah, I mean, there are obviously myriad ways in which Whiplash was a career gift, and yeah, one of them is to be seen as — nobody's gonna ever mistake me for Clooney or Pitt — but you know, to be seen as a guy that can walk into a room and bring some charisma or some intimidation factor, just bring a strong presence into the room. And again, once Whiplash came out, it was like when Oz first started and everybody wanted me to be the Nazi of the week. When Whiplash first came out, three quarters of the scripts were like, "Oh, let's have him play the charismatic guy that screams at people and belittles them and reduces them to little stinking puddles," and I thought, "You know, I just got done doing that in one of the best films ever, and that doesn't mean I want to play that character again."
I actually consciously looked for characters who were not charismatic, who were part of the woodwork or who were going through difficult journeys or who were not the alpha male, the guy in charge, as I will continue to do. What interests me is doing something different from whatever I've been doing recently. So, hopefully, that'll continue to be the case.
The Bachelors, actually was another one of those. It was a part that I took because the guy was just a guy who, partly because it's who he is and partly because of the circumstances of his recent life, he's just a nonpresence. He's, actually, the one thing he has in common with Whiplash is that he's a teacher. In this case he's a classroom math teacher, but he's the guy that walks into the room and the kids don't even stop talking. It's very unlike Terence Fletcher, somewhat in appearance and certainly in character.
RT: Your versatility extends beyond just the dramatic characters you play, since you've shown you have great comic timing as well. But you've also done a lot of voice work. You have an extensive, impressive resume of animated stuff, which makes sense because you have such a distinctive voice. How did you come to be so involved in that side of the industry?
Simmons: Well, I actually first started getting a little voiceover work when I was doing Guys and Dolls on Broadway. It was 1992 and we were a gigantic, ridiculous hit. It was a beautiful, great, great, great, production directed by Jerry Zaks. And everybody in the cast was getting a lot of attention from agents. "Oh, we want to send you out for this or that," booking mostly commercials. Half the commercials you see are Broadway actors cashing in a paycheck.
So I got a lot of commercial agents who called and wanted to send me out, and I had sort of tried commercials off and on and I wasn't drawn to it, and I didn't feel like I was good at it. But I kept asking to speak to their voiceover people, because I said I'd love to try voiceovers, and most of them the response was exactly that. Most of them said, "Well, sure. So would everybody else in show business." Voiceover is a pretty tight market, especially in New York. There's like a handful of guys that are getting most of the work. But my dear pal Jeb Bernstein at Paradigm was just starting a new voiceover department and he said, "Sure, yeah, I'll start sending you out for voiceovers." I did a few auditions, I got a couple of small, little radio spots, and within, I don't know, a year or two or something, I ended up getting hired as the Yellow M&M. That's a job that has been going for well over 20 years, now and helping to pay the mortgage.
RT: Wow, has it really been that long already?
Simmons: Oh, yeah. Billy West as Red and myself as Yellow, it's gotta be over 20 years now. Yeah, crazy. And I just thought it'd be really fun kind of work to do and it's, you know, it's a painless kind of work to do, because in my case, I just ride my bike over there and it doesn't matter if I'm a sweaty mess or I'm not dressed well. You just go into your little booth and do your little thing.
So, the rest of the time that we were living in New York, I had some nice commercial voiceover stuff going on, and then once we moved to L.A. where more of the animated work is, I started getting more of those opportunities. And then, of course, as you become more recognizable as an on-camera presence, then people start throwing cartoon work your way, whether you're good at it or not, so a lot of it is just for that reason. I mean, it gets harder and harder to schedule little quirky, animated things, but I still do those little kinds of things once in a while, just mostly for fun, or because it's something I think my kids will be into.
RT: You've got a pretty high-profile release coming up in Justice League, and Commissioner Gordon is a pretty important character in the Batman world. Is there anything that you might be able to tell us about his relationship to Batman in the film, particularly considering those workout photos of you that surfaced some time ago?
Simmons: Yeah, no. That was just interesting timing, but the internet got kind of carried away with it. I was just working out with my buddy, Aaron Williamson, who was a pal that I train with sometimes. And he said, "Hey, let me take some pictures and put them up on my Instagram." And a couple months later, you know, they were all over the internet. But no, that actually had nothing to do with Commissioner Gordon.
I had recently gotten very, very thin for a movie called I'm Not Here, which is about to premier at Raindance Film Festival in a couple of weeks. And I was just sort of in the process of like, "Let's look somewhat emaciated without going crazy." And so I was just back in the gym with Aaron a few weeks after that, just trying to build back some muscle, and yeah, those pictures just took off.
You're not gonna be seeing the bulging biceps on Commissioner Gordon, at least in the first Justice League movie. You're not gonna see much of Commissioner Gordon, actually. It's just kind of a "Let's introduce, or reintroduce, this character with a new actor playing him." Obviously, he's been played by a lot of really wonderful actors. It was an intimidating character to step into, but yeah, don't blink during Justice League or you'll miss my Commissioner Gordon.
---
The Bachelors opens in limited release and The Snowman opens in wide release this Friday, October 20. 
(Photo by Karwai Tang/Getty Images)
Long before he landed the role of Drax the Destroyer in Marvel's Guardians of the Galaxy, Dave Bautista was already a star to WWE fans, who knew him as Batista, a villain-turned-fan favorite and eventual World Heavyweight Champion. Since leaving the professional wrestling world behind, Bautista has been a reliable presence in action films ranging from smaller thrillers to big budget affairs like the James Bond film Spectre, the Marvel Cinematic Universe movies, and the hotly anticipated Blade Runner 2049, which opens in October.
This week, Bautista stars alongside Brittany Snow (Pitch Perfect) in Bushwick, an urban action thriller about a young woman and a janitor attempting to survive a domestic militia invasion in their home neighborhood. Bautista spoke with Rotten Tomatoes about his Five Favorite Films, making movies on a limited budget, and what it was like to film the long, single-shot scenes that comprise Bushwick.
---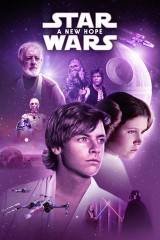 I think a lot of '70s films, like later '70s films seem to be some of my favorites. I'm going to say, I'm going to go with Star Wars. I don't know what it was. It may have just been the time when I saw it, the time it was, with childhood, but everything about that film just makes me feel good. I just, I love it. I never get tired of it. Even back when I was a kid and I saw it in the theaters, I was just… Maybe just because it was so new and fresh, and it was just so original, and so inspiring.
The Force, it just made you feel good. It made you think that miracles could happen, or there was just this higher power that could give you this energy, only positive things, and you could defeat evil with it. Everything about it, the movie, and I mean, the sounds of the film, the music, and the toys, and just everything about it. It might have been just that time, but everything about it just brings me right back to 1977 when I was a child, and so I just love everything about it.
RT: I assume you saw that in the theaters when it came out.
Oh, yeah. Yeah, yeah. I still have collectibles, Star Wars collectibles.
RT: I have to tell you, when I saw the first Guardians of the Galaxy with one of my friends, he said to me afterwards, "You know what this is? This is Star Wars for this generation."
Man, that's so awesome. That's really, that's such a compliment. I remember James Gunn saying that he had such a strong affection for The Empire Strikes Back. He said he didn't want to emulate that film, but he wanted people to walk away with the same feeling that he left The Empire Strikes Back with. So that's really a huge compliment.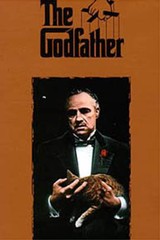 I'm going to go with The Godfather. It's weird — I didn't see The Godfather in theaters. I actually saw it on television. I think when I was a little kid, they ran it in a series. It was on over three or four days on television. I remember just being immediately sucked in, and I was a young kid. My mom was actually amazed that I was just so sucked in. I kept asking her all these questions about the film that she had no answer for, and didn't really care to sit down and watch it, and couldn't answer the questions, but I was just so curious and I just loved all the drama of it, you know? And it still, it holds up. My wife and I were just watching it on HBO — I think it was HBO — like last night or the night before. They play part one and part two together now. It's like five hours of The Godfather.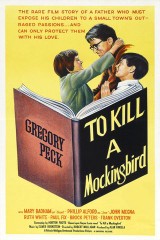 I'm going to go with To Kill a Mockingbird. Something about that film… Man, it's hard to put in words, but there's something very peaceful about that film. There's something that is really… There's such a strong sense of right and wrong in that film, but there's something also that's just reminiscent of childhood. I don't know if that makes sense, but there's just something very peaceful about that film that I love. Gregory Peck, his performance, he's just so strong in that film. Also, seeing a young Robert Duvall is really strange. I love the overall message about the film. There's just a strong sense of justice. I think that would be the best term I could use. I love that film.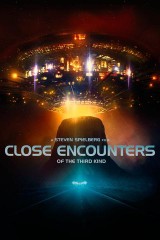 I'm going to go with Close Encounters of the Third Kind. It's amazing. It's just one of those films that, if it's on — I have the DVD too — but if it's on, I just can't not watch it. A lot of times, that's how I know that films are my favorite, if they're on and I just can't change the channel, and just have to watch it, even though I've seen it a million times, and it holds up and it's still fresh, and it still feels good to me. That's one of those films. I love everything about it. Again, it's just one of those movies that makes you think, and it's inspiring, and it just feels good, and it feels magical. I love Richard Dreyfuss as well, and Jaws is also one of my favorite films. But just the performance, and the whole tones at the end with the aliens, as they're coming out, it's just a feelgood film.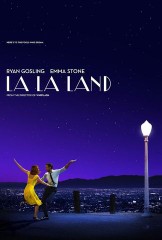 Just for sh–s and giggles, I want to pick a recent one, but you just never know until years go by whether movies stand up. You love them at first, and you love them the first five times, but 10 years down the line, will you still not be able to switch the channel if this film comes on? I don't know, but I'm going to pick one, my favorite film of last year. I'm going to say La La Land.
I recently worked with Adam Siegel, who was one of the producers. I worked with him on a film called Hotel Artemis, and we have had this conversation, and he asked me what I loved about it. This was the first time I really pinpointed it. I didn't go when it first came out, because I just didn't have any interest — musical, just not my thing, I just don't. So I didn't really want to go see it. Then it was re-released after the Golden Globes, and I was like, "I've got to go see what the hype is all about." I went and saw it, and I sat in the theater by myself, thinking, "This is the best thing I've seen in a long time."
What it was, was that it made me feel like Hollywood was romantic again. I don't feel that when I go out there. What I feel like now is that it's a town full of people who want to be on reality shows. It made me feel like old Hollywood. It just made me feel romantic, like this is what I love about films. There was just something very romantic about that film, and just I love it. Then the music is incredible.
What I really, really love about it is it's just completely unpredictable, because up until the very end of that film, I had no idea how it was going to end, and I love that. That is so hard to do nowadays, just to keep people guessing right up to the last two minutes of the film. Like, it's almost impossible. They did it, and not only did it, but in a magical, exciting way. I just love that movie. And some of the shots, I mean, just technically, some of the shots were amazing. Like, I still don't know how the hell they did that shot in the pool. When I saw it, I couldn't believe it, and I just thought and thought and thought, and was trying to figure out how the hell they shot that.
---
Ryan Fujitani for Rotten Tomatoes: Your new film this week is Bushwick. Where was it actually shot?
Dave Bautista: It was filmed in Bushwick.
RT: Wait, really?
Bautista: Yeah, yeah, we filmed it in New York in December, and we actually were lucky with the weather. Yeah, no, we filmed it there. The directors lived there for… I think they still live there, actually. That's their community and that's where they wanted to film it. That's where the whole idea for this came about, so yeah, that's where we filmed it. I actually lived in Williamsburg, in Brooklyn for six weeks, and that's where we shot. Not Williamsburg, but in Bushwick.
RT: The reason I'm surprised is because one of the defining aspects of this film is its super-long takes. There are several long shots that just kind of take you weaving in and out of the streets. I wondered how you guys would have been able to shut down all these multiple streets at the same time for these shots that I'm sure you had to do more than once.
Bautista: It was a lot of camera tricks. [laughs] At the end of the day, I'm sure they digitally erased a few people and cars, because we just didn't have the budget to shut down streets. There were certain days where we had blocks blocked off for a certain amount of time, or we could stop traffic for minutes at a time. Then we could just make sure the camera wasn't facing the street. But it was just a lot of people being very creative.
Like I said, it was a very limited budget, and we just didn't have… Even the guns we used — I mean, they were plastic guns that had no gunfire coming out of them. We were going "bang, bang" inside of our head, and we just didn't have them. We didn't have permits for that, so it was just a lot of people just being very creative with limited resources.
There were actually even a couple of takes — I mean, because they were long takes — once we were four, five minutes into a take, you don't want to bust it because people are walking through, but it did happen. We were running down the streets from — supposedly, people are shooting at us, and then somebody comes walking through our shot, smiling, having a great day, eating a bag of chips or whatever, and the shot's busted. It happened, yeah.
RT: So when that happened, would that be a re-shoot situation, or would that be something that could be fixed in post, so to speak?
Bautista: Yeah, no, well, so the first time that happened, I had a complete meltdown. [laughs] Because once I get into it, and we're like four or five minutes into a take, and you're just totally emotionally invested in this, and somebody comes walking through your shot and just completely takes you out of it. I just had a meltdown. Then the director said, "Next time if we're that far into it, just don't stop. We will digitally erase them later." So that was how I learned my lesson. But yeah, the first time that happened, I was literally like, "Oh man, are you kidding me?!"
RT: I wouldn't want to be the person just walking down the street, eating a bag of chips, who made Dave Bautista furious.
Bautista: Well, I wouldn't direct it towards them. I would never say, "Get the f— out of our shot!" [laughs] But I was like, "Oh, come on."
RT: In preparation for those long takes, was it difficult to stay in character while you're trying to focus on remembering the dialog and where to run, where to duck, and so forth?
Bautista: No, not so much, man, because it's weird — once we got going, we really hit the ground running, and there just wasn't that time to try to snap out of character. We just worked non-stop, because not only did we have limited time to shoot the film, but we were also playing with real time, so we had to use the natural light, the daylight, and we had to stay on kind of a timeline. We were very limited, so once you got in there, everybody was just really, really focused.
RT: Did you guys have to stick pretty closely to a script, or did the nature of the film present opportunities to improvise?
Bautista: No, it was very open to improvise. A lot of times it was very open, and sometimes it was for the better, sometimes not so much, because it left a lot of empty gaps or maybe a little bit of untold story, but it's kind of one of those things where this was the risk that we were all taking.  We just all kind of put it out there and we tried to fill it in the best we could, or interact with one another, Brittany and I, as naturally as possible, but that's just the risk of doing this type of film.
---
Bushwick opens in limited release this Friday, August 25.
(Photo by Frazer Harrison / Staff / Getty Images)
No director in recent history has made their particular genre as much their own as Wes Craven. The legendary helmer virtually redefined the horror movies with the likes of The Hills Have Eyes and The Nightmare on Elm Street. His very first film was the horrifically violent box-office smash The Last House on the Left. Unlike Elm Street – which is being reinvented without any input from Craven – Last House is being remade with the director's blessing, under the stewardship of Dennis Iliadis, and hits UK screens this Friday. RT had some time with Craven, and with the scaremongering legend on the other end of our phone, we just couldn't resist asking him for his five favourite films.
---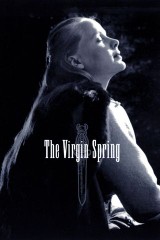 "Firstly I'm going to go for The Virgin Spring. It's a film that may surprise people but it really had an impact on me and I was just amazed by it. I saw it in a relatively short period of my life when I was teaching at college. When I was younger I hadn't been allowed to watch any because I went to a Baptist College, but by this time I had put the religion behind me and that was one of the first art films I saw and I was very impressed by it. I mean, I could list you a dozen movies from that era by European by European film directors by Godard, Truffaut – Breathless, 400 Blows, all those wonderful European movies."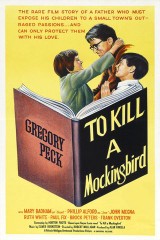 "Thinking about my upbringing, this was actually one of the first movies I saw. I was about 15. I was always told that films were evil and such, but I started to realise what a load of crap it was that something this good should be forbidden. I had been allowed to read as much as I wanted when I was younger, so I recognised great art when I saw it, I just didn't realise it would be at the cinema as well. And so I walked away from that. To Kill a Mockingbird was so important because it was such adult film-making – to see something that dealt with such an important issue and had such an enlightened outlook on the world."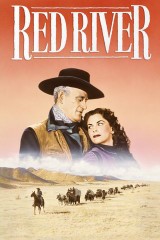 "For some reason. I think the combination of the gruff, tyrannical old man pursuing the unruly, rebellious son really appeals to me. The scenario is, in some odd way, almost as scary as Freddy Krueger, you know! The evil father is an idea that's really fascinating to me. Hawks is great, The Treasure of Sierra Madre, The Big Sleep… He could do the Salt-of-the-Earth very well. He was a very smooth director; a very good film architect in terms of his storytelling. That's how he constructed this film, and got so deep into the characters."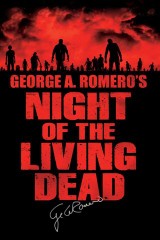 "I saw this movie when it first came out and at that point I'd never see a horror film, believe it or not! I had a girlfriend at the time, she was an anthropology student, and she said, 'I heard there's this new film called Night of the Living Dead, c'mon lets go.' Eventually we left and when we got there the theatre was buzzing before the film even started. And then it starts, and we're in the cemetery with the brothers and sisters bickering and then the zombie lurches towards them! Some people are screaming, some were saying the lines of the characters and suddenly I was swept into it and jumping and laughing and afraid, and I realised that this guy Romero was incredible.
"It also made me realise that with a genre film, as long as it scared you, you could say anything; about politics, about psychology. It made me realise as well that fear is one of the primary thresholds you experience things through. Fear of anything – even sex – is scary! The first time you do it you're like, 'Oh my God, what am I doing? Am I going to fail?' And you get through it and you realise it's a wonderful thing. That's what's great about the horror genre is that you're getting a load of people together in the cinema at the same place and the same time, having them all experience extreme fear, and come out alive at the end. It's an uplifting experience and there's a sense of elation."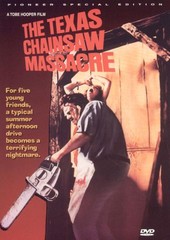 "This really scared me coming out of it. You knew it was made for 10 cents – that was obvious – but it actually had some fabulous performances. Some of the moments – like when Leatherface kicks open the door and comes after them – I mean your blood just runs cold. It was just amazingly visceral visual storytelling. A few years earlier, I was at college and I wrote a synopsis for a novel and my teacher feedback was "this would make a great movie!" And I was crestfallen, but it made me realise I had a great visual imagination as well, and for years I fought it but eventually realised that was the thing I could do."
Ten years ago the AFI gave us a list of the Top 100 American Films Ever Made — and when that was done they churned out 15 other lists every few years. And then last night they updated the Top 100 … I guess because they ran out of lists.
Frankly I think all of these lists are a little silly, but they do spark a lot of movie discussion and therefore I'm all for 'em. Seems a bit unnecessary to update a list that's barely ten years old, but hey, you do what you have to do to get the viewers interested. I'll post the new list below, but if you'd like to compare it to the original Top 100, you can check our source below.
And definitely feel free to share your thoughts, opinions and outrage regarding the big list. There's a lot of movies out there, so please do toss your lists out, too. (The one below came from a list of 1,500 filmmakers, writers, actors, critics, and "others.")
At the very least, this list should give you a good idea of how to fill up your Netflix queue.
1. "Citizen Kane," 1941.
2. "The Godfather," 1972.
3. "Casablanca," 1942.
4. "Raging Bull," 1980.
5. "Singin' in the Rain," 1952.
6. "Gone With the Wind," 1939.
7. "Lawrence of Arabia," 1962.
8. "Schindler's List," 1993.
9. "Vertigo," 1958.
10. "The Wizard of Oz," 1939.
11. "City Lights," 1931.
12. "The Searchers," 1956.
13. "Star Wars," 1977.
14. "Psycho," 1960.
15. "2001: A Space Odyssey," 1968.
16. "Sunset Blvd.", 1950.
17. "The Graduate," 1967.
18. "The General," 1927.
19. "On the Waterfront," 1954.
20. "It's a Wonderful Life," 1946.
21. "Chinatown," 1974.
22. "Some Like It Hot," 1959.
23. "The Grapes of Wrath," 1940.
24. "E.T. the Extra-Terrestrial," 1982.
25. "To Kill a Mockingbird," 1962.
26. "Mr. Smith Goes to Washington," 1939.
27. "High Noon," 1952.
28. "All About Eve," 1950.
29. "Double Indemnity," 1944.
30. "Apocalypse Now," 1979.
31. "The Maltese Falcon," 1941.
32. "The Godfather Part II," 1974.
33. "One Flew Over the Cuckoo's Nest," 1975.
34. "Snow White and the Seven Dwarfs," 1937.
35. "Annie Hall," 1977.
36. "The Bridge on the River Kwai," 1957.
37. "The Best Years of Our Lives," 1946.
38. "The Treasure of the Sierra Madre," 1948.
39. "Dr. Strangelove," 1964.
40. "The Sound of Music," 1965.
41. "King Kong," 1933.
42. "Bonnie and Clyde," 1967.
43. "Midnight Cowboy," 1969.
44. "The Philadelphia Story," 1940.
45. "Shane," 1953.
46. "It Happened One Night," 1934.
47. "A Streetcar Named Desire," 1951.
48. "Rear Window," 1954.
49. "Intolerance," 1916.
50. "The Lord of the Rings: The Fellowship of the Ring," 2001.
51. "West Side Story," 1961.
52. "Taxi Driver," 1976.
53. "The Deer Hunter," 1978.
54. "M*A*S*H," 1970.
55. "North by Northwest," 1959.
56. "Jaws," 1975.
57. "Rocky," 1976.
58. "The Gold Rush," 1925.
59. "Nashville," 1975.
60. "Duck Soup," 1933.
61. "Sullivan's Travels," 1941.
62. "American Graffiti," 1973.
63. "Cabaret," 1972.
64. "Network," 1976.
65. "The African Queen," 1951.
66. "Raiders of the Lost Ark," 1981.
67. "Who's Afraid of Virginia Woolf?", 1966.
68. "Unforgiven," 1992.
69. "Tootsie," 1982.
70. "A Clockwork Orange," 1971.
71. "Saving Private Ryan," 1998.
72. "The Shawshank Redemption," 1994.
73. "Butch Cassidy and the Sundance Kid," 1969.
74. "The Silence of the Lambs," 1991.
75. "In the Heat of the Night," 1967.
76. "Forrest Gump," 1994.
77. "All the President's Men," 1976.
78. "Modern Times," 1936.
79. "The Wild Bunch," 1969.
80. "The Apartment, 1960.
81. "Spartacus," 1960.
82. "Sunrise," 1927.
83. "Titanic," 1997.
84. "Easy Rider," 1969.
85. "A Night at the Opera," 1935.
86. "Platoon," 1986.
87. "12 Angry Men," 1957.
88. "Bringing Up Baby," 1938.
89. "The Sixth Sense," 1999.
90. "Swing Time," 1936.
91. "Sophie's Choice," 1982.
92. "Goodfellas," 1990.
93. "The French Connection," 1971.
94. "Pulp Fiction," 1994.
95. "The Last Picture Show," 1971.
96. "Do the Right Thing," 1989.
97. "Blade Runner," 1982.
98. "Yankee Doodle Dandy," 1942.
99. "Toy Story," 1995.
100. "Ben-Hur," 1959.
Grr. I'm annoyed that neither of my all-time favorites (those would be "Alien" and "Young Frankenstein") made the list. Oh well.
Be honest: How many of 'em have you seen?
Source: SeattlePI.com
Read on for short reviews of films playing at Sundance: "Black Snake Moan," starring Christina Ricci, Samuel L. Jackson, and Justin Timberlake, is a powerful tale of sin, redemption, and the blues, and "Year of the Dog," starring Molly Shannon, is a quirky ode to dog lovers.
Like a good blues song, "Black Snake Moan" is a movie filled with love, sin, redemption, and conflict. And like any blues singer worth his or her salt, it has a showman's wink and nod. "Black Snake Moan" tells the story of Rae (Christina Ricci), a feral young woman with "the itch" (i.e. insatiable promiscuity) whose boyfriend Ronnie (Justin Timberlake) has just left for boot camp. After a night of drinking and drugging, she is beaten and left by the side of the road, where Lazarus (Samuel L. Jackson) rescues her. He has demons of his own; his wife has left him for his brother, he's got a violent temper, and the solace he once found in the blues is gone, as he rarely picks up his guitar. Lazarus chains Rae to the radiator in his house in order to cure her of her "sickness," but it's clear Lazarus is trying to find salvation of his own. "Black Snake Moan" is admittedly lurid material, sometimes bordering on the absurd, but there's a sly undercurrent of perverse wit throughout. As he did in "Hustle and Flow," director Craig Brewer takes age-old archetypes (the conflicted bluesman, the town hussy) and turns them into living, breathing people; Ricci and Jackson are a joy to watch together, sharing an edgy, desperate energy. And Jackson plays a pretty mean blues, looking like R.L. Burnside and singing in a low register reminiscent of John Lee Hooker's. Above all, "Black Snake Moan" is visceral and entertaining, a movie about being knee-deep in the blues.
"I've always been disappointed by people," says Peggy (Molly Shannon) in "Year of the Dog." "I've only ever been able to count on my pets." Peggy loves her dog Pencil, but after his unfortunate demise, her life veers off in a new direction. At the behest of Newt (Peter Sarsgaard) Peggy adopts an abused dog from the animal shelter; Newt and Peggy discover they have a lot in common, not least that neither are any good with people. Peggy decides to be a vegan and a committed animal rights activist, but her behavior becomes increasingly strange, from adopting all the dogs to be euthanized from the city pound to forging company checks for various charities. "Year of the Dog" is likely to strike a particular chord with pet lovers (some of whom may not find Peggy's actions beyond the realm of believability). What's nice about the film is that Shannon plays a character that could have been a gross caricature as someone with offbeat integrity; Peggy may be eccentric, but the filmmakers don't condescend to her. And "Dog" is rounded out with nuanced supporting performances, especially from Regina King as Peggy's marriage-obsessed co-worker, John C. Reilly as her sportsman neighbor, and Sarsgaard as a man that shares Peggy's dog obsession, but only up to a point. It's a warm and quirky movie, one you don't have to be a pet lover to enjoy.
Check out our full Fundance at Sundance coverage!