(Photo by Warner Bros/Courtesy Everett Collection)
All Ben Affleck Movies Ranked
Ben Affleck chose the right friends early on: His first notable appearance was in 1992's School Ties, which happened to co-star Matt Damon. The two would go on to become household names after co-writing and co-starring in the Oscar-winning Good Will Hunting. And a few years after School Ties, Affleck starred in Kevin Smith's Chasing Amy, and is now a regular fixture in Smith's View Askewniverse. Damon, Smith, and Affleck would all work together in 1999's iconoclastic Dogma.
Later on in his career, Affleck would pal around with Michael Bay, creating two bombastic feasts together: Armageddon and Pearl Harbor. He's worked with some of the most legendary directors of their time, like John Woo (Paycheck), John Frankenhemier (Reindeer Games), Richard Linklater (Dazed and Confused), and David Fincher (Gone Girl) — experiences we're sure all went into Affleck's own directing career, which culminated in the Best Picture-winning Argo.
Affleck's recent stint in the DCEU has left his image relatively unscathed: His Batman was considered among the best things out of Batman v Superman and Justice League. And after some highly public personal issues and with his last directorial effort, Live By Night, a Rotten bomb, Affleck's now on something of a comeback trail for 2020. The Last Thing He Wanted's single-digit Tomatometer was probably the last thing Affleck wanted at this point. But his 2020 sports drama The Way Back transcended the inspirational sports template, giving him a meaty role to sink his teeth into, and it impressed critics along the way. Recently, he's been in Ridley Scott's The Last Duel, George Clooney's The Tender Bar, and Deep Water, which makes it onto our list of the 100 sexiest movies. Until then, we're ranking all Ben Affleck movies by Tomatometer! —Alex Vo
(Photo by Sony/courtesy Everett Collection)
The 30 Worst Romantic Comedies of All Time
Welcome to our guide to the worst romantic comedies ever: Movies suspiciously light on love and laughs that scored less than 10% on the Tomatometer – after 20 reviews from critics. This bubbly mix of misfires and killjoys includes infamous bombs (Gigli), questionable nuptials (The Big Wedding, License to Wed), vanity projects (Good Luck Chuck, The Hottie and the Nottie), and holiday hokum (New Year's Eve, Mother's Day). Expect some big names to show up as well: Forest Whitaker (First Daughter director), David O. Russell (director of Accidental Love…until the money ran out and the movie was then thrown together without him), Tom Cruise (Cocktail), and Sandra Bullock, whose grating All About Steve had the distinct fortune of being Bullock's first movie to release after her comeback The Proposal.
Now, it's meet-cutes of the damned in our guide to the worst rom-coms ever made! —Alex Vo
All Al Pacino Movies Ranked By Tomatomer
The golden age of Hollywood was put to rest in 1969 with the destruction of the Hays Code, which for three decades had been the final authority on morality and goodness within American cinema. The impact was immediate: New York City in the 1970s became the place to make your movie, which had taken on the shape of gritty stories borne from the streets of people on the edge. New York was the new Tinseltown, and Al Pacino was its king.
Pacino made his '70s debut (and his second overall film appearance) with The Panic in Needle Park, a harrowing romantic drama of addicts in love in the Upper West Side. His third movie gig was just about the biggest step-up you can get: Michael Corleone in The Godfather, on an anti-hero's journey from benevolent prince to syndicate villain, which got Pacino an Oscar acting nomination. He would repeat noms three more years in a row for Serpico, The Godfather Part II, and Dog Day Afternoon.
As with Martin Scorsese, Roger Deakins, and Leonardo DiCaprio for a while there, it was a running joke how often Pacino got nominated but never won, commensurate to his talent. He would finally win in 1993 (his eighth nomination overall) for Scent of a Woman, which finalized his gradual evolution as a soft, subtle actor in the '70s to the big, grand performer he's been known as ever since. This shift in Pacino's style became first notable in 1983's Scarface, as the gruff and maniacal Tony Montana.
Post-Scent, '90s Pacino was still on top of the game with Michael Mann's epic action classic Heat and investigative thriller The Insider, Certified Fresh gangster dramas Carlito's Way and Donnie Brasco, The Devil's Advocate with Keanu Reeves, and football fan-favorite Any Given Sunday.
2002's Insomnia, directed by Christopher Nolan, would be his last live-action Certified Fresh movie until 2013's Danny Collins. In-between were a few efforts recalling his heyday, but most were questionable choices like turkey bomb Gigli, the squandered Robert De Niro team-up Righteous Kill, and the bottom-barrel Adam Sandler comedy Jack and Jill. Though we suppose there is a depraved thrill in seeing Pacino sing and dance badly about espresso and foam milk.
And hey, he just had his best year with critics since 1992, when Scent of a Woman and Glengarry Glen Ross both released. 2019 was the year of Once Upon a Time in Hollywood and The Irishman, the latter putting him back in Oscar acting nomination business. And now we look back on a culture-defining career with all Al Pacino movies ranked by Tomatometer!
(Photo by @ Focus Features)
Looking for some truly erotic cinematic experiences? Try our list of 150 Erotic Movies, ranked worst to best. Here, we're celebrating the bad stuff – the misguided, unintentionally hilarious, and unbelievably awkward; the movie sex scenes that tried to get us hot under the collar but just left us scratching our heads. From earnest attempts at kink to moments of classic camp, these are the most unintentionally unsexy sex scenes in the movies. Happy Valentine's Day!
---
---
---
---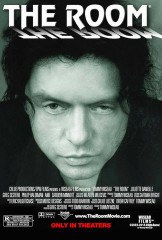 8. The Scene So Nice You See It Twice

Like the rest of the film, The Room's big sex scene is so bad it's great – but it's definitely not sexy. In the scene — which, we should mention, is set to a Skinemax-caliber love song — Tommy showers Lisa's naked body with petals and demonstrates a fundamental misunderstanding of human anatomy by aiming for her… bellybutton, we think? And just in case you missed it all the first time, Mr. Wiseau actually reuses the footage in a subsequent sex scene, because we clearly haven't seen enough of his gyrating posterior.
---
---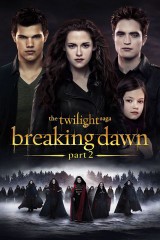 6. Bella and Edward at Home

With Fifty Shades on the list, it's only fair to include a scene from the franchise that inspired it. We're going with Bella and Edward's tastefully lit romp in their new home – mostly for packing in so many bad-movie-sex clichés into so few minutes. There are the beautiful shots of closing eyes and arching necks, a close-up of a (beautiful) bed sheet being tightly gripped, that (beautiful) Feist song giving everything a sense of drama, and it all ends with them chilling in front of a roaring fire. (Minus points for the absence of a bearskin rug; bonus points for featuring literal sparks flying off of Bella's face at one point.)  
---
---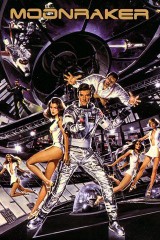 5. Bond Goes Zero Gravity

We're not going to lie: We chuckled during this one, a lot; there is enough very dated double entendre in this single scene to fuel another three Austin Powers sequels. ("I think he's attempting re-entry, sir!"). There is something spectacularly unsexy about fornication without gravitation, though, no matter how hard the straining violins and soft lighting try to tell us otherwise. If the physical impossibility of it all wasn't bad enough, a room full of folks are watching on back at mission control.
---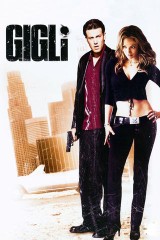 4. "It's Turkey Time"

It takes a lot to make a scene between official Very Hot People and onetime real-life couple Ben Affleck and Jennifer Lopez unsexy, so we're giving writer-director Martin Brest extra points for this one. The immortal line, "It's turkey time, gobble, gobble," uttered by J-Lo in an effort to seduce Affleck, is enough to have us canceling Thanksgiving forever. Or at least for 2003.
---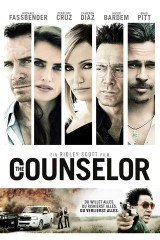 3. The Yellow Ferrari

In The Counselor, Javier Bardem's Reiner tells The Counselor (Michael Fassbender) that he'd "Like to forget about Malkina f—-ing my car." So would we. Five years on, we're still not sure what possessed writer Cormac McCarthy and Ridley Scott to come up with the idea of Cameron Diaz straddling a Ferrari's windshield until climax, let alone what possessed them to write the scene, shoot it, set it to music, and not edit it out of the final movie. Perhaps this movie needs that rarest of things: a Ridley Scott directors' cut that would make it shorter.
---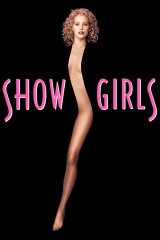 2. Nomi, Zach, and the Pool 

Apologies to our employer, because the sites you have to hit up to watch this scene in full are… well, we will be scrubbing our browser history for eons. And don't bother seeking it out yourself. Far from being particularly sensual or erotic, this scene featuring Kyle MacLachlan's Zach and Elizabeth Berkley's Nomi making wild, splashy love in a pool is mostly just confounding. How is she doing that? And why are they doing this? And why am I laughing at everything they're doing together?
---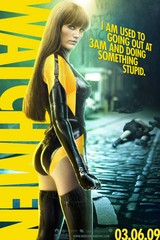 1. "Hallelujah"

As anyone who has ever watched a televised talent competition will tell you, Leonard Cohen's "Hallelujah" has been subjected to its fair share of abuse over the years. Nowhere, though, has the song been more thoroughly beaten up than in this scene from Zack Snyder's Watchmen, an otherwise fascinating superhero flick that has its hardcore defenders. What was a powerful moment in the graphic novel is laughable here, as Nite Owl (Patrick Wilson) and Silk Spectre (Malin Akerman) trade grunty-faces in their steampunk binoculars-looking sex pod all while the booming voice of Cohen… booms. Just when you think it can't get any worse, the pod shoots flames at the moment of climax.
---
Disagree, passionately? Let us know in the comments, and share your favorite so-bad-they're-good movie sex scenes. 
As Thanksgiving approaches, stuff yourself on this platter of the 24 biggest, most famous movie turkeys — movies audiences had anticipated, expected, and even hoped to be Fresh on the Tomatometer, only to come out Rotten as branded by the critics. (Only movies made after Rotten Tomatoes came into existence, though! Because, Ishtar, we're nice people.)
This Valentine's Day, meet the movie romances doomed to be forever single — single-digit on the Tomatometer, precisely! From annoying YouTube people to Paris Hilton, from stalkers to acting bad enough to steam a 1912 Renault: Here's 24 movies with central romances that got less than 10% on Rotten Tomatoes.
50 Worst Summer Movies of All Time
Cinema history is filled with movies that got burned under the hot summer sun, and every year, we get our share of critically panned big-budget duds (this year's slate includes such low achievers asFantastic Four and Hot Pursuit). However, it takes a rare kind of awful to merit inclusion into RT's Worst Summer Movies list, a compendium of cinematic horrors that were granted a wide theatrical release between the months of May and September in the years since the release of Jaws in 1975 kickstarted the blockbuster era. Without further ado, we present our countdown of the 50 worst-reviewed summer movies!
An Academy Award-winner by the age of 25 (Good Will Hunting), an action hero by 26 (Armageddon), a critical target by 31 (Gigli) and a comeback story by 34 (Hollywoodland), Ben Affleck has had his fair share of career peaks and valleys in less than a decade. This week he makes his directorial debut with the taut thriller Gone Baby Gone, a film that just might propel him back into Oscar territory and — dare we say it? — into a whole new calling behind the camera.
In Gone Baby Gone, Affleck directs younger brother Casey (also excellent in The Assassination of Jesse James by the Coward Robert Ford) in a mystery surrounding the case of a missing Boston girl. Though skeptics might have been doubtful, the direction is adept, well-paced, and absorbing; heck, maybe Affleck should do this more often! In the spirit of Total Recall, we decided to take a look at some of the lesser-known roles from way back in the filmography of the man better known to some as Bennifer II.
One of our favorite early Affleck bit roles came in 1992's Buffy the Vampire Slayer (30 percent on the Tomatometer) — the original flick, not the WB series. Although a young Ben Affleck had already starred in a few telefilms and the Voyage of the Mimi, our first big-screen glimpse of the adolescent Affleck was when he appeared — nay, starred — as Basketball Player #10 in the infamous "How funky is your chicken?" scene. When Hemery High Hogs star player Grueller (Sasha Jensen) actualizes his newfound vampire skills to jam slam dunks and terrorize the opposing team, he memorably menaces Affleck into giving up the rock. Minutes later, Buffy hunts him down — "Grueller, it's me, Buffy! We used to hang! My birthday party, you drank all the blueberry schnapps and looged on my mom?" — before he's vanquished by a dreamy Luke Perry. Sigh.
Only a few months later, in September of 1992, Affleck fans got another tiny taste of Ben in the 1950s-set anti-anti-Semitism prep school drama School Ties (67 percent), which featured then-big stars like Brendan Fraser, Chris O'Donnell, and Matt Damon. Ties even borrowed a few actors fresh from the Buffy set to round out its gaggle of collegiate eye candy, including Randall Batinkoff, Andrew Lowery, and Affleck himself. The story of a poor Jewish football standout (Fraser) recruited by a Catholic school to win the big game movingly depicted one kid's lonely struggle against rampant societal bigotry, and featured one of the most memorable line-bellowings in movie history ("Cowaaaaards!"). Our favorite School Ties scene? The rousing group rendition of "Smokey Joe's Café." Look for Affleck; he's the shirtless one!
That brings us to another film classic, which arguably boasts Affleck's greatest ever non-lead actor role: soon-to-be super senior Fred O'Bannion, the paddle-happy bully in Dazed and Confused (98 percent), Richard Linklater's 1993 opus of high school life in the 1970s on the last day of school. As new freshmen run for their lives and juniors inherit their campus crowns, many players in the ensemble cast stand out: Parker Posey as the meanest queen bee on campus ("Fry like bacon!"), Matthew McConaughey as the suave older guy still hanging around ("High school girls… I get older, they stay the same age."), and Affleck's O'Bannion, whose dogged efforts to catch young Mitch (Wiley Wiggins) are as successful as the inscription on his paddle is eloquent ("FAH Q").
Alas, those days of Affleck obscurity (read: 1992-3) are over, marred by efforts great (Shakespeare in Love, 93 percent) and not-so-great (Surviving Christmas, seven percent). What we would give for another juicy performance on the scale of O'Bannion! At least for now, Affleck appears to have found himself cast in another well-suited role: director.
Okay, we all knew Ben Affleck was having some problems, and earned a few Razzie nominations several years in a row, but he's still a movie star. Could it really have gotten to the point that his movies go straight to video? Well, his latest one, "Man About Town" did, debuting from Lionsgate Home Video.

Directed by Mike Binder, the film stars Affleck as a Hollywood agent going through a personal crisis with his adulterous wife. With Affleck, Rebecca Romijn, and the director of "Upside of Anger" and "Reign Over Me," it would seem like they could have arranged a theatrical release.
"Lionsgate bought it and they decided to dump it," said Binder. "I'm not that surprised. The thing is, to be honest, I've made a movie every year and they don't all come out the way you want it to. I guess people didn't think this one came out that good. The audience when we tested it liked it and I went onto my next movie and then I heard that people weren't liking it and they didn't think that there was a market for it because it was based on show business, and Ben wasn't likeable in the role but I thought Ben was really good in the role."

Affleck with Bai Ling in "Man About Town"
Binder defended Affleck at the peak of the critical Ben-bashing. After "Gigli," "Surviving Christmas" and others, Binder said that all careers go in peaks and valleys and he would rather have him on the way up. Even though movies have launched the Affleck comeback, Binder holds no grudges.
"I would have thought that after 'Hollywoodland' and how good he was in it, I got excited [about 'Man About Town'] but then 'Hollywoodland' didn't do any business so that didn't help. But I think he's a really talented guy."

Affleck in his Golden Globes-nominated performance in "Hollywoodland"
With "Reign Over Me" in theaters this month, it doesn't hurt Binder's career either. "I don't think that there's the stigma of that as much anymore but we all like to see movies in theaters and stuff. And let me say, I think that if we had kicked and screamed, we could have forced them to put it into 15 theaters or something but we're smart enough people to know that that doesn't mean anything. It's an ego stroke. I've never been one for those. I don't like those fake releases so I never even spoke to Lionsgate. When I heard they were doing it, I said 'Okay, I'm not going to fight City Hall.'"
OK, so it looks a lot like "Lord of the Rings," and sure, even "Eragon" sounds a lot like "Aragorn," but after reading Christopher Paolini's very fine adventure novel, I'm willing to forgive a little familiarity. Stefen Fangmeier's "Eragon" opens on December 15th, but you can see the brand new trailer right now.
Click here for the trailer, and good luck with that. It's hosted at AOL Moviefone.
Synopsis: "A boy named Eragon finds a polished blue stone in the forest. At first, he thinks it's a lucky discovery, something that will bring meat to his poor family for the winter. Instead, it brings a dragon hatchling, and Eragon is soon thrust into a world of magic and power through which he and the dragon must navigate."
"Eragon" stars newcomer Edward Speleers in the title role, and the supporting cast is filled with names like John Malkovich, Jeremy Irons, Robert Carlyle, Djimon Hounsou, and Sienna Guillory.
After welcoming in four new wide releases per week for seven straight weekends, the North American box office slows it down a bit on Friday with only one saturation release and a pair of moderate national bows.
Sony courts the teen horror crowd with its supernatural thriller "The Covenant." Meanwhile, Focus targets mature adults with the crime thriller "Hollywoodland" and The Weinstein Co. goes after the action audience with the martial arts pic "The Protector." With a slate of Labor Day weekend pics coming off of their lukewarm holiday performances, the overall marketplace is sure to be sluggish and could slump to its lowest point of the year.
Four prep school dudes learn of their ancestral powers and stir up some evil in the new teen chiller "The Covenant." Sort of a "Lost Boys" for today's youth, the PG-13 film will target the horror audience as well as the back-to-school date crowd. Renny Harlin, who has seen highs with "Die Hard 2" and lows with "Cutthroat Island," directs. "Covenant" should play primarily to teens and young adults and Sony has a strong track record when it comes to attracting that crowd with these kinds of films. Last fall, the studio scored a big hit with "The Exorcism of Emily Rose" which bowed this very weekend with $30.1M, but saw more modest results with "The Fog" which opened in October with $11.8M. Each one still hit the top of the charts. The marketing push on "Covenant" has not been too fierce so a debut closer to "Fog's" is likely. Competition for teens is not very strong at the moment so many should pick this for their weekend moviegoing choice. Attacking 2,681 theaters, "The Covenant" could scare up around $11M in ticket sales this weekend.

More teen-horror hijinks in "The Covenant"
Academy Award winner Adrien Brody plays a not-so-super sleuth in the 1950s who investigates the suicide death of Superman actor George Reeves in the new crime thriller "Hollywoodland." The R-rated Focus release also stars Diane Lane, Ben Affleck, and Bob Hoskins. After last year's dominance at the Oscars by numerous indie flicks, "Hollywoodland" tries to get the awards season started early by getting a headstart over some of the fall's other promising non-studio films. The casting of the "Gigli" star as the Man of Steel, however, might diminish its chances a bit as many industry voters won't be able to help but snicker when the daredevil himself comes on screen. Mature adults will be the target audience and women might outnumber the guys by a small margin. The film's subject matter will certainly be intriguing for film industry folks, but it will be a tougher sell to mainstream moviegoers. "Hollywoodland" will have to reach its audience in a hurry as parent company Universal will target the exact same crowd with its ensemble-driven period crime mystery "The Black Dahlia" a week later. Debuting in moderate national release in 1,548 theaters, "Hollywoodland" might capture about $8M this weekend.

Adrien Brody gets rough while investigating the death of tv's Superman
The "Quentin Tarantino Presents" marketing technique is back once again with the Thai martial arts pic "The Protector" starring Tony Jaa. The R-rated film from The Weinstein Co. finds the acrobatic action star seeking revenge on those who wronged his people. Jaa's "Ong Bak" made a moderate splash at the North American box office last year when it opened to $1.3M from 387 theaters for a mild $3,449 average on its way to a $4.6M domestic take. A year and a half later, more American action fans know of Jaa, though he's still far from a sizable draw. Two years ago, the Weinsteins saw stellar results when using the "Pulp Fiction" director's
name in the marketing of Jet Li's "Hero" which ended up topping the box office for two straight weeks on its way to a $53.6M gross. Lionsgate also used the QT tactic to drive in business for its horror pic "Hostel" last January which also bowed in the top spot. "Protector" will appeal mostly to young men who love martial arts and crossover to other groups is unlikely. The second weekend of "Crank" will draw upon many of the same folks so competition will be tough. Fighting its way into around 1,400 theaters, "The Protector" might kick up about $6M this weekend.

Tony Jaa, doing his own stunts, in "The Protector"
More independent films open in New York on Friday hoping to expand further around the country in coming weeks. Polychrome Pictures debuts the Asian American pic "Red Doors" in a pair of Manhattan locations. The dysfunctional family pic won the top prize at last year's Tribeca Film Festival. Film Philos goes into one solo house with the coffee cart vendor drama "Man Push Cart" which world premiered at Sundance last winter.
"Invincible's" undefeated season should come to an end this weekend as the Disney sports drama enters its third outing. A 40% decline would see the Mark Wahlberg pic gross around $7M pushing the 17-day cume to $47M. After a second place bow over the weekend, the Lionsgate actioner "Crank" pumped itself up to the top spot on Tuesday with solid midweek business. Jason Statham saw his "Transporter 2" fall 55% a year ago when it came off of its Labor Day debut. "Crank" could see a slightly smaller drop. A 50% tumble would give the poison pic roughly $5M for the sophomore frame and a ten-day sum of $20M.
Nicolas Cage's "The Wicker Man" did not make too much of a dent at the box office last weekend. A 45% drop to around $5M seems likely giving Warner Bros. only $19M in ten days. Indie sensation "Little Miss Sunshine" should step back a bit after a strong Labor Day frame and could slide 30% to $5M as well. That would lift the cume for the year's most recommended film to $42M making it the fifth biggest hit in company history for Fox Searchlight after "Sideways" ($71.5M), "The Full Monty" ($45.9M), "28 Days Later" ($45.1M), and "Napoleon Dynamite" ($44.5M). In another week, it will vault to number two for the Fox subsidiary.
LAST YEAR: Sony scored a huge surprise winner with the suspense thriller "The Exorcism of Emily Rose" which bowed bigger than expected with a hefty $30.1M grossing more than the next five films combined. The fright flick went on to scare up a sturdy $75.1M. Comedy sensation "The 40-Year-Old Virgin" followed in second with $7.7M in its fourth date while "Transporter 2" fell from first to third with $7.4M. The political drama "The Constant Gardener" and the airline thriller "Red Eye" rounded out the top five with $4.7M and $4.5M, respectively. Samuel L. Jackson debuted poorly in sixth with his action-comedy "The Man" which took in a weak $4.1M on its way to just $8.3M for New Line.
Author: Gitesh Pandya, www.BoxOfficeGuru.com
Not to be confused with Bennifer I (Ben Affleck's scrapped engagement to Jennifer Lopez), Bennifer II — the recently married Ben Affleck and "Alias" star Jennifer Garner — welcomed their first bundle of joy, baby daughter Violet, Wednesday night.
The happy parents, who wed last June in the Caribbean, met on the set of "Daredevil" and began dating in 2004. Of course, little Violet isn't the first joint-effort to be spawned by Aflleck and Garner (now affectionately known as Ben 'n Jen, FYI); the off-screen parents and on-screen superheroes also, unforgivably, gave the world the Marvel comic-adaptation's sequel, 2005's "Elektra."
Thankfully, neither Affleck nor Garner have any more superhero roles coming up. Garner's signature television show, "Alias," has been axed after a disappointing season that saw Garner's on-screen lover (and off-screen ex) Michael Vartan killed off, with Garner's pregnancy written in to the show. Hopes that a newer, sexy agent, introduced to ease the focus from Garner's bulging belly, would take off with viewers seemed to tank as ratings dropped like Hollywood relationships from the pre-marriage Ben 'n Jen. Garner's upcoming film roles will test her acting chops, instead of her karate chops, as the loss-and-mourning flicks "Catch and Release," "Sabbatical," and "Be With You" drop in 2006 and beyond.
Meanwhile, Ben "Gigli" Affleck has lined up some projects that don't co-star someone he's dating: showbiz dramedy "Man About Town," the George Reeves biopic "Truth, Justice and the American Way," and a mob comedy, "Smokin' Aces."