A few days ago, prompted by the disparity between the Audience Score and the Tomatometer for Ari Aster's horror film Hereditary, we ran through a list of some critically acclaimed horror films that ended up generating a collective sigh from audiences. But what about when the situation is flipped? We thought it was worth taking a look at the opposite scenario, when movies that largely resonate well with audiences are savaged by critics.
We looked at a number of films with low Tomatometer ratings and high Audience Scores to determine what, if anything, might result in the critical dismissal of horror flicks that moviegoers hold near and dear to their hearts. There's a bit of the occult, a dash of religious panic, and a few choices that are a little wacky. On top of that, we even discovered a few franchises that managed to defy expectations and consistently strike a chord with their fans over several installments, even as critics pooh-poohed them.
So read on to see what horror flicks you loved and critics didn't, and let us know where you fall on the entries listed below. Then, go back and check out our list of movies that critics loved and audiences shunned to see if that matches your tastes any better!
---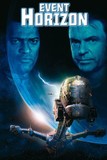 Audience Score: 61%
Divide: 37 percentage points
Critics were not all that kind to this gruesome combination of space adventure and supernatural horror, but there's no denying that the movie has become a cult classic of the modern era. Just mention this movie on Twitter and watch how many people respond!
---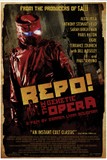 Audience Score: 72%
Divide: 37 points
Filmmaker Darren Bousman probably doesn't mind all that much that critics don't love his offbeat, fan-friendly horror musical mash-ups, because his target audience sure does. Repo! has more than its fair share of vocal supporters, as does The Devil's Carnival, which presently enjoys an 87% approval rating among movie watchers.
---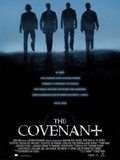 Audience Score: 62%
Divide: 58 points
Now this one just boggles my mind. I like a whole lot of goofy horror films but I cannot image what 62% of the audience enjoyed about this patently ridiculous tale of four young warlocks who get up to no good. Then again, the movie is full of handsome young men, so perhaps that explains some of the audience approval.
---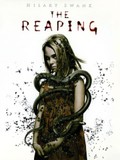 Audience Score: 49%
Divide: 41 points
One of those occult thrillers in which a professional skeptic who has seen it all finally faces something she cannot explain in a creepy location. Something that deals with biblical plagues. I think. Pretty sure I fell asleep during this one.
---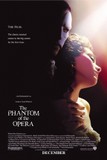 Audience Score: 84%
Divide: 51 points
Yes, the musical. It's only tangentially a horror film but we had to include it because wow: 84% of the audience liked this adaptation? One can only assume that's a lot of residual fandom and goodwill from people who adore the stage version — and of course the music — but one could also assert that those fans deserved a better cinematic adaptation. Maybe they'll try again in a few years.
---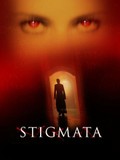 Audience Score: 63%
Divide: 42 points
Horror fans enjoy nothing more than a truly horrific possession story, and while Stigmata didn't win over all that many fans on the Tomatometer, the Audience Score remains inordinately high for this rarely-discussed occult story. (I do recall Patricia Arquette delivering a fantastic, punishing performance, but that's about it.) Perhaps this film critic should take the advice of the Audience Score and give Stigmata a second spin.
---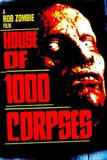 Audience Score: 65%
Divide: 46 points
Rob Zombie is sort of the poster child for "fans dug it, but critics did not," and it all began with his gruesome grindhouse-style debut. His second film, The Devil's Rejects, fared slightly better, with a 53% Tomatometer, but then his Halloween remake (25% Tomatometer vs. 59% Audience Score) proved one thing beyond a shadow of a doubt: Mr. Zombie's fans are nothing if not loyal, and very few film critics are big fans of the man's films.
---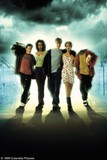 Audience Score: 58%
Divide: 42 points
Never try to apply logic to a certified cult flick. I remember not caring for this one when it played theaters, but somehow this bizarre horror-comedy about a slacker with a possessed hand has turned into a bona fide cable/Netflix favorite. It just goes to show that a movie may fail at the box office, and it may also fail to win critical acclaim, but if people like it enough, it can enjoy a very long afterlife.
---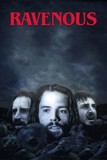 Audience Score: 78%
Divide: 33 points
This one really confuses me. I have yet to meet a film critic who dislikes this fascinating tale of war, cannibalism, and insanity, yet the Audience Score is clearly the one on the side of goodness and decency. Speaking as both a film critic and a horror nut, I cannot recommend this strangely engaging genre concoction highly enough. And get a load of that awesome score!
---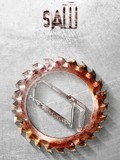 Average Audience Score for the Saw Series: 64.4%
Average Tomatometer: 28.4%
Divide: 36 points
Wow! Talk about a disparity between critics and horror fans! I'm a film critic and a Saw fan but this surprised even me. Film critics have never particularly liked this franchise, but that hasn't stopped fans from digging through every terrible trap, brutal betrayal, and ridiculous resurrection. The eight Saw movies hold an average Audience Score of 64.4%, which may not sound super impressive, but considering the average Tomatometer for the same films is 28.3%, it's pretty solid.
---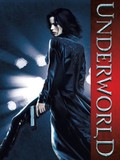 Average Audience Score for the Underworld series: 65.2%
Average Tomatometer: 24.8%
Divide: 40.4 points
What? Film critics didn't fall in love with a "werewolf vs. vampire" rendition of Romeo & Juliet set in a gloomy Gothic location? How weird! Granted, there's a lot of down time scattered across this series, but there's also some pretty decent action and some wildly indecipherable accents. Though some critics dug the first chapter, it gets pretty dire after that, and thanks to a pretty decent average Audience Score, we're looking at a beefy 40-point differential for the entire franchise.
---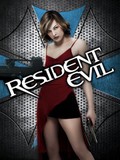 Average Audience Score for the Resident Evil series: 55.5%
Average Tomatometer: 27.7%
Divide: 27.8 points
This is the other Screen Gems franchise (after Underworld) that doesn't even bother screening films for critics but brings in lots of money from movie theaters from all over the world. And yes, there's definitely some fun to be found within this willfully wacky zombie action franchise. Unfortunately, while most of my colleagues don't seem to agree with me on that last part, there are enough moviegoers who do, resulting in a nearly 28-point chasm.
Halloween only comes once a year, but we celebrated every day this month with the October Daily Double: A recommendation every weekday of themed scary movie double feature!
It's officially the last DVD release week of the year, although much like the box office, most big-ticket new releases debuted last week in time for Christmas. Nevertheless, we've got a few notable new titles, especially for you lucky readers who found a Blu-ray player under the tree this season!
Aaron Eckhart takes on the most unlikable role of his career in this 1980s-set suburban drama adapted and directed by Oscar-winner Alan Ball (American Beauty) from Alicia Erian's novel of the same name. Worth a viewing for those interested in seeing what Ball has to offer on the big screen after giving TV audiences such award-winning series as Six Feet Under and True Blood, although those averse to the idea of Eckhart's onscreen relationship with a 13 year old girl may want to skip it, as most audiences did in theaters.
Next: Conservative hijinks in An American Carol
One might argue that liberals get most of Hollywood's output to consume, so why not throw right wingers a cinematic bone once in a while? Spoof veteran David Zucker (Airplane!) did just that, rallying all the conservative A-listers he could find (Kelsey Grammer, Dennis Hopper, Jon Voight), a few C-listers (Kevin Farley, Leslie Nielsen) and even – gasp! – David Alan Grier. Cast interviews and a commentary by Zucker might make this watchable…nah, probably not.
Next: Watch Bob Saget squirm at his Comedy Central Roast!
Now here is controversial comedy at its finest: the art of the roast, practiced for years by the Hasty Puddings crowd until the masterminds at Comedy Central put the ploy to good use. After all, who doesn't love seeing celebrities (or better yet, comedians) suffer through jokes at their own expense? Saget takes it well, considering the line-up: Jeffrey Ross, Cloris Leachman, and even Uncle Jessie himself. While this roast didn't quite measure up to, say, the beating inflicted on poor little Flava Flav (or, as we call him, "Flava Flaaaaaaaaaaaaav!"), Norm MacDonald's bizarrely straight-laced bit is worth watching again.
Next: Did you know Matthew McConaughey had a 2008 movie worse than Fool's Gold??
Despite having "direct to video" written all over it, Surfer, Dude actually did open in theaters — and, three weeks later, exited them — last September. And despite having a few stars who could open a film once upon a time (Matthew McConaughey, Woody Harrelson, and, um, Willie Nelson), the comedy about a surfer dude (McConaughey, naturally) who just wants to…surf, tanked big time. Something tells us that after making only $52K during its theatrical run (with a budget of $6 million, according to Box Office Mojo), even the best possible DVD campaign won't dry the tears everyone involved with Surfer, Dude. After all, bongos don't buy themselves.
Next: Nip/Tuck heads to Hollywood
The twisted lives of plastic surgeons Christian Troy and Sean McNamara continue in Season 5, Part 1 of Nip/Tuck. (One of history's longest-running single seasons, Part 1 spans 14 episodes that ran on F/X from October 2007 to February 2008. Part 2 begins airing in January.)
Re-watch what happens when Sean (Dylan Walsh) and Christian (Julian McMahon) pack up shop, head to Hollywood and become consultants on a medical soap, Julia (Joely Richardson) introduces a lesbian lover (Portia de Rossi) and her trouble-seeking daughter (90210's AnnaLynn McCord), and Matt (John Hensley) discovers his new girlfriend is his biological sister. But what's even scarier than reality TV, sociopaths, and incest? The return of Dawn Budge (Rosie O'Donnell)!!!
Next: ABC Family goes Greek

6. Greek Chapter 2
ABC Family struck gold with their turn towards teen-friendly programming in recent years, as evidenced by the network's trio of shows hitting DVD shelves this week, starting with Greek. The seriocomic adventures of undergrads at Cyprus-Rhodes University continues in Chapter 2, in which the guys of Kappa and the girls of Zeta Beta Eta Whatever get wrapped up in more riveting shenanigans; should the semi-skanky Rebecca get booted from sorority life for appearing in a Girls Gone Wild-esque video? Who will win Greek Week? Audio commentaries and a handful of extras sure to delight the teenage ABC Family-watching crowd are also included.
Next: Get in on the Secret Life of the American Teenager

7. The Secret Life of the American Teenager Season One
Think Juno meets 7th Heaven and you'll get a good idea of what this ABC Family series is about; in it, a soap-ishly intertwined network of high school kids and their parents deal with the "secret" realities of teenage life: kids have sex, and sometimes they also get pregnant. (But hey, on this show, so do their parents.) More akin to 90210 (the new version) and Degrassi than the cheeseburger phone-wielding-hipster-zeitgeist of Juno MacGuff, The Secret Life of the American Teenager frequently pulls more viewers than Gossip Girl (to which we say, ZOMG!), making Season 1 a good post-holiday gift for the teenager on your list. You know, because having "the Talk" is way awkward. Let Molly Ringwald do the talking for you.
Next: Zzyxzs, belly buttons (or lack thereof), and Kyle XY Season 2

8. Kyle XY The Complete Second Season
Wrapping up the ABC Family slate hitting DVD this week is Kyle XY, a show about a teenage boy who wakes up one day with no memory, no belly button, and lots of questions. In Season 2, Kyle explores his link to a shady company called Zzyzx. And never mind the show's unmistakable Christian subtext — there's a show on TV teaching kids words like "zzyxz," and how awesome is that?
Kyle XY The Complete Second Season comes with all twenty-three episodes spread across six discs, and include audio commentaries, an alternate ending, and more.
Next: Baghead
The movie often called "Top Gun on Wheels" scored middling reviews with critics and doesn't hold up especially well, but will make a decent addition to your growing Blu-ray collection if you love racing, like over-the-top sports movies, and have ever considered naming a pet "Cole Trickle." The 1990 NASCAR flick starred a young, post-Maverick Tom Cruise (who also shared story credit) and boasted memorable supporting turns by Robert Duvall, Michael Rooker, and Dennis Quaid (not so much for the then-23-year-old Nicole Kidman, who played Cruise's leggy brain surgeon love interest). Unfortunately, Days of Thunder on Blu-ray lacks considerable bonus features, so the only reason to buy it (other than your ceaseless love of early '90s action flicks and/or obsession with celebrity Scientologists) would be to crank up the volume and listen to its AWESOME soundtrack in glorious, lossless High Def audio.
Next: Do you dare climb aboard the Event Horizon on Blu-ray?
Lastly, we recommend another critically-dubious but awesome-in-HD title this week: Event Horizon. Love it or hate it, Paul W.S. Anderson's 1997 sci-fi horror tale has become a cult hit of sorts thanks to its gory space happenings, so horror-inclined Blu-ray enthusiasts should take heed. As with many a Blu-ray title released these days, Event Horizon will serve as little more than an HD library addition thanks to only moderately upgraded audio and visual enhancements; however, the bonus menu contains a wealth of special features, though all have previously been released. That said, how many other space ships do you know that have been to Hell and back?
Until next week, happy renting (and happy holidays)!
Not too long ago it was supposed to be John Woo and The Rock doing "Spy Hunter" duty. Now it's Paul W.S. Anderson and … who knows?
According to Variety, Mr. Anderson (best known as the guy who directed "Resident Evil," "Alien vs. Predator," and "Event Horizon") will step in and direct "Spy Hunter" for Universal once he's finished with his remake of "Death Race 2000," also at Universal.
No word yet on whether or not Mr. Rock is still connected to the project. It's reported that Anderson will re-write the screenplay with a new partner — even though the project's been written and re-written by the likes of Zak Penn, Stuart Beattie, Michael Brandt, and Derek Haas.
More on this slow-moving project when info becomes available … but I bet that car's gonna look pretty neat.
Source: Variety
Given that he's directed movies like "Mortal Kombat," "Resident Evil," and "Alien vs. Predator," it's not like video game fans were exactly clamoring for Paul W.S. Anderson to helm the big-screen version of the "Castlevania" video game, so here's some potentially good news: He's offically off the project.
Knowing Anderson, he'll probably stay on as a producer, but according to Dread Central, it looks like the "Event Horizon" helmer will now set his sights in his remake of Roger Corman's "Death Race 2000."
No word yet on who, if anyone, will step in to cover the "Castlevania" project, but I'm sure there's a young cinematographer out there who'd just love the gig.
Source: Dread Central
So get your complaining out of the way now: Paul W.S. Anderson is directing an adaptation of the video game "Castlevania" for Universal's Rogue division. True, he directed "Alien vs. Predator," but he also did "Event Horizon." And that movie creeps me out.
From IGN Movies: "Rogue Pictures has hooked up with genre filmmaker Paul W.S. Anderson and Crystal Sky Entertainment to help bring the classic videogame Castlevania to the big screen. Rogue, according to today's Variety will distribute the $50 million film in North America. Dimension Films, who had been previously linked with the project, dropped the movie after they failed to warm up to Anderson's script.
A number of new details have emerged about the "Resident Evil" and "Mortal Kombat" filmmaker's approach to the project. Anderson's script reportedly spans many time periods but mostly takes place in 15th century Transylvania. The movie is described as a fresh take on the Dracula legend, taking it back to the beginning with the story of Romanian prince Vlad the Impaler."
Click here for a bunch more info.
To prove the theory that readers prefer good news to bad news, the report that Natalie Portman will go nude in her next role received several thousand more page views than the subsequent report debunking said rumor; James Cameron envisions some new projects in trilogy form; "Pirates" sequel broke two box-office records.
In other news, Jamie Foxx tries his hand at producing; AMC now offers lower prices for morning movies; Jamie Foxx forces Michael Mann to change the ending of Miami Vice; and Jackie Chan has his own drunken shenanigans. Read on for details.

This is as close as you'll get.
James Cameron Talks Trilogies
While we all sit with bated breath and wonder when we'll get to see a new movie from James Cameron, the guy's hard at work cooking up new trilogy ideas. While attending a "Pirates 2" screening at Disney World, the mega-successful filmmaker discussed the possibility of doing his new projects as three-parters.
"Pirates of the Caribbean" Sequel Loots Record-Breaking $55.5M on Friday
It looks like this summer will come away with a mark in the record books, if estimates hold. "Pirates of the Caribbean: Dead Man's Chest," the sequel to 2003's surprise smash hit "Pirates of the Caribbean: The Curse of the Black Pearl," grossed $55.5M on Friday, according to BoxOfficeMojo.com. It's the biggest single-day gross ever, besting the $50M single-day debut of last year's "Star Wars Episode III: Revenge of the Sith.
Box Office Wrapup: "Pirates" Shatters Industry Records With $132 Million Take
Box office records were shattered by Johnny Depp and his companions this weekend as the much-anticipated adventure sequel Pirates of the Caribbean: Dead Man's Chest exploded into theaters with the biggest opening weekend in Hollywood history. Former champ Superman Returns was hit hard and fell sharply in its second weekend. However, Pirates managed to expand the overall marketplace with most holdovers not suffering large declines. For the first time in box office history, the top ten smashed through the $200M mark.

Marion Ravenwood to Return in Indiana Jones 4?
The lovely Karen Allen was on hand at a New York screening of "Raiders of the Lost Ark" last week, and (of course) someone asked her if she had any involvement whatsoever with the 4th Indy flick that we've been waiting 400 years for. And, yes, she did have an answer.

Natalie Portman Will Do Naked in Next Film
This one's for all you Portman pervs out there — the erstwhile Queen Amidala is set to go fully nude in her upcoming pic "Goya's Ghosts," in which she plays the persecuted muse of Spanish painter Francisco Goya.

Portman Party Pooper: Natalie Won't Be Nude
After a few exhilarating days of hopeful speculation, the dreams of "Star Wars" fanboys everywhere have been crushed as Natalie Portman will not, repeat not, appear nude in her political period piece, "Goya's Ghosts." Sorry, guys.

Check Out the Pirate Chow Yun-Fat!
With the sugar high of "Pirates of the Caribbean: Dead Man's Chest" still coursing through your veins, you just might want a peek at "Pirates 3" villain Chow Yun-Fat. Well, we found one. (Two, actually.)
In Other News:
Jamie Foxx and his managing partners will produce Universal's "The Power of Duff."
BET founder Robert Johnson is teaming with Weinstein Co. to form a new movie label that will produce films aimed at African-American audiences.
All AMC theaters in the U.S. now offer lower ticket prices for movies showing before noon. Depending on the market, prices range between $4 and $6.
"Grey's Anatomy" star Kate Walsh will join John Cusack and Samuel L. Jackson in the adaptation of Stephen King's "1408."
After a shooting in the Dominican Republic during filming of "Miami Vice," Jamie Foxx refused to do any more filming outside the United States, forcing director Michael Mann to change the ending of the movie, originally set to be filmed in Paraguay.
CNBC anchor Joe Kernan reported on the air that "Pirates of the Carribean 2" broke the box-office record held by the "Aquaman" movie. The problem? "Aquaman" is a fake, existing only as part of a storyline from HBO's "Entourage."
Cillian Murphy will play a non-creepy character in the romantic comedy "Watching the Detectives" with Lucy Liu.
In addition to Red Buttons, musical comedy star June Allyson passed away at the age of 88, and stage and screen veteran Barnard Hughes died at 90.
Freddie Prinze Jr. and Taryn Manning will team in the romantic satire "Jack and Jill Vs. the World," with Manning expected to contribute several songs on the soundtrack.
And finally, Jackie Chan steals the spotlight from Weekly Ketchup fave The Hoff with an alcohol-induced exhibition of his own. After tossing back a few too many, Chan joined singer Jonathan Lee onstage at his concert and proceeded to demand a duet with him, utter a swear word, and trade insults with the frustrated audience. He later apologized for his behavior.
Drunken Master indeed.
The role-playing game "Mutant Chronicles" is about to become a movie starring Thomas Jane and John Malkovich, but the flick probably won't be ready for at least a year. Fortunately there's a fairly cool pre-production teaser clip that's just now making the rounds … and it looks like it could make for a pretty cool movie.
JoBlo points us to the clip that's posted up at YouTube.com, so go give it a look … if futuristic monster war movies are something that interest you.
Also starring Ron Perlman, Stephen Rea, and Benno Furmann, "Mutant Chronicles" comes from "Event Horizon" screenwriter Philip Eisner and second-time director Simon Hunter. (His first was a 2000 low-budgeter called "Dead of Night."
While we were all busy chuckling over Uwe Boll's plan to release "Dungeon Siege" in two feature-length chapters, that "other" video game-centric director has been signing a few contracts, too. The short version is this: Paul W.S. Anderson is directing a "Castlevania" movie.
Says Variety: "Pic will focus on the origins of Dracula and the uprising of the Belmont Clan, a vampire-slaying family who supposedly become humanity's last hope.
"Castlevania" was first released in 1986. The latest version, "Castlevania: Curse of Darkness," comes out Stateside on Nov. 8."
Paul W.S. Anderson is generally well-remembered for directing "Event Horizon." His other movies include "Resident Evil," "Alien vs. Predator," "Mortal Kombat," and "Soldier."