It's not every day you get to talk to Captain Hook on the phone, but thankfully the actor playing him on ABC's Once Upon a Time, Colin O'Donoghue, is a charming and delightful man. O'Donoghue also appears this week in a new film called Carrie Pilby — a comedic drama in which he plays a professor with decidedly questionable ethics (more on that later), and he was only too happy to share his Five Favorite Films with us. Read on for his list:
---
Kerr Lordygan for Rotten Tomatoes: Did you have any moral conflicts with your character in Carrie Pilby? 
Colin O'Donoghue: [Laughing] What impressed me with the character — because I signed on pretty early — was that I work on a TV show called Once Upon a Time — I play Captain Hook — and for me it was important to play a character that was very different from the character that I do 22 episodes [each] of for the last four years, you know what I mean? What I liked in the script was that the story that was told in the context of different men in her life then as well. So you had the professor I play, and you had the eventual boyfriend who she ends up with — all these different guys — her father and stuff. And I like the fact that he's such a horrible piece of work, this professor. It was just nice for me to get to play that and see how I could put a little bit of myself into it.
RT: It's a total 180 from Captain Hook, that's for sure.
O'Donoghue: Yeah. It's also nice just because the cast is incredible. Susan [Johnson]'s a fantastic, amazing director. And it's great material. I don't get a chance to do that much because we shoot nine months of the year. So it's nice to have that window and get to do something really, really, fun and with a great cast and great script. So, I was delighted.
---
Carrie Pilby opens on Friday, Mar. 31, 2017 in limited release and On Demand Tuesday, Apr, 4, 2017.
Today is literally the first day of November, which means the streaming services have refreshed their libraries with a ton of new choices. As usual, we've combed through them to bring you just the Certified Fresh selections, and we've got some good ones.  Read on for the full list.
---
New on Netflix
---
---
New on Amazon Prime
---
---
---
---
---
---
---
---
---
---
---
Available to Purchase
---
---
Self/less director Tarsem Singh is no stranger to epic films. Having begun as a successful music video and commercial director (R.E.M.'s "Losing My Religion," En Vogue's "Hold On," and the "We Will Rock You" Pepsi campaign), Singh's eye for visual splendor embarked him on a film career made up of optical wonders like The Cell, The Fall, Immortals, and Mirror, Mirror. Self/less, starring Ryan Reynolds and Ben Kingsley, will follow suit this Friday. We wanted to know what films served as influences for his work, and we got his top five here:
---
Self/less opens in wide release on July 10.
As attendees entered Hall H at Comic-Con International in San Diego on Saturday, they were given strange masks featuring an image of Edgar Allen Poe whose eyes had been replaced by 3D lenses. "For me, I don't like watching 3D movies with 3D glasses," legendary filmmaker Francis Ford Coppola explained to the audience. "Even during Avatar, I'd take them off."
Returning to Comic-Con for the first time in 20 years, Coppola offered an unusual look at his latest film Twixt. Spinoff Online was there as the acclaimed director, composer Dan Deacon and star Val Kilmer offered a glimpse at the film and Coppola's offbeat use of 3D. As the presentation began, Coppola explained that the masks would have a role to play in his attempt to push the medium forward.
"Starting about 14 months ago, after Avatar, people were asking me if 3D was going to be the new thing that cinema had to offer," the director recalled. "I said, gee, I always liked 3D. We were all excited by a movie back when called Bwana Devil. Then 3D petered out until a movie called House of Wax, and even Hitchcock made a 3D movie called Dial M for Murder, but few people ever saw it that way." All of those movies featured the same primitive 3D technology with the famous (or infamous) red/green lenses. After each wave of interest, the technique would be dismissed as a gimmick, but Coppola expects it to have staying power this time. "It's easier to make 3D movies now with the computer animation technology," he said.
After thanking the group of technicians involved with Twixt, Coppola presented a demo reel. The story itself is deceptively simple: A C-list horror writer comes to a small town and learns of its spooky history. The sheriff is convinced there's a serial killer lurking in the woods and he wants the writer's insights. Oh, he also thinks it has something to do with vampires. Now entrenched in the local lore, the writer has dreams of Edgar Allen Poe and other murders committed in the area, all of which may be connected to the town's unusual seven-faced clock tower. The 3D portion takes us inside that location, which is far more complicated, expressionistic and creepy than it has any right to be. The trailer ends with Kilmer in the county morgue about to pull a sheet off a corpse.
With the crowd now interested, Coppola continued his part of the presentation. "Cinema is still so young, how dare anyone think all it's got up its sleeve is just 3D and higher ticket prices," he began. "It's just at the beginning of the expression of movement and sound. Of course, we're going to see wonderful innovations [in the future], and I think I was taken aback when certain studio executives said they were going to make all their films in 3D." He then asked Deacon to discuss the way live performances changed after the invention of recording.
"The big shift happened when [anything] could be reproduced without the original creators being there," the composer explained. "Once recordings came about, it changed the way people thought about music. The performance came to them."
"If you were a composer, you didn't get any money," added Coppola. "You made money by touring. This idea of getting rich off of art is new."
"And that's where the idea of stars came about," Deacon continued. "There'd be this one particular person who sang better than anyone else or acted better, but then recordings came."
Coppola interjected again: "Art has only been recordable in the last 170 years (with photography); then came sound and the ability to hear Caruso on a record. In a sense, ever since then, most art given to us is recorded; it's canned."
"Now it's made to be commodified," Deacon continued. "[Igor] Stravinsky started making music that could fit on one side of a record." He noted that the length of the recording medium is still a concern for musicians to this day.
"Why do movies have to be canned?" Coppola asked. "It's competing with a lot of entertainment, like cable news and politics. The only thing we have that's alive is concerts or sports." He then mentioned how his granddaughter makes sure to see movies opening night to capture the freshness of the experience. "There's a yearning for the live to be put back in cinema," he said. "When we made Twixt, we knew it'd be [released] around Halloween, so I thought I'd love to go on tour and perform the film for each audience. That's what opera was like."
This is the key idea for Coppola as he explained, "Because cinema is now digital files, if the director was there, he could essentially change the experience to the mood of the audience. I can give you more of the things you like. For a seven-minute promo, it's not much to work with, but for a whole movie … in fact, let me show you a couple of things." On the big Hall H monitors, the audience saw a close-up of Coppola's workstation. It was a combination of touchscreen monitor and iPad that allowed him to manipulate the trailer into a different form on the fly.
"I have all kinds of options," he said. "With live music, we can perform the film again just for you." He then prepared to do that very thing. Of course, there were some hiccups with the new technology as he and his support crew tried to get the touchscreen monitor to respond to the play command. "I said [backstage] that this was going to be a dress rehearsal," he joked. As they continued to work out the bugs, he added this intriguing thought: "Theoretically, I could push the shuffle button and show you 20 versions of it."
After a few false starts, Deacon jokingly declared that, "The new age of cinema has begun!" A second version of the trailer appeared. This one featured more of Kilmer and his ability to mimic voices. It was a brief moment in the first trailer, but seeing how the audience responded to it, Coppola extended its presence in the new version. Deacon also adapted the score to correspond with the changes.
Afterward, Coppola attempted to get a third versions going, but the technology again thwarted his plans. He handed the panel over to Kilmer, who simply said, "It was fun working with a genius. I want to go on tour with them and hang out."
Deacon then shouted, "Thirty nights of this!"
A third version finally played that, the director said, was the result of hitting the shuffle button. Deacon decided to let it run without music, but Coppola read the narration live. This version was distinctly different, focusing on the main character's dream state and his conversations with a young girl played by Elle Fanning. They walk in the forest talking until they come across a dream version of the hotel where Kilmer's character is staying. She refuses to enter.
When the lights came up, Coppola took some questions. The first was about the film he brought to Comic-Con 20 years ago, Bram Stoker's Dracula, and how it changed his relationship to horror. "I've always loved the horror story," he explained, going on to describe his time as an assistant to B-movie king Roger Corman. Starting out by washing the producer's car, Coppola eventually directed the low-budget horror film Dementia 13 for Corman. "I also used to be a camp counselor, and I read the kids in my cabin the entire Dracula novel. When I was given the chance of doing it, I knew the novel." He considers gothic horror to be a great American tradition.
Another fan asked whether he'd ever return to big-budget filmmaking. "What I'd like to do is work with a bigger budget, but with the same economies and the same stringent controls [as I do now]," he explained. "I'm writing something [large-scale] now, and I don't know how I'm going to make it, but…"
Coppola told the next fan that making the film was a very enjoyable experience. "I made it in Northern California so I could sleep in my own bed," he joked. "The writing challenge was to make this gothic story, but make it personal for me. I think when you make a movie, you ask a question and when you're done, [if it works] you have an answer." He went on to explain how the dream with the girl and Poe came from a dream he had himself. "They helped me answer the questions of this movie," he said.
The next fan asked Kilmer what brought him to the project. "I think when we met, he said 'I'm not quite sure how it ends," the actor said. He also recalled watching the restoration of Abel Gance's silent epic Napoleon that Coppola supervised. In a movie similar to Twixt, the director commissioned his own father Carmine Coppola to perform a new score for the film live. Efforts like Napoleon and the tour for Twixt impressed the actor. "It's new. It's genuine," he said. "He's so excited about the medium and to do a new idea because he's trying to capture something. Every day was a thrill, really."
When a fan begged Coppola to prevent The Godfather from ever being remade, the director informed him that he had no financial control over the property, but understood the sadness in the studios' overreliance in remakes. "I think when they remake films, it's a pity because that money could go into investing in new stories and new talents," he said.
The final question came from a fan dressed as Captain EO. Appropriately enough, he wanted to know the director's thoughts on post-3D conversions. Coppola offered a simple enough answer: "The same way as I feel about colorization. It's just for commercial reasons."
Twixt will be released later this year.
[rtimage]siteImageId=10244861[/rtimage]
Written by Erik Amaya for Comic Book Resources.
For more stories, head over to the CBR Comic-Con 2011 page.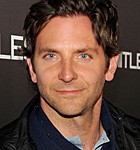 Between enjoying his new status as America's number one box-office draw, performing a promotional tour of Europe and acting as the resident celebrity authority on Rotten Tomatoes, Bradley Cooper's been a very busy guy of late. (Insert NZT joke here.) With his techno-thriller Limitless still doing strong business across the US and opening in UK cinemas this week, the actor took time out for a chat, and to run through five of his favorite films.
"I'm over the moon that it did well," Cooper says of the unexpected success of Limitless. "It really is a kind of an underdog movie in many ways — it's a drama, a thriller, it cost 27 million; it's taking a chance of putting me in a lead role. There's a lot of factors that wouldn't point to it being number one. I thought it was gonna be a festival movie, and when [studio] Relativity started to get excited and talk about it in a bigger way, I was nervous — I never saw this as that kind of shot."
With Limitless proving he can open a hit movie and surefire comedy sequel The Hangover Part II just around the corner, Cooper's really hitting his leading man stride. But, the actor admits, he's not sure exactly what that means just yet. "I have no idea what I'm gonna do next," he laughs. "I have no idea. It's exciting and scary."
Here, then, are Bradley Cooper's five favorite films. ("They change all the time," he qualifies.)
---
---
Limitless is in theaters now.
Slumdog Millionaire opens today in the UK and is out now in the US and Australia. And come back, because RT will have more from Danny Boyle later.
This week, Francis Ford Coppola's Youth Without Youth hits theaters in limited release. The tale of a writer who becomes young again after being struck by lightning is a personal one for Coppola, so it's apropos that legendary editor and longtime collaborator Walter Murch helped him realize his vision.
One of the most important and influential craftsmen of the "Movie Brat" generation that came of age in the 1970s, Murch has worked as a film and/or sound editor on such landmark films as American Graffiti, The Godfather Part II, The Conversation, Apocalypse Now, The Unbearable Lightness of Being, and The English Patient. Youth Without Youth is the latest in a long line of collaborations with Coppola; their professional relationship stretches back to 1969, when Murch handled the sound editing on The Rain People.
Murch remains one of the few editors to work standing up, comparing editing film to working as a surgeon or a short-order cook. But he's no stodgy traditionalist; Murch has been a champion of technological advances in editing, cutting Cold Mountain on Final Cut Pro at a time when AVID was still the industry standard.
In an interview with Rotten Tomatoes, the three-time Oscar winner discussed Coppola's professional reemergence after 10 years away from the director's chair, how the tools of the moviemaking trade have changed, and why making movies is like making honey. (Plus, check out an exclusive clip from the movie here.)
What is it about you and Francis Ford Coppola that clicks?
Walter Murch: We clicked right away. We started working together in 1969, which is almost 40 years. I like the way his mind works. I like the adventuresome areas that he goes into. He once described directing as "being the ringmaster for a circus that is inventing itself." That kind of circus is very interesting to me — being around that — and by the same token I think he likes the way my mind works in complimentary form to his. I'm adventuresome also but also very systematic. I think the two sides — adventuresome and systematic — compliment each other.
Youth Without Youth is a puzzle of a movie. Do you approach a film like this the same way you approach a more linear film?
WM: Yeah, I think so. Every film is a puzzle really, from an editorial point of view. They may look linear when they're finished but our job is to take scattered pieces of story that have been shot more efficiently out of sequence but that sequence is not necessarily given in advance. The script is a guide but how the performances actually turn out, what the weather was like on a particular day, can influence how the film gets constructed. Then I obviously was very aware of the kind of film that Youth Without Youth is. It ventures into territories film doesn't usually go, and I tried to help discover the right cinematic language for that kind of a story. But on a day-to-day basis, fundamentally, it's the same process. You look for the best take, best reading, best shot, to represent what you think is necessary in this sequence and then you put it in the movie and see how it interacts with the shots around it and you make adjustments and go on and find the next shot and so on. When you've got the whole film together you look at it and make evaluations about redundancies. "Is there a scene here that does something we already have? Maybe we can shorten it or remove it altogether." Or, "Maybe we can move it to another location."

RT exclusive image: Tim Roth and Alexandra Maria Lara
What are your hopes for the film?
WM: I hope it finds an audience that's congenial to it. I'm very happy it was made. It got Francis directing again after an absence of 10 years, and now he's going to be shooting another movie.
What are you working on next?
WM: Another project with Francis called Tetro. It's an original screenplay and it starts shooting in Argentina in February.
Do you feel it's unfair for people to compare the current work of someone like Coppola to the stuff he did 30 years ago?
WM: Francis is a special case onto himself because of the success of the films he made in the 1970s. And then he had a period where he got very deeply in debt and had to do films that he otherwise wouldn't have done to dig himself out the financial hole. In that 10-year time, he was writing a number of screenplays, trying to get them off the ground. But he was not happy with the work. But he was working. Francis is a writer/director. Writers in Hollywood can go 10 years without something of theirs being produced. That doesn't mean they're not working, but the process by which a film is selected to be made and turned into a project is a very chancy, quirky operation. Francis has gotten himself into a place where, because of his success with his winery, he can afford, if the budget is low enough, to self-finance these films and get them off the ground.

RT exclusive image: Tim Roth in Youth Without Youth
When did you start to work on this? Once principle photography was done?
WM: In this case, yes. Generally, I would start before photography and be there as the film was being shot, but in this case I was still working on Sam Mendes' Jarhead, so I didn't join the film until all the material was shot although I did meet with Francis at a kind of a midway point. He took a break from shooting in Romania and he came for Christmas to the States. We met to talk about the screenplay and he said, "Are there any other scenes we could shoot? Because we still have a month of shooting left." [Spoiler Alert] And I suggested the scene at the end of the movie where Dominic [played by Tim Roth] gets into an argument with his double which ultimately results in the smashing of the mirror and the killing — so to speak — of the double. It was already an argument there, but I thought, "Let's take it to its conclusion." Once the double is dead, it's really a matter of time before Dominic is dead.
Coppola has said this is a personal film for him. Obviously, there's the struggle of the writer tying to finish his masterwork, but why else do you think this film is personal for him?
WM: Francis is 68 and this character is 70. It's been 10 years since Francis directed a movie, and the process of going back into directing I think for him was an invigorating one and one he welcomed, in terms of his own personality but also the young people he found in Romania with whom he collaborated for the film was a very healthy and enriching thing for him. And in a way, that's like being struck by a lightning bolt and rediscovering your youth, except you're also still close to 70 years old. I think that goes back to the title of the film that is also the title of the novel. It's about this person who is youth without youth — he's young, objectively in his early to late 30s or early 40s but he still has all the knowledge that he had when he was 70 years old. It examines the tension of that situation which really is the tension Francis finds himself in.
You often hear of cinematographers who fight with directors about how things should be shot. What sort of stamp can editors make on a film?
WM: Creatively speaking, your job is twofold. One of them is to choreograph the initial assembly of the images in an interesting and musical way. Even though you're dealing with visuals, editing film is kind of like making visual music. Which shot you use? When exactly do you cut to the next shot? What shot do you cut to? Who is saying what at any one point of time? Is that line on camera or off camera? All of these are under the control of the editor. The director can always look at it and say, "No, do it this other way," but if you're good in the offset, that doesn't often happen. So you end up establishing the orchestration — in a word — of the ideas and the visuals of the film in a very particular way. Just like in regular musical orchestration. How it's orchestrated, how it's performed — why is one orchestration and performance different than another? [This is] similar to the difference an editor can make. Secondly, once you stand back from the whole and see it, the more editorial part of the process comes into play, which is similar enough to an editing of a piece of text or a book. "Should we really begin with this sentence? Maybe we should begin with this paragraph? Maybe you don't need this part, or you can insert something here to clarify what's actually going on?" You act both as a consultant for the director and as somebody for the director to bounce ideas off — as a co-creator of the work, at that level. In that mode, I just throw out ideas and implement them and show them to Francis and if he likes them, great. If they spark some other idea, so much the better, and if he doesn't like them, we'll go back to the way it was or find some other solution.

RT exclusive image: Alexandra Maria Lara
As someone who's kept current with new technology, do you think better tools make for better moviemaking? Or do some standard rules still apply? Is the craft a lot easier now than when you started?
WM: Your last question first — the tools are much better now than they were, but ultimately the creation of the work is of course dependent upon the tools but that dependence is ultimately not significant. Take any writer you want in the 19th century, they wrote with quill pens, dipping a piece of goose feather in ink and writing. And yet we read those novels today, and if we're sensitive to them, we respond to them with an immediacy that is stronger than anything written today on a word processor. The word processor is a better tool than a quill pen because you can do so much more with it, but on the other hand, what you have to say and how you say it is the ultimate determination. I re-mastered The Conversation a few years ago for DVD. The Conversation was the first film I edited on a flatbed machine — a KEM editing machine. I've been using Final Cut or the AVID for 12 years now, so I was interested in looking at this film and seeing if I could tell if it had been edited the old way. Truth be told, I couldn't. It held up for me. I remember making those decisions and I remember doing them in the old-fashioned mechanical way, but I wouldn't have changed anything in it and I certainly wouldn't have changed things because the tools now are so much better and "we could have done it so much better." I think it's true in terms of visual effects because [computers] really are a significant new tool. In the old days, it was rare that you would be able to do a blue screen shot without revealing the fact it was blue screen. Whereas now you can take any shot and make a visual effects shot out of it. You could shoot blue screen without revealing its blue screen.

RT exclusive image: Tim Roth
As a member of the 1970s era of filmmaking, are you nostalgic for it in the way many historians and fans are? Do you think of it as a "golden age?"
WM: It was emotionally significant for me because I kind of lost my virginity in that decade. It was where all my first love affairs with cinema had happened. I started working in cinema in 1969 — just in the beginning of the 1970s — and ended the 1970s with Apocalypse Now, which is a huge film. In a sense, I look back on it that way but I think that's a personal thing because that was the decade I really started working in feature films. It's interesting. I did a survey for an article a couple of months ago where if you go onto a site like Box Office Mojo — they have a listing of films, what they would have grossed in today's dollars. It's a list of 100 popular films irrespective of ticket price. And the 1970s stand out because of those 100 films, most of the most popular films are in the 1970s. That's the decade with the biggest chunk. I think there are two films from the 1930s, four from the 1940s, 10 from the 1950s and 15 in the 1960s and suddenly there are 20 in the 1970s and in the 1980s it falls back to 12 or something. The significant thing is that none of those films in the 1970s were sequels to anything. They were all original works. They may have been based on a novel but it wasn't like Spider-Man 3. It was Jaws and that was the first time Jaws hit the screen. There was, of course, a Jaws 2, but it's not on the list of 100 most popular films, whereas this decade we're in right now, two thirds of the most popular films are sequels: sequels to Pirates of the Caribbean or sequels to Lord of the Rings or Spider-Man or sequels to Harry Potter. It's a significant shift form that point of view.
Is that indicative of the state of film today? Do you think there are as many good films being made today, or do you think there's been a drop-off in quality?
WM: Our experience in the 1970s was not, "Gee, this is a classic decade." When we were in it, we were just trying to do the best job we could. There was a general feeling that because of the dissolution of the studios everything was over and it took the big successes of the 1970s to revive Hollywood. But at the beginning of the 1970s, there was a feeling that this might be it, that motion pictures might end up being something historical like vaudeville. You know, from 1915 to 1974, people used to actually go to see movies in movie theaters. That was a real palpable sense among people. David Niven, in his books, said, "The game's over. It's all falling apart." Yet we were young filmmakers and it couldn't fall apart because we wanted to make movies. Luckily, the pendulum swung the other direction and we were able to make movies. To answer your other question, I think quality films are being made in every decade in large disproportion to a lot of junk. If you went back to the 19th century, pick a year, read all the novels published that year and the four novels that we remember from that year that were really great, you would find the same thing is true in movies today. There are very popular films today that will soon be forgotten, there are very popular films today that will be remembered, there are very unpopular films today that will remain unpopular, and there are unpopular films today that will be remembered. But that is true for any human activity.

Roth and Francis Ford Coppola
Was any one Oscar you've won particularly special to you?
WM: I enjoy when I lose.
Why's that?
WM: What does an Oscar mean? On the face of things it means, "This [winner] is better than anything else." But that's bulls—. It's like comparing apples and oranges. These five nominated films — is any one of them better than another? By which criteria do you judge that? I would be happy if they just gave out nominations and there weren't any Oscars. But winning them is definitely an experience — to get up there and make a speech. Every film is hard work and a few lucky people do get Oscars for what they do and it's recognition for all that hard work on a certain level. If you didn't do the hard work you wouldn't be standing there. On the other hand, people do a lot of hard work and don't get Oscars, so it's a mixture of glory and injustice at the same time.
Have you thought about directing another film?
WM: I've thought about it and I tried for a number of years to get projects off the ground and just ran out of luck and went back to what I love, which is film editing. It's the luck of the draw that Return to Oz wasn't a critical or commercial hit.

RT exclusive image: Youth Without Youth
It has a solid cult following, though.
WM: It does, but the projects I was interested in doing… nobody in the industry was interested in making them, and practicality reared its head. I had four kids and college tuition to pay. Developing a career as a director, if you had a film that was successful, is a lot of waiting, which is what I found myself doing and I just love to work.
How is editing like being a short order cook or doing surgery?
WM: Well…both of those people stand for what they do. I believe every editor should stand to edit. That's just my particular soapbox. Some things are so delicate and depend on such fine, delicate work. One frame in one direction or another can make such a difference and it is, in that, like brain surgery. You're dealing on an almost microscopic level, trying to achieve a very difficult emotional affect or get across a very delicate story or attack the point. That's the brain surgery part. Other times, you're flipping burgers. Three hundred thousand feet of motion picture; to get through you have to make selections. You have to plow through it quickly and not agonize over each position and just hope your instincts are good.
You're an avid beekeeper. Is making movies like making honey?
WM: [Laughs] Yes, in a sense that a film is a very rich distillation of a tremendous amount of work. I forget exactly what the ratio is for honey but the honey you put into your tea — that teaspoon represents a gallon of nectar that had to be refined and brought down to size. So there is a similarity on that level.
Click here for "Artificial Intelligence," an exclusive clip from Youth Without Youth.
Last week,
The Invasion,
starring Nicole Kidman and Daniel Craig, hit theaters, spinning a tale of a
world in which an epidemic strips everyday people of their emotions, creating fear in the hearts of the ininfected. Time will tell if The Invasion is remembered as a movie that
captured something about the way we live in the 2000s (though with its 21
percent Tomatometer score, that seems unlikely), but one thing is for certain:
It's the latest in a long line of films that attempt to grapple with our
collective anxiety in uncertain times.
Perhaps, in this age of domestic spying and alleged sleeper cells, we're more
anxious than ever. If nothing else, filmmakers have certainly found much to mine
from our collective angst; in 2007 alone, such varied films as
The Bourne Ultimatum,
Disturbia,
The Lives Of
Others, Red Road,
and Civic Duty
have hit screens. Despite profoundly different settings and methods of
execution, what these films share is a sense of unease, be it in the form of
vast machinations exerting greater control over our lives, or a sneaking
suspicion that someone's watching.
The cinema of paranoia is nothing new; you can expect moviemakers to tap into a
spirit of discontent. In fact, for one of the finest examples of how the movies
can depict a society torn apart by fear, you have to go all the way back to the
birth of the sound era.
Fritz Lang's
M, made in
Germany only a few years before the Nazis took power, depicts a nation where
there's only a thin line between the cops and the criminals, where paranoia and
fear can sweep through the streets like a fever. In the role that made him
cinema's favorite sketchy character,
Peter Lorre
plays a child killer whose crimes have set the city on edge; when an elderly man
tries to help a lost child, he's accused of being the killer and beaten for his
trouble. The situation becomes so dire that even the city's crime bosses decide
to find M, since he's making it hard for them to do business. Once Lorre is
being pursued by both the police and the underworld, a strange thing happens: he
becomes our point of reference, and we realize we identify with him, partly
because he's as much a manifestation of collective fear as he is an evildoer.

M is a forerunner to cinema's most paranoia-minded subgenres (film noir,
serial killer flicks, police procedurals), and certainly
David Fincher
owes a debt to the film; both
Se7en (84
percent) and Zodiac
(88 percent) borrow from its bleak, shadowy palette. As Dave Kehr of the Chicago
Reader writes, "The moral issues are complex and deftly handled: Lorre is at
once entirely innocent and absolutely evil. Lang's detached, modified
expressionist style gives the action a plastic beauty." It's at 100 percent on
the Tomatometer.




Many horror and science fiction movies of the 1950s drew from a variety of
postwar fears, from atomic power to the rise of Communism. Though it's been
remade twice (and The Invasion was originally intended as a straight
remake as well), the original

Body Snatchers retains a potent, disquieting aura, and as a political
allegory it's tantalizingly hard to read. The plot involves a doctor (Kevin
McCarthy) who finds that many of the citizens of his small town have started
acting strange; they look the same as they ever did, but emit no emotion
whatsoever. He soon discovers plant-like aliens are taking over people's bodies
when they fall asleep, stripping them of their humanity and spreading out to
claim more victims. Is it a dark satire on the (Joseph, not Kevin) McCarthy era?
A warning of what a Communist future would bring?

However one reads it, there's no denying Body Snatchers has proven to be
one of the most durable and influential sci-fi films of the 1950s, inspiring
everything from
Shaun of the Dead (90 percent) to
Signs (74 percent). And
it's at 100 percent on the Tomatometer. "Its title implies that it's something
you might watch for its campy comic value," writes Audrey Rock-Richardson of The
Tooele Transcript Bulletin, "but it's flat-out nightmarish.





In the 1970s, the fallout from the Watergate break-in — and the general feeling
that the government was veering into criminal territory — inspired a number of
fine suspense films, from
Three Days
of the Condor (92 percent) to
The Parallax View
(91 percent). But perhaps the finest paranoid thriller from the post-Watergate
era is The
Conversation,
Francis
Ford Coppola's taut, haunting reworking of
Blow-Up (85
percent). Gene
Hackman stars as Harry Caul, a surveillance expert who's been commissioned
to listen in on the conversations of a powerful businessman's daughter. Caul is
intensely private — he lives alone in an apartment with four or five deadbolts,
and he never gives out his phone number — but he's also results-oriented to the
extreme, more concerned about making the perfect recording than what anyone's
saying on the tape. But on his latest job, he can't help but notice that the
young woman he's taping seems to be discussing something particularly ominous;
is she in grave danger?

Caul's attempt to get at the truth result in a chilling embodiment of the old
adage: "Just because you're paranoid doesn't mean someone's not after you."
Featuring hypnotic sound editing from Walter Murch, as well as one of Gene
Hackman's finest performances, The Conversation "grapples with the moral
issue at stake in a country where technology has outstripped our knowledge of
how to use and control it," writes Frederic and Mary Ann Brussat of Spirituality
and Practice. At 97 percent on the Tomatometer, this "masterpiece of modern-day
paranoia is far more than a simple rehashing of a classic slice of cinema. It
proves to be more prescient now than ever," says Shannon J. Harvey of
Australia's Sunday Times.

These movies are merely the tip of the proverbial iceberg. Whenever there's a
collective unease, someone will make a film like
Panic in the
Streets (92 percent),
The
Manchurian Candidate (100 percent), or
V for Vendetta
(72 percent) that taps into our sense of fear.

As reported two months back by Skewed and Reviewed and other publications, Disney is looking to cash in on the numbers generated by "The Lion The Witch and The Wardrobe". Now comes confirmations via the A.P. C.N.N. and more that the sequel Prince Caspian is well under way.

NEW YORK (AP) — A sequel to the megahit family fantasy "The Chronicles of Narnia: The Lion, the Witch and the Wardrobe" is slated to hit theaters in late 2007.

"The Chronicles of Narnia: Prince Caspian" will be based on the third installment of C.S. Lewis' seven-book "Narnia" series, Disney spokesman Ash Curtis said Friday.

In the story, the Pevensie siblings — Peter, Susan, Edmund and Lucy — return to Narnia to help Prince Caspian restore peace after the country becomes gripped by civil war.

The movie will reunite director Andrew Adamson and most of the principal cast, including William Moseley (Peter), Anna Popplewell (Susan), Georgie Henley (Lucy) and Skandar Keynes (Edmund), Curtis said.

"Narnia" has earned an estimated $637.8 million worldwide.