(Photo by Warner Bros. Thumbnail: Jasin Boland for ©Warner Bros. Pictures, 20th Century Fox, Sony Pictures Entertainment/Courtesy Everett Collection)
150 Essential Sci-Fi Movies to Watch Now
There's only one place where you can get clones, time travel, simulated realities, irradiated and irritated giant lizards, and space fights and beyond. (Maybe not all at once, but we can dream.) Anything's possible in this creative nebula known as science fiction, and with its long and historic association with cinema, we present our choices of the greatest science-fiction movies ever: The 150 Essential Sci-Fi Movies!
As they do with horror, filmmakers use science fiction to reflect our aspirations, terrors, and issues of the times. Through genre lens, we can consider our impact on the environment (Godzilla, WALL-E), technology gone berserk (The Terminator, Ex Machina), identity (Blade Runner, The Matrix), and societal breakdowns (Children of Men, A Clockwork Orange). We might even check-in on the current state of the human condition (Gattaca, Her).
Or, maybe we just want to see giant ants wreak havoc across the neighborhood. There may not be a lot of subtext in a big monster movie like Them!, or even crowd-pleasing masterpieces like Star Wars or Back to the Future, but they speak to the one thing that attracts us to movies in the first place: escapism. Science-fiction movies are our tickets to planets far-away (Star Trek, Avatar, Starship Troopers), or a quick hop to a local joint in the solar system (The Martian, Total Recall). They take us just above the atmosphere (Gravity), deep down to the bottom of the ocean (20,000 Leagues Under the Sea, The Abyss), and into the human body (Fantastic Voyage). Limited only 2020by imagination, sci-fi inspires wonder, awe, terror, and hope for alternative mindsets and better futures.
Sci-fi spreads across subgenres, all represented here: the monster movie (Cloverfield), space opera (Serenity), cyberpunk (Ghost in the Shell), and post-apocalyptic (Mad Max: Fury Road) and more. Or it can fuse onto traditional genres like drama (Donnie Darko, Eternal Sunshine of the Spotless Mind), comedy (Repo Man, Idiocracy), and action (Predator, Demoliton Man). Wherever the destination, these movies — each with at least 20 reviews — were selected because of their unique, fun, and possibly even mind-blowing spins on reality.
It's time to strap in and cue the Theremin for some of the best science-fiction films created: Time to launch the 150 Essential Sci-Fi Movies!

(Photo by DreamWorks)
Star Wars and the Marvel Cinematic Universe are currently two of the absolute biggest properties out there, so it might be easy to forget how much of a niche market sci-fi and comic-book fans in general would have represented just 20 years ago. Before San Diego Comic-Con became a huge phenomenon garnering coverage from pretty much every news outlet around, genre fans were often ostracized and mocked by mainstream media. Everything changed on Christmas Day of 1999, though, when we got an adventure-comedy that was not only a love letter to sci-fi shows like Star Trek, but also one of the first movies to embrace fan culture as something positive.
Galaxy Quest has a simple premise: what if aliens watched a sci-fi TV show from Earth and, believing it was real, asked the stars of the show for help in defeating an alien general? The film overcame production issues, including a change in directors from Harold Ramis to one who had barely done any feature films – and certainly no sci-fi movies – to become a cult hit that remains beloved decades later. It was even voted as one of the best Star Trek films by fans (higher than Star Trek Into Darkness). For it's 20th anniversary, let's walk in the suns of Warvan and explore why the film that got us to never give up and never surrender still endures to this day.
---
It Nails the Fan Convention Atmosphere
(Photo by DreamWorks)
Back in the '90s, pop culture conventions were niche events, not at all like the juggernauts akin to San Diego Comic-Con. When Galaxy Quest begins, we meet a group of washed-up actors from the eponymous fictional sci-fi TV series at one such convention. The vast majority of the fans are dressed up in cheap costumes based on their favorite characters, and they're being amped up by a moderator who appeared in one episode (played by Sam Rockwell).
When the actors finally show up, it's a sight that will be familiar to anyone who's ever attended a similar event. The main actor in Galaxy Quest, Jason Nesmith (Tim Allen, arguably at the peak of his career), thinks too highly of himself, arriving late and soaking in all the attention from the fans while overshadowing his former co-workers. He occupies an entire table himself to sign autographs, while the rest of the cast are forced to share a smaller one. Alexander Dane (the late, great Alan Rickman), another actor on the show, has become absolutely fed up with making convention appearances and dealing with fan after fan coming up to him and repeating his famous catchphrase – to be fair, he did play Richard III.
Galaxy Quest depicts not only the absurdity and the pettiness of it all, but also the love that goes into attending these fan conventions. It also predicted the rise of these conventions in ways no one could have foreseen back in 1999. The film, clearly inspired by Star Trek and its loyal fanbase, came at a time when these types of events drew just a few thousand fans. Now, similar events have become so big that they now encapsulate the entirety of pop-culture, and the biggest one, the aforementioned San Diego Comic-Con, draws in over 100,000 fans annually, with major studios dropping big announcements and news outlets reporting on them.
---
It's a Legitimately Good Sci-Fi Movie
One of the reasons Galaxy Quest remains as beloved as it is today is that, unlike many parodies and spoofs, it still makes the effort to be a good sci-fi movie in and of itself. After Harold Ramis left the project, a relatively unknown director named Dean Parisot signed on, and he made sure that the film looked better than just a cheap knock-off of old Star Trek episodes, which is what the original plan called for. In the newly released documentary Never Surrender, producer Mark Johnson says that Parisot directed the film as a drama, focusing on the characters and elevating the movie from operating merely as an extended joke.
That feeling of legitimacy comes from the fact that the technical aspects of the film make it look as good as most sci-fi movies from the time. Where Spaceballs and other parodies used their lower budget to make fun of the movies they're parodying via cheaper recreations, Galaxy Quest aims to look as good as — if not better than — some of the Star Trek movies themselves. The special effects were created by Industrial Light and Magic, who had plenty of experience with the Star Trek franchise, and production designer Linda DeScenna, who did set decoration for the first Star Trek movie, also did the set decorations for Galaxy Quest.
Never Surrender offers the impression that there were some differences of opinion on how "cheesy" the movie should ultimately be, but the end result erred on the side of realism in order to properly sell the drama of the characters. The creature effects were even created by Stan Winston, known for his work on The Thing, Jurassic Park, Aliens and more. Winston and his team meticulously recreated both the cheap effects that would be appropriate for the show-within-the-movie, like the headpiece worn by Alan Rickman's character, and the look of the "real" aliens, who might feel right at home in the bigger-budget Star Wars or Star Trek movies.
What makes Galaxy Quest special is that the movie is more than a parody, it's an homage. It's not funny at the expense of Star Trek and other sci-fi shows, and it doesn't turn the staples of the genre into dick jokes like Spaceballs does. Instead, the film plays out as commentary, and it's funny because everyone who worked on the movie loved and understood the genre and knew what elements were worth poking a bit of fun at, and what elements needed to be played completely straight.
---
It Pays Respect to Obsessive Fans
Arguably the main reason why Galaxy Quest became such a hit with fans is the way the movie approaches fandom. This is a movie that came out well before the mainstreaming of geek culture and Comic-Con, before Game of Thrones and superheroes became part of the day-to-day conversation. In other words, the nerds and sci-fi fans of 1999 were more accustomed to being portrayed as basement-dwelling, D&D-playing social misfits.
Galaxy Quest's treatment of this niche culture is best represented by Brandon (Justin Long), a trivia-obsessed fan who uses his knowledge of the show to guide Nesmith and his crew through a replica of the spaceship and save their lives. The movie doesn't ostracize fans or treat their obsessive cataloguing of pointless details as a waste of time. On the contrary, it treats fan obsession as an asset, which was innovative and way ahead of its time.
The movie also depicts how fans can at times mistake fiction for reality. We learn that the Thermians, the aliens who have come to ask Nesmith and his fellow actors for help, have based their entire culture around the TV show, which they consider to be historical documents. Their enthusiasm at watching Nesmith step into the bridge is infectious, and they try to emulate the virtues of the characters in the show, while being completely blind to the many, many flaws of the extremely human people behind the costumes. By the end, their enthusiasm even manages to make the actors themselves embrace the heroic values their characters represent. Nesmith has been so immersed in the success his role had afforded him that he had never considered the positive effect it had on others, how he actually inspired them to do good, until the moment he becomes an actual hero – all thanks to some alien fans.
---
It Predicted the Power of Fan Culture
(Photo by DreamWorks)
After the actors save the Thermians and return to Earth, they are greeted by a wave of enthusiastic fans at the convention, who cheer at the sight of a literal spaceship crashing into the convention center. The ending of the film reveals that Galaxy Quest the TV show subsequently enjoyed a new wave of popularity that resulted in a revival series, thanks to the fans.
In this way, Galaxy Quest was again ahead of its time, as it came out before studios and networks realized the power of fans, but predicted that fans would be able to bring a beloved show back from the dead. It came out a mere three years before the Fox series Firefly, which was cancelled in 2003 after just one season and eventually saw a feature film continuation in 2005 after fans campaigned to bring it back.
Though only 20 years old, Galaxy Quest feels like the beginning of a new era for nerd culture. It coincided with the release of Star Wars: Episode I and the rise of blogs and sites that generated online debate. It foresaw the release of major geek-friendly film franchises that weren't merely cult favorites but bona fide blockbusters, like X-Men, Spider-Man, Lord of the Rings, and Harry Potter. Fan conventions became gathering places for hundreds of thousands of like-minded individuals to camp out for days on end in order to catch a glimpse of their favorite pop-culture stars or a trailer for the new movie in their favorite franchise. Fans now not only drive the box office, but they manage to revive their favorite franchises much faster than they used to – just look at the near-instant renewal of Brooklyn Nine-Nine.
Galaxy Quest may not be widely regarded as a key player in the rise of geek culture and fandom, but it should be; its influence can be seen in everything from the 2009 Star Trek reboot to Marvel's Guardians of the Galaxy movies. If there's one thing this cult classic has taught us, it is to never give up, and never surrender.
---
Galaxy Quest was released on December 25, 1999.
Like this? Subscribe to our newsletter and get more features, news, and guides in your inbox every week.
In 2019, Rotten Tomatoes turns 21, and to mark the occasion we're celebrating with a series of features that look back at the brightest moments on screen of the past two decades – and one year – and the things that have us excited for the future. 
They're the lines you've worn on T-shirts and Photoshopped into memes. They're the lines you're maybe a little sick of, but can't stop loving. Before they were famous, though – before they were parodied on SNL and printed onto ironic mugs – they were words on a page and then words in a movie you were hearing for the first time, and they stuck. Maybe they were hilarious (poor Gretchen, "fetch" never happened), or maybe they were chilling ("I see dead people"). Maybe they were delivered just right ("Why… so… serious?"). Here, we're looking back at the 21 most memorable lines from the movies since August 1998, the year that Rotten Tomatoes came into this world. If we missed a favorite of yours, let us know in the comments.
---
Neither M. Night Shyamalan nor Haley Joel Osment knew that the intensely whispered "I see dead people" would become the center of Disney's marketing push for The Sixth Sense – and the subject of parodies for decades. Talking recently to Rotten Tomatoes, Osment said he was just thankful Twitter hadn't been invented at the time the film came out, when he was 11.
---
When you pair America's sweetheart with Britain's reigning rom-com king, you have to bring your A-game, and writer Richard Curtis did just that for Notting Hill. With this heartbreaking line, he manages to somehow get us rooting for one of the world's richest and most glamorous movie stars, and screaming with frustration at the regular "fairly level-headed bloke" whose love she's asking for.
---
Paul and Chris Weitz's surprisingly sweet teen sex comedy gave us one of the late '90s most indelible movie images (the pie!), and chased that up with one of the decade's most memorable movie lines. And one that's got a sex-positive ring: "What?" asks Alyson Hannigan's Michelle flatly after revealing where she sometimes puts her flute. "You don't think I know how to get myself off?"
---
From Chuck Pahalniuk's pen to Brad Pitt's mouth and into the minds of college students all over the country…
---
It was only appropriate that this cult spoof of Star Trek and its legion of Trekkie fans would have its own live-long-and-prosper–style catchphrase. It is delivered with Shatnerian levels of cheese and determination by Tim Allen, playing Jason Nesmith, who's playing Commander Quincy Peter Taggart.
---
We could run through an entire stack of Post-Its writing down our favorite lines from Mike Judge's cult favorite, but this chipper, grating, morning greeting wins out – an encapsulation of the deep, smiley rage suppression that gives Office Space its kick.
---
When Ed (Albert Finney) asks Julia Roberts' Erin Brockovich, "What makes you think you can just walk in there and find what we need?", she fires off this line and a look that says, Seriously, you need to ask? The resourceful real-life Erin Brockovich has said she did use the line with the real-life Ed – probably more than once.
---
Some consider it blasphemy that Peter Jackson added this line as a climax to Gandalf's defiant verbal smackdown of the fiery Balrog; in the original Tolkien book, Gandalf only says "you cannot pass" (which he also says, though less iconically, as he starts his speech in the film). Jackson's addition became one of the best "f—k yeah!" moments in the original movie trilogy and went on to spawn thousands of memes.
---

Denzel Washington won an Oscar for playing corrupt narcotics cop Alonzo in Atonine Fuqua's Training Day, and it might have been his delivery this line – puffed-up and chest-pounding as he realizes power is slipping away – that got any hesitant Academy voters across the line.
---
It's unfair to say that Edna Mode (voiced by Incredibles writer-director Brad Bird) steals Pixar's superhero smash – there are too many awesome elements and characters for one to dominate – but she comes very, very close. She's full of one-liners and shady zingers, but it's her golden rule ("No capes!"), and the various anecdotes that led to it (R.I.P. Thunderhead), that people remember most fondly.
---
Mean Girls (2004)

Mean Girls' Regina George (Rachel McAdams) is the queen bee of her group, and this was perhaps her sharpest stinger. Irony is, while "fetch" didn't happen, this line caught on in a big way.
---
300

(2006)
On paper, there's nothing particularly special about this line – it's kinda just a statement of fact (it is Sparta, after all – not Athens or Thermopylae, and definitely not madness, nor blasphemy). But coming out of Peak Gerard Butler's mouth as a kind of gravelly scream for the ages, and accompanied by that iconic slow-mo kick, it's gone down in film history. Watching this moment, we are all Sparta (even those of us without six packs).
---
This greeting of the Wakandan people, and the accompanying gesture, infiltrated popular culture following the release of mega-hit Black Panther in February 2018. (The film's stars were asked to do the gesture so frequently on red carpets and during interviews, memes began to circulate showing a bored-looking Chadwick Boseman – who plays the titular hero – giving a perfunctory version of the cross-armed symbol.) Interestingly, the most memorable use of the phrase might come in Infinity War, and not Black Panther, when T'Challa shouts the phrase as he leads his Wakandans into battle against Thanos's forces.
---
When Jake Gyllenhaal said these words to Heath Ledger while shooting Brokeback Mountain, he probably had no idea what a life they would go on to have: first as a wrenching moment between their characters, Jack Twist and Ennis Del Mar; then as a source of parody and a meme (mostly among those too immature to cope with the film); finally, and most recently, as a shorthand for the film itself, and what it meant to the LGBTQ community to see a gay couple portrayed authentically and without judgment in a major release.
---
There are plenty of action-packed, effects-enhanced, and completely thrilling moments throughout the Hunger Games franchise, but few are as simultaneously inspiring and terrifying as the quiet scene in which Katniss Everdeen (Jennifer Lawrence) steps forward to take her young sister's place in the Games. The line is lifted directly from the same scene in first book of Susanne Collins' Hunger Games trilogy.
---
You may not recall the insane hype around Snakes on a Plane in the lead up to its release – an irony-fueled internet buzz-wave that stemmed, essentially, from the absurdity of its premise-capturing title. You may not even remember much of the film itself. But there is no way you forgot this line, spoken by profanity wizard Samuel L. Jackson in one of those legendary B-movie inspiration speeches he's so masterful at delivering. (Fun fact: The line has aired on FX as the more-safe-for-work "monkey-flying snakes on this Monday-to-Friday plane.")
---
It was in 2009, while in his mid 50s, that Liam Neeson discovered a very particular set of skills – gravelly line-readings, a death-stare for the ages, and a capacity for rapid-fire action – that would launch a whole new chapter of his career: Liam Neeson, Action Star! And while the past decade has been littered with Neeson action programmers (right up to 2019's Cold Pursuit), none have matched Taken for its intensity, impact, and the power of that oft-quoted bedroom scene.
Sigourney Weaver's distinguished career includes three Oscar nominations, more than $2 billion in lifetime grosses, and roles in a pair of James Cameron-helmed sci-fi franchises — not to mention an impressively eclectic array of films that runs the gamut from serious dramas to ribald comedies and back again. This weekend, she's back on the big screen with A Monster Calls, which expands into wide release, so we decided to pay tribute by taking a fond look back at some of her brightest critical highlights. It's time for Total Recall!
---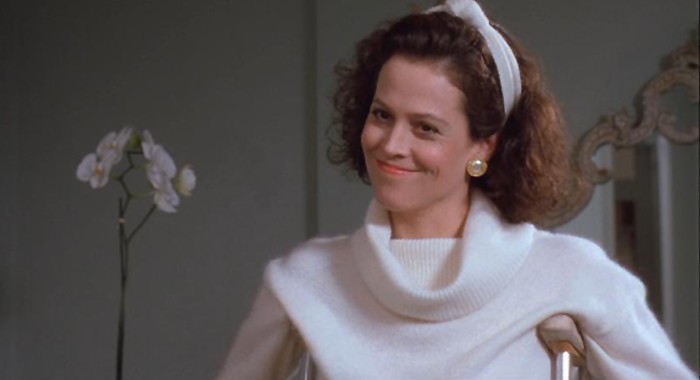 Career advancement often has as much to do with who you know — and your gender — as the quality of your work. It's a sad fact that's handled with a light touch in Mike Nichols' Working Girl, a sharply written, solidly cast romantic comedy starring Melanie Griffith as a secretary whose acumen for investment banking is ignored at her firm because she didn't go to the right school. Using an injury to her boss (Sigourney Weaver) as an opportunity to make her move, she proves her hidden potential — while falling in love, of course, with an executive (Harrison Ford) who doesn't know she's "just a secretary." Portions of the plot seem dated now, but in its day, Working Girl offered audiences a bright blend of screwball comedy and social commentary. As Rita Kempley wrote for the Washington Post, "This scrumptious romantic comedy with its blithe cast is as easy to watch as swirling ball gowns and dancing feet. But oh me, oh my, how much more demanding it is to be a fairy tale heroine these days."
---
Rich with ambiguity, dark secrets, the looming threat of violence, and a hint of domestic dischord, Ariel Dorfman's play Death and the Maiden couldn't have been better suited for the Roman Polanski treatment if Polanski had written it himself. Starring Sigourney Weaver as Paulina Escobar, a woman whose haunting memories of imprisonment and rape are reawakened when her husband (Stuart Wilson) brings home a man she believes tortured her (Ben Kingsley), Maiden united one of Polanski's strongest casts with some of his most familiar themes. Though it wasn't one of his biggest financial successes, it signaled a critical return to form after the comparative disappointment of 1992's Bitter Moon; Marc Savlov of the Austin Chronicle was one of the writers who offered praise, calling Death and the Maiden "a streamlined razor-ride of a movie: taut, riveting, and a psychological horror show that will leave nail-marks in your palms for days afterwards."
---
Nobody plays an adorable nerd with unsuspected emotional depth quite like Ed Helms — which made him the ideal leading man for 2011's Cedar Rapids, a tender comedy about a naive insurance agent who's called into duty at the last minute when he's asked to head out to the "big city" and represent his company at the all-important regional convention. As Helms' girlfriend back home, Weaver didn't get to join in any of the memorable, John C. Reilly-assisted debauchery that follows, but their relationship helped add poignant overtones to a film that Tom Long of the Detroit News described by saying, "Considering it has to do with infidelity, bribery, drugs, drinking, loutish behavior, fraud and prostitution, Cedar Rapids is really kind of a sweet movie."
---
Starring Mel Gibson as a journalist whose hunger for a big story leads him into the heart of an Indonesian coup — and earns him a busted eye in the process — 1983's The Year of Living Dangerously reunited Gibson with his Gallipoli director Peter Weir, earned Linda Hunt an Academy Award for Best Supporting Actress (and for good reason: She played a half-Chinese dwarf named Billy Kwan), and gave Weaver the chance to have some high-stakes romance in an impeccably crafted war drama inspired by true events. "The Year of Living Dangerously is a flawed film," wrote Dan Jardine of the Apollo Guide, "but it is richly textured and imbued with enough emotional and intellectual subtlety to make it a rewarding experience."
---
It isn't especially well-remembered today, despite a terrific cast that includes Morgan Freeman as a police lieutenant embroiled in a murder case that's also being investigated by a TV reporter (Sigourney Weaver) and a janitor (William Hurt), but with that killer cast and a bit of expert late-period direction from Bullitt director Peter Yates, 1981's Eyewitness is the sort of perfectly serviceable cat-and-mouse mystery thriller that'll help you pass a painless 103 minutes on your next lazy Saturday afternoon. "Every scene develops characters," mused Roger Ebert. "And they're developed in such offbeat fidelity to the way people do behave that we get all the more involved in the mystery, just because, for once, we halfway believe it could really be happening."
---
Sporting a blonde wig alongside Tim Allen and a heavily made-up Alan Rickman, Weaver helped parody the conventions of the sci-fi genre — as well as, you know, sci-fi conventions — in 1999's Galaxy Quest, which sends the washed-up cast of a long-canceled TV show on a real-life space adventure. Funny and affectionate, Quest scored a $90 million box office hit while also earning accolades from critics like Film Threat's Chris Gore, who called it "A hilarious spoof of Trek and Trek fandom" before pointing out, "While Galaxy Quest could have easily taken potshots at geeks, rather the film acts as more of a celebration of these sometimes misguided devotees."
---
4. Dave
(1993)
95%
Dave is nothing if not laughably unrealistic — a temp agency owner (Kevin Kline) stands in for the President, hires an accountant to fix the federal budget, and dreams up a jobs bill that will provide work for anyone who wants it, making the First Lady (Weaver) fall for him along the way — but even in the go-go 1990s, it appealed to our best and brightest hopes for our elected leaders, and in today's vituperative political climate, it's more of a funny, warm 'n' cuddly fable than ever. Janet Maslin of the New York Times was certainly charmed during its original release, admitting that "In spite of this sogginess, and despite a self-congratulatory, do-gooder streak that the film discovers within Dave, this comedy remains bright and buoyant much of the way through."
---
No film makes it to the screen as it's originally envisioned by its writers, but Ghostbusters took a particularly circuitous journey: Originally, Dan Aykroyd planned to assemble it as a project for himself and John Belushi, with all sorts of big-budget shenanigans, and supporting roles for Eddie Murphy and John Candy. It was only after a ground-up rewrite by Aykroyd and Harold Ramis that Ghostbusters became the box office behemoth it was destined to be, racking up an an astounding $238 million tally throughout 1984 and 1985 — and a brilliant ensemble comedy offering memorable characters and quotable lines to a cast that included Bill Murray, Ernie Hudson, Rick Moranis, and (of course) Weaver as Dana Barrett, the concert cellist whose refrigerator happens to be a demonic gateway. Shrugged the Guardian's Andrew Pulver, "What's not to like?"
---
2. Alien
(1979)
98%
Weaver's first leading role in a film turned out to be the one that would stick with her for decades: Ellen Ripley, the astronaut whose close-quarters encounter with a frighteningly smart (and lethal) space creature presages a centuries-long war for the fate of the human race. But as deliberately as it teased at the edges of a broader mythology, Alien also worked as a gripping, gleefully inventive standalone sci-fi action thriller. Calling it "A haunted-house movie set in space," Salon's Andrew O'Hehir wrote that it "also has a profoundly existentialist undertow that makes it feel like a film noir — the other genre to feature a slithery, sexualized monster as its classic villain."
---
1. Aliens
(1986)
98%
It seems absurd now, but for a time, execs at 20th Century Fox weren't interested in a sequel to Ridley Scott's Alien — they didn't think it had been profitable enough to justify a second chapter — and even after James Cameron's persistence earned Aliens a green light, a pay dispute between Sigourney Weaver and the studio almost threw the whole thing off the rails. And even after it officially got started, the production had more than its share of bumps in the road; everything from on-set strife to the sequel's tonal shift ("more terror, less horror," to paraphrase Cameron) had the potential to render Aliens just another unnecessary sequel. The end result, of course, was quite the opposite: Ripley's action-packed return captivated audiences, dominating the box office for a solid month, and earned a near perfect score from critics, who showered it with praise as both a terrific follow-up (Dave Kehr of the Chicago Reader said it "surpasses the original," while Combustible Celluloid's Jeffrey M. Anderson called it "everything a sequel should be") and a solid chunk of sci-fi in its own right (Empire Magazine's Ian Nathan declared it "truly great cinema").
(Photo by Matej Divizna/Getty Images)
Alan Rickman, whose dramatic breadth and distinctive vocal delivery made him a legend among cinematic villains and a versatile supporting player in a long list of critically acclaimed films, has passed away at the age of 69 after a battle with cancer.
Born in the Acton ward of London's Ealing borough, Rickman gained his first acting experience as a teenager, although his working-class background prevented him from immediately seeking it out as a profession. Initially pursuing a career in graphic design, he eventually auditioned with the Royal Academy of Dramatic Art, earning a spot among the student body and winning several awards during his tenure at the school.
Initially focusing his efforts on the stage, Rickman picked up some early TV credits — including an appearance in the 1982 BBC program The Barchester Chronicles — but his first taste of widespread acclaim came courtesy of his Tony-winning portrayal of the Vicomte de Valmont in Les Liaisons Dangereuses, a role he held during the play's 1985 Royal Shakespeare Company run and reprised when the production moved to Broadway in 1987.
Rickman's first major film appearance arrived in 1988's Die Hard, in which he played Hans Gruber, the delightfully snide terrorist whose takeover of a Los Angeles high rise is foiled by the indefatigable efforts of New York cop John McClane (Bruce Willis) — but not before hero and heavy engage in a battle of wits and one-liners that spawned several sequels and a legion of countless action-thriller imitators. It was followed by a number of memorable roles that included eminently loathable bad guys (like the Sheriff of Nottingham in 1991's Robin Hood: Prince of Thieves), comedic turns in films such as Dogma and Galaxy Quest, and several appearances as Severus Snape in the Harry Potter franchise.
Along the way, Rickman continued to compile a varied list of stage and television credits. He moved into directing, helming The Winter Guest (1995) and A Little Chaos (2015). His voice could be heard in episodes of King of the Hill and Back at the Barnyard. He won a Golden Globe Award, an Emmy Award and a Screen Actors Guild Award for his work in the 1996 HBO movie Rasputin: Dark Servant of Destiny — and as a recent testament to his range, in 2013, he portrayed Ronald Reagan (in The Butler) as well as legendary club owner Hilly Kristal (in CBGB).
One of Rickman's most frequent collaborators, Emma Thompson, was among the first to pay tribute after news of his passing broke, sharing that she'd "just kissed him goodbye" and offering a tender eulogy filled with fond memories of their relationship. "He was the ultimate ally. In life, art and politics," wrote Thompson. "I trusted him absolutely. He was, above all things, a rare and unique human being and we shall not see his like again."
---
Netflix and Amazon Prime added a bunch of fun titles this week, including a handful of Star Trek movies, a hilarious sendup of Star Trek movies, Stanley Kubrick's classic Stephen King adaptation, and a whole lot more. Read on for details:
---
New on Netflix
---
---
---
---
---
---
---
---
---
---
---
---
---
---
---
---
---
New on Amazon Prime
---
---
---
---
Available to Purchase
---
---
---
This week on DVD, Liam Neeson (you know, the veteran Irish actor who your grandmother thinks looks nice) opens a can of whoop ass on unsuspecting kidnappers, much to our delight (Taken), while Michael Sheen (you know, the esteemed Welsh star of such Oscar contenders as The Queen and Frost/Nixon) plays a medieval werewolf in love in a fantasy-action prequel (Underworld: Rise of the Lycans). Elsewhere, Richard Kelly is chuckling to himself as an unofficial sequel to his cult hit Donnie Darko hits shelves (S. Darko: A Donnie Darko Tale), A-listers visit the depths of Direct-To-DVD Land, the Teenage Mutant Ninja Turtles squeeze a few bucks from our pocketbooks, and Trekkies get a cornucopia of new nerdy delights.
Liam Neeson WANTS HIS DAUGHTER BACK in Taken, this week's gloriously unapologetic exploitation thriller about a former CIA agent whose daughter (LOST's Maggie Grace) is kidnapped by slave traders while on holiday following U2's world tour. Never mind the strangely coincidental plot points (these thugs definitely crossed the wrong dad), Taken delivers one of the most gleefully violent, guilty pleasure viewing experiences of the year. Who doesn't want to see the 56-year-old former Darkman breaking necks, Jason Bourne-style? Watch an exclusive making-of video below.
Next: We're likin' Michael Sheen in Underworld 3: Rise of the Lycans
In the third installment of the uber-slick Underworld series, we go back — way back — to the very beginnings of the bitter blood feud between Lycans and vampires through which Kate Beckinsale's black leather-clad Selene blasts her way in Underworld and Underworld: Evolution. And like all good vampire vs. werewolf stories (Twilight, anyone?), it all started with a love story. The ever-versatile Michael Sheen reprises his role as Lucien, a werewolf who leads his people in a slave rebellion against a class of vampire masters led by Viktor (Bill Nighy); when Lucian falls in love with Viktor's daughter, Sonja (Beckinsale doppelganger Rhona Mitra)… well, we all know it can't end well. A filmmaker commentary and featurettes highlight the DVD, with additional materials and a digital copy available on Blu-ray.
Next: S. Darko: A Donnie Darko Tale
If you thought Richard Kelly's cult hit Donnie Darko had its fair shake of "WTF?" moments, just try and wrap your mind around director Chris Fisher's direct-to-video sequel, S. Darko: A Donnie Darko Tale. Made without the involvement of Kelly himself, S. Darko follows Donnie's younger sister, Samantha (played again by Daveigh Chase), who has left behind her Sparkle Motion days, become disconnected from her family, and is on a road trip with pal Corey (Step Up 2's Briana Evigan). Stranded in Utah, the girls endure dreamlike encounters with a bunch of locals, including the apparently disturbed "Iraq Jack" (One Tree Hill's James Lafferty) and a nerdy love interest (Twilight's Jackson Rathbone). Critics say, however, that Fisher's sequel borrows too heavily from its predecessor and plays like feature film fan fiction, so we only recommend it for the most fervent Darko fans.
Next: Galaxy Quest: Deluxe Edition
By Grabthar's hammer, Galaxy Quest hits shelves this week in a Deluxe Edition! The re-issue arrives just in time to remind Trekkies just how lovingly the parody addressed the nature of Star Trek fandom. Tim Allen plays the Shatner-esque Jason Nesmith, a washed-up actor still basking in the glow of his popular star vehicle, Galaxy Quest, when a band of dorky real aliens (led by the awesomely rubber-faced Enrico Colantoni) enlist him to save their planet. Pick up the Deluxe Edition for great extras, like Sigourney Weaver's backstage rap (featuring Sam Rockwell on the beat box) and a Thermian audio track. And remember: Never give up, never surrender!
Next: Ashton Kutcher nabs a cougar in Personal Effects
Ashton Kutcher takes a break from Punking, Twittering, and making terrible romantic comedies with this direct-to-video clunker, in which he stars as a promising college wrestler whose career is cut short when his twin sister is killed. Grieving in his hometown while awaiting the perpetrator's trial, he enters into a May-December romance with a widow from his therapy group (Michelle Pfeiffer), whose deaf son is dealing with his own seething rage. As you might expect, lives collide, tragedy looms, and few viewers will actually care. A single making-of feature is included.
Next: Jena Malone, Leelee Sobieski, and Chloe Sevigny are Lying
What a week for subpar, star-driven dramas! Keeping company with Ashton Kutcher and Michelle Pfeiffer in Direct-to-DVD Land are fellow A-listers Chloe Sevigny, Jena Malone, and Leelee Sobieski, who co-star in this micro-budgeted indie drama about spoiled Gen-X women getting to know each other in the countryside. Newbie director M. Blash turned critics off with this overly pretentious film about, ironically, pretentious rich people — or the compulsive liars who pretend to be them, hint, hint — though the digitally-shot flick played the Director's Fortnight at Cannes two years ago, for whatever that's worth. The DVD also includes a commentary track with Blash, Sevigny, and Malone, and a featurette in which Blash is interviewed by filmmaker Todd Haynes.
Next: The Grudge 3: Even Grudgier
As if the Grudge franchise could ever end, a third film in the series lands on shelves this week. The direct-to-video Grudge 3 picks up where The Grudge 2 left off, as sole survivor Jake (Matthew Knight) conveniently passes on Kayako's curse to a whole new group of unsuspecting victims. Inevitably, tragedy befalls those who cross paths with the Japanese ghost lady and her creepy little ghost boy, including Marina Sirtis (Star Trek: The Next Generation's Troi), Shawnee Smith (on loan from the Saw franchise), and, frankly, us viewers; director Toby Wilkins, whose recent horror flick Splinter earned a 71% Tomatometer, is unlikely to repeat freshness with this rote (and R-rated) Grudge extension.
Next: Heroes in a half shell – Turtle Power!

Teenage Mutant Ninja Turtles Season 7
The long-running animated adventures of Michelangelo, Donatello, Raphael, and Leonardo (collectively known as the Teenage Mutant Ninja Turtles, naturally) kept children of the late '80s and '90s riveted — and buying action figures, comics, and other merchandise — for ten seasons; IGN named it the 55th best animated TV show of all time last winter. For those of us who played TMNT on the playgrounds (yours truly was always stuck as April O'Neil — lame), this week's Teenage Mutant Ninja Turtles Season 7 is a must-have item to add to your "I Love the '90s" DVD collection. All 27 episodes of Season 7 will be released this week in collectible editions, though there is one huge, disappointing drawback: you have to buy all four "slices" (AKA releases, sold separately) in order to own the complete collection.
Next: Nerd out with Star Trek: The Original Motion Picture Collection Blu-ray

Star Trek: The Original Motion Picture Collection Blu-ray
Did you love J.J. Abrams' Certified Fresh Star Trek reboot, but not as much as you love the first six original feature films? Are you dying to see what happens when William Shatner, Leonard Nimoy, Patrick Stewart, Jonathan Frakes and host Whoopi Goldberg get together in a room to dish their favorite Trek memories? And finally, are you willing to shelling out $79.99 (Amazon's special price) to own yet another super special collector's bonus edition of Trek materials, even though you probably already own the films individually? Then, Trekkers, the new Star Trek: The Motion Picture Collection on Blu-ray is for you. In addition to 12 hours of previously released bonus footage, the collection adds over two hours of new materials and Blu-ray exclusive interactive features (test your Trek knowledge against other superfans!) and more importantly, all six films have been digitally remastered. What are you waiting for, ensign? Beam up immediately!
Until next week, happy renting!
The list of actors rumored to be going boldly where Shatner and Nimoy have gone before — specifically, in J.J. Abrams' upcoming "Star Trek XI" — just keeps growing. In fact, we've got a "Trek" casting rumor three-fer for you!
First, Film Ick brings news (via CHUD and TrekMovie.com) that Zachary Quinto — so creepy as Sylar on "Heroes" last season — is being considered for the role of young Spock. It's a rumor, but an oddly perfect one; Quinto bears a physical resemblance to Nimoy, and has gone on record more than once as saying he's interested in the part. (Somewhere, Sean Young is weeping.)
Speaking of Spock, IGN tells us that during a recent installment of something called ShatnerVision, William Shatner told his fans that his old friend Leonard Nimoy will be making an appearance in "Star Trek XI." From the article:
Shatner recalled, "There's a Star Trek movie and I called Leonard. I said, 'Leonard, have you heard?' He said, 'Yes, I have.' I said, 'What do you mean?' He said, 'I've read the script.' I said, 'Is it a good script?' He says, 'Yeah.' I said, 'Am I in it?' And there was a pause. He said no and then he began to laugh. I went through the phone as I grabbed him by the throat. He's in it. I'm not in it."
Not that we're accusing The Shat of lying, but this is still just a rumor, at least until Comic Con, when casting announcements are expected to be made.
Our third and final bit of "Star Trek XI" casting gossip concerns Sam Rockwell, who recently told MTV News that he would "love to play" James T. Kirk. Rockwell's tongue appears to have been at least partly in cheek — he did go on to refer to Shatner's halting speech as "genius" — but it really isn't a terrible idea, and besides, if you consider his role in "Galaxy Quest" to be a warm-up for a piece of the "Trek" action, he's more qualified for the gig than most.
Sources: Film Ick, CHUD, TrekMovie.com, IGN, MTV Movies Blog, ShatnerVision
According to the New York Daily News, George Clooney tells Barbara Walters tonight that his 1997 film "Batman & Robin" was more like "BrokeBat Mountain…"
From the Daily Dish:
"George Clooney outs Batman on Barbara Walters' Oscar special tonight. Asked if he'd ever play a gay role, Clooney says he already did — as Batman. "Think about it," he explains. "I was in a rubber suit. I had rubber nipples. I could have played him straight but I didn't. I made him gay." Well, that puts Bruce Wayne's "ward" Robin in a new light …"
It all makes sense now…catch the interview yourself tonight. Walters' annual Oscar special airs tonight on ABC and includes one-on-ones with Clooney (on his cinematic politics), Patrick Dempsey (on his dyslexia), Matthew McConaughey (on being sexy, and his romance with Penelope Cruz), and Mariah Carey (on her childhood, her break down, and her comeback).
The LA Times reports that the forthcoming suburban caper remake, "Fun with Dick and Jane," has somehow rung up a $100 million production tab despite a lack of enormous special effects or complicated filmmaking usually involved in big-budget films.

"Dick and Jane" is a remake of the 1977 laffer of the same name that starred George Segal and Jane Fonda as a suddenly indebted upper-class couple who turn to armed robbery to maintain their lifestyle. This time around, Jim Carrey and Tea Leoni play the thieving duo, forced into a life of crime when an Enron-esque scandal lands them in the red. Among the reported "special effects" are voice-distortion devices the robbers use in their heists.
That being said, it's rather perplexing that such a low-concept movie could spend quite so much money. Some speculate that last-minute scenes, improvised gags and reshoots explain the insane budget boom. That, or the 40-odd takes perfectionist producer-star Carrey demanded during his own scenes.
"Fun with Dick and Jane" opens in wide release December 21, and is directed by TV/film vet Dean Parisot ("Northern Exposure," "Galaxy Quest"), written by Peter Tolan ("Analyze This," "Just Like Heaven") with a screenplay by Nick Stoller and Judd Apatow ("Freaks and Geeks," "The 40-Year Old Virgin").
Dean Parisot, director of the upcoming "Fun with Dick and Jane" and the still-awesome "Galaxy Quest," has signed with WB to helm "The Bill From My Father," a high-concept comedy written by Bob Nelson.
"Loosely based on an upcoming memoir by Bernard Cooper, "Bill" is a character-driven comedy about a hardworking father who is so upset by his son's decision to quit his high-paying job that he presents him with a bill for the cost of his upbringing. The movie will explore the theme of the universal expectations between parents and kids. Parisot will further develop the script with Nelson."
MovieFone brings us a 6-month-early sneak peek at the Jim Carrey ("The Mask") / Tea Leoni ("Spanglish") comedy "Fun with Dick and Jane." Directed by Dean Parisot ("Galaxy Quest"), "Fun" tells the tale of a seemingly normal middle-class married couple who rob and steal to keep the money rolling in.
This comedy is, of course, a remake of the 1977 film of the same name that starred George Segal ("Flirting with Disaster") and Jane Fonda ("Monster-in-Law"). Adapted from the original screenplay by pals Nick Stoller & Judd Apatow (TV's "Undeclared"), "Fun with Dick and Jane" hits theaters on December 21st.