There are two big movie musicals out in theaters this weekend, namely the Hugh Jackman-powered portrait of circus mogul P.T. Barnum and the third (and presumably final) entry in the wildly popular Pitch Perfect franchise. Both are relatively safe to watch with your kids, depending on their ages, but if you can't get out to the theaters — or don't particularly feel like venturing into the cold — then Christy Lemire has some alternative suggestions for you.
---
THE MOVIES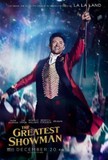 Rating: PG, for thematic elements including a brawl.
Hugh Jackman stars as charismatic circus impresario P.T. Barnum in this glossy and peppy but ultimately empty musical extravaganza. The songs from the Oscar-winning La La Land writers Justin Hurwitz and Benj Pasek are catchy (if a bit repetitive). It's the connective tissue between them that leaves a lot to be desired. First-time director Michael Gracey depicts Barnum in sanitized fashion: a plucky scrapper who amasses a menagerie of oddities and outsiders to put on display in hopes of impressing stuffy New Yorkers. Along the way, he hoodwinks whomever he must to get the money to launch his show and turn it into a massive spectacle. He also neglects his wife (Michelle Williams) and two little girls as his own celebrity grows. A subplot involving an opera singer (Rebecca Ferguson) who falls for Barnum ends quickly and harmlessly. Similarly, the interracial romance between Zac Efron (as Barnum's wealthy partner) and Zendaya (as a trapeze artist) only briefly reflects the societal obstacles they face. There's also a bit of rioting from disapproving crowds and a giant fire. But the overall theme of being yourself and expressing your true identity is worthwhile — and we get hammered over the head with it, so it's hard to miss. Fine for viewers around 8 and older.

---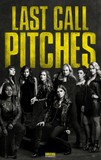 Rating: PG-13, for crude and sexual content, language and some action.
The third (and supposedly final) movie in the hugely successful Pitch Perfect trilogy is a lot like the first two. The a cappella songs are high-energy (and highly overproduced) but they're a lot of fun. In between, there's some semblance of plot. The difference this time is that director Trish Sie and screenwriter Kay Cannon have tossed all semblance of realism out the window and turned this last installment into a girl power-infused, James Bond-style action picture. Anna Kendrick, Rebel Wilson, Brittany Snow, Hailee Steinfeld and their cohorts are back as the Barden Bellas singing group. But now they're (mostly) out of college, so they need the contrivance of a USO tour through Spain, Italy and France to reunite them. One constant is the high-energy (and highly inappropriate) humor of Wilson as perpetual scene-stealer Fat Amy. She's very physical and sexual. There's also quite a bit of language and partying. Oh yeah, and an exploding yacht. Aca-loha means goodbye. Suitable for tweens and older.

---
THE RECOMMENDATIONS
If these musicals aren't the best fit for the whole family, here are some other suggestions you might enjoy this holiday weekend: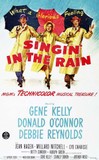 Rating: G
An absolute classic, of course – one of the greatest musicals ever made, but also one of the greatest movies ever made, period, regardless of genre. The late, great Gene Kelly stars as a silent-movie star making the transition into talkies with the help of his best friend (Donald O'Connor) and an up-and-coming actress (Debbie Reynolds). The title number is iconic, but the choreography and energy of "Good Morning" is just spectacular. Reynolds is completely adorable, and the whole movie has an infectious joy that will leave you in the best mood for the rest of the day. There's a little bit of kissing here and there but it's harmless, and Kelly's dance routine with the exquisite Cyd Charisse is slightly racy. Very young kids won't get the ins and outs of the film industry depicted here, but it doesn't matter. Singin' in the Rain is a great choice for the whole family, whether you've never seen it or enjoyed it countless times.

---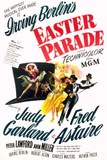 Rating: Not Rated
Another behind-the-scenes show business story, and another MGM movie musical for the ages. It's the only cinematic pairing of Fred Astaire and Judy Garland but it's a doozy, with several classic Irving Berlin tunes including the title song, "I Love a Piano," and "We're a Couple of Swells." Astaire plays a Broadway star who recruits a chorus girl (Garland) to dance alongside him when his longtime partner (the great Ann Miller) leaves him for a solo career. He's mesmerizing (and makes it look effortless, as always) in "Steppin' Out With My Baby" and Miller dazzles in "Shakin' the Blues Away." Some of the choreography could be considered suggestive, but it's also colorful, intricate, and a complete blast to watch. Ultimately, Easter Parade is about teamwork, artistic collaboration and – not unlike The Greatest Showman – finding your true voice.

---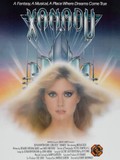 Rating: PG
Xanadu is amazing and it's only gotten better with time – so much so that it spawned an affectionately mocking, Tony-nominated Broadway musical. Maybe it's the nostalgia talking, because I pretty much wanted to be Olivia Newton-John when I was 8 years old – she was so pretty and she could sing and roller skate at the same time – but this movie is also just big, silly, colorful fun. It's extremely of its time: the fashions, the neon, the skating, the overall disco vibe. But like the Pitch Perfect movies, Xanadu is all about girl power. Newton-John plays a Greek muse named Kira who magically appears and helps a struggling artist (Michael Beck) realize his dream of turning a dilapidated art deco auditorium into a roller disco palace – through song! The Electric Light Orchestra tunes are extremely catchy and the choreography is… well, it's energetic. Xanadu also happens to be Gene Kelly's final film, so maybe you can do a double feature of this and Singin' in the Rain after you open presents.

Earlier this year, Rotten Tomatoes and Current TV took a chance and launched a movie review show unlike any other: one based on the myriad opinions of the moviegoers themselves. The Rotten Tomatoes Show, now 25 weeks old, has been a success, featuring webcam reviews submitted by viewers, Current TV and RT community members, film critics, and filmmakers. However, another big reason for its success is the chemistry and wit of its hosts, Ellen Fox and Brett Erlich.
Ellen majored in English at Rutgers University. She moved to Chicago and spent the next ten years writing about culture and entertainment for the city's newspapers – including film reviews for the Chicago Tribune. Along the way, she also studied and performed in the city's respected improv comedy scene. In The Rotten Tomatoes Show she has found a new home, and we just couldn't picture the show without her. Read up on Ellen's Five Favorite Films here, then check out her RT profile and add her as a friend!
Xanadu (1980,
41% Tomatometer)




I'm not being sarcastic: Xanadu is the foundation of my aesthetic. It's a 1980 musical in which angsty painter Michael Beck meets muse Olivia Newton-John and an aging musician (Gene Kelly) from the Big Band Era. Naturally, they team up to open a roller-disco complete with tap dancing, leg warmers, and Zeus. All of it woven together – in perfect sincerity – by an ELO soundtrack.




Like Xanadu, it's a phantasmagoria – but more menacing. A lone teenage gal and her dog hit the (yellow, brick) road and pick up a trio of men along the way. Try pitching that idea to a Hollywood studio! The only film in recent memory with a similar story was the lugubrious indie Wendy and Lucy, which I couldn't even finish. Maybe a flying monkey or a smartly dressed munchkin might have perked things up.




My ideal man was Christopher Reeves' Superman; my ideal woman Lynda Carter's Wonder Woman. But here was my first glimpse of the electricity that can crackle between two such sexy grown-ups. Like Oz, it's another 1939 tale about a dark-haired, willful farm girl. But Scarlett O'Hara's desires aren't as heady as Dorothy's; they run hot and elsewhere. Thanks to the manic perfectionism of both producer David O. Selznick and Vivien Leigh, it's the best depiction of female desire ever captured on film.




Gene Kelly plays a silent film star who falls for cloche-wearing babe Debbie Reynolds during the industry's awkward transition to talkies. Hollywood: The sunshine! The song-and-dance! The handsome, dynamic men! It only took me 25 years to discover it's all true. There's a funny-terrifying scene about the complexities of wiring Kelly's bitchy leading lady for sound. Sometimes I think of it when I'm taping a tiny microphone inside my bra and running the wire out through my armpit.
Bring It On (2000,
64% Tomatometer)




This clever-enough confection about warring cheerleaders proves that films don't have to be classics or award-worthy to work their magic. I wish I could say it was James Taylor's music or Robert Frost's poetry that soothed my post-9/11 anxiety. But no, it was star Kirsten Dunst's perky, bouncing breasts that lifted my spirits. Whether ever-so-lovingly hoisted in a bikini top or shaking to-and-fro as she dances on her bed, with ta-tas like hers in our midst, I wondered, could the world still be that hopeless of a place?
---

Watch The Rotten Tomatoes Show every Thursday at 10:30pm (check your local listings) on Current TV, or catch the most recent episode online, here.
For more Five Favorite Films, check our archive.
To add Ellen to your friends list, check out her profile here.
You thought the Sex and the City DVD collection was expensive? Start saving up for the ultimate Sopranos box set, coming this fall. Also look for a DVD spin-off from last weekend's Get Smart, and find out what new robot character Pixar might have planned to keep WALL-E company! Plus, this week's new releases after the jump.
---
A Sopranos Box Set To Die For…
HBO is already preparing for Christmas with a gift box that would melt any would-be mobster's heart: the ultimate Sopranos DVD set. All six seasons will be spread across a whopping ten pound, 28-disc collection (which also includes three soundtrack CDs), and will include 16 "lost" scenes, cast and crew interviews, and an interview of creator David Chase by super fan Alec Baldwin. Learn behind-the-scenes stories, like how Anthony La Paglia almost appeared in a show-within-the-show as a fictionalized version of Tony Soprano in Season 1, that Edie Falco auditioned for the role of Carmela only days before shooting the pilot (and wearing in-line skates), and that several fake final scenes were actually filmed to conceal Tony's controversially peaceful series exit. The price for reliving all this Sopranos glory? Four hundred bucks. Start saving those racketeering dollars now.
Third Futurama Movie To Be Fantasy-Themed
With the second Futurama DVD movie, The Beast with a Billion Backs, hitting shelves this week, co-creator David X. Cohen revealed just what breed of geek the forthcoming third Futurama movie will serve: the fantasy nerd.
"The third one is a big move into the world of fantasy, magic and dragons and castles and that kind of stuff," he told Movie Web. "So you'll get to see the fantasy versions of all of our characters and I think it will be the most visually spectacular of the four." The fourth and final film, Cohen promises, will give fans yet another big finale in a more classic science-fiction style; read on for what Cohen calls their "best DVD extra ever" in this week's new releases!
Smart Sidekicks Getting Their Own DVD Movie
$39 million worth of moviegoers went to see Get Smart last weekend; will those same fans put down cash for a DVD spin-off movie starring supporting CONTROL nerds Bruce and Lloyd? Warner Bros. is betting on it, giving CONTROL gadget guys Bruce (Heroes' Masi Oka) and Lloyd (Nate Torrence) their own direct-to-video adventure, in stores July 1. The story of Get Smart's Bruce and Lloyd Out of Control will run parallel to that of Maxwell Smart (Steve Carell), which is in theaters now; purchase the DVD and get $7 off admission to Get Smart in select theaters.
Pixar Planning a WALL-E Spin-off Character?
In other DVD spin-off news, it looks like Pixar will double the population of adorable on-screen robots when they introduce a second character to accompany WALL-E's eventual DVD and Blu-Ray release. Over at /Film, director Andrew Stanton had vaguely described a "sci-fi short that is very connected to WALL-E" that had been produced at the same time. Later, in an unconfirmed report from Upcoming Pixar, an orchestra scoring musician divulged that the DVD extra is in fact titled BURN-E, about a robot named BURN-E. While the report remains as yet unconfirmed, be on the lookout for clues and sightings of the rumored BURN-E when WALL-E hits theaters this Friday!
Click for this week's new releases!
Tomatometer: 9%
Roland Emmerich, king of the high concept film (Universal Soldier, Independence Day, The Day After Tomorrow) strikes yet again with a big-budget spectacle of prehistoric mammoth hunts, giant killer chickens, and deadly tribal warfare. At nine percent on the Tomatometer, anyone with a taste for camp can't afford to miss this. Everyone else, beware!
Bonus Features:
A handful of additional scenes and an alternate ending are the only extras here, although many of these feature unfinished digital effects; no doubt Warner Bros. is holding out for a buffer special edition release down the line. Rent it, if you must.
Tomatometer: 80%
Well, it wasn't the huge hit that Nickelodeon/Paramount were hoping it would be, especially given the instant megabucks that any children's fantasy books-turned-film franchise rake in these days. But Mark Waters' Spiderwick Chronicles, about a trio of siblings who discover a magical world of goblins literally in their backyard, got solid backing from critics, which means if you missed it in theaters you should definitely give it a chance on DVD.
Bonus Features:
Pick up the two-disc Field Guide Edition for tons of making-of featurettes with the cast and crew, concept art and character details, an interactive guide to the film's characters while you watch, and deleted scenes.
Earning 73 percent on the Tomatometer is darn impressive these days for a romantic comedy, so it's with great happiness that this Ryan Reynolds vehicle comes to DVD. In a year of Fool's Golds, 27 Dresses, and Mades of Honor, this romantic whodunit tale told by a single father (Reynolds) to his daughter (Abigail Breslin) surprised critics by being sophisticated, well-written, and clever. Check out our exclusive clip from the DVD release here.
Bonus Features:
Reynolds and writer-director Adam Brooks (French Kiss, Bridget Jones: The Edge of Reason) appear on a commentary track alongside a few behind-the-scenes features and deleted scenes. Download a coupon for $5 off the DVD at the film's official site.
Tomatometer: 54%
Anton Yelchin (Alpha Dog) stars as the titular teen, a privileged kid at a new public school who becomes a de facto shrink to his fellow classmates; Robert Downey Jr. and teen dream Tyler Hilton co-star. After numerous theatrical release date delays, Charlie Bartlett split the critics with mixed reviews, so now's the time to check it out on DVD and see which camp was right.
Bonus Features:
First time director Jon Poll, Yelchin, and co-star Kat Dennings provide a commentary track, and a music video from the film finds its way onto the bonus menu.
Tomatometer: 95%
This coming-of-age story of an Iranian girl not only won over critics with its emotional and enthralling black and white animation, it went beyond its genre to win acclaim as a great film. Telling the story of her own life, co-director Marjane Satrapi (with Vincent Parannaud) earned an Oscar nomination for adapting their original graphic novel to the screen. Recently banned in Lebanon, Persepolis comes to DVD as one of the most acclaimed films of 2007.
Bonus Features:
The movie itself is worth purchasing the release alone, but it is bolstered by a full menu of bonus features. You can watch Persepolis either in its original French or in an English dubbed version; renowned actresses Catherine Deneuve and her daughter, Chiara Mastroianni, provide voices for both, while American stars Sean Penn, Gena Rowlands, and Iggy Pop join the English voice cast. Satrapi and Parannaud provide commentaries and appear in the making-of the French and English versions of their film. The 2007 Cannes press conference, scene comparisons, and more also appear.
Futurama: The Beast With a Billion Backs
Tomatometer: N/A
In the second of four planned DVD movies, the Futurama cast and crew is back with another madcap space adventure with the staff of the Planet Express. Directly after the events of Bender's Big Score, a tear in the universe, an inter-dimensional monster comes to Earth and installs Fry as the new Pope; Brittany Murphy, David Cross, and Stephen Hawking guest star.
Bonus Features:
In an interview with Movie Web, David X. Cohen reveals what he calls the best Futurama DVD extra ever: a full-length "lost" episode previously only revealed in parts in the Futurama video game, animated completely in 3D CGI. Be on the lookout for a preview of the upcoming third movie, the fantasy-themed Bender's Game.
Unnecessary Re-release of the Week: Xanadu: Magical Music Edition
Tomatometer: 35%
What do you get when you mix 1980s pop music, Greek mythology, roller disco, and Olivia Newton-John? You get Xanadu, one of the worst movie musicals ever made and the winner of the most unnecessary re-release of the week award. With re-mastered picture and sound and an all-new featurette, the so-called "Magical Music Edition" also comes with a full soundtrack CD of songs by Newton-John and Electric Light Orchestra and retails for only $14.99. For anyone even thinking about buying this disc, consider the following: sure, Xanadu was adapted into a Tony-nominated Broadway show, but it was also the last feature appearance of song-and-dance legend Gene Kelly; do you really want to remember him this way?

'Til next week, happy viewing!
Remember how Saw sequel maker Darren Lynn Bousman recently signed a deal to do a musical called Repo! The Genetic Opera? Yeah, for Twisted Pictures and Lionsgate. And you'll never guess who he just cast in a singing role.
Yes, that's right. None other than Paris Hilton will join Paul Sorvino and Alexa Vega in Mr. Bousman's passion project: An odd-sounding musical piece he co-created with Darren Smith and Terrance Zdunich. According to Variety, "Hilton will sing in a futuristic thriller framed around musical numbers that range from opera to rock. The setting is 2056, when a plague nearly destroys the human race and survival is dependent upon being able to finance a pricey organ transplant."
Hoo boy. Sounds like it could be the next Rocky Horror Picture Show … or maybe the next Xanadu. Why Hilton? Here's what Mr. Bousman had to say: "I have auditioned at least 30 actresses for this role — Paris came in and owned it. She is this role." Really? More than she was the character in, say, House of Wax, Bottoms Up, and Pledge This? Gimmick casting, to be sure, but I'm afraid Darren may have just alienated more than half his audience right there. I mean … I'm a big fan of the Saw flicks, but buying a ticket to Paris Hilton movie? I just don't see it.
Source: Variety
Of course! 1980's roller skate disco drama "Xanadu" flopped in at the movies because it wasn't wasn't meant for the big screen, it was meant for the stage!
Such is the logic behind the latest film-to-stage adaptation, as Variety reports the musical will debut off-Broadway around this time next year. For those who may not remember, "Xanadu" starred a sexagenarian Gene Kelly as a musician who helps a young artist build (what else?) a rock 'n' roll disco roller rink, with Olivia Newton-John as one of the Greek muses sent to earth by Zeus to help out. Romance, roller skating and 80's rock 'n' roll ensue, naturally.
"Xanadu," which currently entertains a 25% score on the Tomatometer, grossed $22 million when it opened in 1980 — not much, considering it cost $20 million to produce. Among its nominations and honors, 2005's Razzie Award for "Worst Musical of Our First 25 Years" topped its Razzie nominations for 1981's Worst Actress, Worst Actor, Worst Original Song, Worst Director, and more, although it has since become a cult classic.
"Xanadu" will roll into an undisclosed Off-Broadway venue in spring of 2007, and will feature songs from the original soundtrack: "Music will be taken from the pic, which starred Olivia Newton-John. Roster of songs, written by John Farrar and former Electric Light Orchestra member Jeff Lynne, includes Newton's chart-topper "Magic.""
Pic joins the ranks of recent stage opener "The Lord of The Rings," which leveraged its $24 million production cost, four-hour running, musical version of Tolkien's tale against millions of Peter Jackson-spawned hobbit fans in Toronto. Check out Cinematical's blog for some juicy theater crit quotes.
The traditional logic that says "famous people always die in threes" was backed up with a vengeance this past weekend as we lost a trio of talented, prolific, and well-admired character actors. Don Knotts, Darren McGavin, and Dennis Weaver all passed away over the weekend, which is sad news for movie fans the world over. We take solace in the fact that each man was more than 80 years of age when he died, and also that they all left behind a whole lot of movie-land memories.
Although best known as Barney Fife on "The Andy Griffith Show" and as Ralph Furley on "Three's Company," Don Knotts was certainly no stranger to the silver screen. Following his debut in 1958's "No Time for Sergeants," Don went on to appear in a string of comedies with titles like "The Incredible Mr. Limpet" (1964), "The Ghost and Mr. Chicken" (1966), and "The Reluctant Astronaut" (1967). Mr. Knotts appeared in a string of Disney comedies in the 1970s, including "The Apple Dumpling Gang" (1975), "Gus" (1976), and "Herbie Goes to Monte Carlo" (1977). He also contributed a memorable supporting turn in 1998's "Pleasantville" and just last year delivered a rather amusing voice performance in Disney's "Chicken Little." The lovable comedian passed away at the age of 82.
Also best known for his work on the small screen (especially as "Kolchak: The Night Stalker"), celebrated character actor Darren McGavin put together an impressive big-screen reumé as the decades ticked by. Veteran of dozens of TV productions, Mr. McGavin is probably most beloved by moviegoers as the befuddled father figure in 1984's "A Christmas Story," although he also added a rascally spark to films like "The Natural" (1984), "Raw Deal" (1986), "Dead Heat" (1988), and "Billy Madison" (1995). Mr. McGavin was a few months shy of his 84th birthday when he passed away.
After working mainly in Westerns throughout the 1950s and '60s, Dennis Weaver had a career jolt in 1971 by starring in a TV movie that was written by Richard Matheson and directed by a first-timer named Steven Spielberg. "Duel" has since gone on to become a certifiable cult classic, thanks in large part to Mr. Weaver's stellar performance as a mild-mannered nobody who's pursued across the desert by an evil giant truck. Although the actor chose to stick mainly with television fare, he also did some fine work in films like "Touch of Evil" (1958), "The Gallant Hours" (1960), and "Duel at Diablo" (1966). Mr. Weaver was also 83 when he died.
(The pic is from "Hot Lead and Cold Feet" (1978), one of two Disney comedies in which Don Knotts and Darren McGavin co-starred. The other was "No Deposit, No Return" (1976). Thanks to Cinematical for digging up the vintage snapshot.)