Why did they make God's Not Dead 2? The divine hand of the free market christened the original God's Not Dead with a $60 million box office tally, and against its $2 million budget, that makes it one of the most profitable movies ever in these United States. So, sweet Jesus, of course they would make a sequel! And that inspires this week's gallery: the 24 most profitable low-budget (under $5 million) movies ever (in America)!
This week at the movies, we've got a superhero battle royale (Batman v Superman: Dawn of Justice, starring Ben Affleck and Henry Cavill) and a family reunion (My Big Fat Greek Wedding 2, starring Nia Vardalos and John Corbett). What do the critics have to say?
---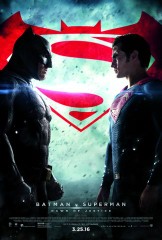 Batman v Superman: Dawn of Justice promises both an epic throwdown between two of popular culture's most beloved characters and a world-building introduction to the DC Comics Extended Universe. Unfortunately, critics say this hotly-anticipated superhero flick is a big misfire — a narratively slack, overly self-serious action fest that fails to do justice to the essence of its titular heroes. Following the events of Man of Steel — in which much of Metropolis was reduced to rubble — Bruce Wayne (Ben Affleck) becomes deeply concerned about Superman's unchecked power. Meanwhile, Clark Kent (Henry Cavill) has some quibbles with Batman's vigilante approach to fighting crime in Gotham City. The critics say Batman V Superman benefits from strong performances (particularly Affleck and Gal Gadot as Wonder Woman) and moments of striking visual panache, but overall, it's less gritty than depressing, and less exciting than bombastic.
---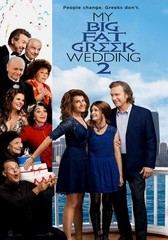 Back in 2002, former Second City member Nia Vardalos earned heaps of praise and a Best Original Screenplay Oscar nod for writing and starring in the surprise hit rom-com My Big Fat Greek Wedding. It's unclear what prompted a sequel 14 years later, but it's here now, and critics say it's not likely to win any awards. Vardalos reprises her role as Toula Portokalos, who discovers her parents were never officially married and decides to organize a bigger, fatter, Greeker wedding for them. The pundits say My Big Fat Greek Wedding 2 is predictably sentimental and harmless enough, but its recycled jokes and aimless narrative do little to justify its existence.
---
What's Hot on TV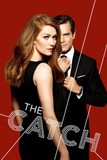 While the jury is out on its weekly worthiness, The Catch largely yields satisfying results with tried-and-true Shondaland production qualities, fun cases of the week, and bendy plot twists.
---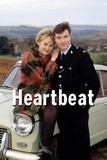 Heartbeat is a Frankensteined drama made up of hospital genre cliches and unlikable characters, though the cases-of-the-week are sporadically interesting.
---
Also Opening This Week In Limited Release
Academy Award winner Nicolas Cage ruled Oscar weekend with his skull-on-fire motorcycle actioner "Ghost Rider," which held steady at number one in North America for the second straight time. Moviegoers delivered different verdicts to the handful of new releases led by the Jim Carrey thriller "The Number 23," which fared best and debuted in second place. Overall, the top ten was about even with the corresponding weekends from the last two years.
Dropping 57% from its powerful opening weekend, "Ghost Rider" took in an estimated $19.7M over the weekend and pushed its ten-day tally to a sensational $78.7M. The big-budget Sony actioner adapted from the popular Marvel comic book series suffered a decline similar to that of 2003's "Daredevil," which sank 55% in its second frame after an explosive bow over Presidents' Day weekend. That super hero flick captured 68% of its domestic total in the first ten days. "Ghost Rider" is so far following the same path which means a final gross of $115-120M seems likely.
Comedy guru Jim Carrey took a stab at horror with his new psychological thriller "The Number 23" and saw moderate results with a $15.1M launch, according to estimates. Playing in 2,759 theaters, the R-rated film averaged $5,476 per location for New Line. Critics were brutal to the scary pic, but the opening fared better than those of most of Carrey's previous non-comedies.
Disney's "Bridge to Terabithia" dropped 40% in its sophomore adventure and pulled in an estimated $13.6M in ticket sales. The PG-rated fantasy has banked an impressive $46.2M in ten days and may be heading for around $75M overall.
Fox saw a not-so-arresting debut for its cop comedy "Reno 911!: Miami," which opened in fourth place with an estimated $10.4M. The R-rated feature adapted from the moderately successful Comedy Central series averaged a mild $3,849 from a wide release in 2,702 theaters. By comparison, openings for other recent R-rated comedies based on popular television properties include $26.5M for "Borat" and $29M for "Jackass: Number Two," both of which bowed at number one.
Eddie Murphy's comedy "Norbit" dropped 42% to an estimated $9.7M in its third weekend raising its total to $74.7M for Paramount. Warner Bros. followed with its own comedy "Music and Lyrics," which pulled in an estimated $8M in its sophomore weekend. Down a reasonable 41%, the Hugh Grant–Drew Barrymore pic has taken in $32.1M in 12 days and could be headed for the $50M mark.
Universal's "Breach" dipped 41% in its second weekend to an estimated $6.2M. With $20.5M in ten days, the FBI thriller in on course for a $35M total. The Tyler Perry comedy "Daddy's Little Girls" lost half of its audience in the second weekend just like the director's last two February comedies. The Lionsgate release grossed an estimated $5.3M, down 53%, and has taken in $25.6M. Both "Diary of a Mad Black Woman" and "Madea's Family Reunion" made about 75% of their total grosses in the first ten days so a $35M final for Girls seems likely.
A pair of new releases rounded out the top ten. Warner Bros. saw a dismal opening for its Billy Bob Thornton drama "The Astronaut Farmer," which grossed an estimated $4.5M from 2,155 locations. Averaging a poor $2,093 per theater, the PG-rated film earned mixed reviews from critics.
Goldwyn's historical slave trade drama "Amazing Grace" enjoyed a solid bow with an estimated $4.3M from only 791 sites for a respectable $5,442 average matching "Ghost Rider's" per-theater average to the dollar. Reviews were mostly favorable.
Four films dropped out of the top ten over the weekend. The runaway smash "Night at the Museum" collected an estimated $2.2M in its tenth weekend and upped its total to $241.7M putting it at number 44 on the list of all-time domestic blockbusters ahead of "My Big Fat Greek Wedding," which made $241.4M in 2002. "Museum" fell 41% this weekend and should go on to reach around $246M domestically and over $500M worldwide.
Universal's Diane Keaton comedy "Because I Said So" grossed an estimated $2.9M, down 44%, putting its cume at a decent $38.4M. A final gross of $43-45M seems likely. Sony's thriller "The Messengers" grossed an estimated $1.6M, tumbling 58%, for a $33.4M cume. The $16M production should conclude with a healthy $35M. MGM's "Hannibal Rising" has grossed about $26M to date and should end its run with only $30M.
The top ten films grossed an estimated $96.7M which was up 1% from last year when "Madea's Family Reunion" opened at number one with $30M; but off 2% from 2005 when "Diary of a Mad Black Woman" debuted on top with $21.9M.
Source: Gitesh Pandya, www.BoxOfficeGuru.com
The summer movie season comes to an official end with the Labor Day holiday weekend unleashing three new releases plus the national expansion of a fourth.
Lionsgate offers the action crowd "Crank," Warner Bros. provides the suspense thriller "The Wicker Man," Sony takes a shot with the basketball drama "Crossover," and Yari Film Group goes nationwide with its period thriller "The Illusionist." Each is hoping that current champ "Invincible" will fumble the ball. The summer-ending frame is often a time when moviegoers catch up on hit films they haven't seen yet so notable holdovers could see their four-day grosses grow beyond their three-day takes from last weekend. Overall, the marketplace remains overcrowded with too many films fighting to get a slice of the box office pie.
British action star Jason Statham attacks the U.S. for the second Labor Day weekend in a row with his latest pic "Crank." Co-starring Amy Smart, the Lionsgate release sees the actor playing a poisoned hitman who must keep his adrenaline up in order to stay alive. Unlike his PG-13 "Transporter" flicks, "Crank" carries a more restrictive R rating which could narrow its target audience. It's been a tough summer for R-rated action films with movies like "Snakes on a Plane" and "Miami Vice" both underperforming. But if there's any distributor who can successfully target young adult males with these types of films with intriguing concepts, it's the "Saw" studio.

Jason Statham showing off his dramatic range
"Snakes" was the only pure action film in the top ten last weekend so competition for "Crank" may not be too fierce. Statham has seen his starpower grow in the last couple of years and that might benefit his latest pic too. Still, the marquees are jam packed with choices this weekend so it will be tough to fight off other films and convince moviegoers that their time and money should be best spent here. A year ago this weekend, "Transporter 2" opened at number one with a four-day tally of $20.1M. However, that Fox pic was a sequel, had a less restrictive rating, and bowed in 900 more theaters. Given "Crank's" debut in about 2,400 locations, it could end up with around $13M over the long Friday-to-Monday period.
With his twin towers drama still in the top ten, Nicolas Cage hits the big screen for the second time in a month with the psychological thriller "The Wicker Man." The PG-13 film stars the Oscar-winning actor as a cop investigating a cult while looking for a missing girl. Labor Day weekend has been a good time for creepy thrillers, especially for ones that appeal to high school and college students like the "Jeepers Creepers" pics. "Wicker Man's" rating will help its cause, but whether it can excite teens will determine how big it can become. With a half-dozen production companies, six producers, and seven executive producers all involved, it's hard to say if this is really director Neil LaBute's film. Warner Bros. has given "Wicker" a decent marketing push, but it has not become a must-see thriller. A marketplace flooded with pictures will provide plenty of competition for adults and this one will have to work extra hard to stand out in the crowd. Ending a disappointing summer for the studio, "The Wicker Man" bows in over 2,500 theaters and could scare up around $12M over the four-day period.

Nicolas Cage and Ellen Burstyn in "The Wicker Man"
Sony goes after the urban youth audience with its new basketball drama "Crossover" which finds two young streetballers competing in the world of underground hoops. The PG-13 film is getting a moderate release in 1,023 theaters which will limit its potential, however a solid per-theater average could result. Compared to reigning box office champ "Invincible," this new sports drama will attract a much more ethnic audience and should play primarily to teens and young adults. "Idlewild" will provide some competition for African American moviegoers, however the OutKast pic is playing to an older audience. With Anthony Mackie, Wesley Jonathan, and Wayne Brady heading up the cast, "Crossover" does not offer up much starpower. But it could be a short-term choice for the back-to-school crowd in urban markets. Over the Friday-to-Monday holiday span, "Crossover" might shoot up about $5M.

The first rule of underground streetball is…
After two weeks of strong results in limited release, the period mystery "The Illusionist" expands wide from 144 theaters to approximately 1,000 sites across North America. One of the summer's best-reviewed films, the Edward Norton–Paul Giamatti drama opened in 51 theaters with a powerful $18,195 average and widened on its second frame scoring a still-potent $12,745 average. Glowing praise from critics and solid word-of-mouth could help sell "The Illusionist" to moviegoers who would not ordinarily buy tickets to a film with these stars. Competition will be tough, though. For only the second time all year, ten films surpassed $5M last weekend and most are looking to remain relevant over the holiday session. "The Illusionist" could capture the same amount over four days this weekend pushing its cume to about $9M.

Those illusionists get all the chicks
More new movies enter into limited release on Friday. IFC Films unveils the documentary "This Film is Not Yet Rated" in exclusive engagements in New York and Los Angeles. The unrated film (it was given an NC-17, but is going out with no official rating) explores the mystery behind the movie ratings system as determined by the Motion Picture Association of America. Writer/director Ed Burns returns to theaters as a private investigator searching for a missing woman in "Looking for Kitty." The R-rated drama is being released in one solo New York house by ThinkFilm.
Last weekend, Mark Wahlberg's football drama "Invincible" scored a number one opening and was the only film to attract more than $10M in ticket sales over the frame. Word of mouth has been good and the Disney release would like nothing more than to land another win over the holiday session. The four-day gross might see only a small drop from last weekend's three-day bow. A decline to about $15M would give "Invincible" a total of $38M after 11 days.
Labor Day weekend has historically been a great time for hot late-summer indie films to reach out to broader audiences and "Little Miss Sunshine" hopes to be the latest one to capitalize on its buzz. Four-day increases over the previous three-day weekends in recent years have included 17% for "March of the Penguins" last year, 35% for "Garden State" in 2004, 80% for "Napoleon Dynamite" that same year, and a whopping 104% for "My Big Fat Greek Wedding" in 2002. That PG-rated blockbuster added about 300 theaters over the holiday frame while the R-rated "Sunshine" will only increase its current count of 1,430 by a hundred or so. The Fox Searchlight hit could charm about $9.5M from ticket buyers over the long weekend and boost its cume to $36M.
LAST YEAR Jason Statham ruled the Labor Day weekend box office with the number one opening of his action sequel "Transporter 2" which grossed $20.1M over four days. The Fox hit went on to collect $43.1M. The comedy sensation "The 40-Year-Old Virgin" slipped to second place with $16.5M over four days displaying another great hold in its third frame. Debuting in third with $11M was the thriller "The Constant Gardener" from Focus which went on to gross $33.6M and become a major awards contender. Rounding out the top five were the DreamWorks suspense flick "Red Eye" with $9.4M and Miramax's adventure pic "The Brothers Grimm" with $9M. Two new films opened with weak results outside of the top ten. Miramax's "Underclassman" bowed to $3.1M on its way to $5.7M while Warner Bros. took in just $1.2M for "A Sound of Thunder" leading to only a $1.9M final.
Author: Gitesh Pandya, www.BoxOfficeGuru.com
Thanks to ComingSoon.net for sharing a press release from Universal, the gist of which is this: If you're a geeky horror fan who wants to enter a contest that could net you 25 Grand and the title of TV Commerical Director … head on over to the official "Slither" site and be prepared to start sluggin'.
Universal Pictures today announced a call for entries for its "Slug it Out!": Slither TV Spot Contest. Coinciding with the promotional launch of the new genre-bending horror film Slither, the contest offers one lucky winner a grand prize of $25,000 and the chance to have his or her advertising concept become part of the theatrical campaign for the film. Slither oozes into theaters nationwide on March 31, 2006.
Starting today, site visitors to Slithermovie.net will have 10 days to "Slug It Out!" Online users will be given hands-on exposure to the world of theatrical motion picture advertising as they assemble the ultimate TV commercial to promote the film. With a special "Slug It Out" feature available only on the Slither web site, visitors can take Universal-supplied assets including clips, music cues, sound FX and graphics to build a customized version of a Slither TV spot.
Adam Fogelson, president of marketing, Universal Pictures notes, "'Slither' is a horror film unlike most, and it has a marketing campaign that reflects that. This genre really encourages audience participation, and we know the fans are capable of some disgusting, hilarious work. We're here to reward that creativity."
Users have two options to design the spot. The first option is to "Do It Yourself," allowing aspiring filmmakers to download assets and edit using their own editing software. The second option, "Flash it Out," is available for those users who are not familiar with desktop video editing applications. This feature is a Flash-based timeline editing system that is simple enough for anyone to use.
After submissions have been collected, 25 semi-finalists will be chosen by Universal Pictures based on creative requirements set by the studio. Of these selections, five will be chosen for the final round by talent from the film. The four runners-up will each receive $1,000 and autographed Slither memorabilia, while the grand prize winner will receive $25,000 and the chance for the spot to air on television as part of the film's advertising campaign. The remaining 20 semi-finalists will receive a Slither prize pack and one of Universal Pictures' classic horror films on DVD.
Once the entry period has concluded on 3/9, users can go to the "'Slither' Theater" section of the web site to rate and react to the latest and greatest disgusting submissions from the public. At the conclusion of the contest, the winner will have his or her creation prominently displayed online. The winner(s) will be announced the week of 3/27.
Slither is an edgy blend of heart-stopping terror, wry humor and surprising humanity from genre-bending screenwriter James Gunn, whose Dawn of the Dead became one of 2004's most surprising hits.
The sleepy town of Wheelsy could be any small town in America — somewhat quaint and gentle, peopled with friendly folks who mind their own business. But just beneath the surface charm, something unnamed and evil has arrived … and is growing. No one seems to notice as telephone poles become clogged with missing pet flyers, or when one of the town's richest citizens, Grant Grant (Michael Rooker), begins to act strangely. But when farmers' livestock turn up horribly mutilated and a young woman goes missing, Chief of Police Bill Pardy (Nathan Fillion) and his team, aided by Grant's wife Starla (Elizabeth Banks), uncover the dark force laying siege to their town … and come face-to-face with an older-than-time organism intent on absorbing and devouring all life on Earth.
—
I'll leave the advertising to the professionals; I just want to see the movie already!
"Slither" makes its debut at the South By Southwest Film Festival just prior to its 3/31 release date.
According to Variety, Universal has tapped Nia Vardalos ("My Big Fat Greek Wedding") to pen "Talk of the Town" for Tom Hanks. The pair previously worked together on the wedding pic, which was produced by Hanks' production company. (And you guys thought that was an "indie." Hah.)
"Universal Pictures has set up "Talk of the Town" as a star vehicle for Tom Hanks, tapping Nia Vardalos to write the pic.
Vardalos said she had resisted writing films for other thesps, but sparked to a "Talk of the Town" pitch that came from Hanks himself.
"Tom will play a man who is forced into a career change when he least expects it," Vardalos said."
—
That's all we get, plot-wise, for now. In other Varda-related news, she's been tapped to write a flick called "I Hate Valentine's Day" for Revolution, plus she (brace yourself) has plans to pen a "Big Fat Greek" sequel.
For those who just can't get enough of American remakes like "The Ring," "The Grudge," and "Dark Water," get ready to celebrate. Paramount's got a remake of "The Eye" on the way, and New Line is now set to distribute "In-Utero," which is a redo of "The Eye 2."
The "film is about a pregnant woman who has a near-death experience that results in her seeing dead spirits. Scribe Todd Stein has been set to adapt.
Gold Circle ("My Big Fat Greek Wedding") will finance "In-Utero" with a budget around $25 million. Company has a first-look deal with Universal, which passed on the pic.
A U.S. remake of the original ("The Eye"), which had a completely separate plot, is in development with Vertigo at Paramount."
The Hollywood Reporter brings news of a deal between Gold Circle Films ("My Big Fat Greek Wedding") and screenwriter Christian Gudegast ("A Man Apart"), and the result will be, yes, a "Rockdown."
Mr. Gudegast will make his directorial debut on the project, which will focus on "a new suburban street-fighting subculture known as MMA, Mixed Martial Arts."
Son of German character actor Eric Braeden, Chris Gudegast also has a handful of other projects underway, including thrillers entitled "Skeleton Coast" and "Mexicali."