---
Best-Reviewed Thrillers 2018
Thrillers wore their hearts on their sleeve this year, as they went political (Widows), technologically timely (Searching), and just plain angry, as seen in You Were Never Really Here and Revenge. And all had enough twists and turns to keep critics engaged throughout.
The order of the rank below reflects the Adjusted Score as of December 31, 2018. Scores might change over time.
#1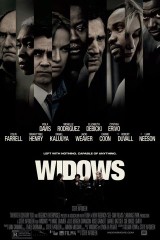 Critics Consensus:
Widows
rounds up a stellar ensemble for a heist thriller that mixes popcorn entertainment with a message - and marks another artistic leap for director Steve McQueen.
Synopsis:
A police shootout leaves four thieves dead during an explosive armed robbery attempt in Chicago. Their widows -- Veronica, Linda,...
[More]
#2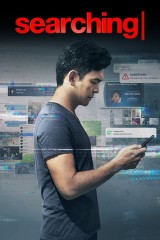 Critics Consensus:
Searching
's timely premise and original execution are further bolstered by well-rounded characters brought to life by a talented cast.
Synopsis:
David Kim becomes desperate when his 16-year-old daughter Margot disappears and an immediate police investigation leads nowhere. He soon decides...
[More]
#3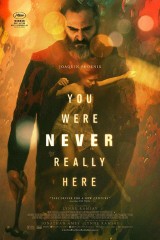 Critics Consensus:
Bracingly elevated by a typically committed lead performance from Joaquin Phoenix,
You Were Never Really Here
confirms writer-director Lynne Ramsay as one of modern cinema's most unique -- and uncompromising -- voices.
Synopsis:
A contract killer uncovers a conspiracy while trying to save a kidnapped teen from a life of prostitution....
[More]
#4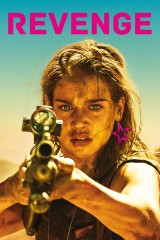 Critics Consensus:
Revenge
slices and dices genre tropes, working within an exploitation framework while adding a timely -- yet never less than viscerally thrilling -- feminist spin.
Synopsis:
Jen is enjoying a romantic getaway with her wealthy boyfriend -- until his two sleazy friends arrive for an unannounced...
[More]
#5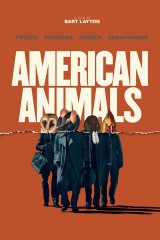 Critics Consensus:
American Animals
tangles with a number of weighty themes, but never at the expense of delivering a queasily compelling true crime thriller.
Synopsis:
Spencer Reinhard, Warren Lipka, Eric Borsuk and Chas Allen are four friends who live an ordinary existence in Kentucky. After...
[More]