Best Sci-Fi Movies of 2019 (And The Worst)
2019 is one of those movie years that sees cosmic superheroes, unstoppable syndicate assassins, and crime-solving pocket monsters with regularity, making it harder for science-fiction films to dazzle us with their subversions of the norm. That means they'll just have to be more creative in this day and age, and you'll find the ones up to task on our list of the best sci movies (and the worst) of 2019! ("The worst" implying you'll also find the ones that aren't). The offerings this year include big-budget spectacles (Godzilla: King of the Monsters), mid-budget mindblowers (I Am Mother), a Michael J. Fox-featured time travel joint (See You Yesterday), and even something from genre wanderer Keanu Reeves (Replicas). As with our other genre lists (2019's best in horror, comedy, and action),each sci-fi movie needed at least 20 reviews for inclusion. Distribution method was not a factor. It's the future, baby!
#11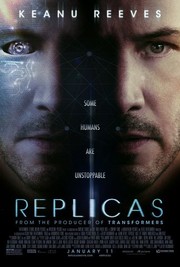 Critics Consensus:
Equal parts plot holes and unintentional laughs, Replicas is a ponderously lame sci-fi outing that isn't even bad enough to be so bad it's good.
Synopsis:
After a car accident kills his family, a daring synthetic biologist (Reeves) will stop at nothing to bring them back,...
[More]
#10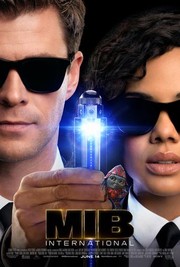 Critics Consensus:
Amiable yet forgettable, MiB International grinds its stars' substantial chemistry through the gears of a franchise running low on reasons to continue.
Synopsis:
The Men in Black have always protected the Earth from the scum of the universe. In this new adventure, they...
[More]
#9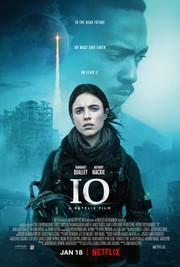 Critics Consensus:
IO has some big ideas but little idea of how to effectively convey them, leaving viewers with a sci-fi drama whose attractive packaging can't cover its enervating core.
Synopsis:
Sam (Margaret Qualley), one of the last survivors on a post-cataclysmic Earth, is a young scientist dedicated to finding a...
[More]
#8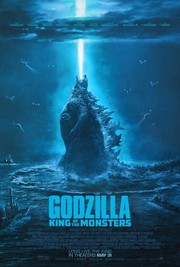 Critics Consensus:
Godzilla: King of the Monsters delivers spectacular kaiju action -- and reaffirms that cutting-edge effects are still no substitute for a good story.
Synopsis:
The new story follows the heroic efforts of the crypto-zoological agency Monarch as its members face off against a battery...
[More]
#7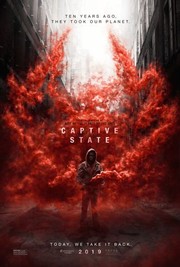 Critics Consensus:
This sci-fi thriller may not necessarily leave viewers in a Captive State, but it offers reasonably diverting alien invasion action with ambitious political undertones.
Synopsis:
Set in a Chicago neighborhood nearly a decade after an occupation by an extra-terrestrial force, "Captive State" explores the lives...
[More]
#6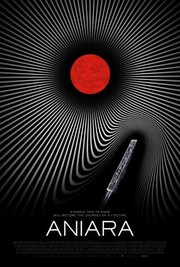 Critics Consensus:
Dazzling, but a little dull, ANIARA's impeccable production design is undermined by its underwhelming philosophical pondering.
Synopsis:
ANIARA is the story of one of the many spaceships used for transporting Earth's fleeing population to their new home-planet...
[More]
#5
Critics Consensus:
Alita: Battle Angel's story struggles to keep up with its special effects, but fans of futuristic sci-fi action may still find themselves more than sufficiently entertained.
Synopsis:
From visionary filmmakers James Cameron (AVATAR) and Robert Rodriguez (SIN CITY), comes ALITA: BATTLE ANGEL, an epic adventure of hope...
[More]
#4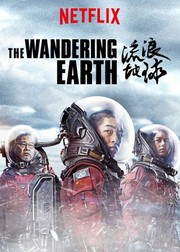 Critics Consensus:
The Wandering Earth's story won't win many points for originality, but this sci-fi epic earns its thrills with exciting set pieces and dazzling special effects.
Synopsis:
The Wandering Earth tells the story of a distant future in which the sun is about to expand into a...
[More]
#3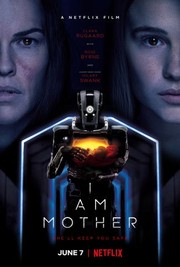 Critics Consensus:
Suspenseful, well-acted, and intelligent, I Am Mother is an ambitious sci-fi story that largely achieves its impressive aims.
Synopsis:
I AM MOTHER is a sci-fi thriller about a teenage girl (Clara Rugaard), who is the first of a new...
[More]
#2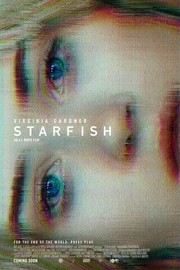 Critics Consensus:
Led by a strong central performance from Virginia Gardner, Starfish is an intelligent, emotionally affecting, and uniquely expansive sci-fi/horror hybrid.
Synopsis:
When a mysterious Signal triggers an event that sparks the end of the world, Aubrey Parker is trapped in her...
[More]
#1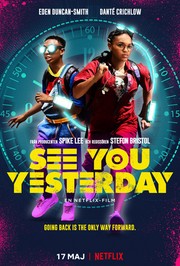 Critics Consensus:
See You Yesterday marries a novel sci-fi premise with urgent social relevance and forges something excitedly new from the union -- providing an impressive showcase for star Eden Duncan-Smith and debut writer-director Stefon Bristol.
Synopsis:
High school best friends and science prodigies C.J. and Sebastian spend every spare minute working on their latest homemade invention:...
[More]