---
Best-Reviewed Comedies 2019
In a year in which a number of the best comedies were genre blends – comedy-slash-dramas The Farewell and Once Upon A Time In Hollywood, comedy-slash-horror Once Cut of the Dead – it was a pure and unmitigated laugh-fest that took out top place for the critics. Olivia Wilde's directing debut, working from a sharp script from Emily Halpern, Sarah Haskins, Susanna Fogel, and Katie Silberman, made a huge splash at South By Southwest, with critics praising leads Beanie Feldstein and Kaitlyn Dever for their work in a kind of nerdy Superbad meets Lady Bird.
The order of the rank below reflects the Adjusted Score as of December 31, 2019. Scores might change over time.
#1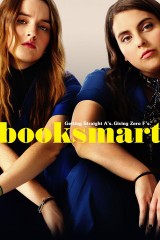 Critics Consensus:
Fast-paced, funny, and fresh,
Booksmart
does the seemingly impossible by adding a smart new spin to the coming-of-age comedy.
Synopsis:
Academic overachievers Amy and Molly thought keeping their noses to the grindstone gave them a leg up on their high...
[More]
#2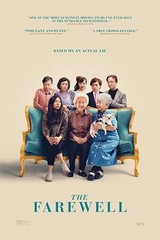 Critics Consensus:
The Farewell
deftly captures complicated family dynamics with a poignant, well-acted drama that marries cultural specificity with universally relatable themes.
Synopsis:
Billi's family returns to China under the guise of a fake wedding to stealthily say goodbye to their beloved matriarch...
[More]
#3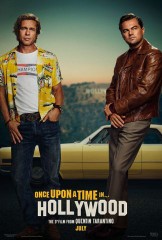 Critics Consensus:
Thrillingly unrestrained yet solidly crafted,
Once Upon a Time in Hollywood
tempers Tarantino's provocative impulses with the clarity of a mature filmmaker's vision.
Synopsis:
Actor Rick Dalton gained fame and fortune by starring in a 1950s television Western, but is now struggling to find...
[More]
#4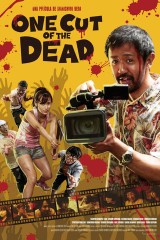 Critics Consensus:
Brainy and bloody in equal measure,
One Cut of the Dead
reanimates the moribund zombie genre with a refreshing blend of formal daring and clever satire.
Synopsis:
Real zombies attack a hack director and a film crew who are shooting a low budget zombie film in an...
[More]
#5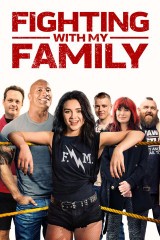 Critics Consensus:
Much like the sport it celebrates,
Fighting with My Family
muscles past clichés with a potent blend of energy and committed acting that should leave audiences cheering.
Synopsis:
Born into a tight-knit wrestling family, Paige and her brother Zak are ecstatic when they get the once-in-a-lifetime opportunity to...
[More]