Join us weekly as Rotten Tomatoes reports on what's opening, expanding, and coming to the specialty box office. From promising releases from new voices to experimental efforts from storied filmmakers – or perhaps the next indie darling to go the distance for end-of-year accolades – we will break it all down for you here each week in Fresh Indie Finds. 
---
This week at the specialty box office, we have an exciting new feature from Todd Haynes, the director of Carol, a mafia doc, and a gripping political documentary about the rise of Vladimir Putin from Oscar-winning documentarian Alex Gibney. In our spotlight section, Waves made a splash last weekend and expands to more theaters this week, and in our indie trailer section, we have a new clip from Ben Affleck and the minds behind The Accountant.
---
Opening This Weekend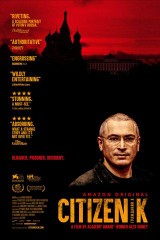 Enron: The Smartest Guys in the Room director Alex Gibney turns his lens on post-Soviet Union Russia in Citizen K. Following Mikhail Khodorkovsky, a former oligarch-turned-political-dissident, Gibney dissects how the unrest that followed the dissolution of the U.S.S.R. benefited him and others like eventual Russian president Vladimir Putin. When Khodorkovsky turned on Putin and accused him of corruption, he was swiftly arrested, tried, and sentenced to more than 10 years in prison. Today, as an exile living in London, he continues to speak out against Putin and the oligarchical government. More than just an examination of Russian politics, Citizen K explores how the events in Russia relate to the larger political landscape. Kaleem Aftab of Cineuropa writes, "What makes Citizen K so good is that Gibney always doubts what he is being told… there are no heroes and villains – just a bunch of 'bad hombres.'"

Playing Los Angeles this weekend; expanding to limited screens in early 2020.
---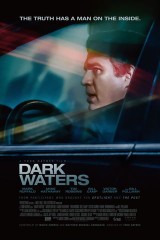 Todd Haynes' based-on-true-events thriller plays like Erin Brockovich updated for 2019. While conducting what he thought was a fool's errand of an investigation, an attorney (Mark Ruffalo) discovers a dark secret that connects a growing number of unexplained deaths to one of the world's largest corporations – his current employer. He risks everything in his efforts to find justice in this taut thriller with echoes of other product-liability scandal films like Micheal Clayton and The Verdict. Ruffalo and co-star Anne Hathaway give stellar performances, with Owen Gleiberman of Variety dubbing Hathaway's turn as "a piercing dance of agony and loyalty."

Playing New York and Los Angeles this weekend; expanding to more screens on November 27.
---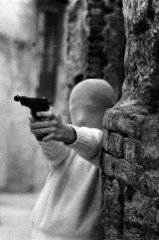 Letizia Battaglia became a lifelong agitator of the Mafia from the moment she first dared to point her camera at a brutally slain Mafia victim three days after she was hired to work the streets of Palermo. Picking up a camera at age 40 prompted her to abandon a traditional life and follow her passion to become a photojournalist in the 1970s. The first female photographer to be employed by an Italian newspaper, Battaglia was relentless in her efforts to capture how the community was terrorized by the heinous acts of the Cosa Nostra, and she gave the world a firsthand view of what would become one of the bloodiest moments in Italian history since World War II. Shooting the Mafia is "a fascinating look at the Mafia's vice-like grip," writes Ed Gibbs of Little White Lies.

Playing New York and Los Angeles this weekend.
---
Fresh and Still in Theaters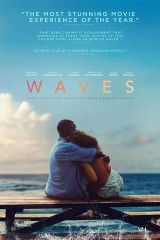 SPOTLIGHT PICK!

In just four theaters, the cinematic "love story" Waves racked up a $33,000 per-screen average last weekend and made a strong entry into the specialty box-office. The deeply personal, semi-autobiographical third feature from indie darling director Trey Edwards Shults is currently in limited theaters and will expand to a wider release next week. Starring an indie fave, a network TV superstar, a Hamilton alum, and an exciting newcomer, this stylized drama follows a young wrestler who battles familial pressures and the burdens of minority exceptionalism. Critics are lauding outstanding performances from Sterling K. Brown, Kelvin Harrison Jr., Renée Elise Goldsberry, and newcomer Taylor Russell, and the inventive narrative is set to make – yeah, we're gonna say it – waves this awards season. "A stunning achievement," writes Joey Magidson of Hollywood News, adding, "Shults' filmmaking, the score from [Trent] Reznor and [Atticus] Ross, as well as the performances by Brown, Harrison Jr., [Lucas] Hedges, and Russell, are exemplary."

Playing New York, Los Angeles, Atlanta, Austin, Boston, Chicago, San Francisco, and Washington DC this weekend; expanding to more screens on November 27.
---
Along with…
---
New Indie Trailers
Most Likely to Succeed (2019) 71%
This documentary follows four high school graduates voted "Most Likely to Succeed" for 10 years to see where their lives take them.
---
The Way Back (2020) 84%
Re-teaming with the minds behind The Accountant, Ben Affleck plays a middle-aged man who struggles with alcoholism and personal failing as he coaches his former high school's basketball team.
---
Thumbnail images by Greenwich Entertainment, Focus Features, and Cohen Media Group
---
Like this? Subscribe to our newsletter and get more features, news, and guides in your inbox every week.