Having performed sold-out concerts around the world with his legendary rap group, Run-D.M.C., Rev Run is embarking on a new adventure with his wife Justine and their two youngest children, Russy and Miley, in Rev Runs Around the World, premiering tonight on Travel Channel.
Rotten Tomatoes caught up with Rev Run in the midst of his globe-trotting to talk about his five favorite films.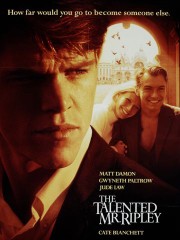 My favorite movie is The Talented Mr. Ripley. "Tommy, Tommy, Tommy, Tommy — Tommy." Philip Seymour Hoffman was crazy. Jude Law was just great. I don't like what he did, but it was just the whole running-around-Europe-loving-jazz [thing]. That was very interesting to me. He didn't want to do his father's business. He just wanted to love jazz. He was free enough to do it and be content.
I think Matt Damon was very interesting. Just to be so conniving and to steal identities and money. Jude Law was so naive for a while and then he realized Damon was a moocher. It was kind of weird how quickly someone could be deceived when they're caught up in their own world.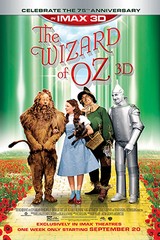 Another favorite movie of mine is The Wizard of Oz. It's just a beautiful movie all the way around. It would get a little dark and scary for me as a kid when those flying monkeys came out. Hoo-Hoo!  Yeah, the flying monkeys kind of threw me off. I'd start watching the movie at three o'clock, by five o'clock the movie's about to end, and I'm scared and dinner's ready — I'm giving you too much info.
When Dorothy first lands and the house falls on the shoes and the feet curl up, and then she goes walking and finds all these different characters — all of that was beautiful — gorgeous. Matter of fact, it was straight-up genius and it hasn't been matched… It was too incredible. Who ever penned that was genius. And the director was genius. And the Lion was genius. And the Tin Man was genius — everything about it. I love all the characters but Dorothy was the best character. She was everything. She was a great singer. She was a great actress. She was kind. She wanted to take everybody with her.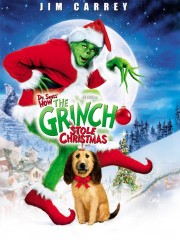 I also love Dr. Seuss' How the Grinch Stole Christmas. I just think that Ron Howard's a genius along with Jim Carrey. Jim Carrey was the Grinch for real. Like, he is the Grinch. He was funny. The part where he just goes to his house and closes the door and says, "I've got everything I need right here." And he didn't have everything he needed there, but he thought he did. He was just kind of a lonely guy.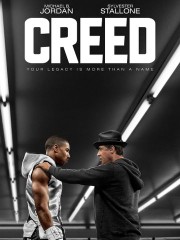 I don't know if it's too early to say it, but I'm really in love with Creed. It made me cry… It touched me when Rocky was talking to Adrian and Paulie at the graveyard and he said, "Everything's good. Bills are paid." And I was like, 'Wow.' I loved his peace and his contentment. At one moment, you wanna take over the world, and the next minute, you just want the essentials. Him reading the newspaper there at the graveyard — it just felt right to me that he was finally content. I like the entire Rocky franchise and this brought it full circle for me. I love the Philadelphia theme and the music from Meek Mill. And instead of climbing to the top of a mountain, Michael B. Jordan was running with the motorcycles. He was doing the new things Philadelphia people are doing.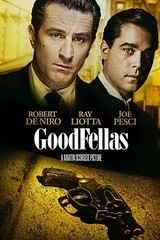 You know, what's touched me I think is GoodFellas… It's a very real movie. GoodFellas is really some deep stuff. It was very good. It was believable. It just felt like Queens. I don't know if a lot of that movie was filmed in Queens, but it felt like something that was happening in my backyard that I didn't really know about. So it's almost like a history lesson.
The acting is so good. I've said that a couple of times, but that's my truth. When he came out with the gun and beats the kid up for messing with his sister, the kid was like, "You got something to say to m–," and before he could say the word "me," he was beat up. That's the scene for me. It was very real to me that guys would do that for their family. People just want to be successful in life. They all want to be happy. And some people go about it in a way that's pretty destructive, but in that scene, you could see how much he loved his family.
---
Rev Runs Around the World, premieres Dec. 2 on Travel Channel with back-to-back episodes at 10 and 10:30 p.m.