This week's Pacific Rim: Uprising features giant robots fighting giant monsters, which means little boys and girls are likely to be interested in seeing the spectacle. Unfortunately, it hasn't been particularly well-received, and with a PG-13 rating, it might be a little too intense for the youngest viewers. Christy Lemire looks at the family-friendliness of Pacific Rim and offers three robot-themed alternatives you can watch with your kids if you choose to stay home.
---
THE MOVIE
---
THE RECOMMENDATIONS
Pacific Rim: Uprising may be too intense for the various young viewers in your family. If so, here are a few other giant robot movies you might enjoy sharing with them: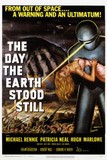 Rating: G
More than a half-century later, this remains one of the most compelling and influential alien invasion movies ever. And the themes of fear and understanding it explores – as well as its underlying plea for peace – certainly remain relevant, even though the story takes place during the Cold War. The film from the formidable director Robert Wise (West Side Story, The Sound of Music) was remade in 2008 starring Keanu Reeves, but you should really go for the original if you're going to seek this out. An appealing and soft-spoken space traveler (Michael Rennie) lands his flying saucer on Earth – Washington D.C., to be exact – warning that humans must find away to achieve peace or be destroyed. His protector is the giant, silver robot Gort, who goes on the attack when an overzealous soldier fires his gun. General mistrust and panic eventually erupt – proving the alien's point precisely. You kids will probably think the special effects look low-tech and cheesy, but the storytelling and the message remain solid. A worthwhile throwback choice for viewers around 6 or 7 and older.
Watch now on: Amazon, FandangoNOW, iTunes
---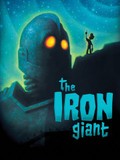 Rating: PG, for fantasy action and mild language.
Before he was Groot, Vin Diesel lent his serious pipes to the title character of the animated The Iron Giant, a misunderstood robot who frightens a small town. When he drops from the sky and lands in rural Maine in the late 1950s, folks don't know what to make of him. But a 9-year-old boy named Hogarth (Eli Marienthal) becomes the robot's friend in this touching tale based on the 1968 Ted Hughes novel The Iron Man. The film from veteran Pixar director Brad Bird (The Incredibles, Ratatouille) is an allegory about understanding those who seem different or scary, as so much of the best science fiction is. There's plenty of action, including gunfire, and our young hero finds himself in danger as he tries to protect his new friend from the forces that are trying to destroy him. There's also a little bit of smoking, a little bit of language and a little bit of potty humor. But overall, The Iron Giant is a sweet and playful film with a heartwarming message. Excellent for the whole family.
Watch now on: Amazon, FandangoNOW, iTunes
---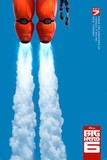 Rating: PG, for action and peril, some rude humor and thematic elements.
Hello, he is Baymax, your personal healthcare companion. And he is a very different kind of giant robot. Giant, yes, but also soft and squishy and pleasing to the eye – welcoming, even, with his cuddly, round body and sweetly simple face. This action comedy from Walt Disney Animation deservedly won an Oscar for best animated feature, with its vibrant design and heartwarming story. Ryan Potter provides the voice of Hiro, a brilliant 13-year-old who's obsessed with everything high-tech. When his beloved older brother Tadashi dies early in the film, Hiro must take over the pet project they'd been working on together: an enormous, inflatable robot named Baymax, (voiced by Scott Adsit) who provides personalized medical care and plenty of hugs. Along with Tadashi's college friends — a merry, multi-ethnic band of nerds — they form a team to battle a bad guy who steals Hiro's latest invention with nefarious intent. The film is high-energy and colorful but eventually reveals a darker undercurrent that may be disturbing for some kids. At the film's start, the two brothers already are living with their aunt (Maya Rudolph) because their parents died. And the villain is a cloaked figure in a frightening mask with infinite power at his fingertips. Mostly, though, it's lively and joyous and filled with physical comedy. A great choice for kids around 5 and older.
Watch now on: Amazon, FandangoNOW, iTunes