(Photo by Tasos Katopodis/WireImage)
Fans of the Scream series' Sidney Prescott may not recognize Neve Campbell in her latest role, a terminally ill mom struggling with opioid addiction in the Canadian drama Castle In the Ground. The actress – most famous as the ass-kicking final girl of Wes Craven's slasher franchise – gives a raw, vulnerable, and moving performance as Rebecca, who swings between guilt about her son (Alex Wolff) giving up so much of his life to care for her, and outbursts driven by her addiction to the meds numbing her pain. The movie, which follows Wolff's character's own journey through addiction and his relationship with a troubled neighbor (Imogen Poots), premiered at the 2019 Toronto International Film Festival, where writer-director Joey Klein, Campbell, and the cast were heralded for their intimate look at the mammoth opioid crisis. Ahead of Castle In the Ground's at-home release, Campbell shared her Five Favorite Films with Rotten Tomatoes and explained what drew her to the new project. Plus – deep breath, Scream fans – she revealed she may not be done with Ghostface just yet.
---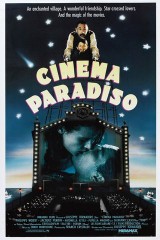 My dad introduced me to cinema when I was a kid, to watch old films and foreign films, and so I think I was just touched by the idea of a young kid getting to know the projectionist in a village and falling in love with the world of cinema. I kind of related to that. And then I related to the idea of a kid's passion for movies and eventually getting out and making movies himself. I like the idea of that. And the pacing of the film, and the beauty of the cinematography, and the relationship between the boy and the projectionist is very, very sweet and very touching.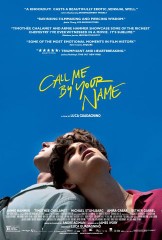 It's such a touching, beautiful depiction of coming of age and discovering one's sexuality and first love. I thought Timothée Chalamet's performance was so beautiful and he captured youthful discoveries in such a way, I was moved for days. And again, the pacing of the film was so patient and thoughtful, and the cinematography and the location really brought you into the film. I felt transported.
The monologue with the father towards the end of the film, where he reveals that he perhaps had a similar experience, or his life could have been different had he allowed himself the room to be who he needed to be – I just thought it was such a beautiful moment.
That's two movies set in beautiful parts of Italy. Do you have a thing for the Italian countryside?
I hadn't even thought about that! I think maybe because my dad raised me on foreign films I lean in that direction. I don't think it was specifically Italy, but obviously it's a very romantic location.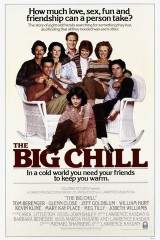 I love intimate ensemble pieces that allow you to get to know the dynamic amongst a group of characters without overly complex plot lines. The movie certainly made me wish I'd grown up with those people. You know, despite their flaws. They really had such a wonderful, deep love and friendship between them that I think is meaningful. It's a phenomenal cast and I just loved the history that was created amongst the characters without it being fed to you; it was unraveled for you throughout the film.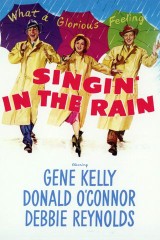 I was a dancer, and this movie inspired me to become a dancer, I think. I grew up watching Fred Astaire and Ginger Rogers films, and they really inspired me. I loved watching the big dance sequences in this film. Gene Kelly is phenomenal. I love that the film has fun looking into the transition from silence into sound in the movie world as well. It was a big challenge for a lot of actors to go from one to the other, and I think they have a really hilarious look at that transition. But also I think it's these big dance numbers and big choreographed pieces with a hundred dancers on top of their game. You just wouldn't see that anymore. You wouldn't see sets like that either – the shots are just phenomenal.
Do you have a favorite song or sequence from the movie?
In Singin' in the Rain? "Singin' In the Rain," of course. He's so brilliant in it, it's so flawless and beautiful. I was thinking it must have been freezing. They still haven't figured out how to do warm rain – it's totally cold and he must have been freezing. When you think about that it's pretty phenomenal.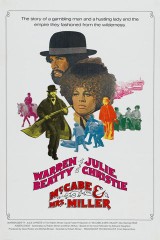 It's not your typical Western movie, although it might be mistaken as one. There's virtually no dialogue in it, which I love. You know, I'm obviously a big Robert Altman fan; I got to make a movie with him [The Company]. I love his work, and I actually hadn't seen this film until I worked with him and had a look at it. I think the performances are very surprising and wonderful. I personally love a film that doesn't have much dialogue in it and the story's basically told through glances and sounds, and I just think it's unique.
---
Joel Meares for Rotten Tomatoes: What was Joey's pitch to you to come on board for The Castle in the Ground? What was it that interested you about the film and the script?
Neve Campbell: Well, I think it's a very important topic. The subject of the opioid crisis is very important at the moment. I think over half a million people have lost their lives to the opioid crisis and it's tens of thousands of people a year, still. And I think so few people really realize how easily people can succumb to these medications and how dangerous they can be if not taken appropriately. So, for me that was really important.
I hadn't seen Joey Klein's work before, and when it was brought to me, I watched his movie The Other Half. I don't know if you've seen it, but it's stunning. The performances are amazing and the time that he allows actors to go to where they need to go to and the vulnerability that he gets out of actors is a beautiful thing. Joey himself is an actor, and it's always nice to work with directors who are also actors, because it's a different language, and it's sort of nice to be able to relate in that way when you're being guided.
Rotten Tomatoes: Was there something that you learned about the opioid crisis or how people get access to these drugs while making this film that surprised you?
Campbell: I watched a bunch of documentaries once I got the film, when I decided to do it, and I spoke to Joey's dad, actually, who is a doctor in Montreal. He spoke to me about what people go through, and I hadn't realized the impact that Purdue Pharma [which introduced OxyContin to the market] had on the amount of people whose lives were lost. [It's] pretty awful to think about the knowledge that they already had about the addictive qualities of these medications and the fact that they were not being honest about it. It's pretty horrific to learn about that. And as I said, I hadn't really been aware of the numbers before. So for me it was very eye-opening, and then infuriating.
Rotten Tomatoes: The relationship that you have with Alex Wolff's character in the beginning of the film is so beautifully rendered and important when we consider his journey in the movie. Had you worked with Alex before and how did you guys create that genuine-feeling mother-son intimacy?
Campbell: I had never met Alex before we got on set together and started our first scene. I think the fact that I'm a mother of two boys really helped me. It helped me be aware of what that dynamic would be already and added an understanding of how devastating this journey would be with my son if I were to go through that myself.
And Alex was very, very willing to be vulnerable, and it was so important for this character, and he really went there. He was so committed to it. I think we were really glad when we realized in that first scene that we were both going to allow ourselves to be vulnerable and that we could be; we were safe in that place together.
Rotten Tomatoes: We can't let you go without asking about the upcoming Scream movie. Have you been approached about playing Sidney Prescott again?
Campbell: We're having conversations – I have been approached about it. The timing's a bit challenging because of COVID. You know, we only started the conversation maybe a month and a half ago, so it's going to take some time to figure out how it's all going to work out…. We're negotiating, so we'll see.
The two directors wrote me a very touching letter about Wes Craven and how he was such an inspiration to them and how they really want to honor him, and that meant a great, great deal to me. So, we'll see. Hopefully we can all see eye to eye on the project and find a way to make it.
Rotten Tomatoes: Are you excited about the possibility of returning to the franchise?
Campbell: I'm so grateful for these films… I love Sidney Prescott. It's always fun for me to step back in her shoes, and it's always fun for me to see the cast come back and make one of these films again and try to make another good one.
---
Castle In the Ground is available to rent or buy on demand May 15, 2020. 
#1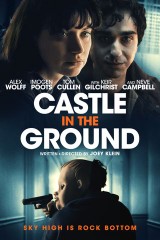 Critics Consensus:
While it's far from a feelgood drama, the well-acted
Castle in the Ground
approaches addiction with admirable honesty.
Synopsis:
A grieving teen befriends his charismatic but troubled neighbor, only to become ensnared in a world of addiction and violence...
[More]
Thumbnail image: Courtesy the Everett Collection, © Sony Pictures Classics