The latest installment of the Ice Age franchise is quite obviously aimed at kids — even if it is rated PG — but is there anything to worry about in the latest chapter of the Star Trek saga? Christy Lemire has seen them both, and she lets us know what to look out for.
---
NEW IN THEATERS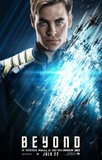 Rating: PG-13, for sequences of sci-fi action and violence.
Justin Lin takes over the directing duties from J.J. Abrams in this latest installment of the rebooted Star Trek universe. Kirk (Chris Pine), Spock (Zachary Quinto), Bones (Karl Urban) and the rest of the crew of the USS Enterprise go on a mission through a dangerous nebula to rescue a stranded ship. What they find instead is a massive attack by a villain (Idris Elba) who needs a crucial artifact on board the Enterprise to enact his dastardly, interplanetary plan. This movie is a blast, filled with thrilling special-effects set pieces: chases through the skies and on land, gravity-defying stunts, and a race against the clock. Elba's character, Krall, may seem a bit scary for younger viewers with his menacing mask. And the siege he mounts on the Enterprise is incredibly tense. Characters are temporarily separated from each other and frequently are in peril; one suffers a major, bloody injury that requires serious medical attention. Yes, there are legitimate stakes, but compared to a lot of recent summer blockbusters which get bogged down in self-serious mythology, this one's just breezy, zippy fun. Fine for kids around age 8 and older.

---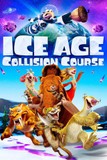 Rating: PG, for mild rude humor and some action/peril.
What is this now, like, the fourth Ice Age movie? The fifth? It's hard to keep track. Anyway, this time, Scrat ends up inside an alien spaceship, where he inadvertently sends a fiery asteroid hurtling toward Earth in his eternal pursuit of an acorn. All the prehistoric creatures down below must scurry about, seeking safety and working together to avoid obliteration. Yes, the characters (voiced by Ray Romano, Queen Latifah, Denis Leary, Jennifer Lopez, Keke Palmer, Adam Devine and – the rare highlight – Simon Pegg) are in constant danger, but the threat seems far away and cartoonish. There's a scene in which a bunch of animals luxuriate in a hot tub and flirt with each other. And there is exactly one poop joke. This movie is harmless. It's also not very good. But the jokes and action are suitable for the whole family, and your kids will probably think Scrat is cute. So if it's really hot outside this weekend and you're desperate to get indoors in the air conditioning, this'll do.

---
NEW ON DVD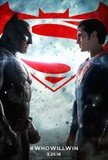 Rating: PG-13, for intense sequences of violence and action throughout, and some sensuality.
Mature tweens and older will probably be fine watching director Zack Snyder's follow-up to his 2013 film Man of Steel. This time, Superman (Henry Cavill) battles Batman (Ben Affleck) basically for the amusement of crazed industrialist Lex Luthor (Jesse Eisenberg). Mass urban destruction ensues. Theoretically, there's more to it than that, and it involves Batman's fear that Superman is dangerous after the climactic events of the previous movie. But really, any semblance of plot is just a thin excuse to set up a pantheon of films based on DC Comics, similar to the Marvel Cinematic Universe that's firmly in place. All your usual action-movie elements are here: brutal fistfights, perilous car chases, enormous explosions and deadly gunfire. As in so many other Batman films, BvS replays the moment when young Bruce Wayne watches his parents get shot to death during a robbery outside a movie theater. Plus — without spoiling anything — a new monster arrives on the scene who's seemingly indestructible. There's also a disturbing dream sequence. It's all very noisy and numbing, but it's CGI-inflated comic-book violence.