Rotten Tomatoes is celebrating Halloween with 31 days of horror double feature recommendations. Each day of the week will have its own theme, with today's being Slasher Saturday! And if you want see what's in store or what you missed, see the Daily Double schedule.
---
(Photo by IFC Midnight/courtesy Everett Collection)
For Slasher Saturdays, we pay tribute to that most basic, primal subgenre of horror cinema. This Daily Double: A notoriously gruesome slasher from 1980, and its remake three decades years later.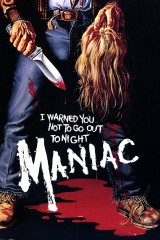 Joe Spinell starred in, financed, and co-wrote Maniac, suggesting he was a man with a lot to get off his chest. The Godfather actor stars as serial killer Frank Zito, whose single-mother-cum-hooker warped his childhood development, and who now spends nights scalping women to complete his mannequin dolls. It's hard to pull off a horror movie told from the villain's perspective, especially one as irredeemable as this guy. Incredibly, Spinell injects enough innocent spark to Zito's wounded, murderous logic. He emerges as some sewer hole mutation of Dr. Steve Brule. Porn director William Lustig helmed this slasher and, obviously attuned to letting scenes unfold au naturale, uses long takes to draw you uncomfortably close to a murderer.
Available on Amazon Video, YouTube, Google Play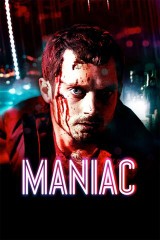 This remake takes the villain's perspective thing even further: It frames the movie entirely from the killer's literal POV. Against type, Elijah "Frodo Ain't Got S–t On Me" Wood plays Zito, transported from New York to Los Angeles in the 21st century, running the family mannequin shop. Sure enough, he gets the call for lady scalps. There are more dramatic stakes between Zito and the love interest in this version, we get the nauseating gore (though nothing topping the original's shotgun to Tom Savini's head), plus some clever callbacks to 1980. This
Maniac
's first-person perspective is meant to invoke viewer complicity in the cruel mayhem, though it's also a cheat. Wood now only has to appear on camera at manufactured moments, always during the height of his mania. There's no space for Wood to find any nuance to this character, and he sometimes slips into the hysterical simplicity of Roberto, the stabbing robot from
Futurama
. But with its pulsating synth score and nighttime cruising vibe, slap
Maniac
together with
Drive
and
Nightcrawler
for their neo-neon visions of Los Angeles.
Available on Showtime, Amazon Video, iTunes, YouTube, Google Play
---
 Yesterday: Freestyle Friday! | Schedule | Tomorrow: Sunday Funday!