(Photo by 20th Century Fox)
Theatergoers are buzzing about Robert Rodriguez and James Cameron's newest film, the relentlessly cool action thriller Alita: Battle Angel. The heavily stylized flick gathers an all-star cast, with Rosa Salazar as Alita and Christoph Waltz, Mahershala Ali, Jennifer Connelly, and Jackie Earle Haley filling important roles.
Its frenetic action and unique female protagonist make it one of the most intriguing movies of the season so far, but there's one thing about the film you may not have known: It was actually inspired by one of the most famous and influential cyberpunk manga series of all time: Yukito Kishiro's Battle Angel Alita.
Battle Angel Alita is a fantastic example of what manga can accomplish. The series made its Japanese debut in 1990, appearing in publisher Shueisha's Business Jump magazine and quickly amassing a ridiculous number of readers. The 9-volume post-apocalyptic manga series follows an amnesiac female cyborg found in suspended animation by a cybermedic expert, Daisuke Ido, in the trash. Ido painstakingly rebuilds her, and Alita's memories eventually return.
She remembers the powerful martial art Panzer Kunst, but little else, and uses her abilities to become a mercenary known as a Hunter-Warrior. From there, she begins to recall memories of her previous life on Mars. The sprawling story explores her adventures in the dystopian manga world and themes of loneliness, isolation, and what it means to be human.
(Photo by 20th Century Fox)
While the series ended nearly a quarter of a century ago, its influence can still be felt throughout the countless properties that followed it. It's a hallmark of the cyberpunk genre thanks to its emotive characters, strong female lead, detailed artwork, and excellent writing. The live-action film does an impressive job of adapting the story for American audiences, though there's still a lot more to learn about Alita and her world beyond what Cameron and Rodriguez were able to cover during the span of the film.
Alita: Battle Angel is a mostly faithful retelling of Kishiro's original work, but there are a few changes that were introduced in its transition from page to screen. There's a difference in pacing, for instance, and slight alterations to the tale. The relationship between Alita and her love interest, Hugo, is decidedly less tragic than the manga depicted it, and Hugo is rendered a much more sympathetic character.
But one of the strangest choices viewers may notice is that the film retains the manga's unusual, oversized eyes for Alita, played by the heavily CGed Salazar. Yes, anime and manga characters are typically known for their large and expressive eyes, but seeing them on a "live-action" actress is jarring. Cameron has indicated in interviews that he was "intrigued" by the challenge of making a photorealistic human character in CG, while Rodriguez explained further: "The manga anime eyes that we've seen since the '30s and Astro Boy has never been done photorealistically. So, usually when we see an anime translated, it doesn't feel like that."
(Photo by 20th Century Fox)
The franchise as a whole has never been immune to change for Western audiences, though, since both its central character and title were altered before it was exposed to American readers. The series began life as Gunnm, and Alita's original name was Gally. Why such drastic changes?
According to a 1993 interview with Fred Burke, co-translator for Viz Media on Battle Angel Alita, the title was changed to cater to a wider audience: "For a Viz Comic to work, it's got to appeal to more than just the hard-core manga and anime crowd," he explained. The original title, Gunnm (a portmanteau of Gun Dream), turned into the more descriptive Battle Angel Alita. As for Gally's new name, Burke noted that he found "Alita" in a book of baby names and assigned it to the protagonist, as it meant "courage." It's easy to understand why "Gunnm" might be a difficult title for American readers to embrace, and Alita does have a nice ring to it, so the names stuck.
Despite its legacy, though — there were several Alita spinoffs and re-releases, as well as a novel and game — the massively popular manga only ever received a two-episode original video animation (OVA) series adaptation, which culled elements from the manga's first two volumes and altered several plot elements. Creator Yukito Kishiro expressed that he was "too busy" with the then-ongoing manga to fine-tune the anime, and in fact there were only two episodes planned. There has yet to be any other official Battle Angel Alita anime adaptation, much to the dismay of hardcore fans.
Alita: Battle Angel could indeed change all that, however, with its refusal to stray too far from the source material and its love for the original story. This is one of just a few times an anime or manga series has successfully seen the leap from manga pages to live action on the big screen with high-profile Hollywood actors, and it could be the beginning of a renaissance for the cyberpunk classic.
---
Further Viewing: Cyberpunk Classics
Looking for more films like Alita: Battle Angel? Check out these fantastic picks: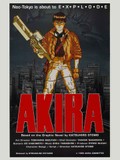 Hailed as one of the greatest anime features of all time, Akira is a cyberpunk masterpiece. Set in a dystopian world much like Alita's, it explored several of the same themes and ideas, complete with characters grappling with what makes them human and coming into their own identities, no matter the cost.

---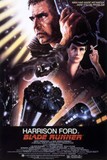 It may seem like a no-brainer to include the seminal dystopian flick adapted from a Philip K. Dick's novel. But given Alita's cyborg status and the idea of synthetic humans called "replicants" in the movie, it's easy to see how those who enjoy Alita: Battle Angel's heavily stylized aesthetic will find something to love about this veritable piece of sci-fi excellence.

---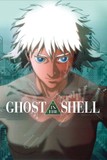 Had Battle Angel Alita been graced with the anime film adaptation it deserved in the first place, it may have been similar to Masamune Shirow's Ghost in the Shell. The film is widely praised as one of the greatest anime films of all time, and follows another cyborg: Major Motoko Kusanagi, who struggles with identity and the question of what it means to have a soul and, again, to be human.